Kylie Jenner is pregnant!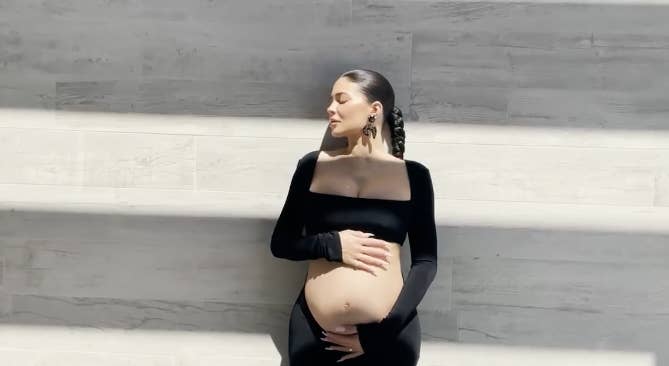 So, in case you ~possibly~ managed to miss the news — Kylie Jenner just confirmed that she is expecting her second child with Travis Scott.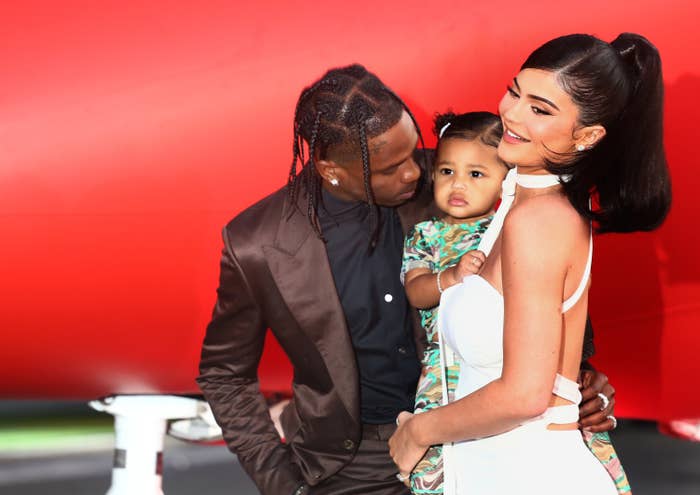 After months of speculation, last night the 24-year-old gave fans a glimpse of her growing bump in a short, but very sweet, video on Instagram.
At the time of writing, the reveal video boasts upward of 82 million views, and it comes as no surprise that the clip contained plenty of adorable moments, including footage of Kris Jenner hearing about the pregnancy for the first time.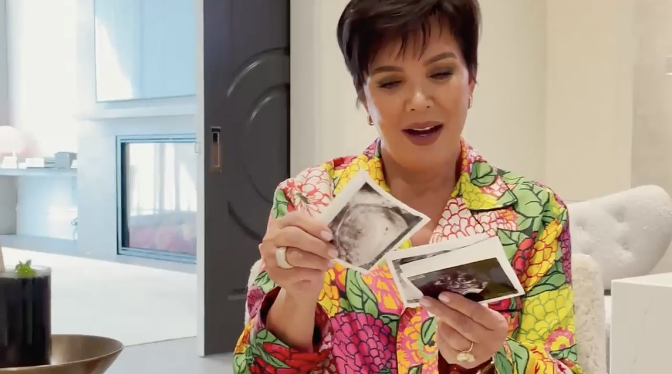 And while the world is certainly excited by the news, let's just say that in hindsight, it's clear Kylie has been dropping not-so-subtle hints about her pregnancy for some time.
Since the announcement broke, fans have gathered online in the millions to freak out in mutual delight while ~pretending~ to be shocked by the pregnancy news.
In what comes as another win for the TikTok community, fans were quick to mention the sleuths of the online world were onto Kylie long before anyone else.
So, without further ado — here's how fans predicted Kylie's second pregnancy five weeks before she announced it herself.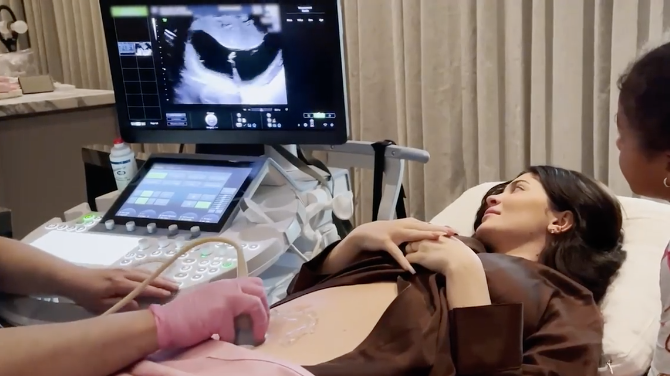 First and foremost, it's worth explaining that fan speculation around the possibility of a hidden pregnancy was hugely bolstered by the fact that Kylie very famously hid her first pregnancy with her daughter, Stormi, back in 2017–2018, meaning that her fans are already seasoned detectives when it comes to picking up on those subtle hints.
So, one of the first telltale signs that Kylie was hiding something came around the time of her 24th birthday on August 10, when fans noticed that this year's celebrations were considerably more low-key than her previous ones.
Based on the scarce number of snippets shared on social media by those in attendance at the birthday party, it seemed that Kylie and her inner circle had celebrated by gathering at her home for a brunch, followed by a painting class and some cute cocktails.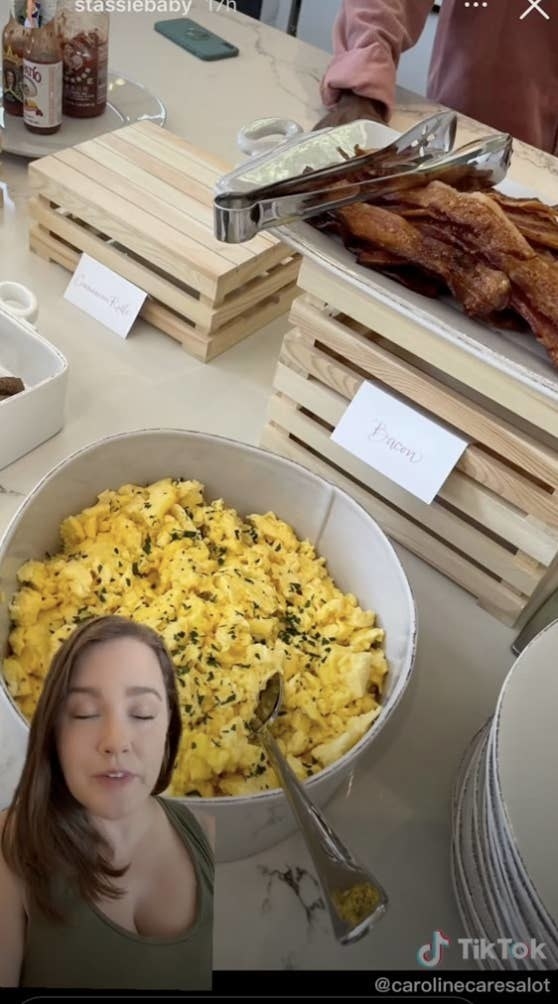 In the past, we've known Kylie to go all out for her birthdays. For example, her prepandemic 22nd birthday in 2019 was spent on a yacht adorned with balloons and decorations, and was heavily documented on Instagram for weeks.
Even for her 23rd birthday — which was at the height of the first wave of the pandemic — Kylie still found a way to celebrate in style, heading out for a lavish dinner with friends at Nobu despite the surge in COVID-19 cases across California.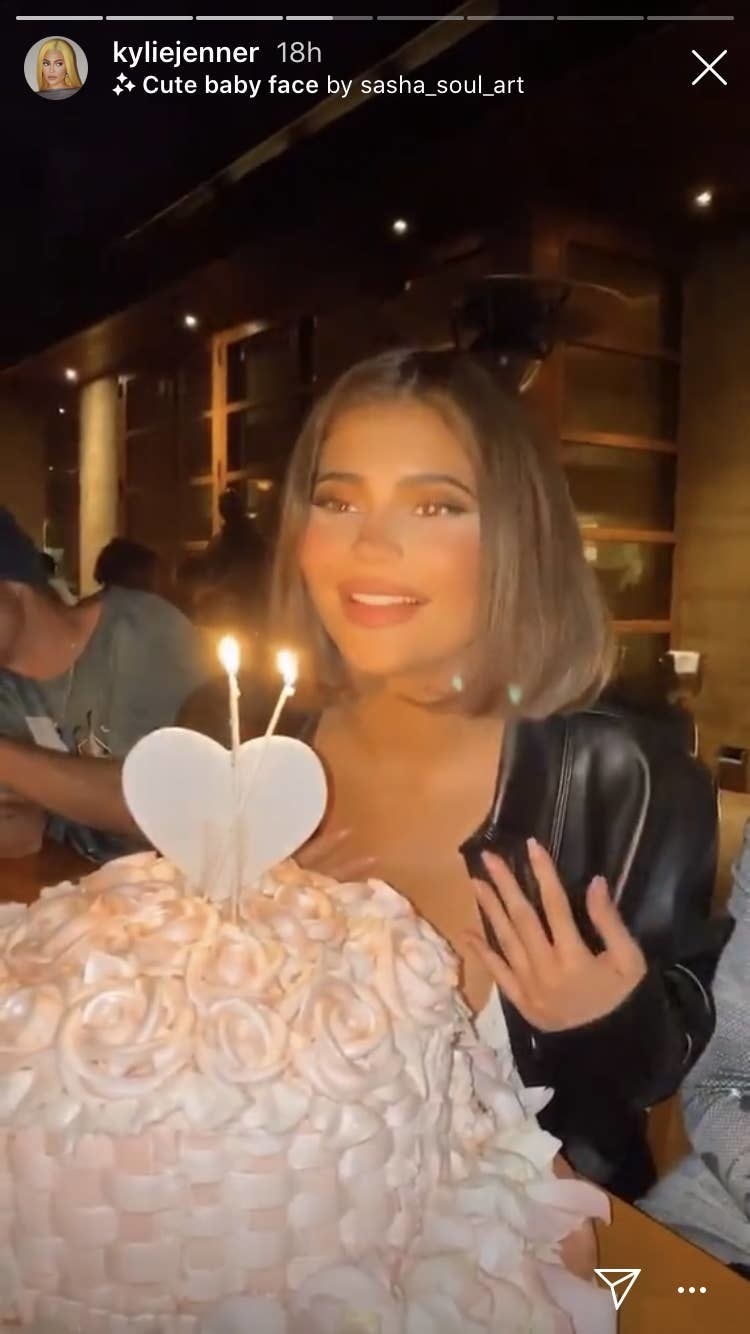 So, when her 24th birthday last month was uncharacteristically quiet, fans began to speculate that something strange was going on behind the scenes.
And what was even more interesting about Kylie's uncharacteristically low-key celebration was that while the guests shared snaps of the decorations, the food, and even their paintings, not a single attendee posted a picture of Kylie — which, fans of the Kardashians will know, is pretty suspicious.
But now she appears to have addressed all the commentary surrounding her birthday by including several clips from her party in yesterday's reveal video, finally giving fans a glimpse of what was actually happening behind the scenes amid all the speculation.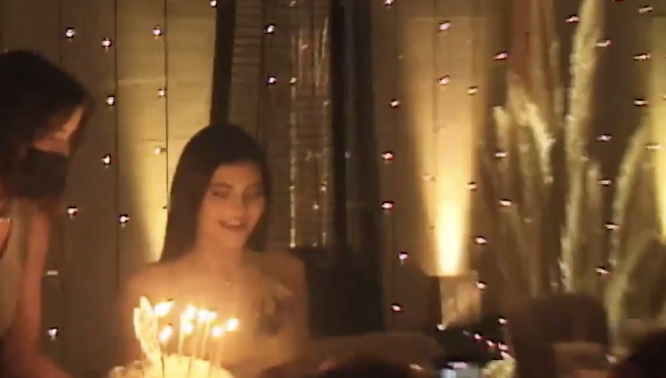 And what's interesting is that the celebrations appear completely different than those the guests shared on Instagram at the time. While the attendees publicly posted a few images of brunch and painting classes, it appears that Kylie's private celebrations consisted of a nighttime dinner with her family.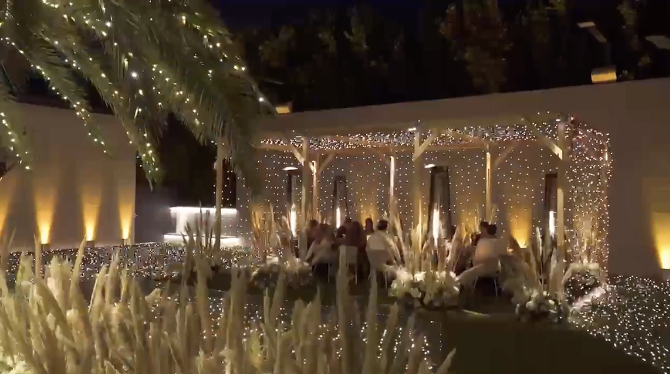 And the inclusion of birthday footage is especially intriguing given that online speculation about her pregnancy began to emerge at around that time, perhaps indicating that Kylie was following the fan theories as they began to unfold and has now decided to share what really happened.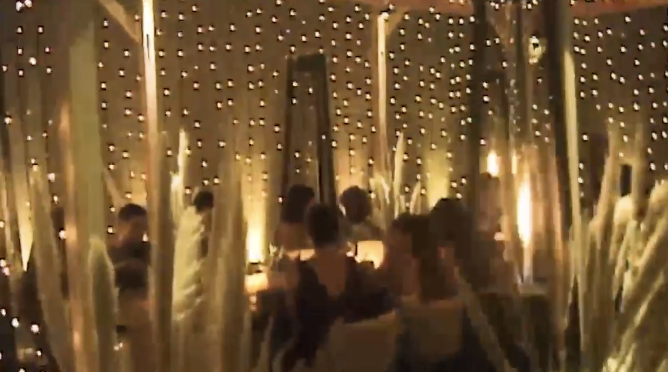 But back to the pre-pregnancy hints, and perhaps the most significant giveaway of Kylie's secret from the outset: Those. Damm. Nails.
So, if you're wondering how a simple manicure managed to foil one of the most anticipated pregnancy reveals of all time, allow me to explain.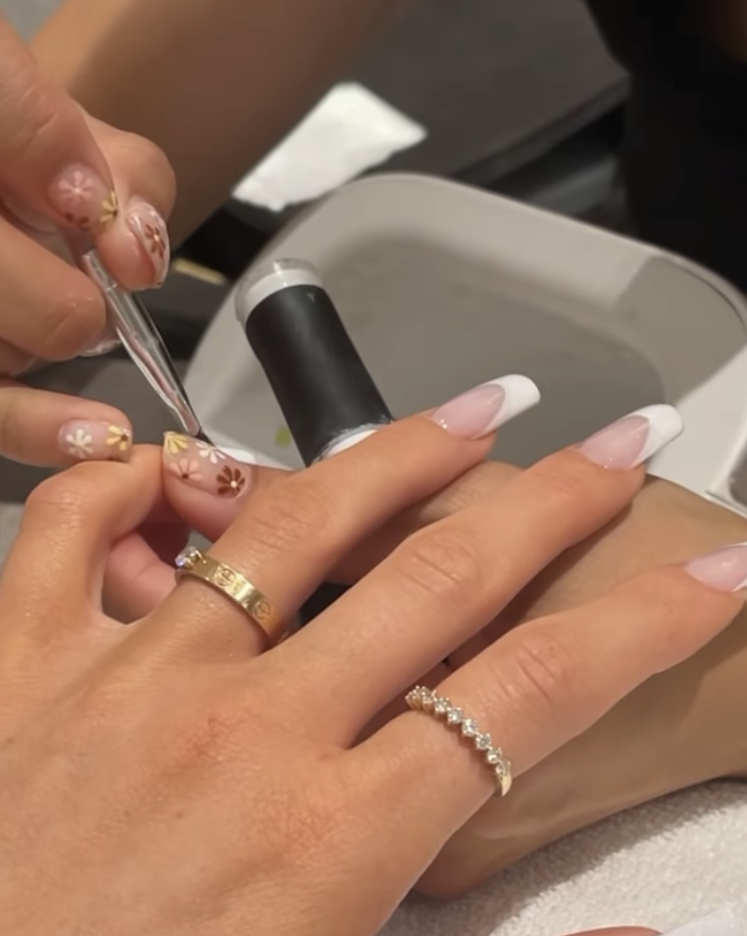 Likely in an attempt to throw fans off the scent of her pregnancy, Kylie posted some old pictures of herself all dressed up and ready to celebrate on the day of her birthday party — sans baby bump.
The series of snaps, captioned "cheers to 24," showed the beauty boss posing outdoors in a green strappy dress, holding a glass of wine, and seemingly celebrating her birthday as any normal person — or billionaire — would.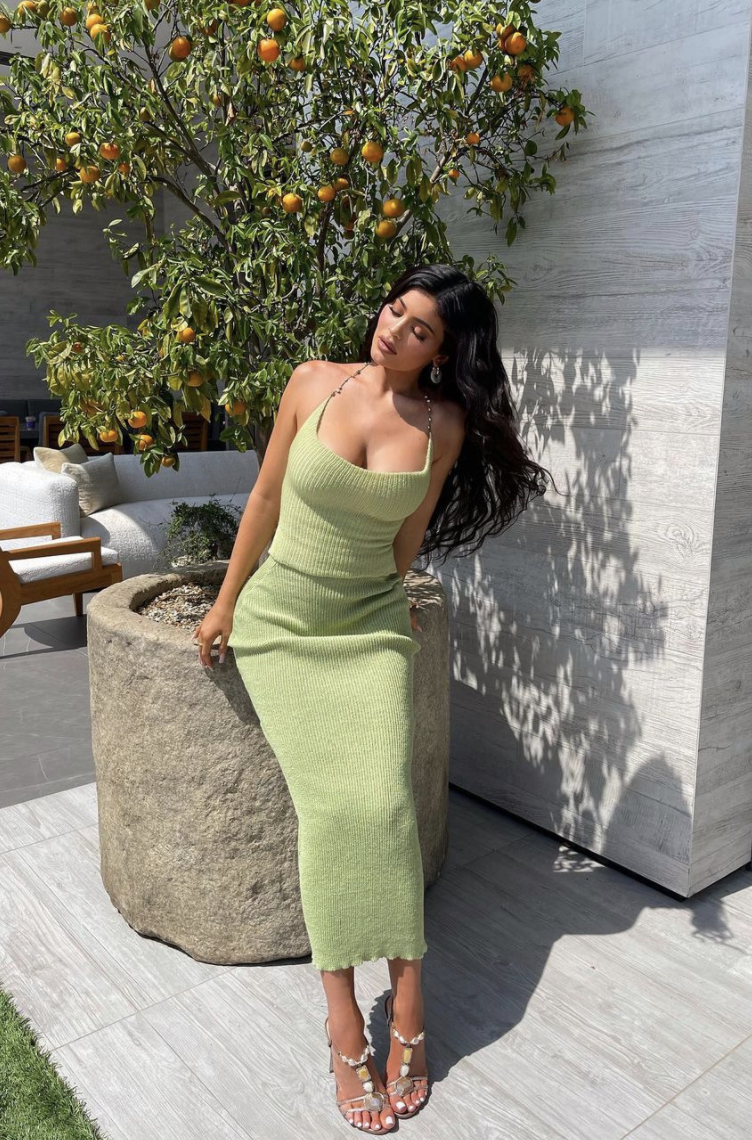 At the time, it wasn't initially clear that these pictures weren't recent, but it wasn't long before eagle-eyed TikTok detectives posited the theory that the post was a red herring.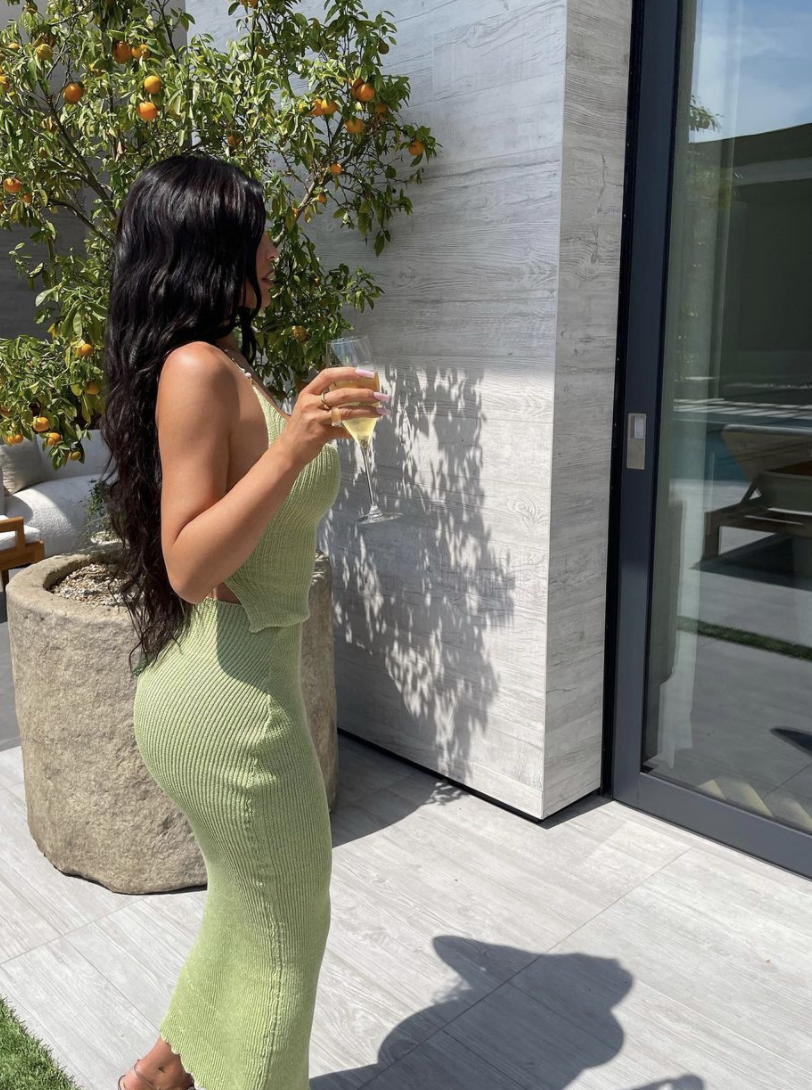 The sleuths noticed that Kylie's light pink manicure in her pictures actually differed from the nails that she appeared to have in a subtle snap posted by her sister Kim on the same day.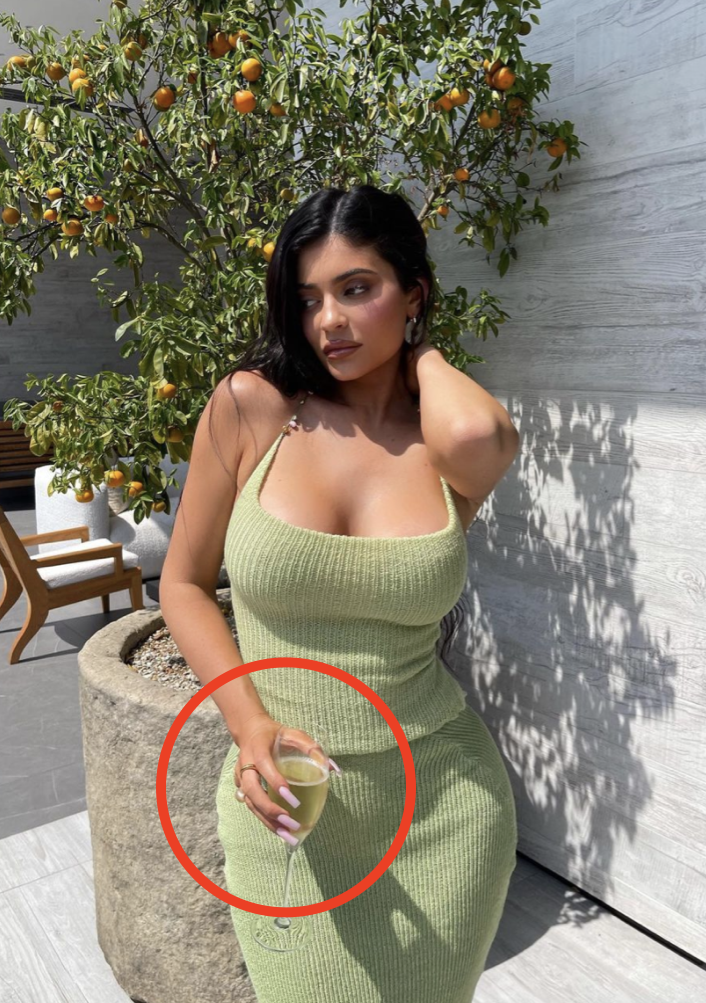 Kim shared a photo on her Instagram story where Kylie's hand was tagged holding a drink; however, fans were quick to notice the big giveaway — the nails in this picture were green.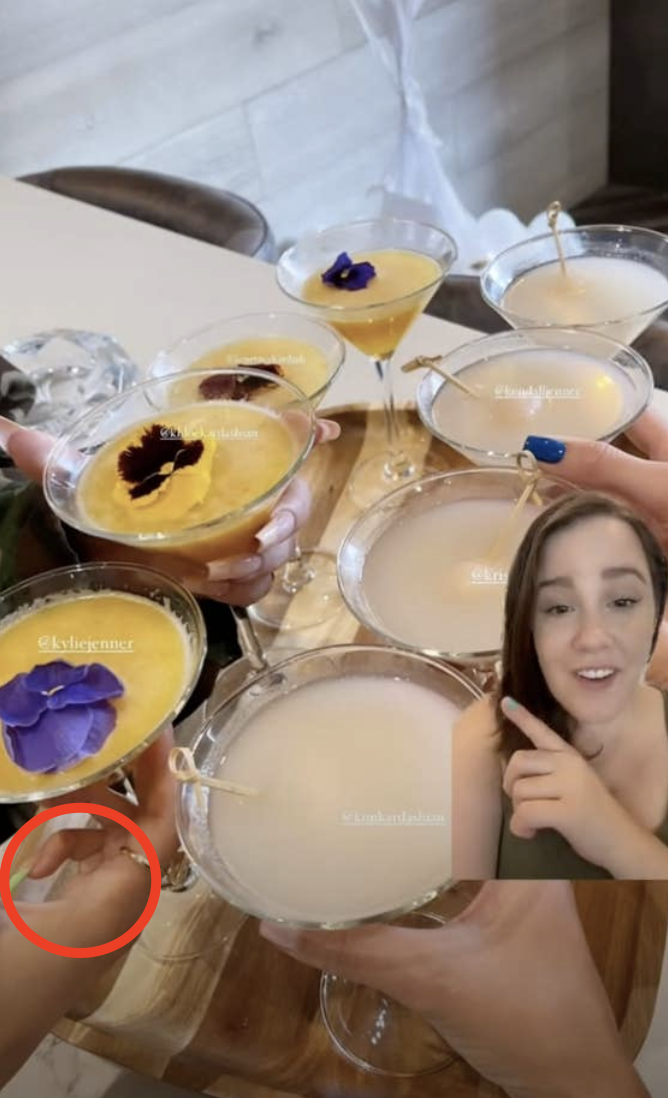 So, whether she knew it at the time or not, Kim's sneaky cocktail snap gave fans their strongest clue yet that Kylie was perhaps hiding something.
And the nail mishaps don't stop there.
As speculation around a secret pregnancy grew, fans dug deeper into Kylie's Instagram account to look for more clues, only to realize that she had the same set of french manicured nails in all of her recent posts.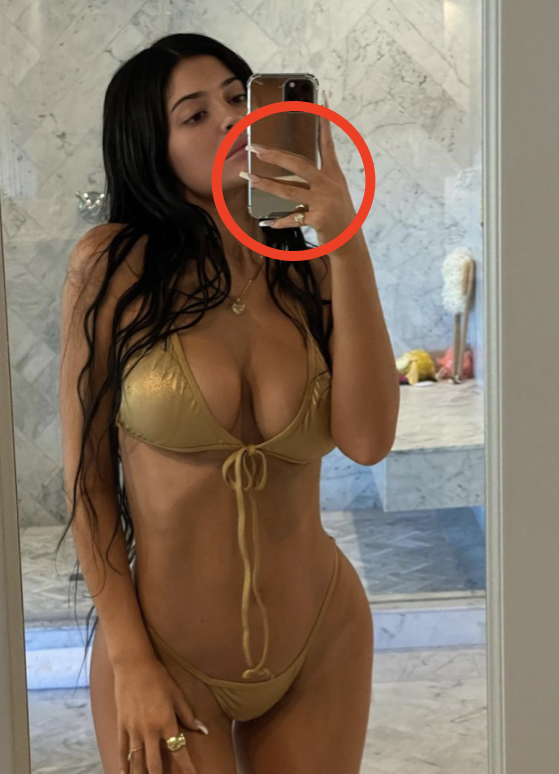 For context, Kylie is known for her extravagant and ever-changing nail designs, so the sudden simplicity of her manicure was yet another giveaway that she was flooding her audience with pre-prepared bikini snaps to curb the pregnancy rumors.
Interestingly, the very same french manicure can be seen again in Kylie's reveal video when she is holding the positive pregnancy test in the first shot of the clip.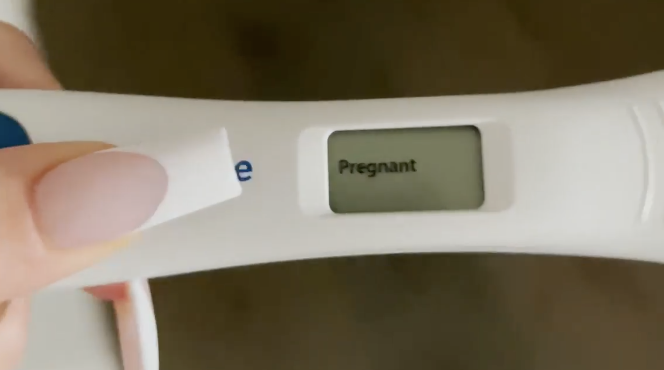 This particular detail suggests that upon finding out she was pregnant, Kylie got to work creating a backlog of selfies to throw fans off the scent of her pregnancy while she kept her growing bump in hiding.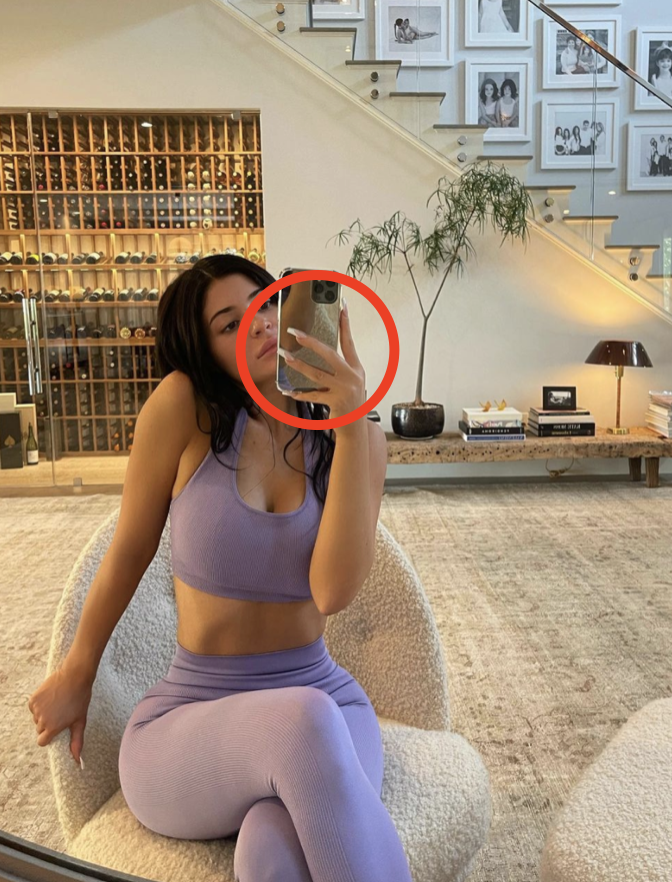 In fact, over the course of several weeks, Kylie shared videos of herself with the same manicure while wearing a crop top, showing off her abs as she worked out in the gym, suggesting these were pre-filmed and released as though in real time.
What's more, a simple scroll down her Instagram feed shows that Kylie was perhaps prepping fans for her pregnancy announcement way back in June, when she appeared to confirm her rekindled relationship with on-off boyfriend Travis Scott — with whom she shares 3-year-old Stormi.
TikTok detective @carolinecaresalot suggested back in August that the surprise snap of the historically private couple — who confirmed their breakup back in October 2019 — was an attempt to repair fans' perception of their relationship ahead of the second pregnancy.
This was also the last time Kylie was photographed publicly before announcing her pregnancy yesterday. Despite being consistently snapped by paparazzi throughout the pandemic, no new images of Kylie surfaced since her NYC appearance with Travis in June, implying that she's possibly been visibly pregnant for some time now.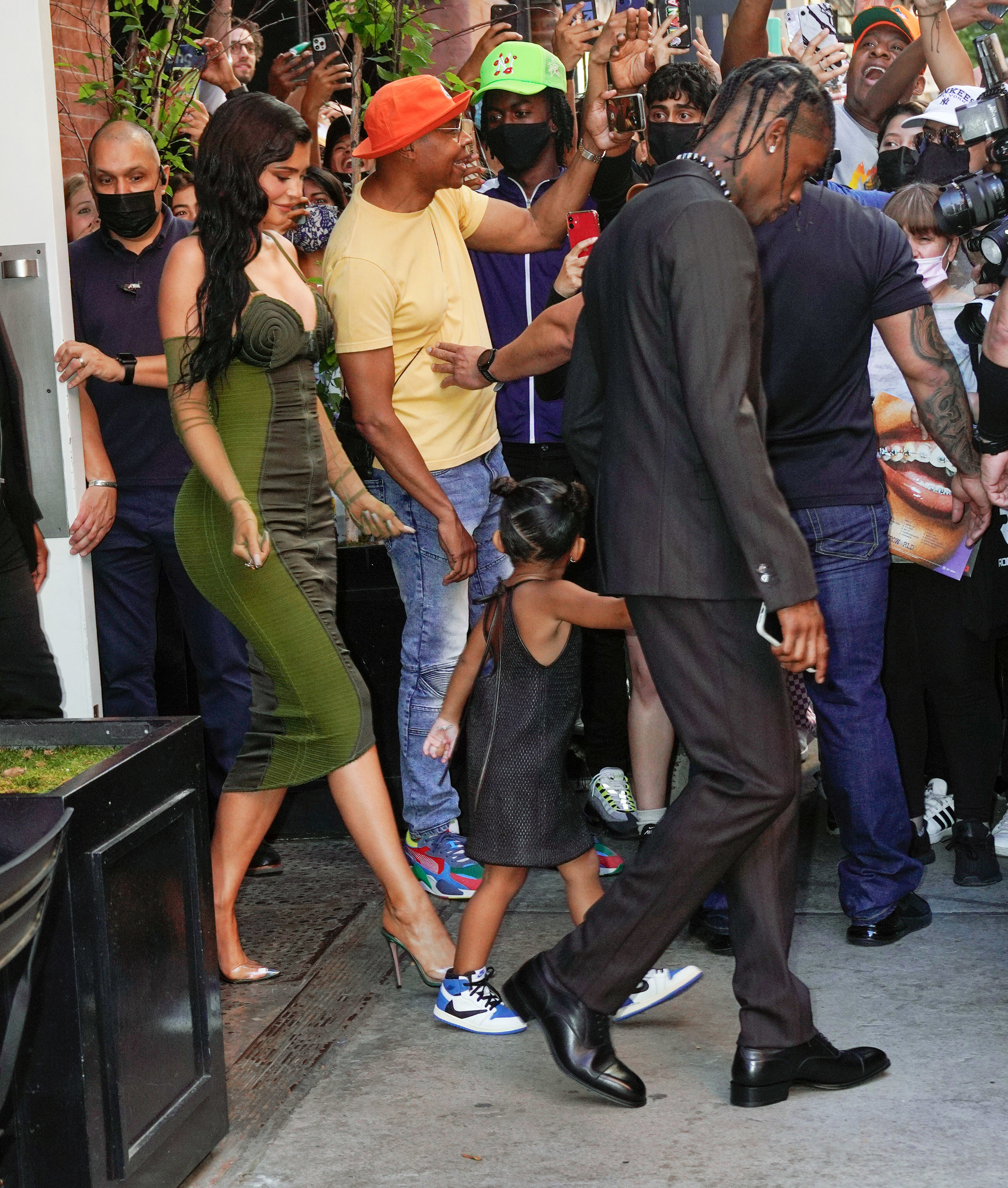 So there you have it, despite her best efforts, Kylie was no match for the internet and her über-observant fans who began theorizing the pregnancy long before the reports first surfaced on August 20.
Kylie's pregnancy announcement comes after she shocked fans with her super-private first pregnancy with Stormi, when she swiftly went into hiding back in August 2017, resurfacing months later to announce the birth of her daughter in February the following year.
Three years on, and Kylie has remained pretty quiet about the details of her pregnancy journey, only giving fans a few snippets of information in years since, including the fact that she considered it a "perfect" experience.
However, earlier this year the beauty mogul offered rare insight into her first pregnancy during the Keeping Up With the Kardashians reunion, telling host Andy Cohen that pregnancy was something she felt she needed to experience by herself.
"I shared so much of my life," Kylie said when asked about her decision to hide her first pregnancy. "I was also really young when I got pregnant, and it was just a lot for me personally. I didn't know how I would bring that to the public too and have everyone's opinion. I think it was just something that I needed to go through by myself."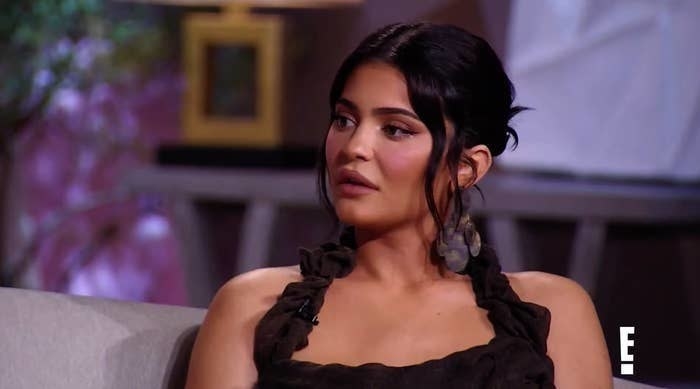 Still, if yesterday's big reveal is anything to go by, it seems like Kylie is certainly hoping to share more of her second pregnancy with her fan base.
Interestingly, the reality star teased fans back in January last year by revealing that she had been considering making a full YouTube video about her labour and delivery experience with Stormi — leaving us to wonder if she could have this in mind for her second pregnancy.
But in the meantime, we will continue to rewatch Kylie's adorable pregnancy reveal and turn our minds to anticipating the stunning pregnancy looks likely right around the corner.