Kylie Jenner has just posted an Instagram story that includes a full-length shot of her body, which may sound like standard practice for one of the most followed women on social media. However, this particular selfie is a little more significant.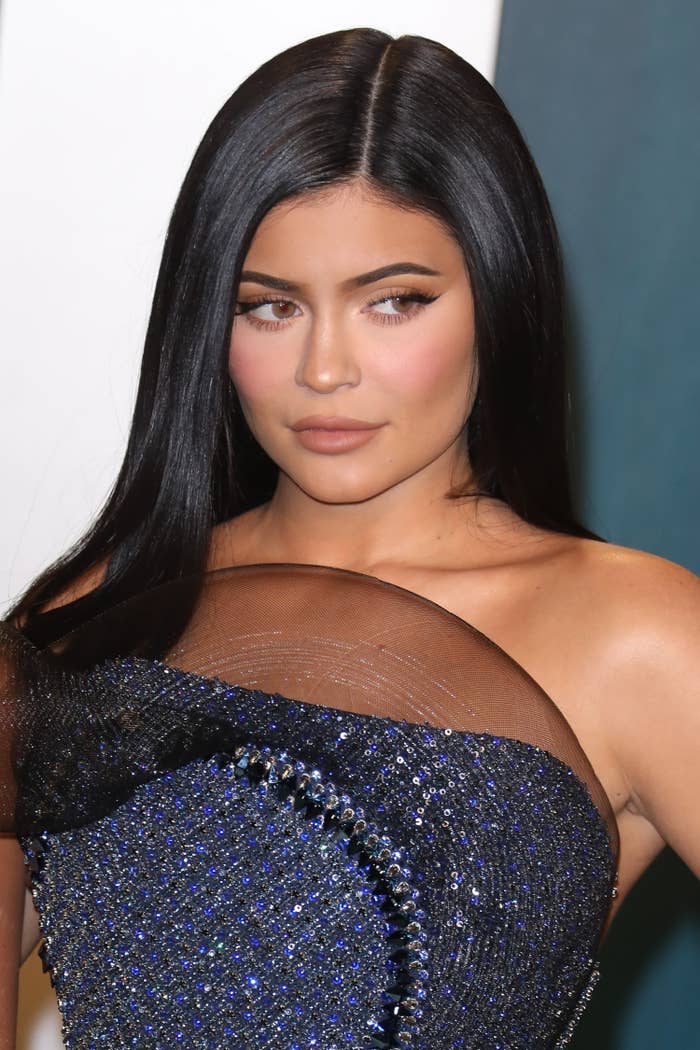 The head-to-toe Boomerang, which Kylie posted on Thursday, comes after people latched onto a detailed fan theory that she is currently hiding a pregnancy — a theory bolstered by Kylie's super private pregnancy with her daughter, Stormi, back in 2017–2018.
This theory began to take off on Aug. 11, when TikTok user @carolinecaresalot shared a video giving an in-depth explanation for why she believes Kylie is pregnant again.
"I've been telling you guys for a while that I think Kylie Jenner is pregnant and hiding it again. And I am ready to show you my proof," she begins.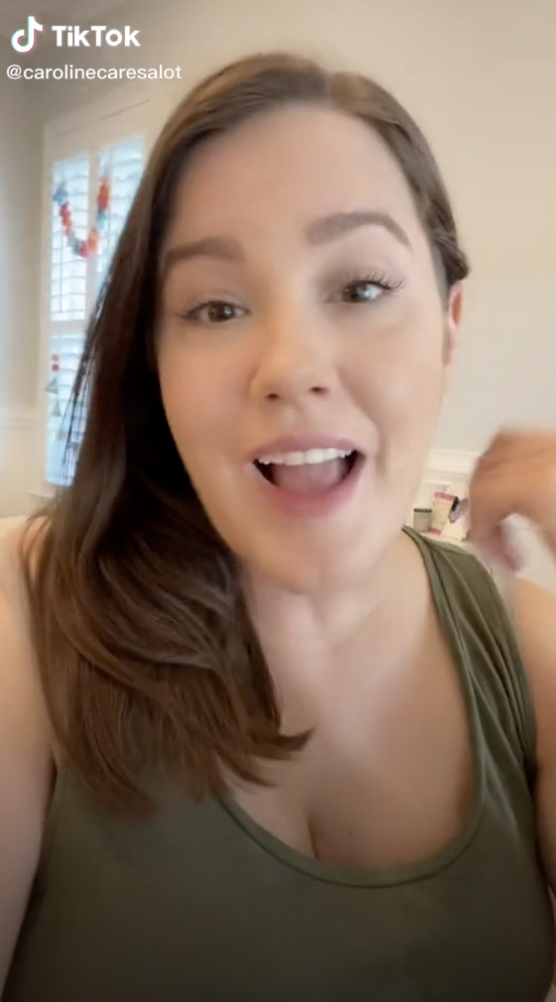 She starts off by looking back at Kylie's birthday last week, noting that this year's celebrations were considerably more low-key than her previous ones.
For example, Kylie's lavish, prepandemic 22nd birthday in 2019 was spent on a yacht adorned with balloons and decorations, and heavily documented on Instagram for weeks.
This year, however, Kylie swapped the private yacht for a more chill vibe. Based on the snippets shared on social media by those in attendance, it seems that Kylie and her inner circle celebrated the billionaire's 24th birthday by gathering at her home for a brunch, followed by a painting class, and some cute cocktails.
And this understated gathering can't even be put down to the pandemic — last year, Kylie celebrated her 23rd birthday with a bunch of friends at Nobu, despite the surge in COVID-19 cases across California.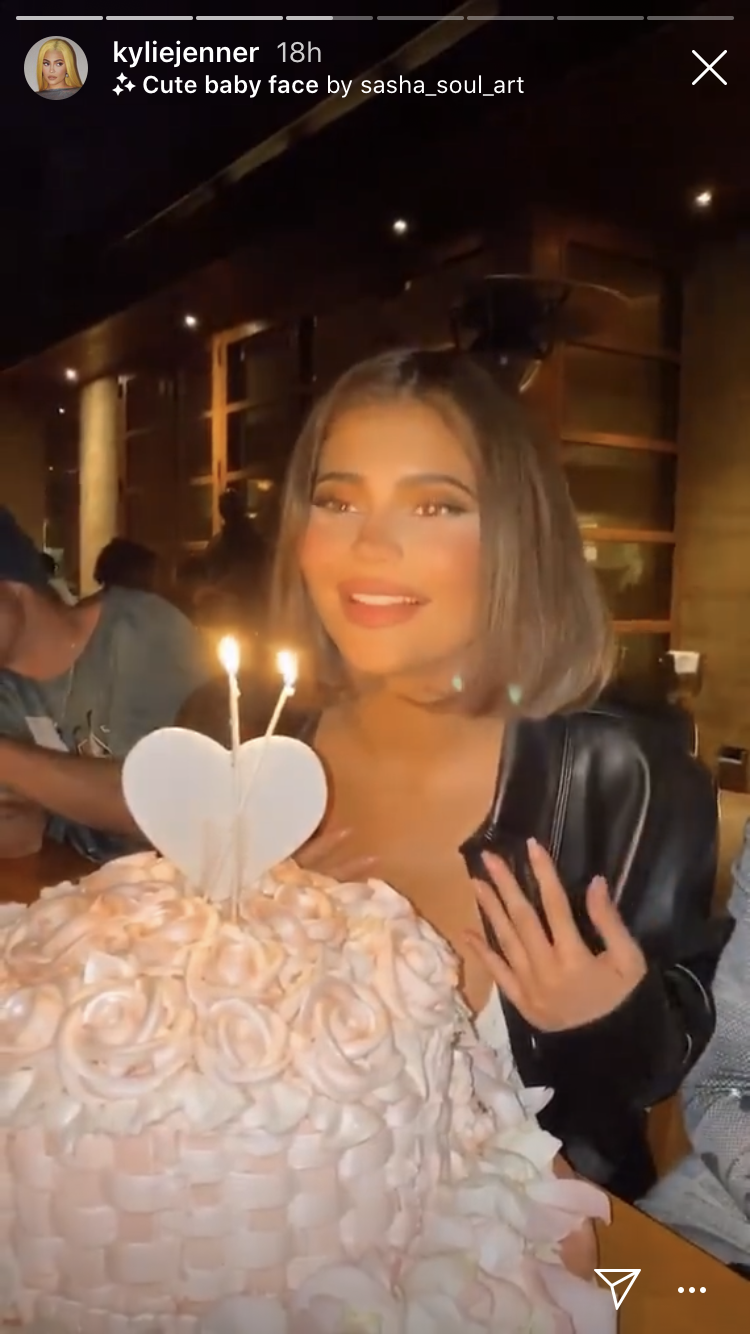 And while the guests shared images of the decorations, the food, and their paintings, not a single attendee posted a photograph of Kylie — which, as fans of the Kardashians will know, is kind of suspicious.
What's more, in true birthday fashion, each member of Kylie's famous family publicly wished their little sister a happy birthday. However, once again, all the pictures were throwbacks. Not a single picture of Kylie from the day of her birthday. Not. A. Single. One.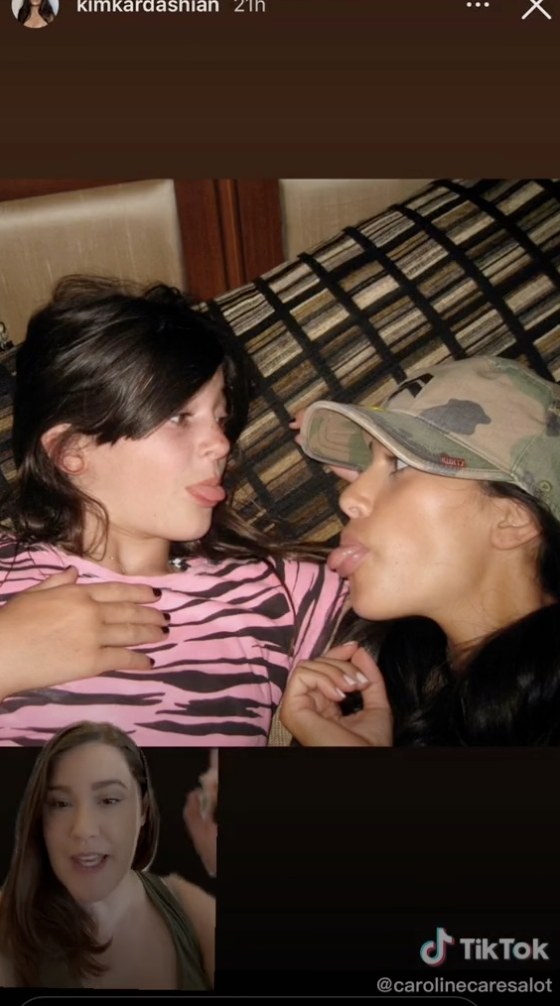 But despite the fact that we barely caught a glimpse of the birthday girl in the guests' pictures, Kylie shared on her own Instagram a series of photos of herself all dressed up and ready to celebrate.
The series of snaps, captioned "cheers to 24," showed the beauty boss posing outdoors in a green strappy dress, holding a glass of wine, seemingly celebrating her birthday as any normal person — or billionaire — would.
However, this is where things get interesting. Because if you look closely, Kylie's light pink manicure actually differs from the nails that she appears to have in a subtle snap posted by her sister Kim on the same day.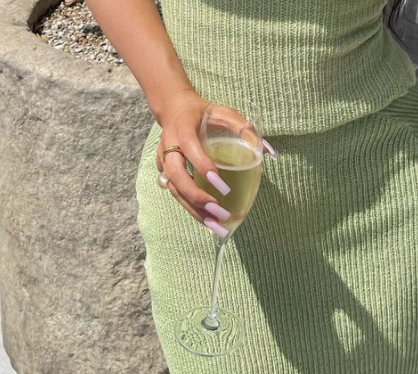 In the photo, which Kim shared on her Instagram story, Kylie's hand is tagged holding a drink.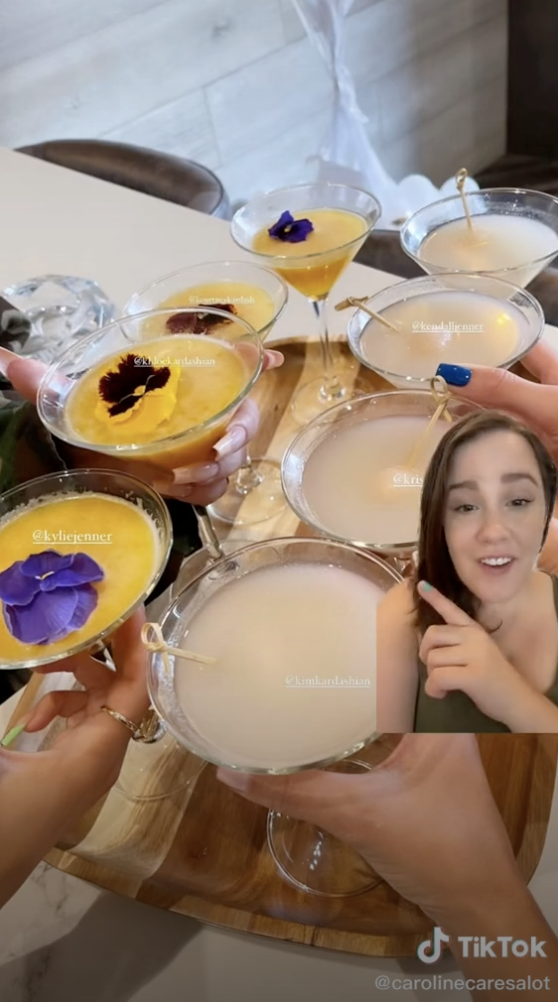 However, in this photo, her manicure is green — suggesting that the pictures Kylie shared of herself on her birthday were in fact taken on a different day.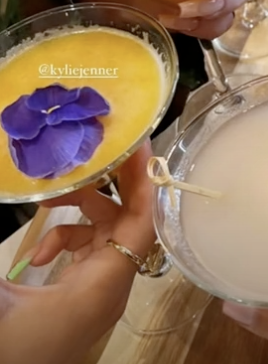 But the detective work doesn't stop there. A quick scroll down Kylie's Instagram feed reveals that she appeared to confirm her rekindled relationship with on-off boyfriend Travis Scott — with whom she shares 3-year-old Stormi — back in June.
TikTok detective @carolinecaresalot went on to suggest that the surprise snap of the historically private couple — who confirmed their breakup back in October 2019 — was an attempt to repair fans' perception of their relationship ahead of an alleged second pregnancy.
What's especially interesting is that this was also the last time Kylie has been photographed publicly. Despite being consistently snapped by paparazzi throughout the pandemic, no new images of Kylie have surfaced since the NYC appearance. She's also been extremely quiet on YouTube, posting just one video over the last five months.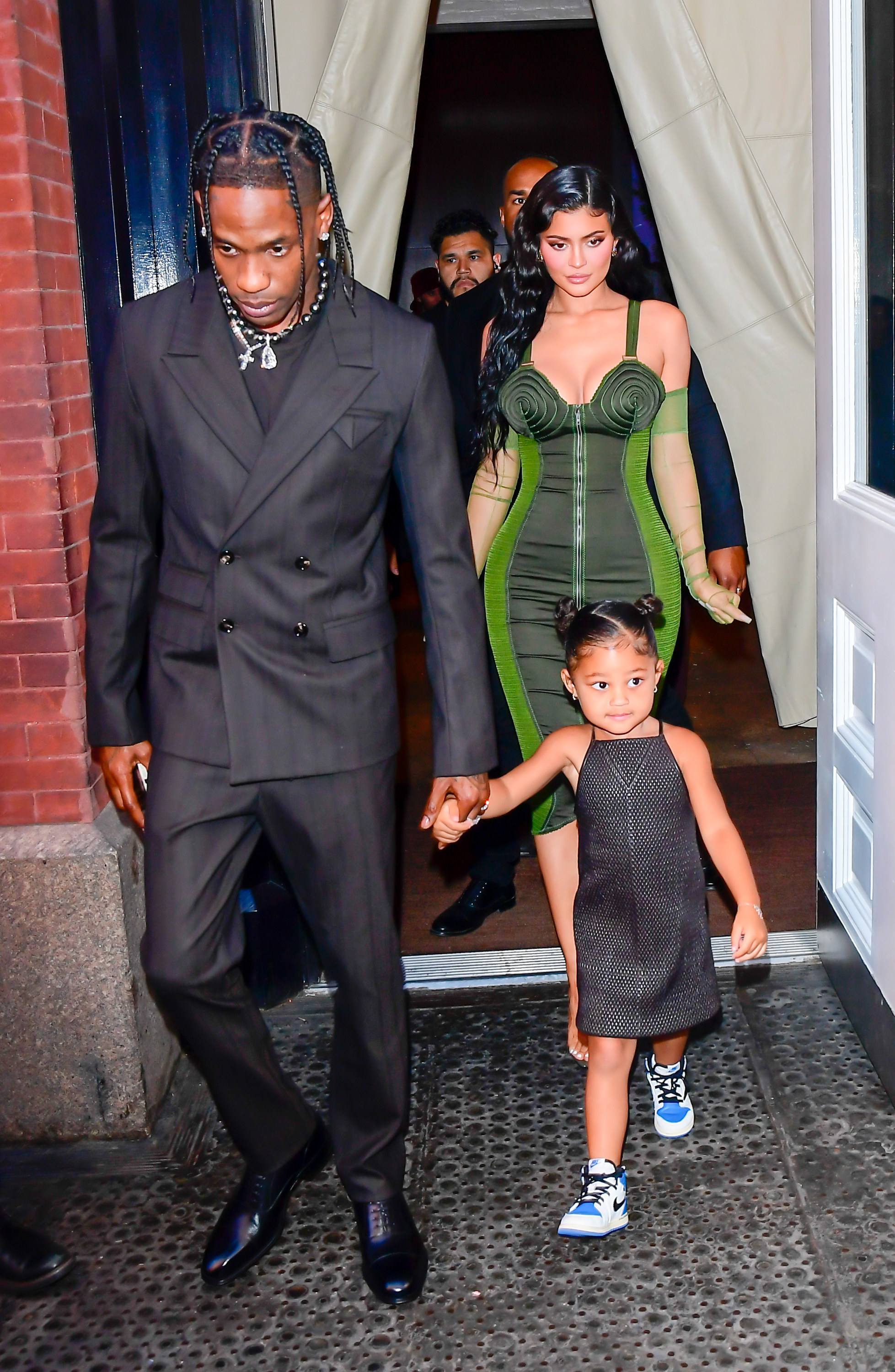 And while she did share a full-body swimwear picture to reveal her newest business venture earlier this week, some fans were quick to point out that the photo could have been taken a long time ago and posted as a red herring to throw fans off the scent.
And it seems as though Kardashian detectives across the internet are convinced that there could be some truth to the theory, with many fans chiming in on Twitter.
And many were in agreement with the theory.
Some wondered how momager Kris Jenner feels about the rumors.
While others went on to offer other possible explanations behind Kylie's super low-key birthday.
It comes as no surprise that fans are eager to search for clues in Kylie's social media presence given her famously private first pregnancy.
Before announcing the birth of Stormi, Kylie did everything she could to stay out of the limelight and keep her pregnancy under wraps.
As reports spread that she was expecting, Kylie essentially went into hiding, keeping uncharacteristically quiet on social media, skipping a number of big family engagements, and being notably absent from the Kardashian/Jenner Christmas card.
And then, after months of radio silence, Kylie broke the internet with a single Instagram post confirming the birth of Stormi.
However, over three years on, it seems that Kylie's decision to keep her pregnancy private is something she stands by.
"I shared so much of my life," Kylie said when asked about her decision. "I was also really young when I got pregnant, and it was just a lot for me personally. I didn't know how I would bring that to the public too and have everyone's opinion. I think it was just something that I needed to go through by myself."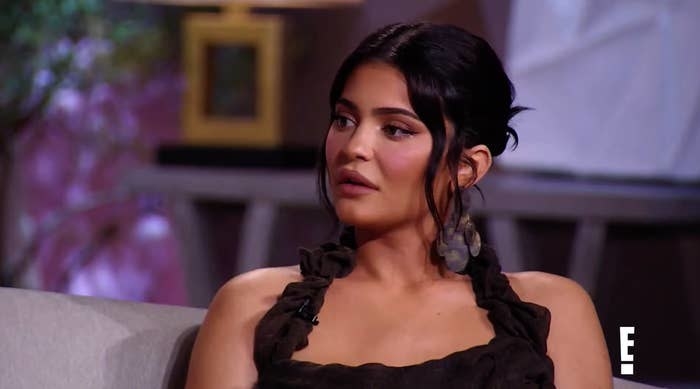 And Kendall responded in support of her sister's choice, calling it "the greatest decision [she] ever made."
"This is obviously a theory — I've never been pregnant, and I'm sure there's studies on this — but I think that the more at peace you are when you are pregnant, that goes into your child," Kendall said. "I think it's a reflection of even her daughter today, and how amazing and beautiful she is, is just because Kylie was so at peace in her pregnancy. I really do think it was the best decision."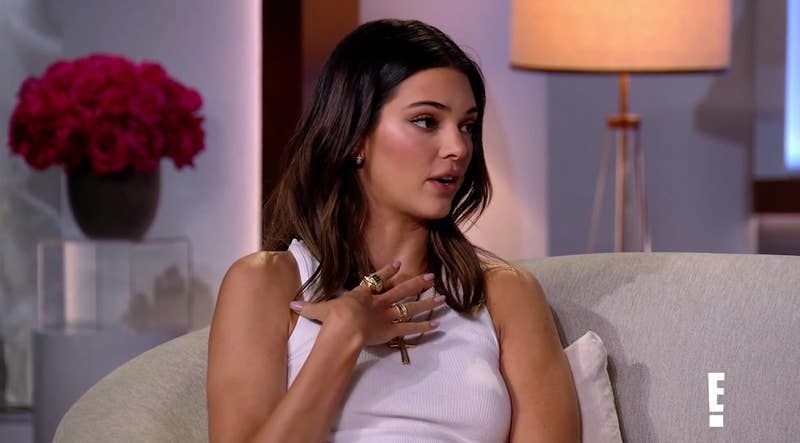 So whether you're a believer of this theory or not, there's one thing we can know for sure: Somewhere, Kris Jenner will have this whole thing under control.