Kylie Jenner has bombarded her Instagram followers with a string of bikini pictures in preparation for the release of her new brand — Kylie Swim — amid reports that she is currently expecting her second child with Travis Scott.
The reports come less than a year after Kylie admitted she was desperate to expand her family and had been thinking about having more children "every day."
However, rather than confirm or deny the pregnancy, Kylie instead took to Instagram on Monday to promote her new business venture with a series of bikini photos in which her stomach is noticeably flat, leading to many fans wondering if the images were taken months ago and posted now in a bid to quiet the speculation.
Rumors of a second pregnancy actually emerged on social media weeks before the official reports, with the theorizing among fans reaching boiling point around the time of Kylie's birthday earlier this month.
In case you need catching up, Kylie hosted a suspiciously low-key painting class to celebrate turning 24 on Aug. 10, and fans became convinced the beauty mogul was in hiding after she wasn't photographed at all by those in attendance.
And while she did share a series of pictures of herself on her own Instagram account to mark the occasion, the TikTok sleuths were quick to notice that her pink manicure didn't match up to the green set of nails noticed by fans in one of Kim's Instagram stories from the party.
So the case of the mismatching nails — combined with the fact that zero images of Kylie taken by attendees at the party emerged on social media — left fans wondering whether her pictures had been taken at an earlier date to throw fans off the scent of her pregnancy.
What's more, the TikTok fan theories and recent slew of bikini pictures follow yet another clue from none other than Caitlyn Jenner, who revealed on Thursday that she is expecting another grandchild.
But while Caitlyn didn't specify which of her six children is having a baby, the comment only bolstered the reports that Kylie is indeed expecting her second child with Travis.
But Kylie and Travis's silence over the reports has left fans continuing to speculate over what's going on behind the scenes, with one particular theory gaining more traction as time goes on.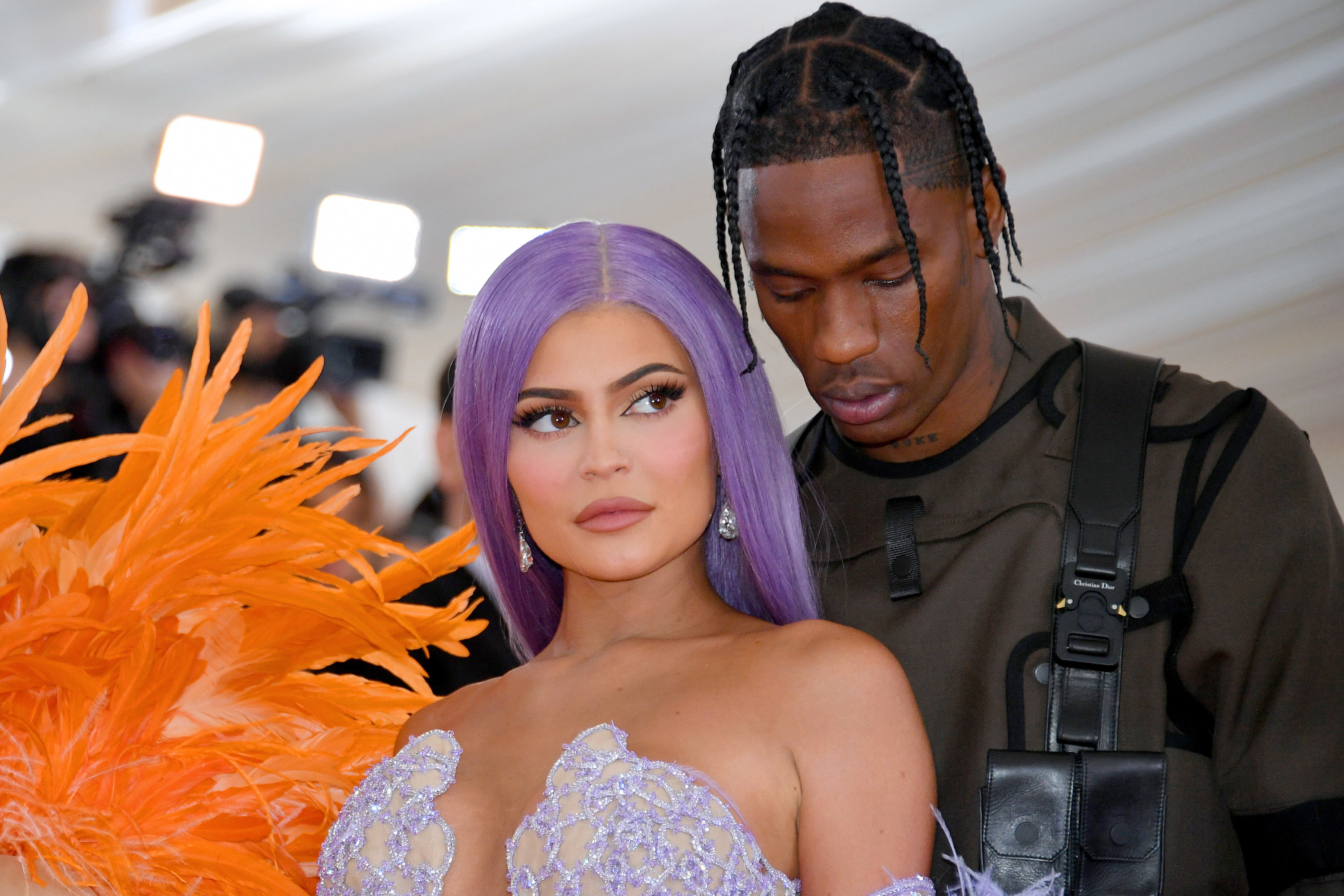 For the last couple of weeks, fans have put forward the suggestion that Kylie will reveal her baby bump at the Met Gala. And, as perhaps the most anticipated red carpet event on the celebrity calendar, the theory is a compelling one — especially in light of her bikini photos, which fans are interpreting as red herrings ahead of her grand reveal.
To make matters more interesting, Kylie hasn't been photographed since June, meaning the Met Gala would be her first public appearance in almost three months.
One person wondered if Kylie had originally been planning to keep her pregnancy under wraps before a big surprise reveal on the red carpet next month — going on to question whether Caitlyn's recent comments followed by last week's reports might have let the cat out of the bag just a few weeks prematurely.
It's fair to say that eyes will be even more firmly fixed on the Met Gala this year, with the red carpet set to take place in NYC on Sept. 13.