In what has been a week seemingly ~filled~ with celebrity pregnancy announcements, one particular bump has remained at the forefront of conversations.
After months of rife speculation, Kylie Jenner finally confirmed that she and Travis Scott are expecting baby number two!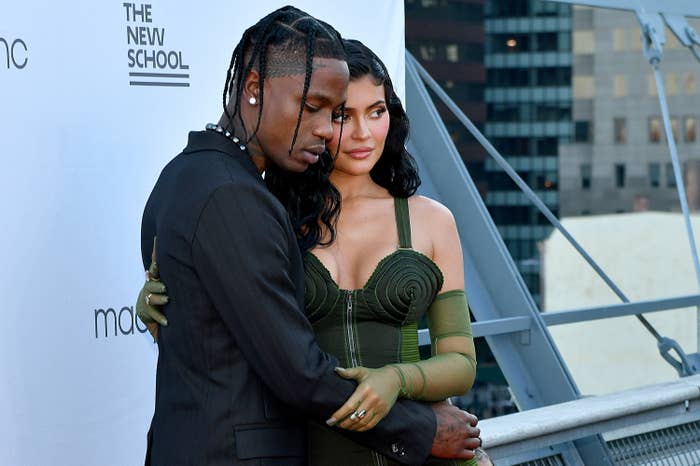 In case you — unlike me — haven't been watching her announcement video on repeat since it was posted on Tuesday, allow me to fill you in.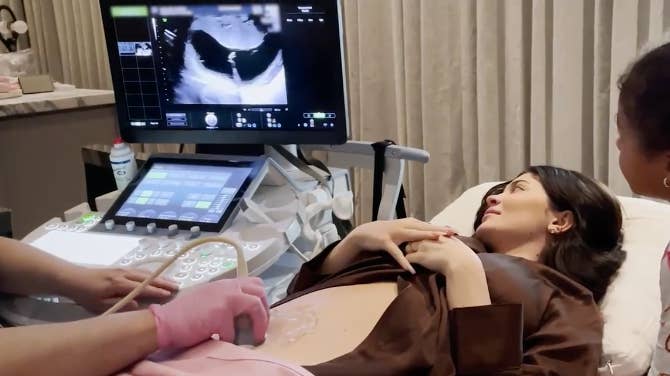 The beauty mogul gave fans a glimpse of her growing baby bump in a sweet video shared to her Instagram account earlier this week.
Currently boasting over 129 million views, the short clip was packed full of adorable moments documenting the early stages of her pregnancy journey, including footage of Kris Jenner hearing the news for the first time.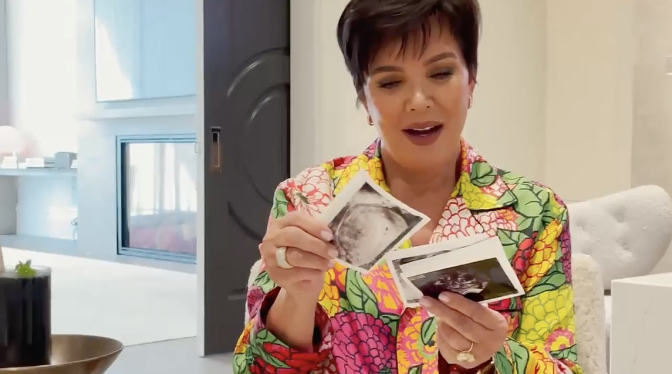 As fans of Kylie will know, this announcement carries an added level of significance, given that her first pregnancy played out very differently.
As you may or may not remember, in 2017-2018 Kylie basically broke every law in the Kardashian rulebook by entirely disappearing for months on end before resurfacing on Instagram in February 2018 to announce that, away from public view, she had given birth to a baby girl.
However, in the three days since she revealed news of her second pregnancy to the world, Kylie has made it very clear that she plans to do things differently this time around. And here's how we know.
1.
The announcement itself could not have been more different
First and foremost, Tuesday's reveal video in itself marks a huge shift in how Kylie plans to share her second pregnancy with the world.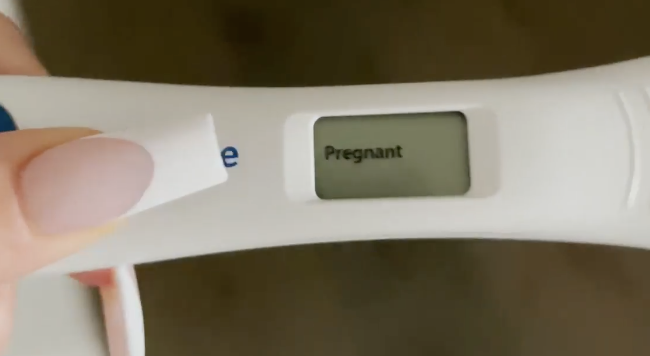 Her first pregnancy was unprecedented in its secrecy, with Kylie going into hiding literally the moment that reports of an alleged pregnancy began to surface in August 2017.
In fact, neither Kylie, nor anyone in her inner circle, ever confirmed or even commented on the news — that was until Kylie broke the internet after months of radio silence to tell fans that she had already given birth to a daughter.
The announcement of Stormi's birth in February 2018 brought with it Kylie's personal explanation for why she had chosen to experience her pregnancy away from the public eye. But even still, the statement offered very little insight into her pregnancy journey — something she has remained quiet on until this day.
With this in mind, the fact that Kylie has chosen to actually let fans in at this stage of her second pregnancy suggests that she intends to be much more open with her journey this time around.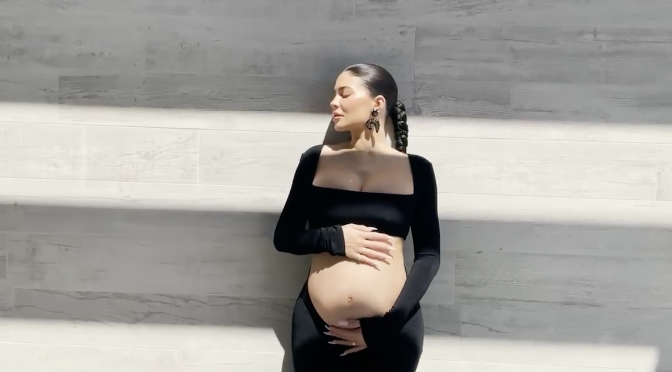 2.
She's keeping things very low-key.
If those words don't ring a bell, allow me to remind you of the 11-and-half-minute video that Kylie shared with her fans upon announcing the birth of her daughter.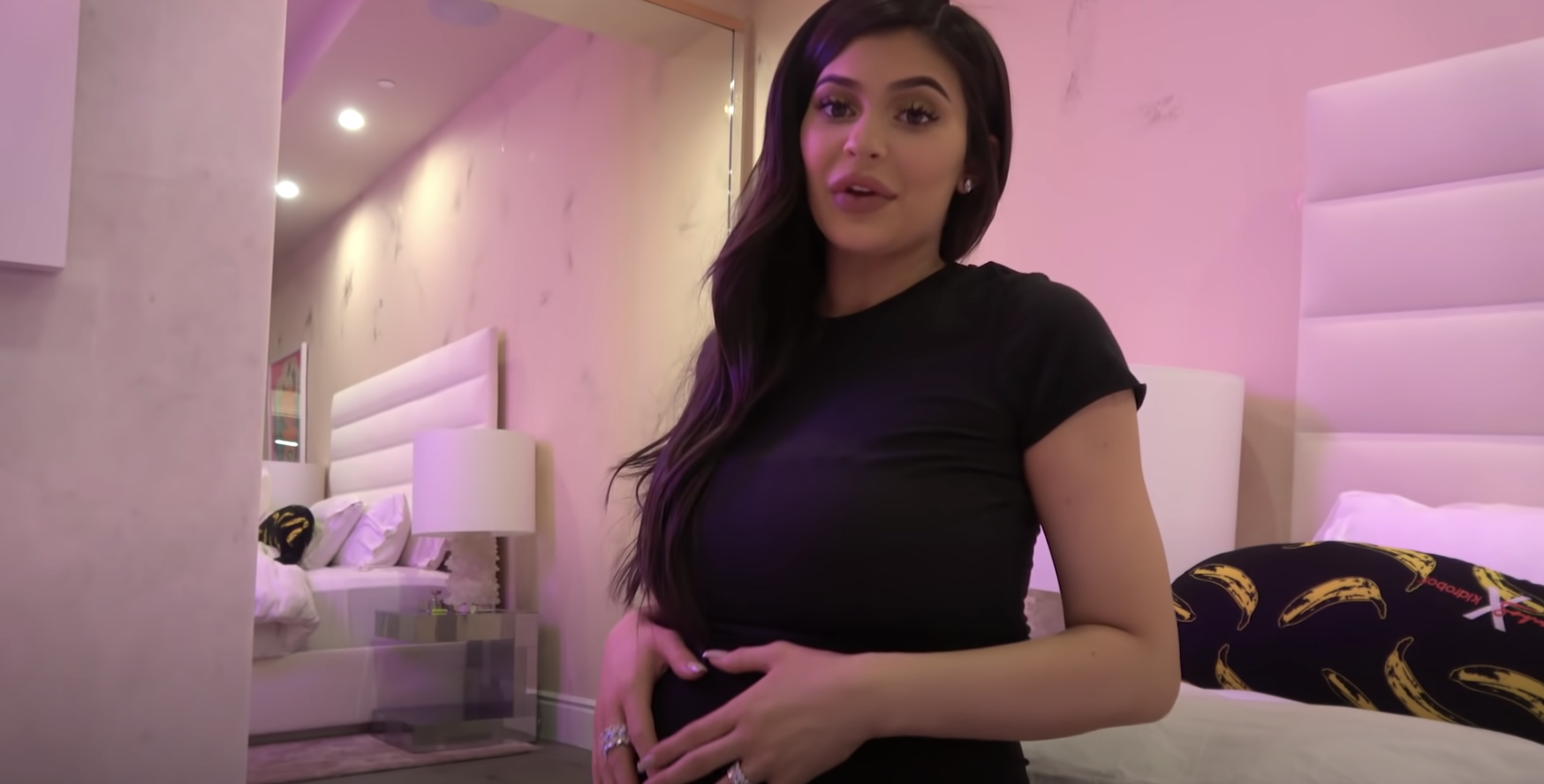 The YouTube video — which has been viewed over 102 million times — gave fans a condensed view of what was ~really~ happening behind the scenes while Kylie was absent from our lives. The film documented the various highlights from her pregnancy journey and closed with an emotional audio clip from the moment Stormi was born.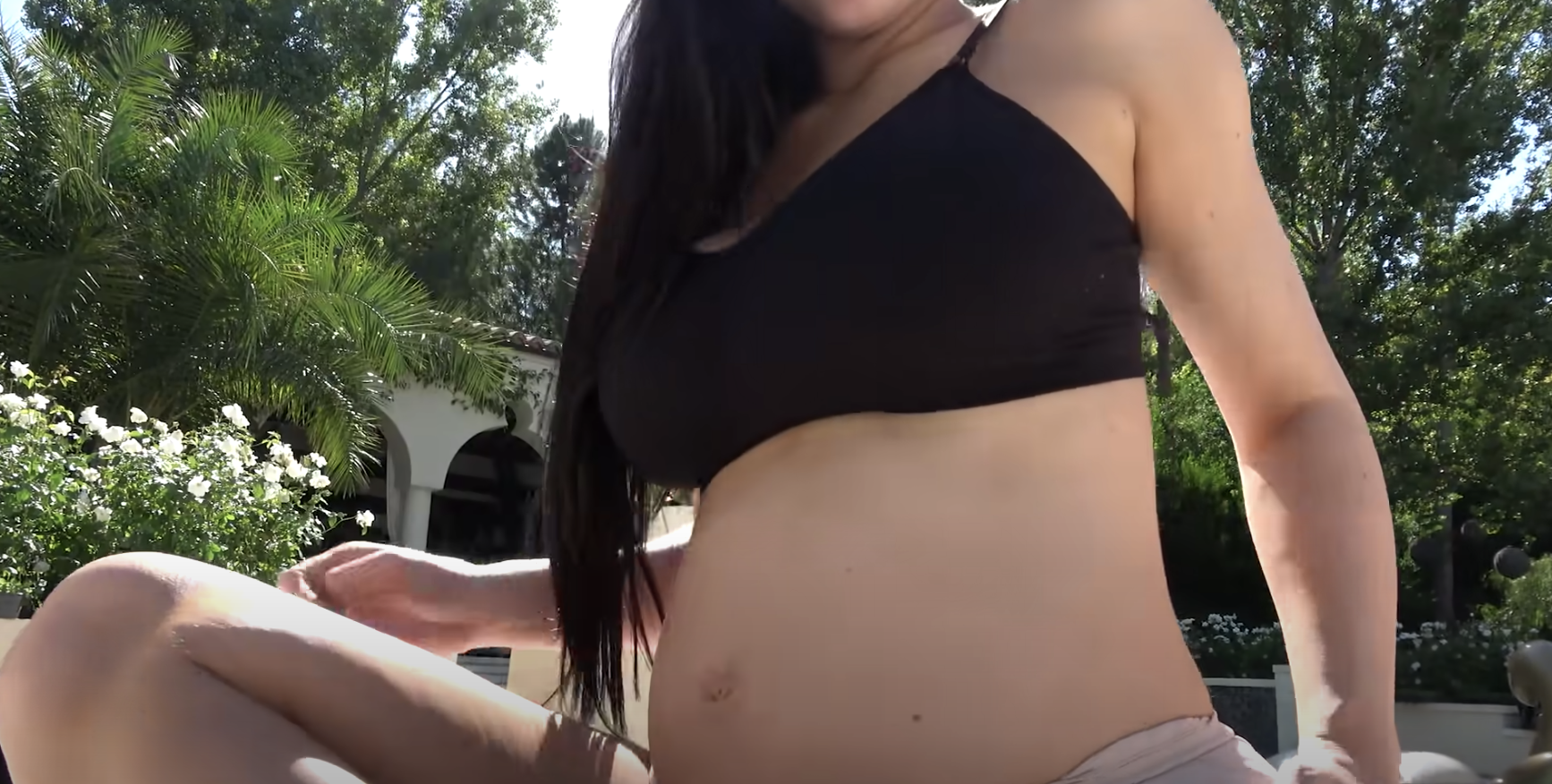 It goes without saying that the lengthy video was a theatrical experience in itself — a contrast to the sub-2-minute clip Kylie shared to announce her second pregnancy this week.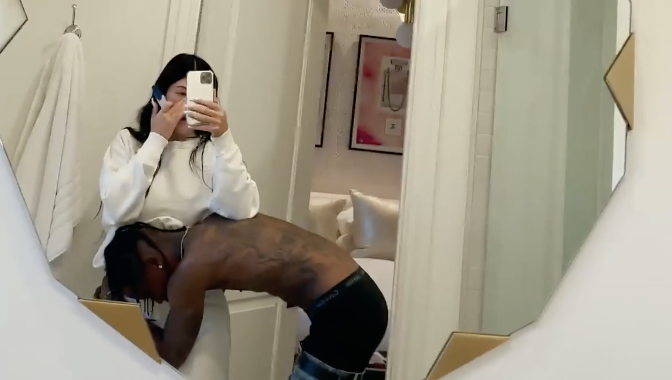 Posted to Instagram with a simple caption consisting of a sprinkle of emojis and Travis' Instagram handle, Tuesday's announcement was noticeably more low-key than fans were perhaps anticipating.

And while this week's reveal video did possess some similarities to the original To Our Daughter video — observant fans will have noticed that both videos shared the same music — the key differences between the announcements seem to reflect Kylie's revised approach to pregnancy in the public eye.
3.
She's wasted no time getting back on social media
If you've logged onto Instagram over the past couple of days, you may well have noticed that Kylie has wasted no time getting right back to business.
On Wednesday evening, just one day after making her announcement, the bump made its highly anticipated Instagram debut, and in typical Kylie fashion.
Swiftly shutting down any speculation that she might be about to go back into hiding for the remainder of her pregnancy, the billionaire debuted her growing bump beneath a stunning white mini dress, posing for a string of classic Kylie selfies that she shared with her followers on her Instagram grid.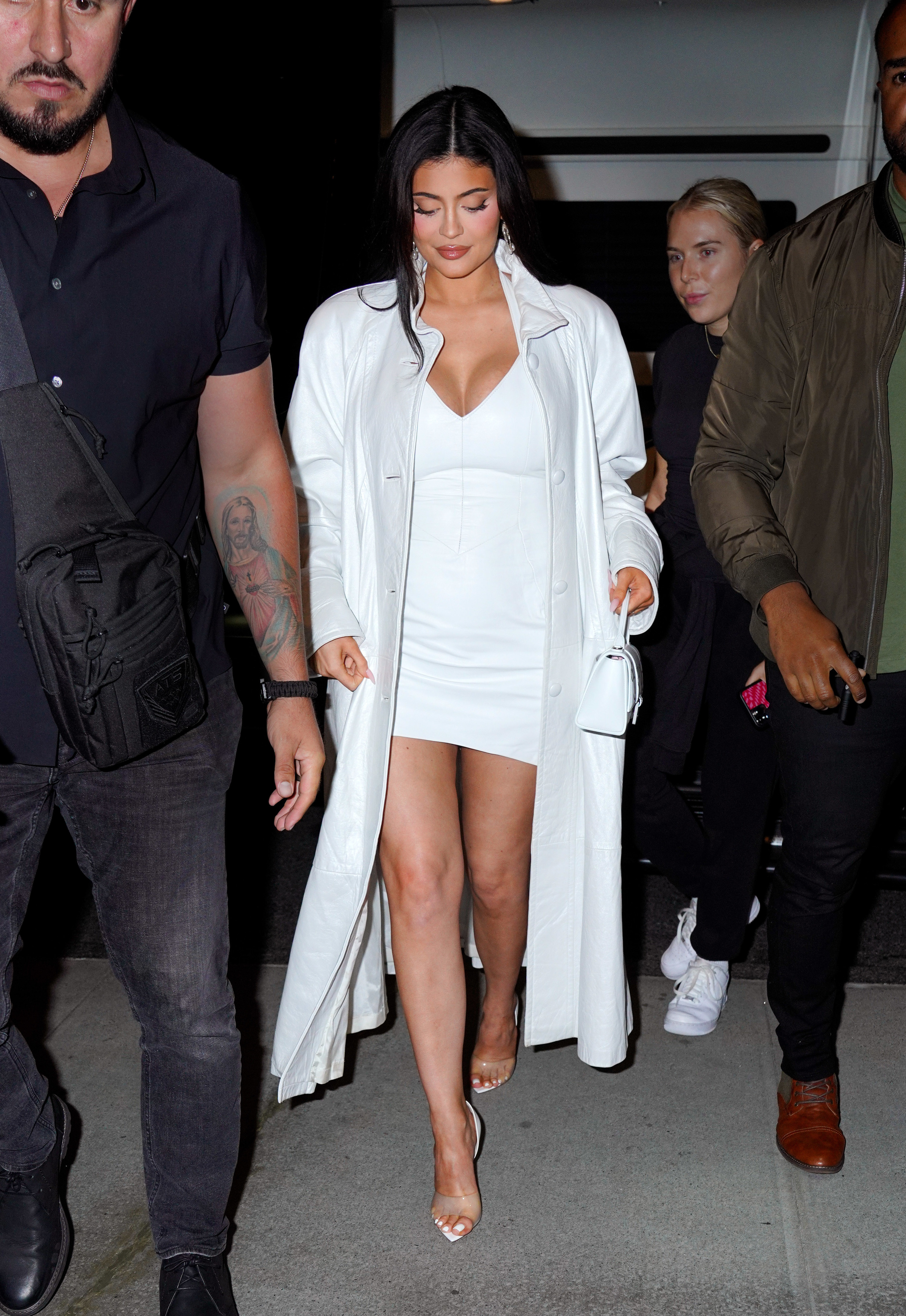 The speedy bump reveal may have come as a surprise to some fans, especially given that after announcing Stormi's birth, Kylie's followers had to wait a further two weeks before she made her much awaited return to Instagram.
Once again, this marks a huge shift in how fans can expect to see Kylie's second pregnancy play out on social media — and she's not stopping there.
4.
She's not shying away from the cameras.
With her first pregnancy, Kylie made Kardashian history after she went SEVEN MONTHS without being photographed in public. This impressive feat marks the longest period of time that a Kardashian or Jenner has gone unphotographed since Kim's three month hiatus following her 2016 Paris robbery.
Speaking to her followers on Instagram last year, Kylie revealed that she went to extreme measures to prevent being photographed by paparazzi during and after her first pregnancy, telling fans that she didn't leave her house "for months."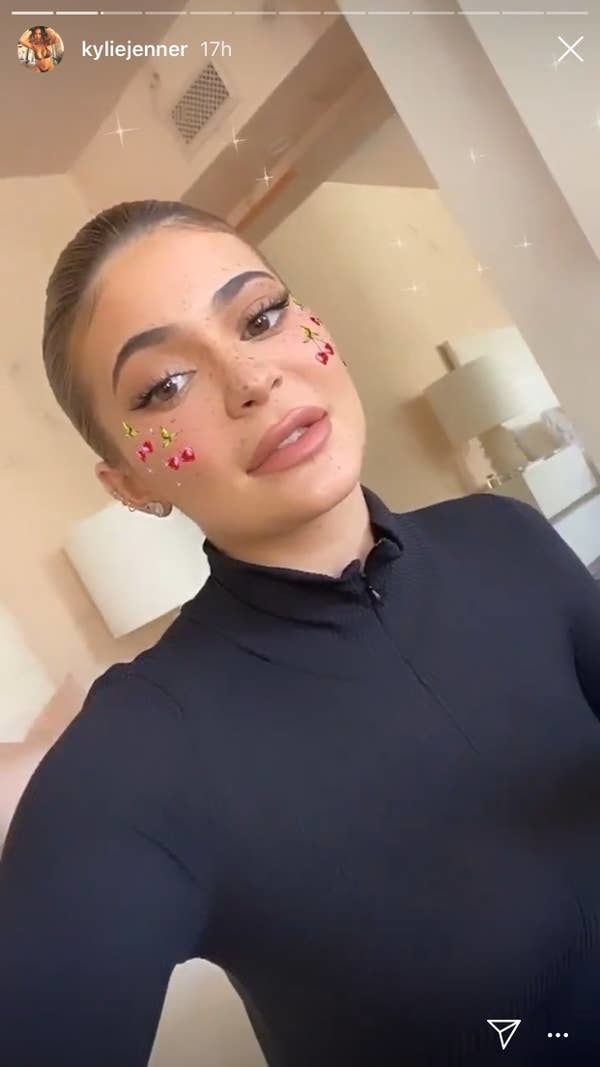 She explained that toward the end of her pregnancy, helicopters began flying over her house in an attempt to photograph her and went on to explain to fans that she was "scared to even go outside" out of fear of getting caught on camera.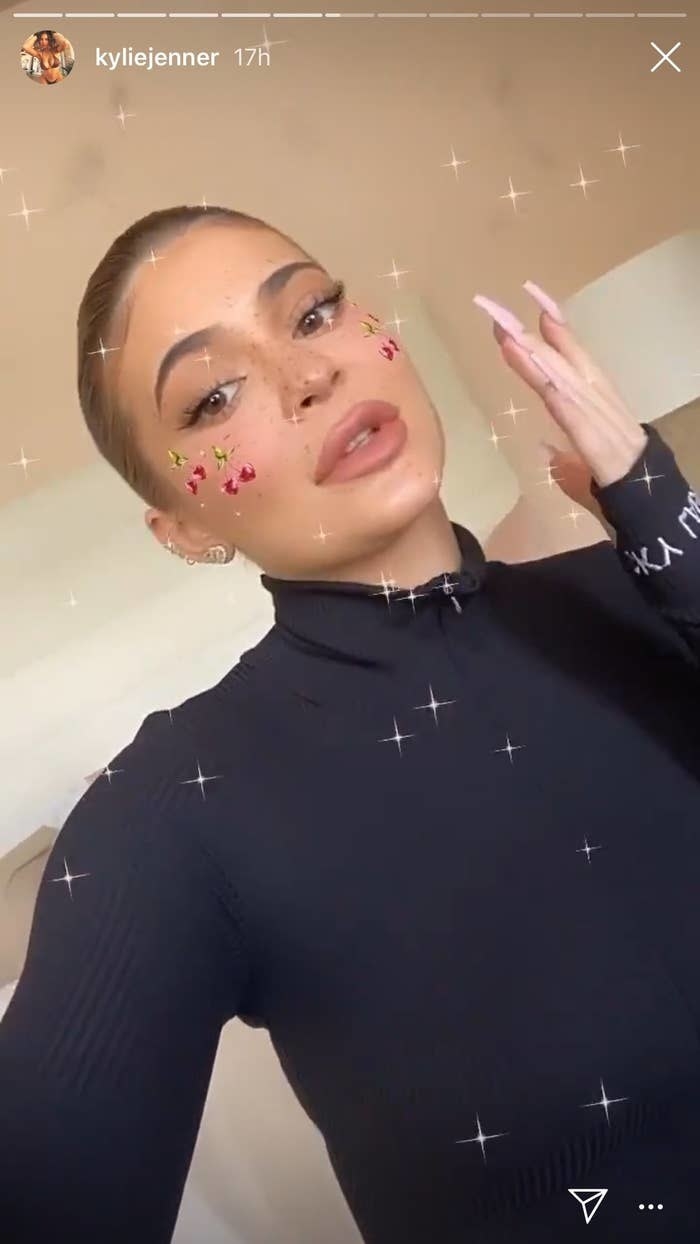 Flash forward to today, and Kylie is certainly not shying away from the cameras.
In the three days since she confirmed her pregnancy, Kylie — and her baby bump — have already made several public appearances and have been photographed by paparazzi countless times during her recent trip to New York.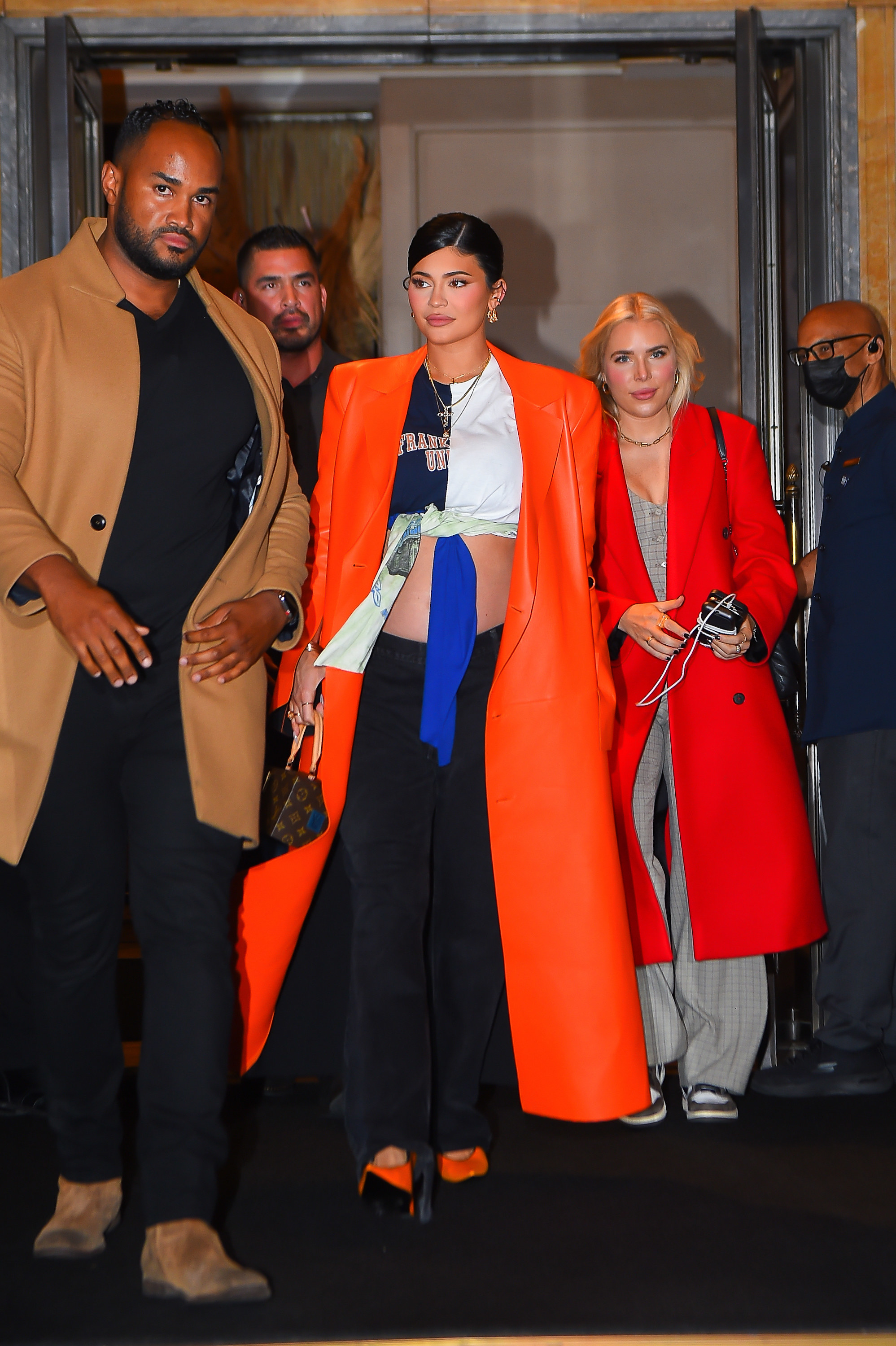 Attending her first red carpet on Thursday night, Kylie appears to be back in her stride and experimenting with some exciting bump-baring fashion.
Which brings us to our final point…
It goes without saying that because Kylie's first pregnancy was spent almost entirely in hiding, fans were deprived of the fashion moments we've come to anticipate when our favorite celebs announce that they're expecting.
And it seems that Kylie is making up for lost time, having already debuted a total of three pregnancy looks since confirming the news on Tuesday.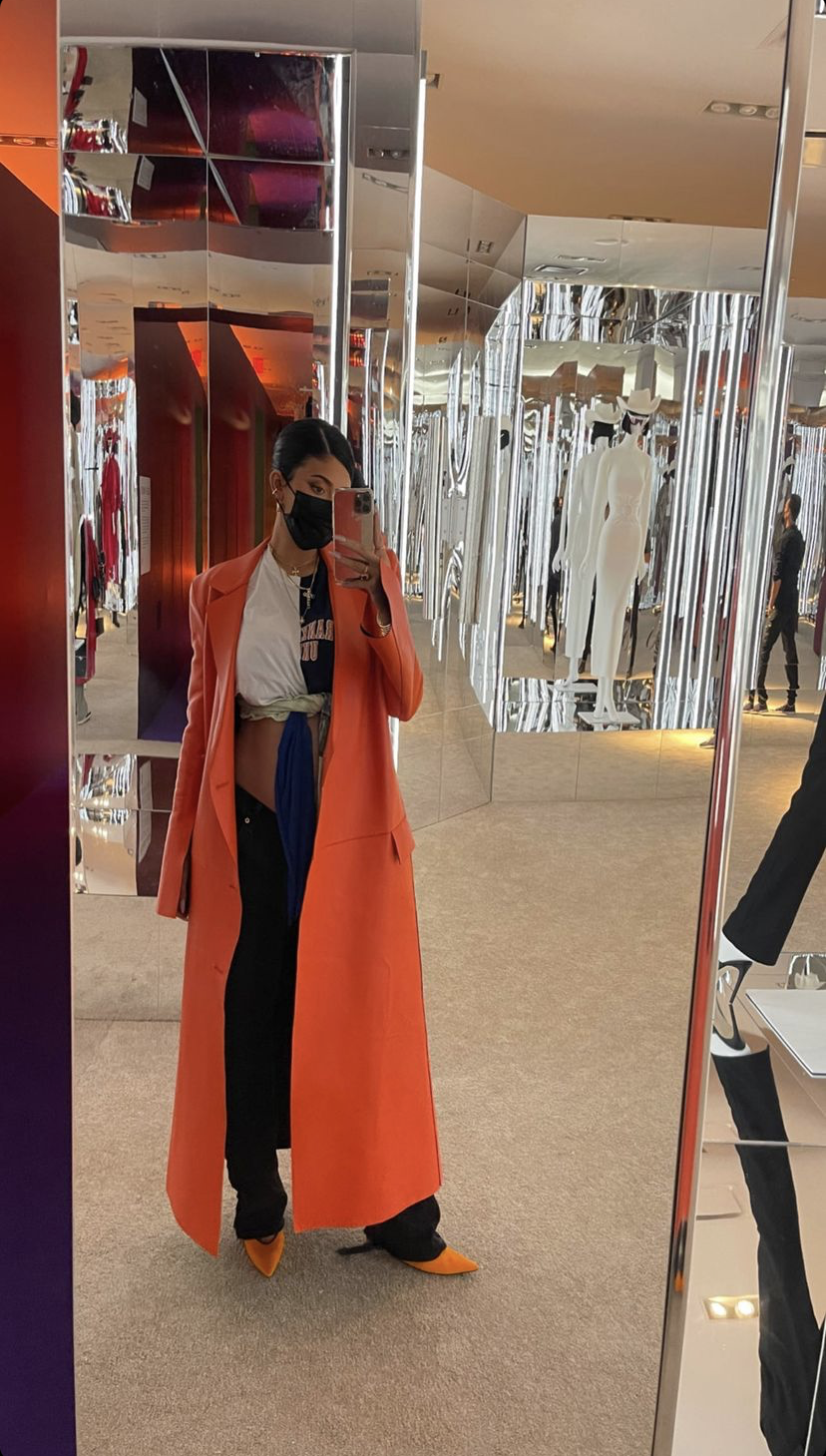 Perhaps taking cues from her sister Kim — whose public pregnancies have remained engrained in celebrity history — Kylie put her baby bump on full display in a crop top and low-rise jeans at an event on Thursday.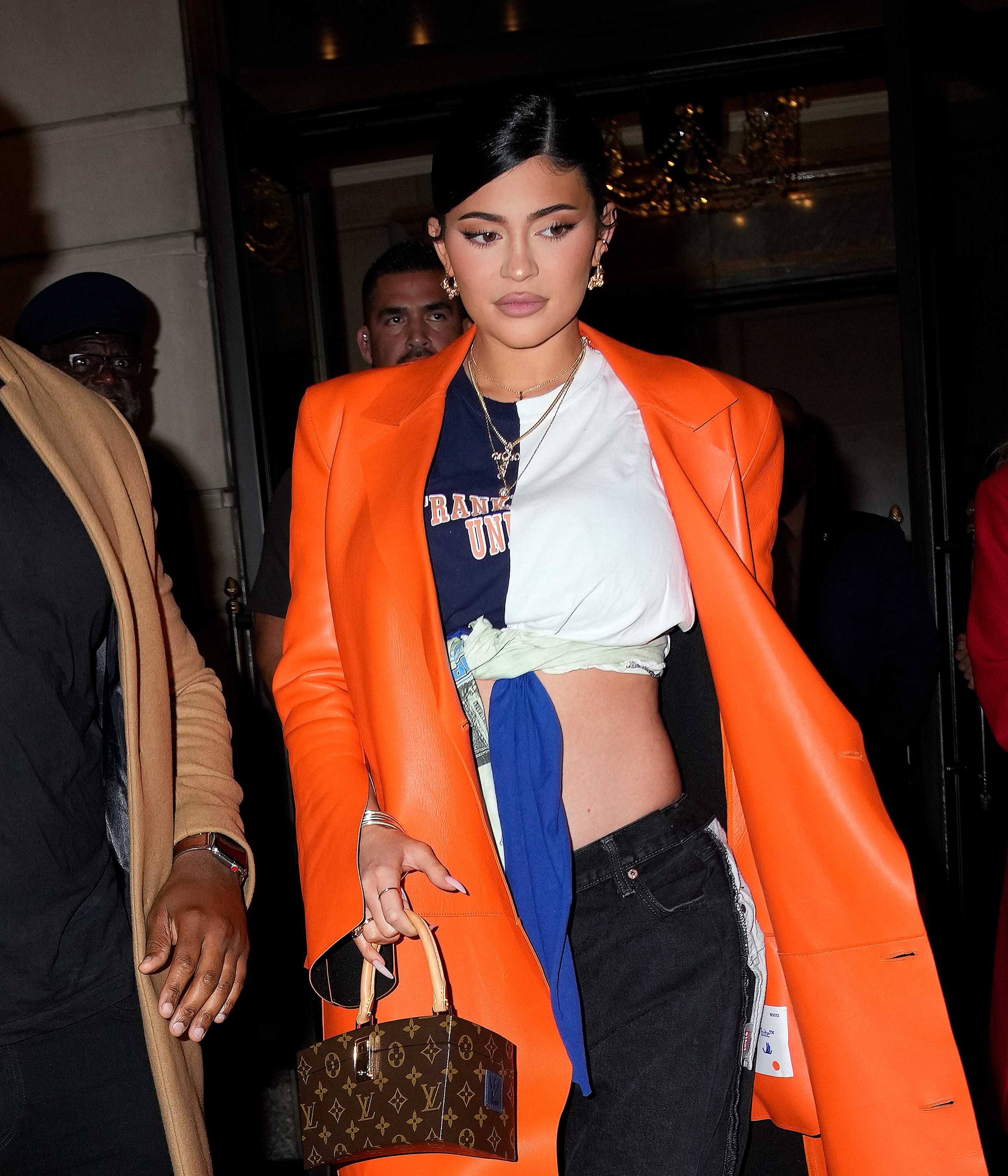 And this isn't the only occasion fans have noticed Kylie drawing some inspiration from her big sister. All eyes were on the bump once again as Kylie stepped out in a black lace catsuit that was strikingly reminiscent of a similar pregnancy number worn by Kim back in 2015.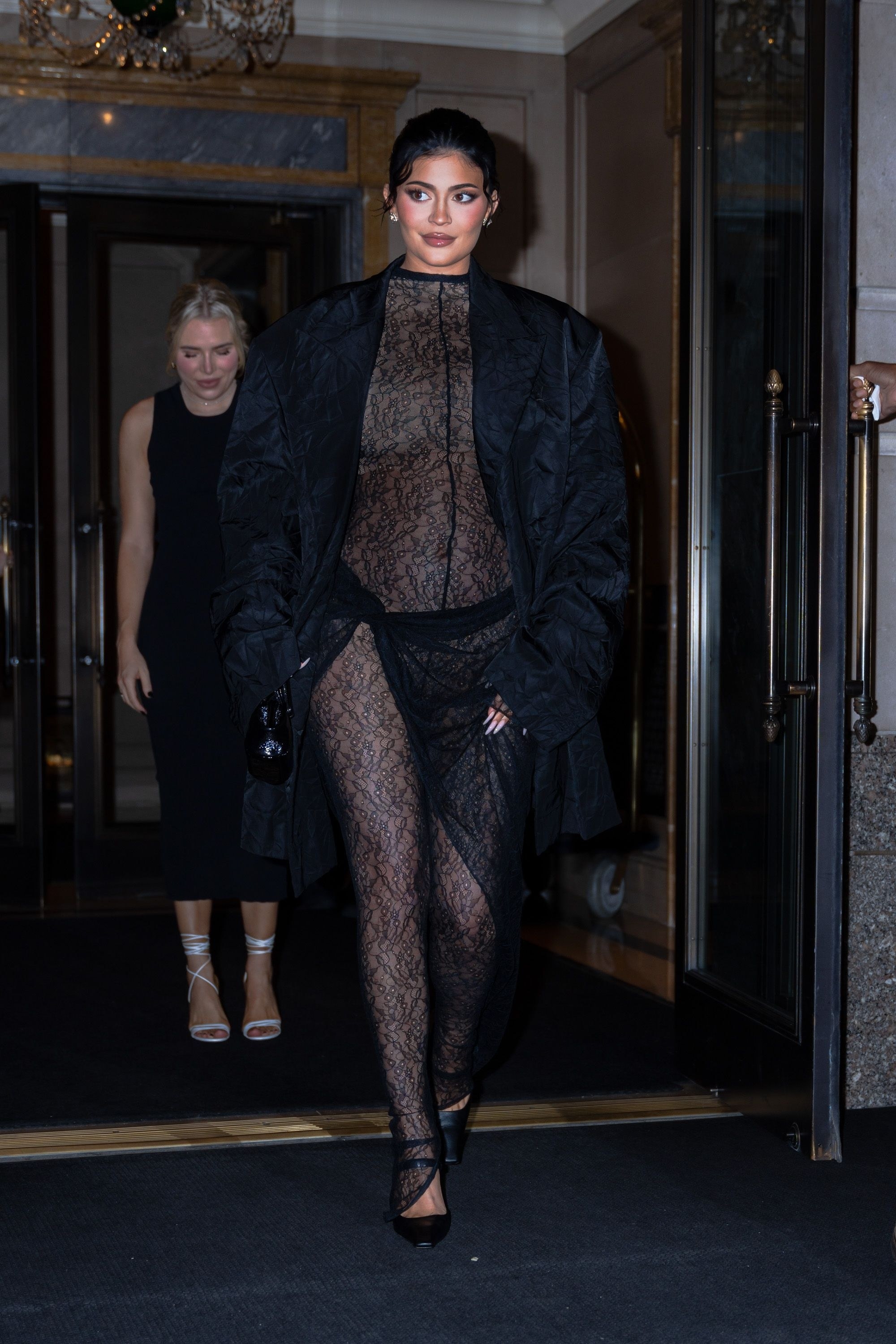 What's more, fans are speculating that Kylie's trip to NYC could mean that we are set to see her attend the Met Gala next Monday.
Funnily enough, Kim attended her first ever Met Gala — and gave us one of her most memorable looks — during her pregnancy with North. The Givenchy gown quickly became one of the most iconic talking points across both of her highly publicized pregnancies.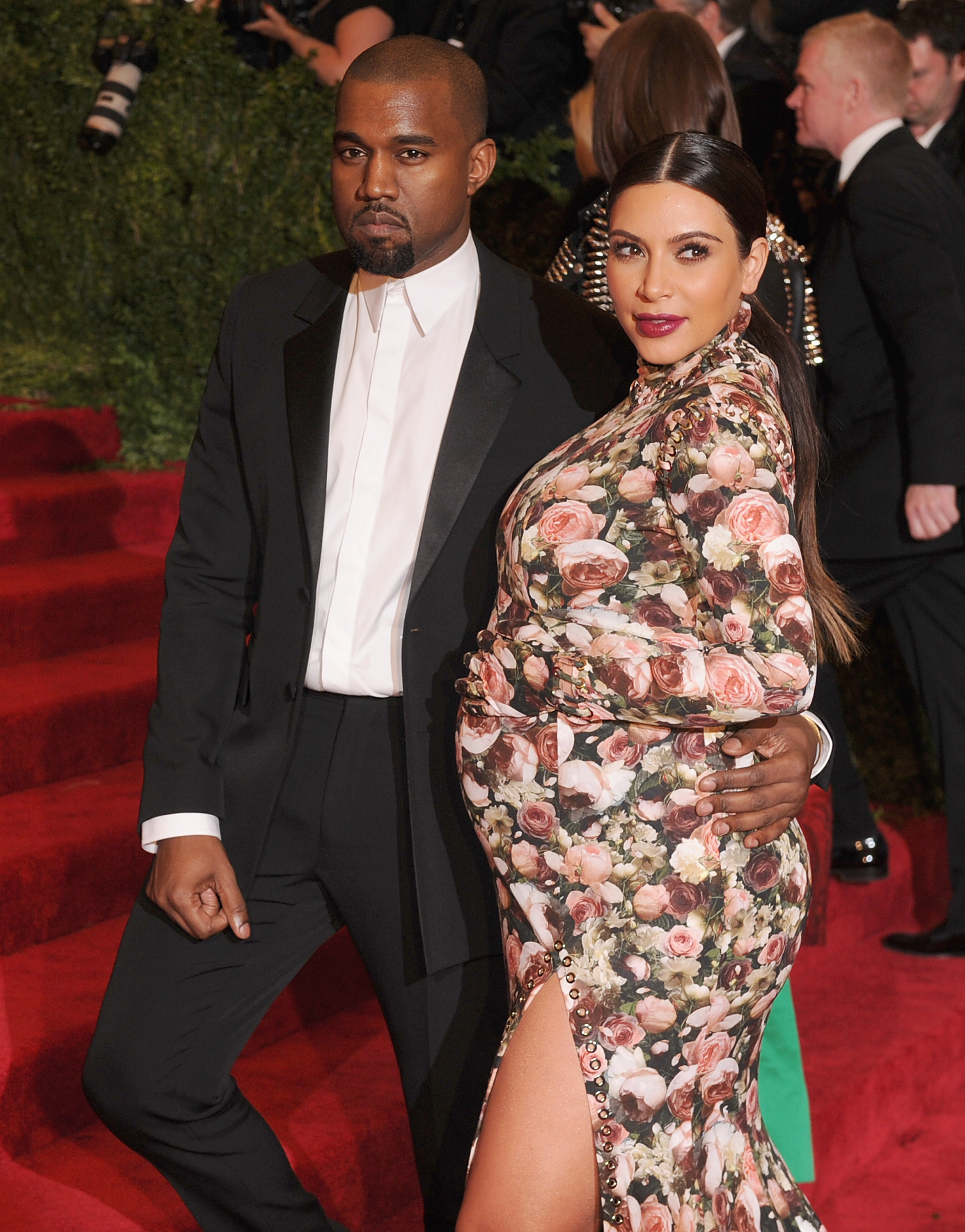 It therefore seems possible that Kylie will follow Kim's footsteps once more, pulling off a major pregnancy look on the biggest red carpet event of the year, in a full circle moment eight years on from her sister's first Met Gala appearance.
While it remains to be seen whether Kylie will make her return to the Met Gala on Monday, what we do know for sure is that she is diving headfirst into a new pregnancy era — one that looks and feels very different to her first.