Kourtney Kardashian and Travis Barker have sparked speculation that they may have got married during a recent trip to Vegas, after her hairstylist posted — and then edited — a very cryptic Instagram caption.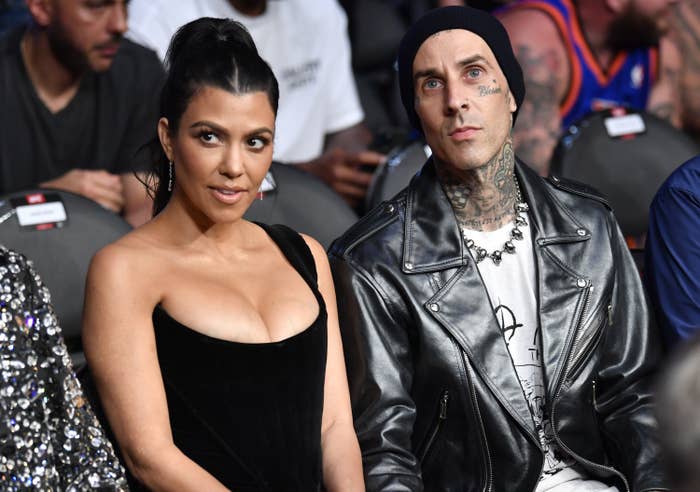 The longtime friends turned lovers were in Vegas over the weekend to attend a UFC match, where they continued their tradition of intense PDA by sharing a series of cute Instagram photos together.
But it was a post from Kourtney's hairstylist, Glen Oropeza, that attracted the most attention.
He posted a carousel of images of the couple alongside the caption, "...NOWWW I understand why people tie the knot in Vegas. There's nothing like love AND a good time." And the caption was followed by a string of super suggestive emojis, including a literal chapel.
Of course, the cryptic post drew instant speculation from fans questioning whether or not the pair had tied the knot.
"Did you just break major news? Lol," one user wrote in the comments.

"Stop messing with us," responded another.

But things became even more interesting when Glen went on to edit the caption. Initially, the caption featured a ring emoji, which he quickly swapped out for a black heart — presumably in an attempt to detract attention from the increasingly viral post.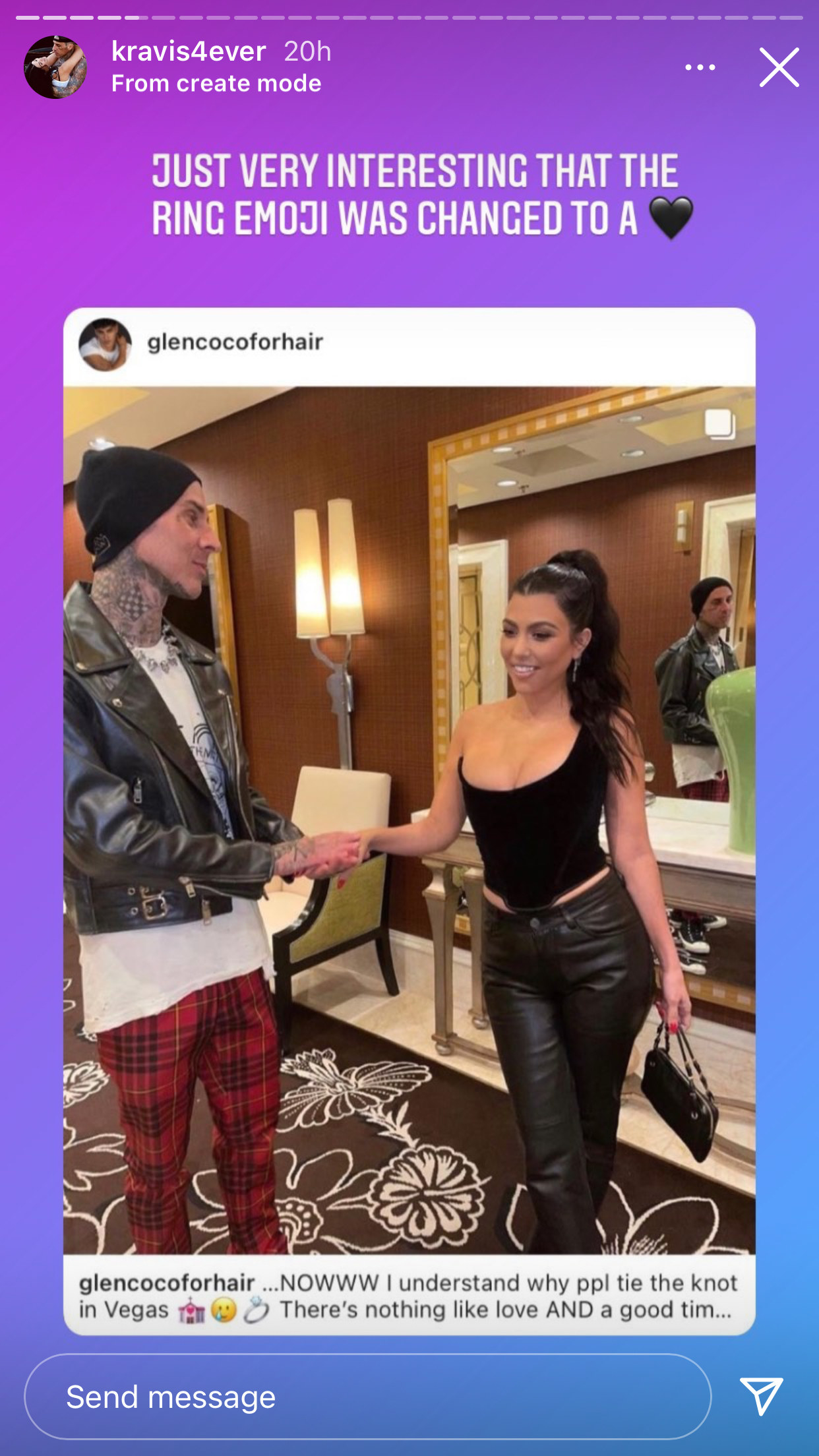 And, shortly after Glen's post came one from Travis's daughter, Alabama, which did little to quiet the rumors.
On her Instagram story, she shared a shot of the couple looking absolutely over the moon, alongside the caption, "So happy for you guys."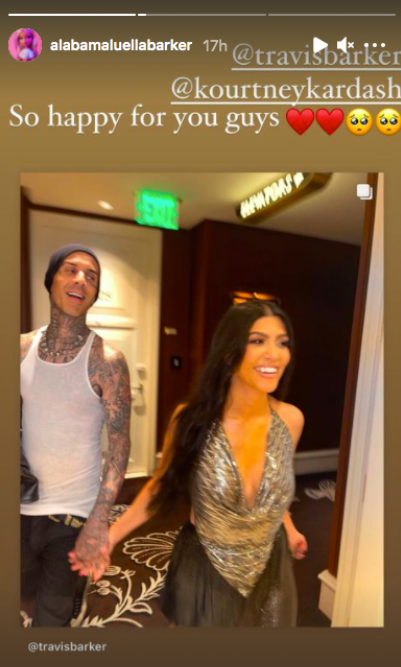 And the post left people desperate for answers, not least because this isn't the first time that the pair — along with their close family and friends — have heavily hinted at marriage.
Back in April, just two months after Kourtney and Travis went official with their relationship, close family friend Tracy Romulus asked, "Can we start wedding planning yet?" in the comments of one of the couple's PDA-packed vacation snaps.

And, just a month later, Kourtney gushed that she'd love Travis "forever" in an exchange on Instagram.

The new wedding rumors come just a day after several sources told E! that the couple are "in it for the long haul."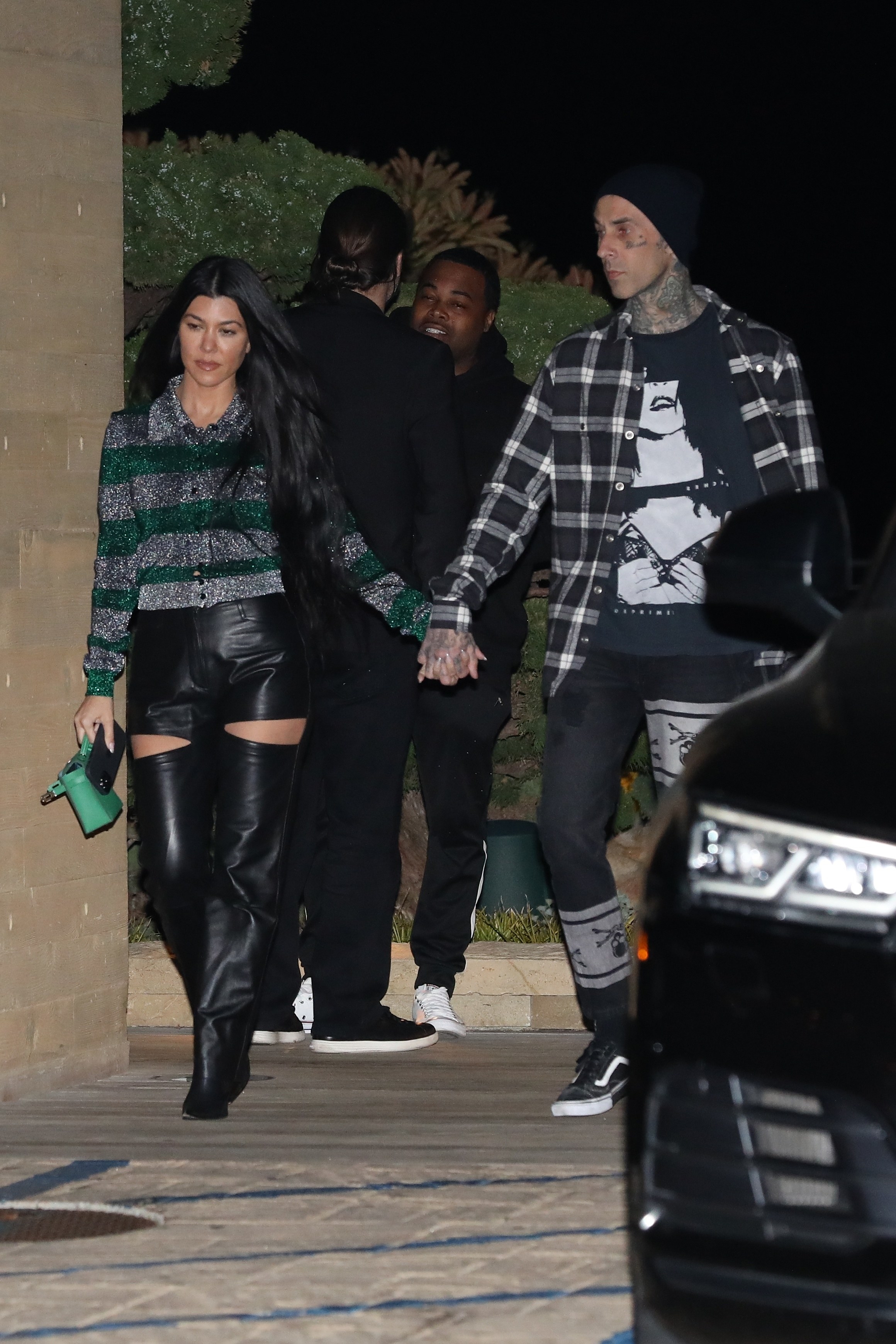 "The pair isn't shy about talking about their future plans of being together," a source told E! Online.
"Kourtney is the happiest. Travis adores her and treats her so well. It's very different than her other relationships and all positive," the source added.
The couple are clearly very serious, with both Kourtney and Travis appearing to be bonding with their respective kids and families.
Just last week, Travis celebrated Kourtney's daughter Penelope's ninth birthday by gifting her a personalized drum set.
The 45-year-old rockstar shared a snap on his Instagram story of Penelope at her new drum set, with the caption, "Happy birthday Penelope!"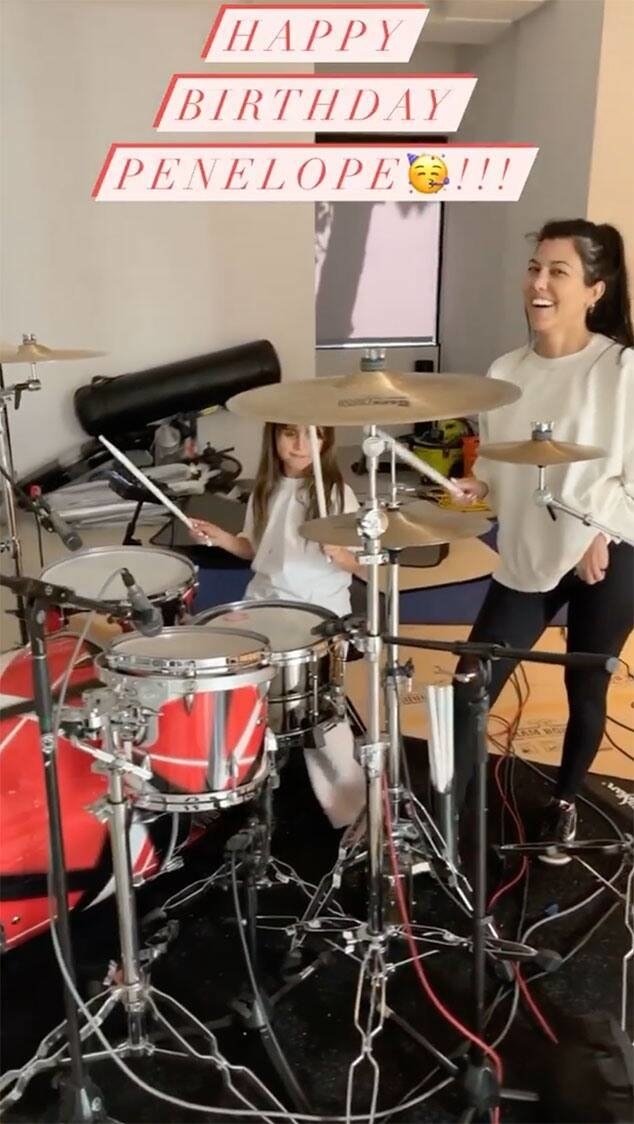 Similarly, Kourtney has been doing her own bonding with Travis's 15-year-old daughter Alabama, and his 22-year-old stepdaughter Atiana.
Kourtney shared on Instagram several shots of her, Atiana, and Alabama enjoying some family bonding time in the snow back in April.