Kim Kardashian has sparked backlash after saying she was "too scared to leave the house" following quarantine, citing "high anxiety on another level," despite choosing to travel and break COVID-19 guidelines throughout the pandemic.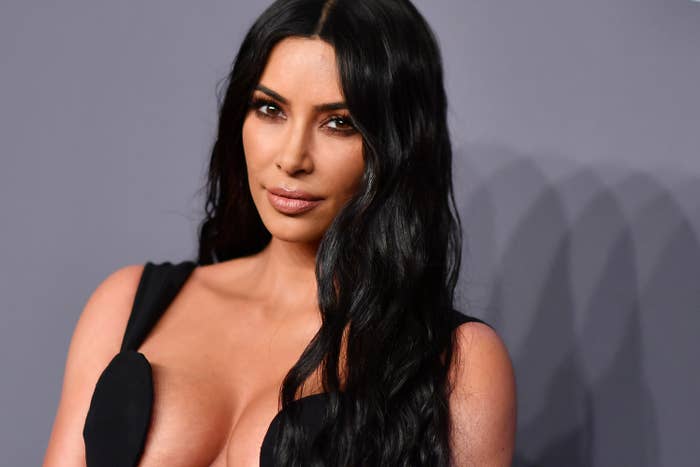 In a bonus clip from Keeping Up With the Kardashians that was released this week but shot last summer, Kim could be seen telling Khloé that she'd recently left her house for the "first time since quarantine" to go for dinner at Nobu with Kanye West.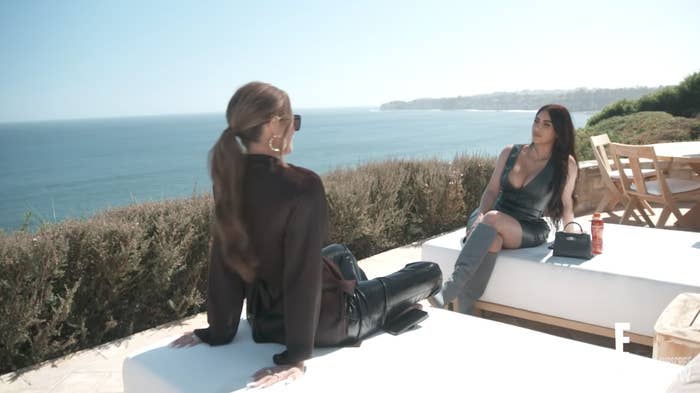 "I have not left my house since quarantine," she said. "I was so freaked out. People were trying to come up to Kanye and talk to him, and come up to me and ask for photos, and I was like, 'Absolutely not, get away, this is my first time out. I'm not comfortable with you coming a step closer.'"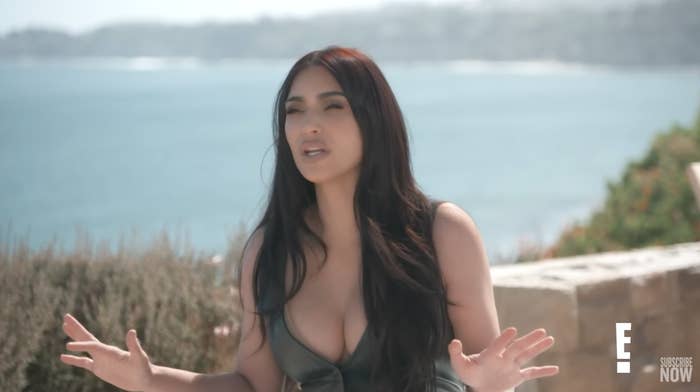 "People were asking for a selfie and I was like, 'No, no, no, unless you have a selfie stick and do it 6 feet away,'" she continued. "It was, like, high anxiety on another level."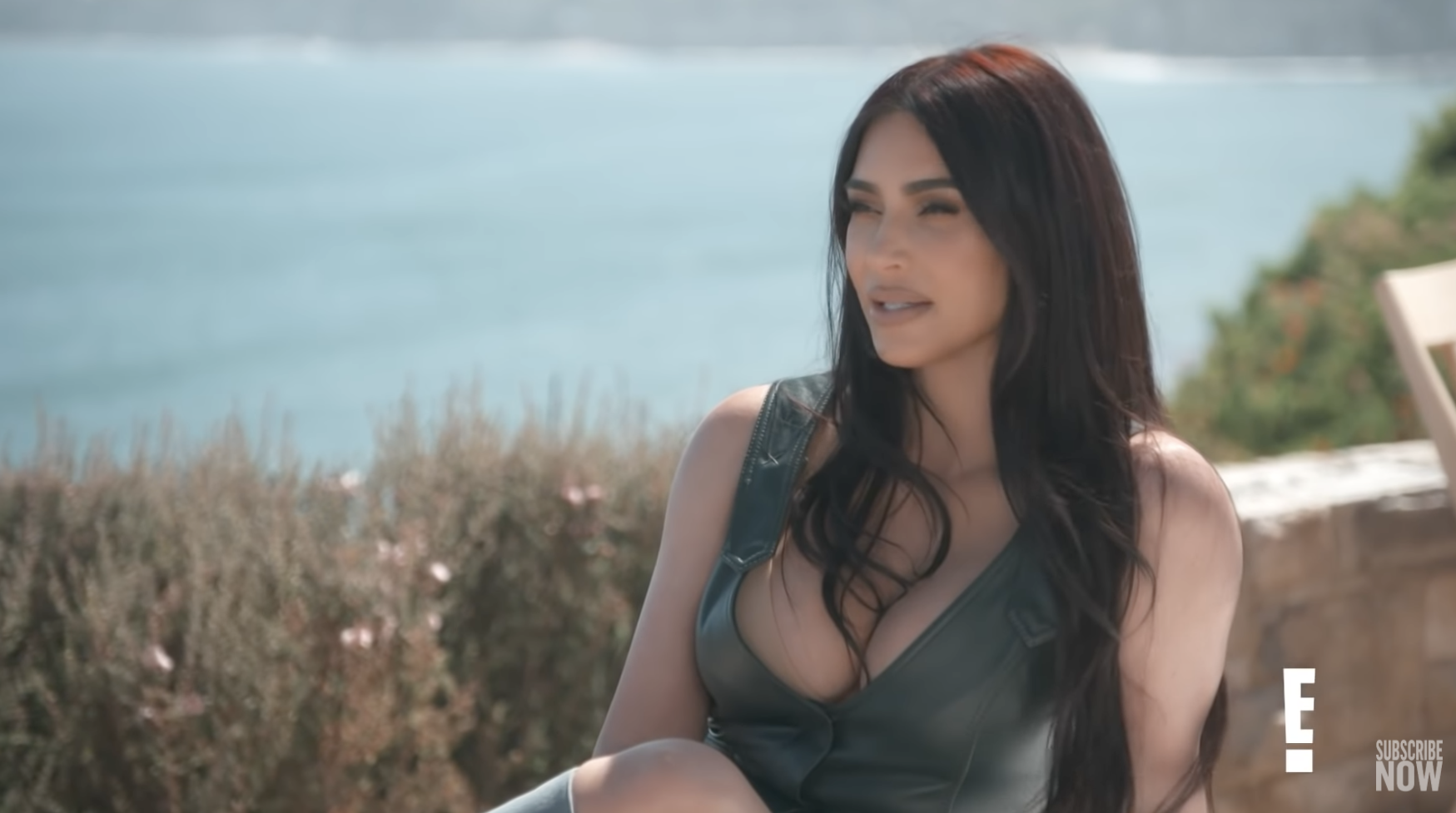 Kim went on to claim that she experienced "agoraphobia" after her 2016 Paris robbery and now feels like "such a freak" who "never wants to leave her home all over again."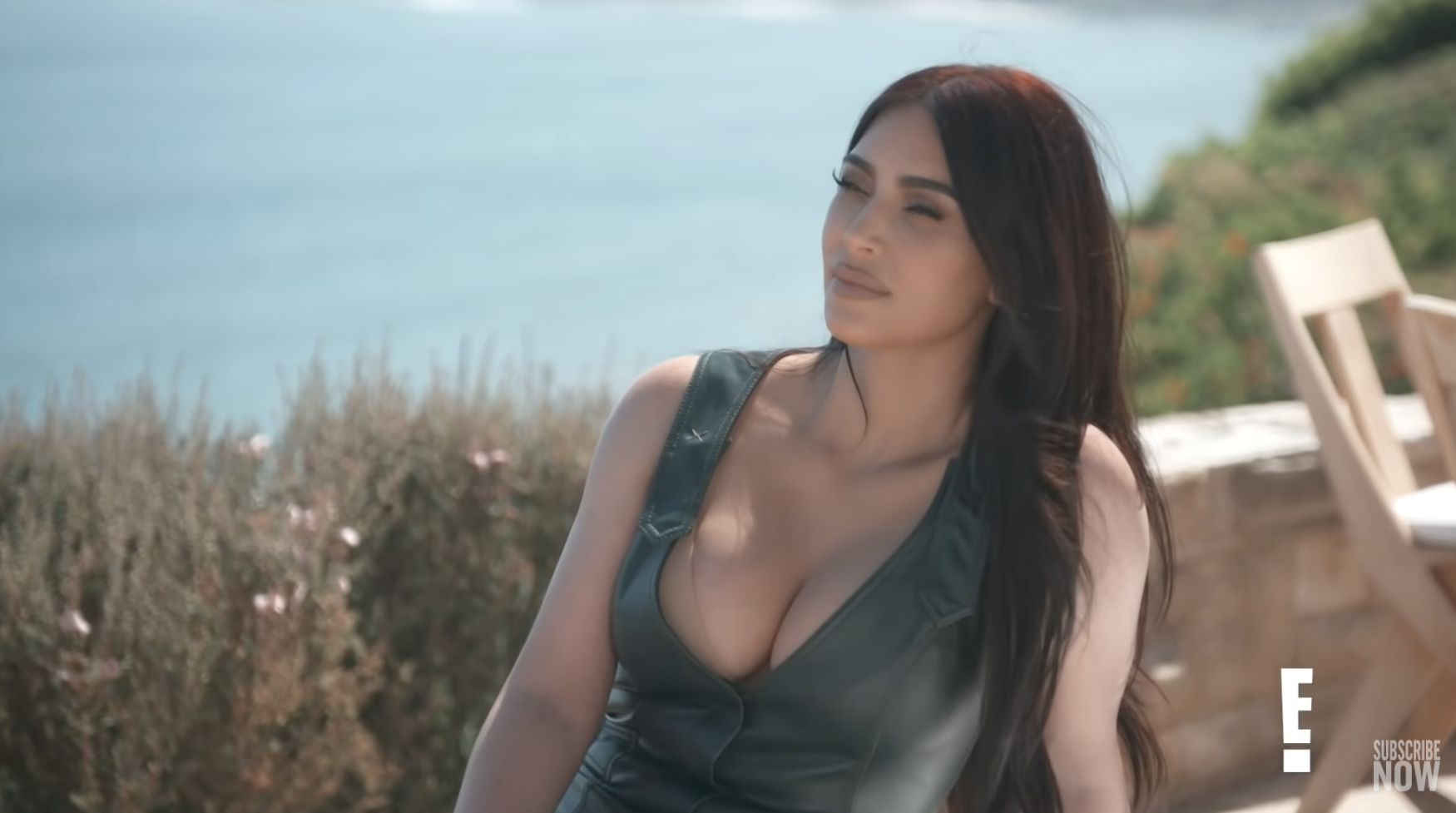 Khloé comforted her sister in the clip, telling her, "I'm the biggest supporter of you not leaving your house."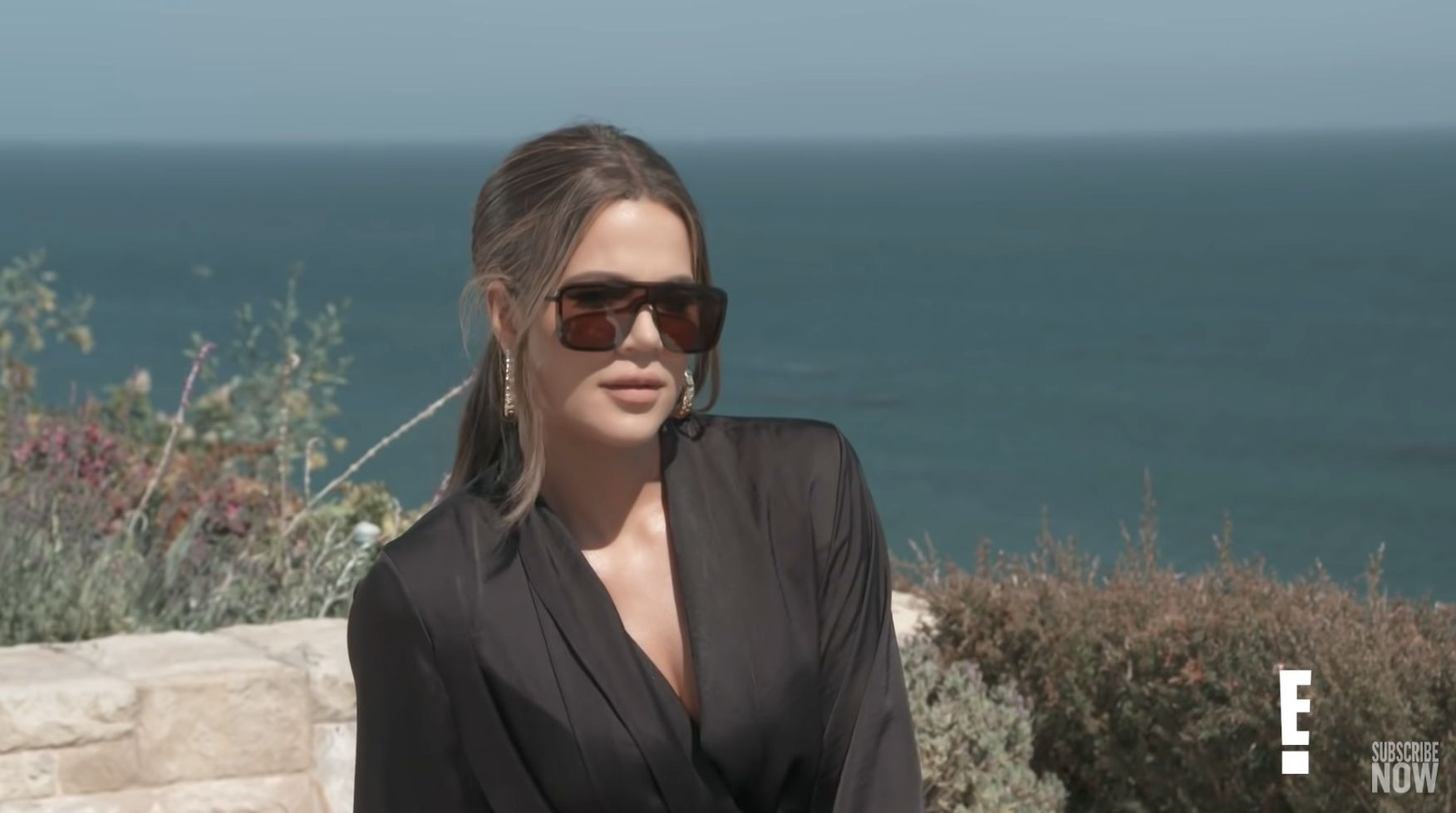 "We don't know what else is coming. Everything is so scary," Khloé added. "And if you don't want to, I don't think you don't have to. Just because things are opening up doesn't mean it's safe."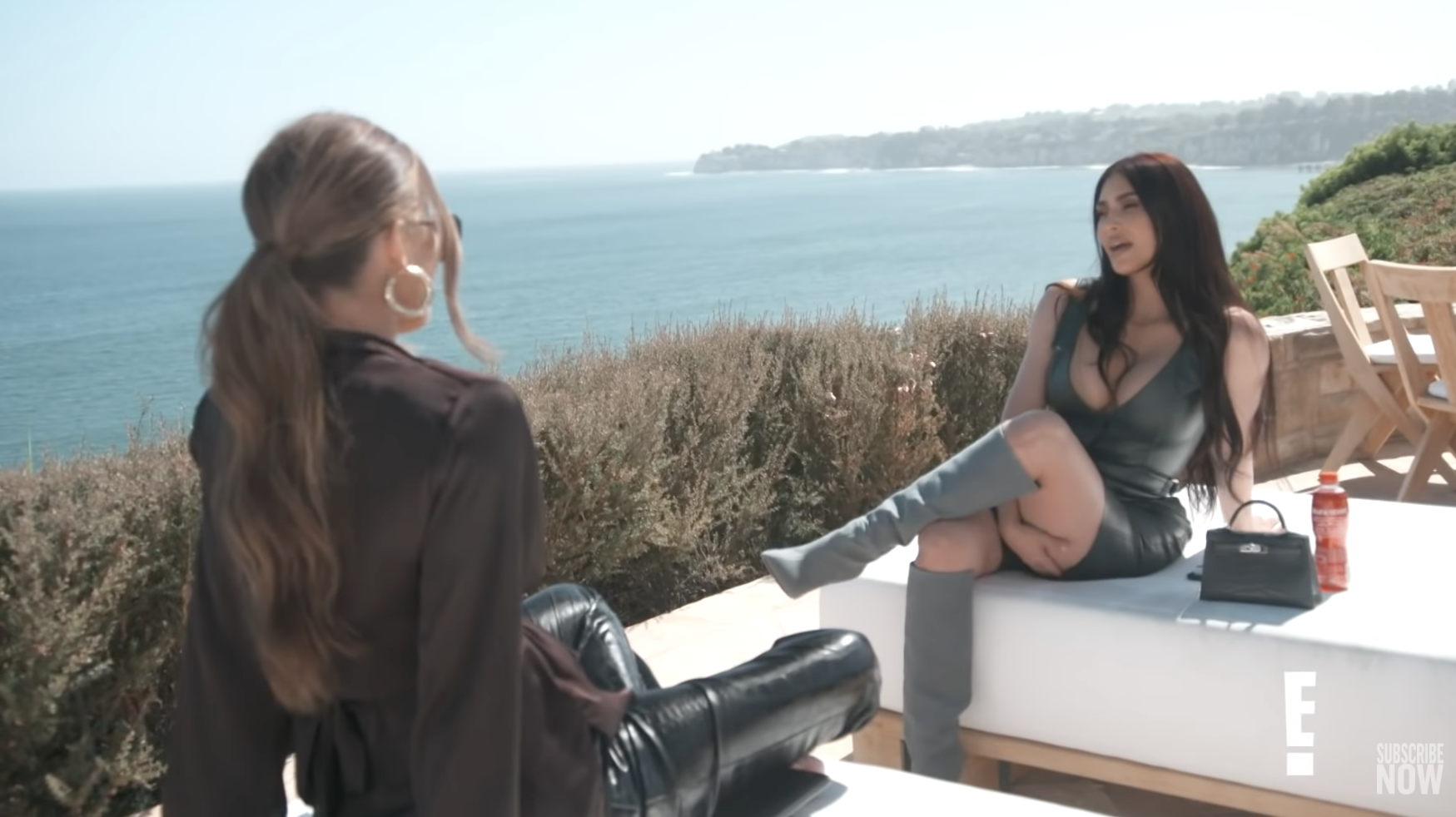 The conversation between the sisters has triggered backlash amongst fans, who were quick to point out that celebrities and highly privileged people like Kim and her family had a very different quarantine experience to that of the average person.
"The Kardashian quarantine is not like the rest of the world's quarantine," wrote one user under the clip on YouTube. "They travel in their private jet to a private island."

"I would have so much anxiety living in a mansion during quarantine," one user commented.

Another echoed this perspective, adding, "lol anxiety in your big freaking mansion."

Not only that, but fans also pointed out that Kim's comments seemed contradictory given her highly criticized birthday trip in October last year.
"She didn't have anxiety taking a birthday trip with 5000 people though," one user commented under the clip on YouTube.

"You never stopped traveling or partying," wrote someone else. "What anxiety????? Rich people problems!"

"They literally traveled all of quarantine," added another.

One user joked about Kim's activities, writing, "girl you weren't even in quarantine."

Kim was accused of being "tone-deaf" and "ignorant" after she, and 40-plus of her friends and family members, flew out to a private island to celebrate her 40th birthday despite the ongoing pandemic last year.
And this wasn't the only time the Kardashians have been accused of flouting COVID-19 guidelines either.
Shortly after Kim's birthday trip, the family were the center of controversy once again after they gathered to celebrate Thanksgiving, ignoring multiple COVID-19 restrictions issued by the state of California in the process.
The family also appeared to breach travel restrictions to make trips to Wyoming, Lake Tahoe, and Turks and Caicos last year, as well as throwing multiple birthday parties, with Kendall's 25th drawing significant criticism.
On the night of the party, Kendall had attempted to issue a social media ban, presumably to keep the event under wraps and lessen the likelihood of public outrage.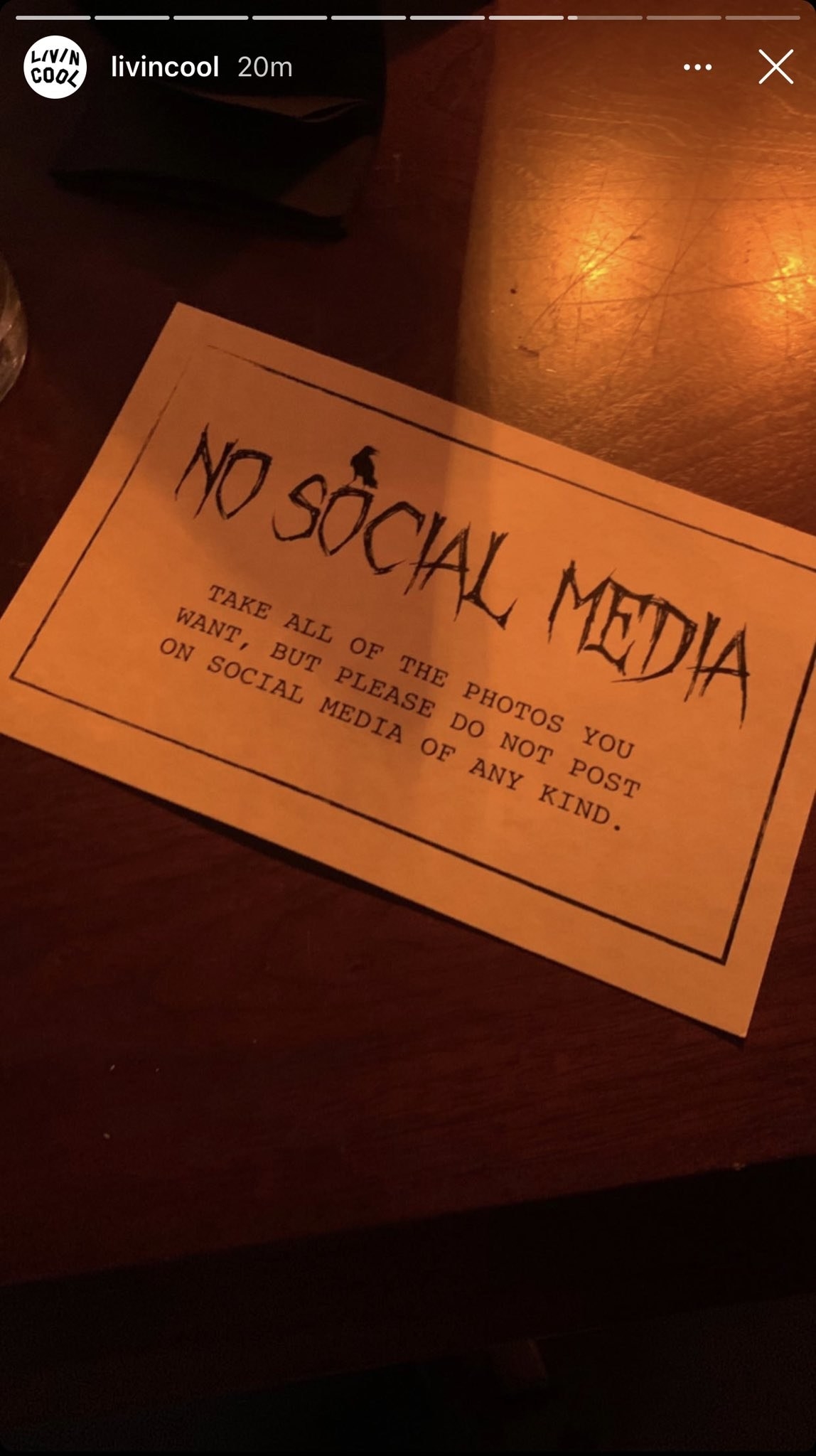 Inevitably, few guests followed the "no social media" rule, and the night ended up plastered across Instagram stories, resulting in a lot of backlash given the complete disregard for COVID-19 regulations.
What's more, Kim appears to have been breaching guidelines from the very offset of the pandemic — even during the early "quarantine" phase she referenced in the clip.
A Season 19 episode of KUWTK filmed during quarantine shows Kim, and son Saint, going to visit Kris Jenner inside her home despite social distancing rules.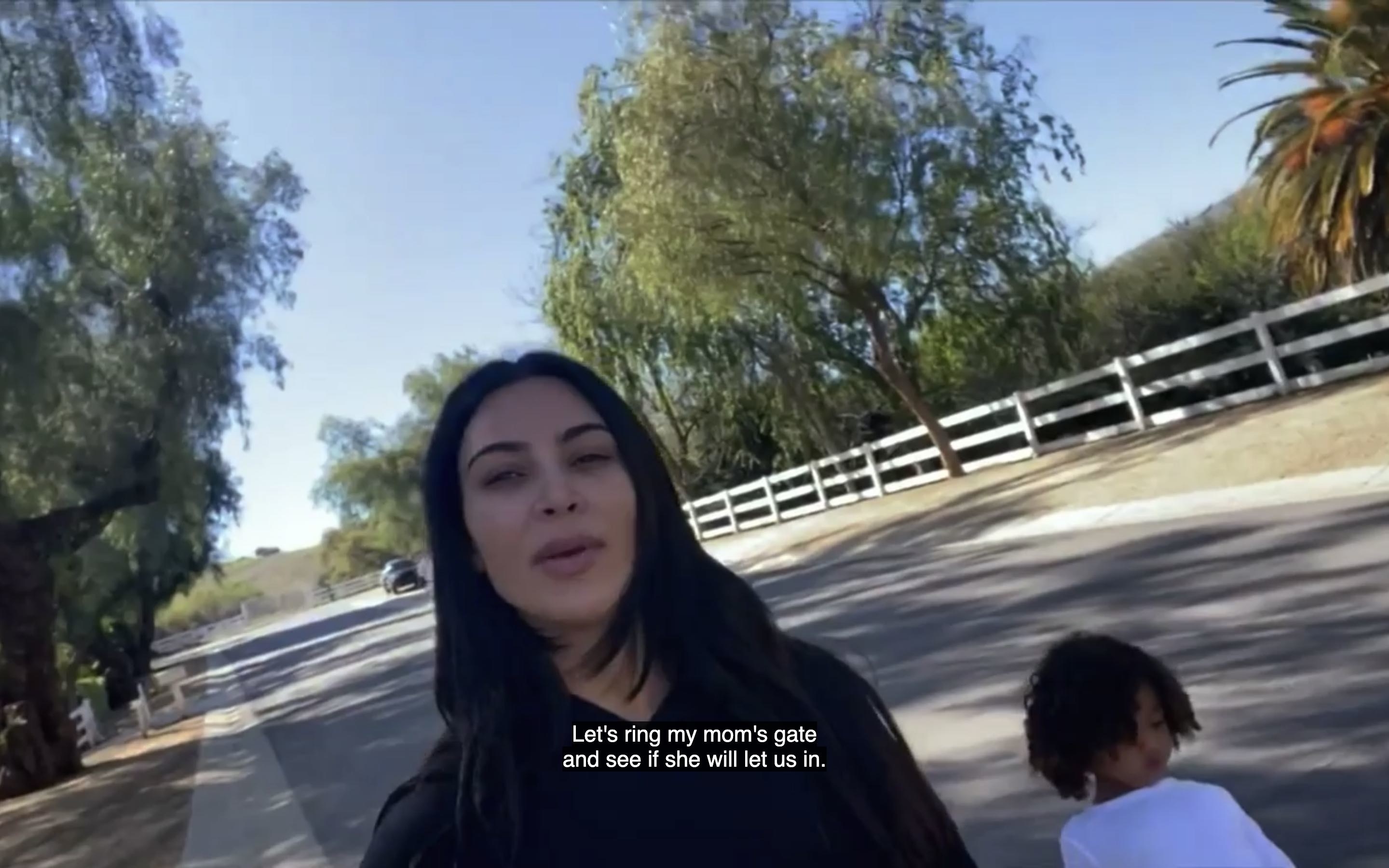 This scene was self-shot by Kim in March 2020 after production shut down on KUWTK because of the pandemic.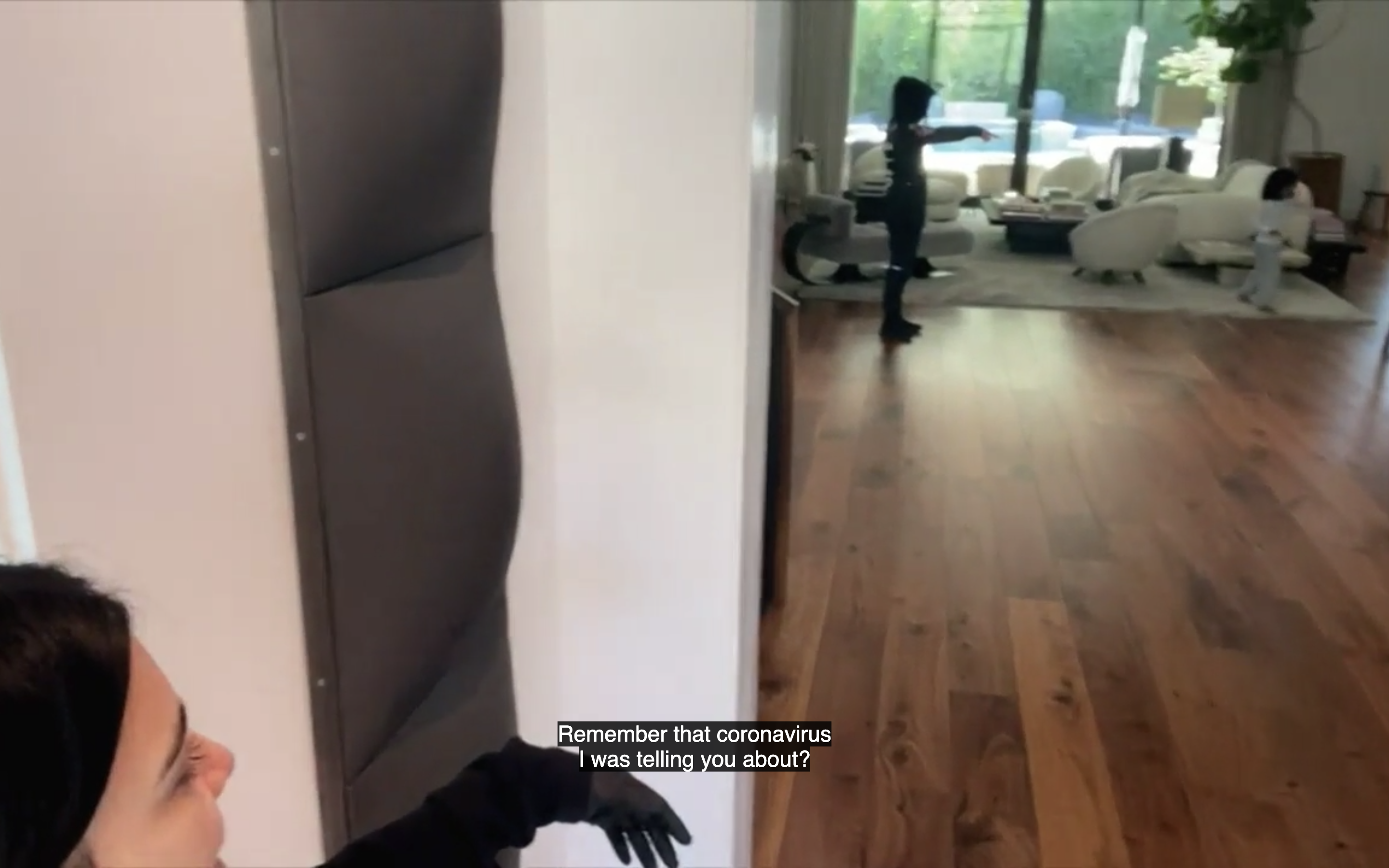 California was under a full lockdown at that time, which prohibited residents from "gathering with any number of people who were not members of their own household."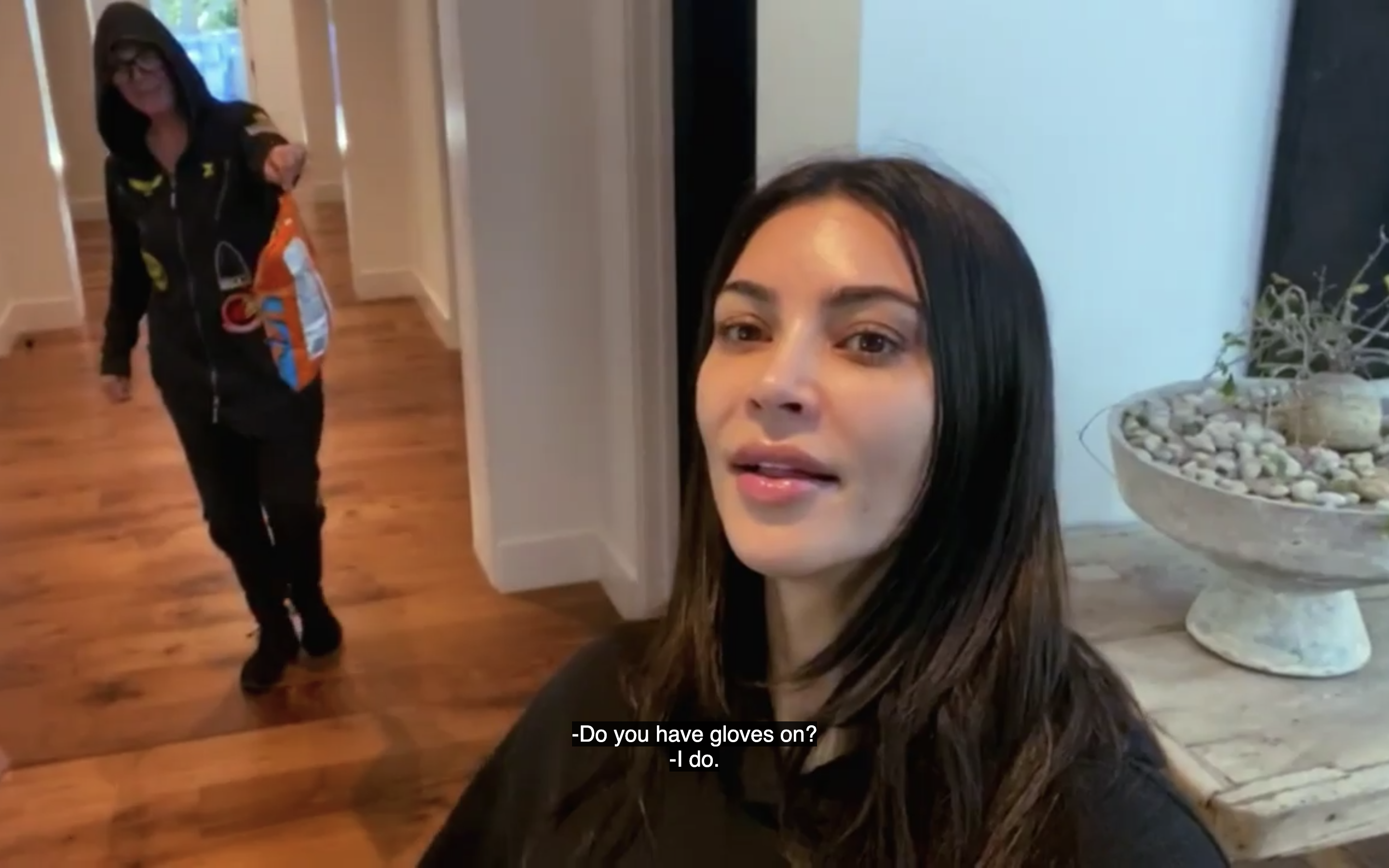 In the episode, Kim and Saint can be seen entering Kris's home, enjoying an extended carefree conversation, and exchanging snacks.