If you've managed to keep up with the messiness of the Kimye divorce saga, you'll know that Kim Kardashian and Kanye West's four children have been at the center of their split.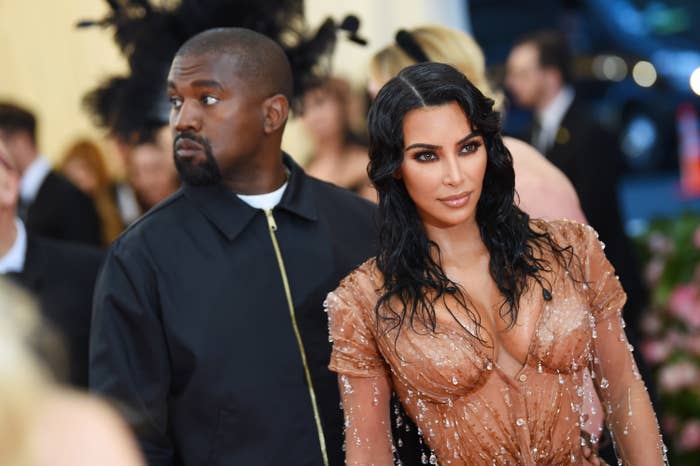 From parenting disputes back when they were still together all the way to the fierce contention that has defined the aftermath of their public divorce, we all know that Kim and Kanye haven't always seen eye to eye when it comes to raising their kids.
However, it seems as if the exes are a united front in making sure that North, 8; Saint, 6; Chicago, 4; and Psalm, 2, are happy, no matter what else might be happening behind the scenes.
In a brand-new interview with Robin Roberts on Good Morning America that aired on Wednesday, Kim opened up about the tough conversations she's been having with the kids about her and Kanye's split, explaining that when it comes to family, honesty is the best policy.
As I'm sure you'll be aware, the former couple hit a rough patch in their divorce proceedings at the start of the year when Kanye was accused of publicly harassing Kim and her new boyfriend, Pete Davidson, after Ye shared a string of concerning statements throughout February and March.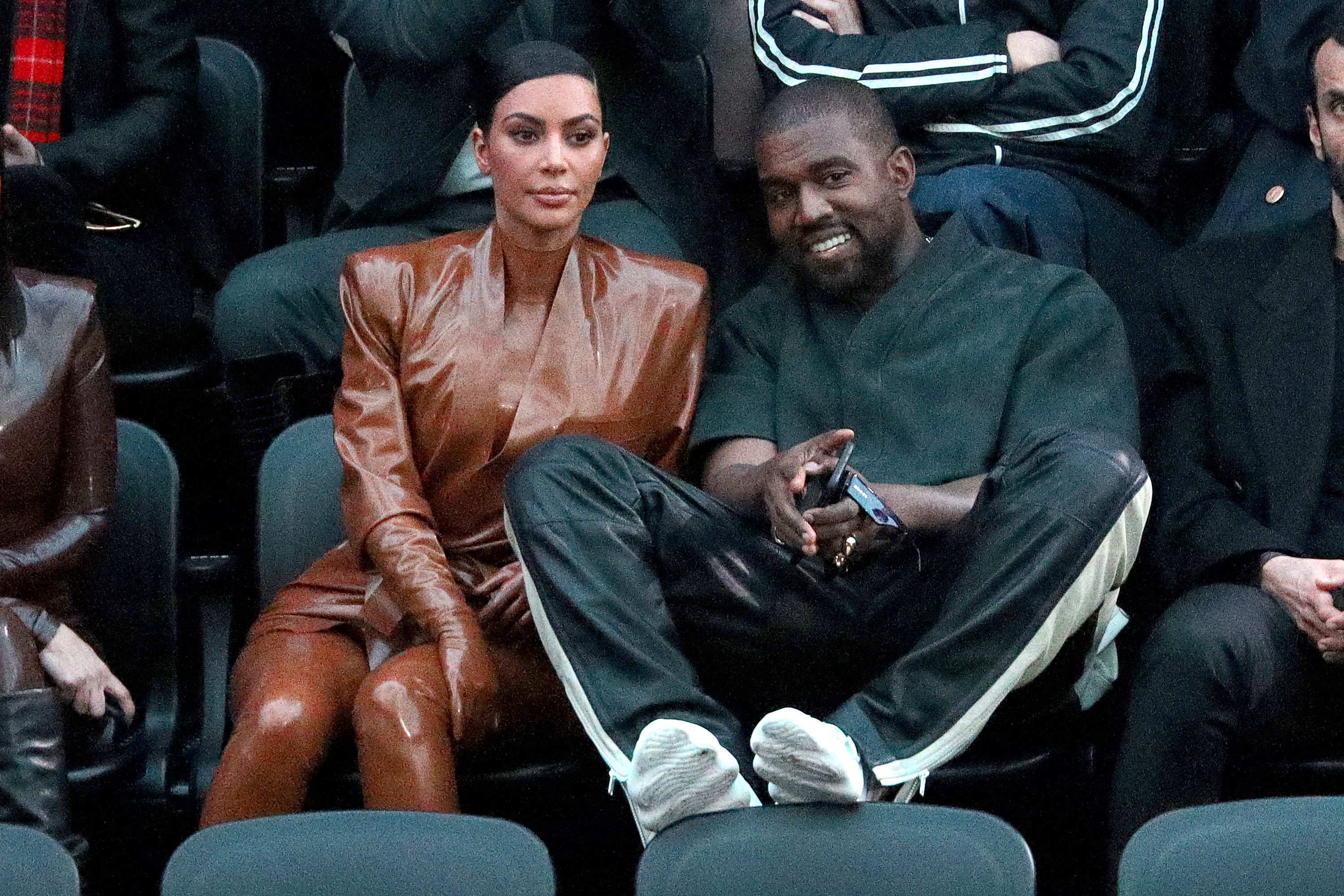 Lifting the lid on how she really felt about her ex's actions, Kim revealed that while she's historically praised the rapper for his outspoken personality, it was difficult for her and her family to witness his worrying behavior.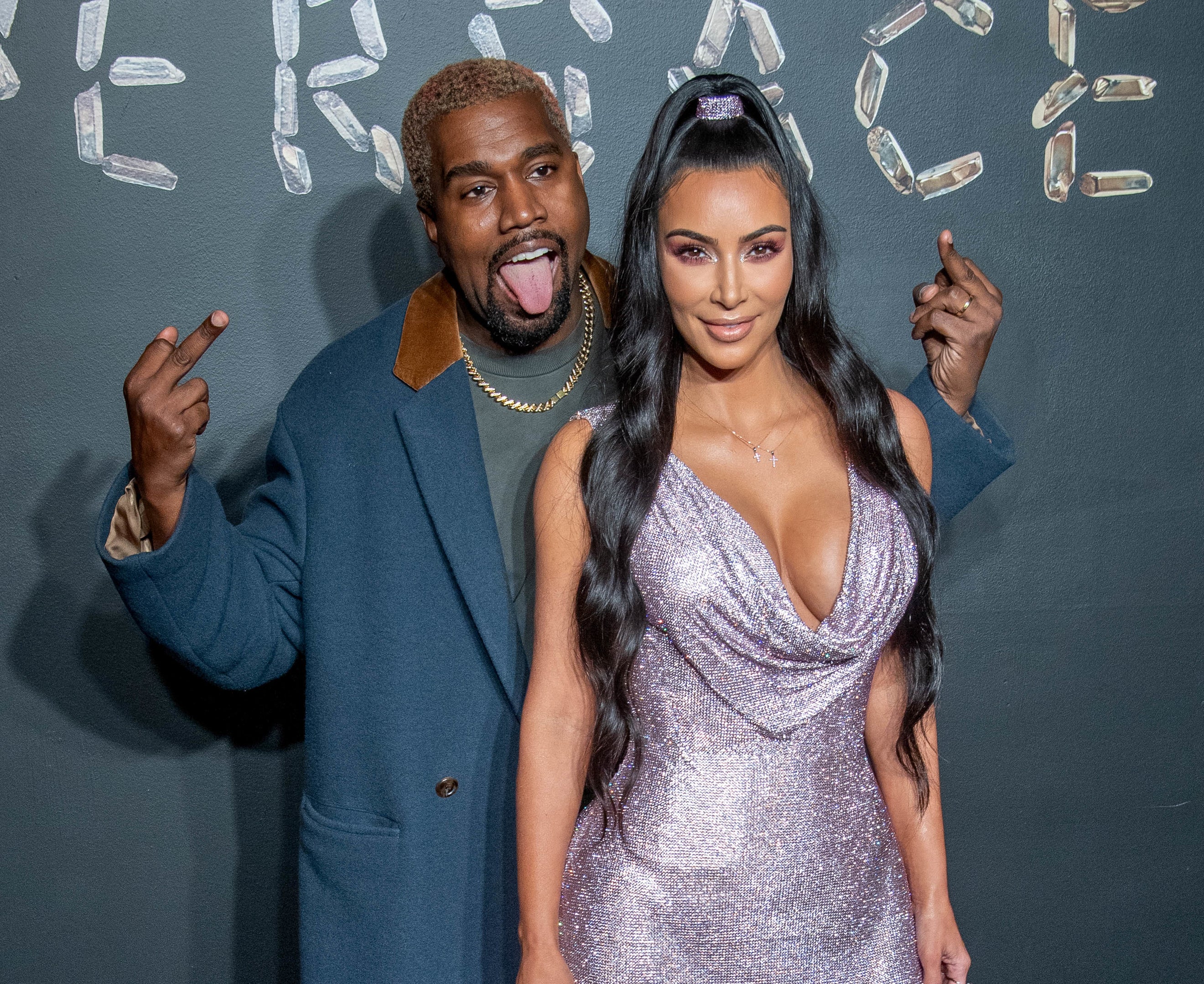 "I hate that it had to play out like that," she said after being shown a slideshow with a selection of Ye's posts from the past few weeks, including clips from a recent music video where he is depicted in claymation kidnapping and killing Pete.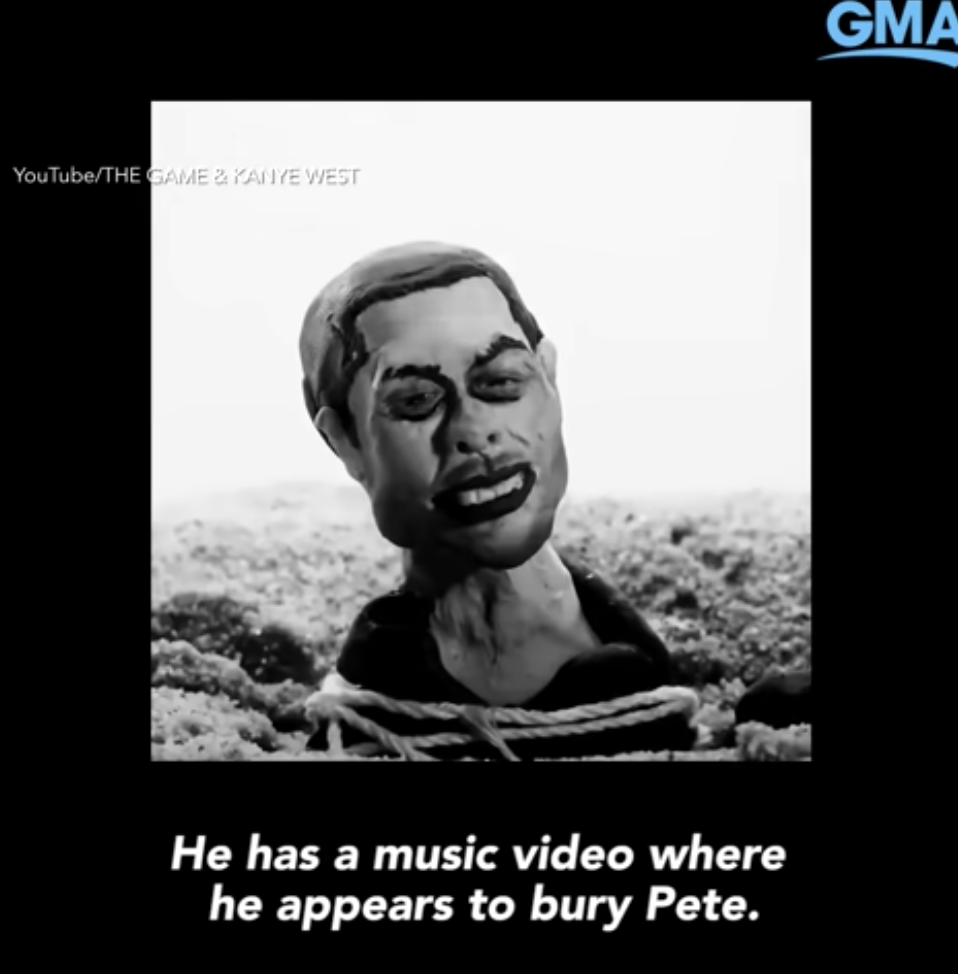 "You want to take the high road and sometimes it's hard," she went on. "I've always been a champion of him speaking his truth."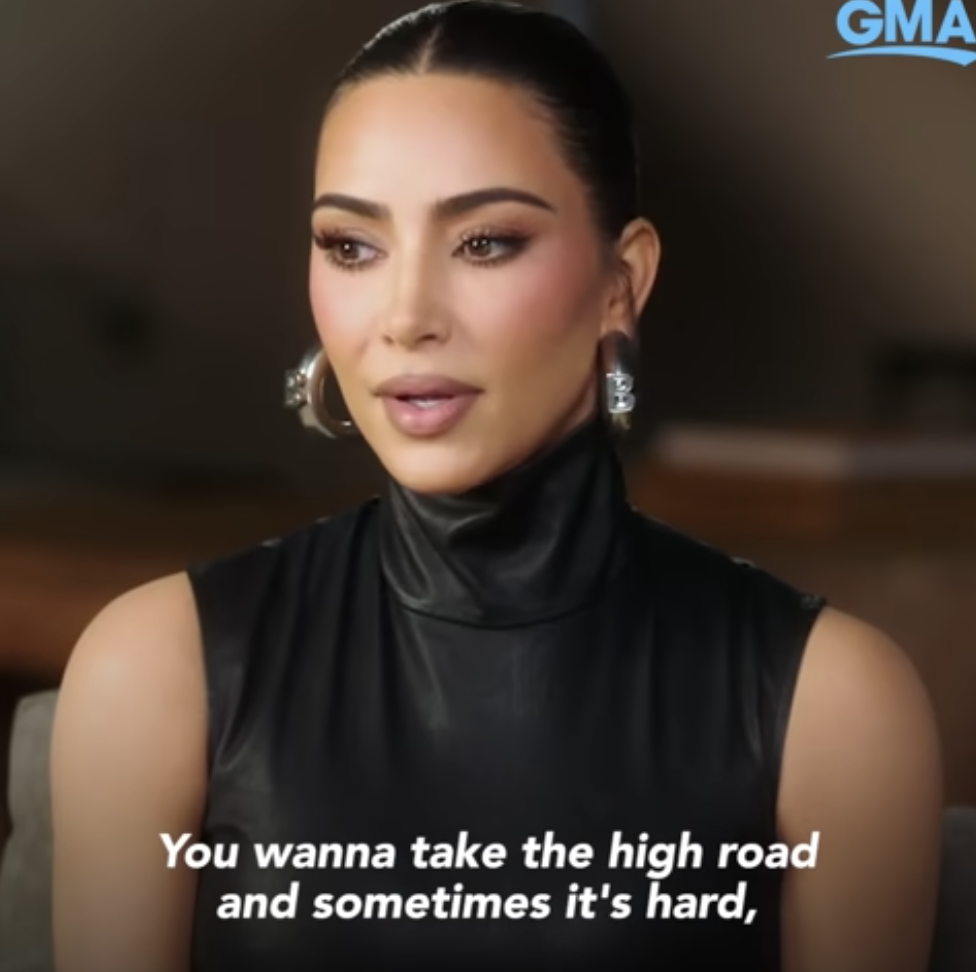 Going on to shed some new light on how she's been navigating her strained relationship with Kanye behind closed doors, Kim revealed that their eldest children, North and Saint, are fully aware of "what's going on" with their parents' split.
"I'm really open and honest with them," the Skims founder said. "The younger ones don't understand as much, but as far as with my two older ones, they know what's going on."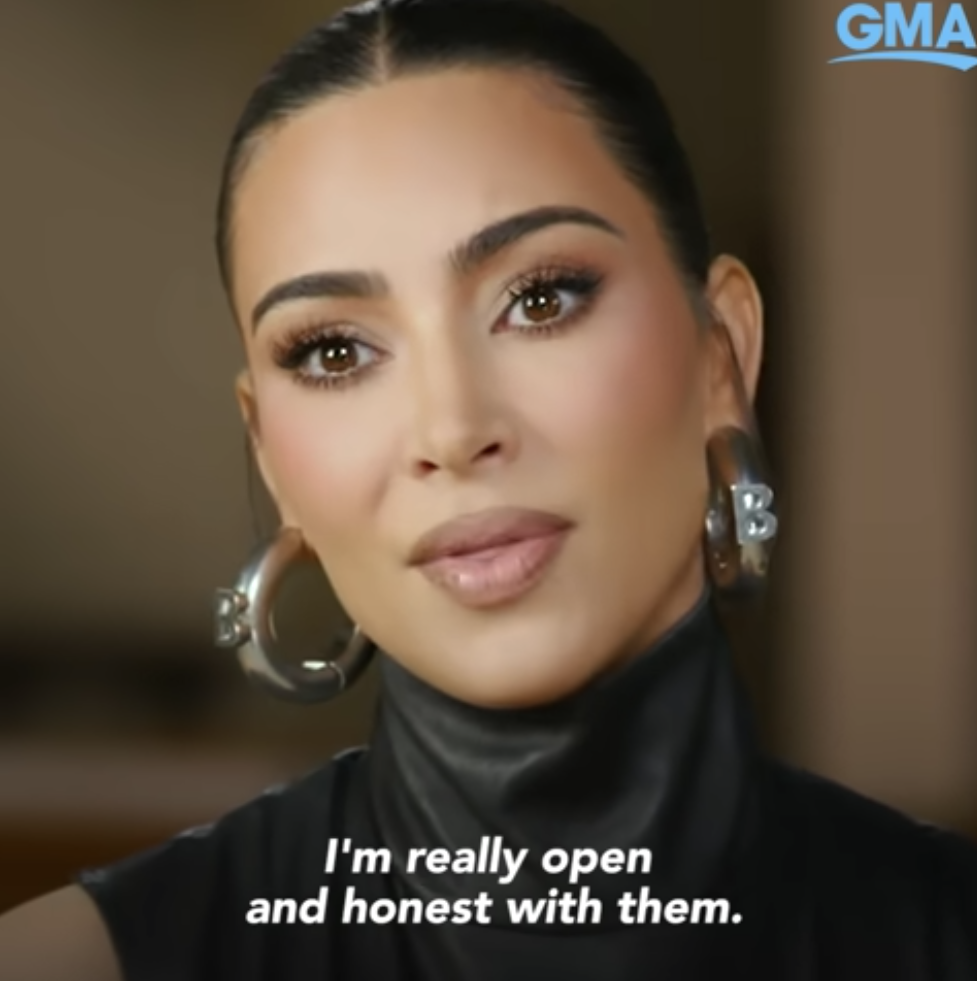 She added: "You have to just be there for them. No matter what, even in this crazy life that we live, you just have to have a really open dialogue with your children."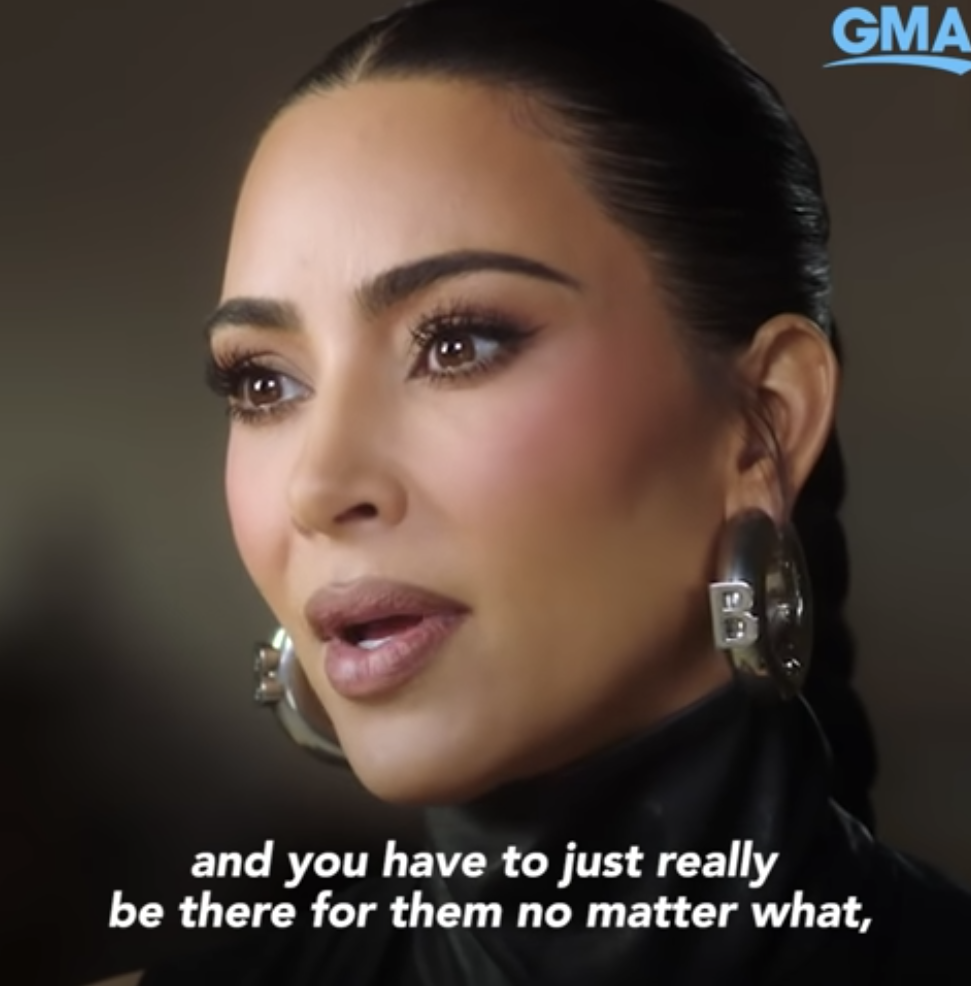 And just as she's said before, Kim went on to clarify that what matters most to her is that all of her kids maintain a great relationship with their dad.
"At the end of the day, I just want my kids to be happy and healthy and think the world of their dad," she said. "And they do."
What's more — in what may come as a surprise to some — Kim went on to say that, despite everything that has unfolded in recent months, she and Kanye still speak to one another on a daily basis.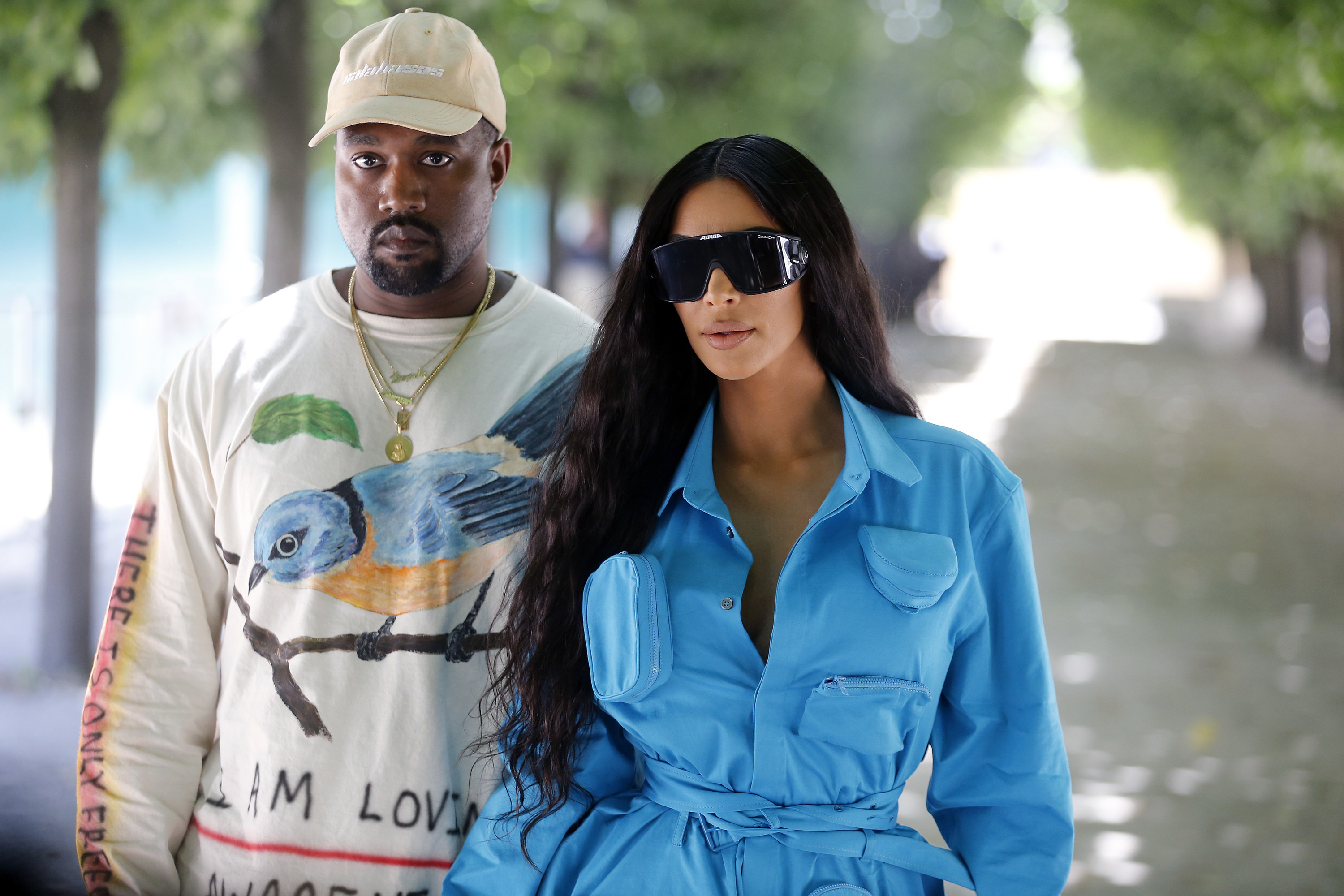 "Kanye and I have had conversations," Kim said, referring to their "open dialogue" parenting policy. "We have to talk daily for the kids … when it comes to family, I mean, Kanye and I will always be family," she added.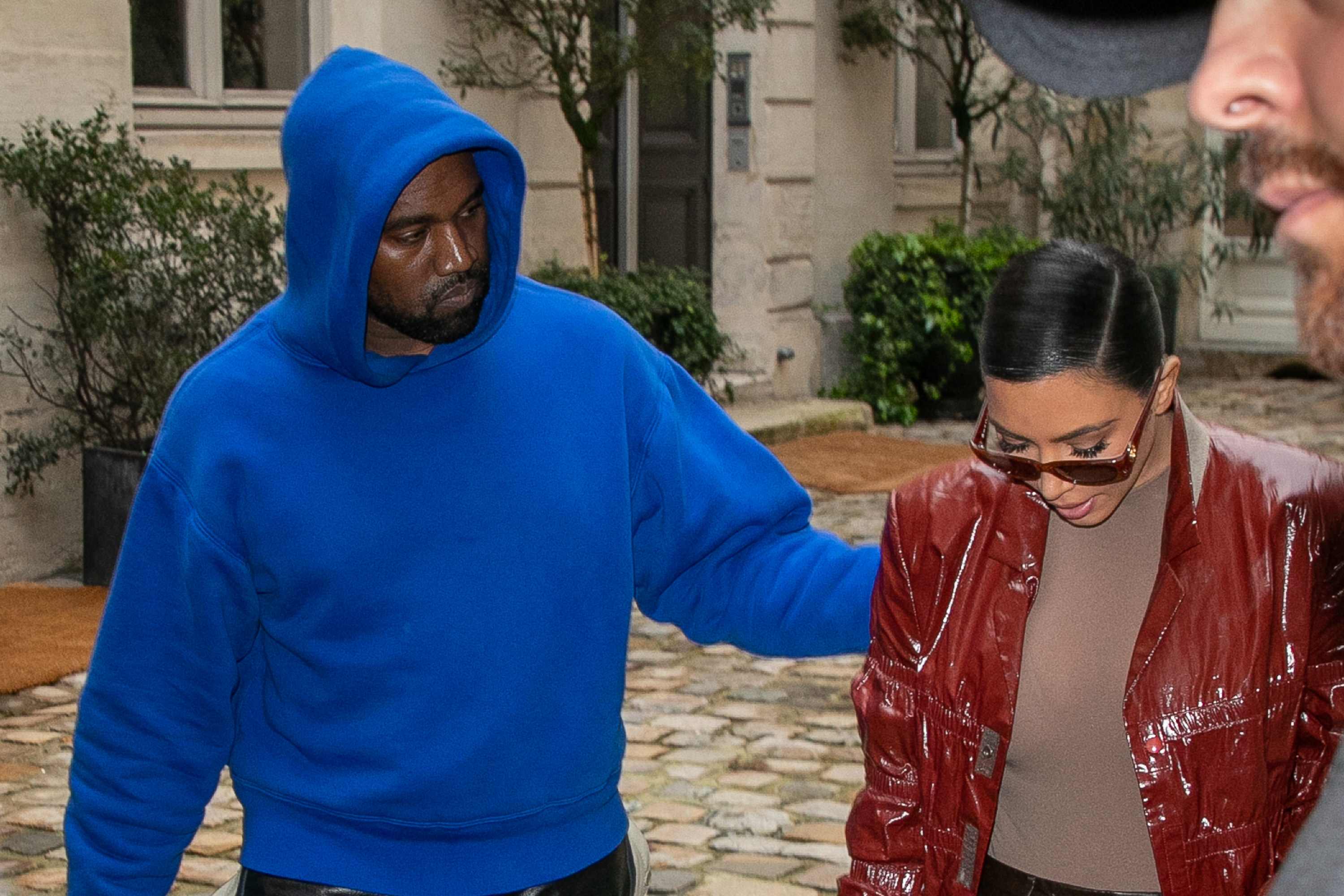 Of course, this isn't the first time Kim has spoken candidly about her complicated dynamic with Ye. In an interview on The Ellen DeGeneres Show last month, Kim said that her relaxed attitude regarding coparenting was inspired by how her mom and dad navigated their tricky divorce when she was just 11 years old.
After Ellen praised her for always "protecting" Kanye, Kim said, "I think that's just who I am, and I always had such a good example in my mom and my dad and their relationship. So I'm always just hopeful, and no matter what goes on, it's the father of my kids."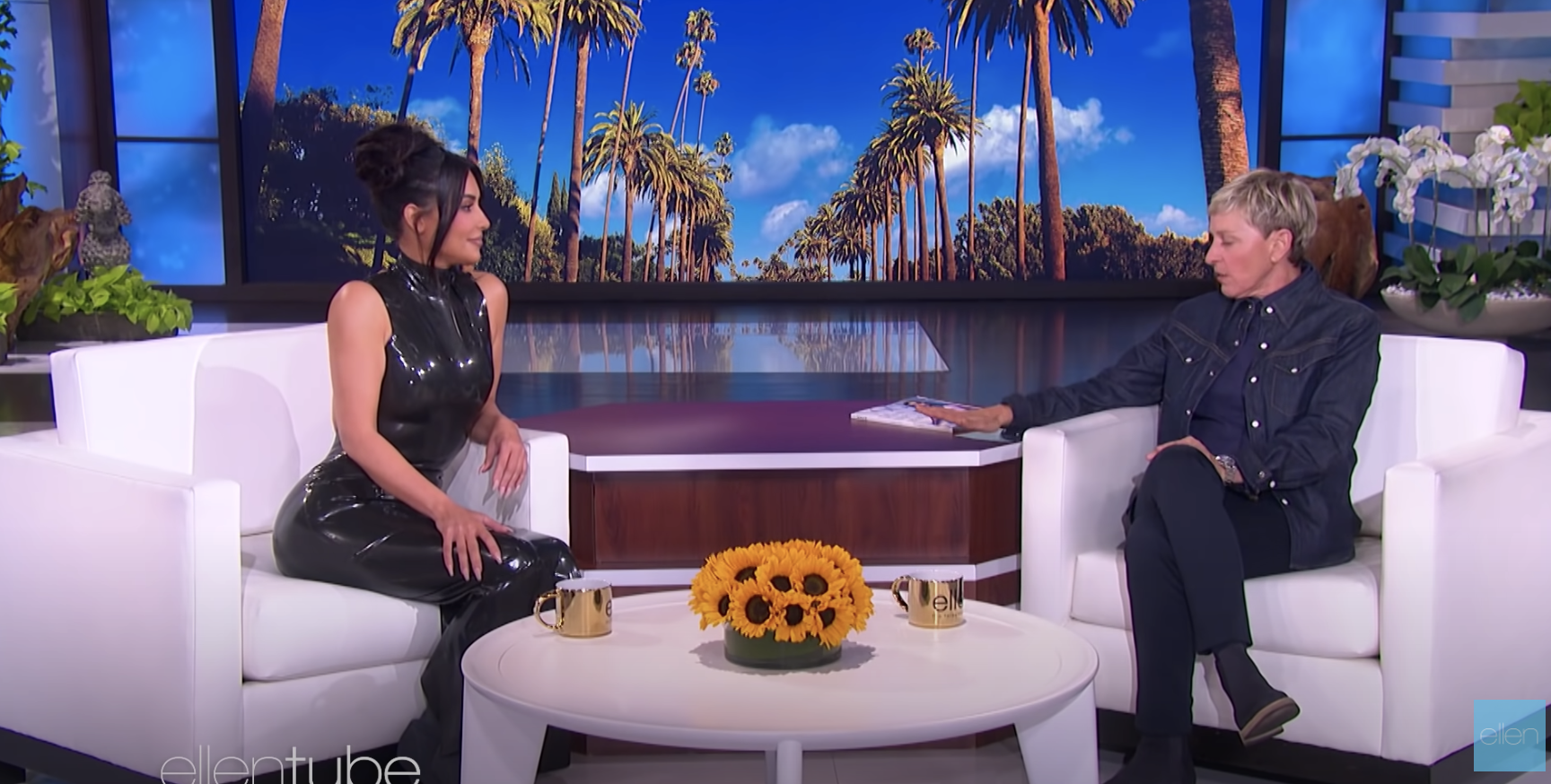 "I'll always be protective," she went on. "I always want my kids to just see the best of the best. I just try to — as hard as it can be sometimes — I do try to ignore [Kanye's behavior] and try to do whatever's best for the kids. Take the high road."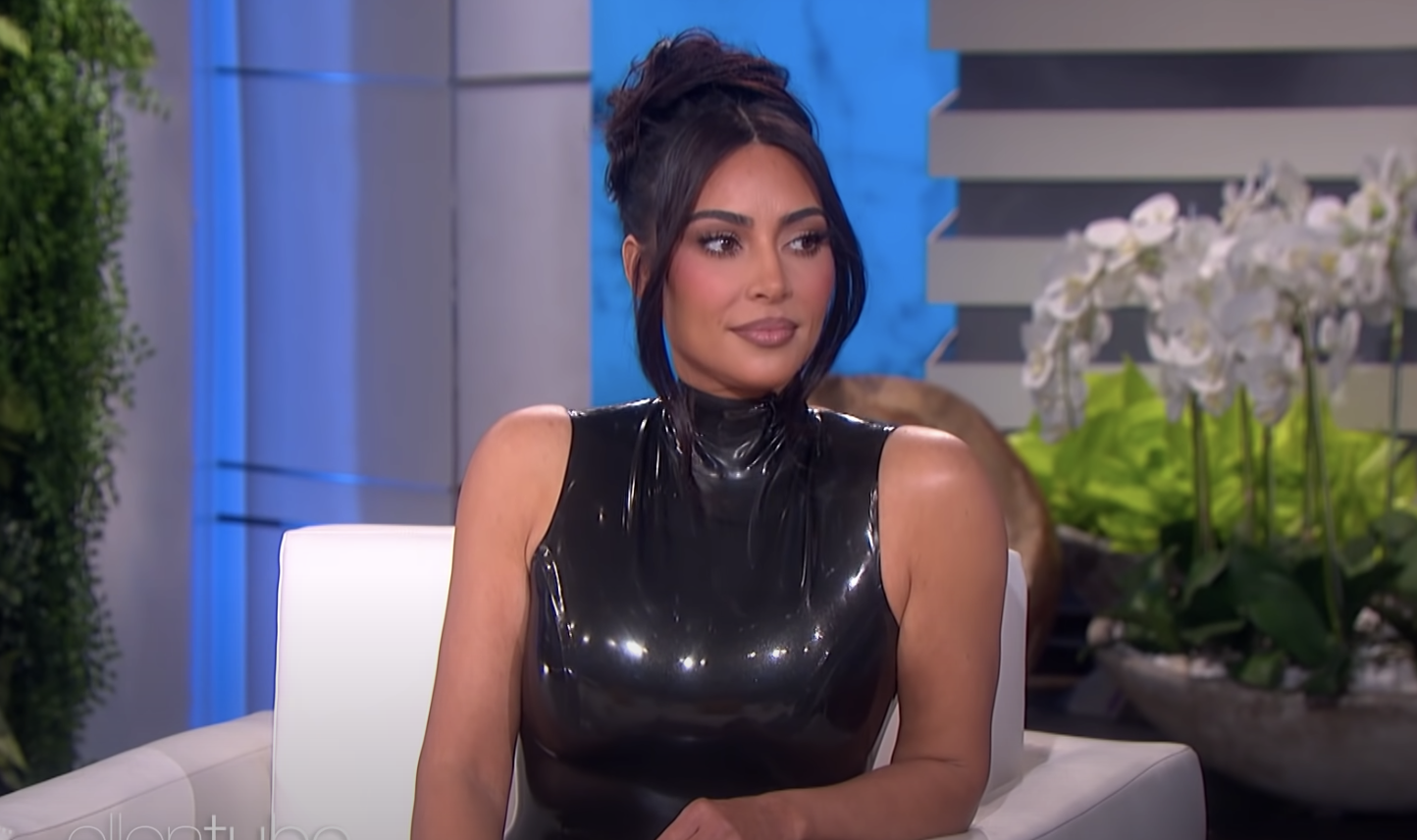 Putting a positive spin on what has surely been a pretty traumatic few months, Kim explained that she tries to view each challenge as a life lesson.
"As hard as it is, I try to sit still sometimes and be like, OK, what is this lesson, what am I meant to learn from it, and how can I just get through it, and what is this challenge placed here in my life?" she said.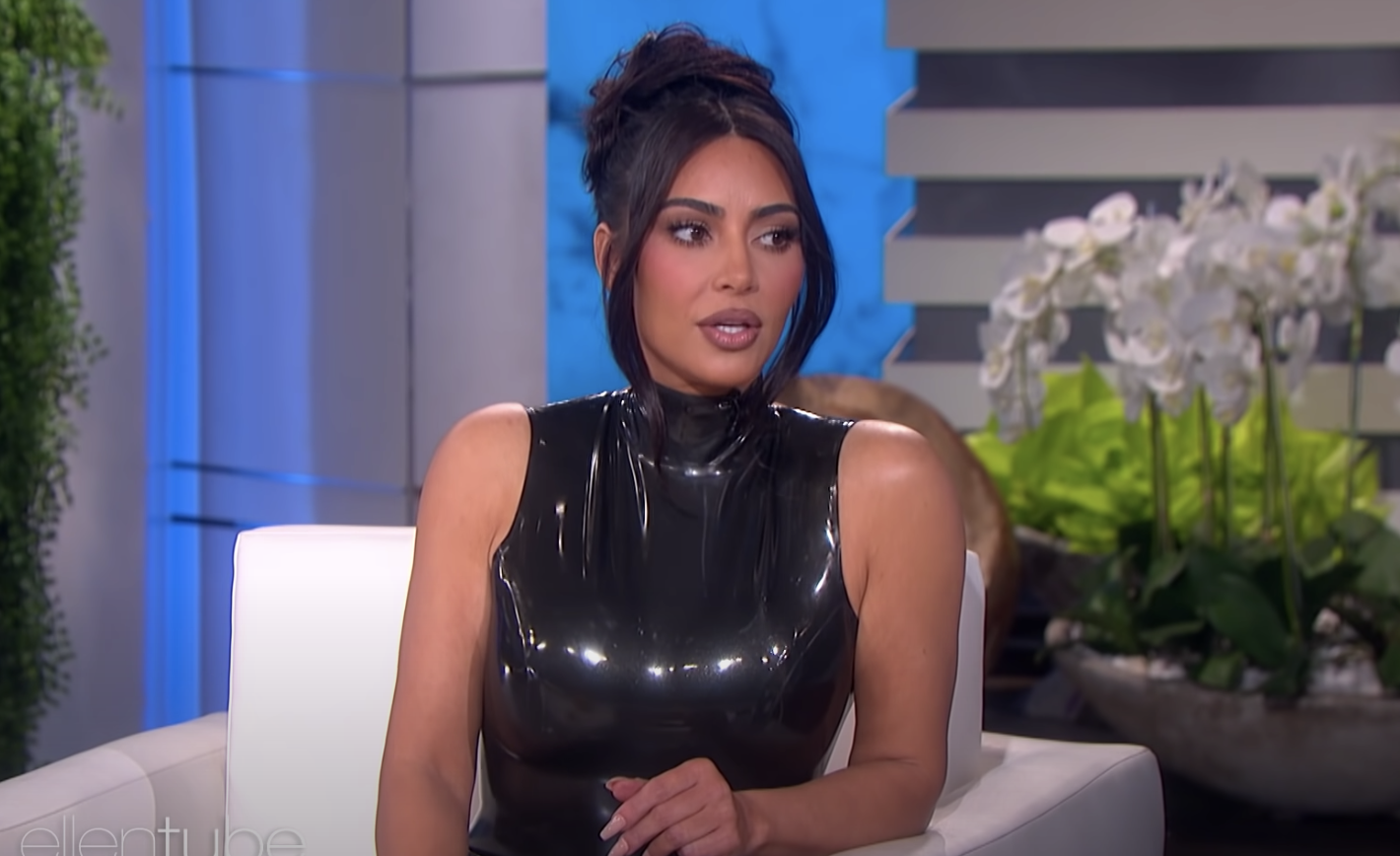 "I just live my life the way I think is right and that I feel is right in my soul and just push forward and do the best that I can, and that's the whole message I just try to take away from not going your way in life, is just try to learn, move on, and be a good person," she concluded.