In the six months that Kim Kardashian and Pete Davidson have been an item, the world has accumulated a lot of questions about how two seemingly unconnected people came to become the year's most talked-about couple.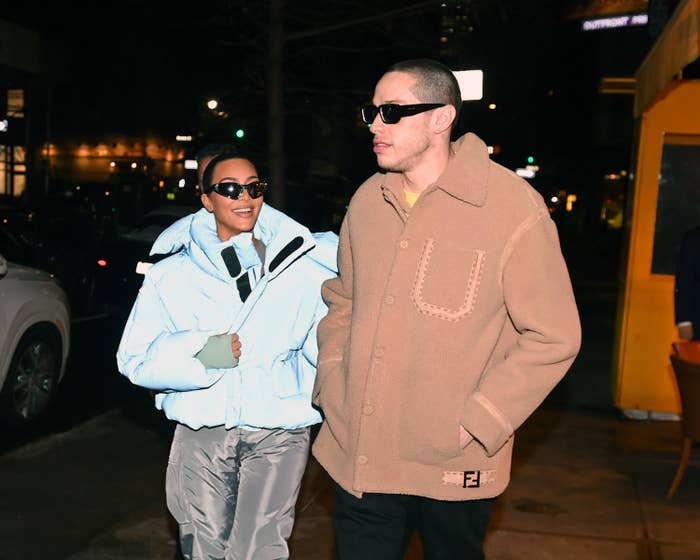 Initially, people assumed that Kim and Pete's romance blossomed when she hosted Saturday Night Live back in October last year.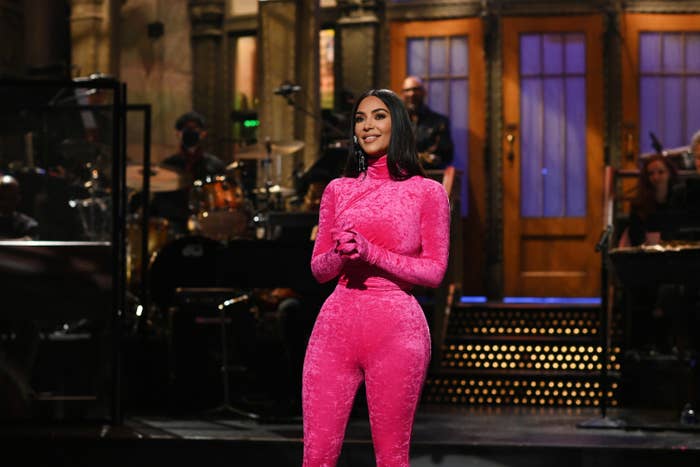 Just weeks later, the pair were photographed together holding hands on a roller coaster at Knott's Berry Farm, prompting speculation that they were actually dating.
However, Kim has now revealed that she and Pete actually bonded for the first time at the Met Gala — a whole month before SNL aired.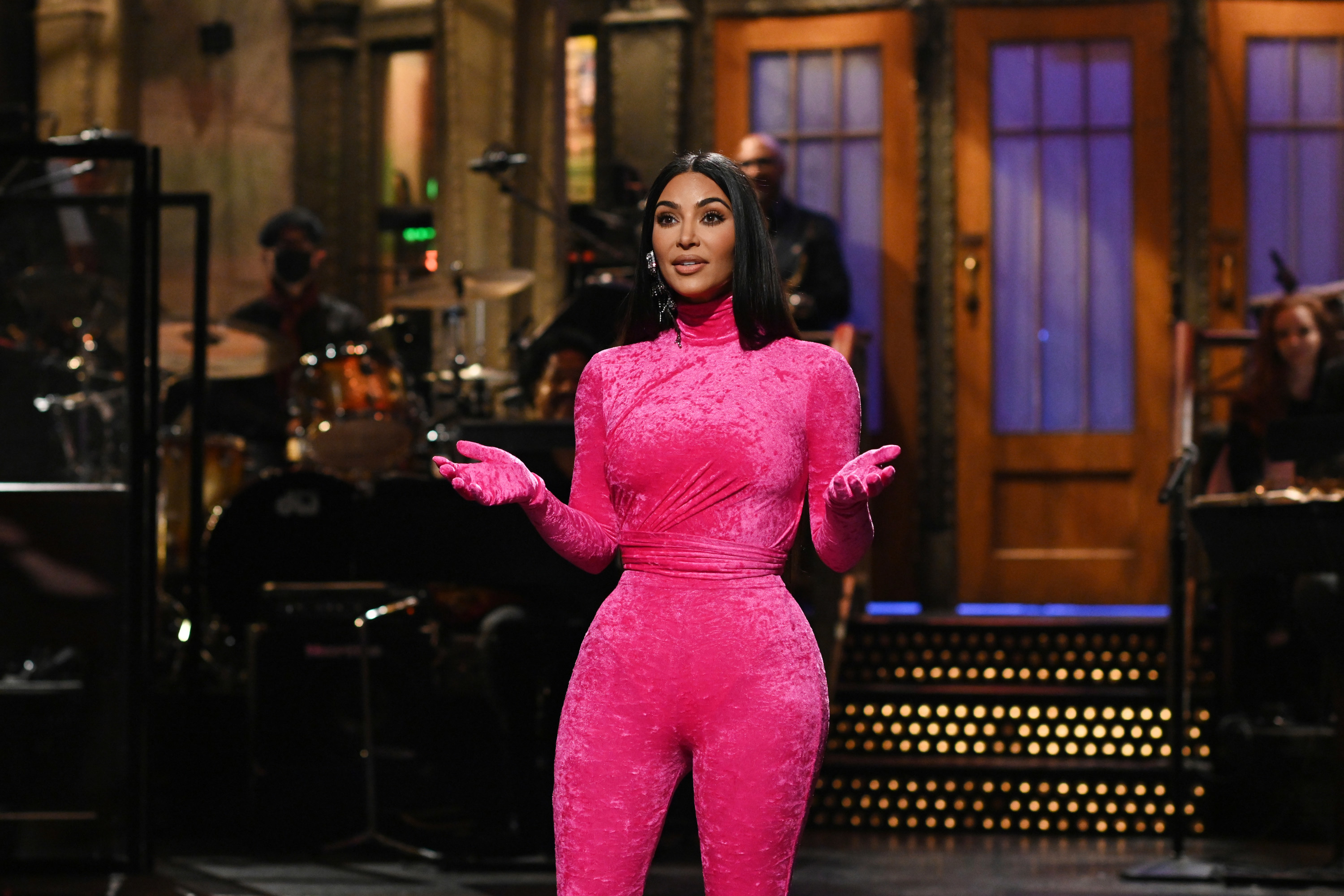 Sitting down with Amanda Hirsch on the Not Skinny But Not Fat podcast, Kim said: "Well, I knew him [before SNL] and I saw him at the Met," before going on to confirm that her SNL debut had provided them with some common ground when they got to chatting at the event.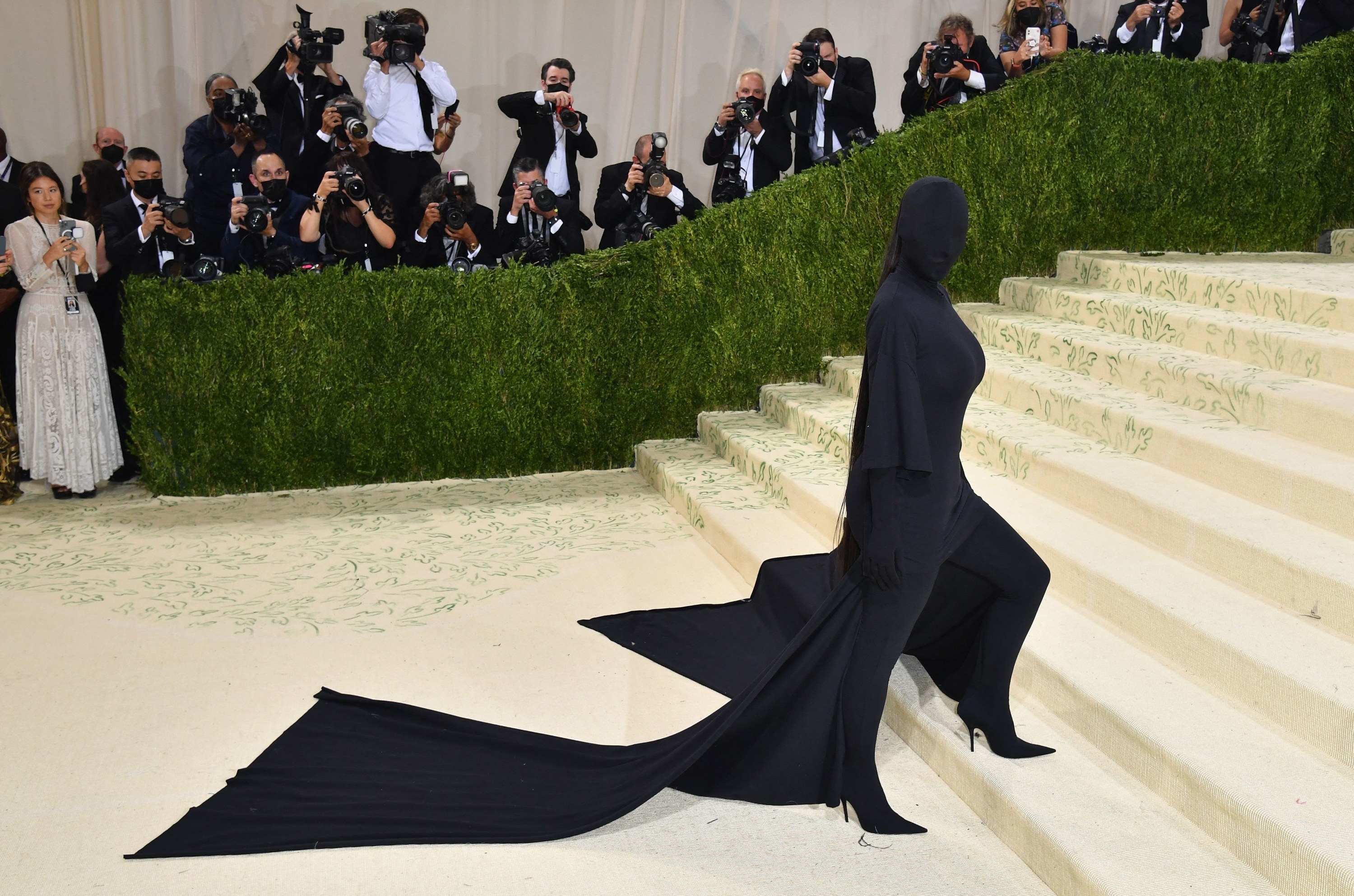 "He knew I was hosting SNL, but it wasn't announced yet, and so he came up to me and we were talking about SNL," she said, before revealing that he'd offered her some "good advice" about taking to the stage.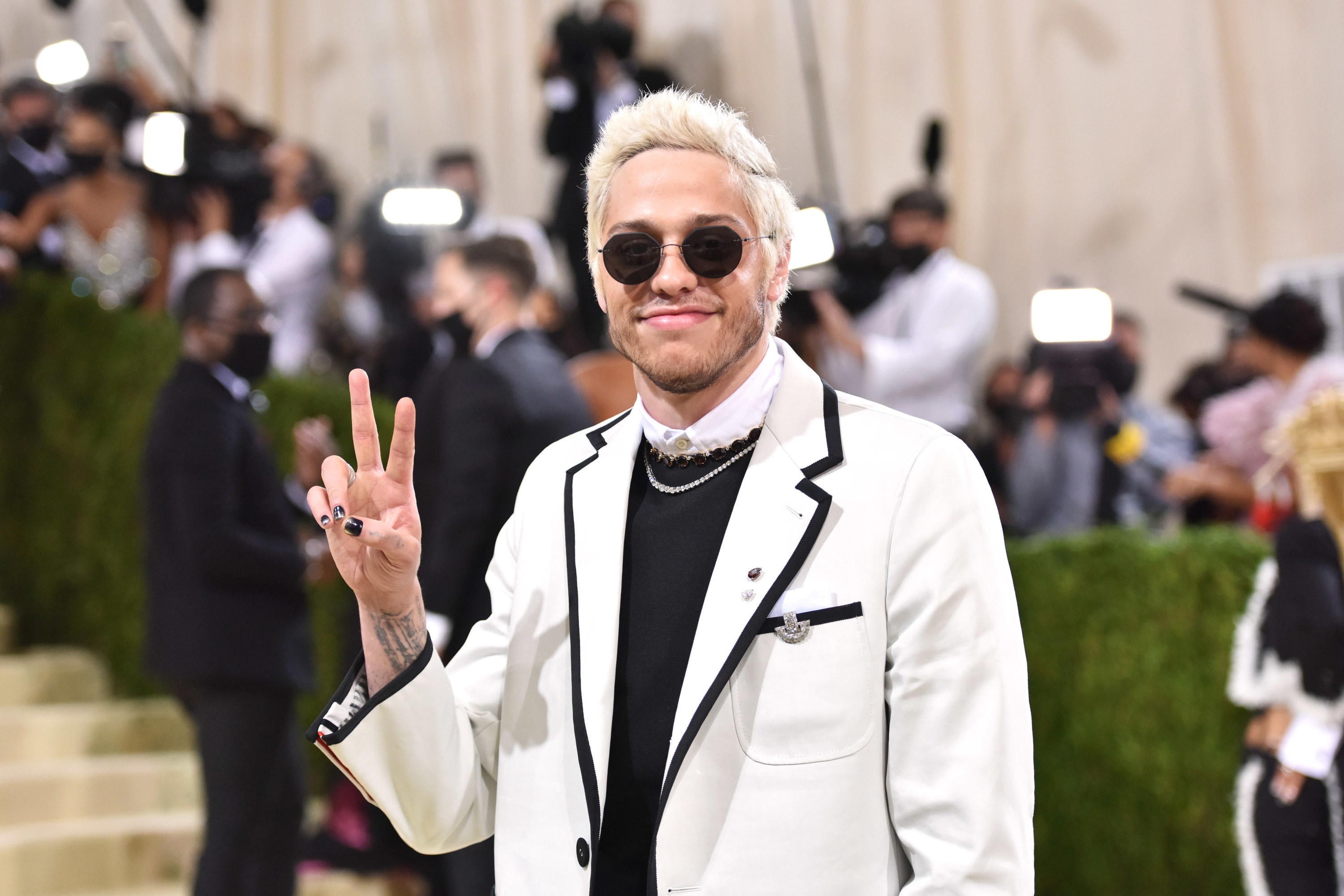 Then, being the gentleman he is, Pete suggested he and Kim exchange numbers so he could be on hand to offer her advice in the run-up to her hosting gig. Unfortunately for Kim, however, her outfit made the whole exchange extremely awkward.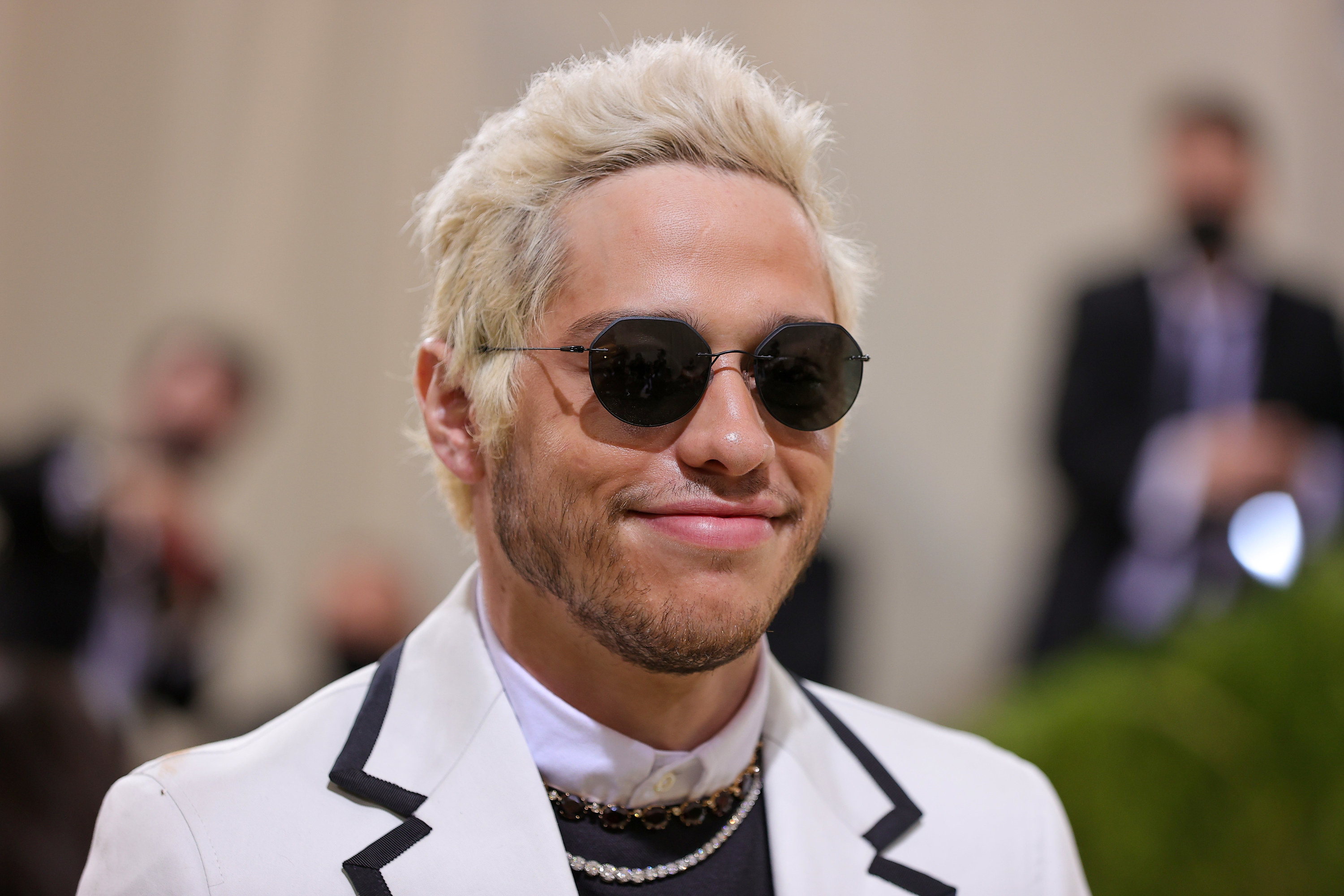 In case you forgot, Kim attended the Met covered head to toe in a black Balenciaga silhouette gown with attached gloves. With her hands and face totally covered, Kim was unable to use her phone which caused an uncomfortable misunderstanding when she and Pete attempted to exchange numbers.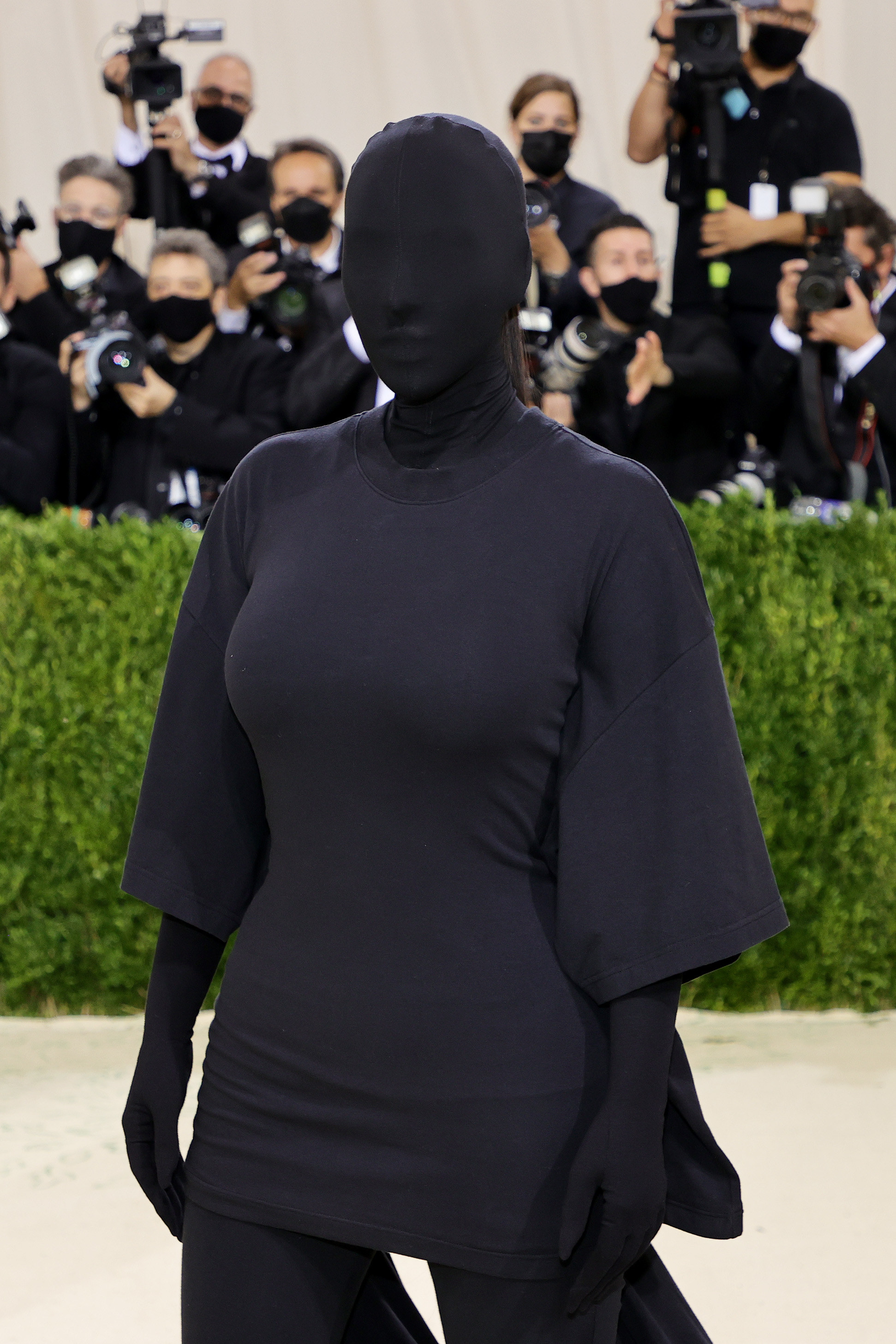 "He was like, 'Take my number if you need anything.' And I had gloves on and I couldn't get in my phone with the gloves, and I was like, 'Oh I have gloves! And I can't —.' And he was like, 'All right cool,' and walked away," she recalled.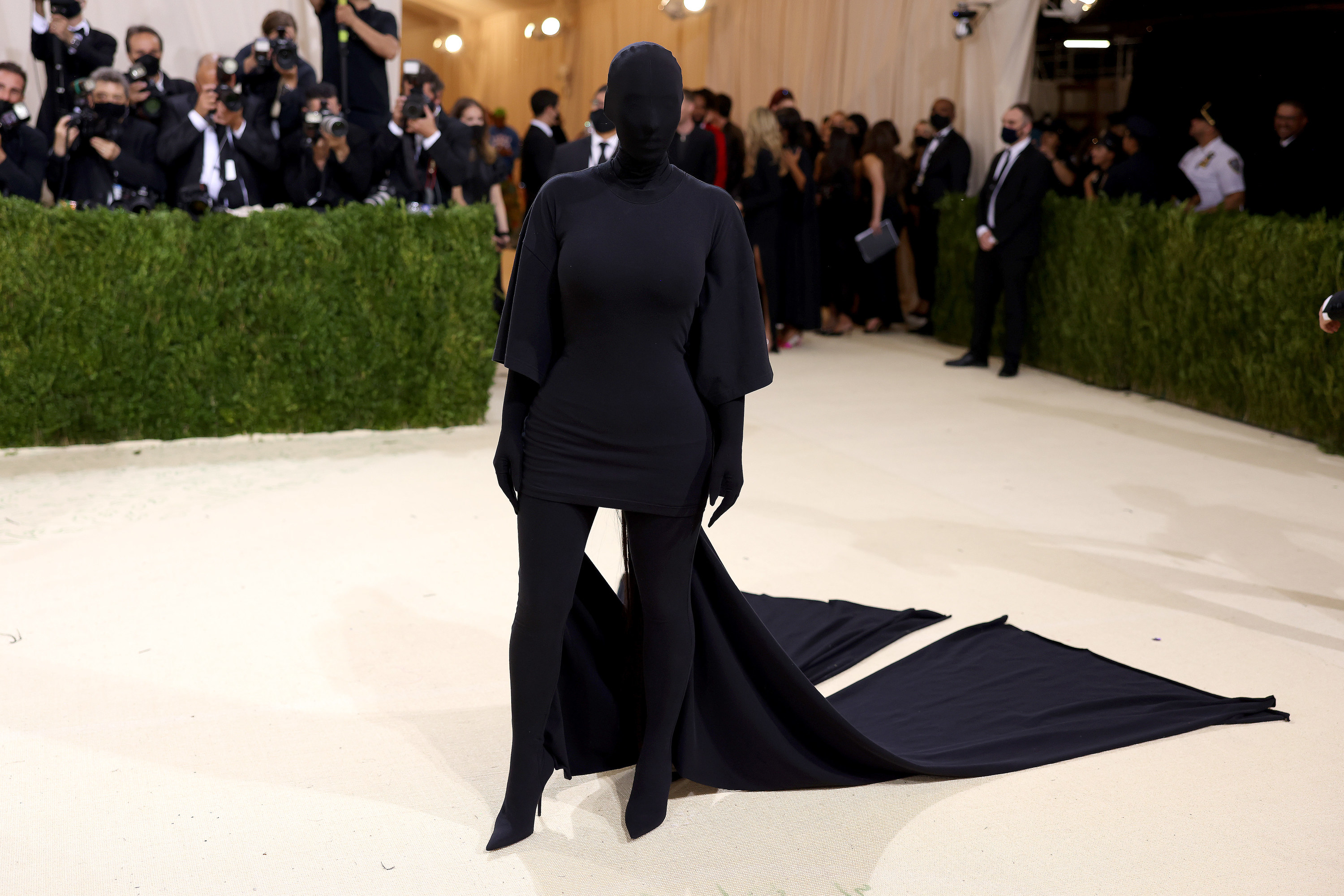 Kim added that, despite the awkwardness, she hoped to turn the situation around, but it was too late.
"I was gonna be like, 'Oh, but take my—,' you know?" she added. "But then it was like, no."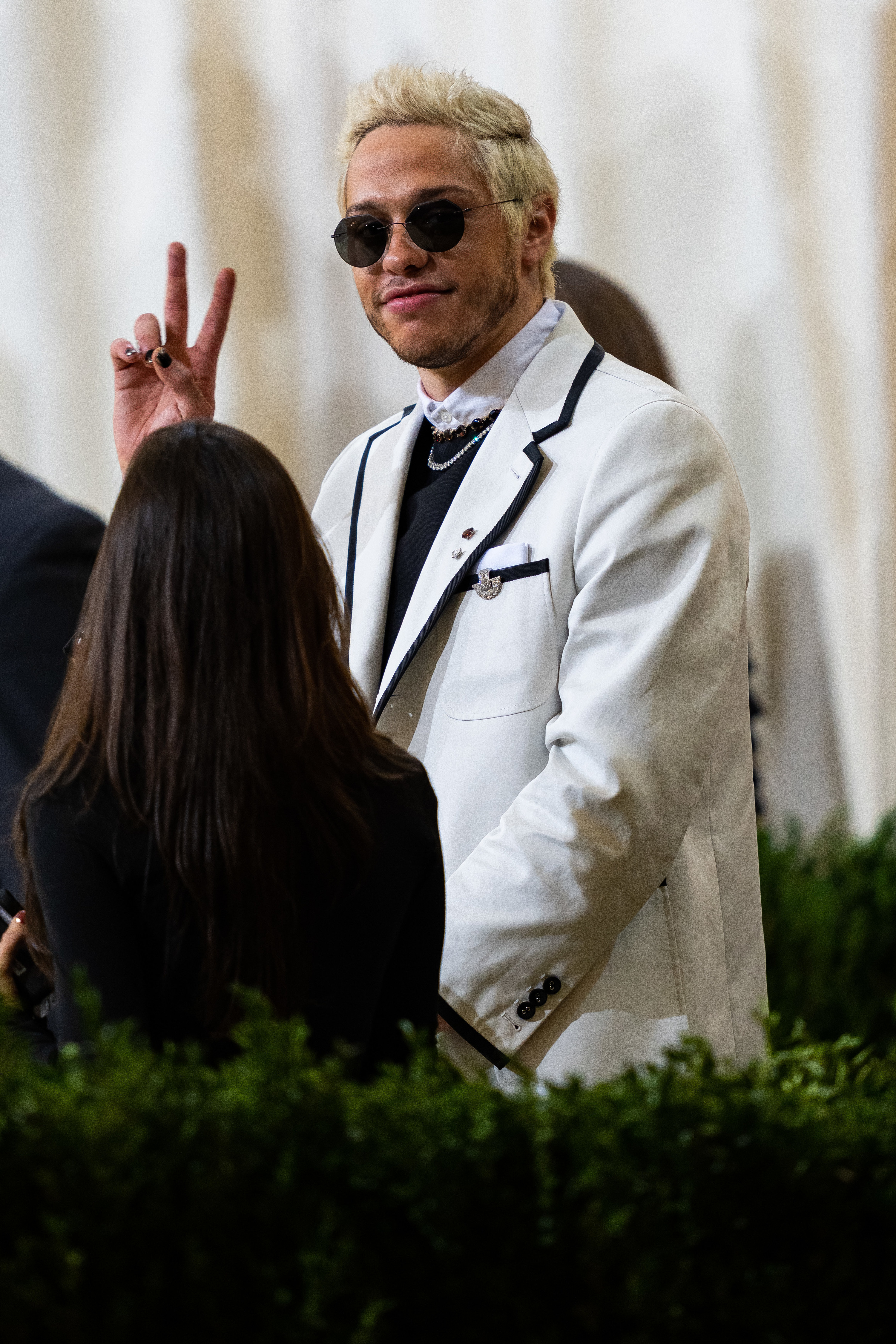 But it turns out this wasn't actually the first time that Pete had attempted to get his hands on Kim's number. In actual fact, Kim later discovered that he had been asking mutual friends for her phone number after hearing about her divorce from Kanye West prior to the Met Gala.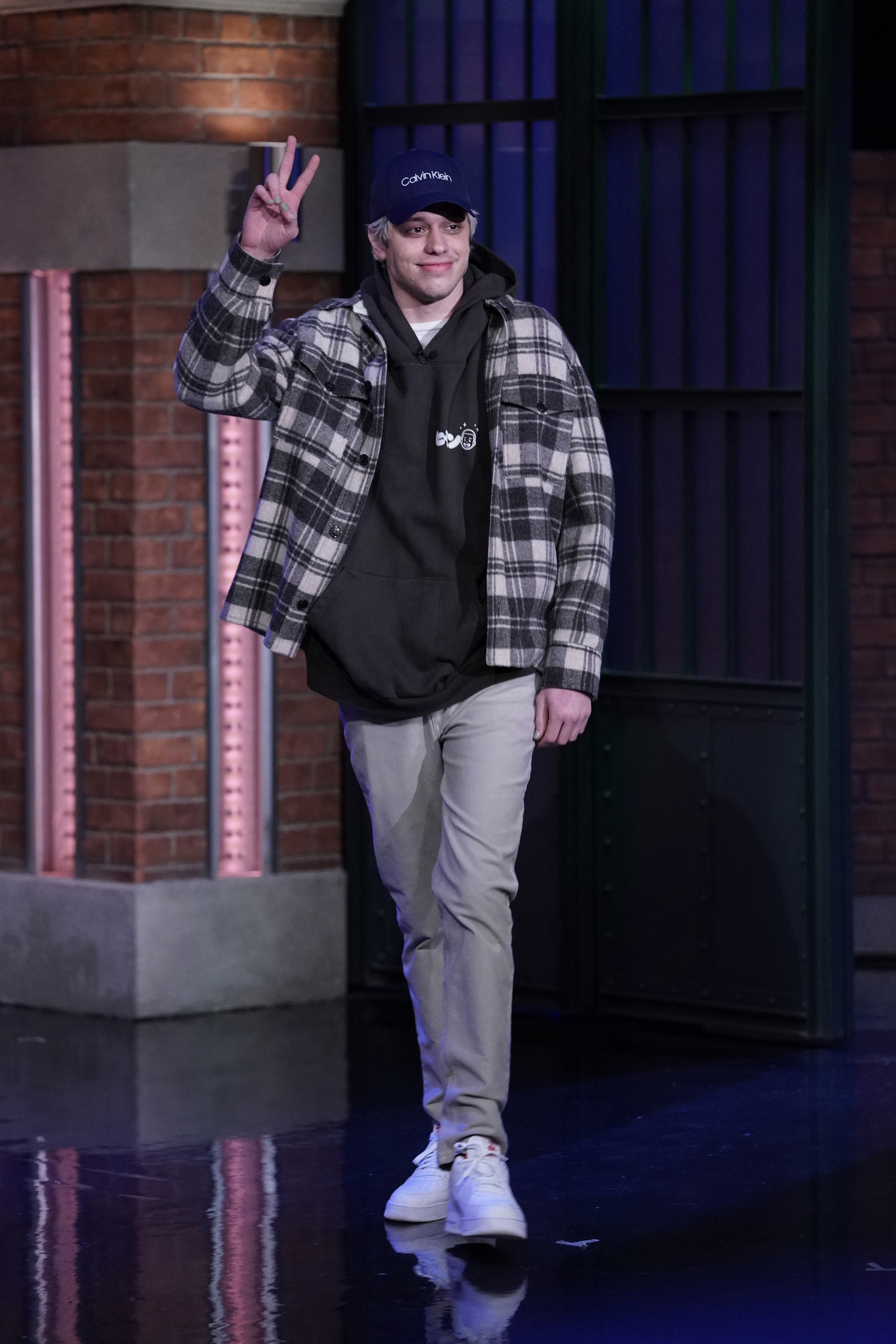 "His story is that he had been asking around for my number, and everyone wasn't sure, you know, 'Is she going through a divorce?' and he just wanted to wait a little bit," she said.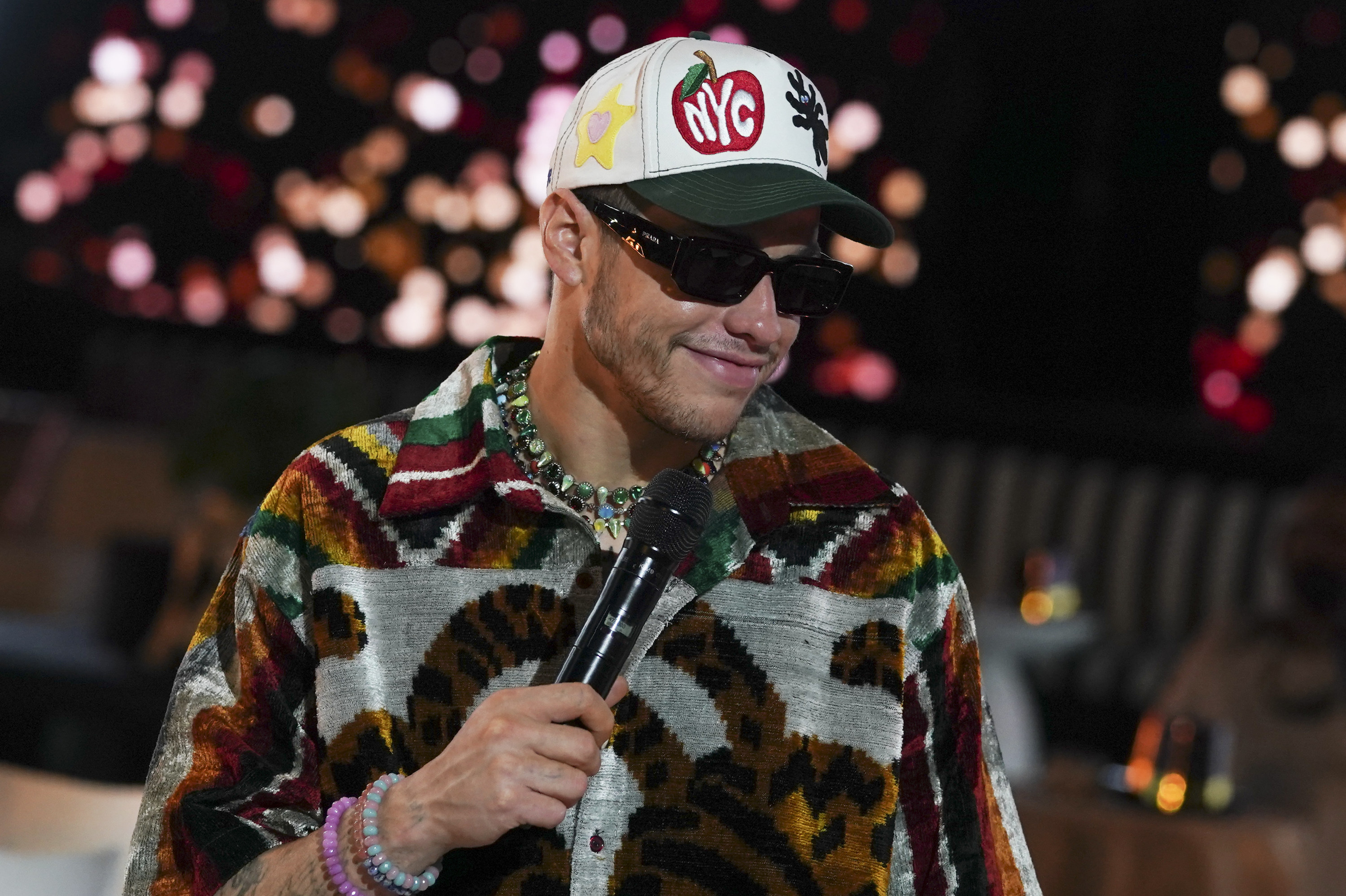 Kim went on to reveal that despite their onstage chemistry, she and Pete actually failed to connect backstage at SNL during her week of rehearsals because he refused to be filmed for The Kardashians.
"We never connected or anything," Kim said. "He was the one cast member that didn't sign off to be filmed [for The Kardashians] and he wasn't there until just the day of [the live show]. So I didn't see him all week during rehearsals."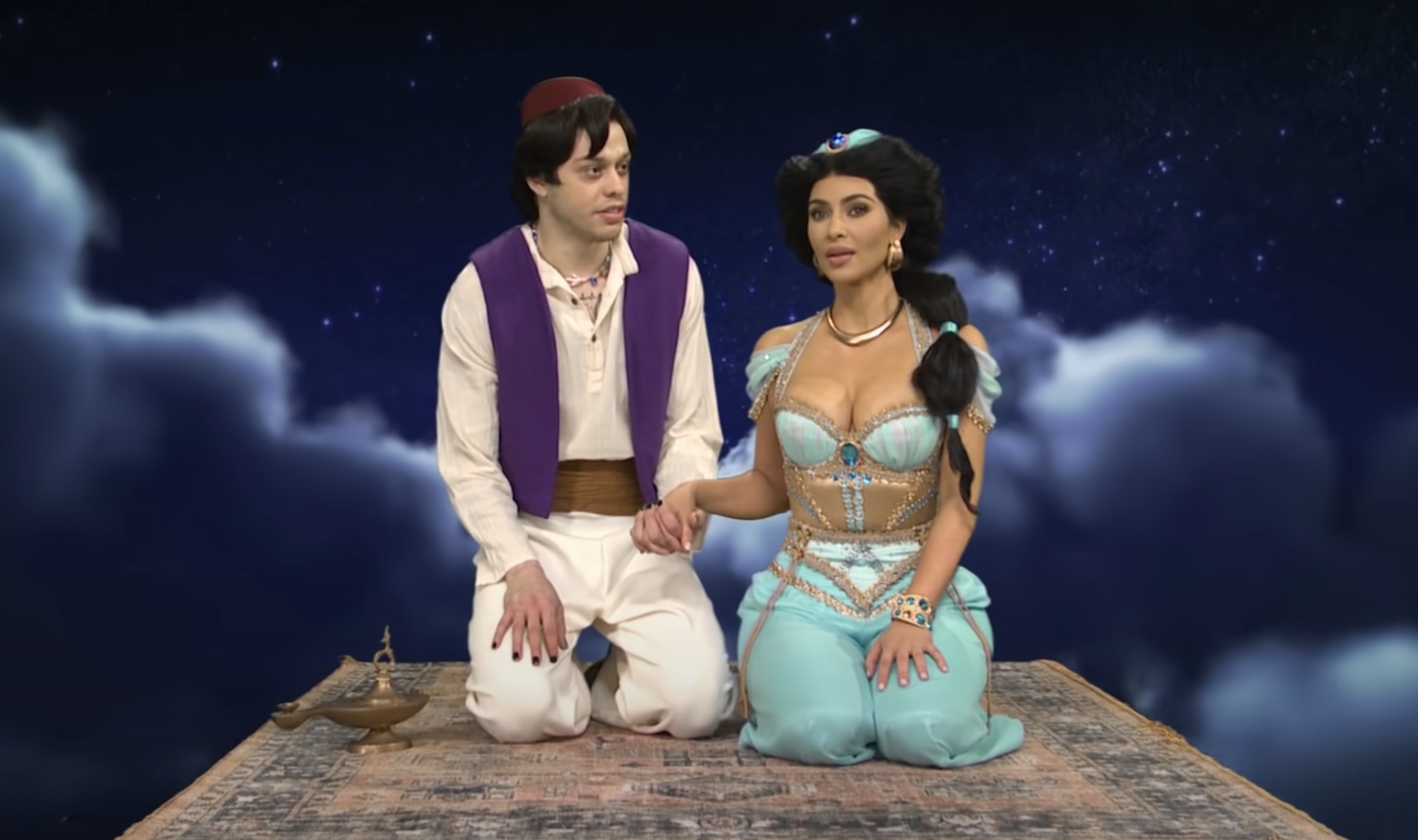 "That day he came and we did one dress rehearsal, and then the real thing," she said of their sketch, and of course, the kiss. "So the whole time when I was rehearsing it was with a stand-in."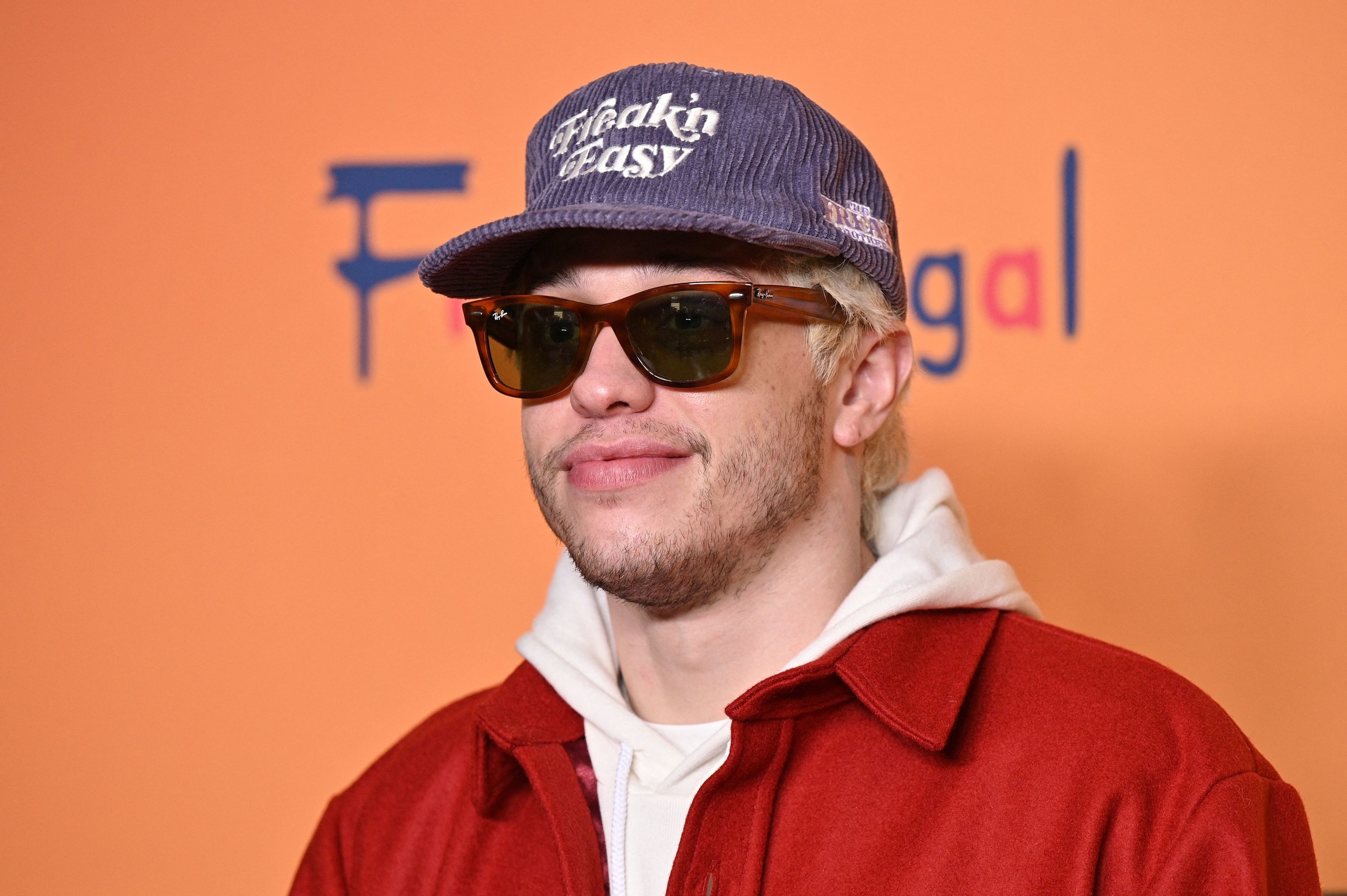 However, their first kiss proved to be a real turning point.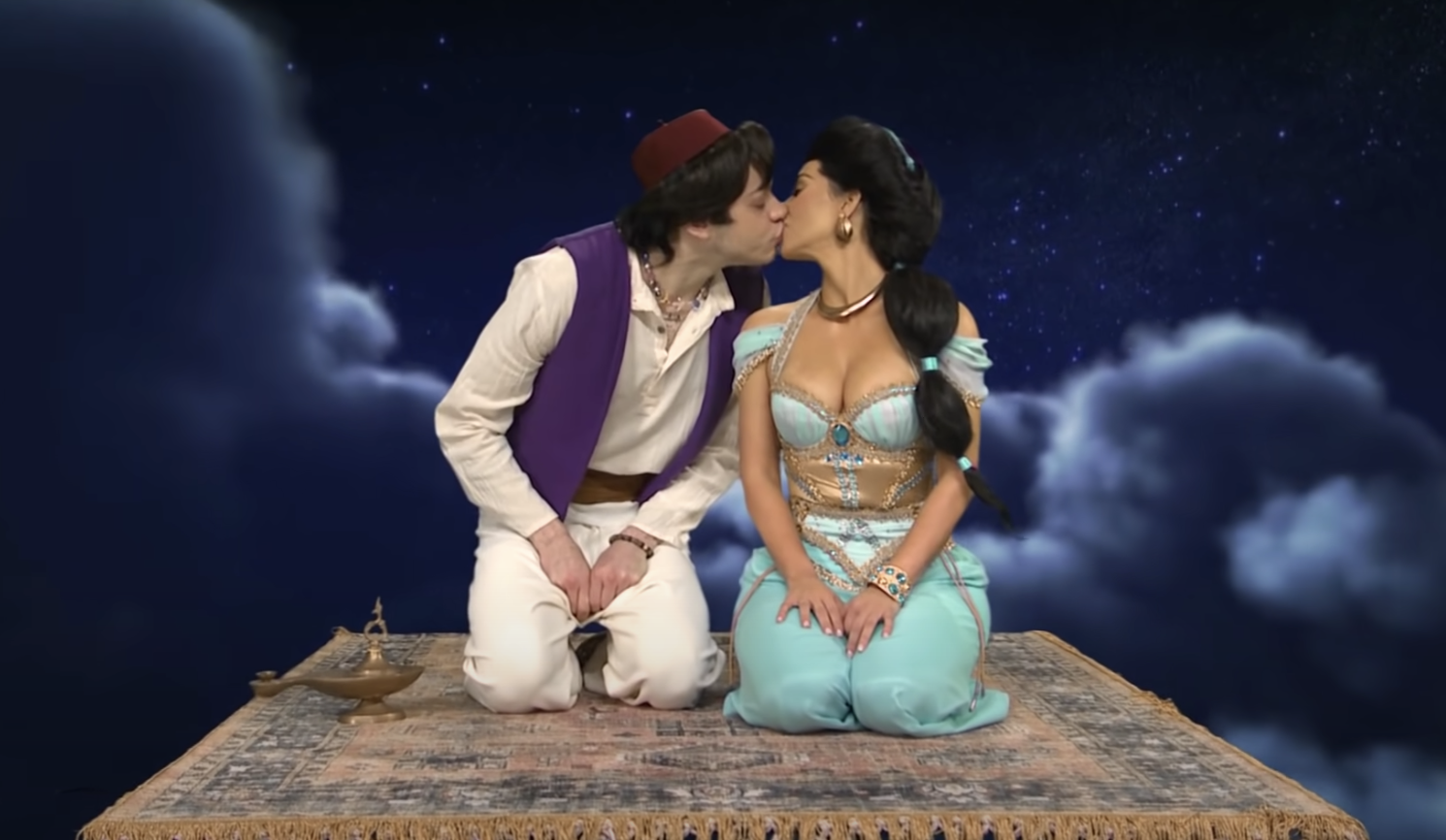 "When we kissed, I was like, 'hmm,'" she recalled. "It was a stage kiss, but it was still like a little…zing, you know? It wasn't anything like a super-crazy feeling, I was just like, 'hmm.'"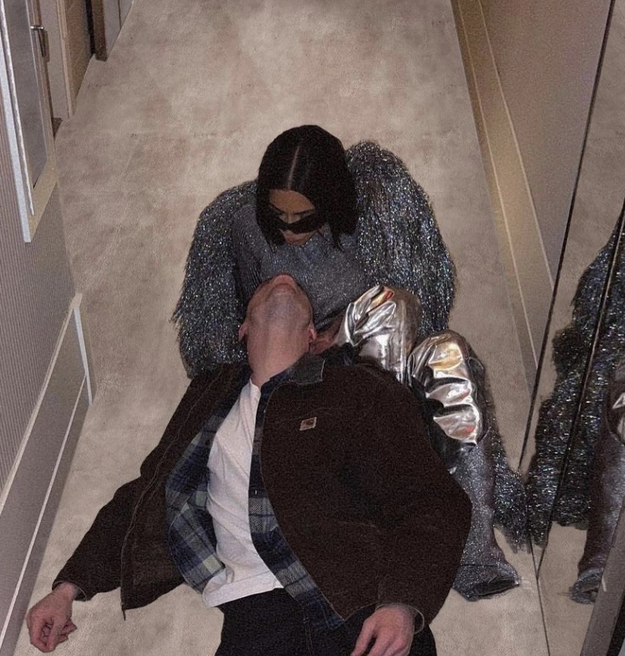 Kim said that she initially dismissed the spark, assuming that she was "maybe just being stupid" after having not kissed anyone but Kanye for 10 years, but said that she later decided her feelings were the real deal and that it was time to take the leap into dating.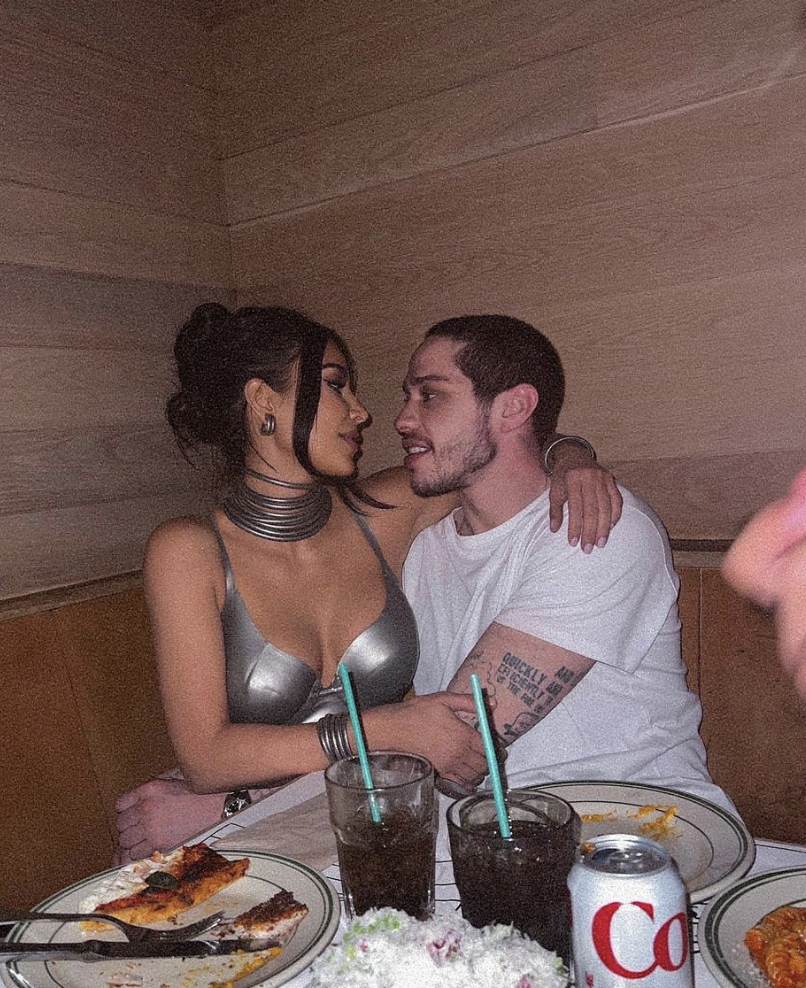 Elsewhere in the podcast, Kim revealed that the very first photos of the pair together at Knott's Berry Farm were actually leaked, despite them taking extra precautions to protect their privacy in the early stages of their romance.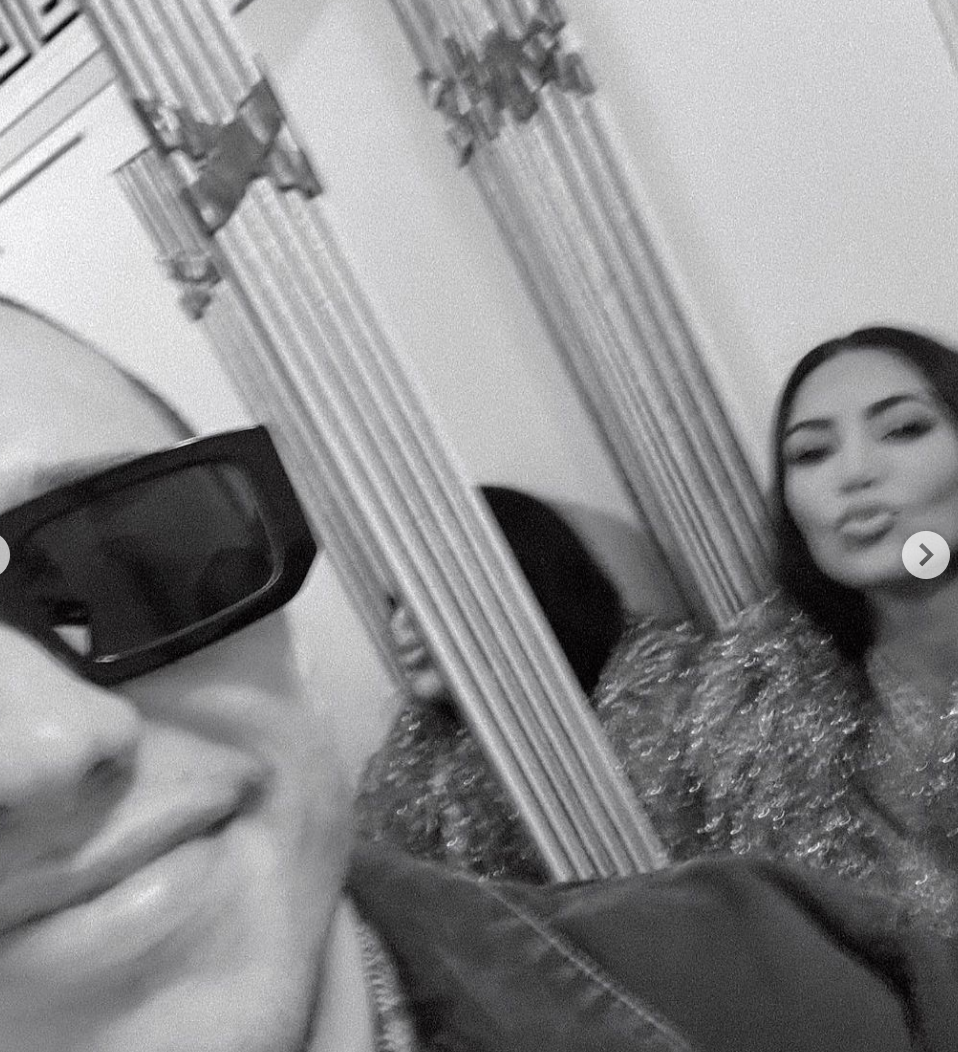 "My security turned off the cameras [on the rides], we made sure that pictures wouldn't be up, so it was pretty shady that whoever sold all those photos," she said. "I don't know who. I'm not accusing anyone. But someone."
When Amanda asked if she thought a fan at the park had leaked the images, Kim theorized that it must have been someone more senior.
"Well, no," she clarified. "They had every single one, every ride. So it had to be someone that had access to the cameras of every single ride. I'm not sure who. No one will fess up."
Kim also touched on her divorce from Kanye West, revealing that the pair didn't speak for eight months after she filed for divorce in February last year.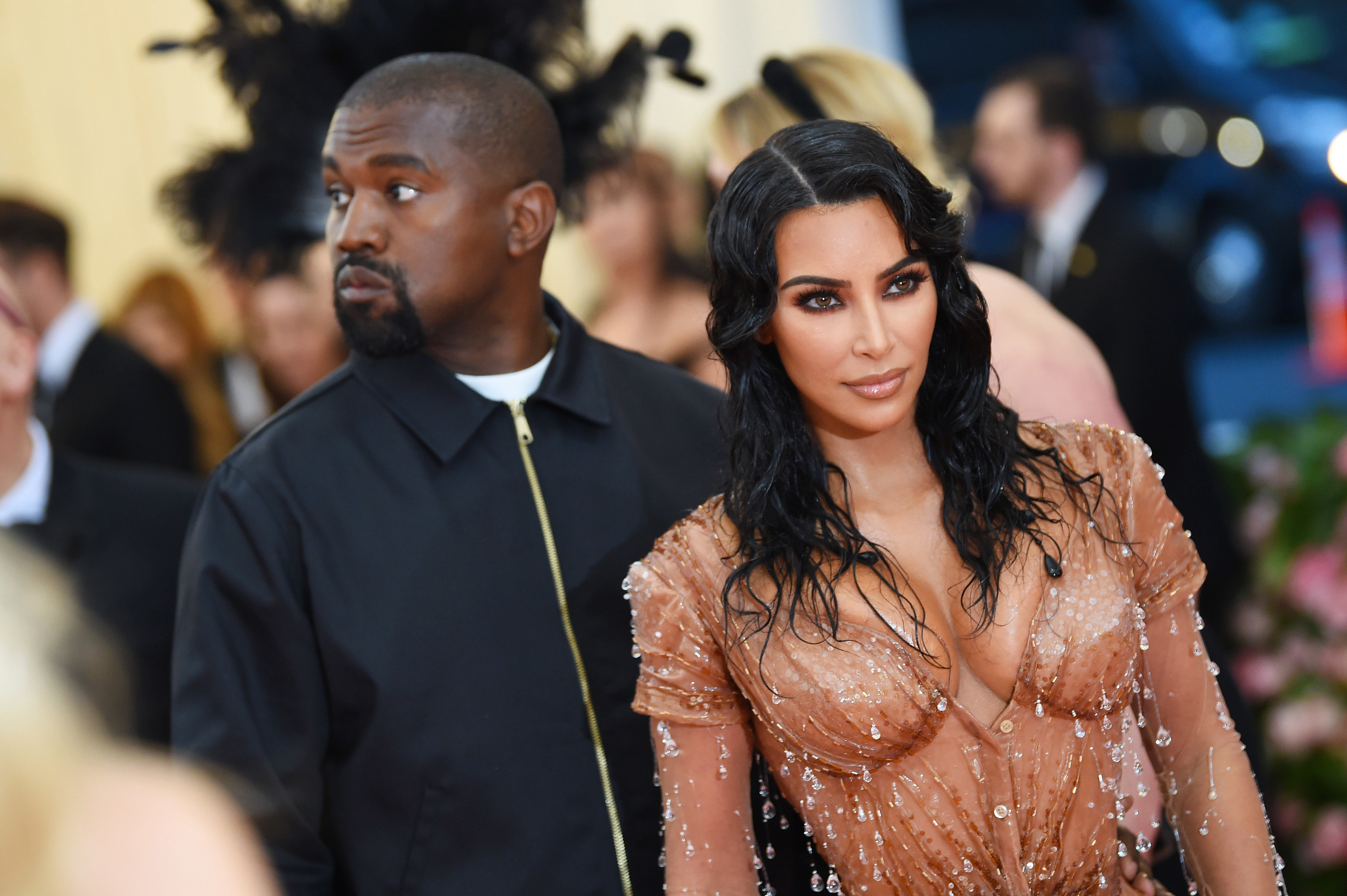 "I think we went off and on," she said of the immediate aftermath of the split. "We went about eight months without even speaking to each other at the beginning of the divorce."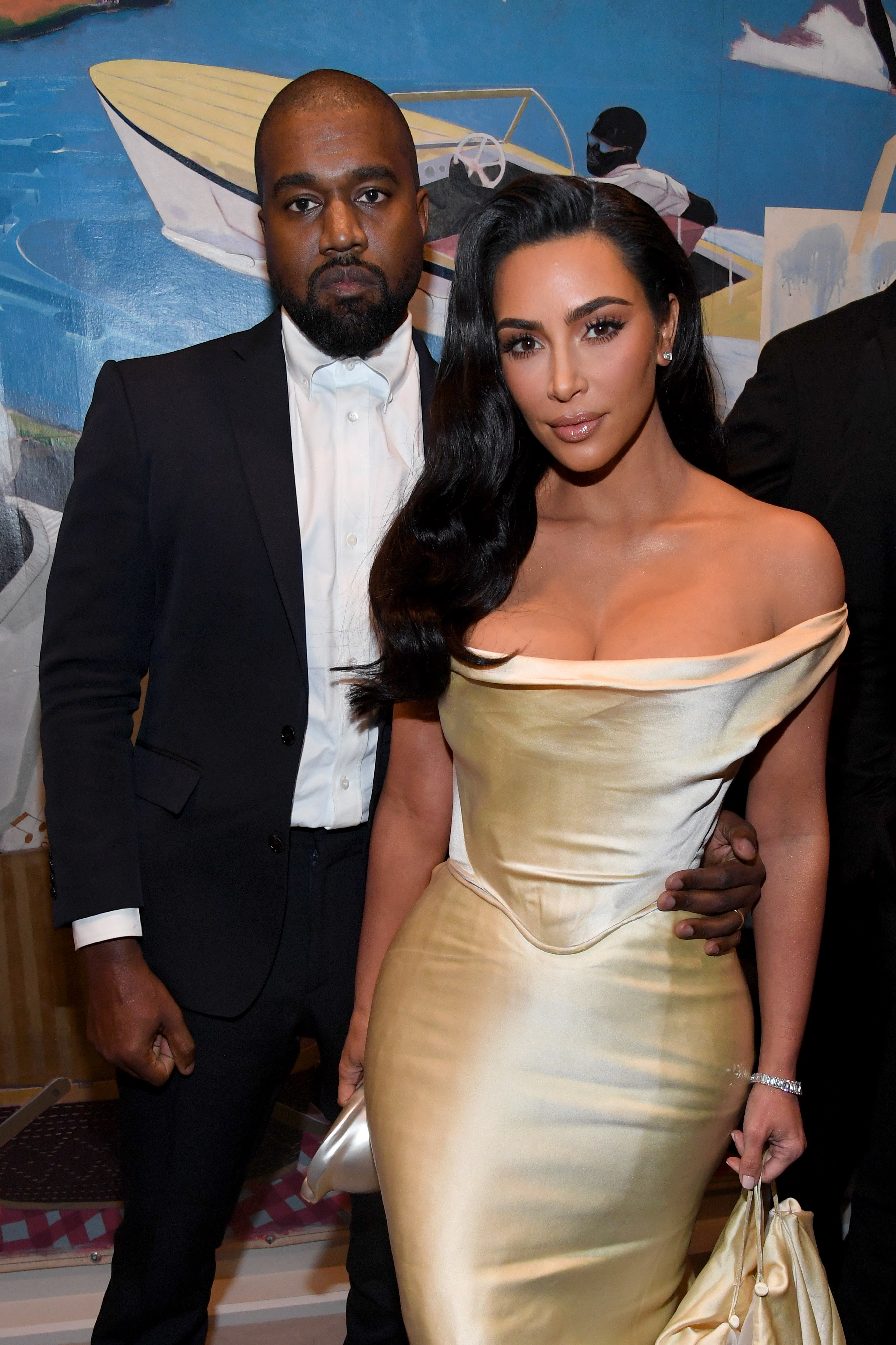 She explained that they eventually developed an amicable relationship around the time that she started publicly supporting Ye while he promoted his 10th studio album, Donda.
"We started talking again, and I went to the Donda premiere. He would still see the kids and stuff, but him and I took a minute of not talking," she added.
And after the chaos of their public split, it seems like Kim is maintaining a positive attitude toward co-parenting their four children.
"We love our kids and we both love the time that we spent together. We'll always have that and always cherish that and sometimes it just doesn't work out for whatever reason. But no matter what, I always think of the positive times," she said, before alluding to his harassing Instagram posts earlier in the year.
"Think about if you were in a situation and you were hurting and that was your way of expressing yourself — I don't judge," she said.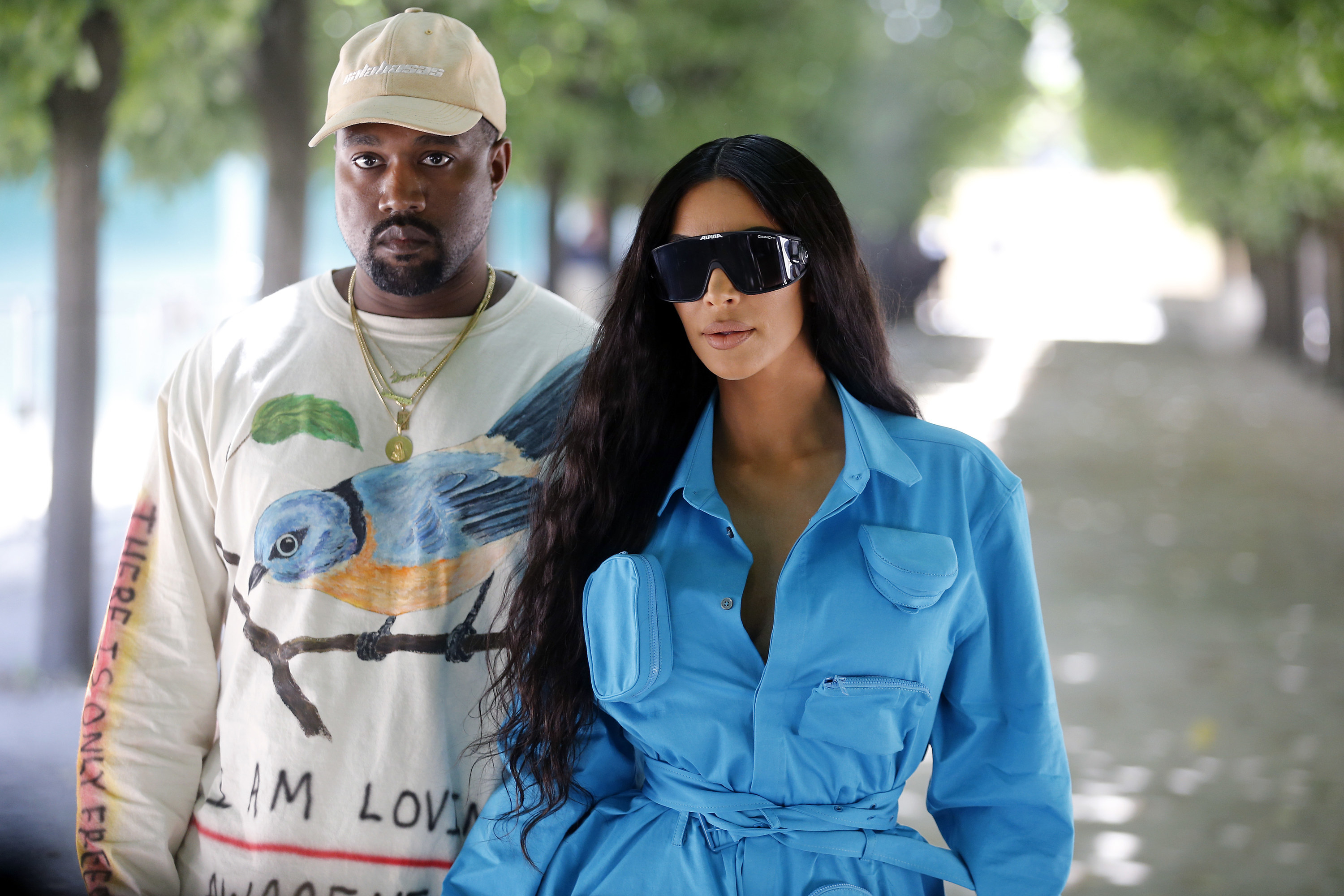 "We're always gonna be cool and family, even if it doesn't look that way, it'll always be that way," Kim concluded. "He changed my life."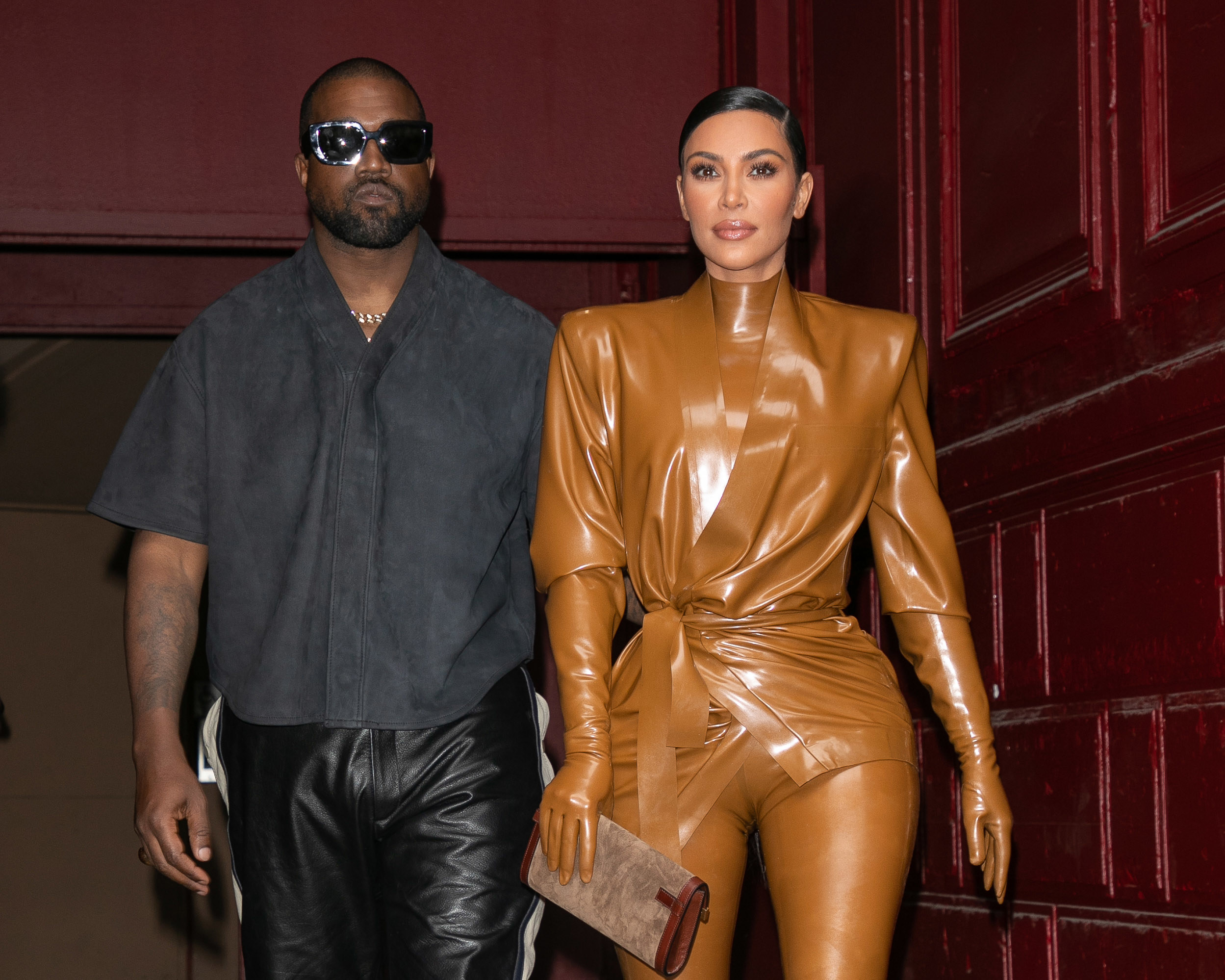 Correction: Kim talked about bonding with Pete at the Met Gala. A previous version of this post incorrectly said it was the first time they met.