Kim Kardashian attended Kanye West's listening party in Atlanta for his highly anticipated 10th album, Donda, on Thursday night.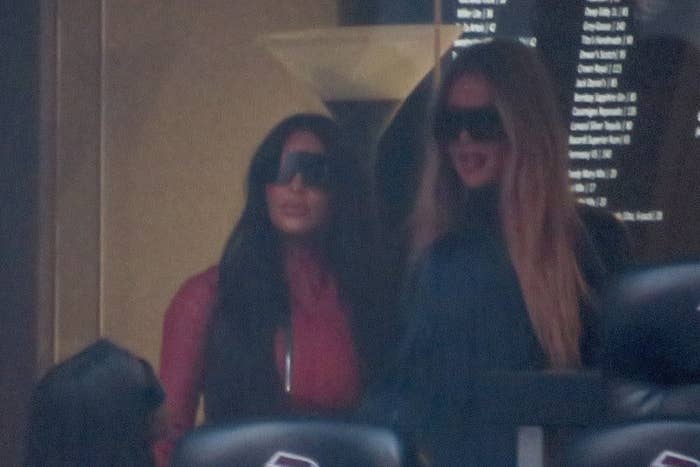 Kim attended the event at the packed Mercedes Benz Arena in Kanye's birthplace of Atlanta. She was joined by sister Khloé Kardashian, along with her and Kanye's four children, North, Saint, Chicago, and Psalm.
Kim filed for divorce from the rapper five months ago citing "irreconcilable differences," and despite sources telling E! News back in February that the pair were no longer on speaking terms, this new development appears to confirm that the exes are civil and working on rebuilding a relationship as co-parents.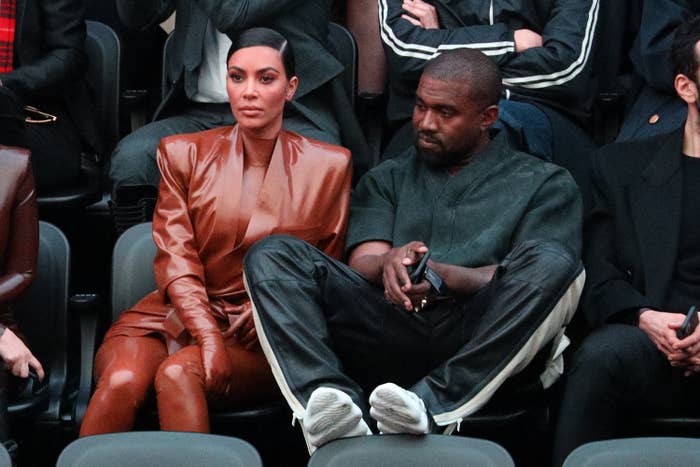 In a video taken by a stylist at the event, it appears that the pair were interacting and smiling together backstage as Kanye prepared for the show.
The reunion comes just a month after Kanye was spotted spending his birthday in France with model Irina Shayk. The trip inevitably sparked speculation of a new relationship, with sources recently confirming that the pair are "very much dating."
While Irina wasn't spotted in attendance, fans did notice that Kanye and Kim appeared to be wearing coordinating outfits, with the pair both dressed in head-to-toe red looks for the event.
And as if Kim's presence wasn't surprising enough, Kanye went on to debut a song that referenced the breakdown of their marriage.
According to spectators, the 44-year-old rapper fell to his knees and cried during his performance of the super-personal track, allegedly titled "Love Unconditionally."
Kanye, whose face was covered by a full face mask, broke down and repeated the lyrics, "I'm losing my family, I'm losing my family" — a clear nod to his estranged wife and four children who were seated in the crowd.
The new song also featured snippets of his late mother and namesake of the album, Donda, saying the words: "No matter what, you never abandon your family."
A Twitter user who was at the event shared a picture of Kanye on his knees with the caption, "Strongest track on the record to date. Kanye West sings 'I'm losing my family' on 'Love Unconditionally' while kneeling at the Mercedez Benz arena."
And unsurprisingly, fans couldn't help but wonder what was going through Kim's mind as she watched the events unfold from the crowd.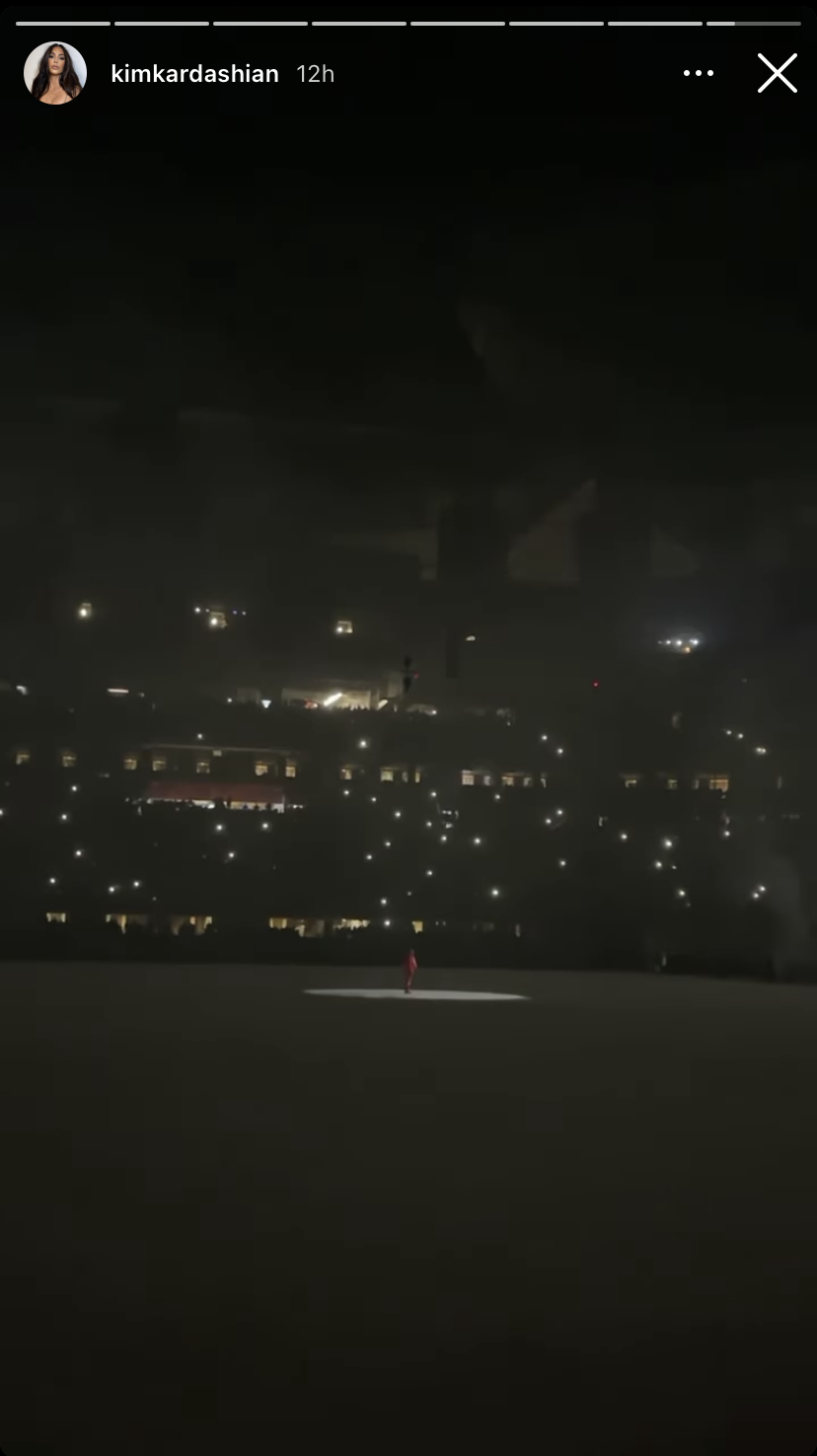 One fan tweeted, "Everybody looking at Kim Kardashian as Kanye is on his knees saying 'I'm losing all my family, darling come back to me' and 'no matter what, you never abandon your family.'"
Interestingly, the title of the song connects to the caption of Kim's last Instagram post about Kanye. On Father's Day, four months after she filed for divorce, Kim posted a photo of Kanye and their kids alongside the caption, "love you unconditionally."
On reflection, it seems that the caption may have been a nod to the upcoming track, especially as reports have suggested that Kanye told Kim about the song ahead of time.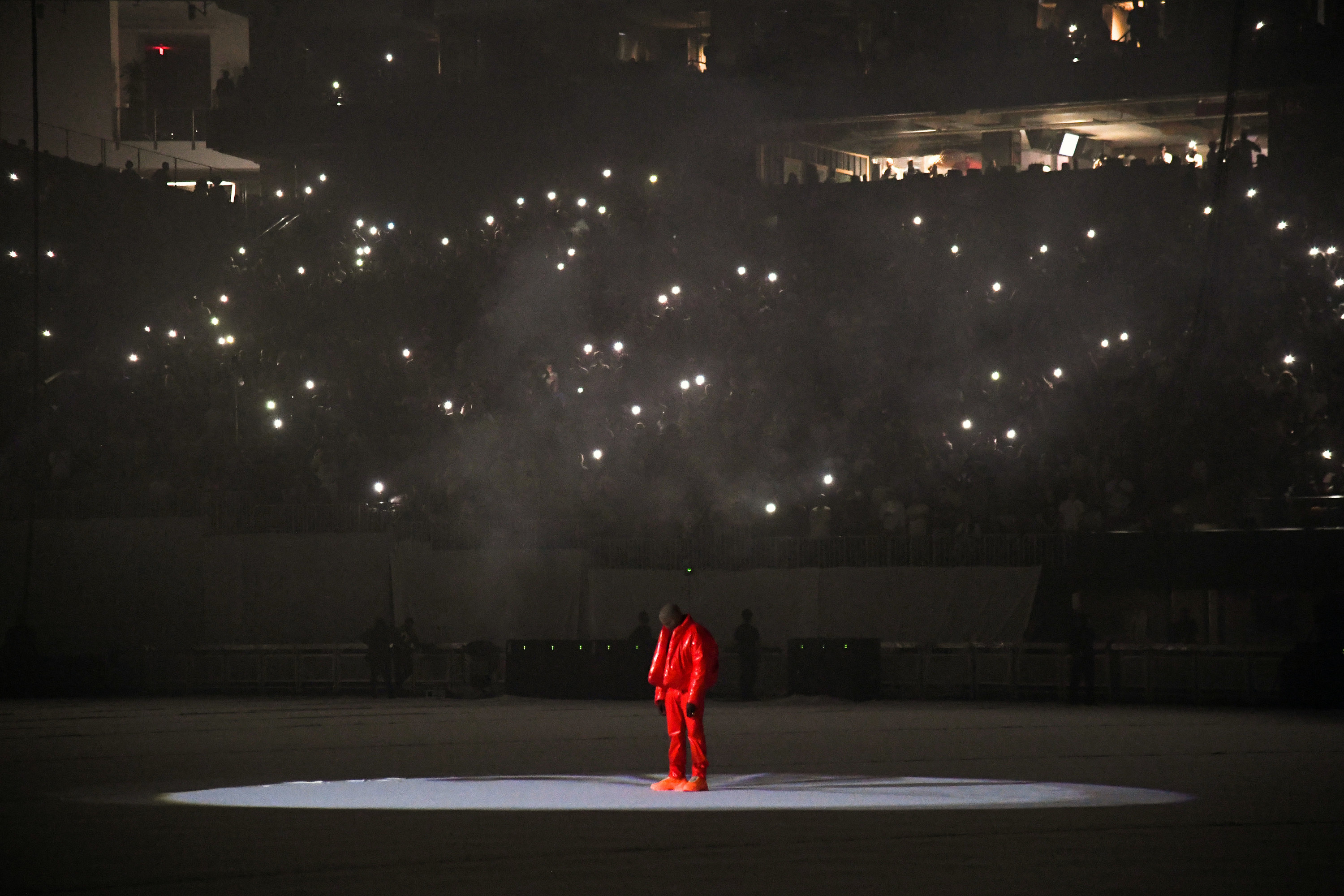 "He was respectful and gave her the heads up, and did not want to blindside her," a source told E! News, going on to reveal that Kim apparently gave her input about the personal track.
Last night's sighting of the pair together comes just a month after Kim opened up about the divorce on the final episode of Keeping Up With the Kardashians.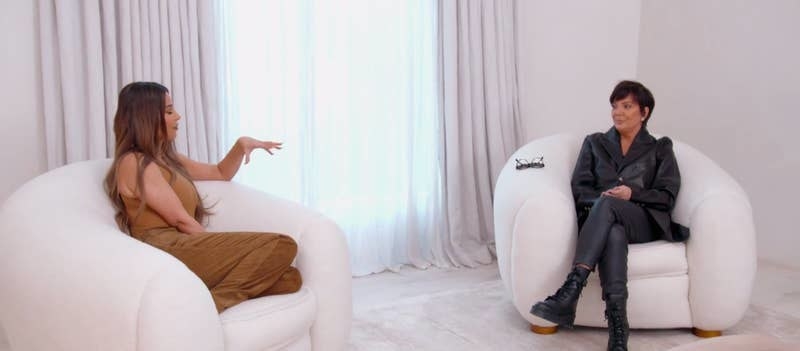 In a candid conversation with Kris Jenner, Kim told her mother about the difficulties of living apart from Kanye, admitting that she had "no one to share life with."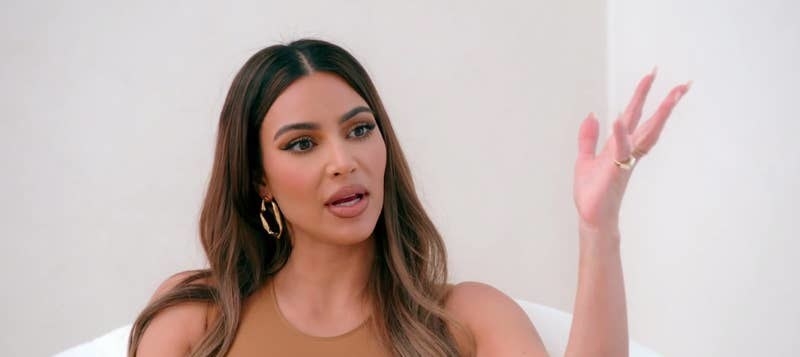 Kim also explained that she was ending her marriage after growing tired of the "extravagant" lifestyle she and Kanye shared.
"It's the little things I don't have," she explained. "I want someone where we have the same [TV] shows in common. I want someone that wants to work out with me."
Earlier this year, Kim also confirmed during an episode of KUWTK that Kanye's controversial tweets were what made her start considering divorce.
Kanye's erratic behavior peaked at this time last year, when the rapper launched his presidential campaign before taking to Twitter to brand Kim and Kris Jenner as "white supremacists."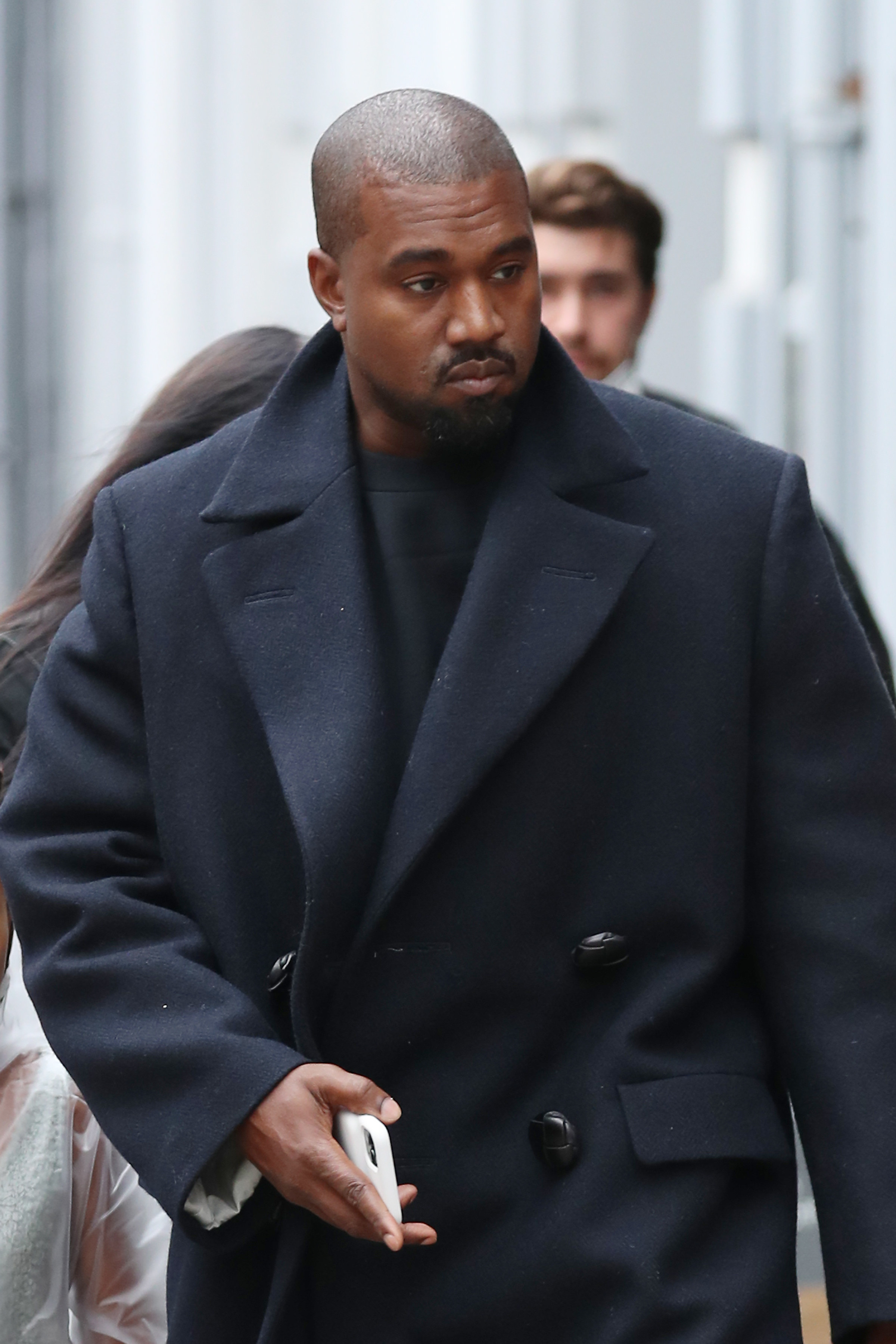 However, a year on from the difficulties that led to the end of their marriage, Kim and Kanye now appear to be working through their divorce amicably.
But Kim and Kanye uniting wasn't the only unexpected reunion of the night.
Fans were thrilled to hear that Kanye also appears to have resolved his seven-year-long feud with Jay-Z, with Jay featuring on the album's closing track.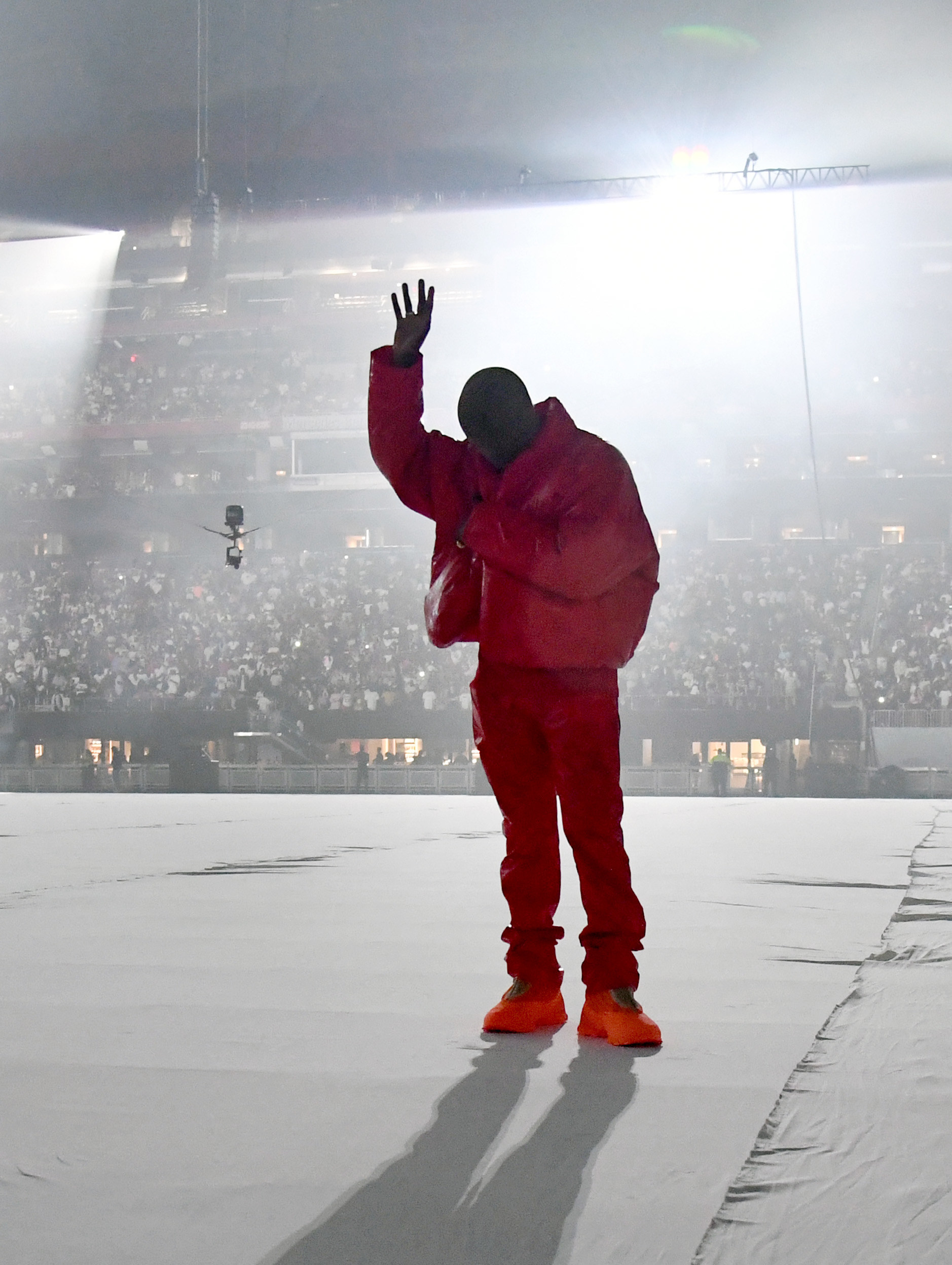 The iconic feud between the rappers reportedly began when Beyoncé and Jay-Z didn't attend Kim and Kanye's wedding in May 2014.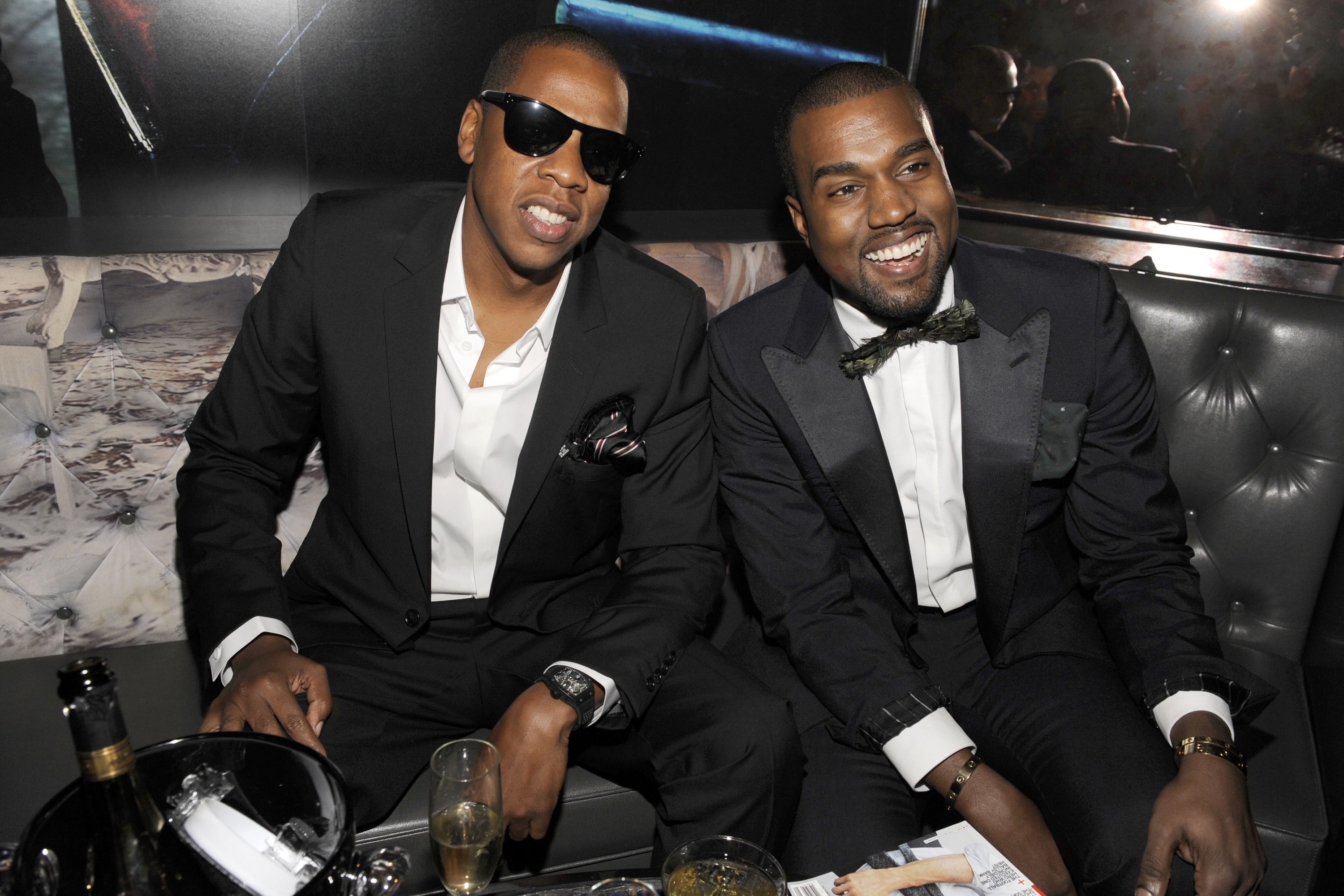 Fans were given reason to be hopeful last year when the Watch the Throne duo were spotted interacting at Sean "Diddy" Combs' birthday party in LA, which hinted that they'd finally put their beef behind them and a possible collab might be on the cards again.
Although, many were quick to suggest that last night's reconciliation on the Donda track was interestingly timed given the reported rift between Kim and Beyoncé.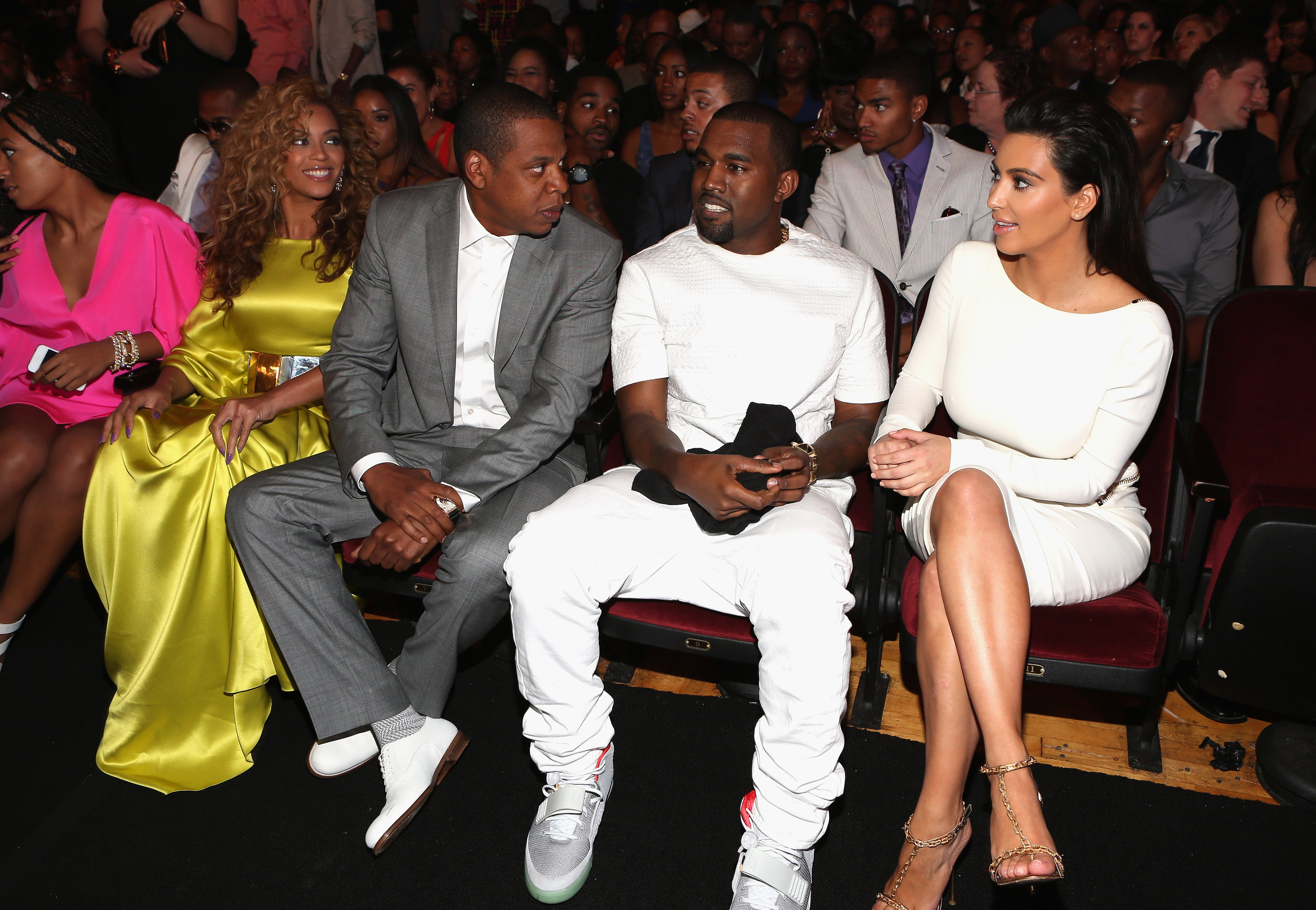 "Kanye and Kim get divorced now all of a sudden Ye and HOV are back working together. I don't believe in coincidences," one fan tweeted.