In this week's episode of The Kardashians, we got a behind-the-scenes invite as the family hit the red carpet for the show's Season 1 premiere in April.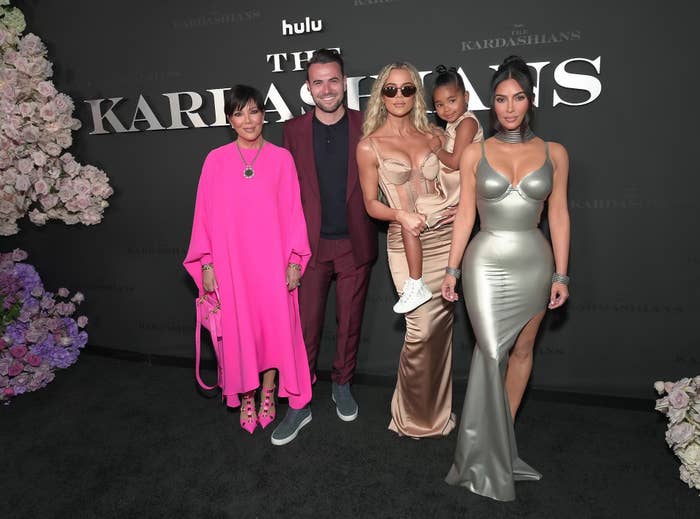 If you think back, you might recall that one of the biggest talking points from the star-studded event — aside from Kim Kardashian and Pete Davidson almost making their red carpet debut — were reports that someone heckled Tristan Thompson when he appeared on the big screen.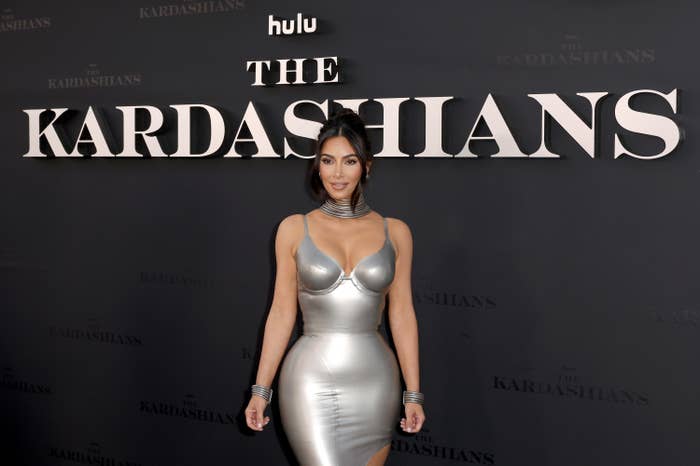 For a bit of context, the first episode of Season 1 — which was shot around fall 2021 — focused partly on Tristan and Khloé attempting to rebuild the foundations of their relationship in the hope of having a second baby together.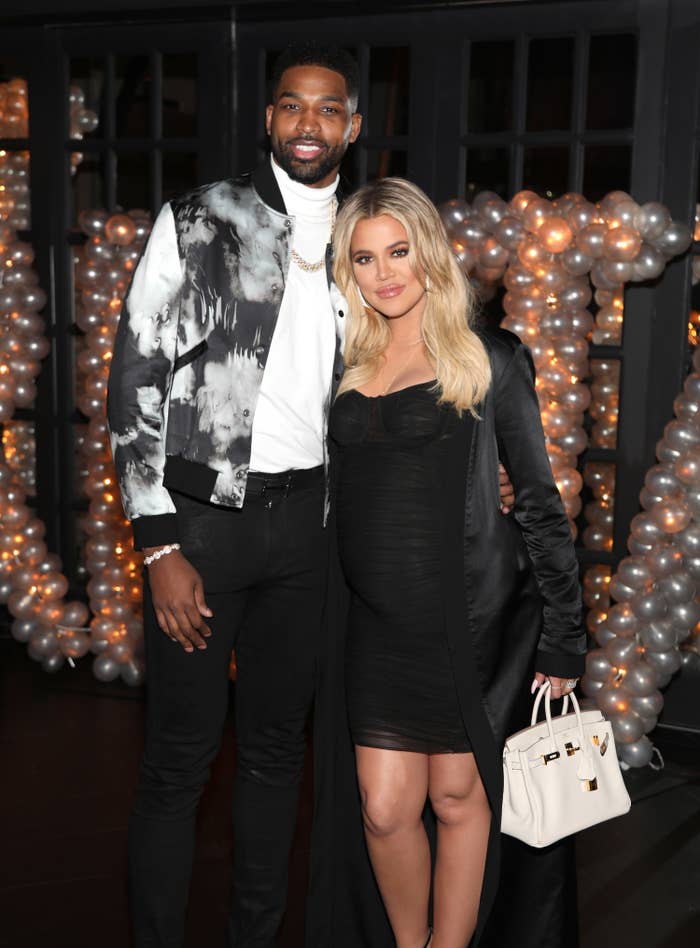 This storyline was controversial in itself, given that Tristan had very publicly cheated on Khloé twice prior to this. However, by the time the episode aired in April, it had been exposed that Tristan had not only cheated again, but this time had impregnated another woman behind Khloé's back.
We didn't know it then, but it has since been revealed that Tristan and Khloé were also engaged at the time he conceived the child.
So, it goes without saying that fans were not best pleased to see Tristan in the first episode talking to Khloé about wanting to expand their family — all while knowing he was expecting a baby with another woman.
In one scene that has aged particularly badly, Tristan and Khloé are talking about how far they've come in their relationship thanks to regular therapy sessions, prompting Tristan to look toward their future.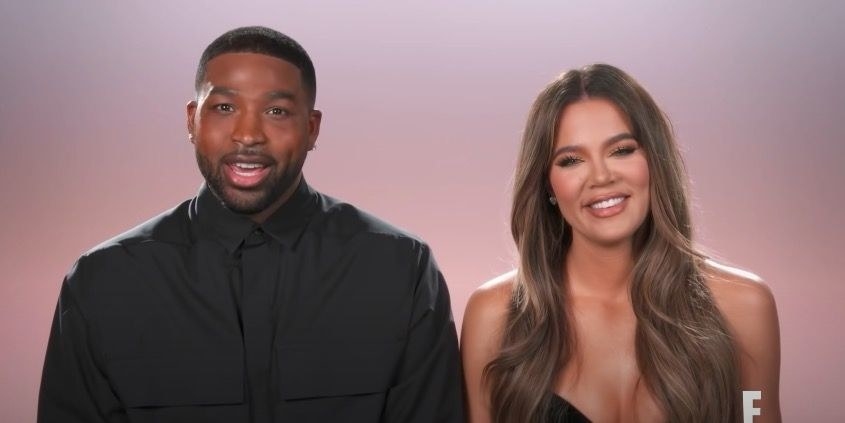 At one point in the conversation, Tristan is moved to say: "I want to get us back together … and hopefully be able to expand our family one day, god willing."
And so, when this particular scene was shown to the public for the very first time in a packed movie theater, one audience member made their disgust known, yelling "LIAR!" at the top of their lungs.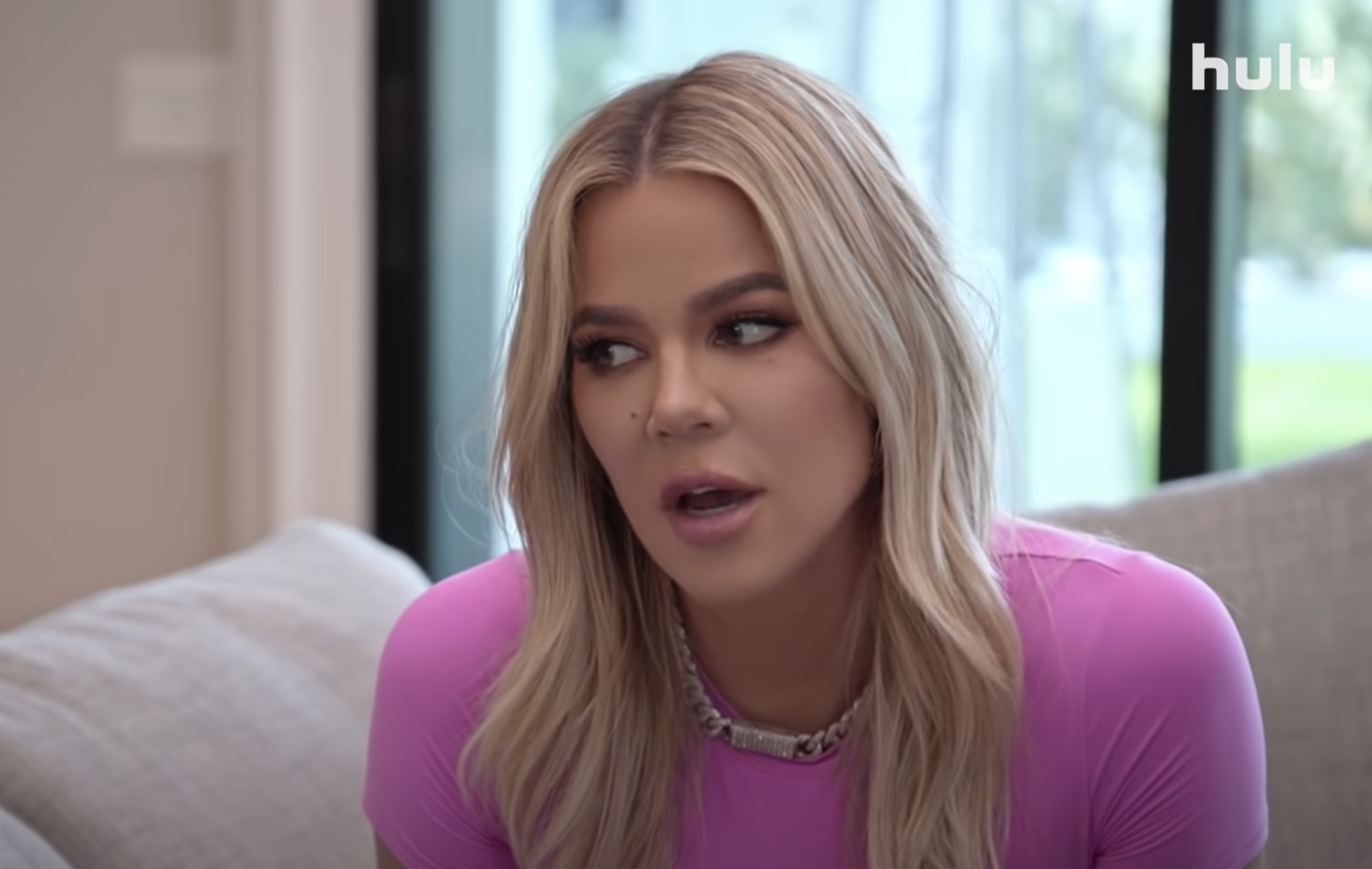 In case you aren't in the know, this line is a reference to a viral scene from a 2019 episode of Keeping Up With the Kardashians, in which Khloé calls Tristan a liar while hearing about his second cheating scandal, this time with Kylie Jenner's BFF, Jordyn Woods.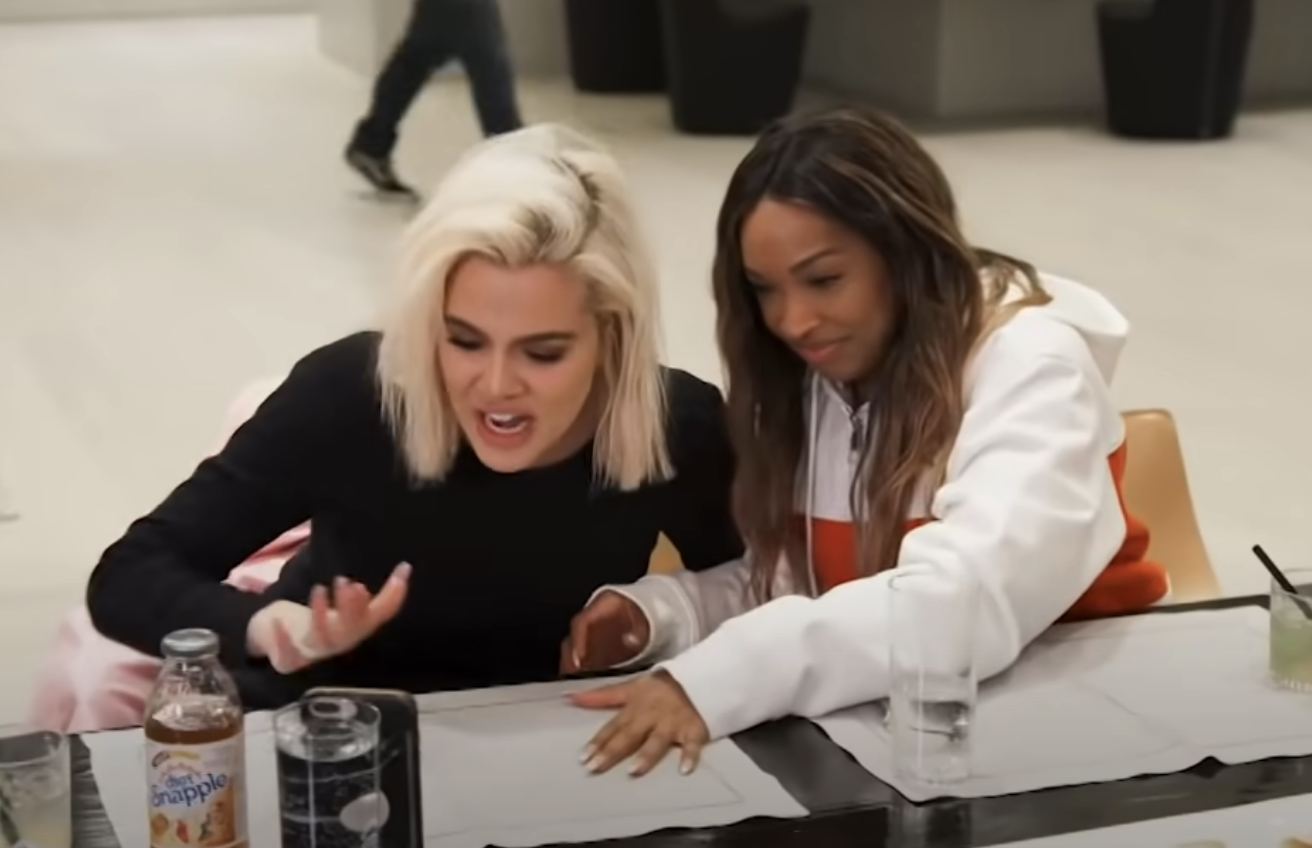 However, according to audience members, the comment didn't quite land in the moment, and the theater was stunned into silence, unsure at the time who had yelled out.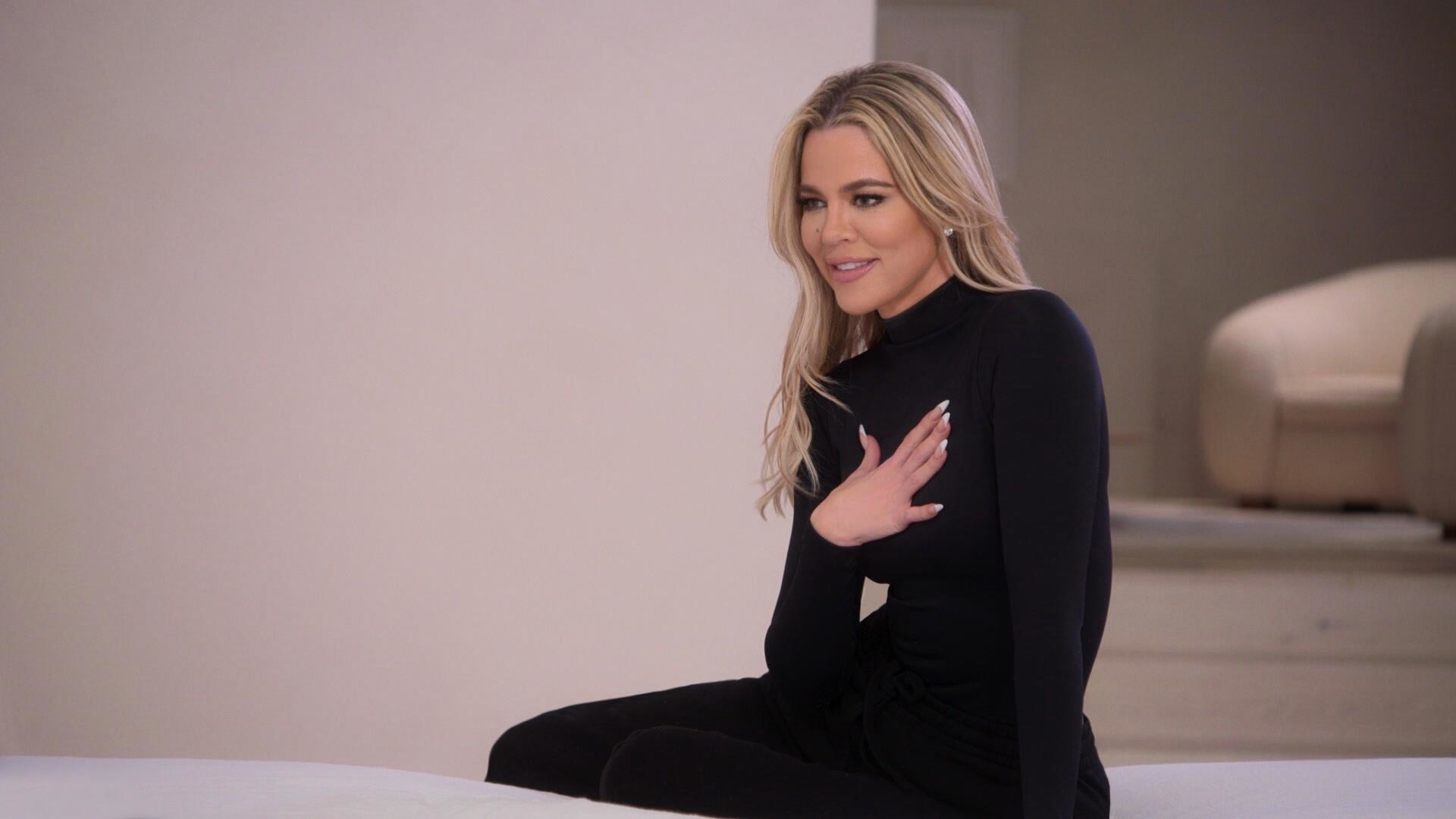 Before long, eyewitnesses began speculating that it was Khloé. However, we didn't get confirmation until about a month later, when Not Skinny But Not Fat podcaster Amanda Hirch quizzed Khloé on the awkward moment during an interview.
"I, as an audience member, heard somebody be like, 'liar!' And I just want to tell everyone that no one knew it was you. Like, everyone was quiet and no one laughed because we thought it was a rando!" Amanda said.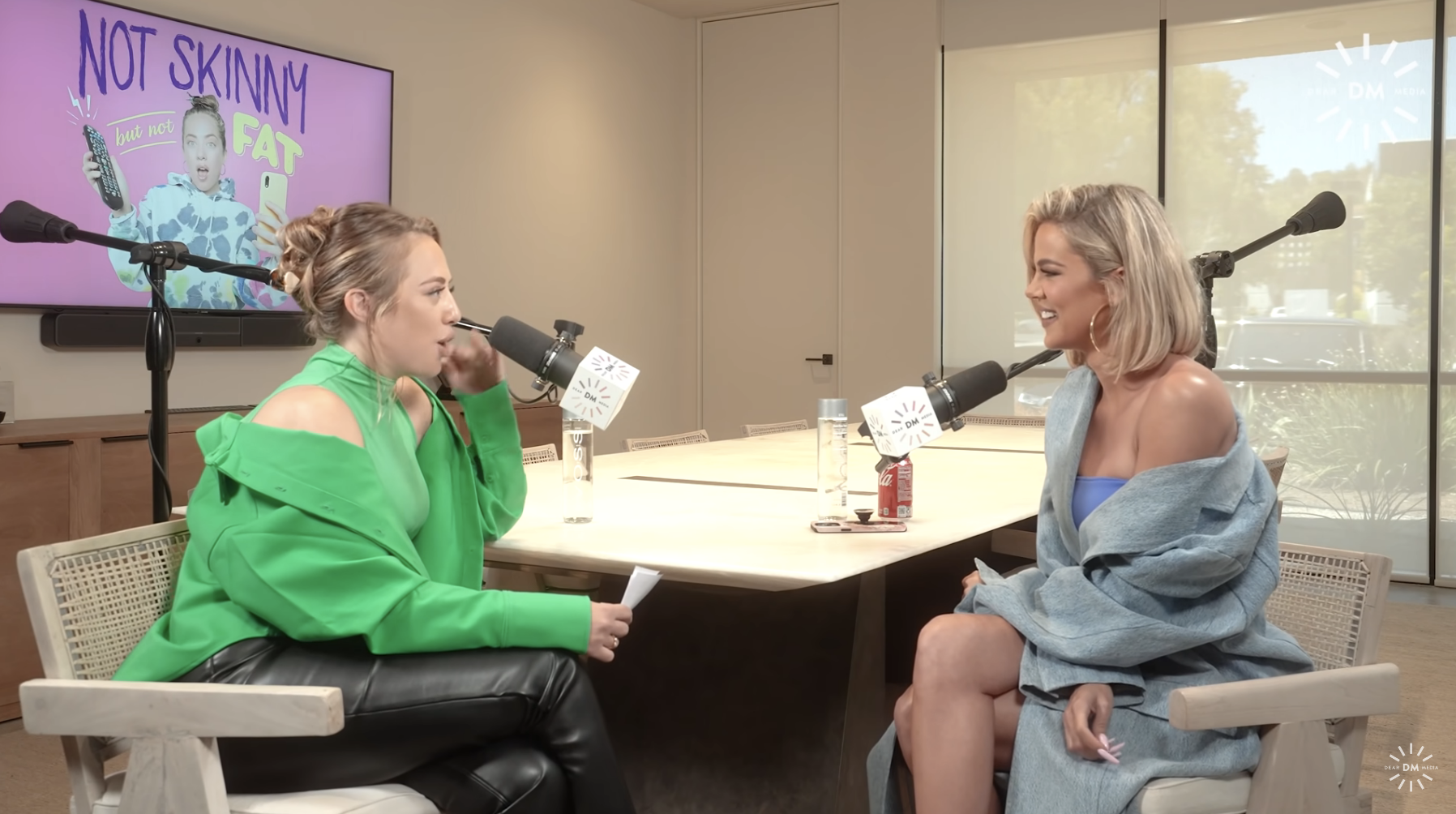 In response, Khloé admitted it was in fact her, joking that she'd let her emotions get the better of her and had forgotten she was surrounded by so many people.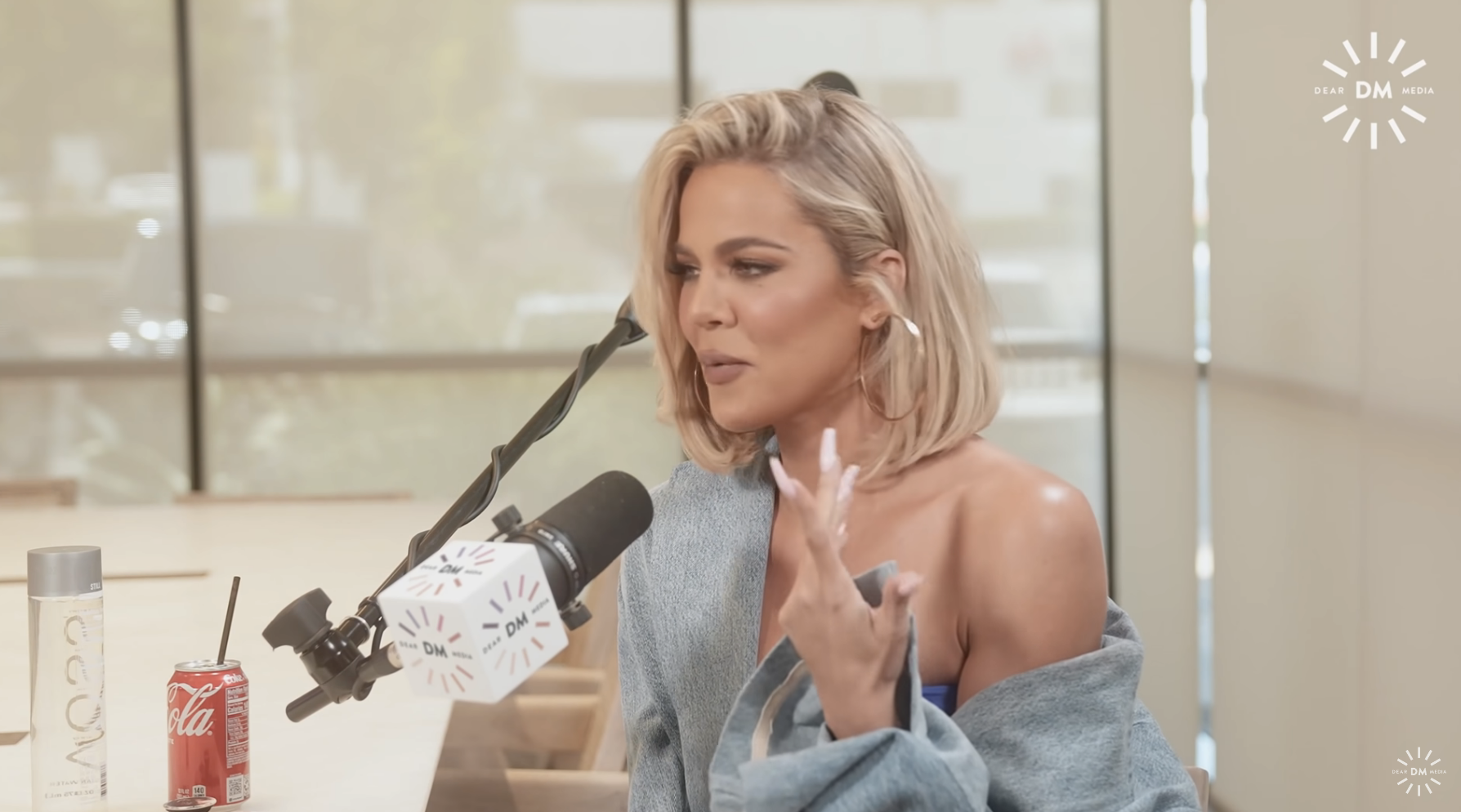 And now, with cameras rolling at the premiere, we finally got Khloé's full explanation as to why she heckled Tristan in the theater.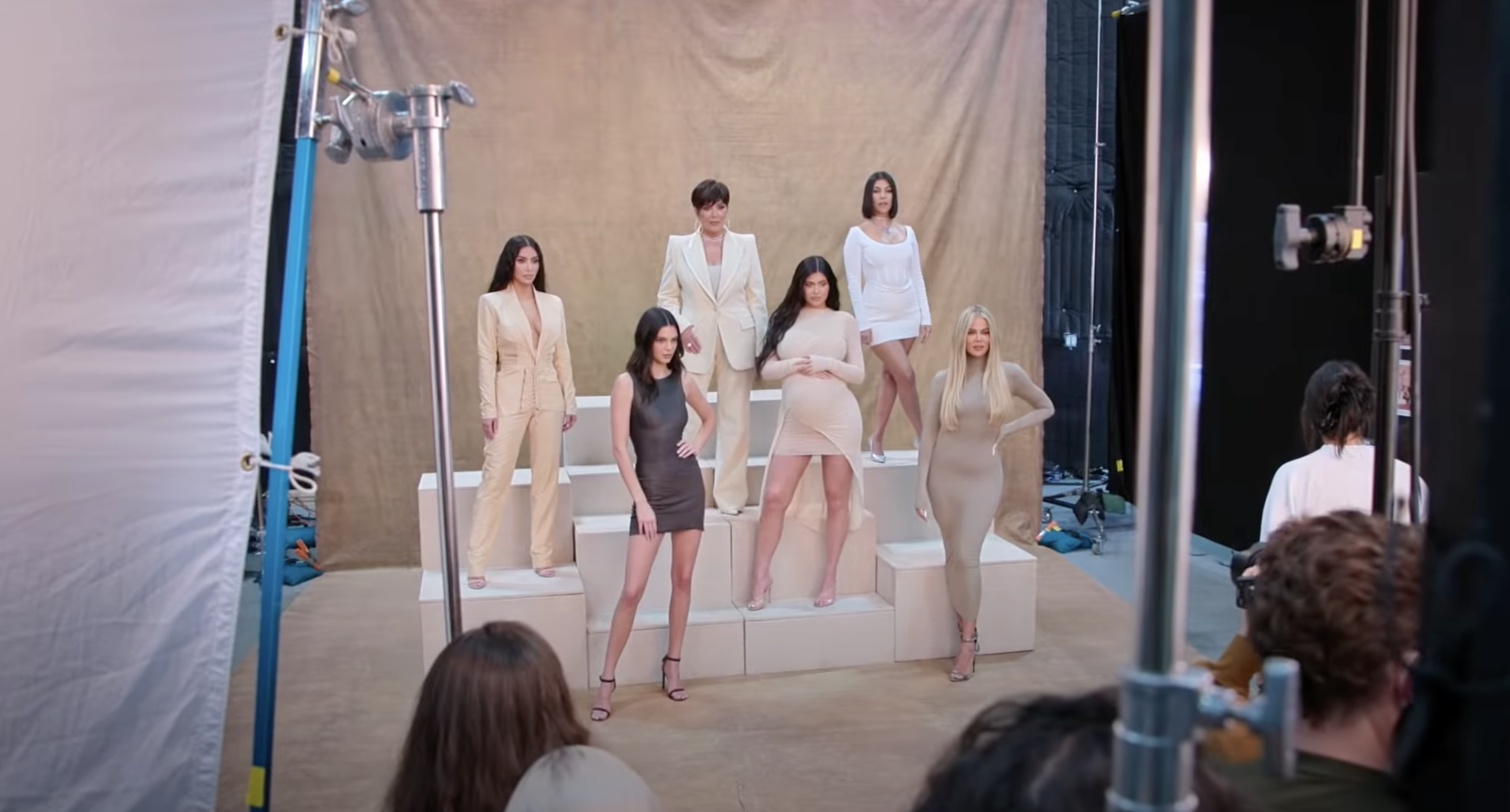 Reflecting on the premiere in her confessional, Khloé begins: "It's definitely a crazy experience living the show, and then watching the show in real time with viewers. … You hear everyone's responses in real time."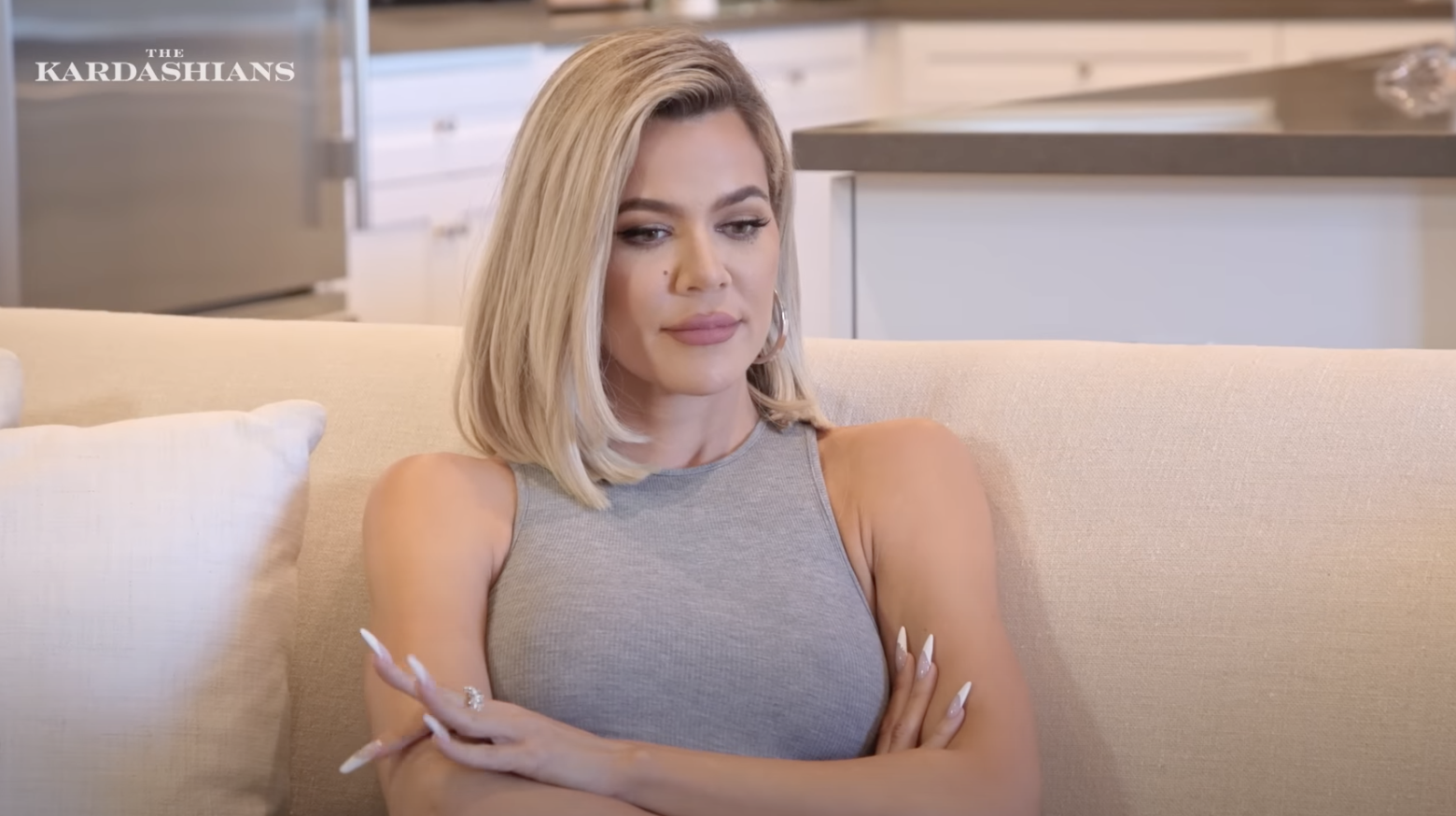 Despite saying it was "exciting and fun" watching the show in a packed movie theater, she admitted it was hard to relive the episode's sad moments with a crowd of people watching her every move — particularly during ~that~ scene with Tristan.
"When I was watching the show and Tristan was on and telling [me]: 'Oh, we're...' — I don't even know what he said, 'cause I blacked it out, but it was like, 'Oh, we're just so great,' or whatever the fuck he's saying," she said. "I felt as if the whole theater was staring at me."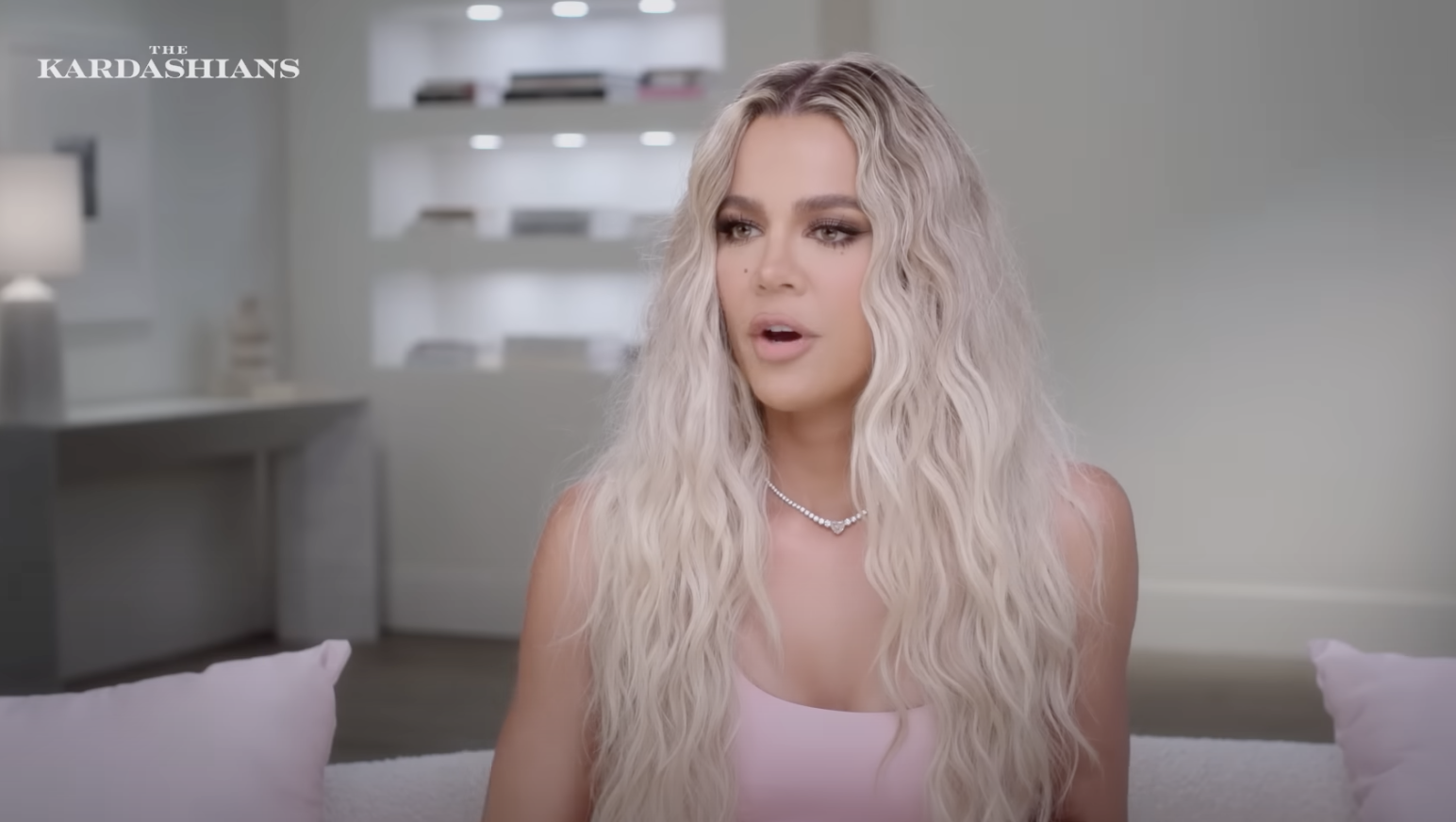 We then cut to a shot of the dark movie theater, with Khloé's heckle piercing the silence. Interestingly, unlike the version of events mentioned in the NSBNF podcast, the episode appears to have been edited to include laughter and applause after the comment was made.
Explaining her reasoning for speaking up, the Good American founder said it "just came out," admitting that she perhaps made the situation "a lot more awkward than it needed to be."
"I was just like, this is so awkward! 'Cause it's like, what a crock of shit! What the fuck? And I believed you and I was listening to you and I was receiving everything you said. But you're a fucking LIAR!" she said, repeating the iconic line one last time.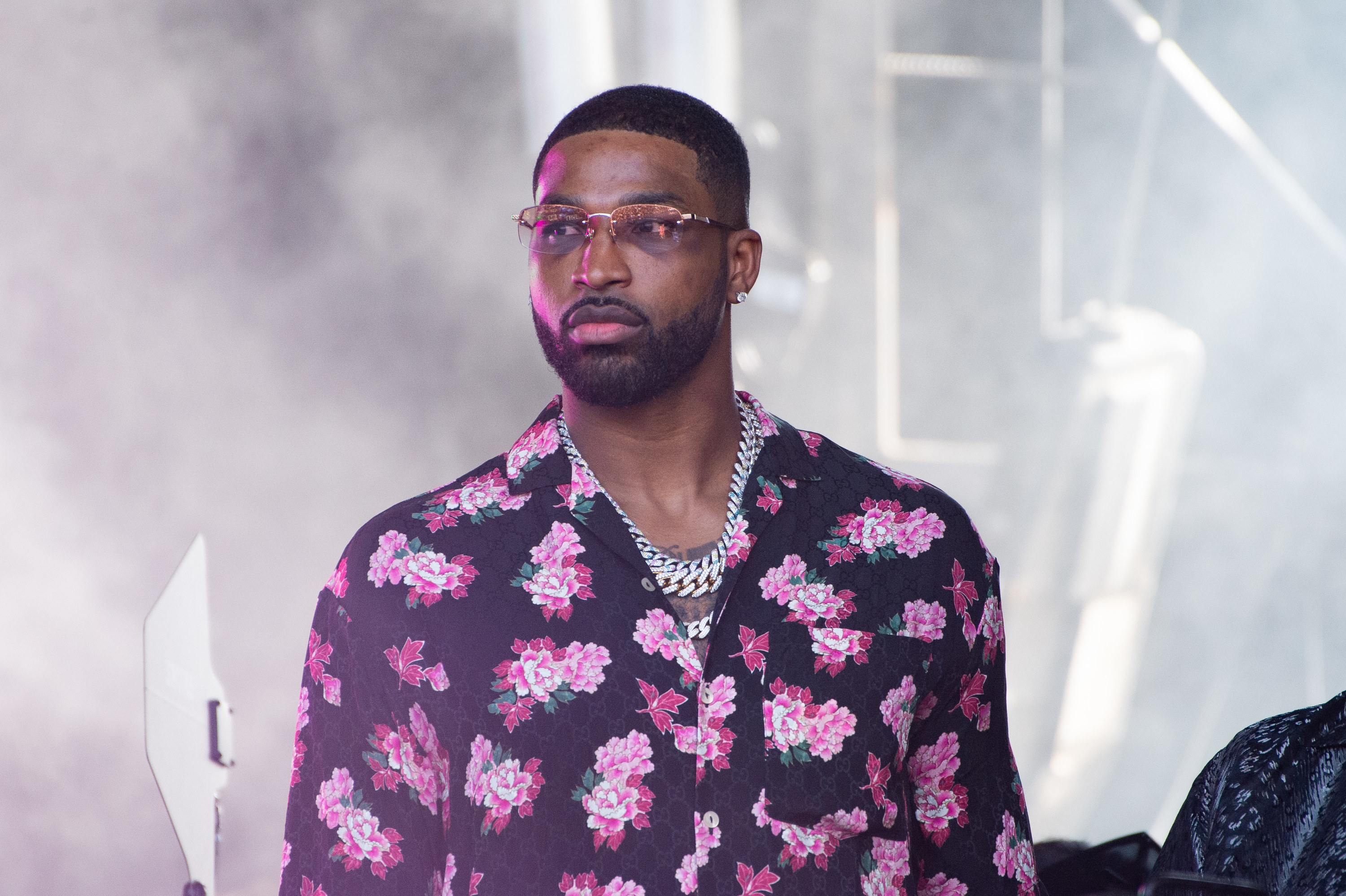 Well, I don't know about you, but after all that Tristan's put her through in the past year alone, I think Khloé is well within her right to let out her anger. You go, Khlo!