Last Friday evening, Katie Holmes graced the red carpet at the iHeartRadio Jingle Ball concert in NYC — and suffice to say, her outfit for the event was not well received.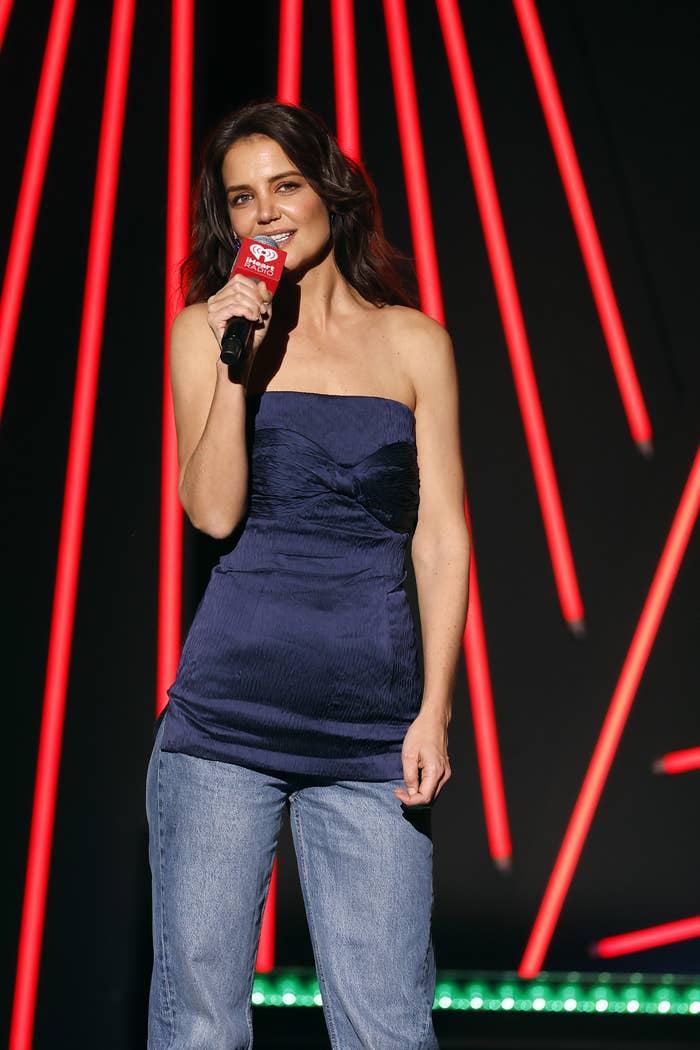 The actor — who has previously been praised for her exceptional personal style — appeared casual and comfortable in what appeared to be a navy strapless dress and a pair of frayed denim jeans, completing the look with a pair of black sneakers.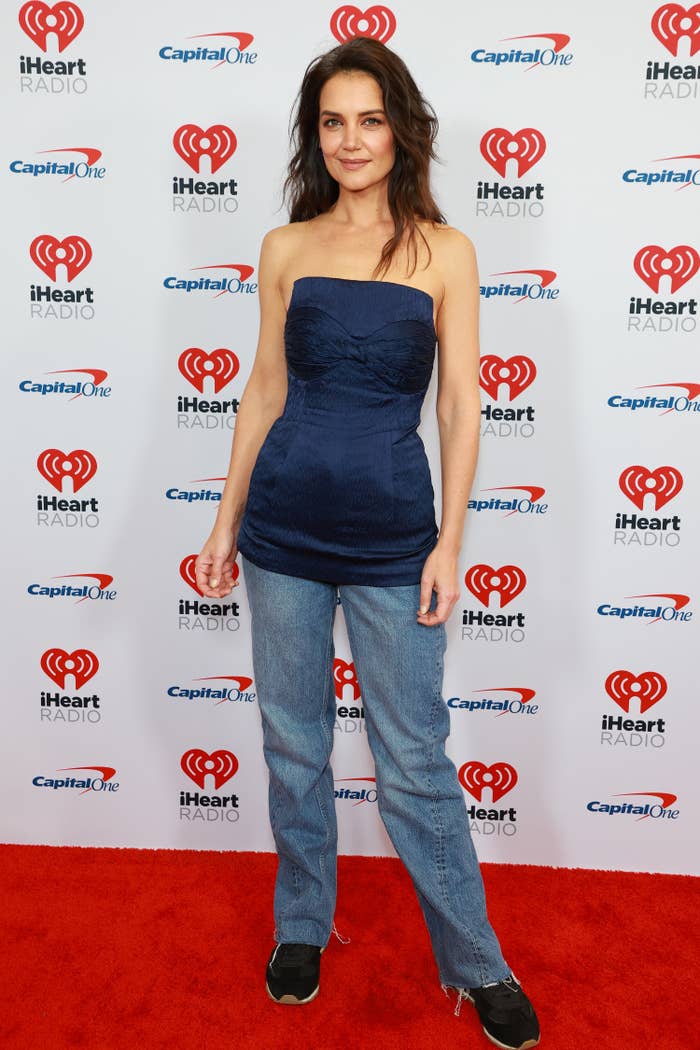 In spite of the fact that the Jingle Ball concert calls for a more ~chill~ dress code, the look was deemed to be pretty awful.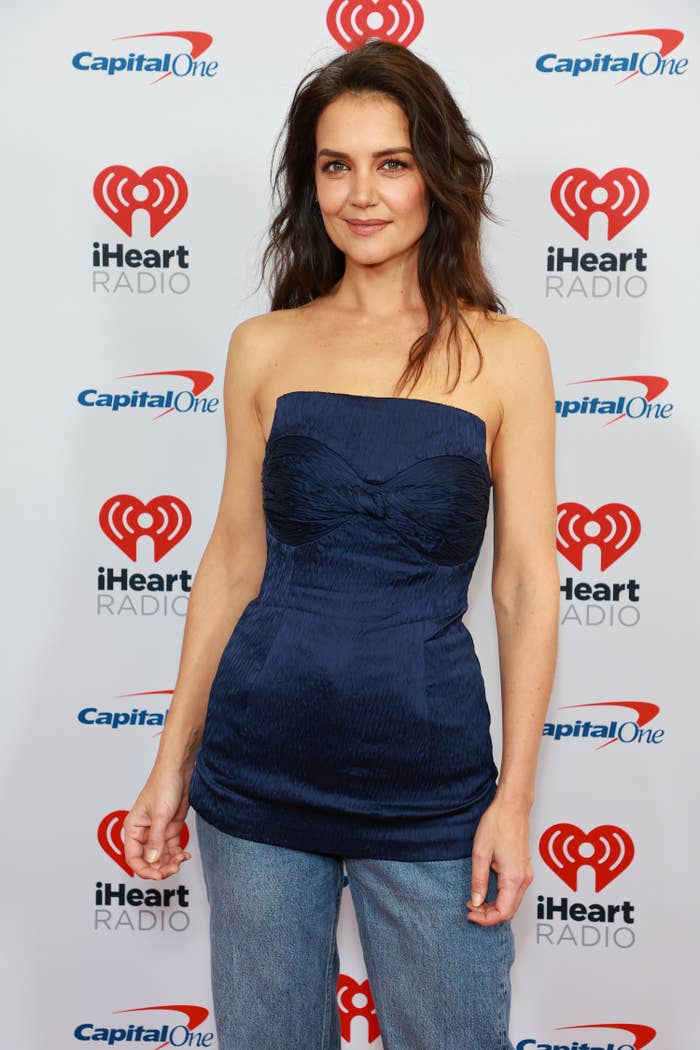 For starters, most people couldn't believe that the picture was so recent, with the once-beloved mini-dress and jeans combo looking like it'd been lifted right from 2002.
"Please for the love of goddess keep this era of fashion in the archives," someone wrote, referring to the controversial Y2K trend. "Love Katie Holmes… but I detest this cursed red carpet era. idc idc idc."
Another person critiquing the look was literally lost for words, saying they were "disturbed" by the sheer sight of it.
"I actually don't have a witty tweet for this, I'm just very disturbed," they wrote. "Like this CAN'T BE the Katie Holmes who was serving in a knit Khaite sweater and bralette just two summers ago…"
Others took their disgust to a whole new level, suggesting that Katie deserved prison time for her fashion crimes.
Of course, not everyone was in agreement, and there were plenty of people who suggested that if someone like Bella Hadid or Emma Chamberlain had rocked the same look, the response might not have been so brutal.
But now, the mastermind behind the outfit is here to offer an explanation — and it sounds like she has no regrets.
Speaking with the New York Times about the divisive ensemble, Brie Welch, Katie's stylist, said that the look was a product of their combined fashion preferences and was created with comfort in mind.
"We decided the rich color and subtle bustier effect detailing of the top was elegant and would be fun if paired with jeans, creating a more youthful feel for Jingle Ball and the atmosphere there," she began, going on to say that the actor is "more than capable of looking cool in an unintentional trend 20 years later."
As for the sneakers? Brie has heard your cries and is pinning that decision on Katie, saying that she opted for a casual shoe because there "would be a lot of dancing to Dua Lipa."
"And there is nothing more comfortable," she added.
Amid the backlash, there had been a lot of deliberation about whether or not the navy blue tube top was a dress over jeans, or simply just a long blouse.
Thankfully, Brie was able to clear this up too, telling fans on Instagram that contrary to popular assumptions, the top was not a dress.
Well, who are we to argue?