Kanye West has sparked speculation that he was unfaithful to Kim Kardashian during their marriage thanks to new lyrics from Donda.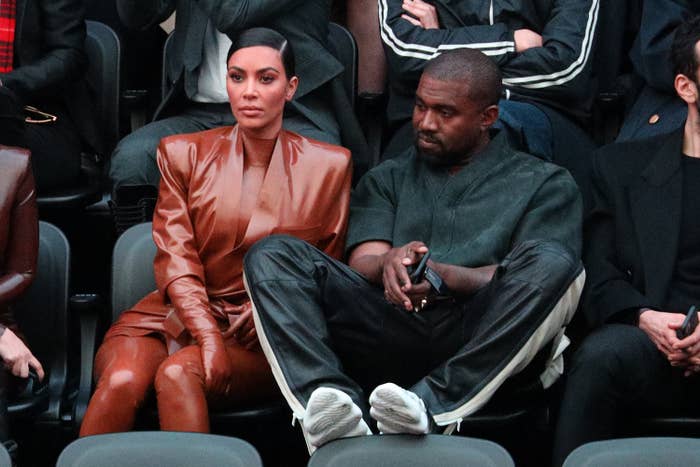 On Saturday, Kanye's tenth studio album was finally released to fans after months of anticipation fueled by three listening parties, each attended by his estranged wife, Kim.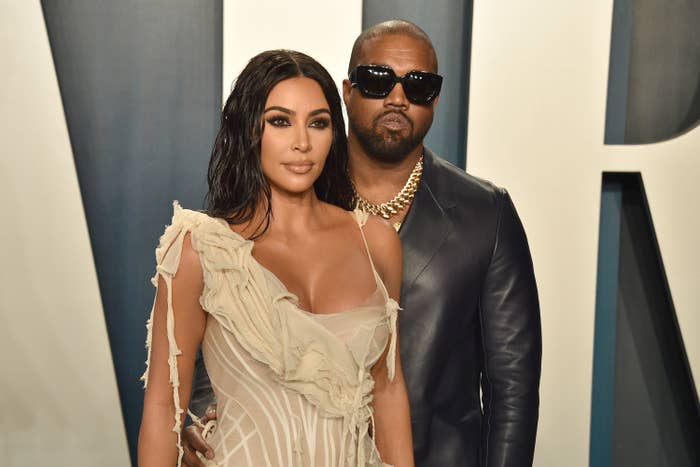 And with each listening event came increased speculation about Kim and Kanye's current relationship after Kim filed for divorce from the rapper in February citing "irreconcilable differences."
Fan theories hit fever pitch last week after Kim joined her estranged husband on stage at his third listening party wearing a Balenciaga couture wedding gown, moments before they were photographed holding hands as they left the venue.
And while the re-creation of their wedding bolstered rumors of a reconciliation, Kanye's new lyrics now reveal that things might be slightly more complicated than we once thought.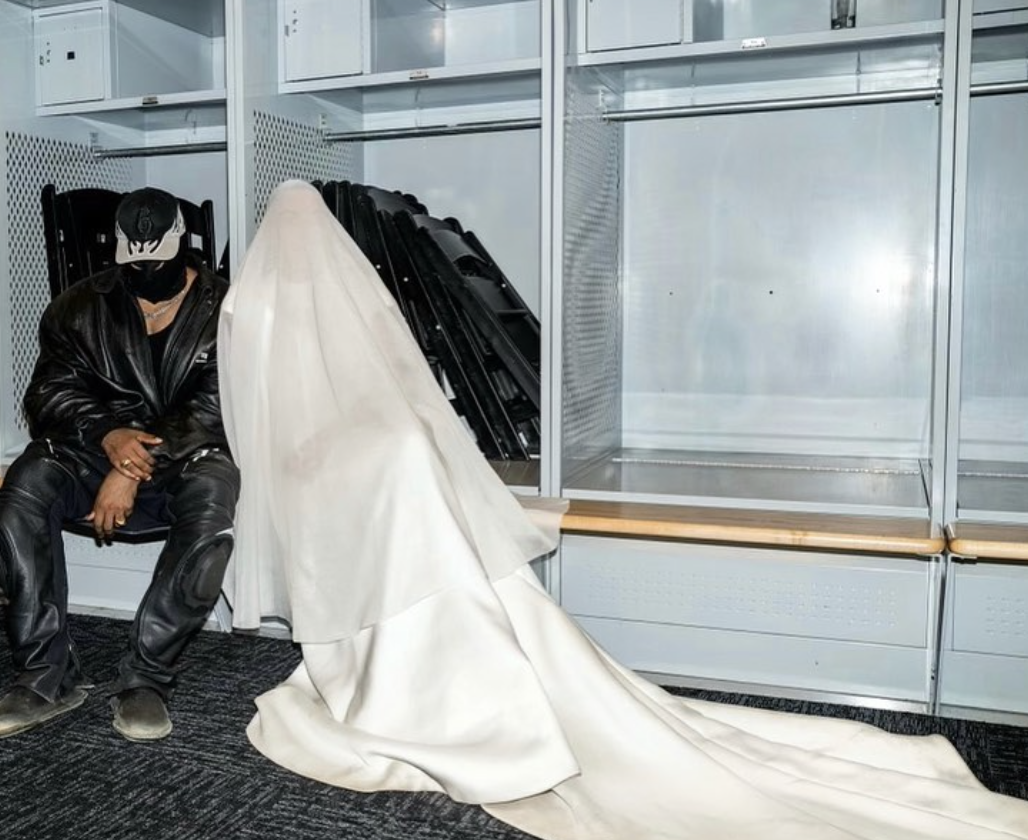 Donda marks the first time Kanye has spoken out about the divorce, and inevitably fans were eager to pick apart the lyrics, which might offer further insight into the breakdown of their highly publicized marriage.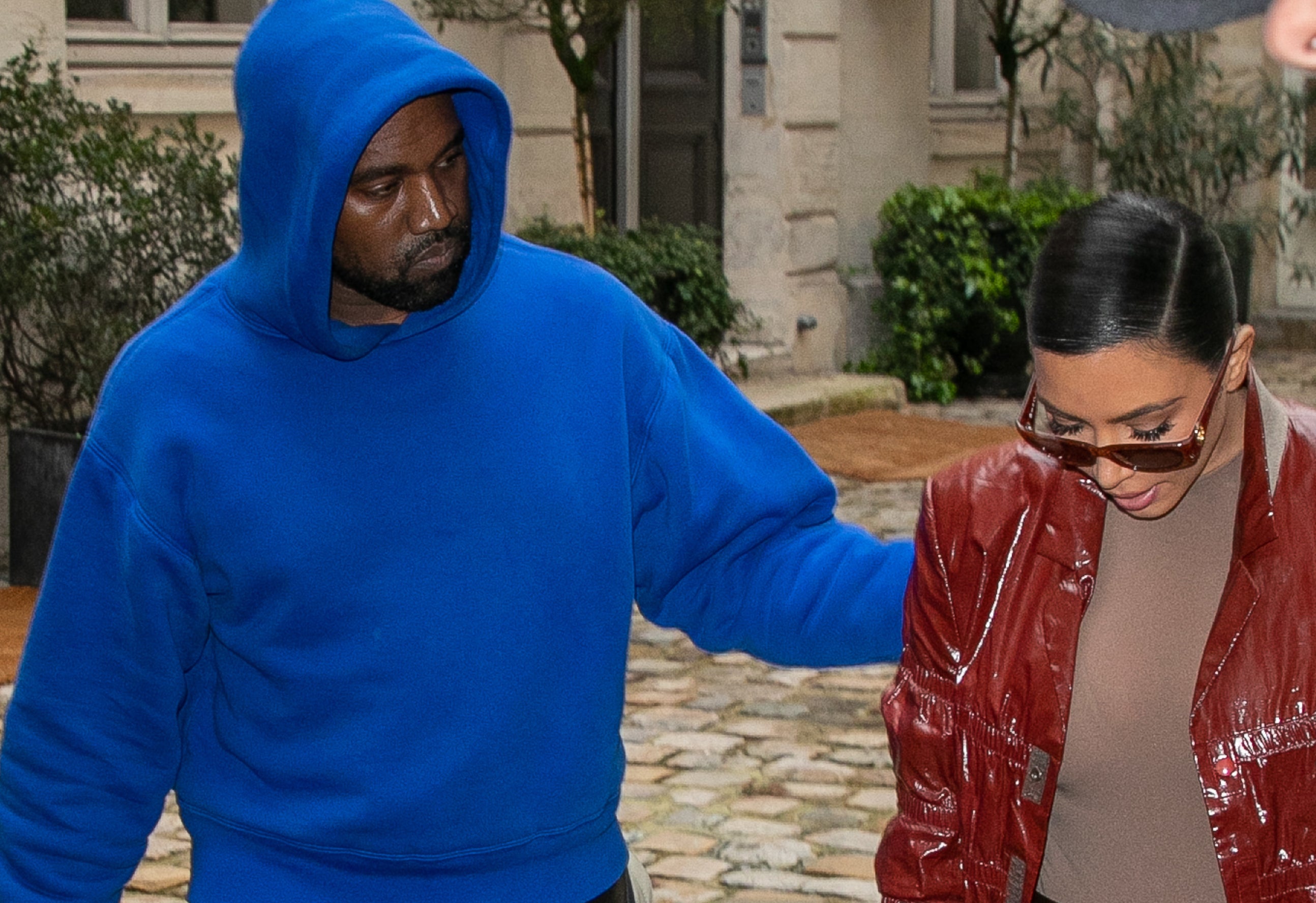 Among plenty of other references to Kim on the album, during the song "Hurricane" Kanye appears to allude to cheating on his wife after the birth of their first two children North and Saint, who are now aged eight and five.
The 44-year-old hints at infidelity with the lyrics: "Here I go actin' too rich, here I go with a new chick / And I know what the truth is, still playin' after two kids."

The timings suggest that Kanye may have been unfaithful sometime between 2015 and 2018, prior to the birth of their third child together, Chicago, now aged three.
A source told People Magazine that the lyrics are "in a way [Kanye's] testimony of everything he did wrong and his apology and taking accountability."
Interestingly, in the same song he goes on to detail how physical distance put a strain on his and Kim's marriage and led to him being constantly absent from their family home.
Kanye goes on to seemingly express regret at his absence and his subsequent failure to nurture his marriage and family, rapping: "Architectural Digest, but I needed home improvement / Sixty-million-dollar home, never went home to it."

These lyrics appear to echo Kim's comments about the difficulties of living apart from her husband after revealing during the final season of Keeping Up With the Kardashians that the distance between them was ultimately destroying their marriage.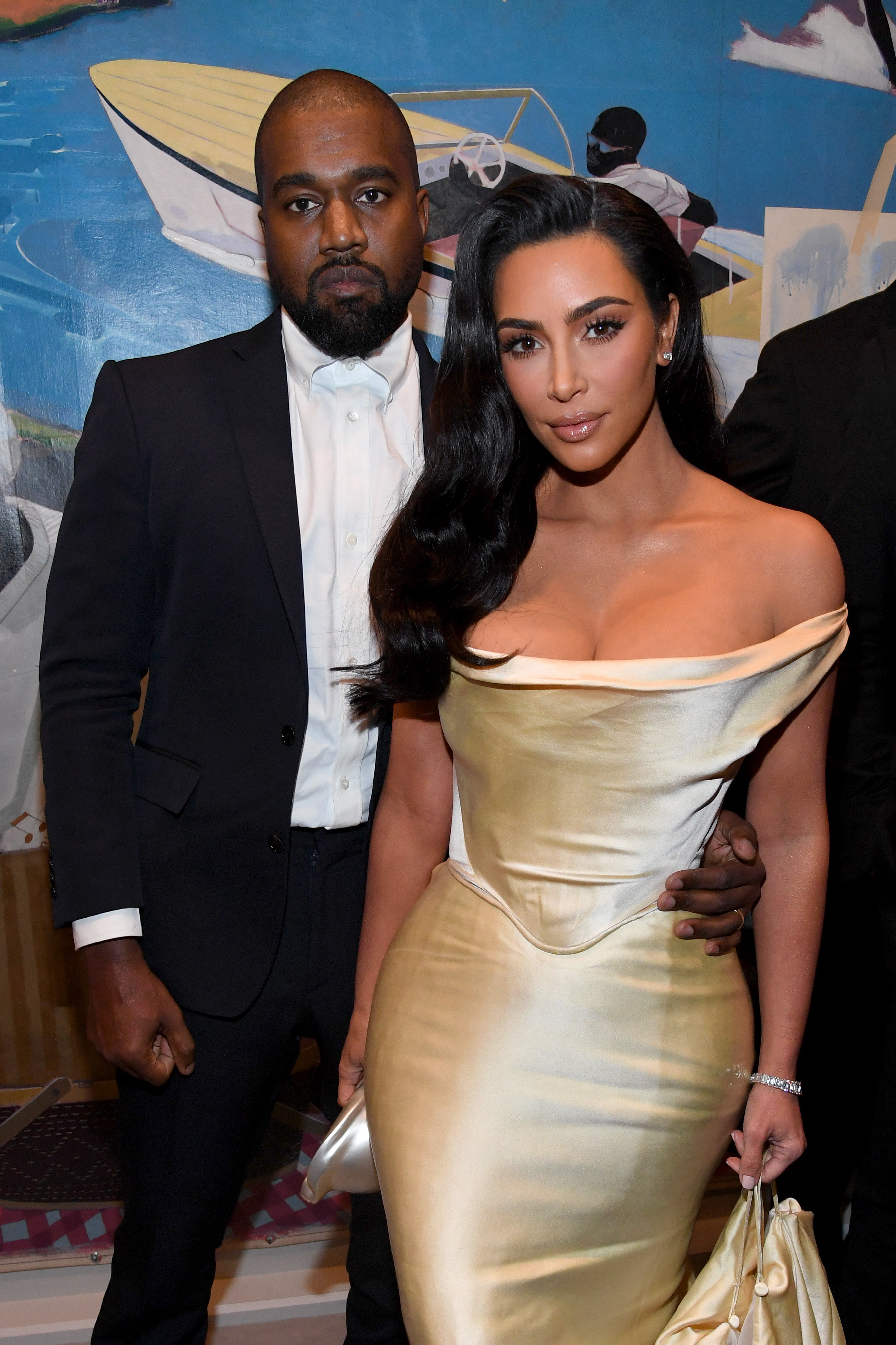 "He goes and moves to a different state every year, and I have to be together so I can raise the kids," Kim said on an episode of KUWTK.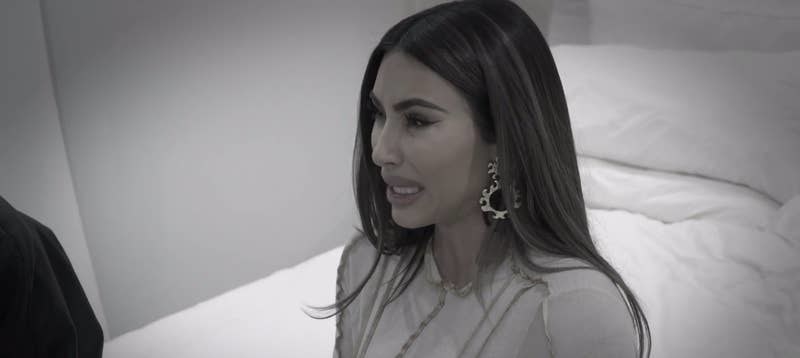 "He deserves someone that can go and support his every move, and go and move to Wyoming," she added. "I can't do that. He should have a wife that supports his every move and travels with him, and I can't."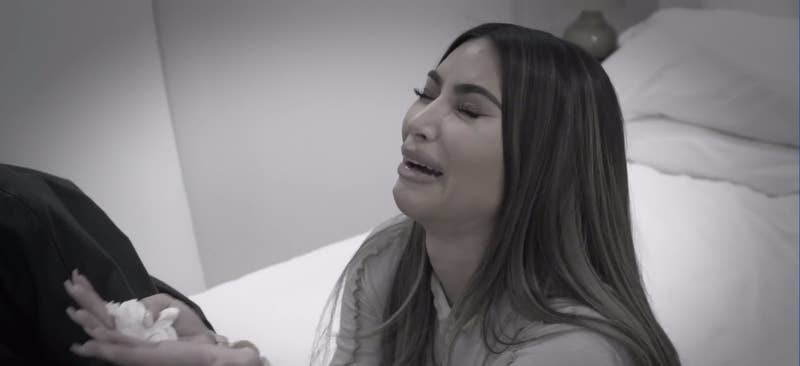 Elsewhere on the album, Kanye hints that he also questioned Kim's commitment and fidelity during their marriage with the lyrics: "Three hours to get back from Palm Springs, huh? / Who you know spend an hour in Walgreens, huh?"

The lyrics appear to reference Kanye's suspicions of infidelity, alluding to an argument where he questioned his wife about where she'd been. Fans also noticed that these lines feel pretty specific to Kim given that Kris Jenner owns a home in Palm Springs which Kim is known to make regular visits to from LA.
And aside from the hints at infidelity, Kanye also appears to suggest that their immense wealth was also the cause of "petty" arguments between the couple.
With both Kim and Kanye boasting net worths of over $1 billion each, "Off The Grid" offers rare insight into how this might have impacted their marriage, with the lyrics: "We both got a bag but my bag is more heavy / We had to stop countin', it's gettin' too petty."

However, some fans speculate that this line could also be a dig at fellow musician Drake, with whom Kanye is embroiled in an infamously messy feud, spanning 12 years.
Despite now hinting at infidelity on Donda, Kanye and Kim have never been publicly caught up in a cheating scandal despite fan theories back in 2018 that led some to believe that Kim had been involved in an affair with none other than Drake.
Murmurs of an alleged affair began after Drake repeatedly mentioned someone named Kiki — which happens to be one of Kim's nicknames — in his hit song titled "In My Feelings." However, the conspiracy was very quickly shut down by Kim herself, who at the time told fans: "Never happened. End of story."

However, Kanye's newest lyrics suggest that issues of infidelity could still be on his mind as the couple grapple with their divorce, which is apparently still on-going despite Kim's wedding dress moment last week.
Following the third listening party that led fans to believe that the couple might have patched things up, a source confirmed to People Magazine last Friday that Kim is not planning to "call off" the divorce.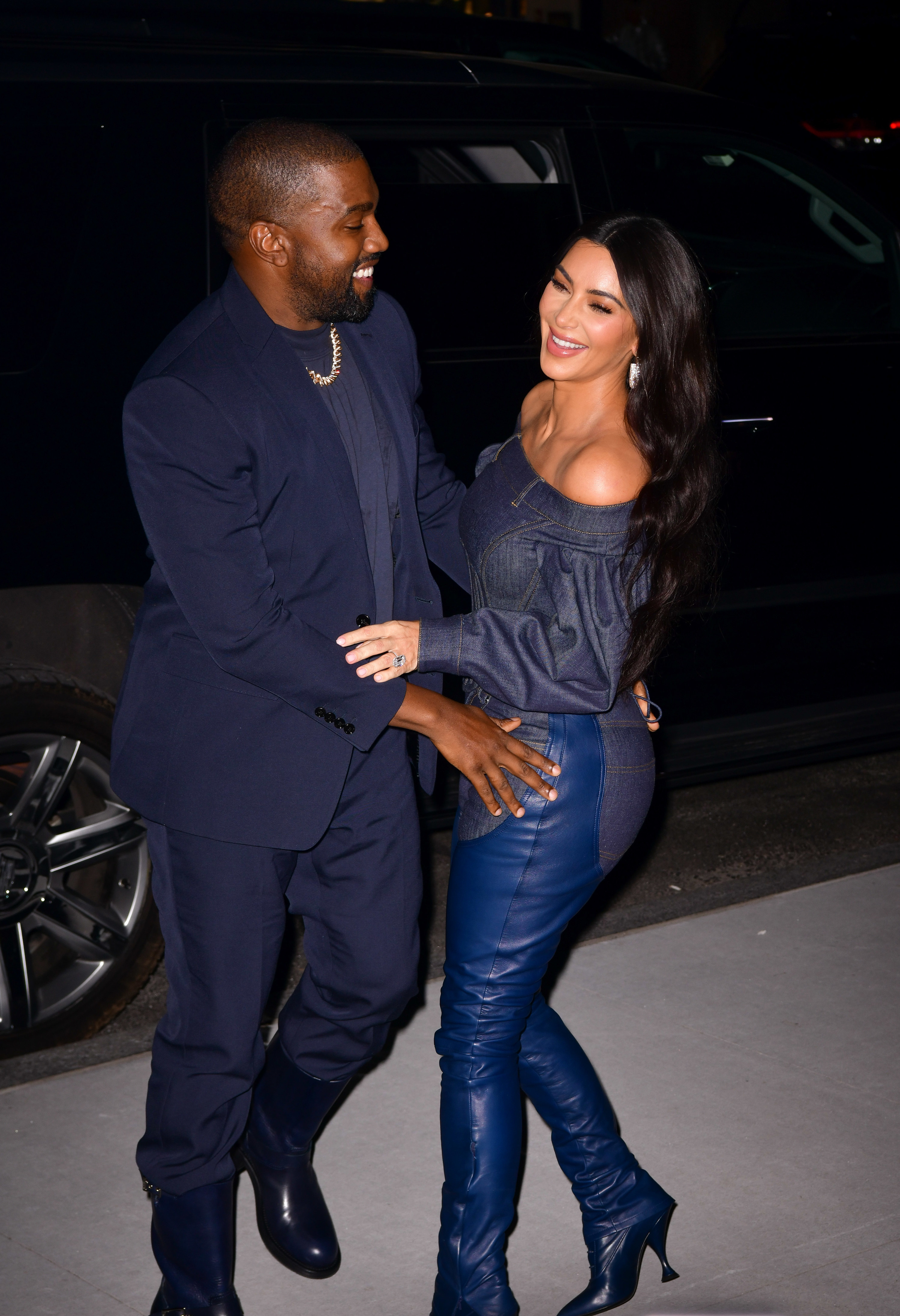 The source went on to explain that the re-creation of their wedding was intended to demonstrate a "holistic sense of love as a healing force" rather than a shift in their relationship status.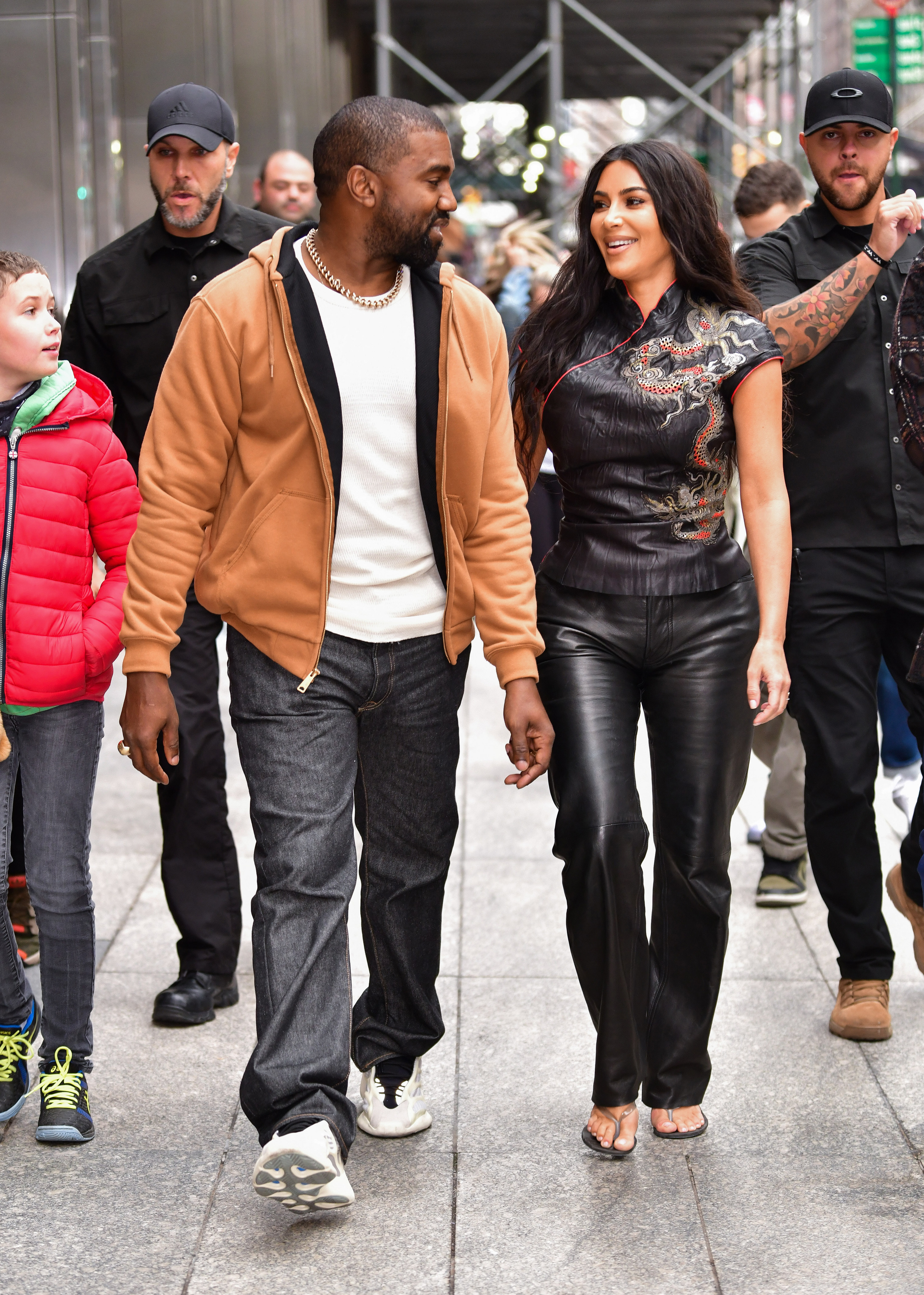 "They have come a long way since Kim filed for divorce," they added. "It's taken them months to get to this point. Kim is happy that they get along and that things are amicable."
BuzzFeed News has reached out to a representative for Kanye West for comment.