Kanye West is facing intense backlash over newly released footage of him seemingly forcing Adidas executives to watch pornography during a business meeting.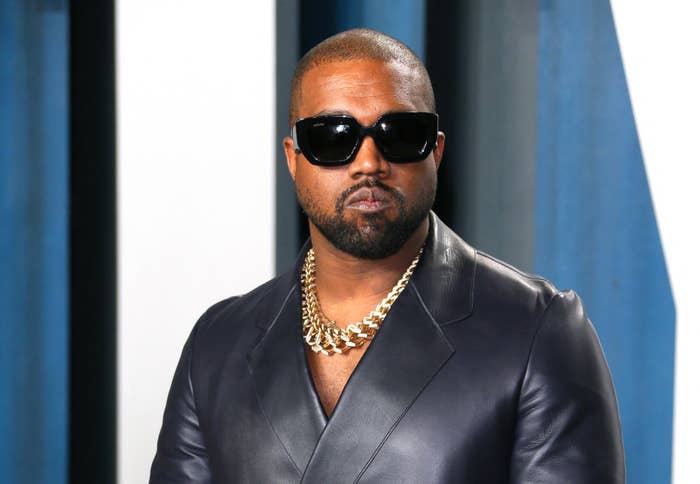 After being suspended from both Instagram and Twitter last week for sharing antisemitic statements, the rapper — known as Ye — has turned to YouTube, uploading a 30-minute documentary on Monday.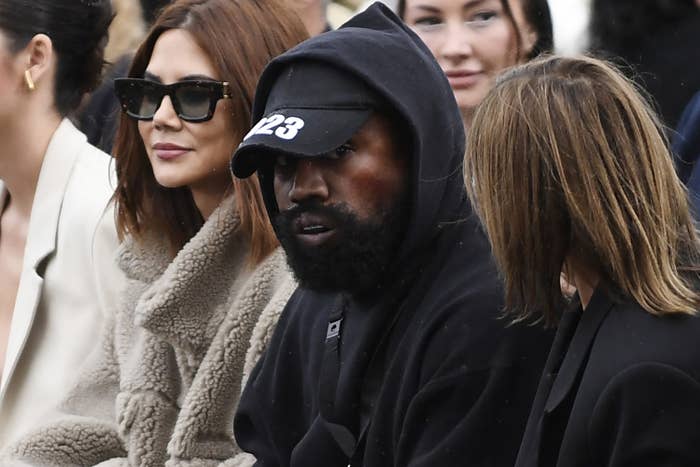 Titled "LAST WEEK," the video gives viewers a glimpse into Ye's personal and professional endeavors, including clips from a business meeting with Adidas executives in which he can be seen showing them porn on his phone.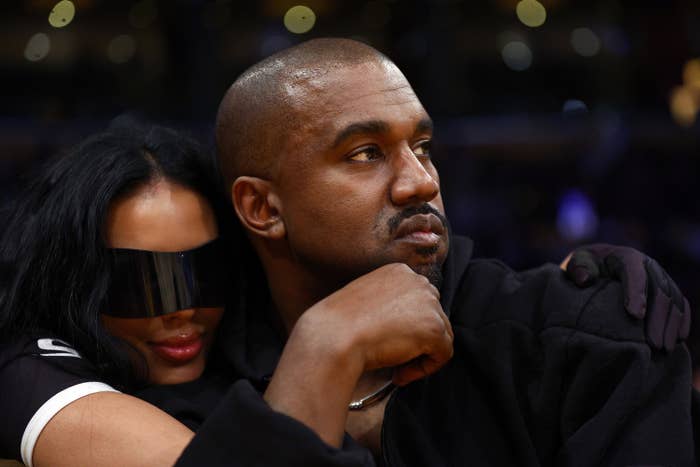 The meeting — which commences at the 10:26 mark — shows Ye standing in front of four colleagues seated on black stools. Each of their faces are blurred, though two of the men are presumably Adidas execs, and the others are believed to be members of Ye's team.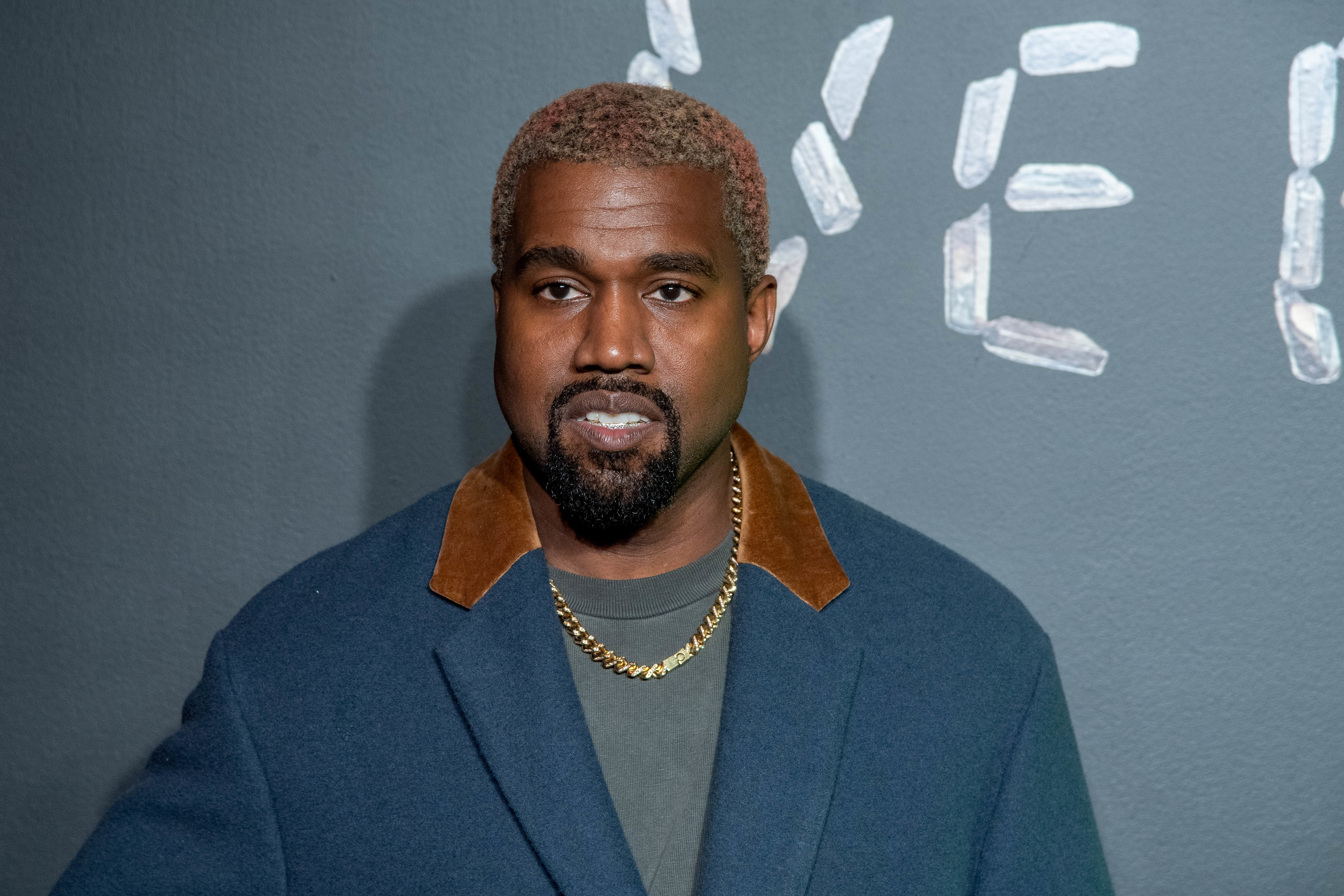 Standing in front of the Adidas execs seated to the left of the semicircle, Ye raises his phone to their faces as they lean in and watch.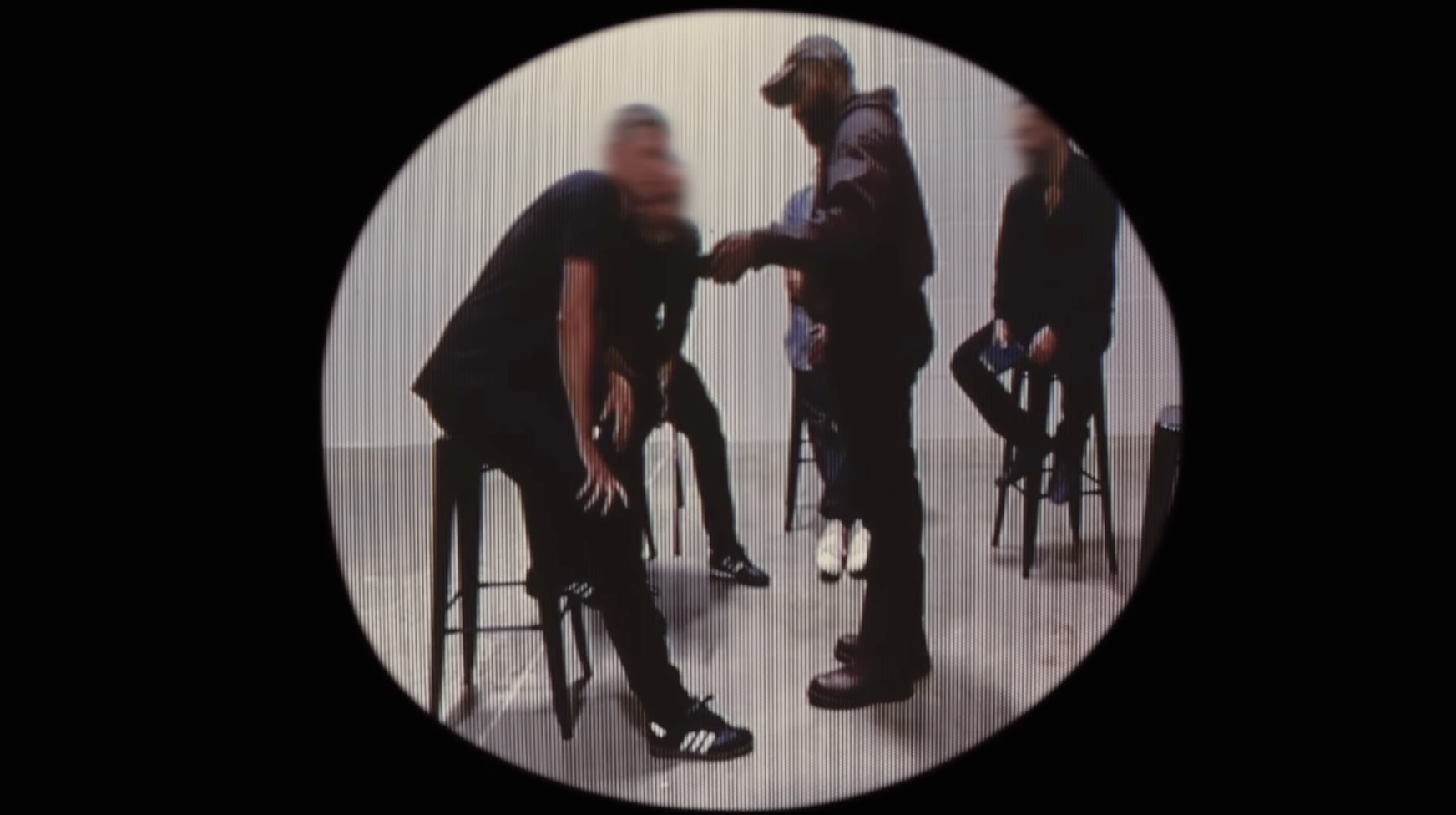 The Yeezy designer suggests that the male actor in the video has a similar sounding voice to one of the Adidas execs, prompting them to ask in confusion: "Is this a porn movie?"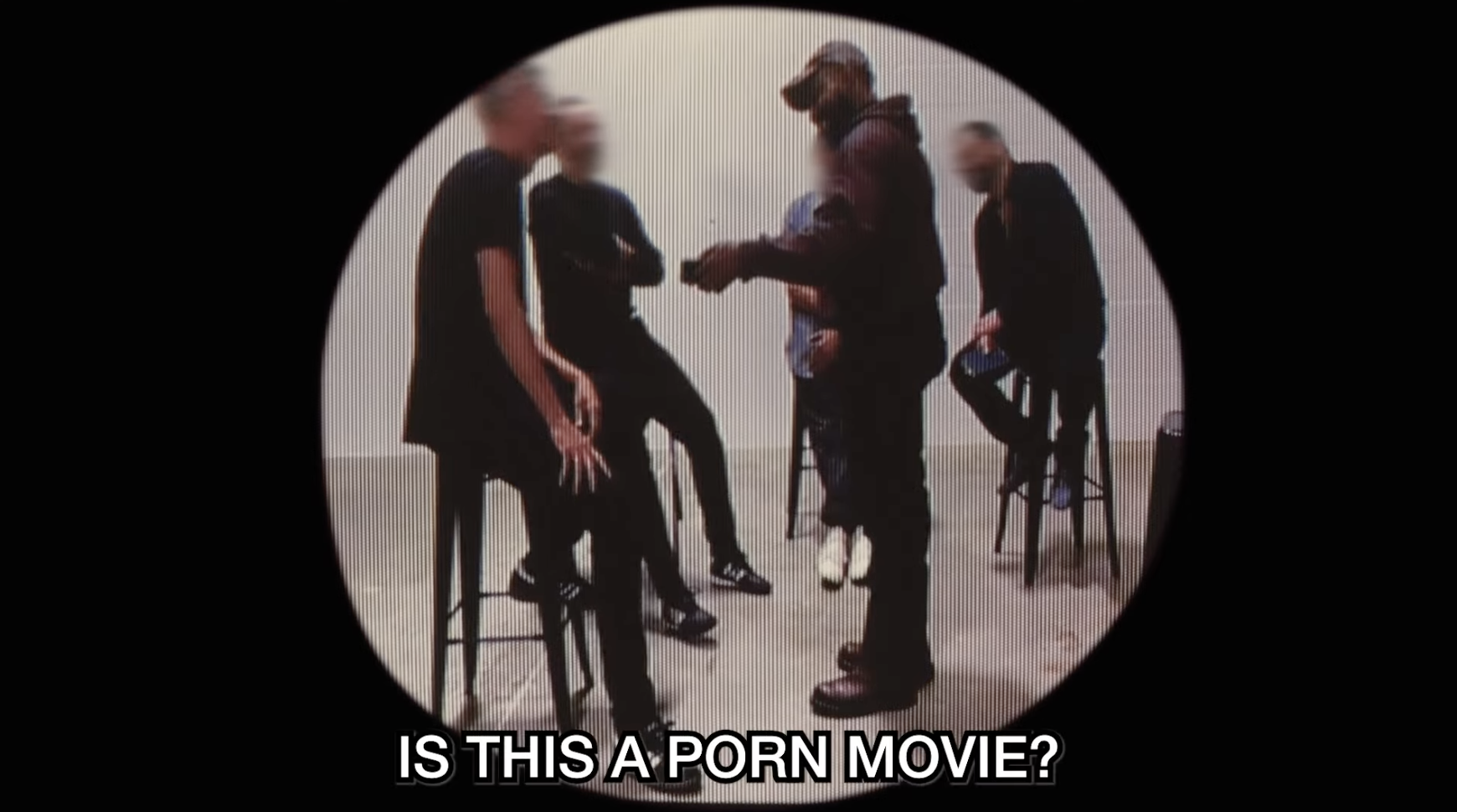 When Ye responds, "yes," the executive sits back, noticeably shocked, and exclaims: "Jesus Christ." Despite his discomfort, Ye moves the phone closer to his face, seemingly in an attempt to make him continue watching.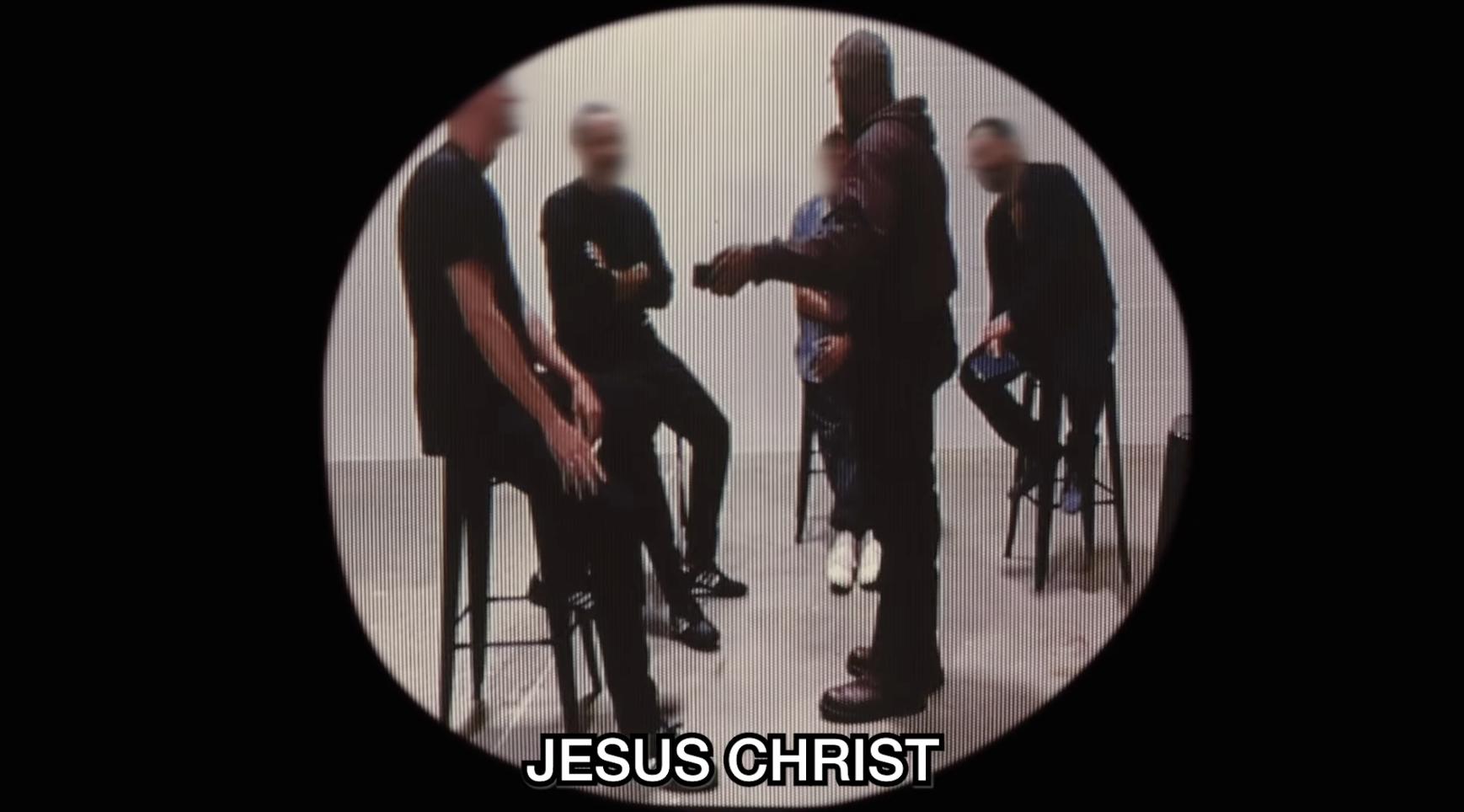 Encouraging the rapper to stop and maintain a professional environment, the exec pushes Ye's arm away, urging: "Come on."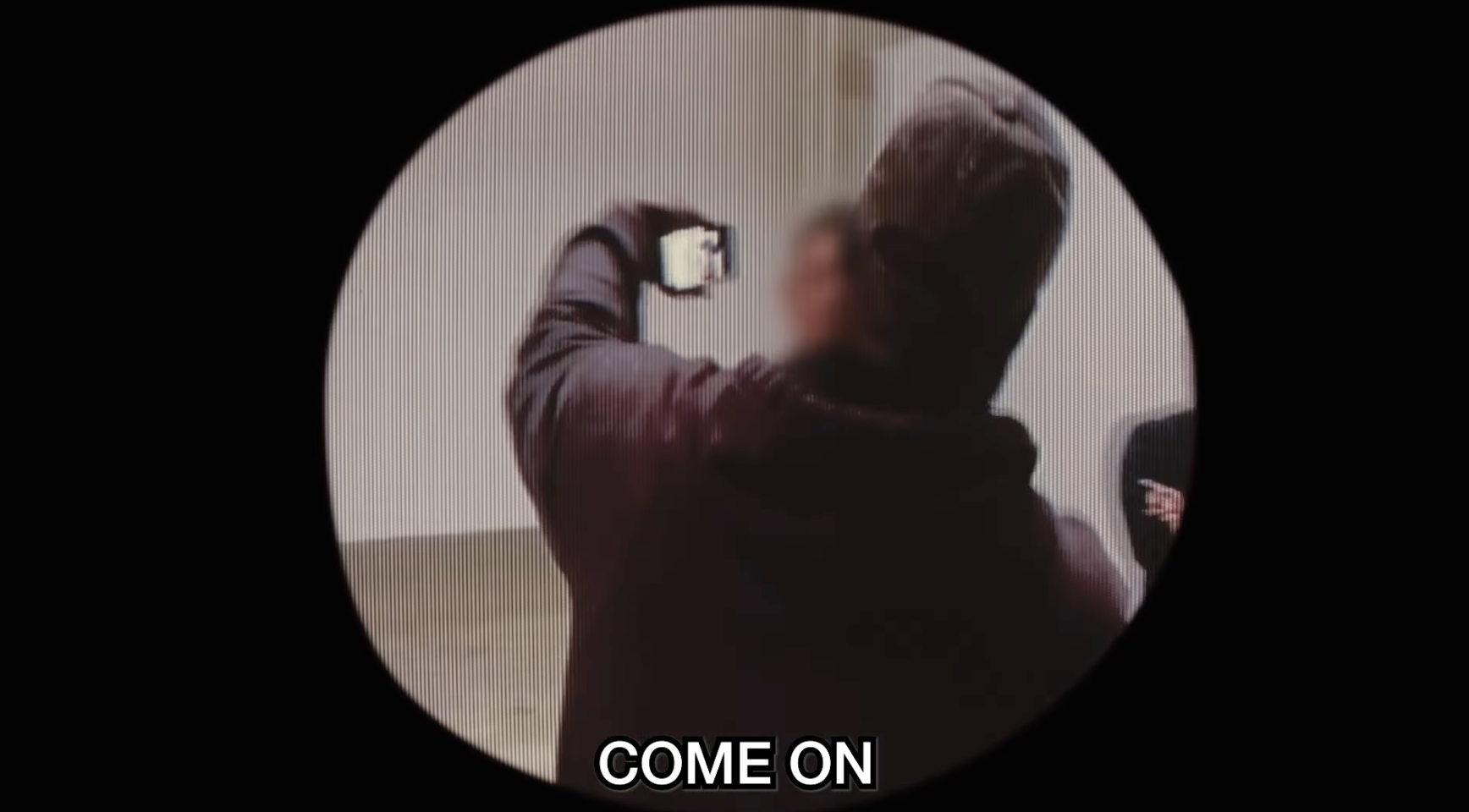 Ye eventually complies and puts his phone back into his pocket.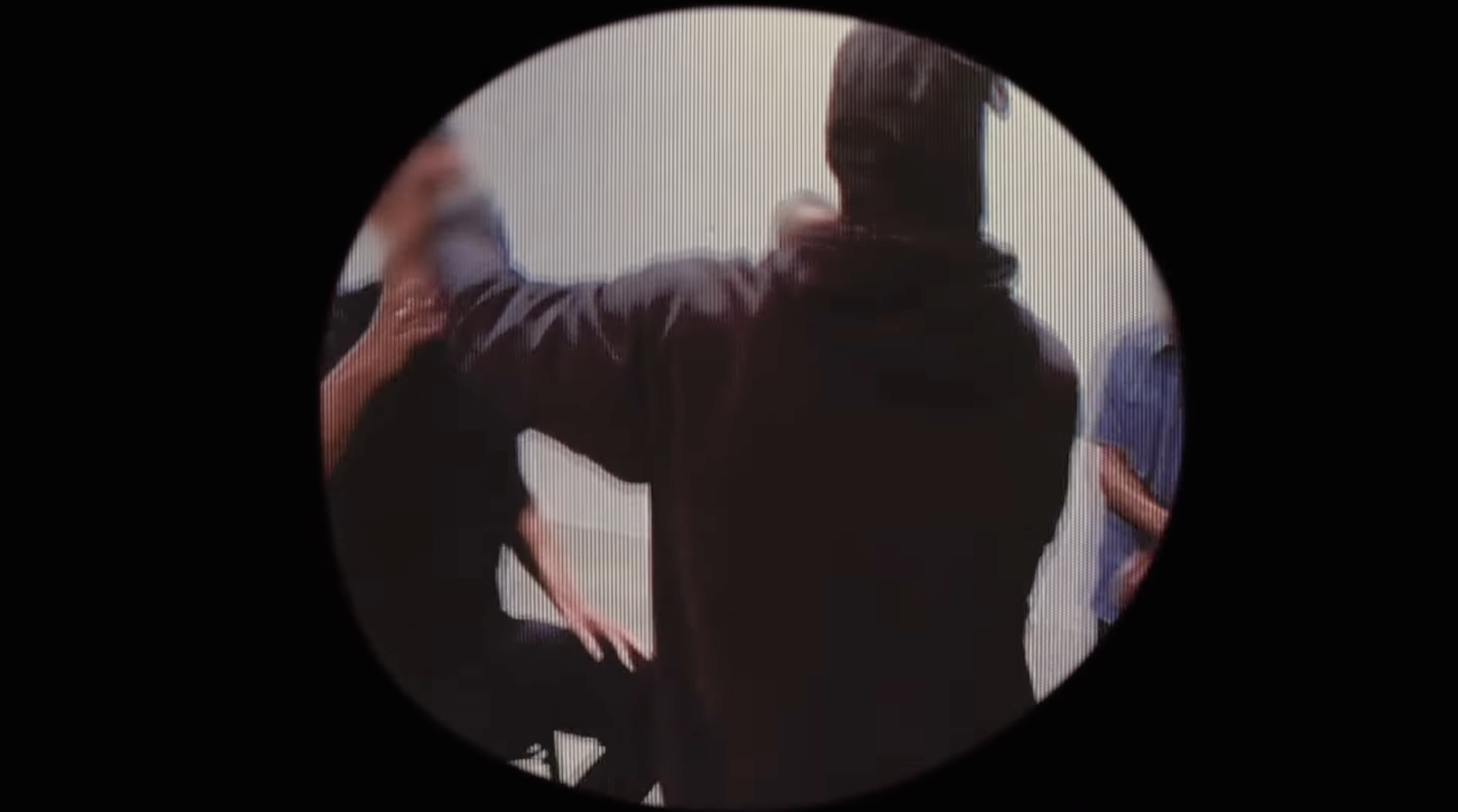 His intentions are not immediately clear, though it seems the gesture was Ye's attempt to draw parallels between the narrative of the porn video and the way he feels he's been treated by Adidas, who he recently accused of stealing his ideas.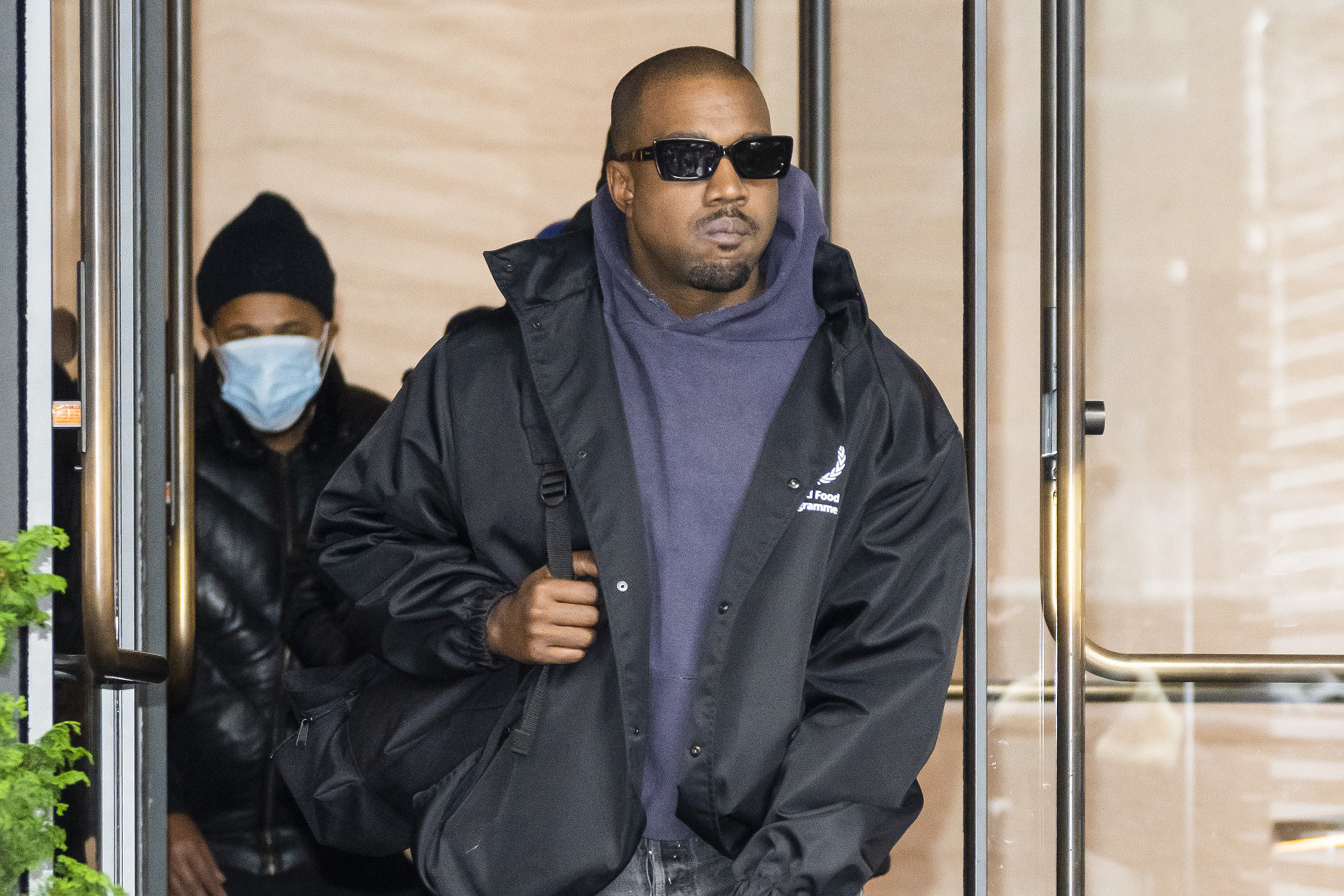 Upon returning to his seat in the meeting, Ye appears to relate the video to his business dealings with Adidas, telling the execs seated opposite him: "You guys have done wrong by the company, by the business, and by the partnership."
"The whole concept of this video is that the guy had cheated. So, then the girl was like, 'Well, I'm gonna do the thing that is your worst nightmare.' This is your worst nightmare," Ye adds, pointing toward another person in the meeting, who he'd said moments earlier should be appointed CEO of Adidas.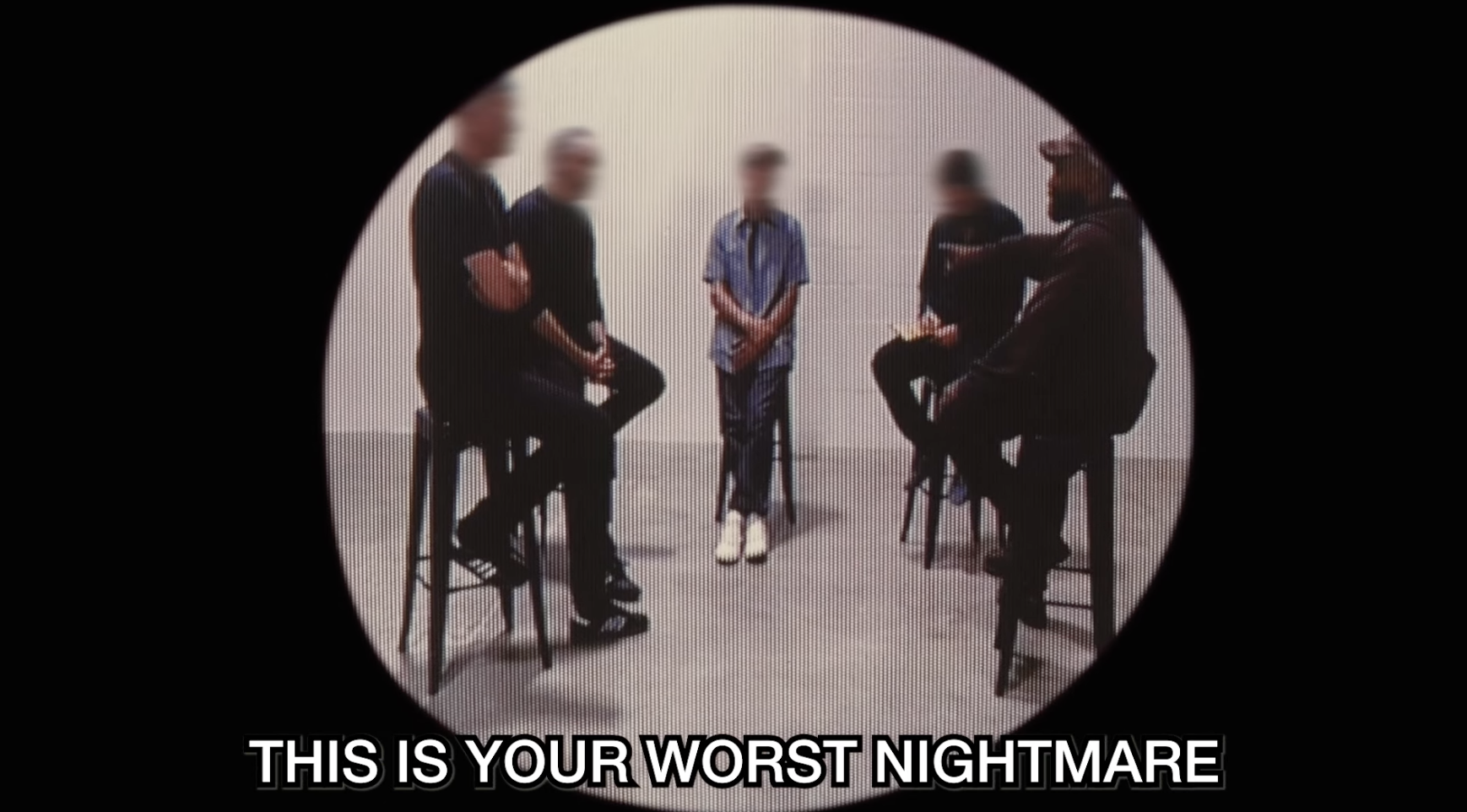 "Your worst nightmare is not me hitting you. Your worst nightmare is not me playing the porn. Your worst nightmare is not me screaming. We've done all this," he goes on.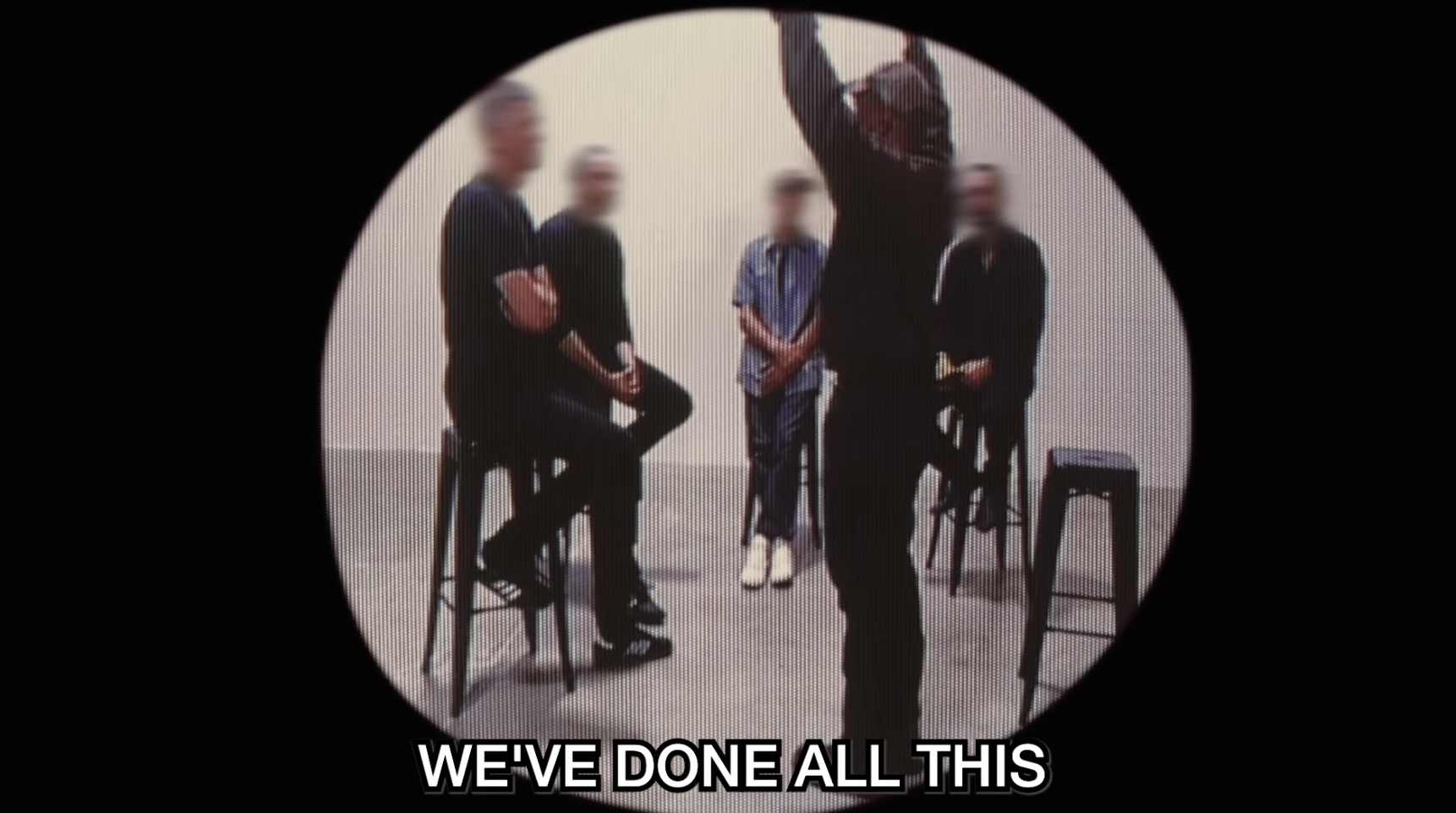 After this, Ye's apparent representative acknowledges the discomfort in the room and attempts to justify the use of the porn video by referencing Ye's belief that his designs were stolen by the company.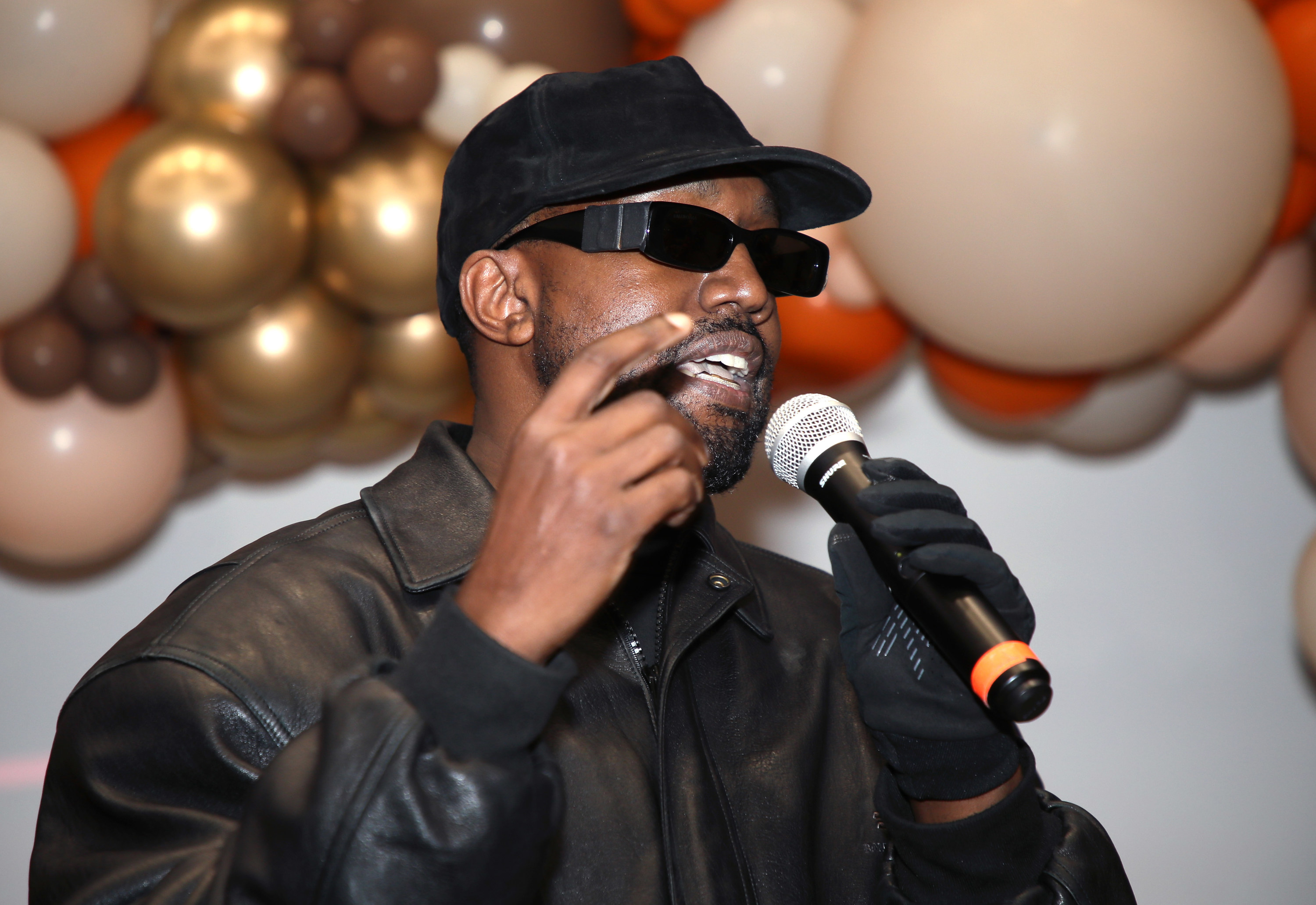 "What you're feeling right now is extreme discomfort, and that is exactly the point," he tells the Adidas execs. "Because when someone steals this man's ideas, his creations — it's like you're stealing a child. These are all children of his mind, and you've kidnapped them."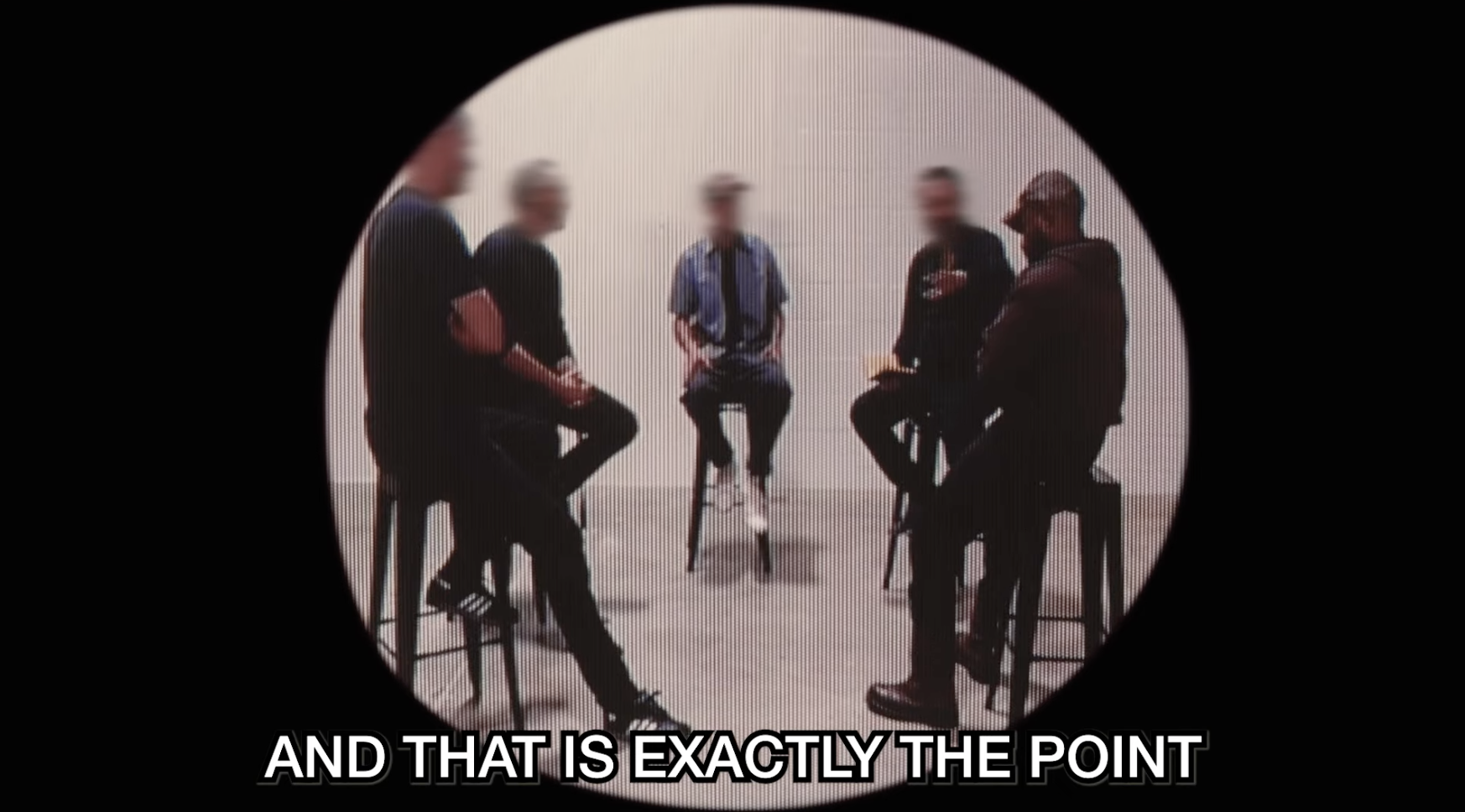 "You guys know you did wrong," he adds.
It's unclear exactly when this meeting took place, but based on comments made in the video, it was possibly the day after Ye terminated his partnership with Gap on Sept. 15.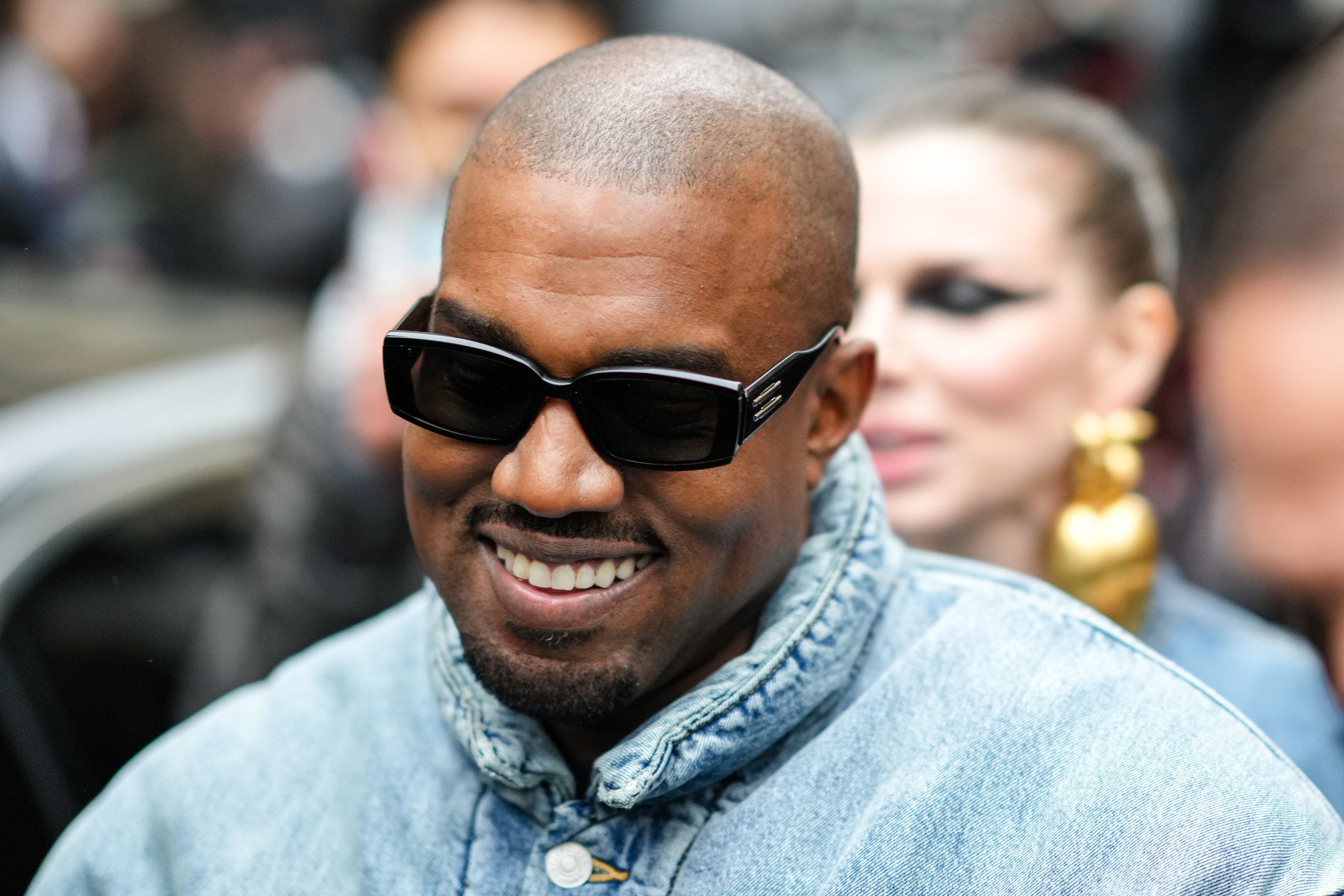 So, taking into account the explanations offered by Ye and his representative, it seems that encouraging the Adidas execs to watch the porn was some kind of business powerplay, employed to intentionally make them feel uncomfortable.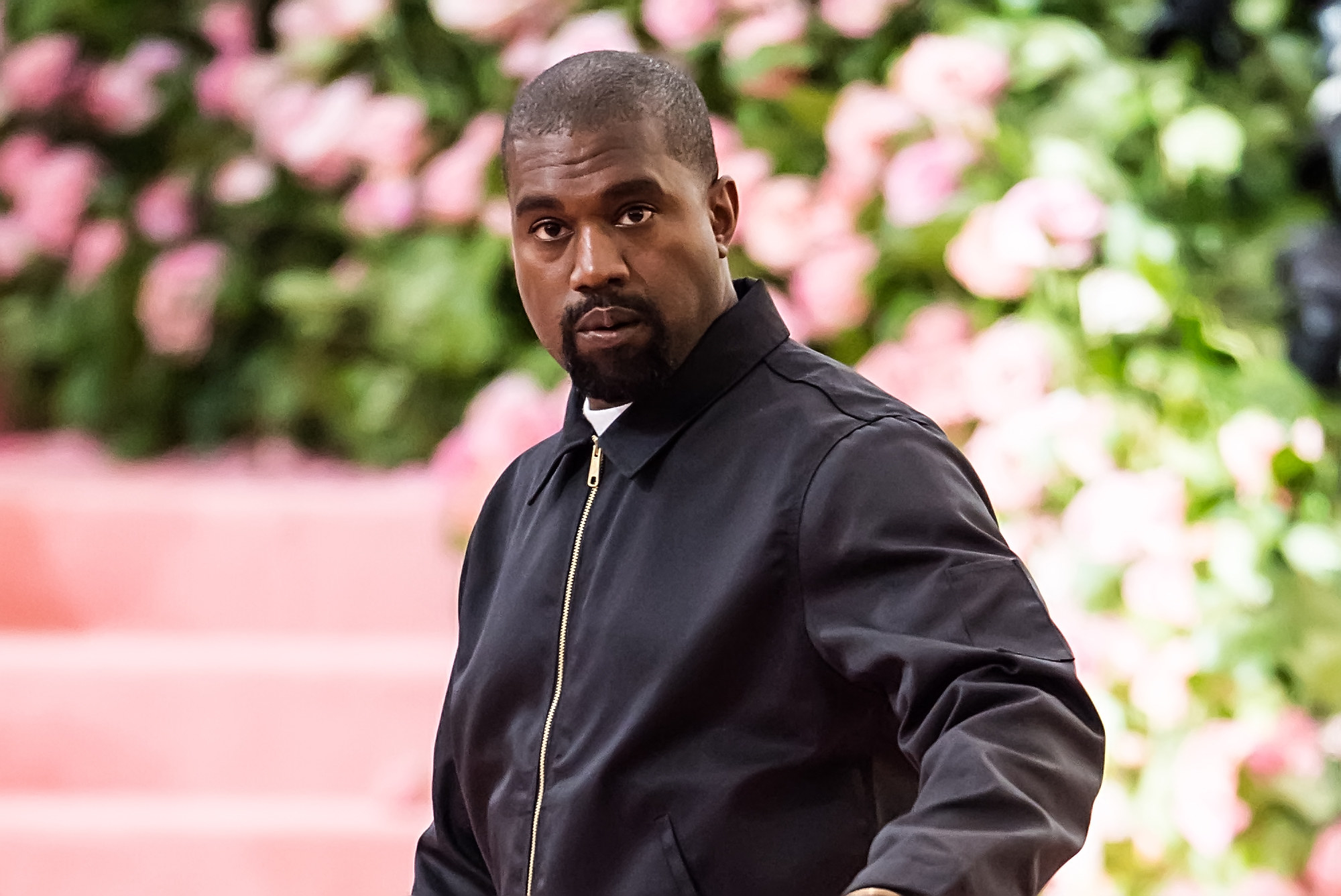 And as the clip continues to rack up thousands of views on Twitter, fans are speaking out against the "disgusting" ploy, with some even slamming Ye for his harassment of the Adidas employees.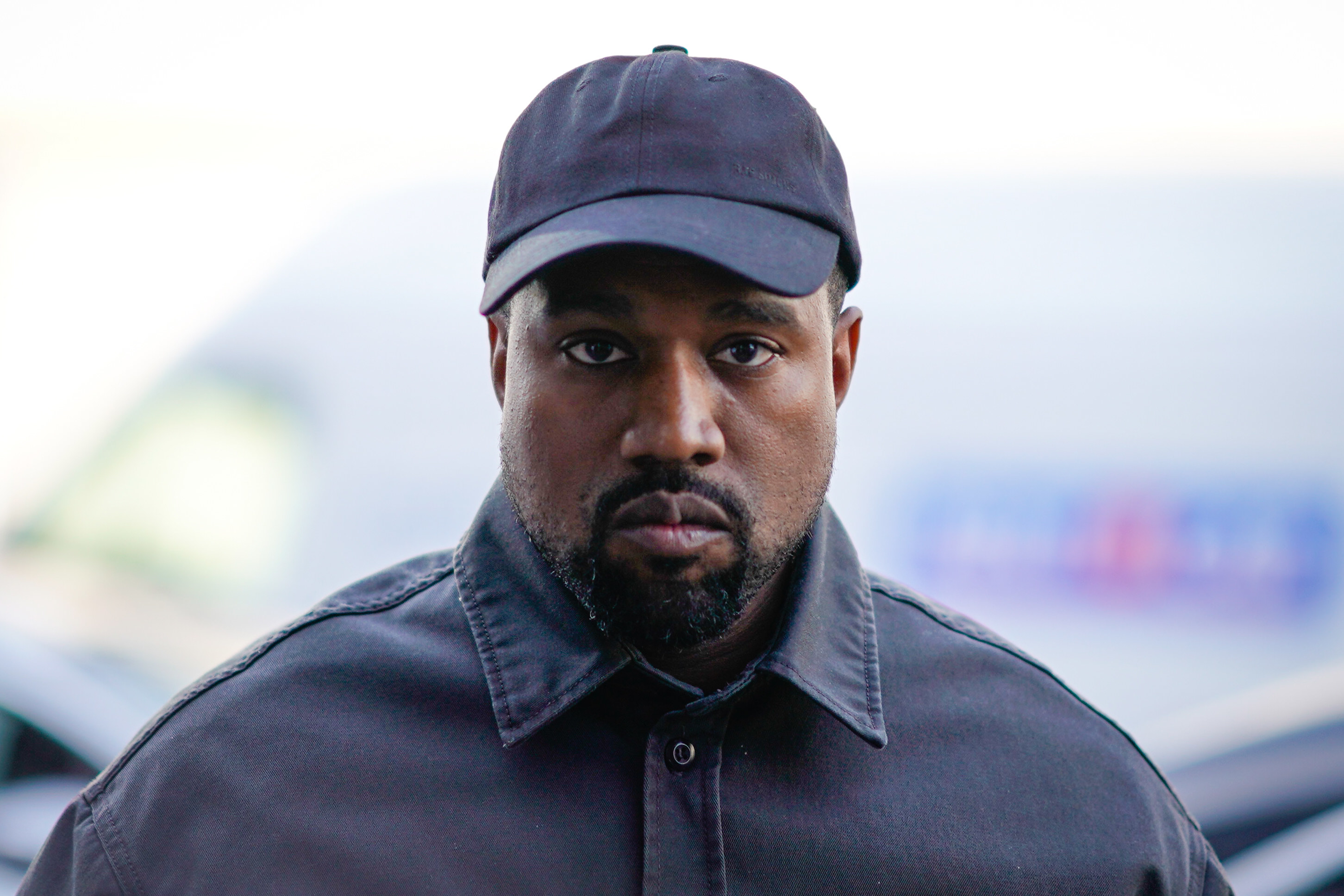 "He's so disgusting," one user wrote in response to the video. "You can tell they felt extremely uncomfortable."
"This is incredibly weird," added another. "I feel awkward and I'm not even there."
Many others raised valid questions about whether Ye's actions could constitute workplace harassment, with one critic suggesting that the men in the video should take legal action.
"As someone who's undergone sexual harassment this is absolutely disgusting," another person echoed in response.
On Oct. 6, Adidas issued a statement announcing that its multibillion-dollar partnership with Ye is officially under review.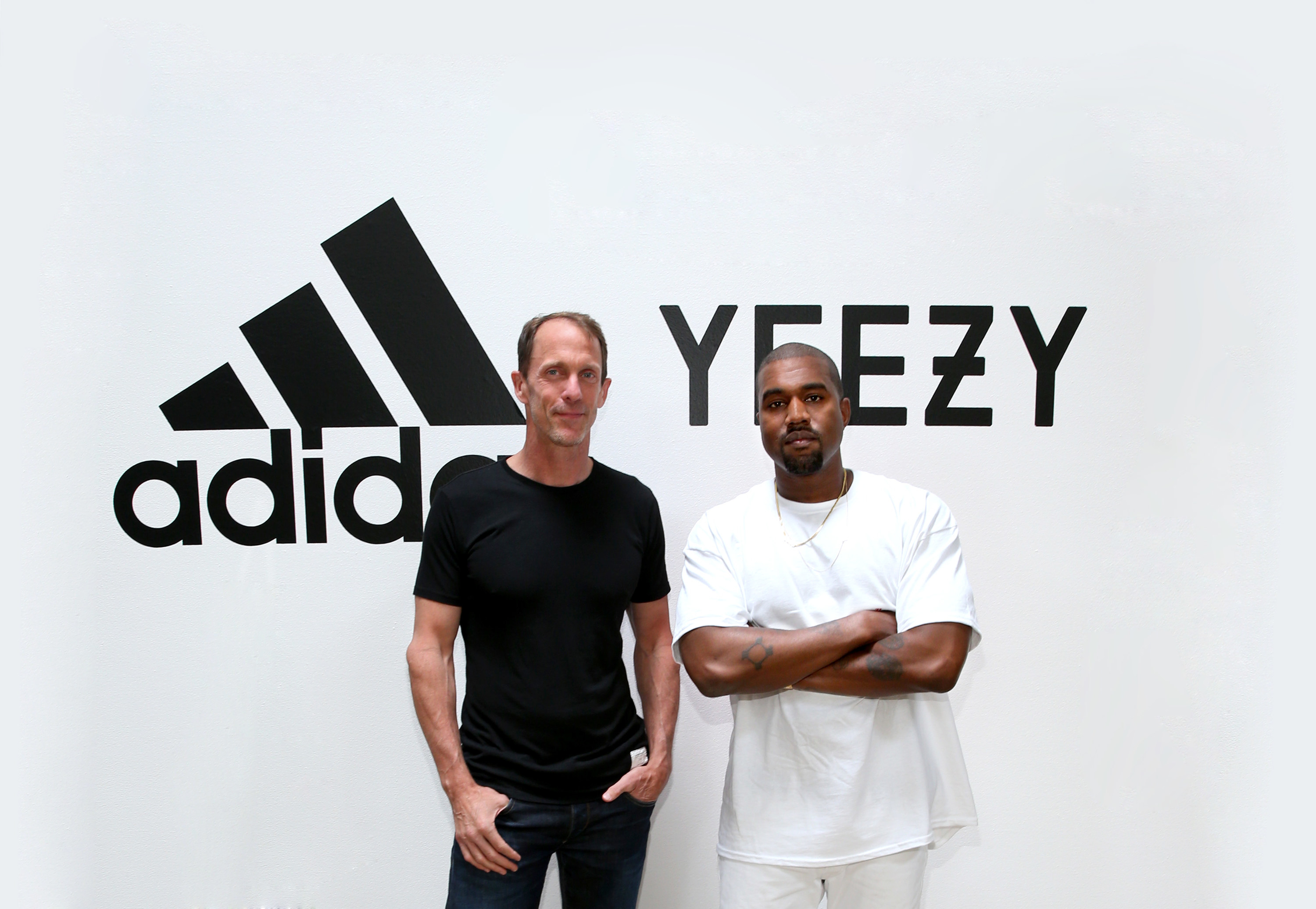 "The Adidas Yeezy partnership is one of the most successful collaborations in our industry's history. We are proud of our team that has worked tirelessly throughout our collaboration with Ye and the iconic products that were born from it," the statement began.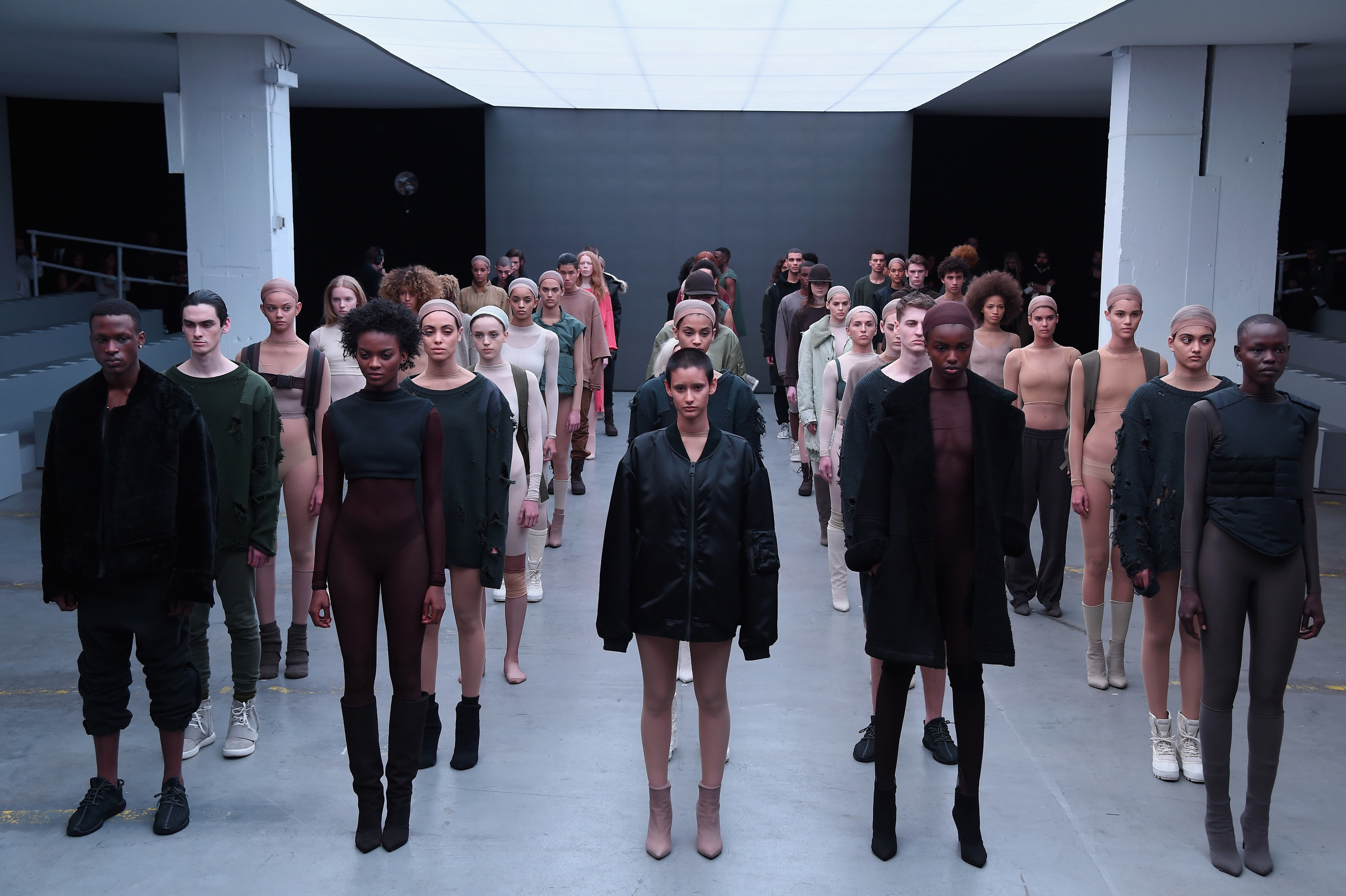 "We also recognize that all successful partnerships are rooted in mutual respect and shared values. After repeated efforts to privately resolve the situation, we have taken the decision to place the partnership under review," the company declared.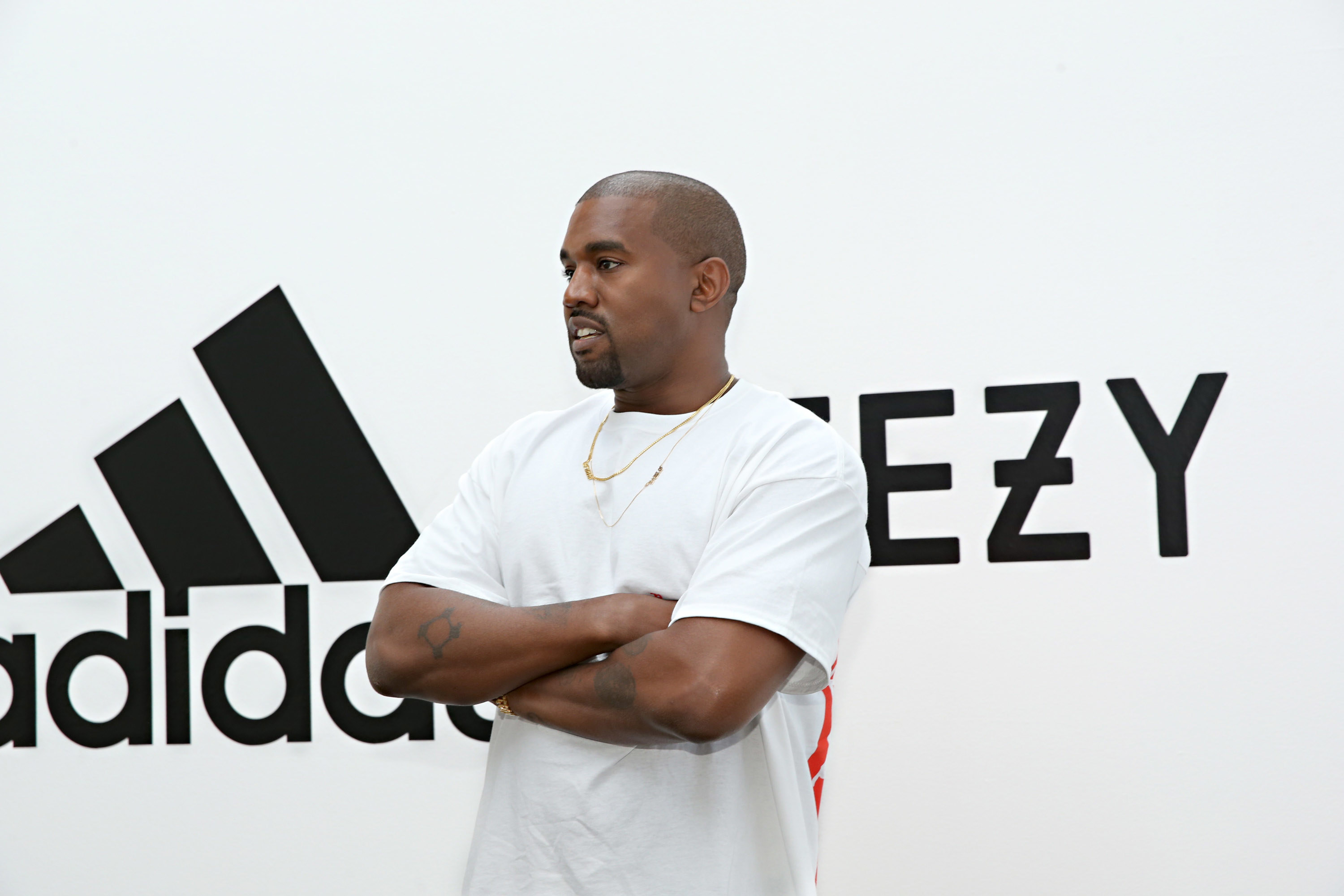 The decision came just three days after Ye was widely criticized for featuring a "White Lives Matter" T-shirt during his YZY SZN 9 runway show at Paris Fashion Week on Oct. 3. The slogan has been associated with racism and white supremacism and is often used to counter the Black Lives Matter movement.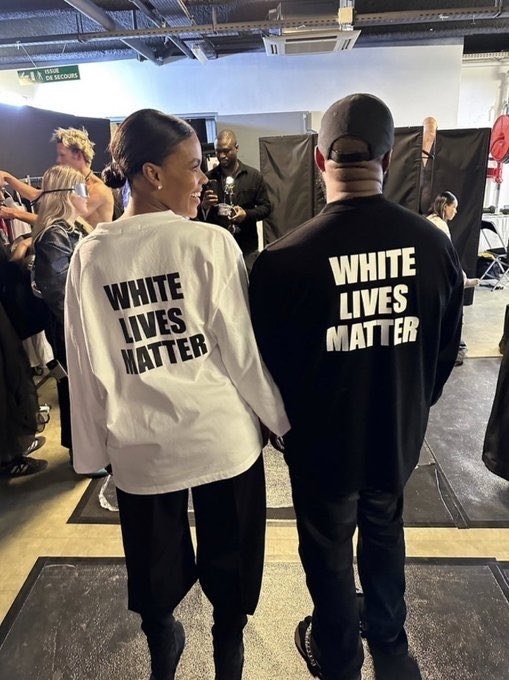 BuzzFeed News has reached out to a representative for Ye for comment.