Harry's House won big at the Grammys, though it wasn't without a bit of controversy.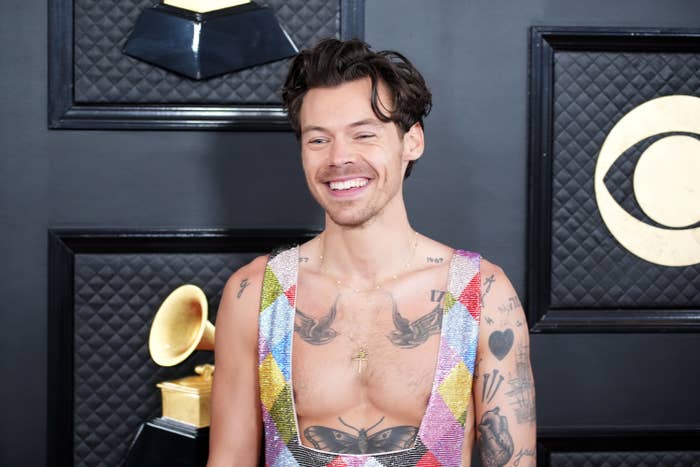 At last night's ceremony in Los Angeles, Harry Styles took home two coveted statues for his critically acclaimed album, Harry's House, including the most prestigious award of the night: Album of the Year.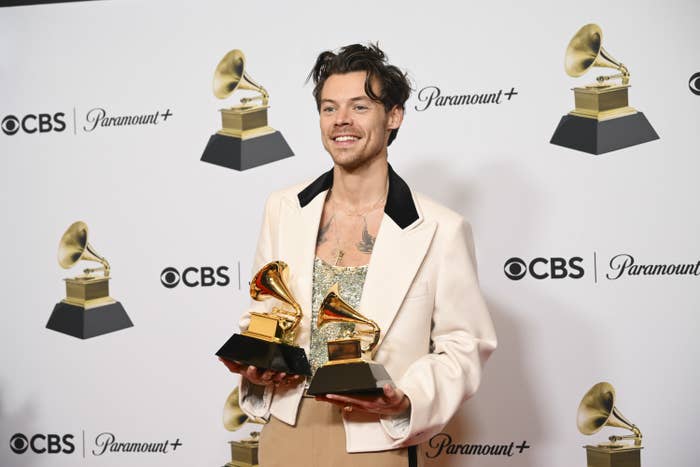 For context, it was widely expected that Beyoncé would win Album of the Year for Renaissance. And so, when Harry's name got called out, it looked like he was just as shocked as everyone else.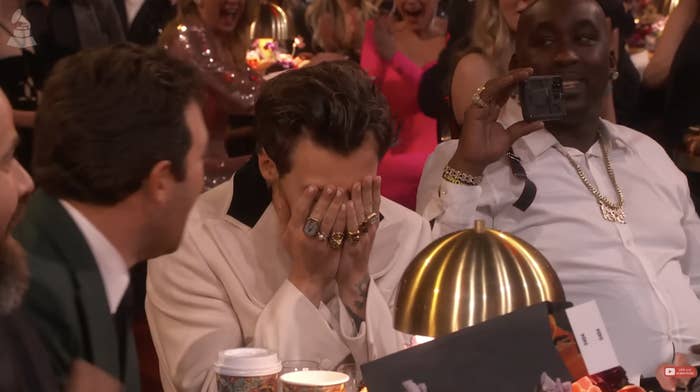 As he arrived on the stage to accept the award, Harry made no secret of his disbelief, opening his speech by saying: "Well, shit."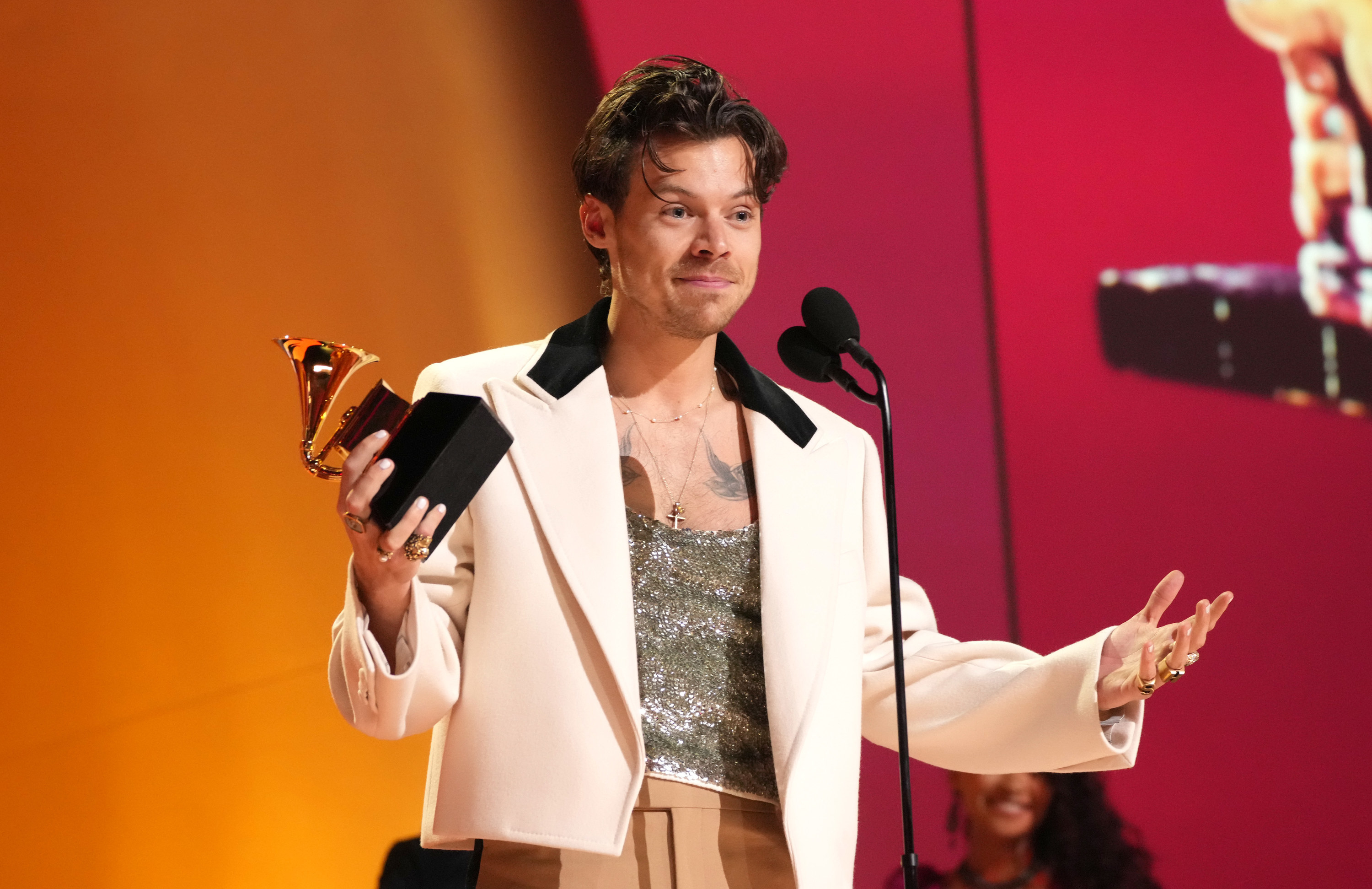 Honoring his fellow nominees — who, along with Beyoncé, included the likes of Adele, Bad Bunny, and Kendrick Lamar — Harry talked about how "inspired" he was by each artist.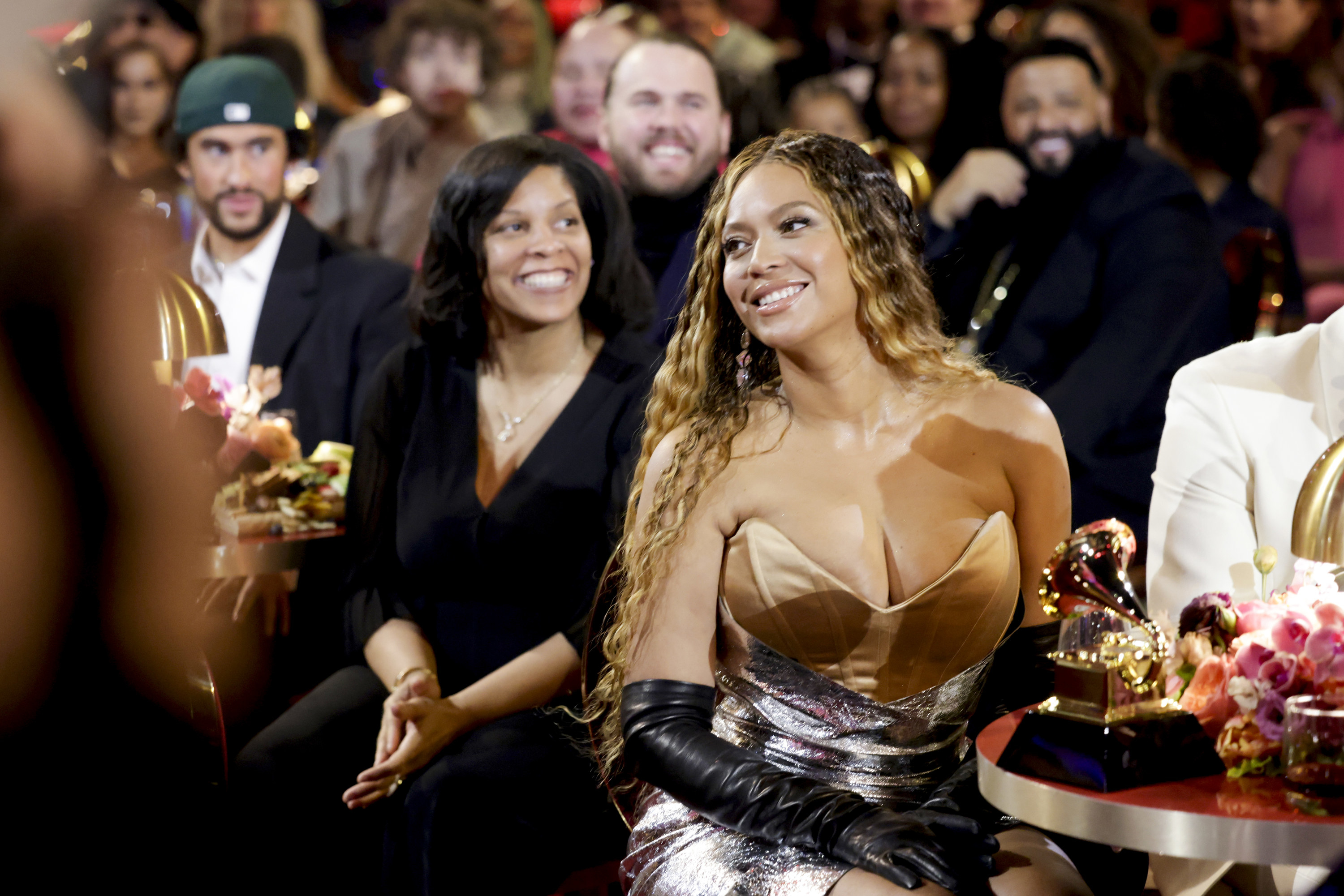 "I think on nights like tonight it's important for us to remember there is no such thing as 'best' in music," he said. "I don't think any of us sit in the studio making decisions on what is going to get us one of these."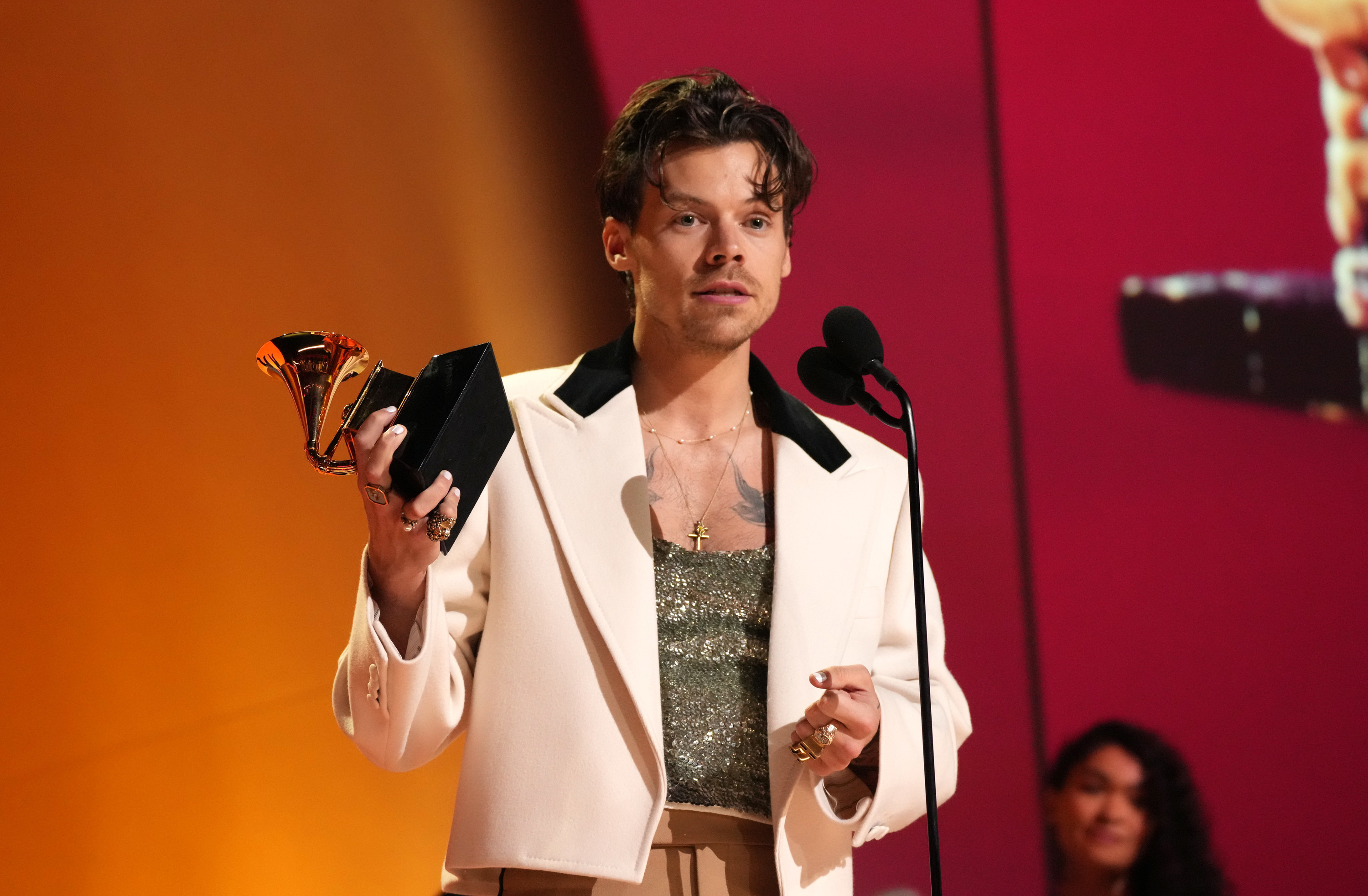 Before handing over to his collaborators, the 29-year-old signed off by expressing his immense gratitude.
"I'm just so— This doesn't happen to people like me very often and this is so, so nice," he added to cheers from the crowd.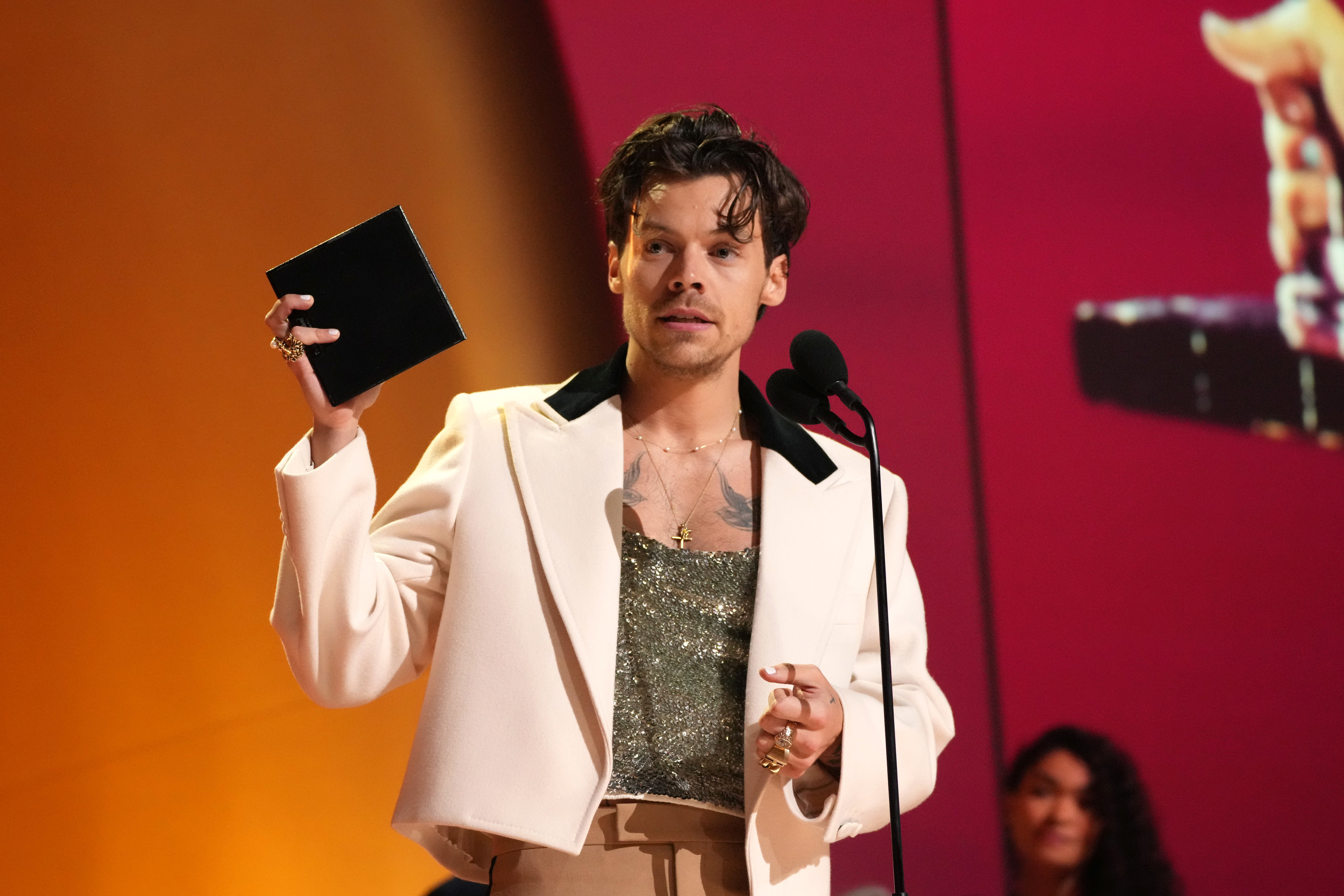 But it was this last line that left fans a little confused. Allow me to explain.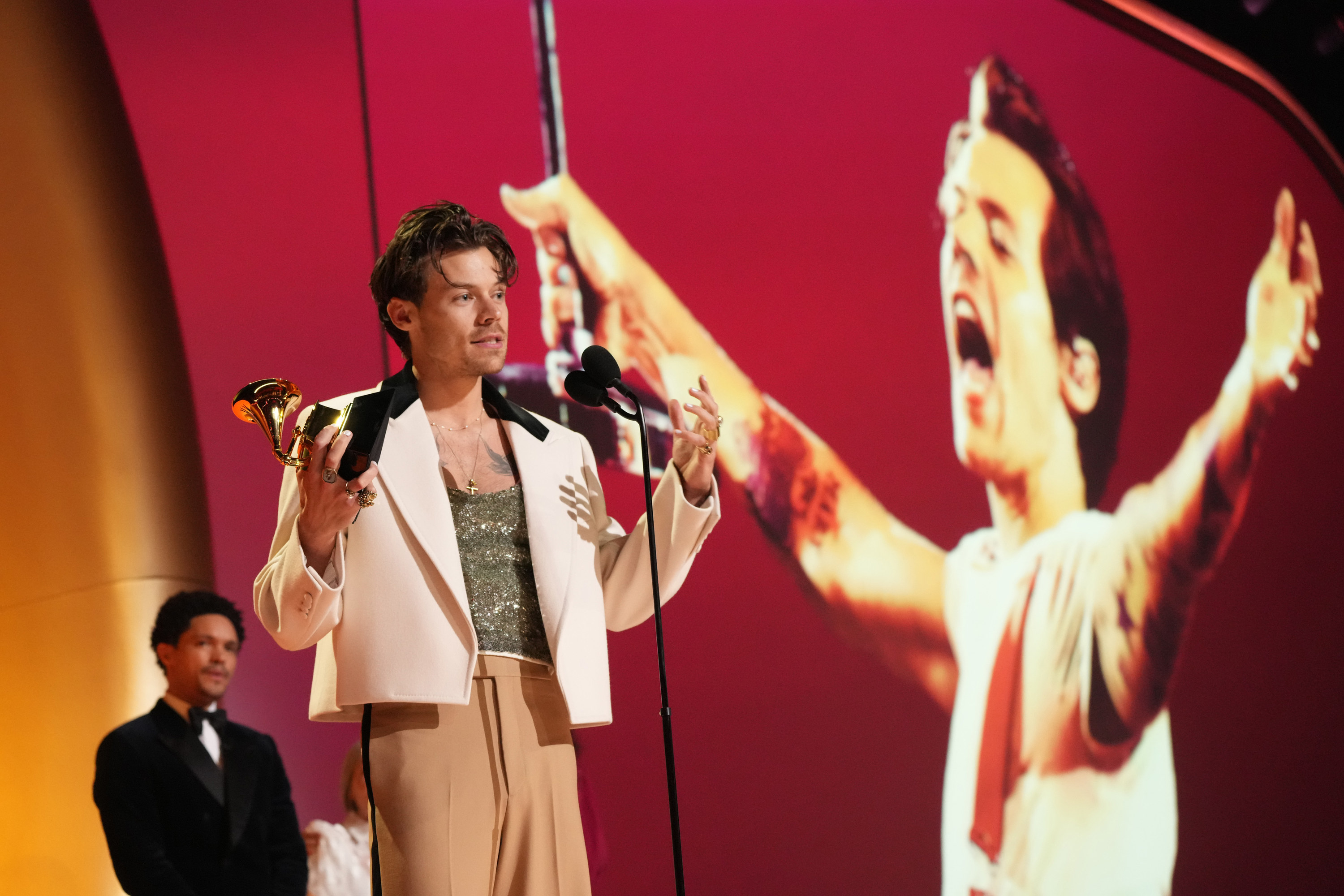 Being that Harry is a cisgender white man who grew up in England, many people took issue with the inference that "people like" him are historically less likely to win big awards at the Grammys. Particularly considering that the overwhelming majority of Album of the Year winners since 1959 have been white cis men, just like Harry.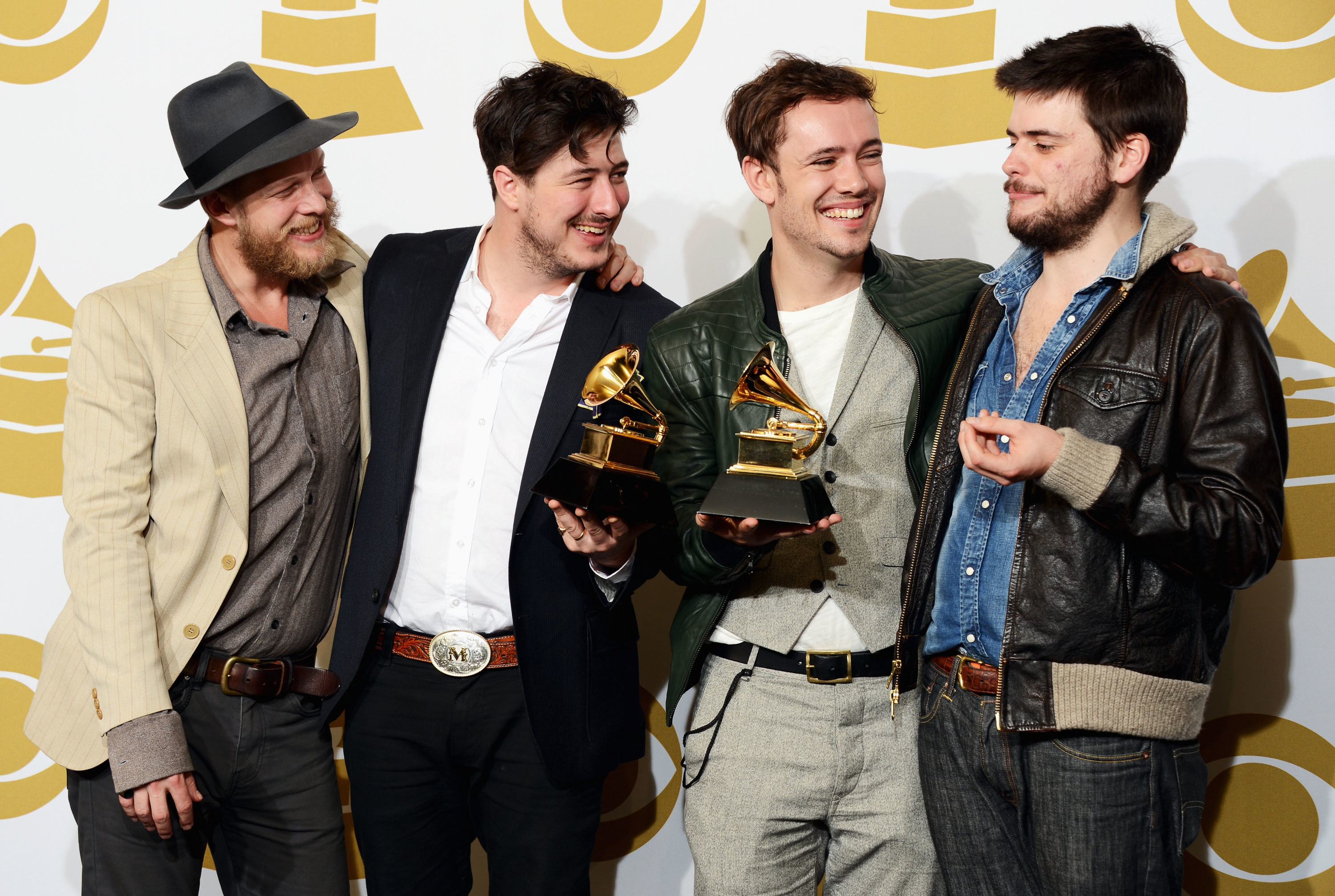 '"this doesn't happen to people like me often' who, white british men?" one person tweeted. "don't get me wrong i like harry styles i just don't know why he said that specifically? Lmfao."
"Harry styles said 'this doesn't happen to people like me very often' and I gotta be honest I can't think of a type of people this happens for more," someone else wrote.
"Absolutely Love Harry Styles and lots of his music. But…he was in the biggest boy band in the world, created on a reality television show, and he's a white British millionaire," echoed someone else.
Many fans also pointed out that this wasn't the first time they'd seen a musician of color lose out on the Album of the Year award to a white artist despite being the favorite to win.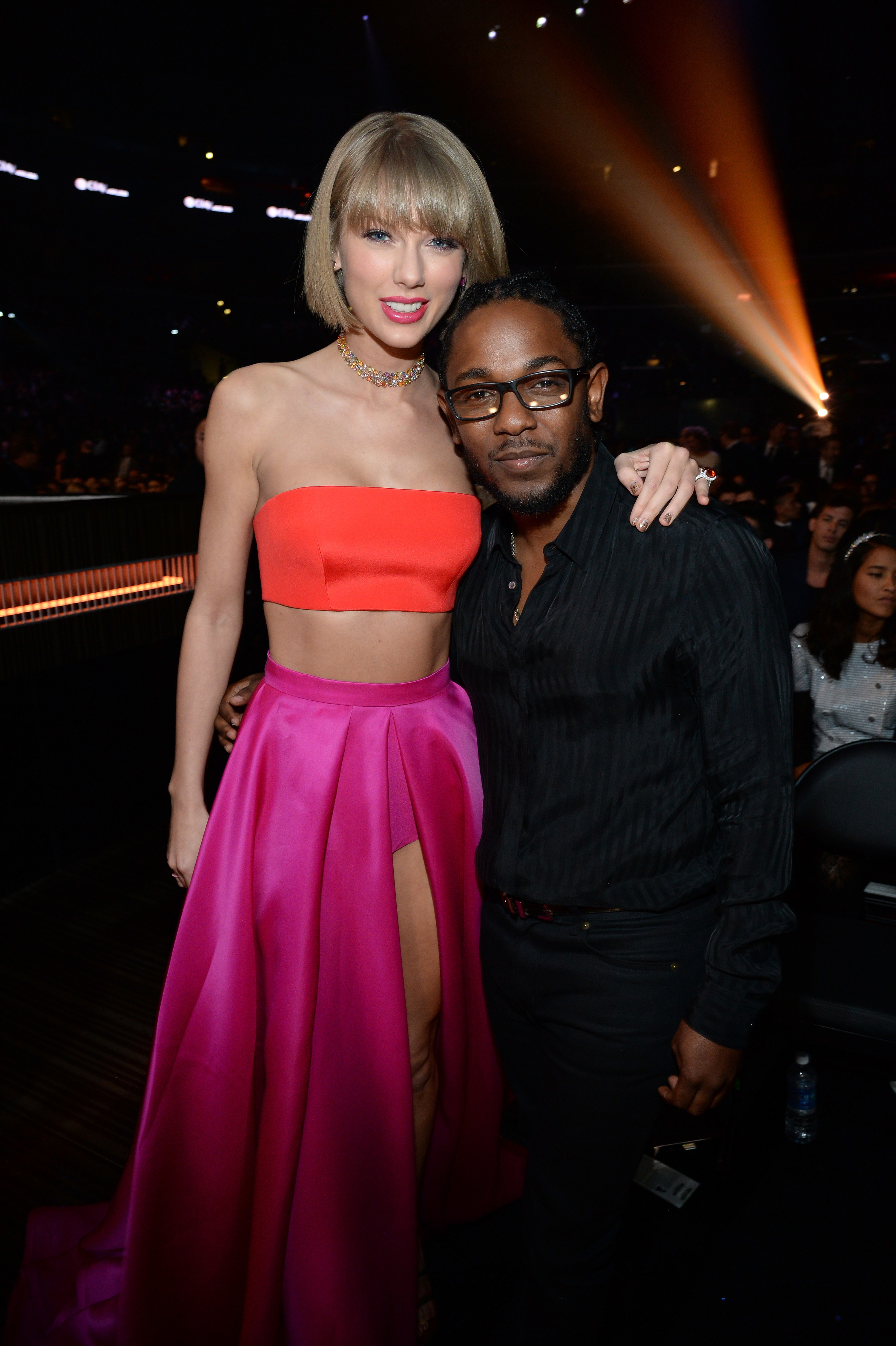 In fact, this is the fourth time that Beyoncé — who is now the most decorated Grammy award winner of all time — was deemed to have been unfairly snubbed in the category.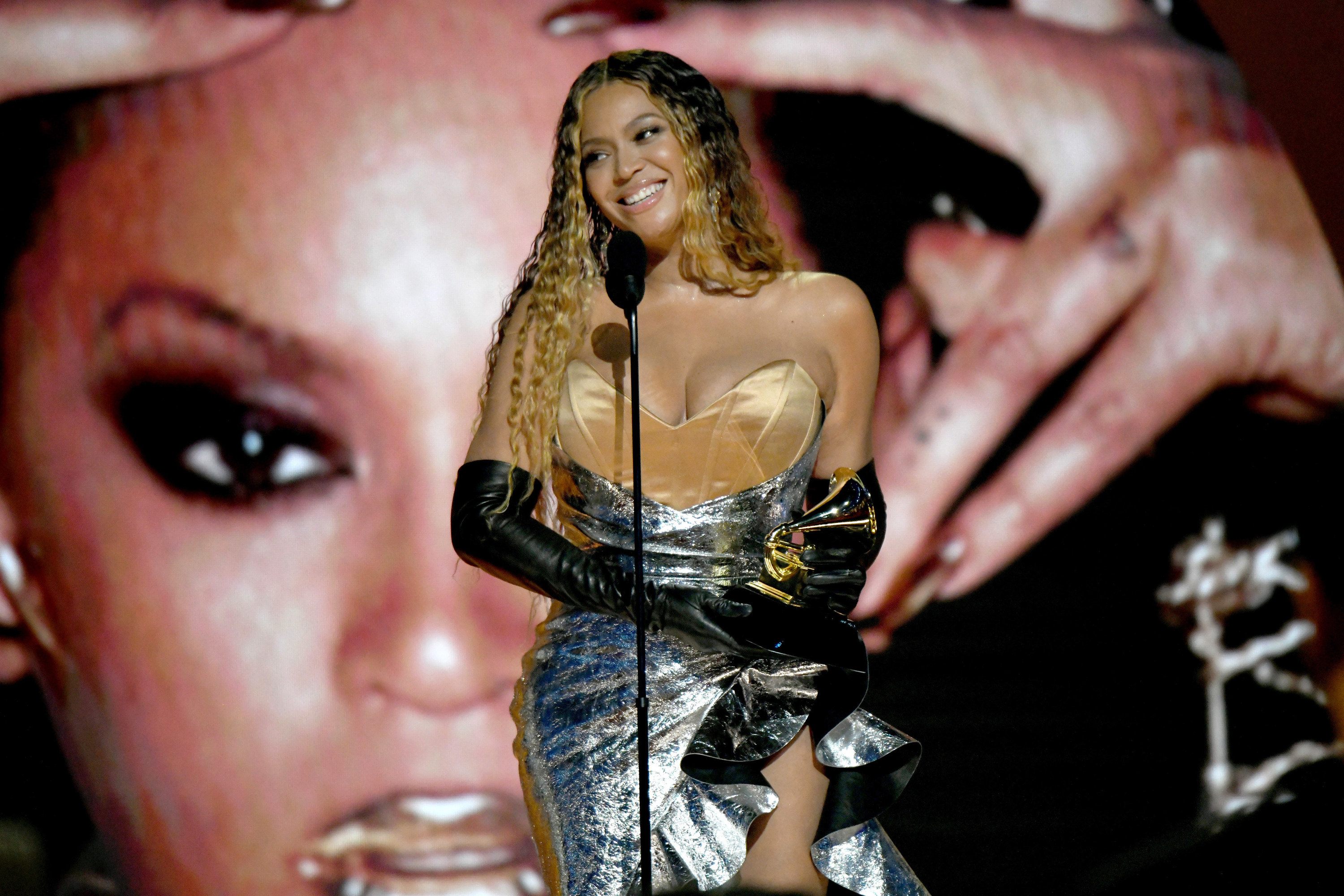 In 2017, Adele reluctantly took home the award over Beyoncé and even used her acceptance speech to praise Bey's "monumental" Lemonade album through tears.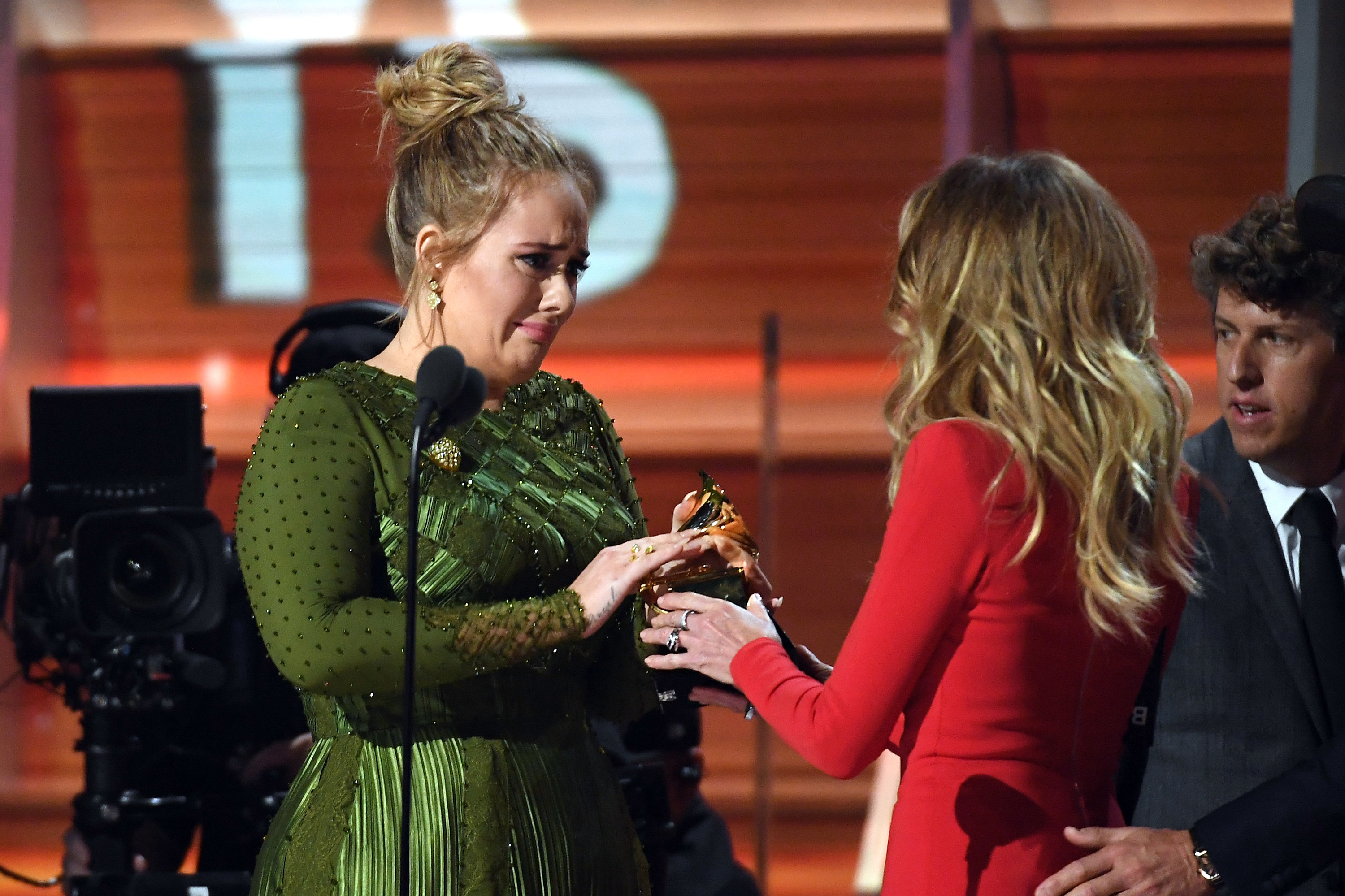 In 2015, Kanye West responded to the shock of Beck's win by jokingly approaching the stage to interrupt his acceptance speech in support of Beyoncé's self-titled album, which had also been expected to win that year.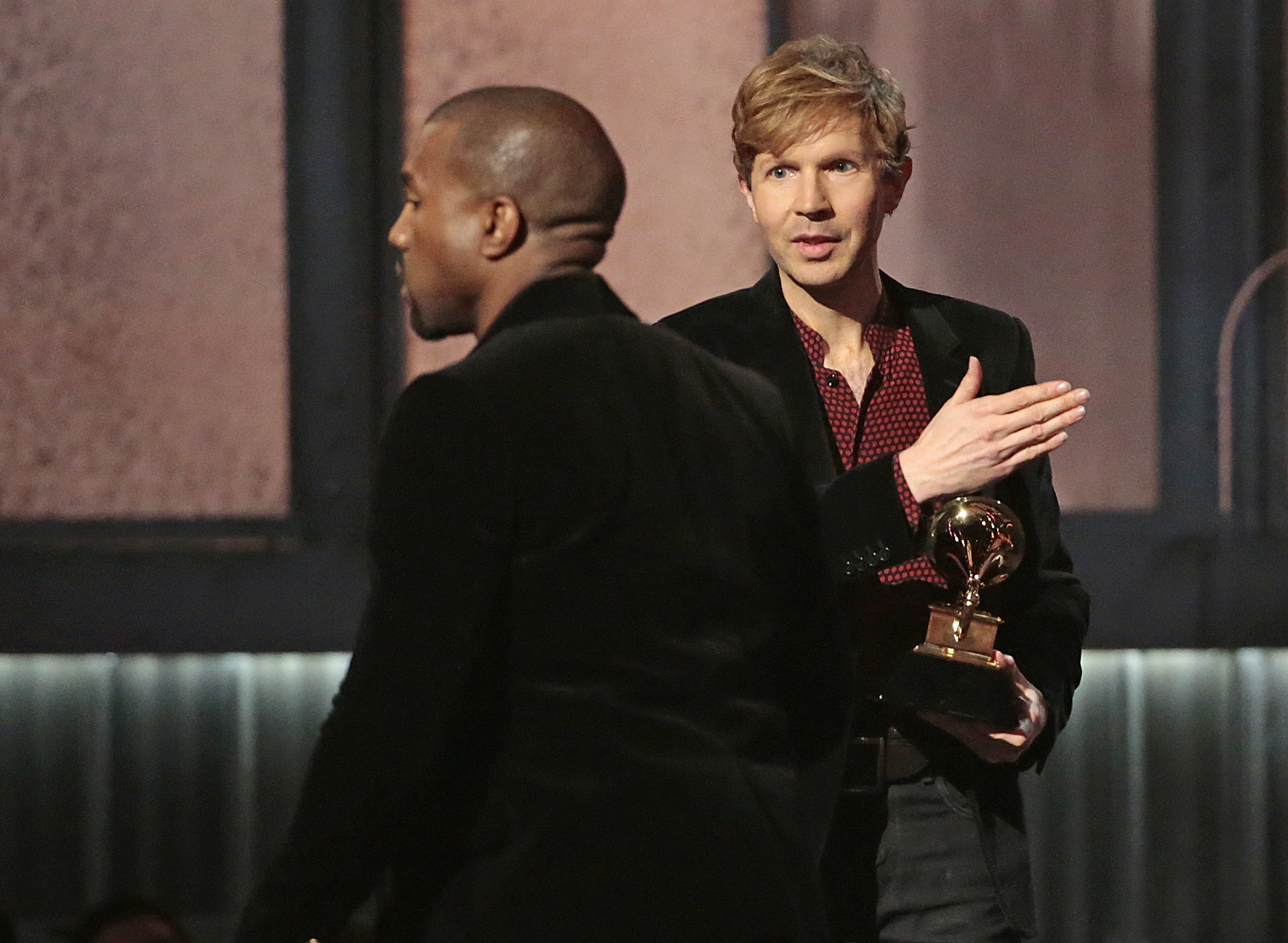 And five years prior to that, Beyoncé's I Am... Sasha Fierce album lost out to Taylor Swift's Fearless, sparking a lot of backlash too.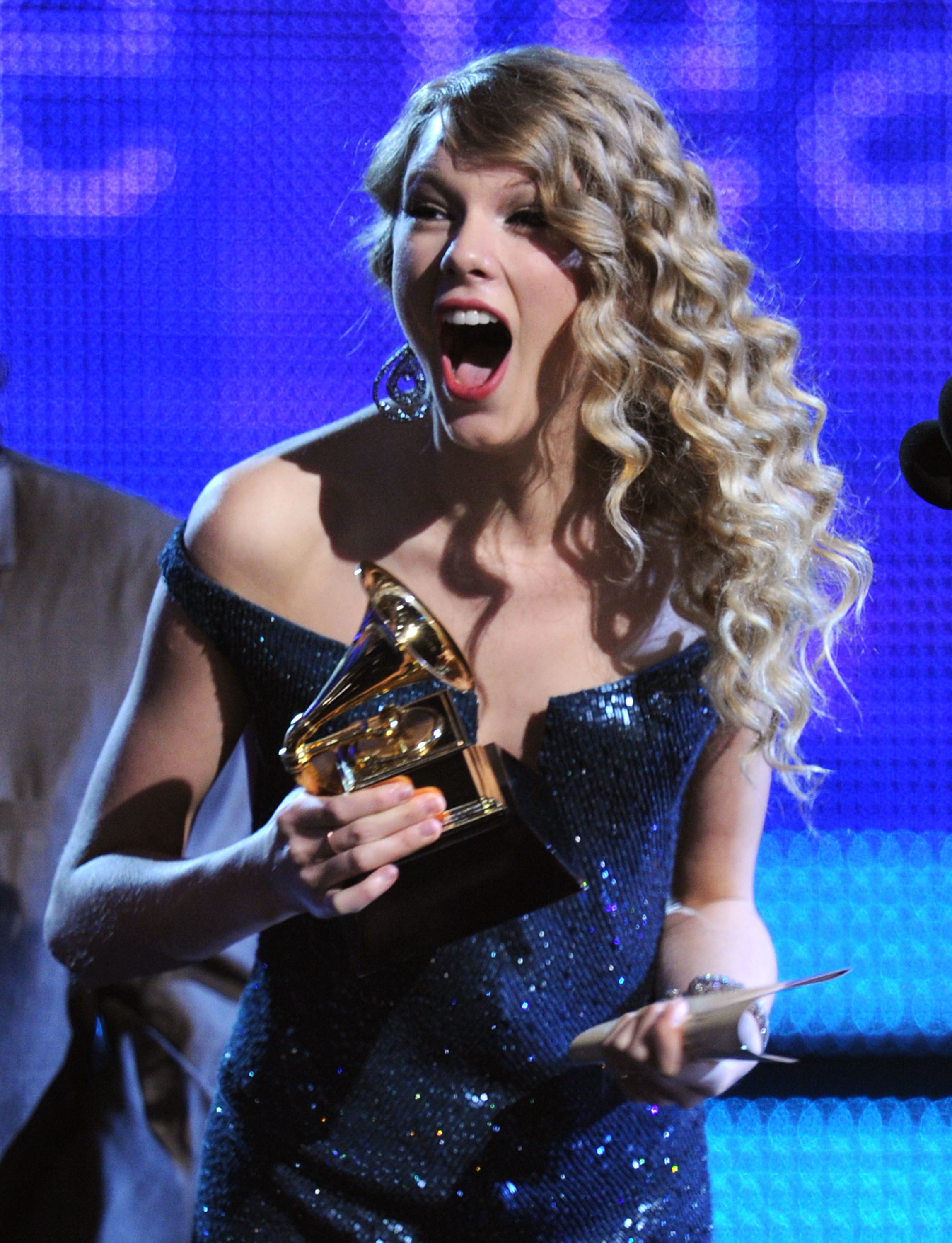 And given that Beyoncé had just lost out for a fourth time on an award that has not been won by a Black woman since 1999, fans were even more frustrated by Harry's comments.
"harry styles, a WHITE MAN, standing up on the grammy stage with the aoty award in his hands talking about 'this doesn't happen to people like me' is so sinister like sir??? i need you to be so fcking fr it only ever happens to 'people like you,'" one person hit back.
Someone else suggested that the whole thing is reflective of how Black women are often overlooked in society, writing: "Mediocre white men get glamourized, rewarded and awarded over exceptionally talented, amazing Black women like @Beyonce all day, every day. Case in point is this AOTY win."
Of course, legions of Harry's fans came to his defense, with many arguing that his comment may have been a reference to something other than his identity as a white cisgender man.
On top of this, some even suggested that he might have been calling back to his boy band roots, and the fact that pop groups like One Direction often struggle to be taken seriously by music critics, despite their mainstream success.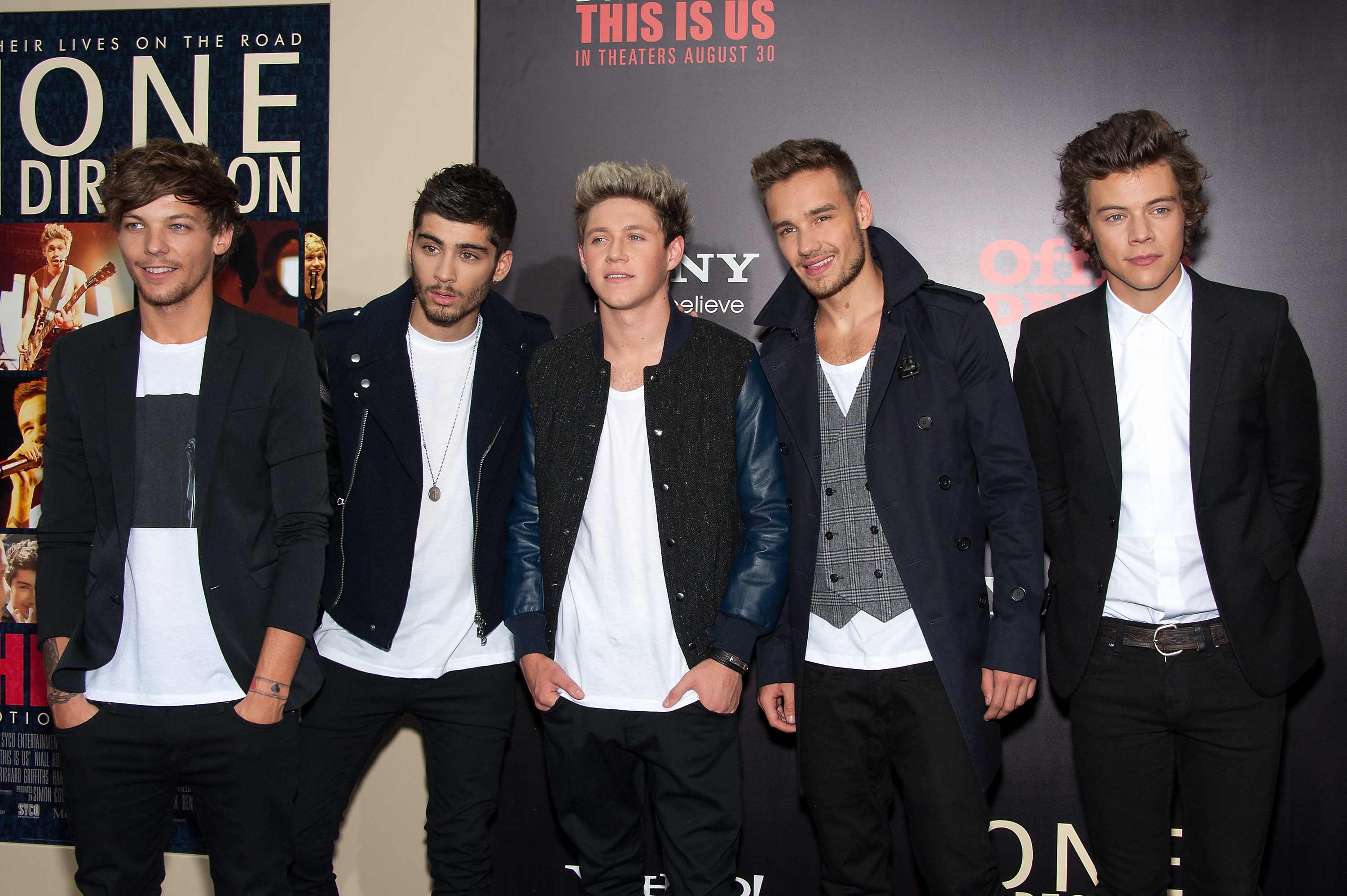 However, without knowing for sure, it's fair to say that perhaps Harry's nerves got the better of him.