It's been a month since Gisele Bündchen and Tom Brady announced their divorce, and we've had a number of small insights into how the duo are getting along in the wake of their split.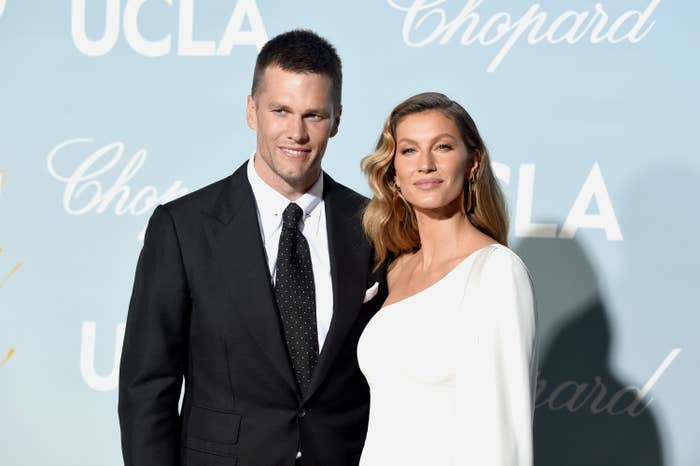 Just three days after the couple issued separate statements confirming that they'd made the "painful and difficult" decision to end their 13-year marriage, Tom discussed the divorce for the first time on his podcast, assuring listeners that things were as civil as could be.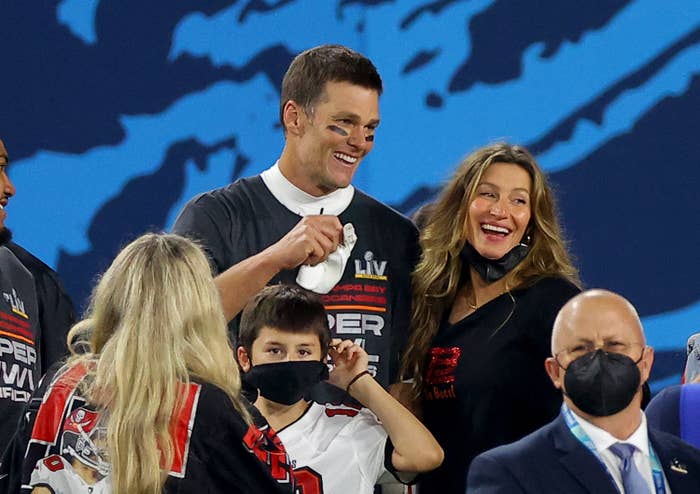 "I think there's a lot of professionals in life that go through things that they deal with at work and they deal with at home," he said, going on to echo the sentiments of their earlier statements. "And obviously the good news is that it's a very amicable situation."
Reflecting on the public speculation surrounding the divorce, Tom also emphasized that he remains entirely committed to being the best dad and teammate he can be.
"I'm really focused on two things: taking care of my family and certainly my children, and secondly, doing the best job I can to win football games," he added.
Since this, the quarterback has also talked candidly about making the shock decision to return to the NFL after his 40-day retirement at the start of the year — a move that is widely rumored, but not confirmed, to have been the catalyst of his and Gisele's breakup.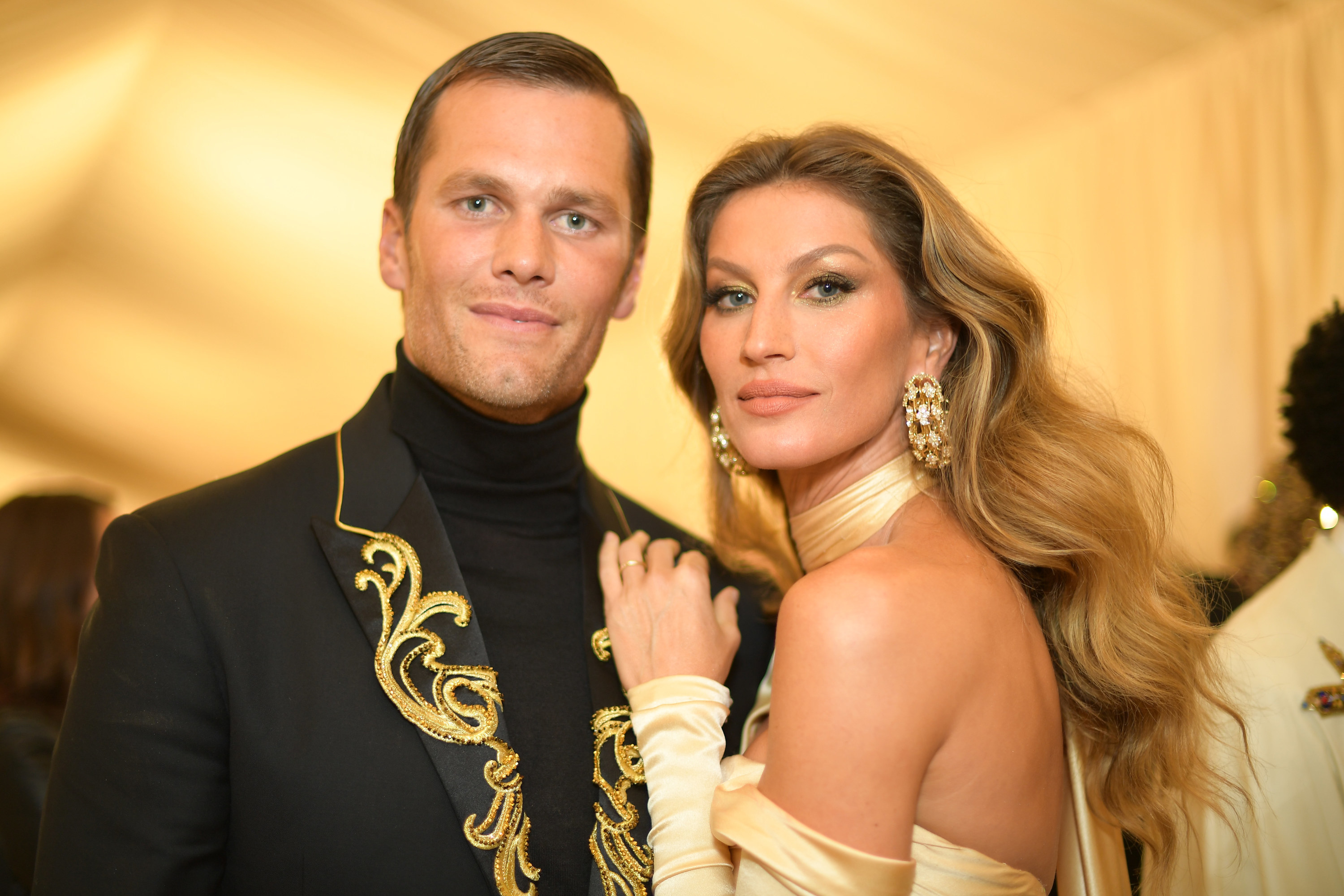 "I returned because I felt like I wanted to compete, and I spoke to the team about it, and they were excited to have me back," he told reporters during a press conference on Nov. 11, adding that he "definitely" has "zero" regrets about making a comeback.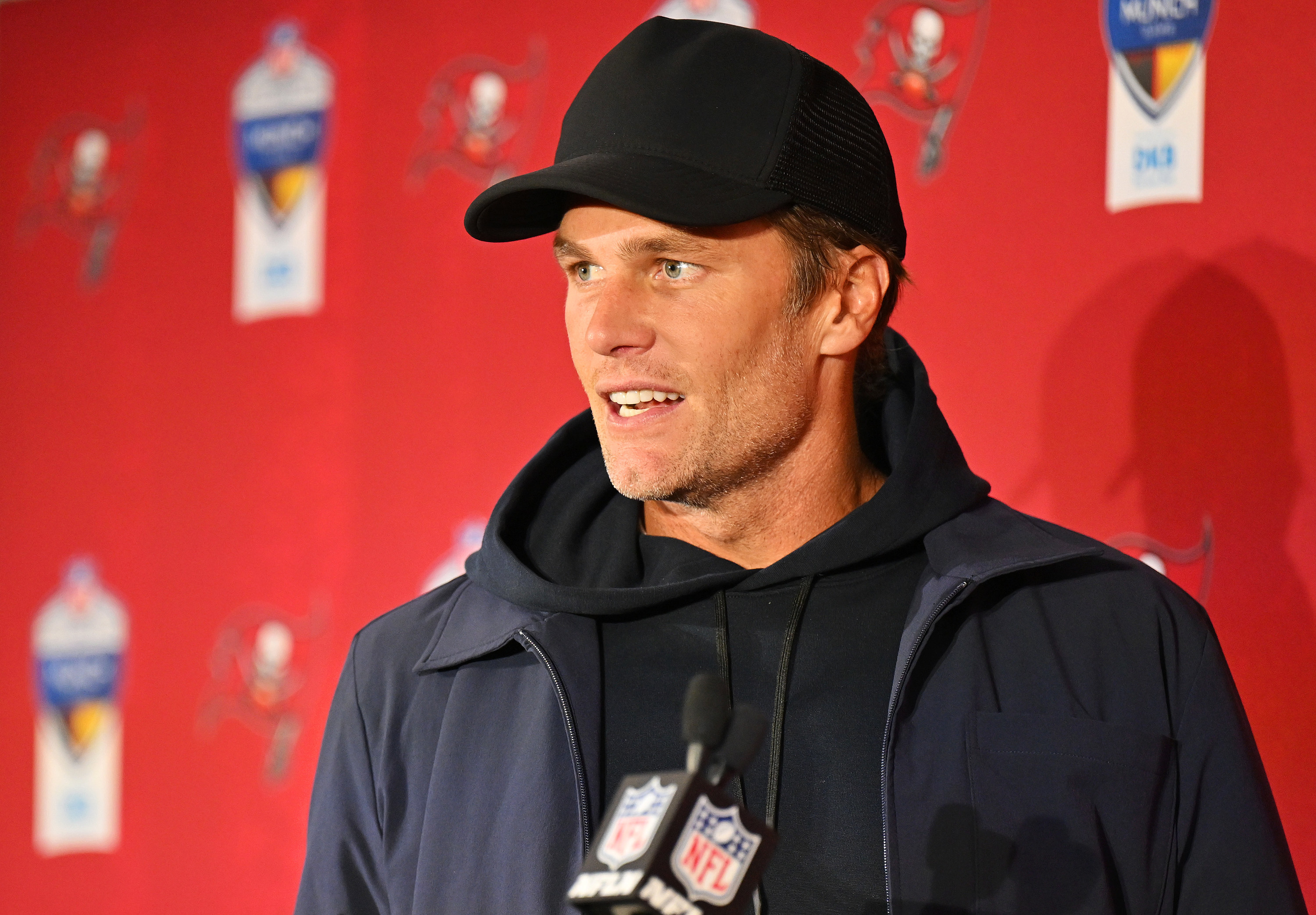 And while we've had direct insight from Tom and a number of other source quotes to suggest that the exes have happily transitioned into coparenting their two children, Benjamin, 12, and Vivian, 9, Gisele, for her part, has maintained a relatively low profile.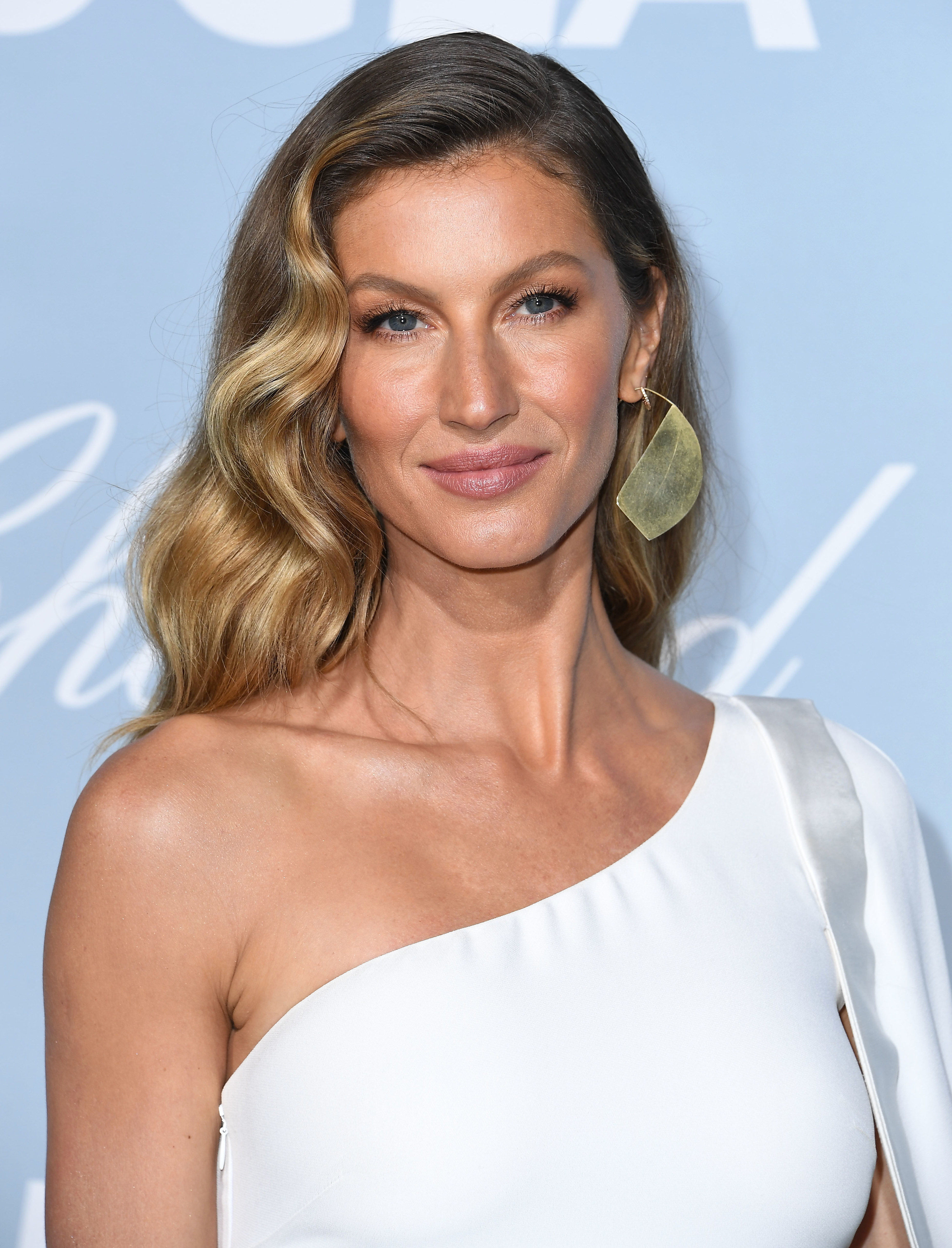 In the weeks after their divorce was finalized, Gisele and the kids seemingly enjoyed some downtime on vacation in Costa Rica, where she owns a property. The supermodel was photographed out and about but did not share any pictures from the trip on social media.
In fact, Gisele has remained totally silent on Instagram since she announced their split, with her last post dating back to Aug. 22, when she wished a happy birthday to her 15-year-old stepson Jack, whom Tom shares with his ex, Bridget Moynahan.
However, after a month of radio silence, eagle-eyed fans noticed over the Thanksgiving break that Gisele recently logged onto Instagram to subtly show support for her ex.
Late last week, Tom uploaded a photograph of Jack preparing to throw a football as his proud dad looked on in the background. Having spoken in the past about his oldest son's love of the sport, the NFL legend captioned the post: "My inspiration" with a red heart.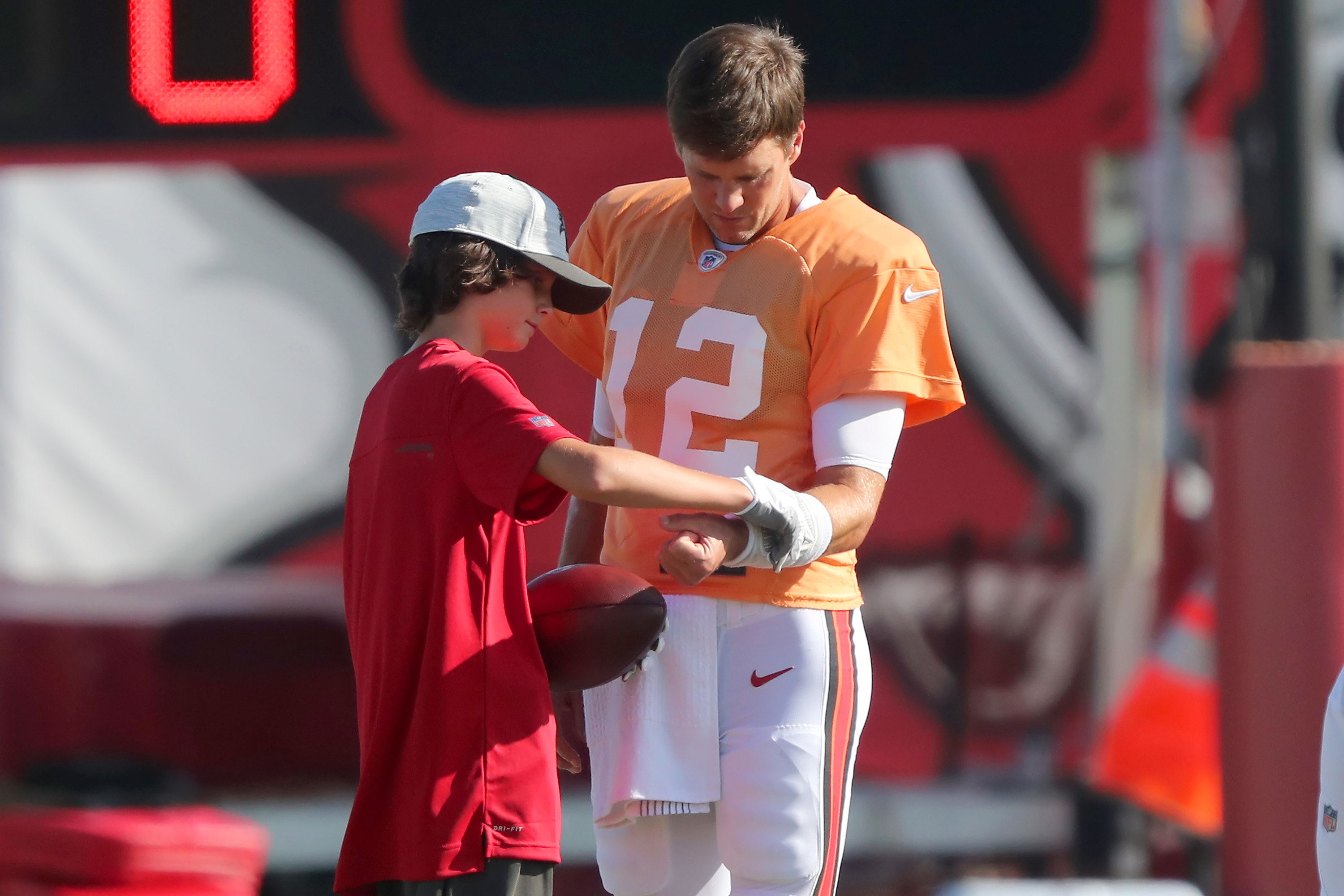 Gisele — who has previously described her close bond with Jack — was among the first to respond to the picture, leaving a matching red heart in the comments section.

Proving that they've maintained a friendly rapport since parting ways, it's possible that the exes may have reunited to celebrate Thanksgiving. Tom said during a Nov. 22 episode of his podcast that he was looking forward to spending the holiday with those who've supported him throughout his career.
"I think myself as a parent and being grateful during Thanksgiving, it's always time for family," he said ahead of the festivities. "When you think about this holiday and the commitment that parents make and that my parents made to me and my career is unbelievable."
Gisele's subtle comment follows a flurry of recent reports claiming that she'd already moved on with a new man after she was photographed in Costa Rica stepping out for dinner with jiu-jitsu instructor Joaquim Valente.