Rumors of their romance may have only just blossomed, but a newly resurfaced clip shows that Emily Ratajkowski has always been in Pete Davidson's corner.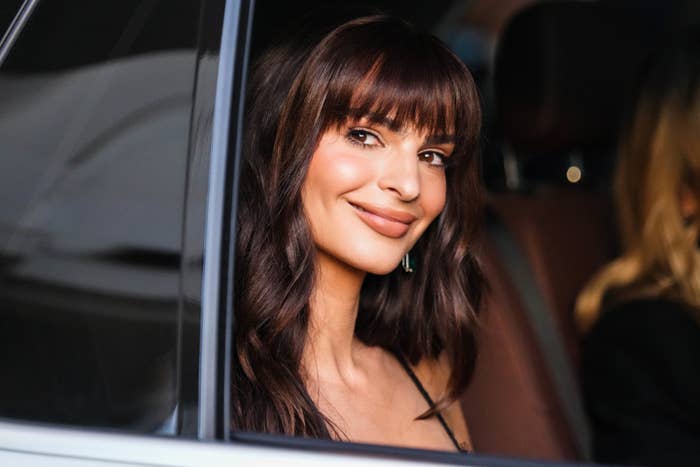 In the unlikely event that you missed it, the internet completely lost it this week over reports that Pete has moved on after his split from Kim Kardashian and is now dating the supermodel, author, and podcaster better known as Em Rata.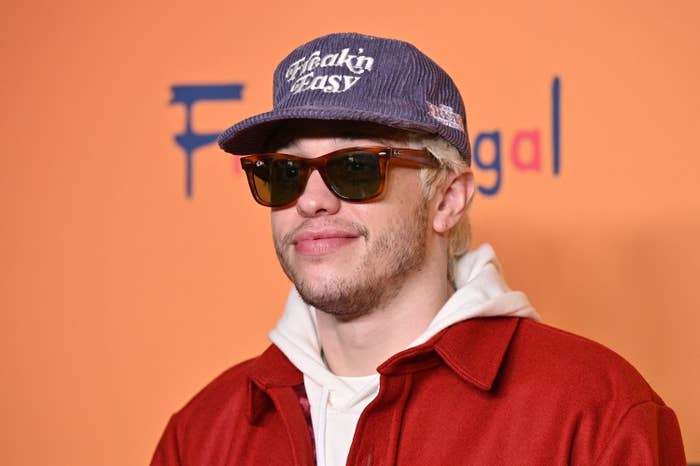 The claims stemmed from a blind item submitted to DeuxMoi on Sunday, with an eyewitness alleging to have seen the pair on a cozy date night in Brooklyn recently.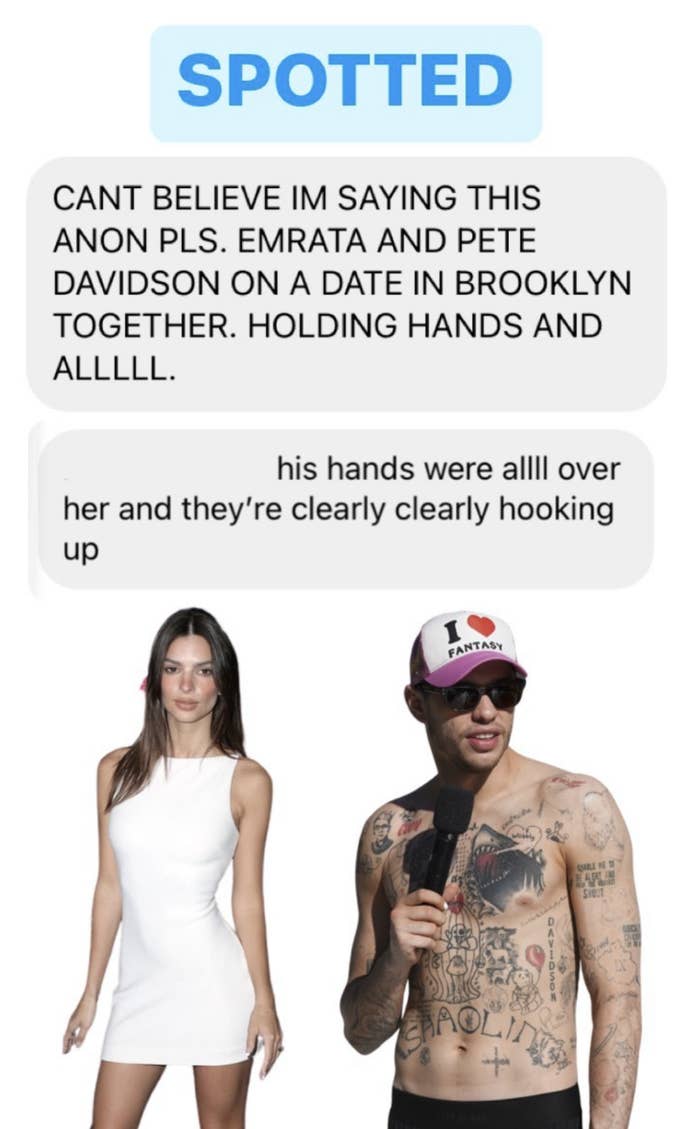 Despite the fact that DeuxMoi tips aren't verified and can often be inaccurate, the alleged sighting was enough to spark a complete frenzy online. And before long, the submission was backed up by a number of insiders claiming that Pete and Emily are the real deal.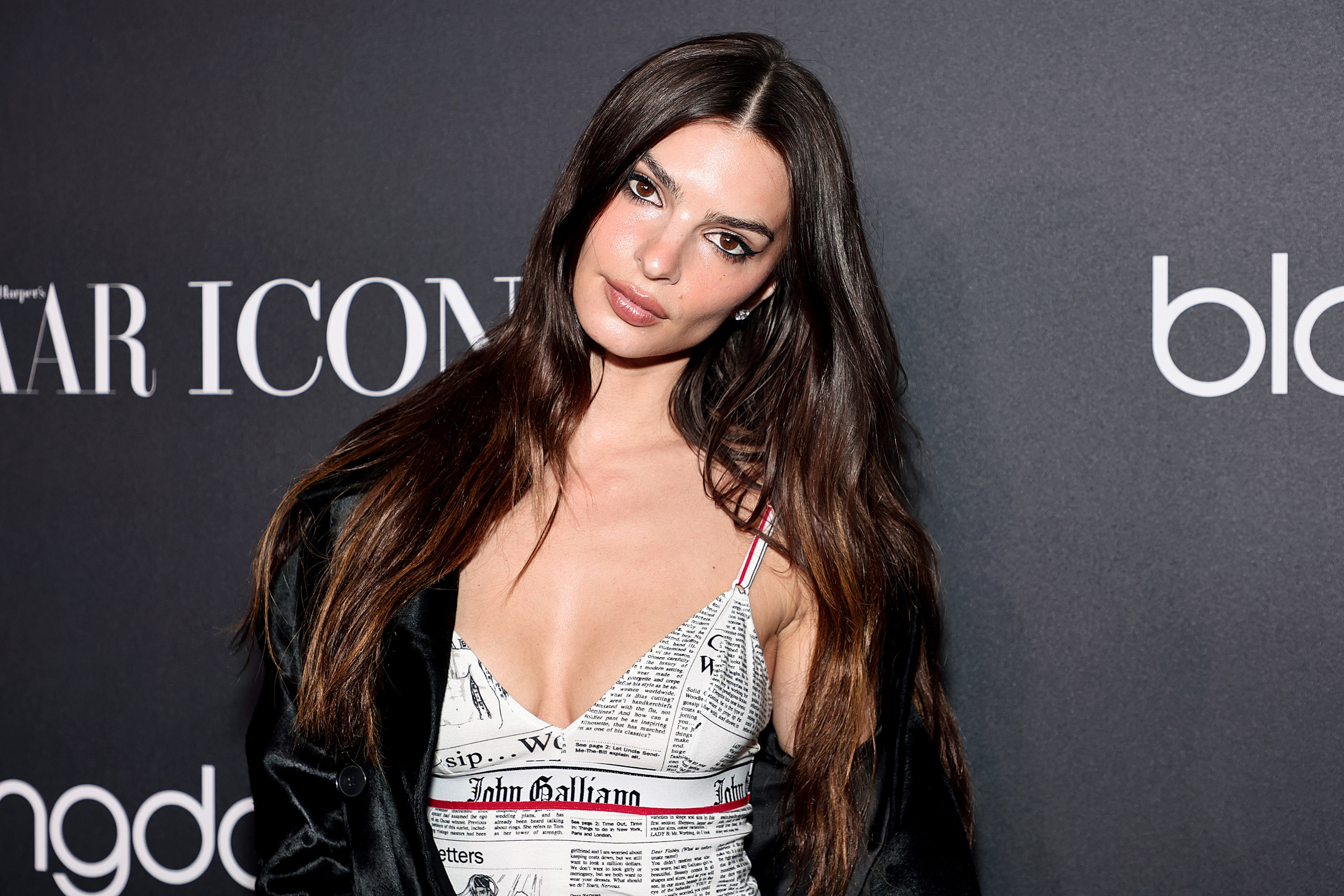 "Pete and Emily have been talking for a couple months now," a source told Us Weekly on Monday, adding that the duo are "in the very early stages, but both really like each other."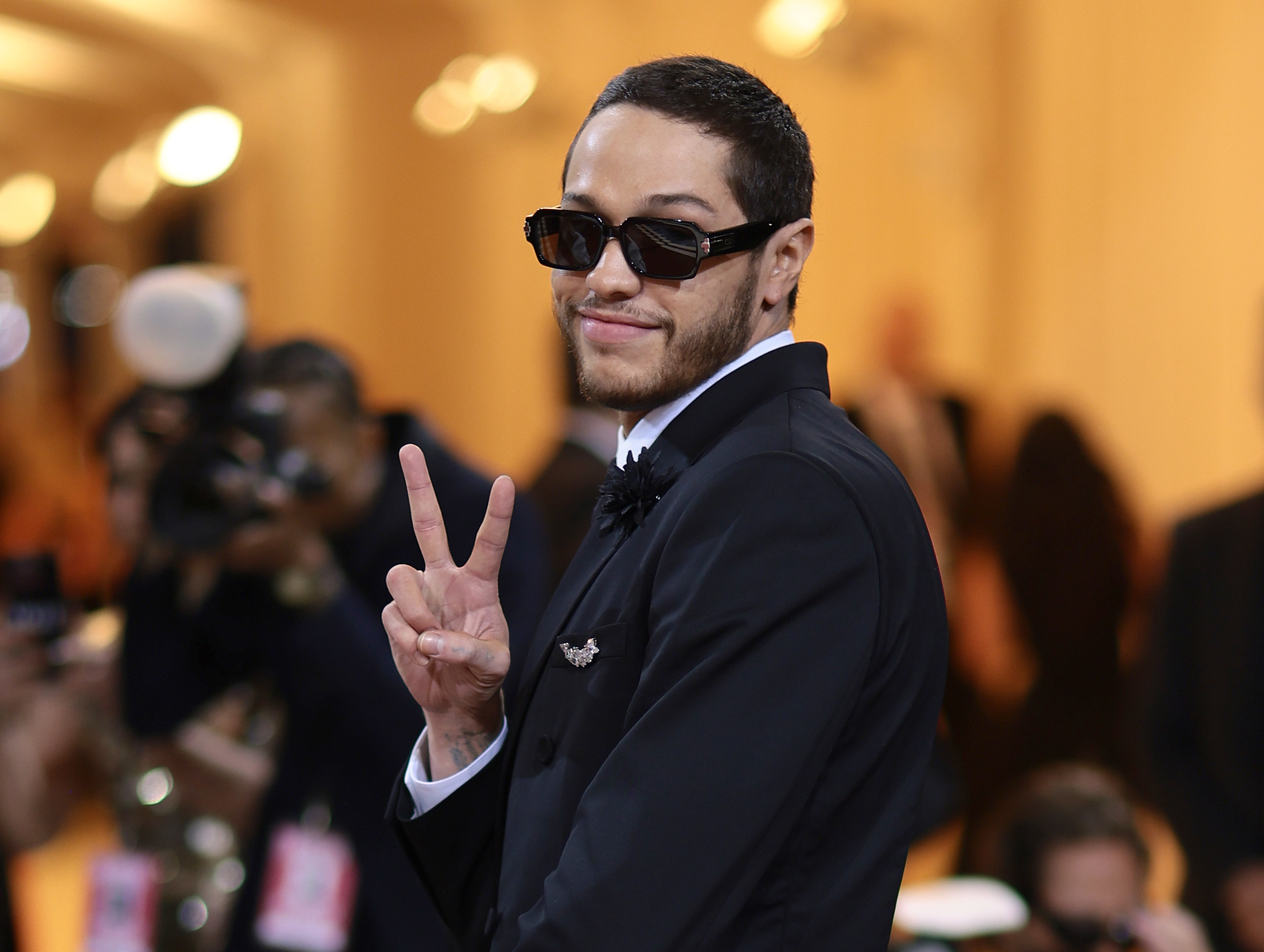 A subsequent insider doubled down on the rumors a day later, telling E! News that the pair — both of whom are newly single — have been on "a few dates" in NYC, where they both are based, and that they have a lot of "flirtatious chemistry."
For a bit of context, the pairing didn't exactly come as a huge surprise to fans, many of whom had actually predicted that they might hook up after Emily's divorce from Sebastian Bear-McClard was reported around the same time that Pete called it quits with Kim K in August.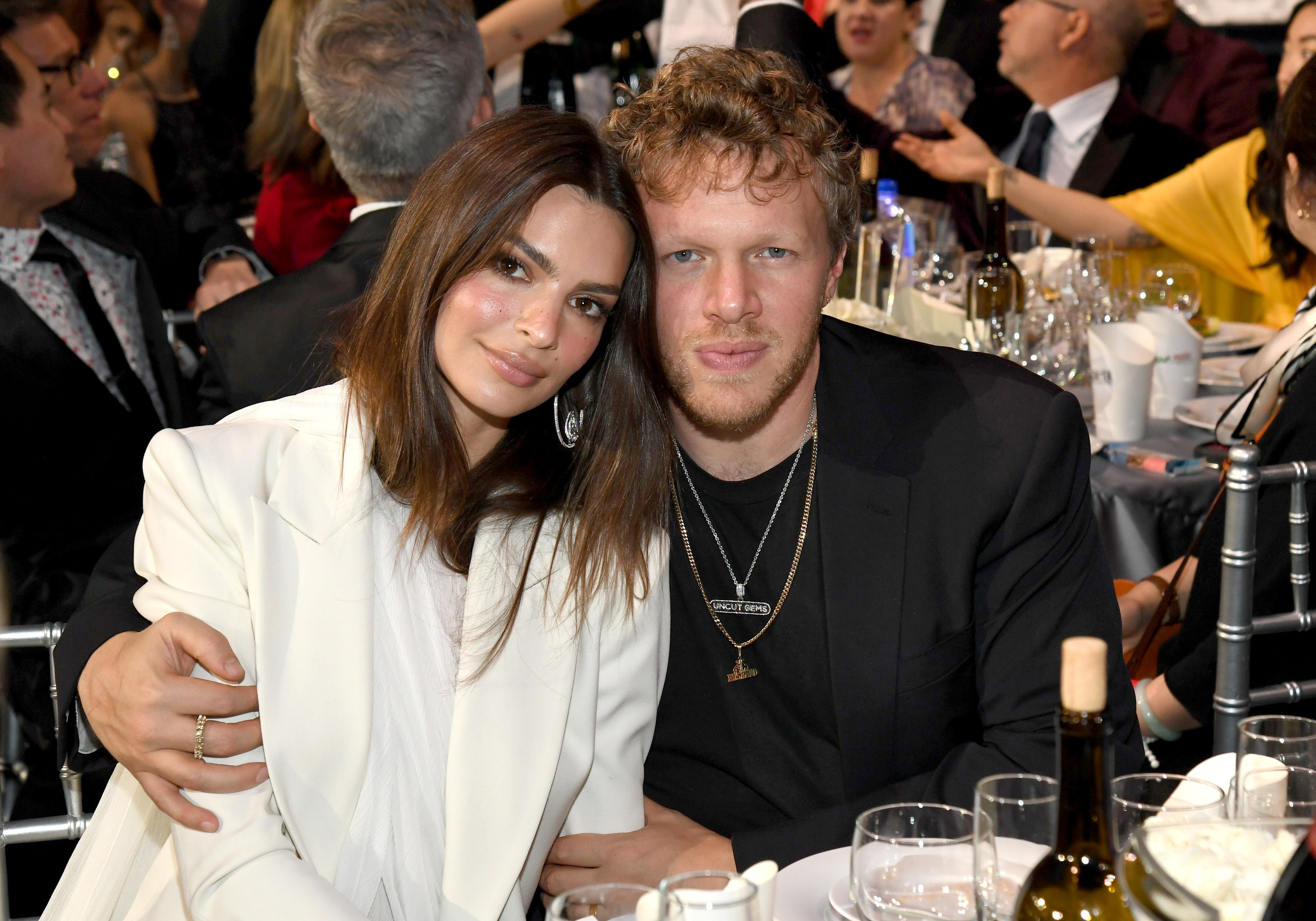 And now, bolstering theories that Emily and Pete could be the perfect duo, hopeful fans have been reminded of an old episode of Late Night With Seth Meyers that aired in November 2021 — exactly a year before rumors of their romance surfaced online.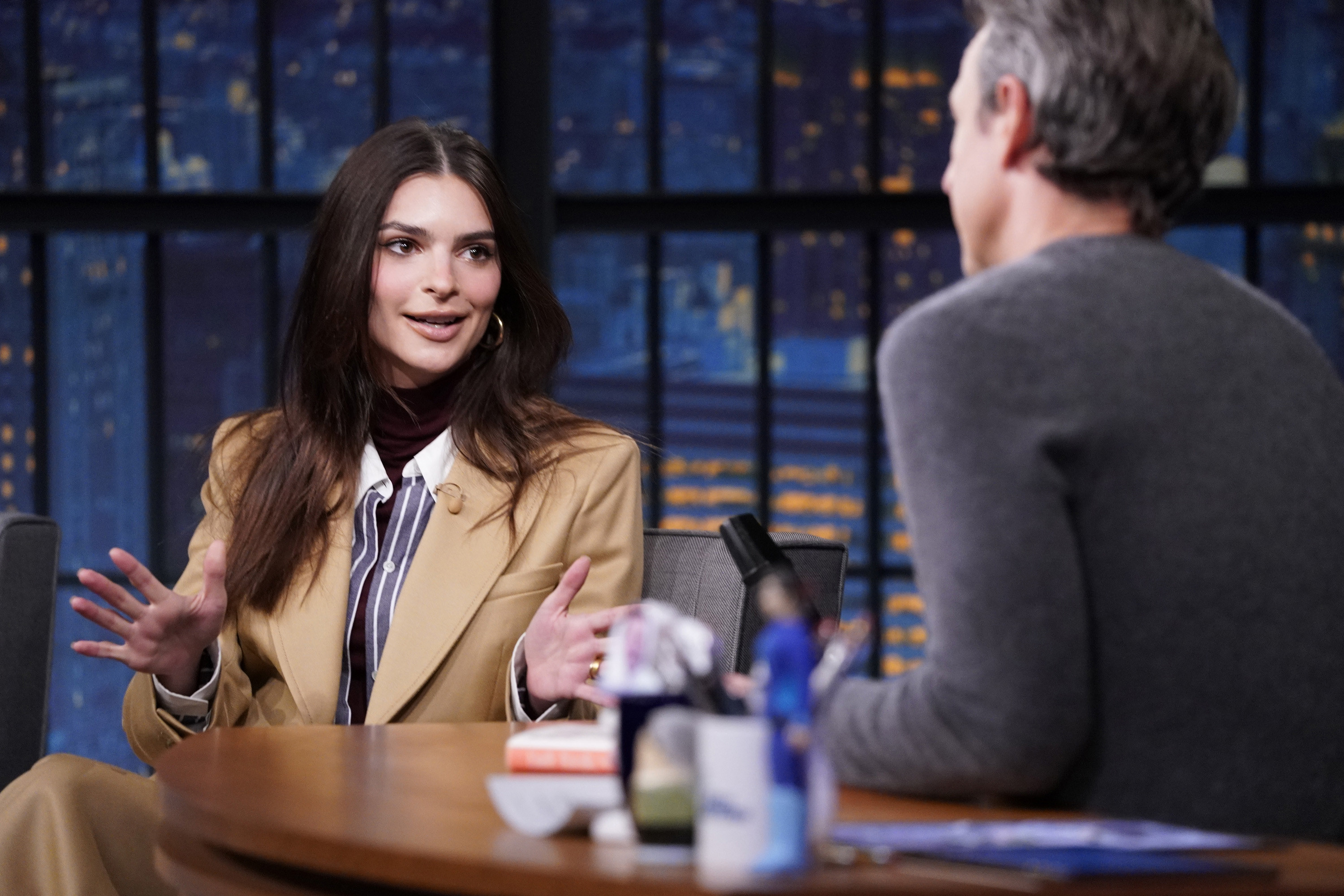 As fate would have it, on Nov. 8 last year, Emily and Pete were the two guests on Seth's couch, and though we didn't see them together, both made a point of mentioning the other during their segments.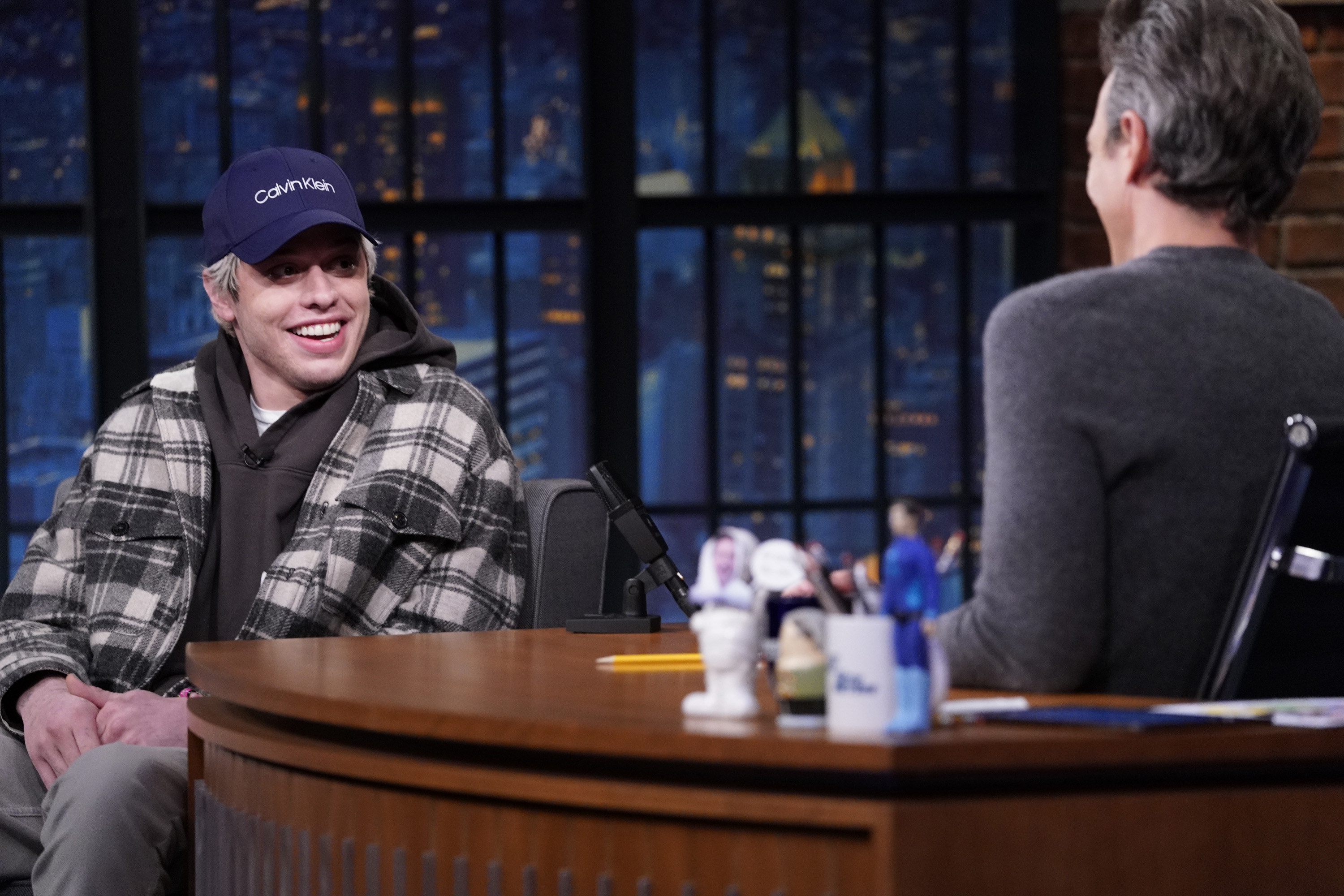 Up first, Seth kicked off his conversation with Pete by highlighting the coincidence that he and Emily had actually collaborated before.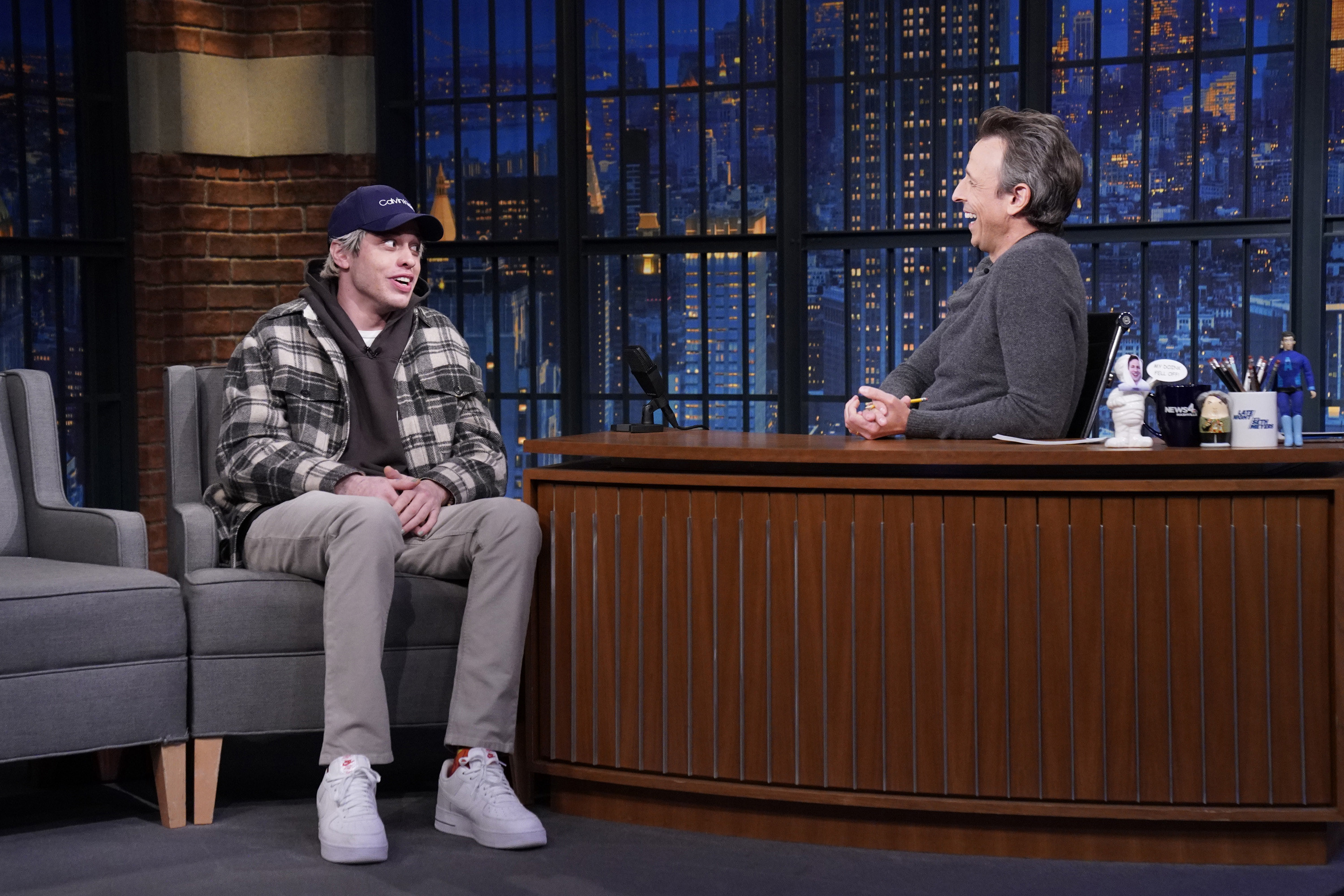 Just months prior to this, the pair had appeared together in the Fall 2021 campaign for Moose Knuckles outerwear. Reflecting on the high-fashion experience, Pete suggested that he hadn't been a great addition to the shoot but described Emily as a true "professional."
Later in the show, Emily was probed about the same occasion and, having watched Pete's interview, spoke kindly of the comedian, saying he'd been too "hard on himself."
"I think he's great," she told the host. "He's a professional. You should know that about Pete."
Seth followed up by asking Emily how Pete stacked up against typical models, to which she came to his defense once again.
"I think you're being a little mean!" she said of Seth's mocking.
"Pete's got the height — obviously, women find him very attractive," she added, to cheers from the crowd.
It's important to note that Pete was the talk of the town at this point in time, having been photographed holding hands with Kim for the first time just weeks before.
As I'm sure you know, Kim was the most recent love interest for Pete following a string of high-profile relationships with super-hot women, and in turn, Seth and Emily were prompted to analyze his appeal among the ladies, which was — as it still is today — a major point of discussion at the time.
"I feel like only other men feel [confused by Pete's appeal]. I feel like guys are like, 'Wow, what's this guy got?'" Emily began, before going on to unashamedly gush about the former Saturday Night Live star.
"I mean he seems super charming, he's vulnerable, he's lovely, his fingernail polish is awesome. He looks good. He's great!" she said with a grin. "A good relationship with his mother too!"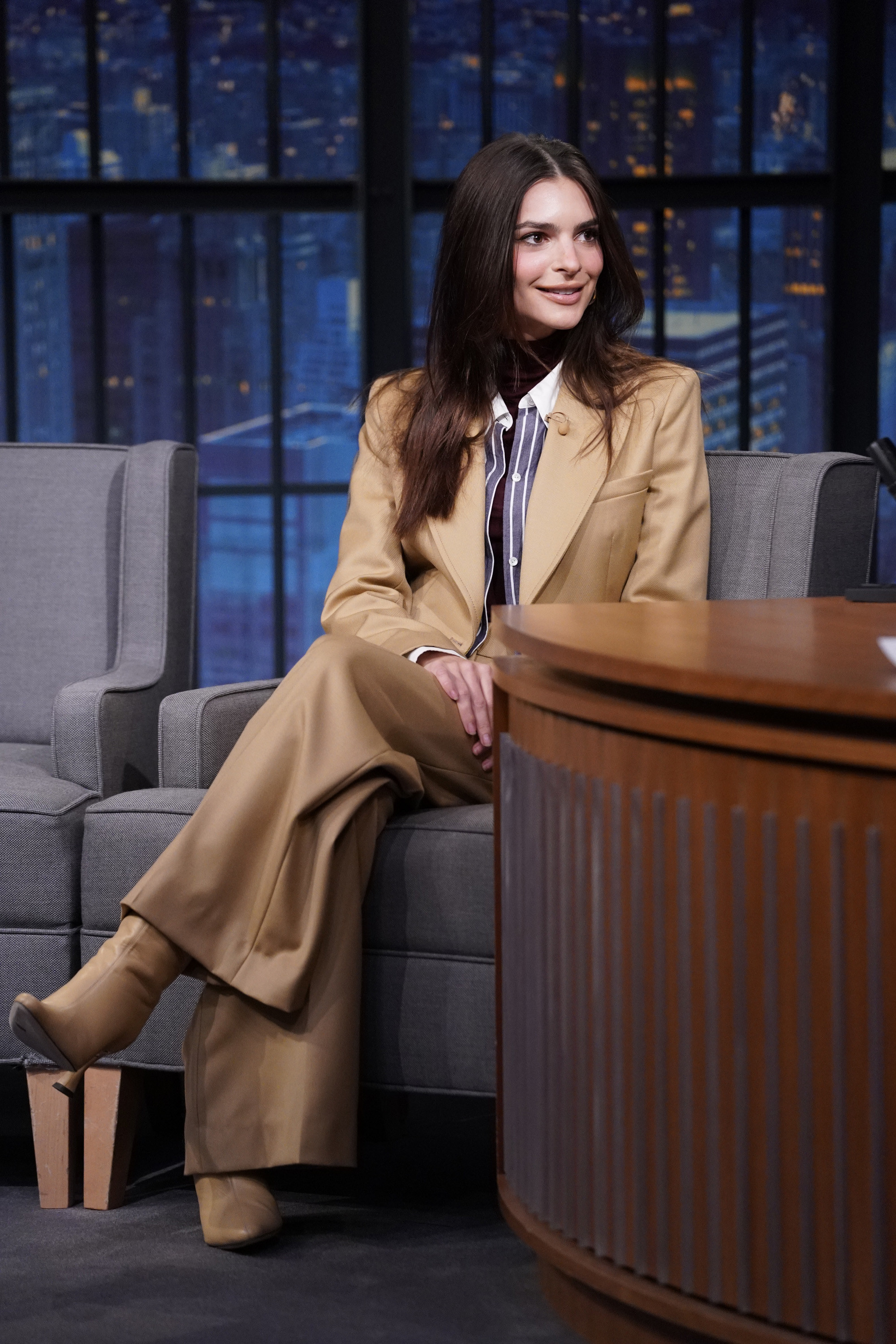 As Seth nodded in agreement, Em showed her love with one final point, admitting that "it's hard to find" men like Pete.
Before we get too excited, it's worth noting that these quotes came from Emily at a time when she was still with her husband, and therefore her compliments probably weren't said with romance in mind.
However, fast forward a year, and both Emily and Pete are officially single — and, perhaps, ready to mingle.
Neither party has spoken out to confirm the status of their relationship. However, Emily has subtly hinted that she's aware of the commentary surrounding Pete's dating life, liking a hilarious tweet from Dionne Warwick that read: "I will be dating Pete Davidson next."
I guess we'll just have to sit tight and wait for confirmation from the couple themselves. But in the meantime, we're rooting for Pem Data. Or Pemily Datajkowski — I'm still working on it.