But before he was the recording artist we know today, the 34-year-old rapper was perhaps better known for his acting credentials.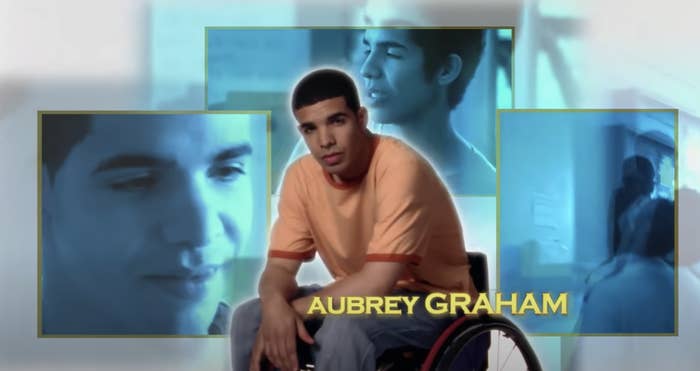 In case you didn't know, Drake — whose real name is Aubrey Graham — starred as Jimmy Brooks in the first seven seasons of the Canadian teen drama Degrassi: The Next Generation.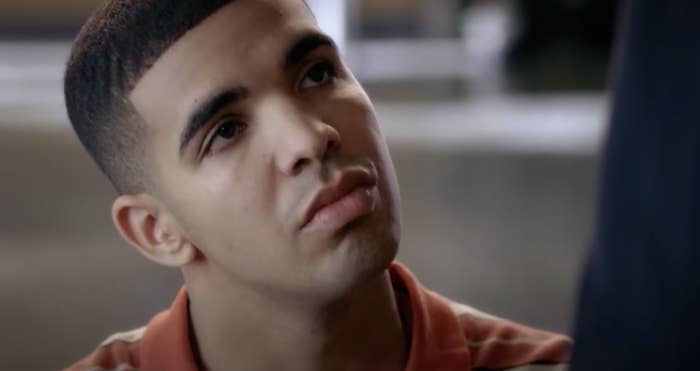 And in celebration of its 20th anniversary this week, a number of Degrassi's former cast and behind-the-scenes crew members came together to reflect on some of the show's greatest moments in an oral history published by the A.V. Club on Thursday.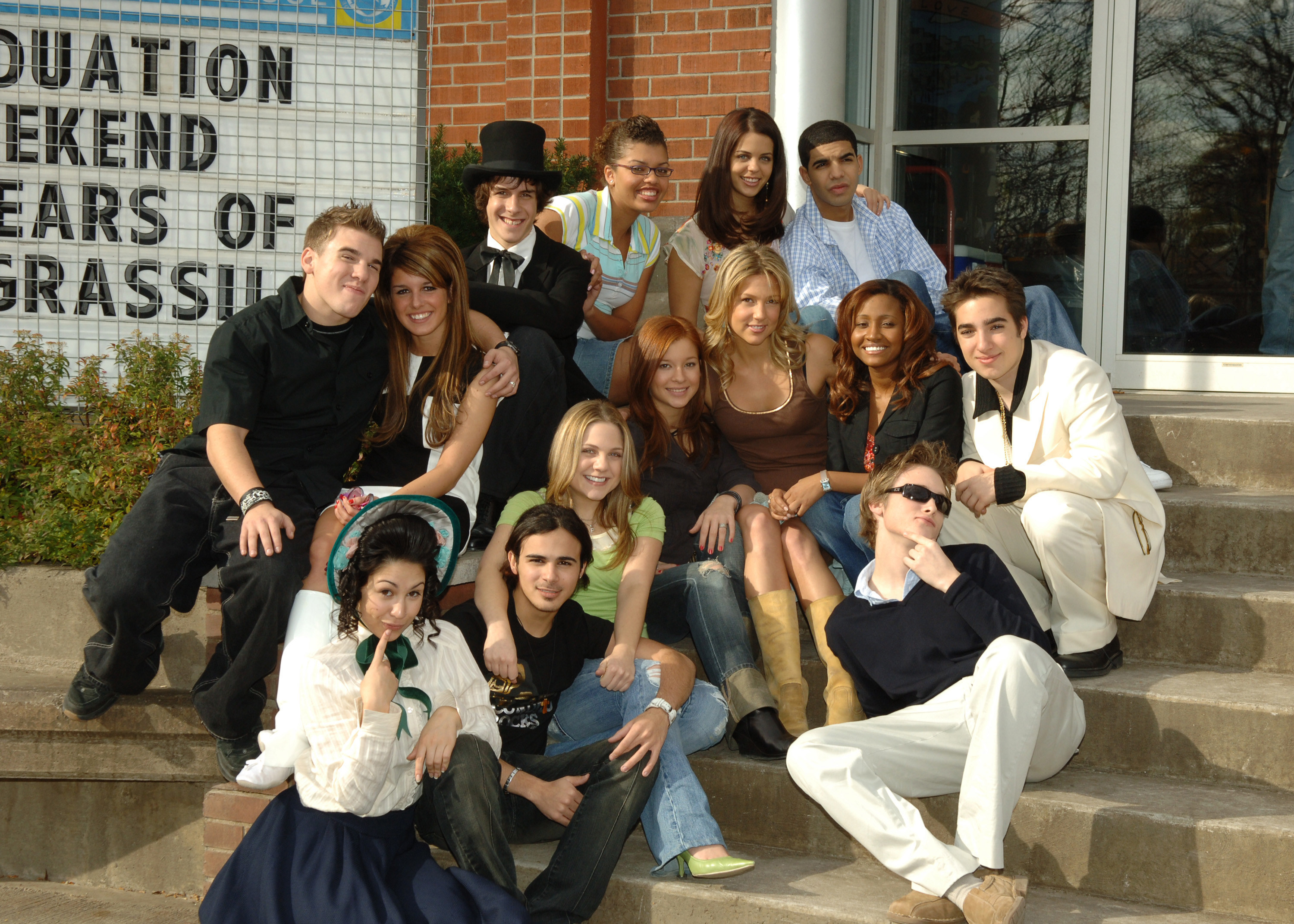 Drake himself wasn't involved in the discussion but, unsurprisingly, the performer didn't go unmentioned.
Reminiscing on the show's most-talked-about stories, the cast and crew spoke about a major plotline from season four, which saw Drake's character, Jimmy, become paralyzed after being shot at school.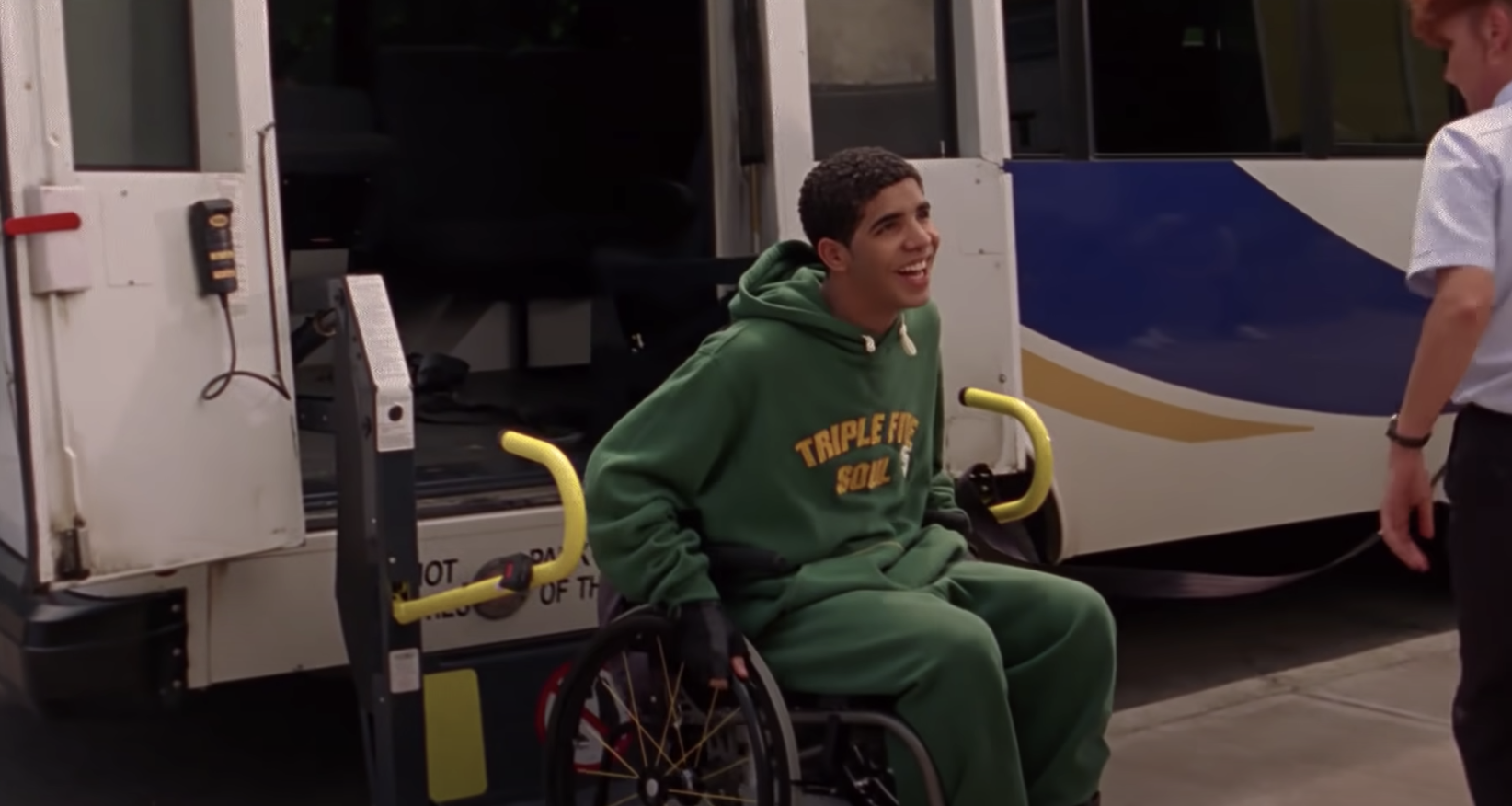 After discussing the "intense" and "chilling" school shooting episodes, they eventually went on to address rumors that Drake, at the time, was not happy about the storyline — particularly the fact that his character subsequently used a wheelchair.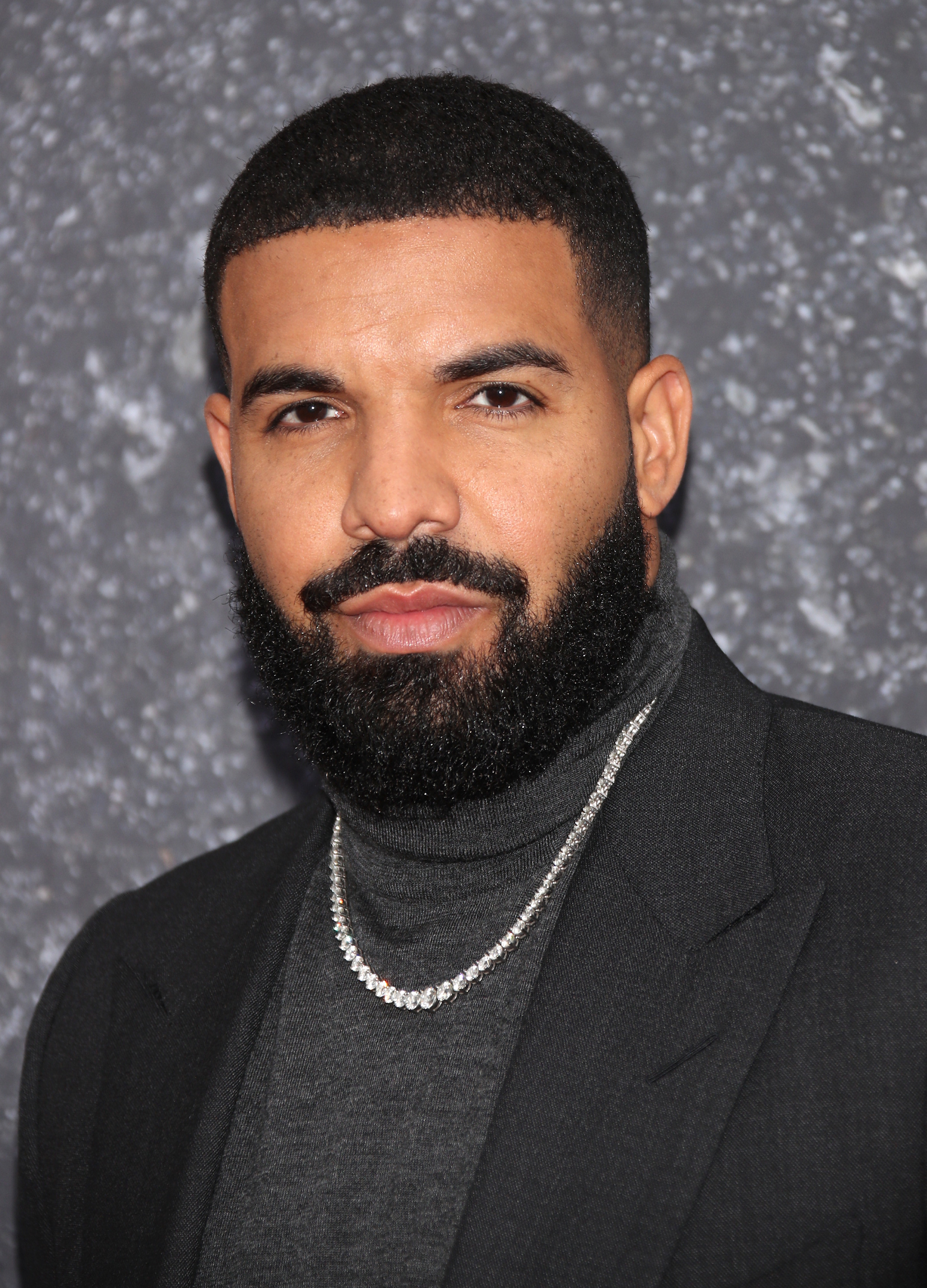 In fact, one of the show's former writers, James Hurst, even alleged that Drake threatened legal action over Jimmy's circumstances because he was adamant that he didn't want his character to be in a wheelchair.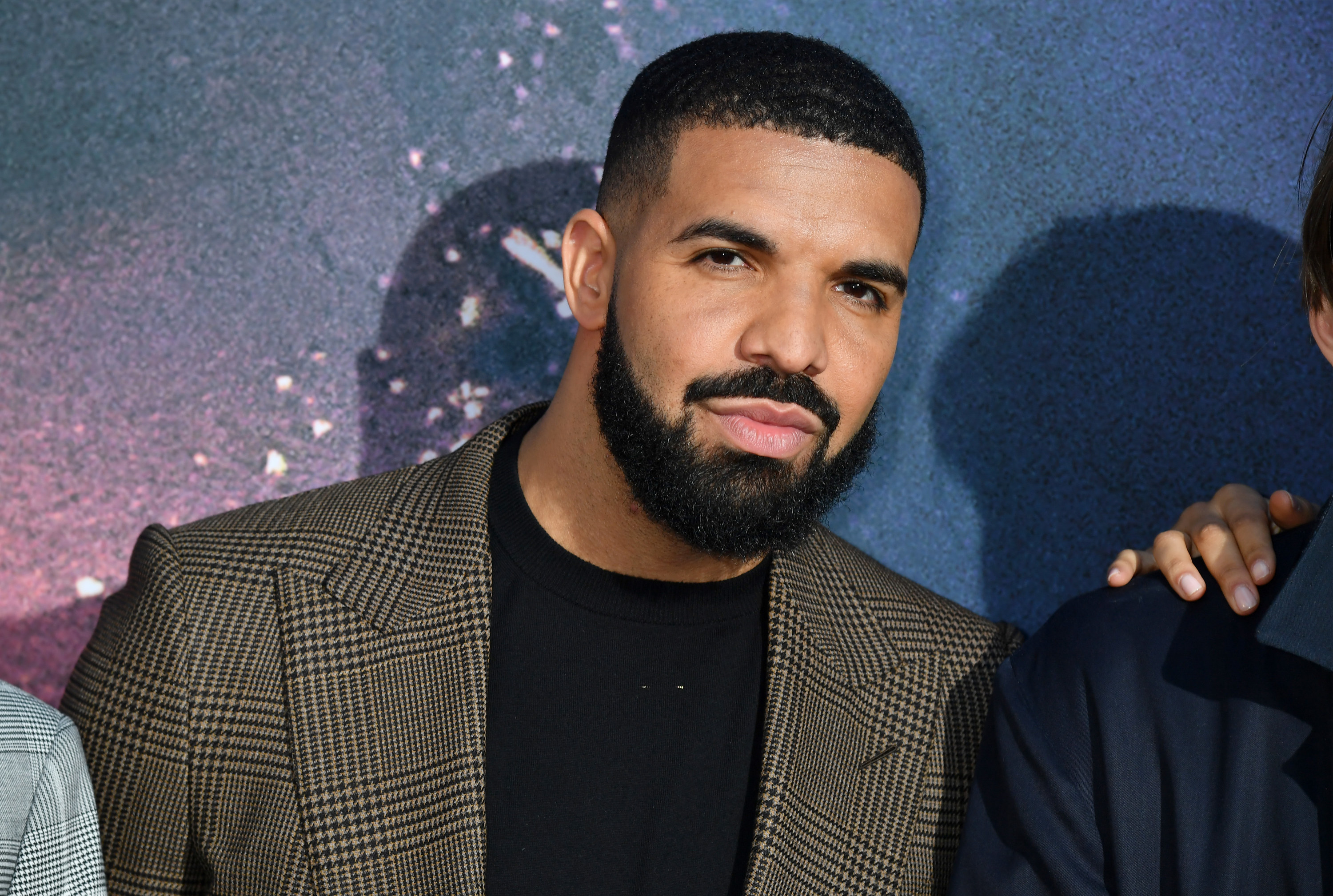 "There was a letter from a law firm in Toronto, and it was from Aubrey," James began. "It was an odd letter that said, 'Aubrey Graham will not return to Degrassi season six as Jimmy Brooks unless his injury is healed, and he's out of the wheelchair.'"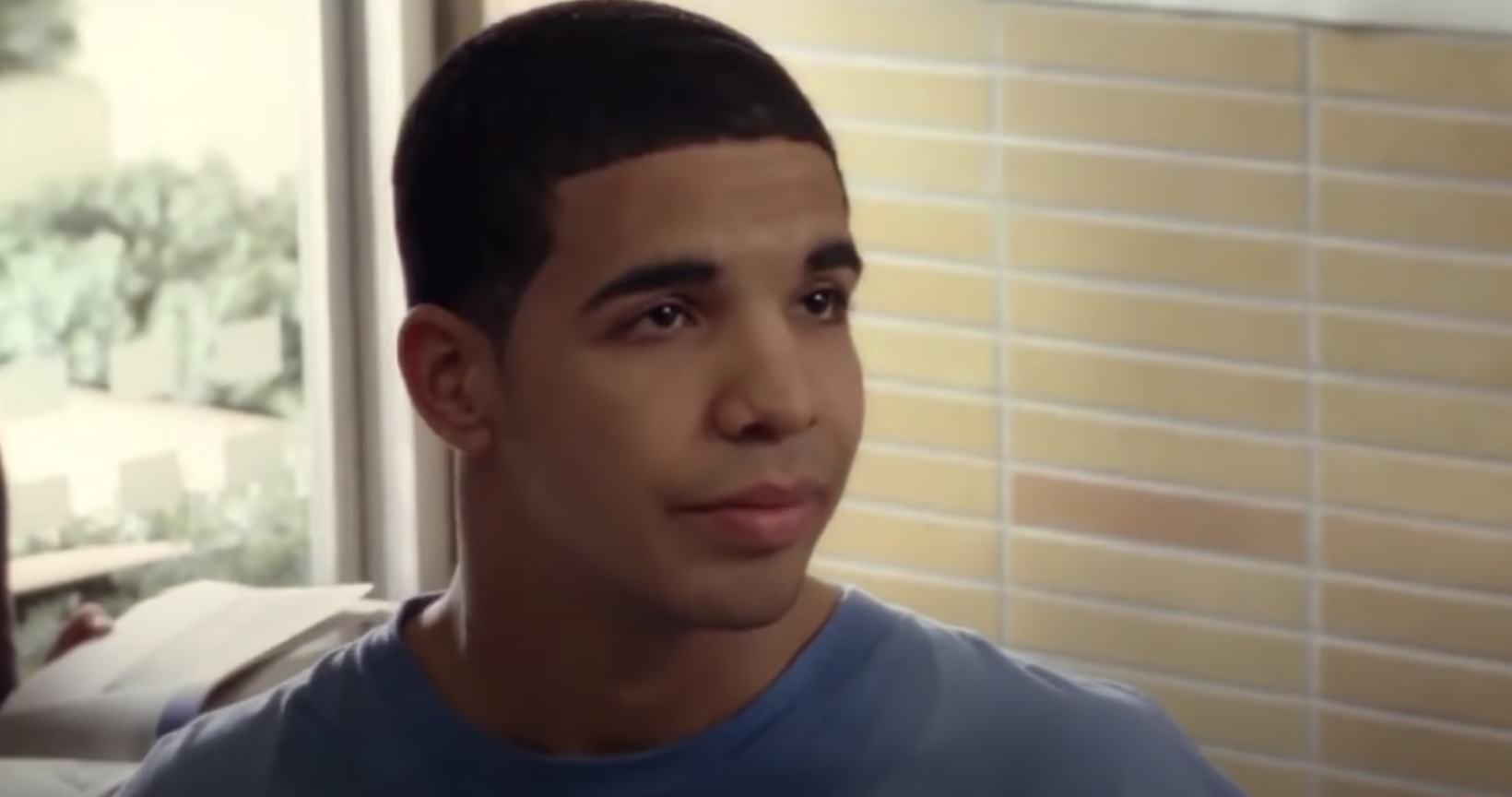 "I said, 'Get him down here,'" the writer recalled. "[Aubrey] came in and was like, 'What letter? I don't know about that.' And I said, 'All right, I understand. But how do you feel about the wheelchair?'"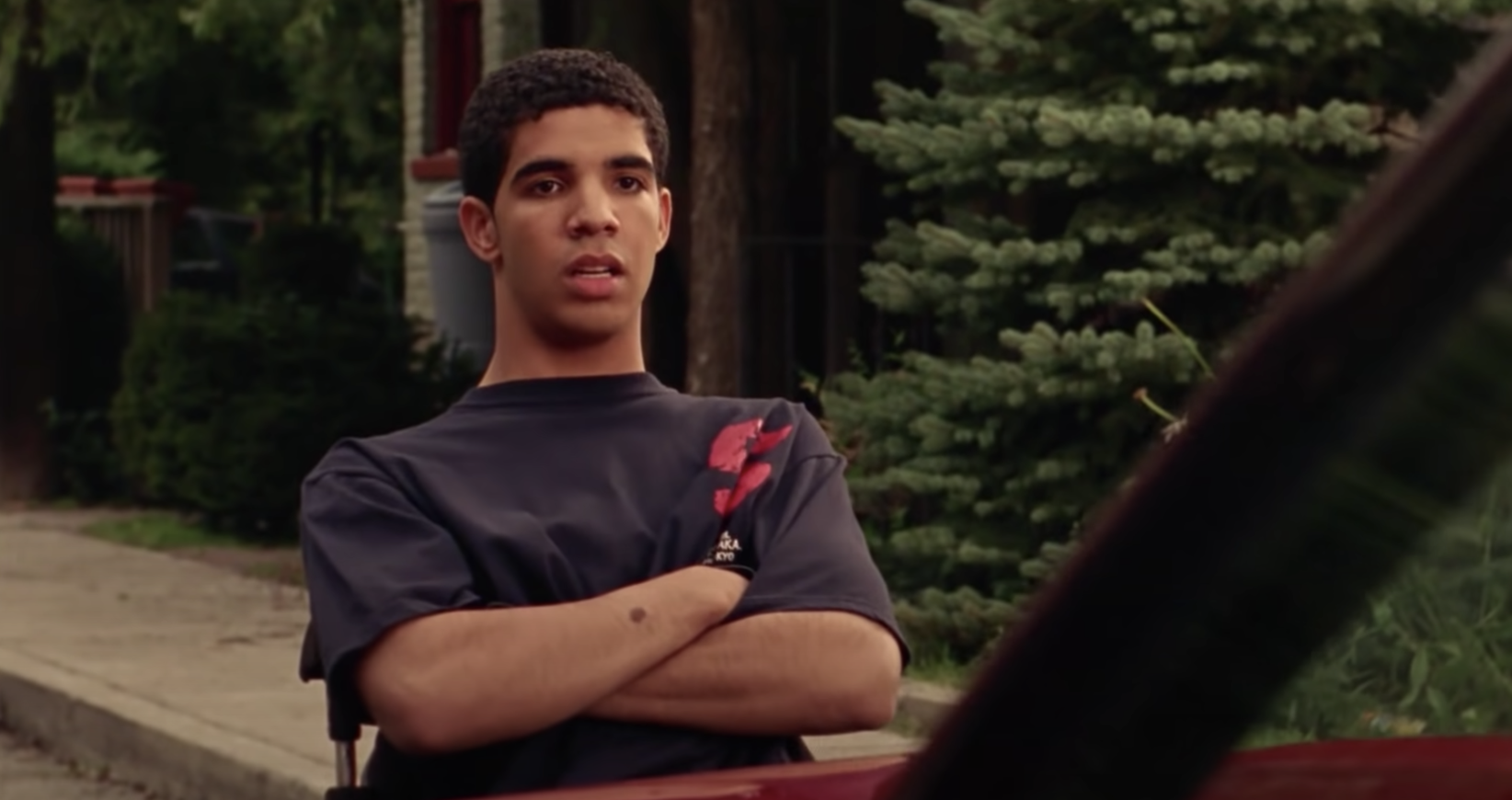 According to James, Drake went on to express concerns that he would be seen as weak, reportedly explaining that "all my friends in the rap game say I'm soft because I'm in a wheelchair."
To which James responded: "Well, tell your friends in the rap game that you got shot. How much harder can you get? You got shot, and you're in a wheelchair."
Despite clearly having strong feelings about his character's wheelchair, Drake backed down and ultimately stayed on the show for another two seasons.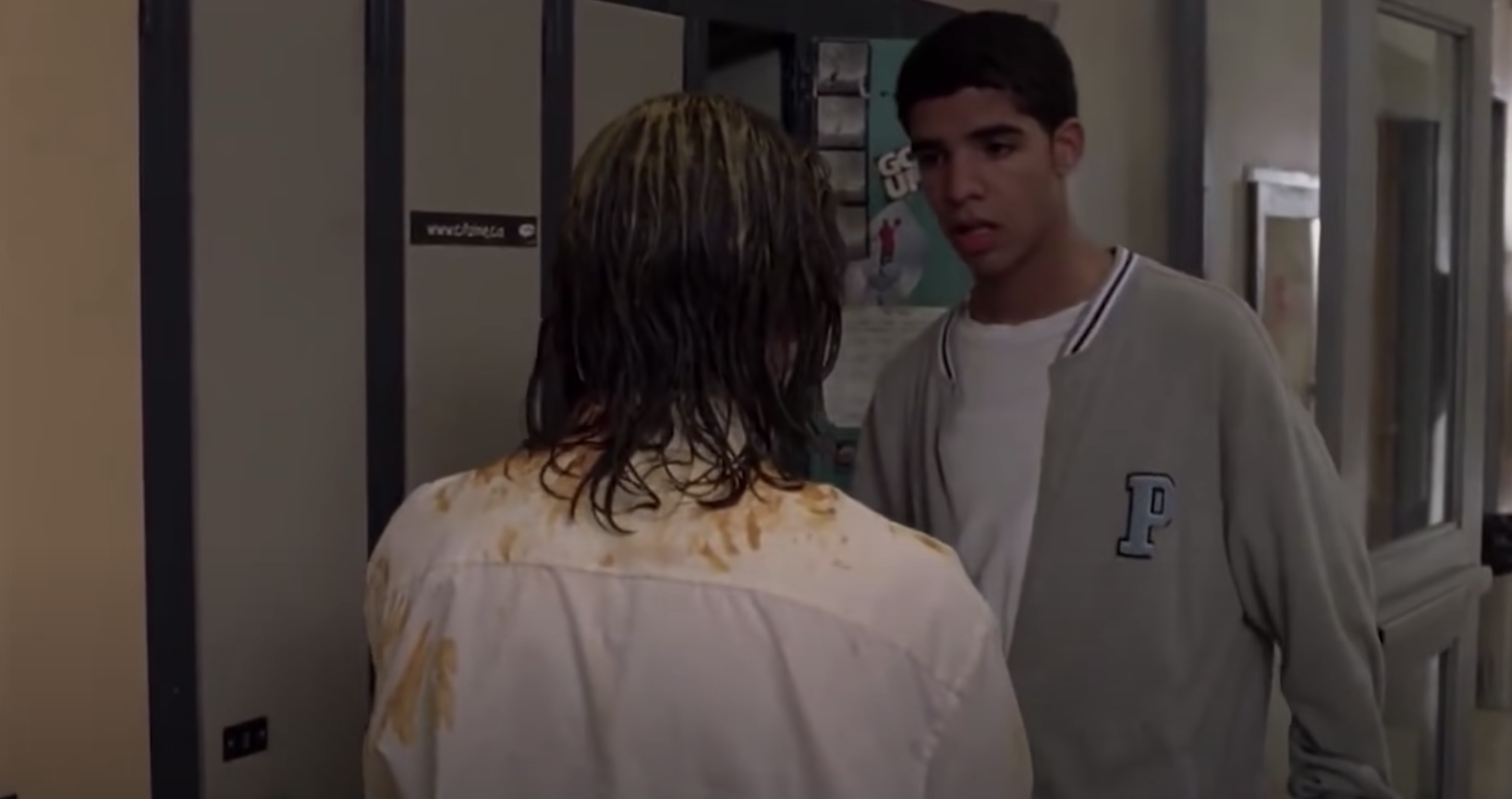 "He was so nice and apologetic about everything. He instantly backed down," the show's former writer said.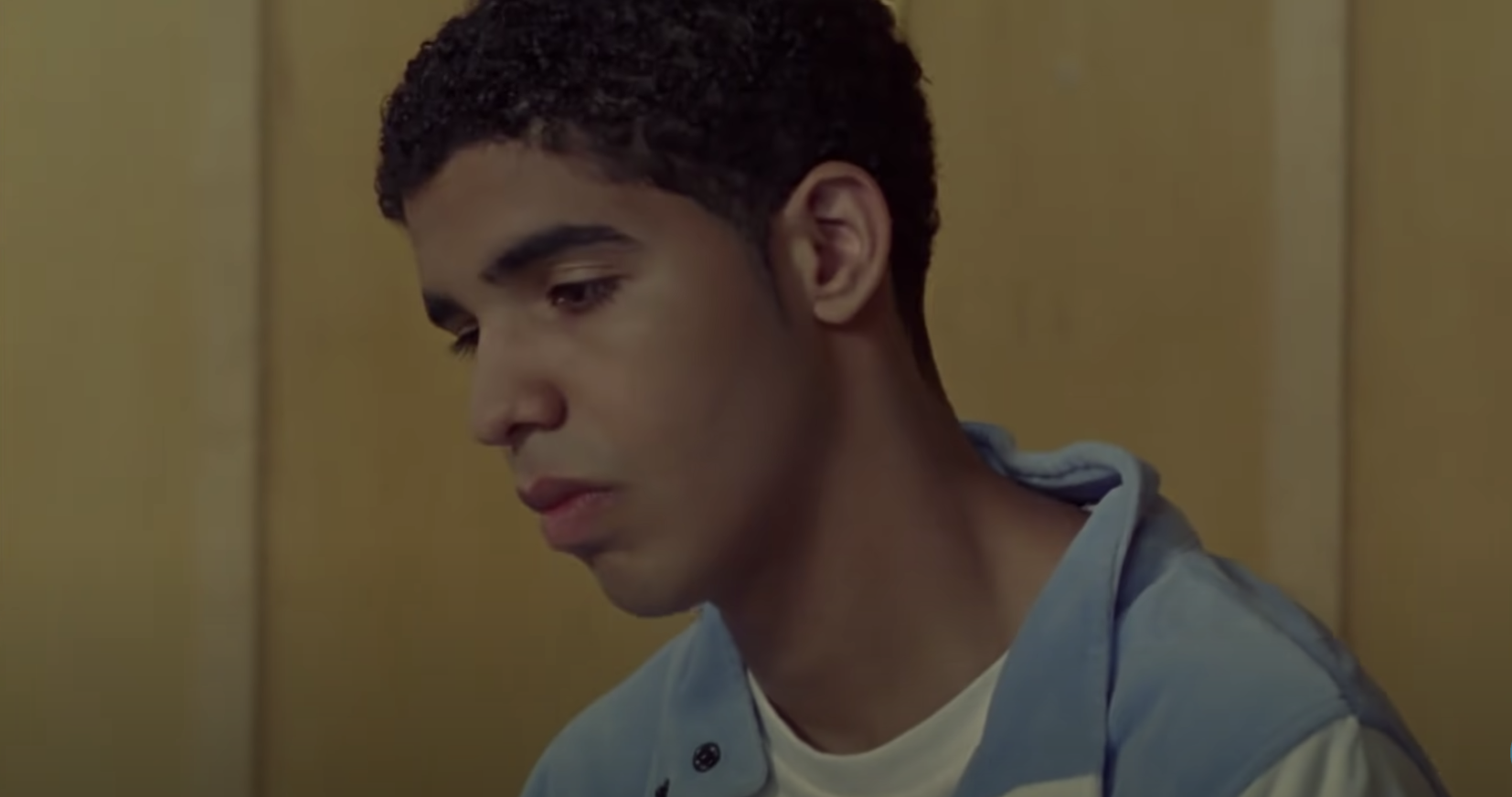 James added that he used the opportunity to remind Drake that Jimmy's experience was important to the show and its viewers — especially for wheelchair users, who have long been poorly represented in mainstream media.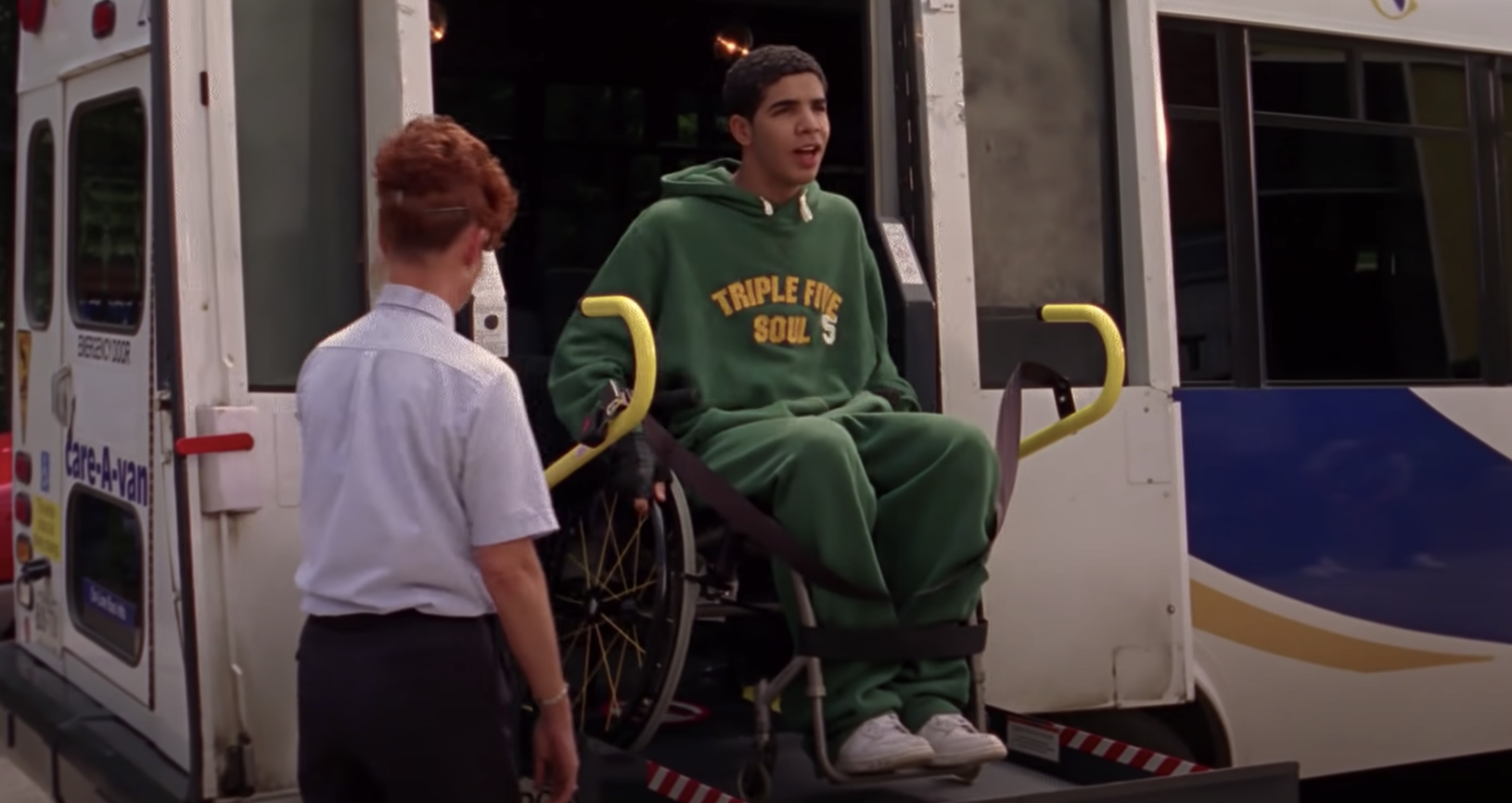 "I was very passionate about it, and I said, 'Aubrey, there's some kid somewhere in a wheelchair, who's completely ignored, who's never on television, never gets represented,'" James recalled of their conversation. "'I need you to represent this person. You're the coolest kid on the show, and you can say there's nothing wrong with being in a wheelchair.'"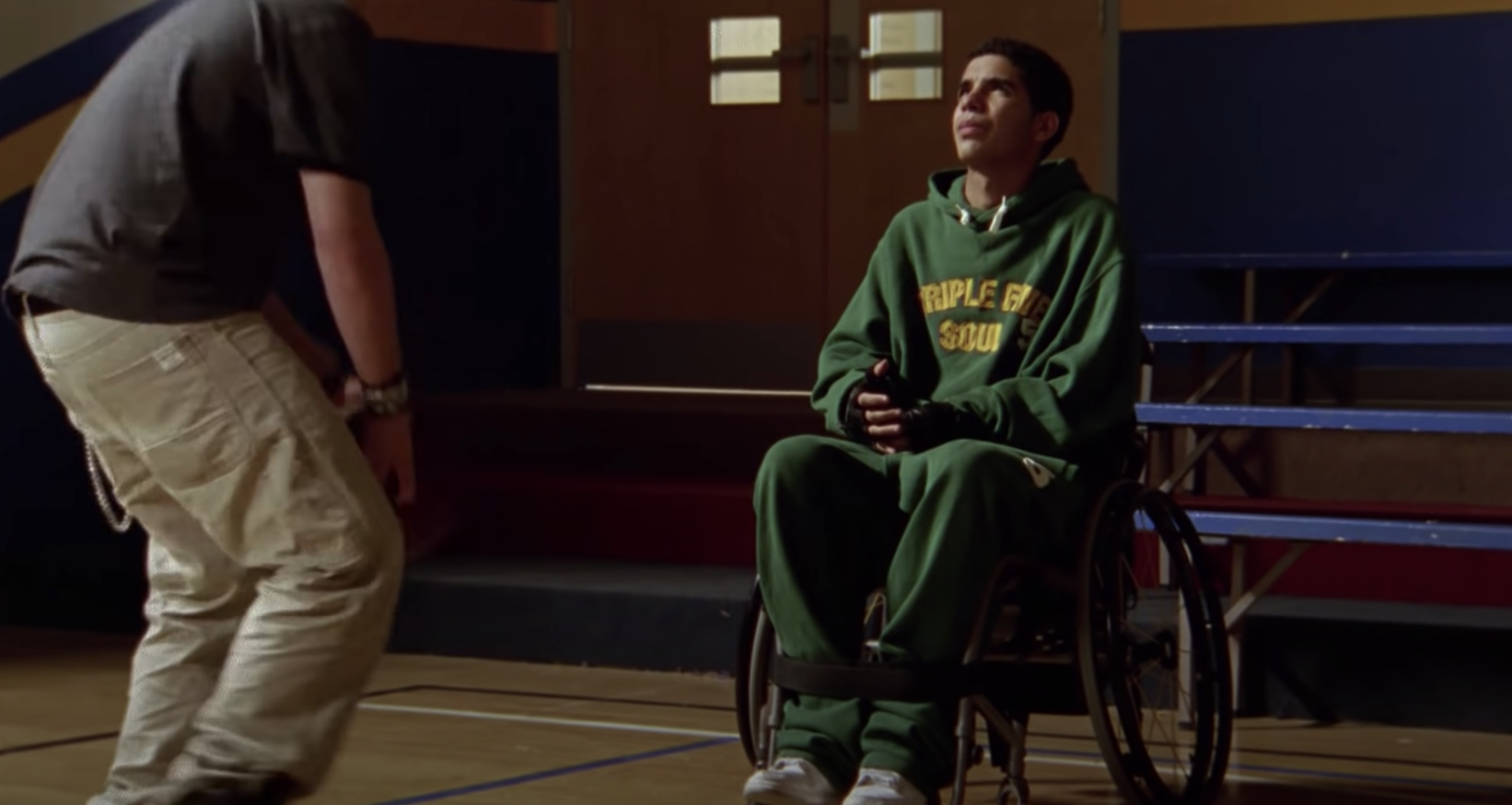 And while Drake clearly had a change of heart, Degrassi's writers did eventually make some changes for Jimmy, who later underwent stem cell surgery and was able to stand using crutches in the season seven finale.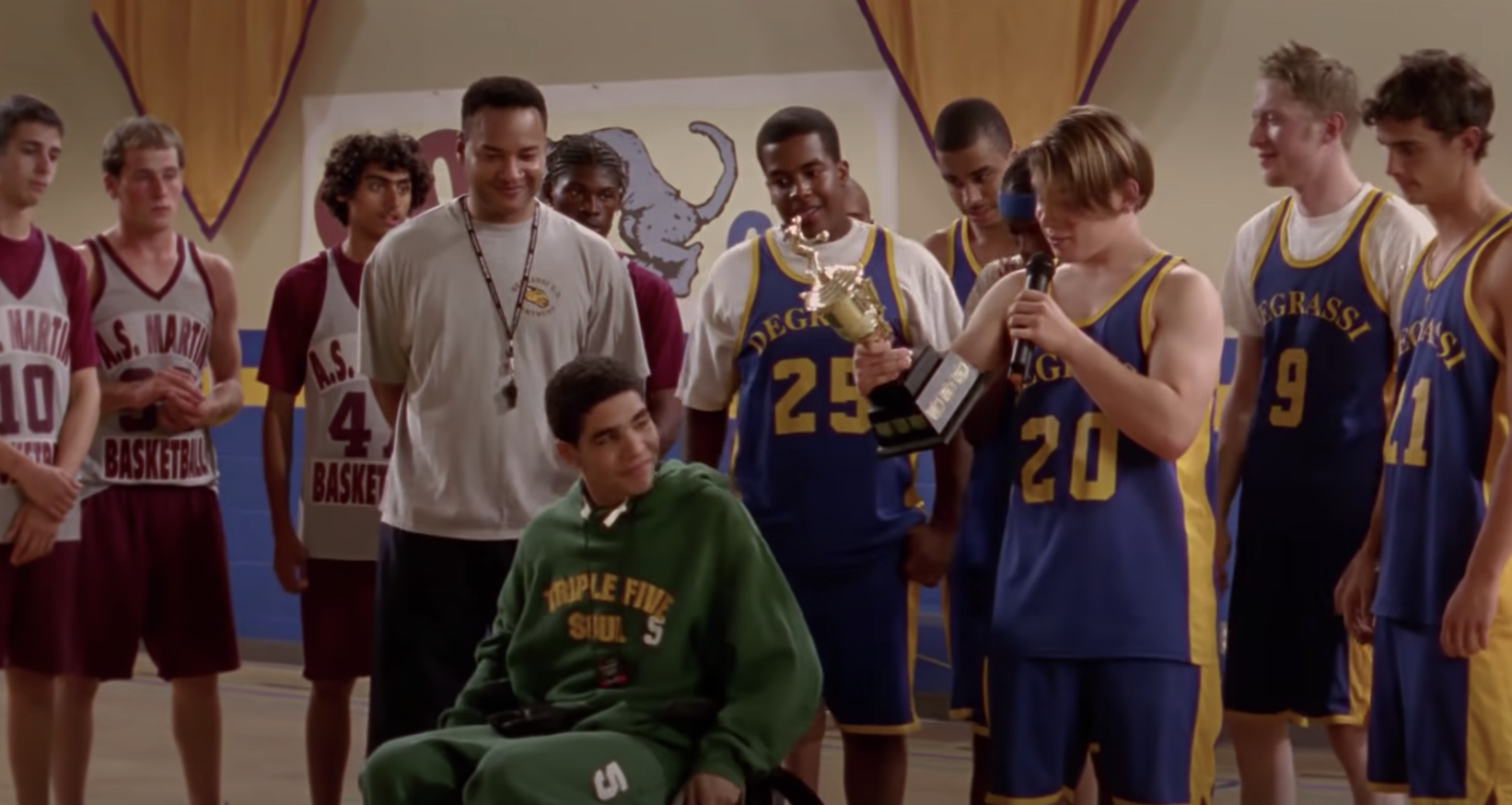 "There was always a conversation: 'Is there a surgery that Jimmy can have? Can we somehow get him out of this?' The idea was played with a lot. In the end, we started having him getting up on his feet and walking with crutches," said Stefan Brogren, who was both an actor and director on the show.
And in spite of Drake's alleged worries about his public image, some of his Degrassi costars recently weighed in on other reasons why the actor may not have wanted to act in a wheelchair.
Lauren Collins — who played Paige Michalchuk — recalled that Drake "struggled" with the wheelchair on a physical level too, adding that he even toppled the chair over a few times on set.
"I think [Aubrey] struggled, just physically with having to all of a sudden do everything confined to a chair," Lauren explained. "That was really hard for him. I definitely have a few memories of him toppling the chair over and falling off of makeshift ramps that they'd constructed for him."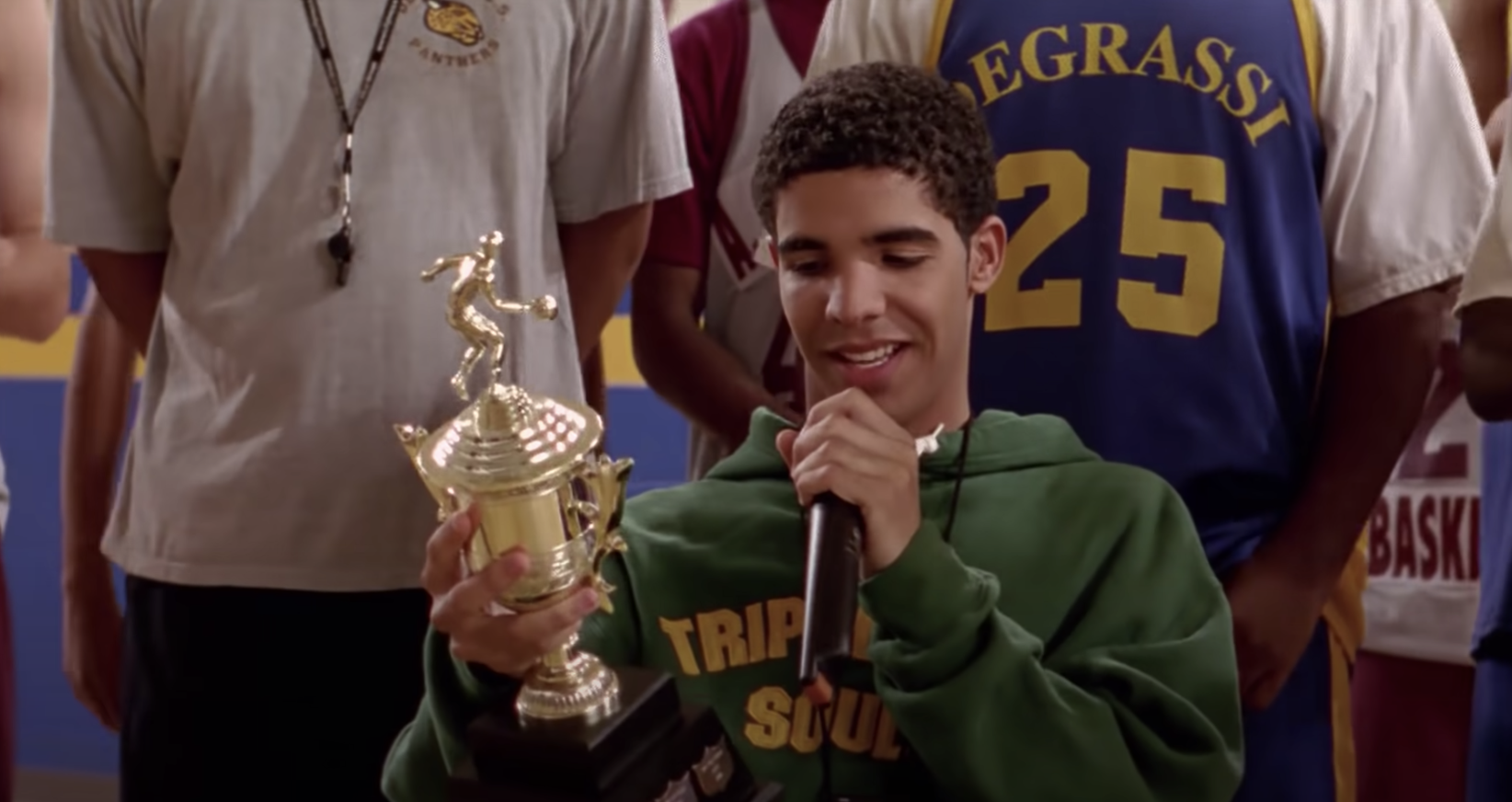 And touching on the wider issue of representation in media, she also added that it was maybe conflicting for Drake that, as one of only two Black characters on the show, Jimmy was shot and ended up using a wheelchair.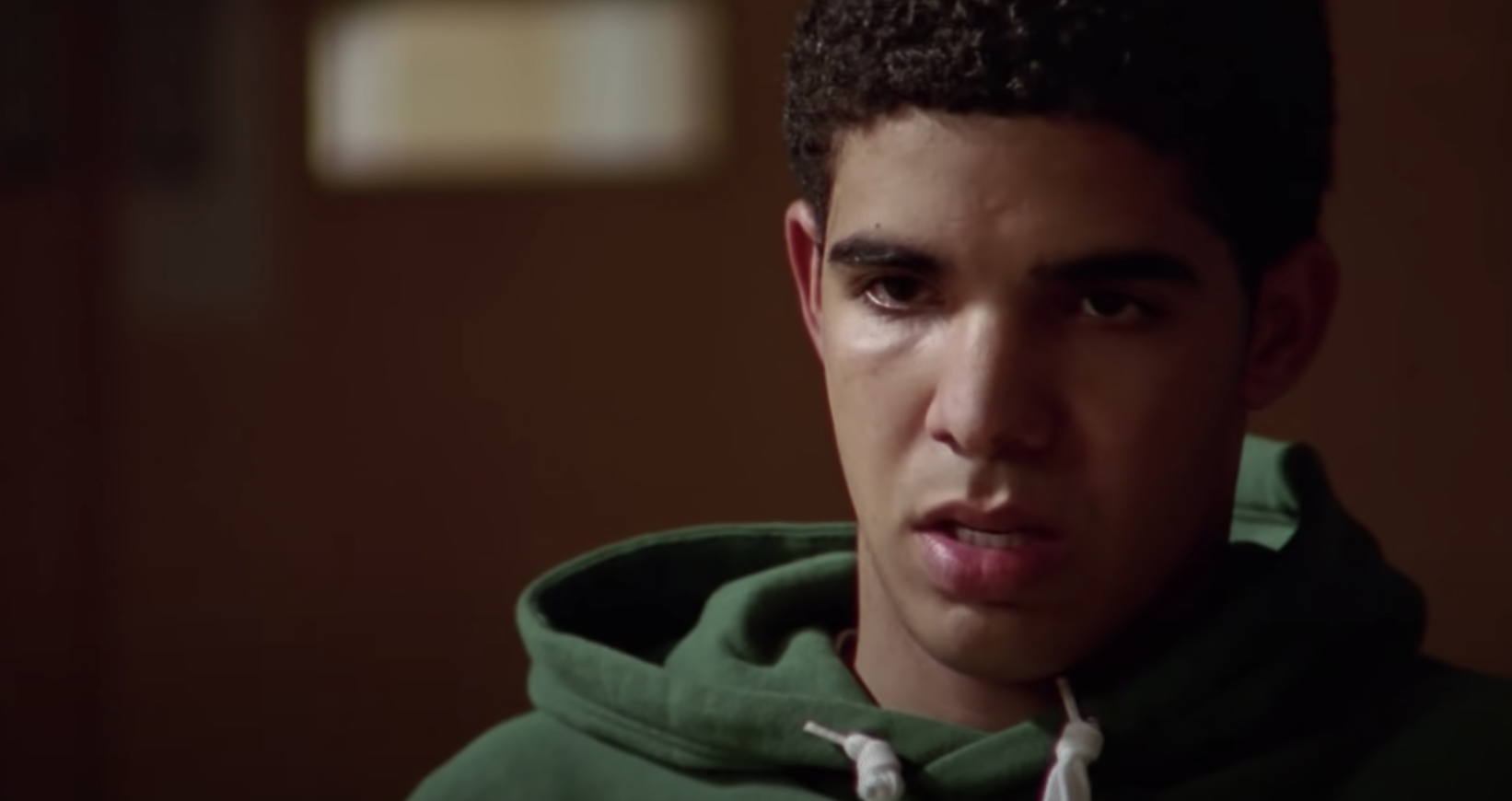 "I don't want to speak for anyone, but I think [Aubrey] probably struggled with the idea that he was one of two Black characters on the show, and that he was the one who was winding up shot and in a wheelchair, which obviously is part of a much larger conversation," Lauren went on.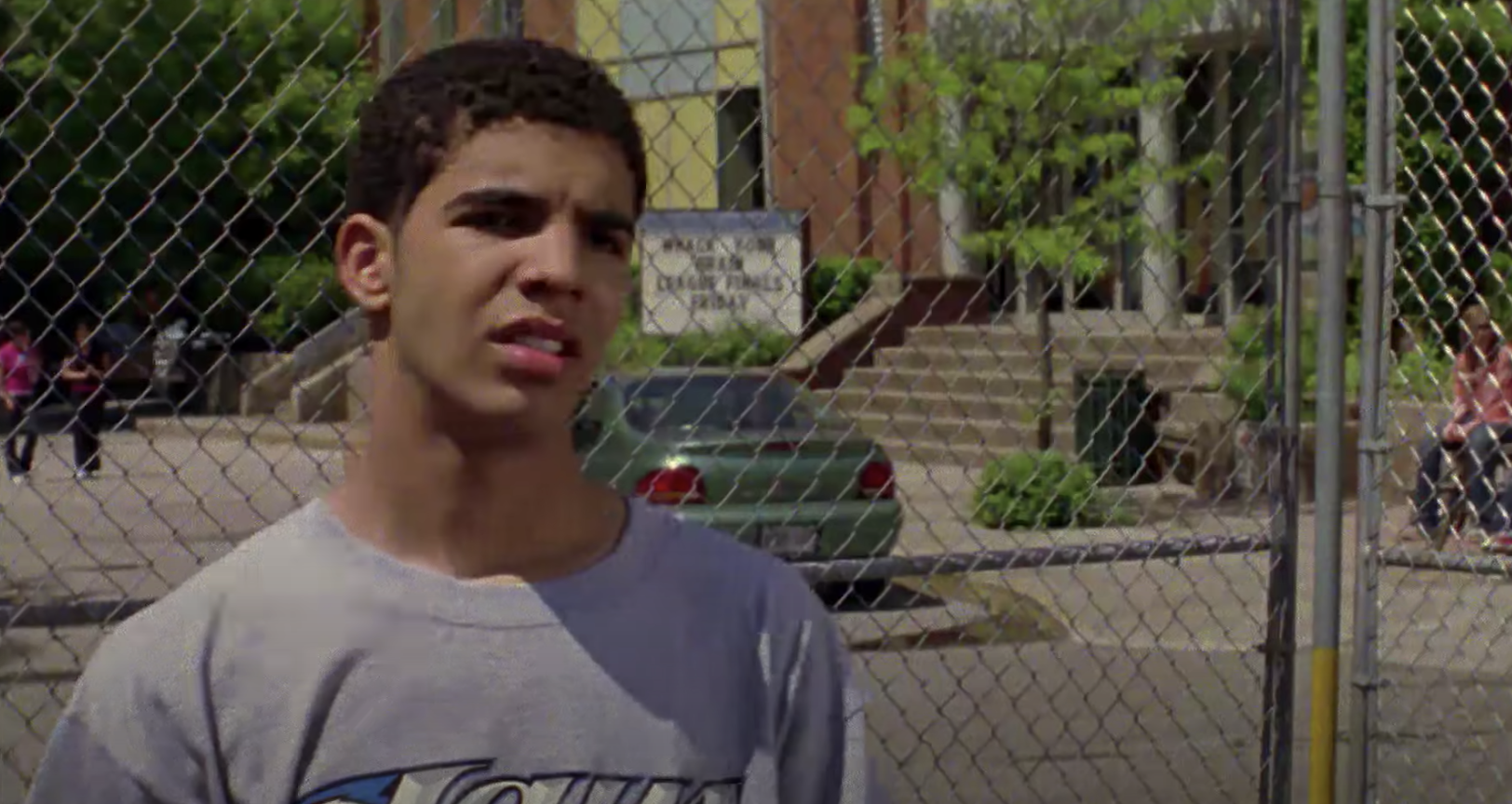 Meanwhile, Shane Kippel — who played Jimmy's best friend, Gavin "Spinner" Mason — suggested that Drake also may have had concerns as an able-bodied actor about portraying a character who was paralyzed.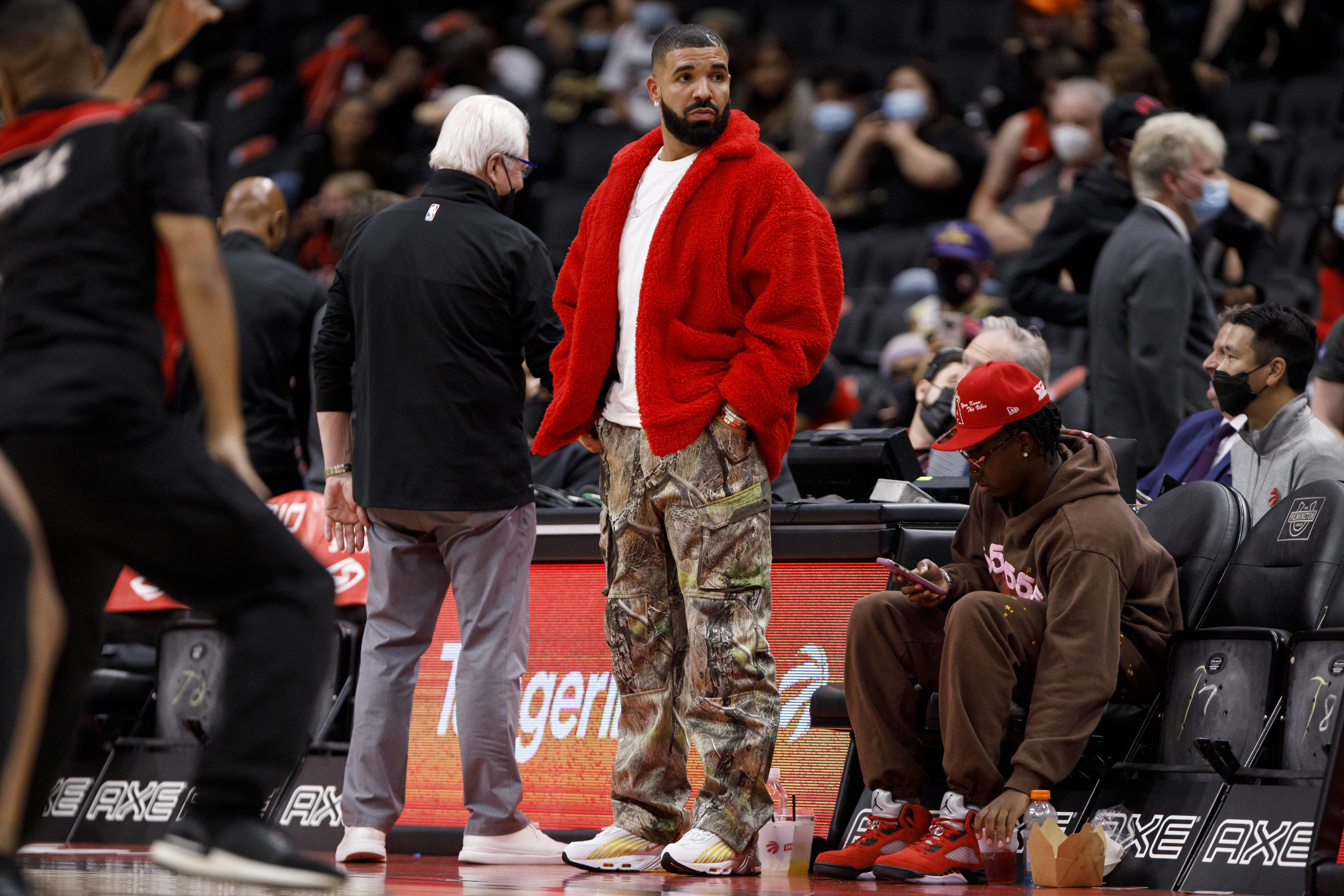 "[There's] the apprehension of having your character confined to a wheelchair, or even not really feeling like it's right to be portraying someone who is confined to a wheelchair if you're fully abled yourself," Shane added. "But that pertains to [Aubrey] and how he felt with that."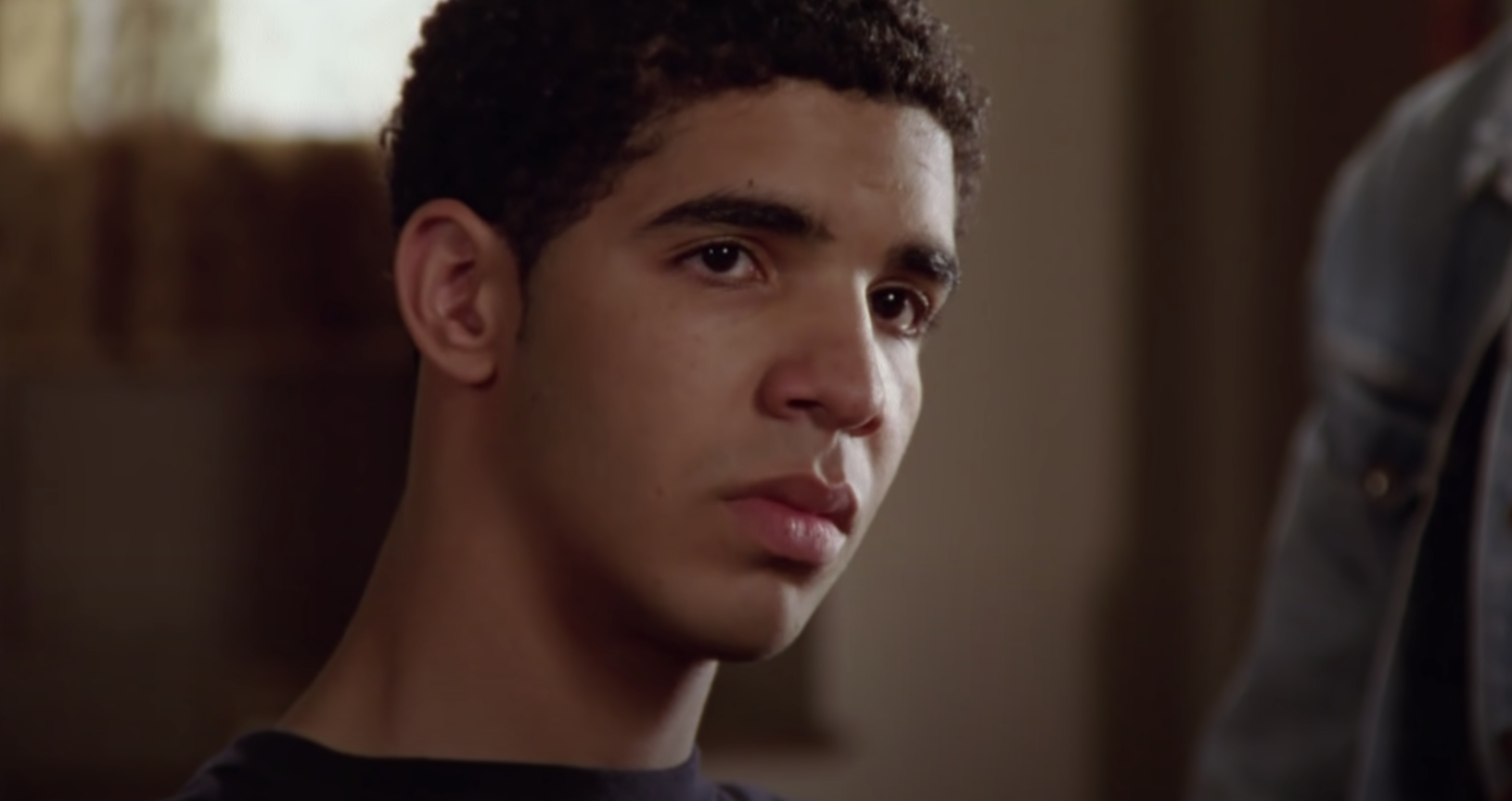 And while Drake wasn't around to take part in the 20th anniversary reunion this month, the rapper certainly hasn't forgotten where he came from.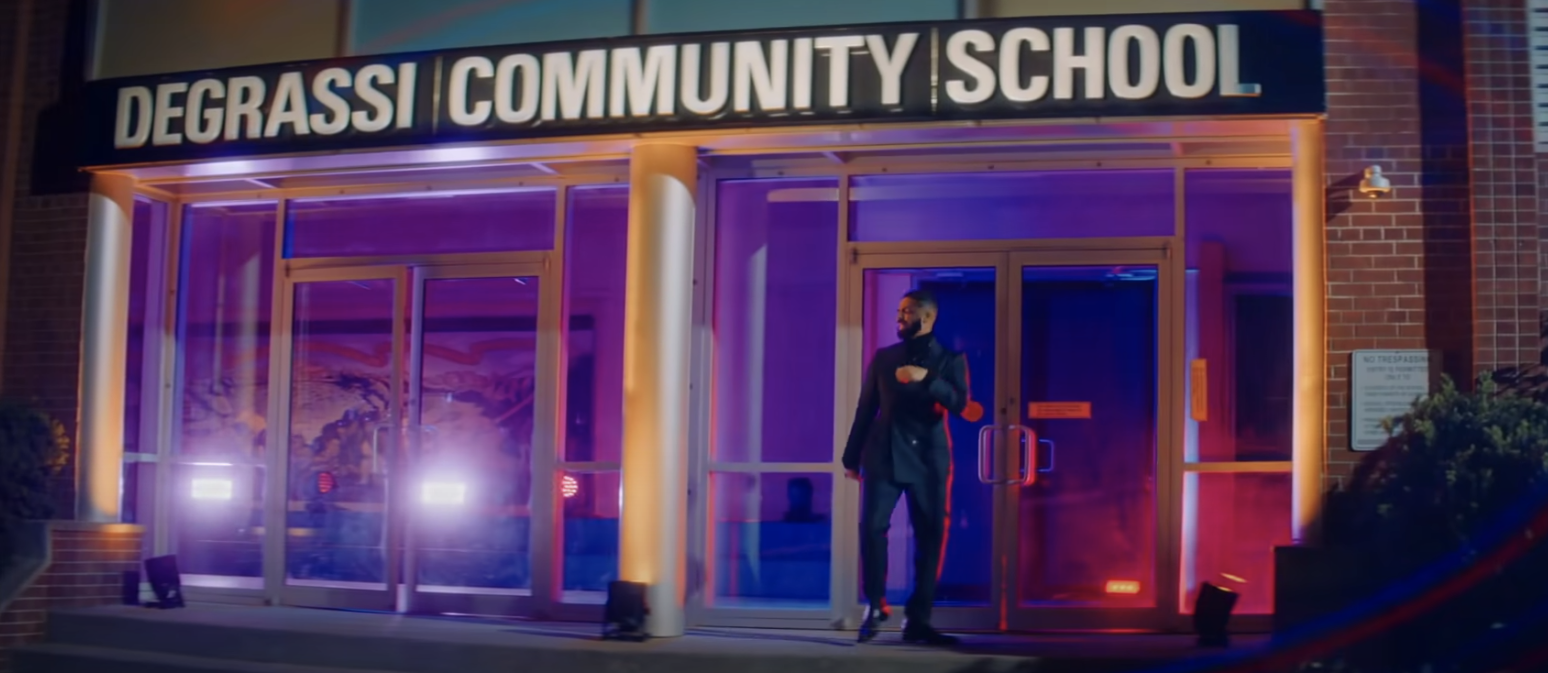 As you may or may not remember, Drake pretty much got the entire cast of Degrassi: The Next Generation back together in 2018 for the music video for his track, "I'm Upset."
The cameo-filled video has since racked up over 108 million views on YouTube, and let's just say fans of the show still aren't over it.
So, even in spite of his musical achievements, to many people Drake will always be — first and foremost — Jimmy from Degrassi.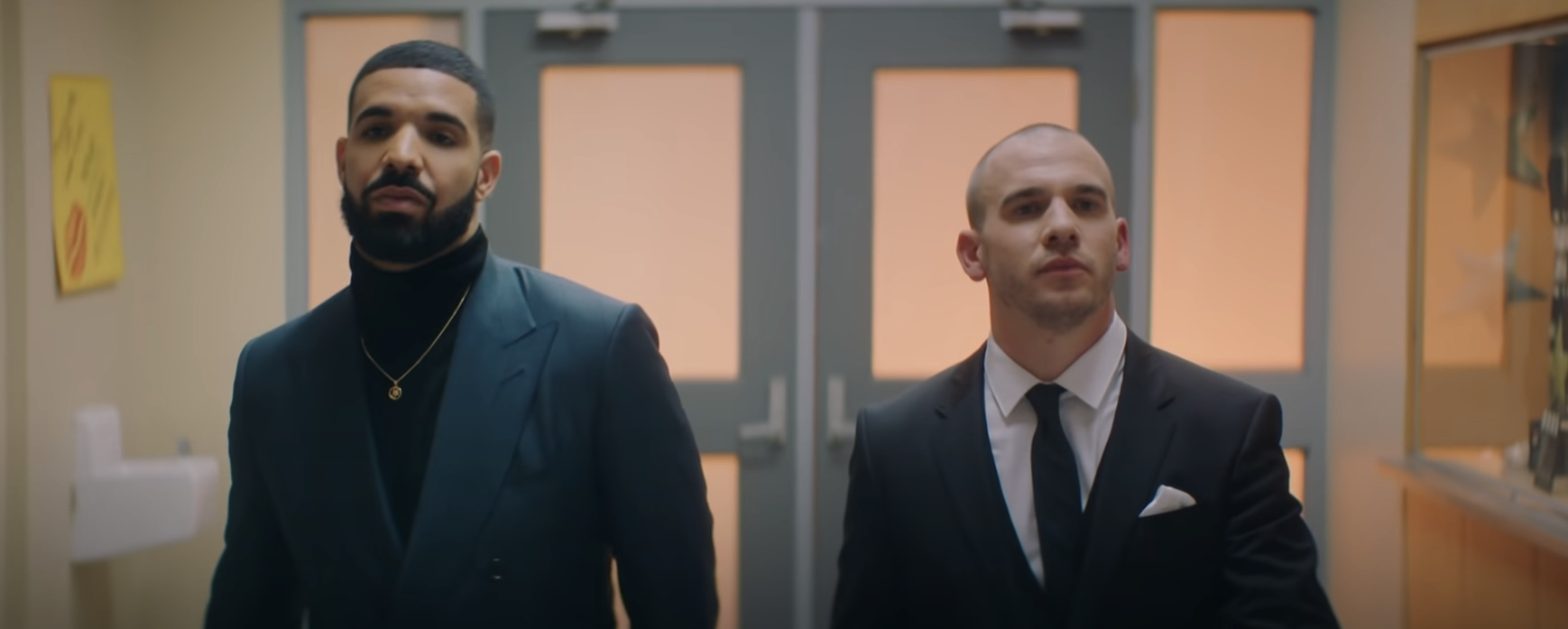 Drake's publicist declined to comment when contacted by BuzzFeed News.