During the 94th Academy Awards on Sunday evening, Will walked onto the stage where Chris was presenting an award and smacked him across the face. The slap was prompted by a joke Chris made about Will's wife, Jada Pinkett Smith, who was seated in the audience.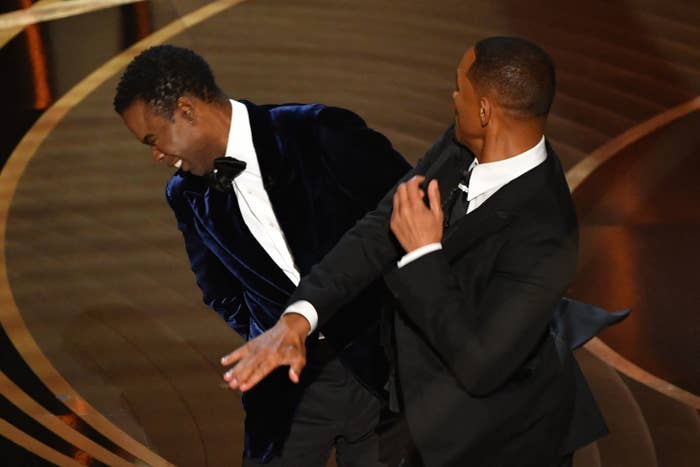 "Jada, I love ya. G.I. Jane 2, can't wait to see it," Chris quipped, comparing Jada's bald head to that of Demi Moore's character in the movie G.I Jane.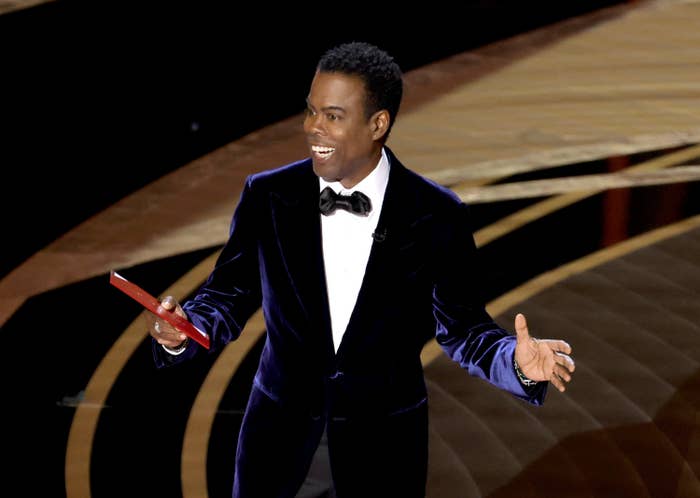 Seconds after Chris made the joke, Will rose from his place in the front row of the audience, walked on stage, and slapped the comic in the face.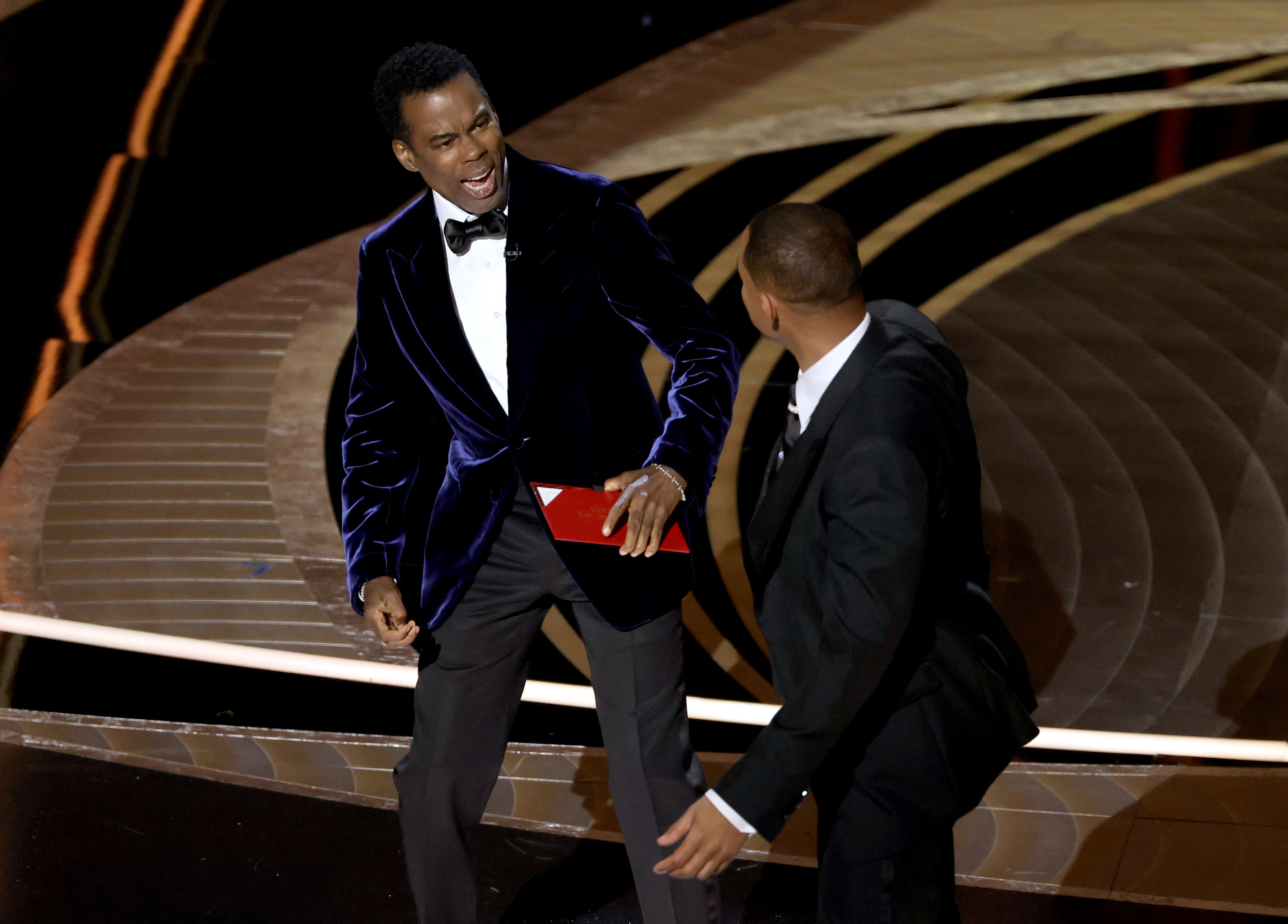 Under the assumption that the slap had been part of a preplanned skit, the audience burst into awkward laughter. However, they were silenced moments later when Will returned to his seat and yelled at Chris, who remained on stage in complete shock, "Keep my wife's name out your fucking mouth."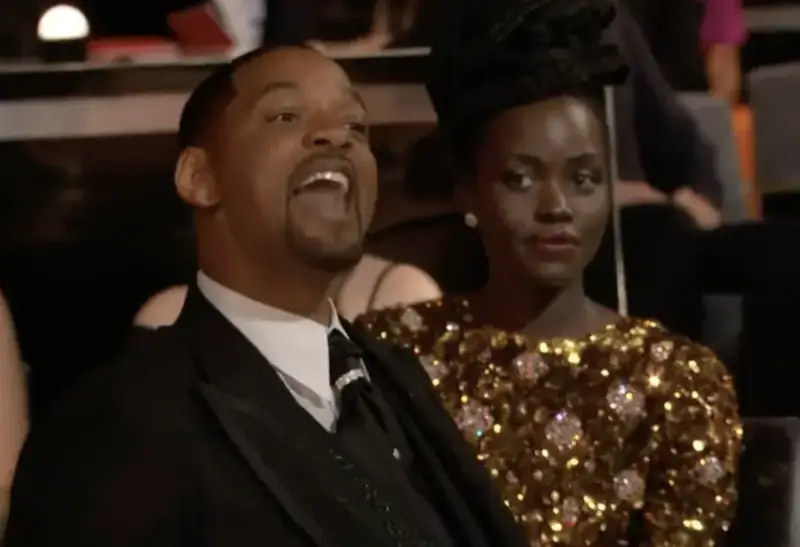 A mere 40 minutes later, Will was welcomed to the stage with a standing ovation as he collected the Oscar for Best Actor, sparking an intense debate about the lack of consequences he faced on the night. In his acceptance speech, he tearfully apologized to the academy and his fellow nominees, but not to Chris.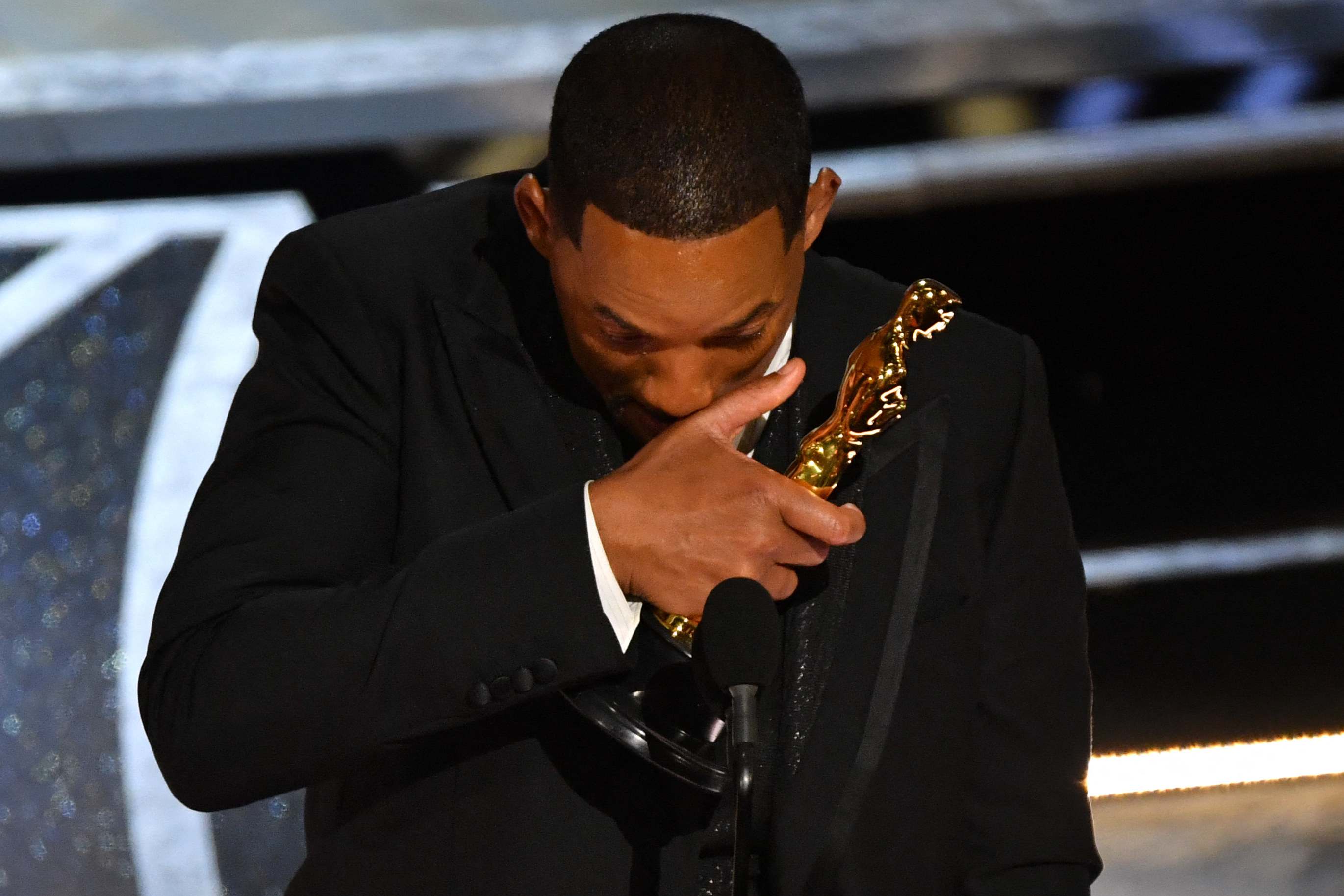 He later extended his apologies to Chris directly in a statement issued to his Instagram account on Tuesday, in which he called his behavior "unacceptable and inexcusable."
Speaking out about the incident for the very first time on the latest leg of his stand-up tour, Chris told fans he is still "processing what happened."
According to attendees at the two shows he did at Boston's Wilbur Theatre on Wednesday night, the comic received immense support from the crowd.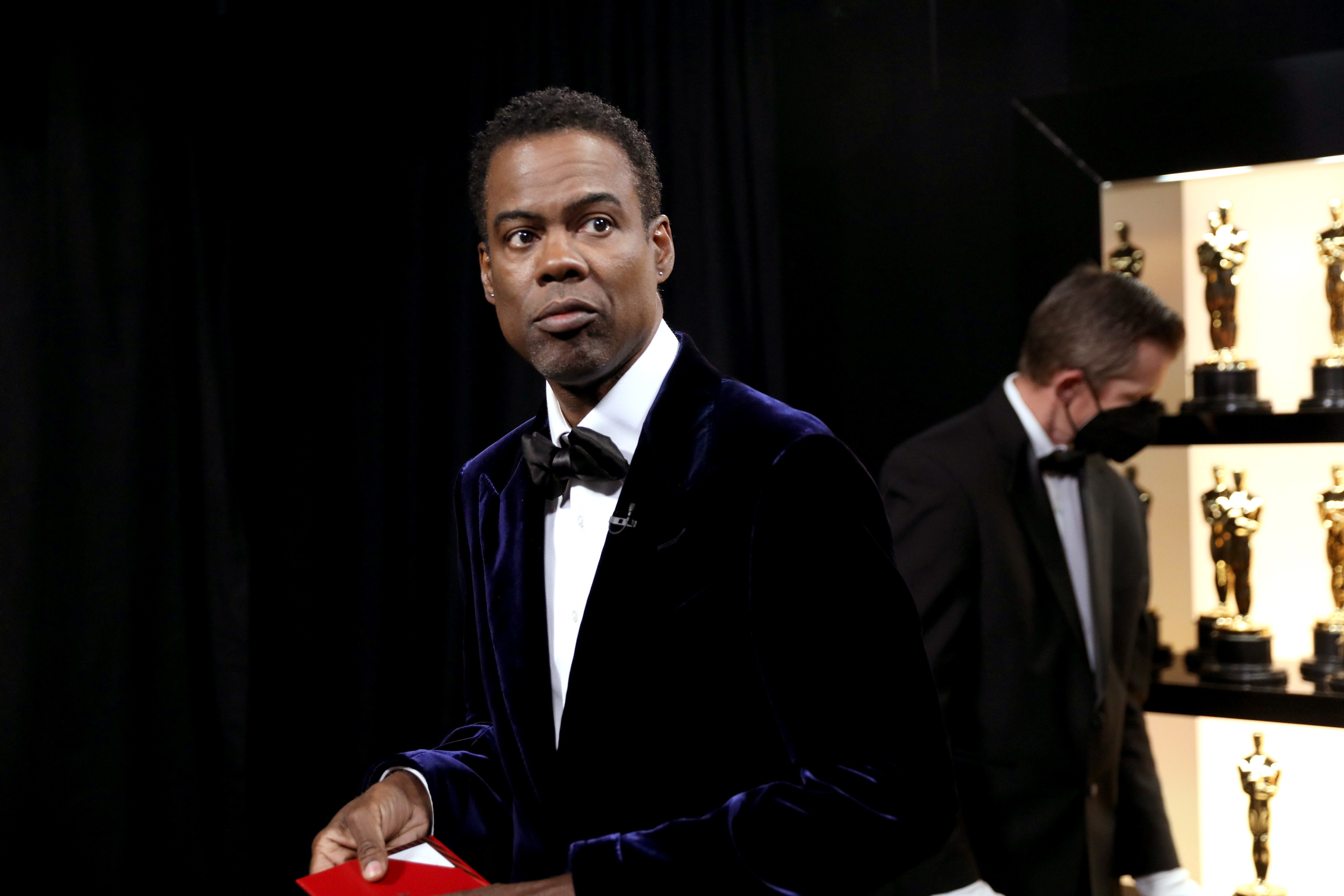 "As soon as he got on stage, we immediately broke into a standing ovation," one audience member told the BBC. "He couldn't get a word out for a few minutes. And we saw him wipe the tears from his eyes, which, you know, it made him feel good, obviously."
After the applause from the crowd eventually slowed, Chris jokingly greeted the crowd by asking: "How was your weekend?"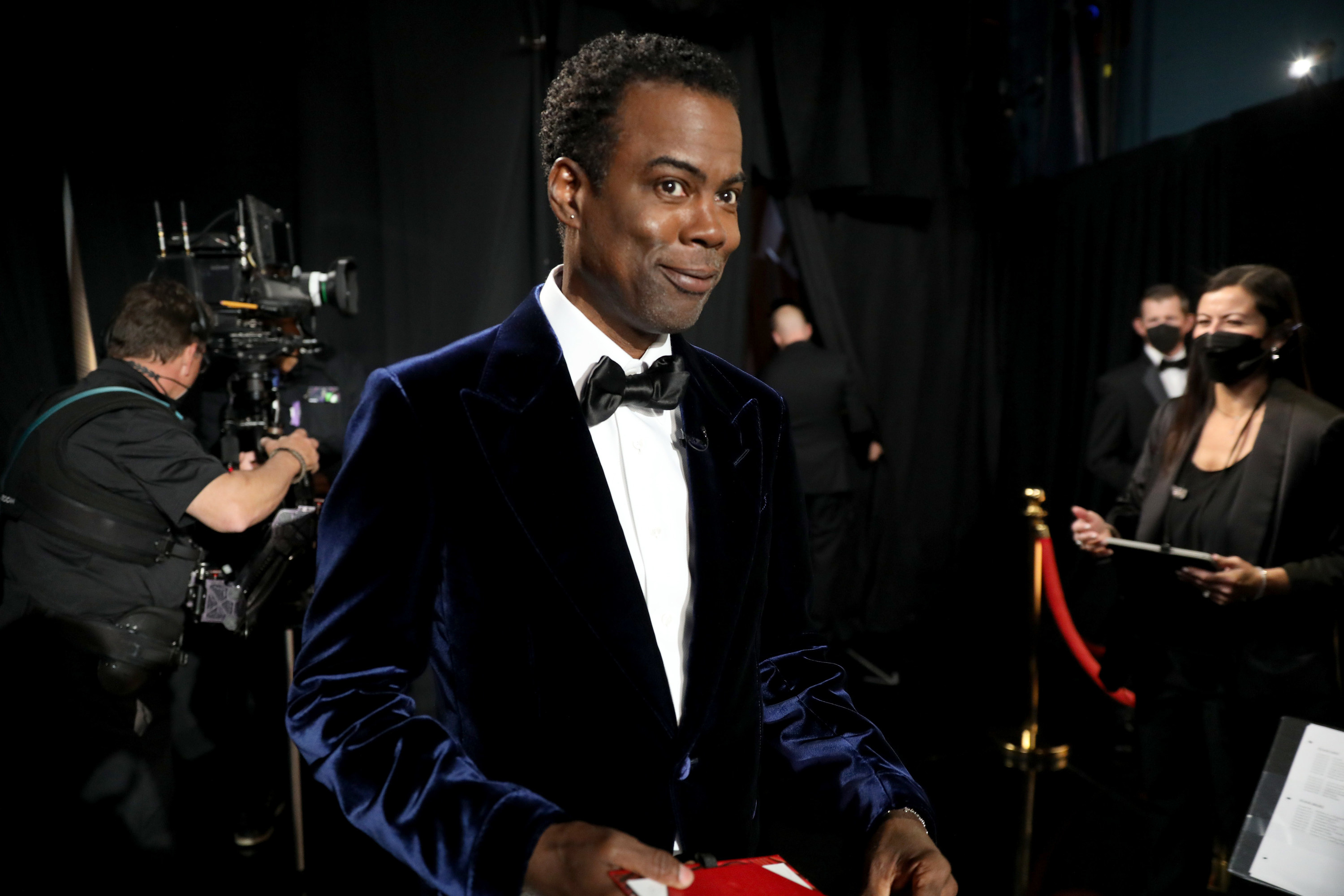 He then is said to have clarified that his stand-up show had been written "before all this nonsense happened," telling fans he didn't wish to discuss the weekend's events at length.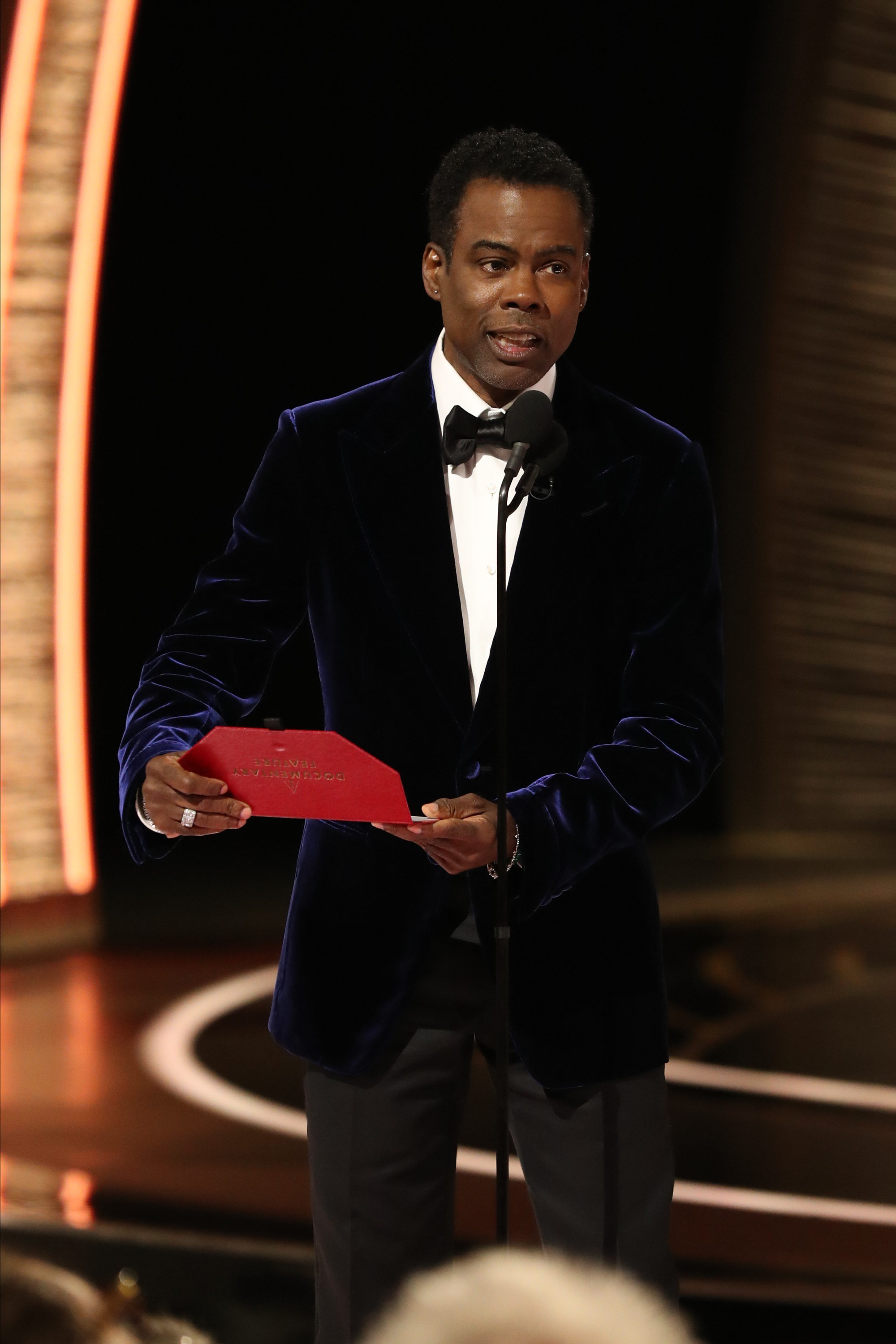 "I'm still kind of processing what happened, so at some point I'll talk about that," he said. "And it'll be serious and it'll be funny, but right now I'm going to tell some jokes."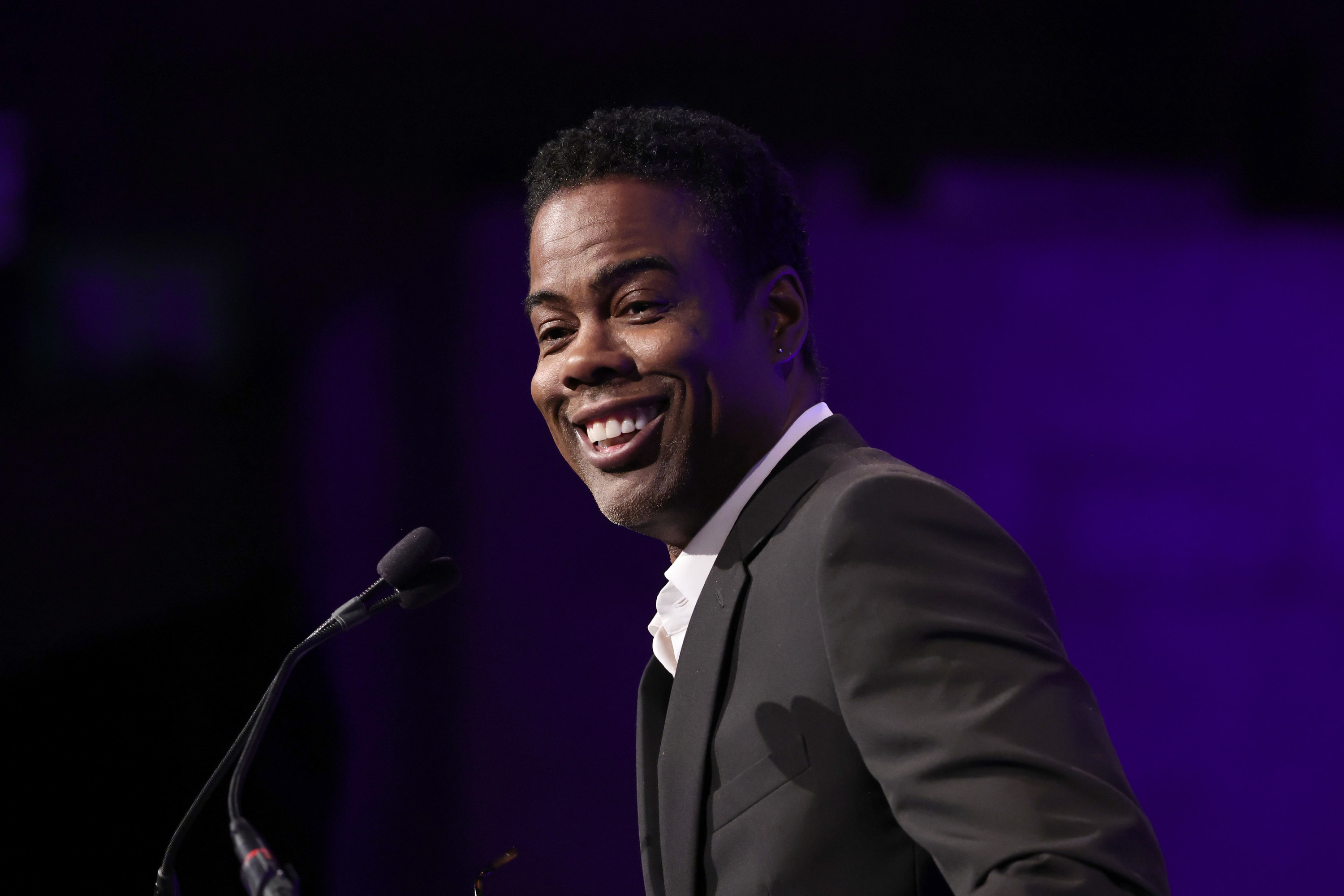 Despite not naming Will specifically, Chris seemed to shut down reports that he and the actor reconciled behind the scenes after the show.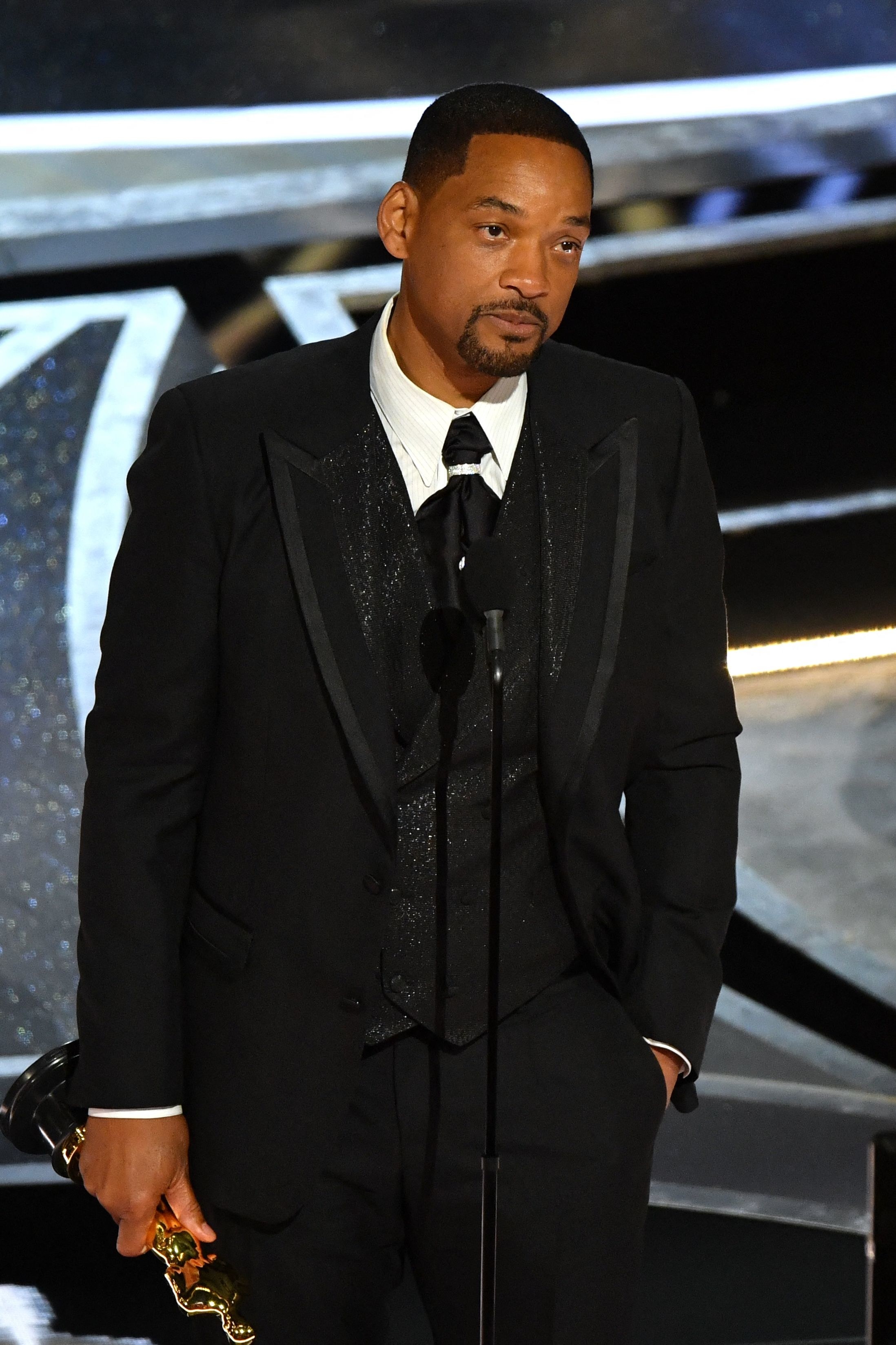 "I haven't talked to anyone, despite what you heard," he said.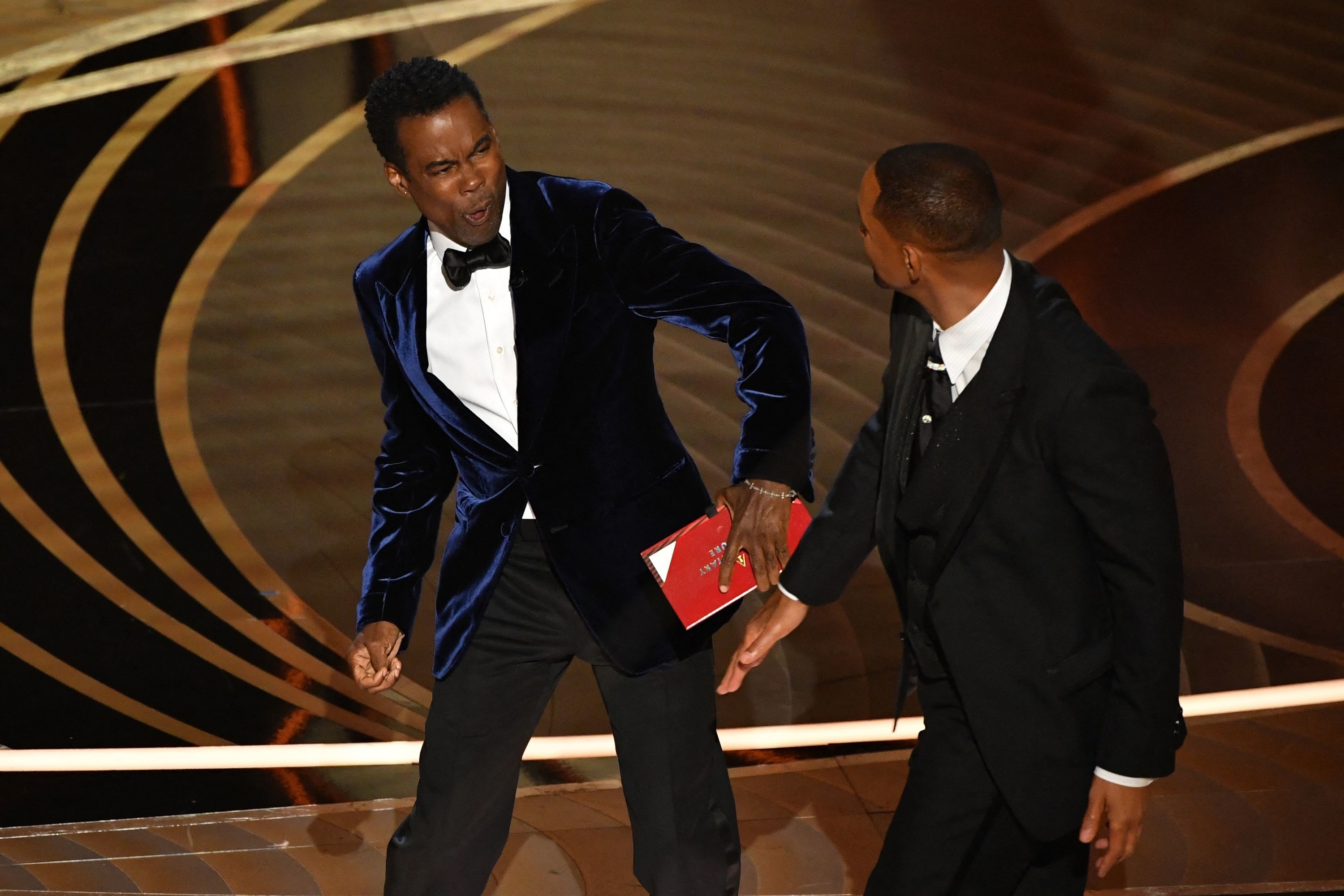 Diddy later retracted his comments, telling TMZ that he "never confirmed" a reconciliation. "I said 'as brothers they will work it out and let's move on with love,'" he said.
Later in his stand-up routine, Chris reportedly told the crowd: "Except for a couple weird things, life is pretty good right now."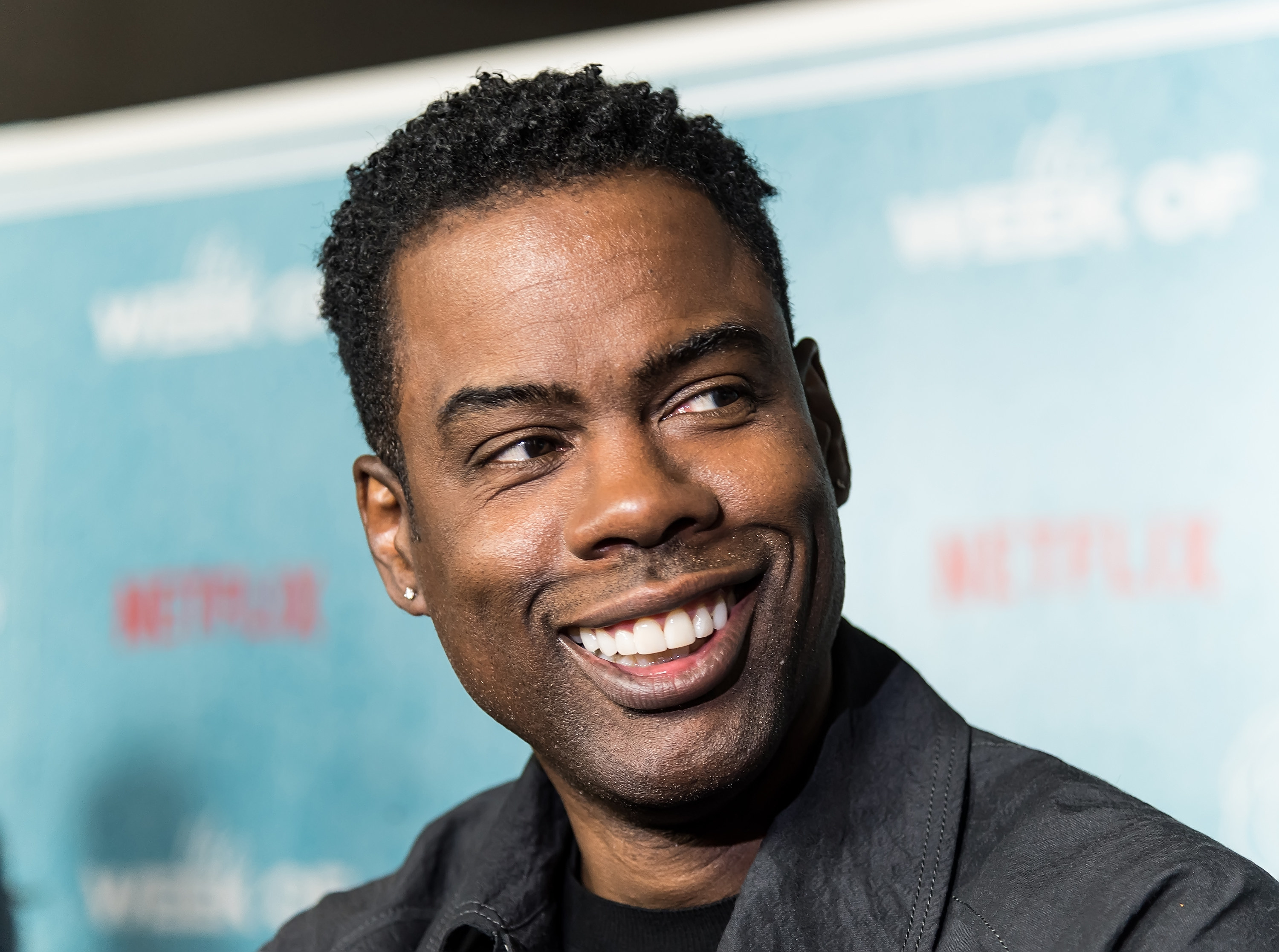 Since the ceremony took place, a number of celebrities and public figures have condemned Will's actions and spoken out in support of Chris, including one of the Oscars' three hosts, Wanda Sykes.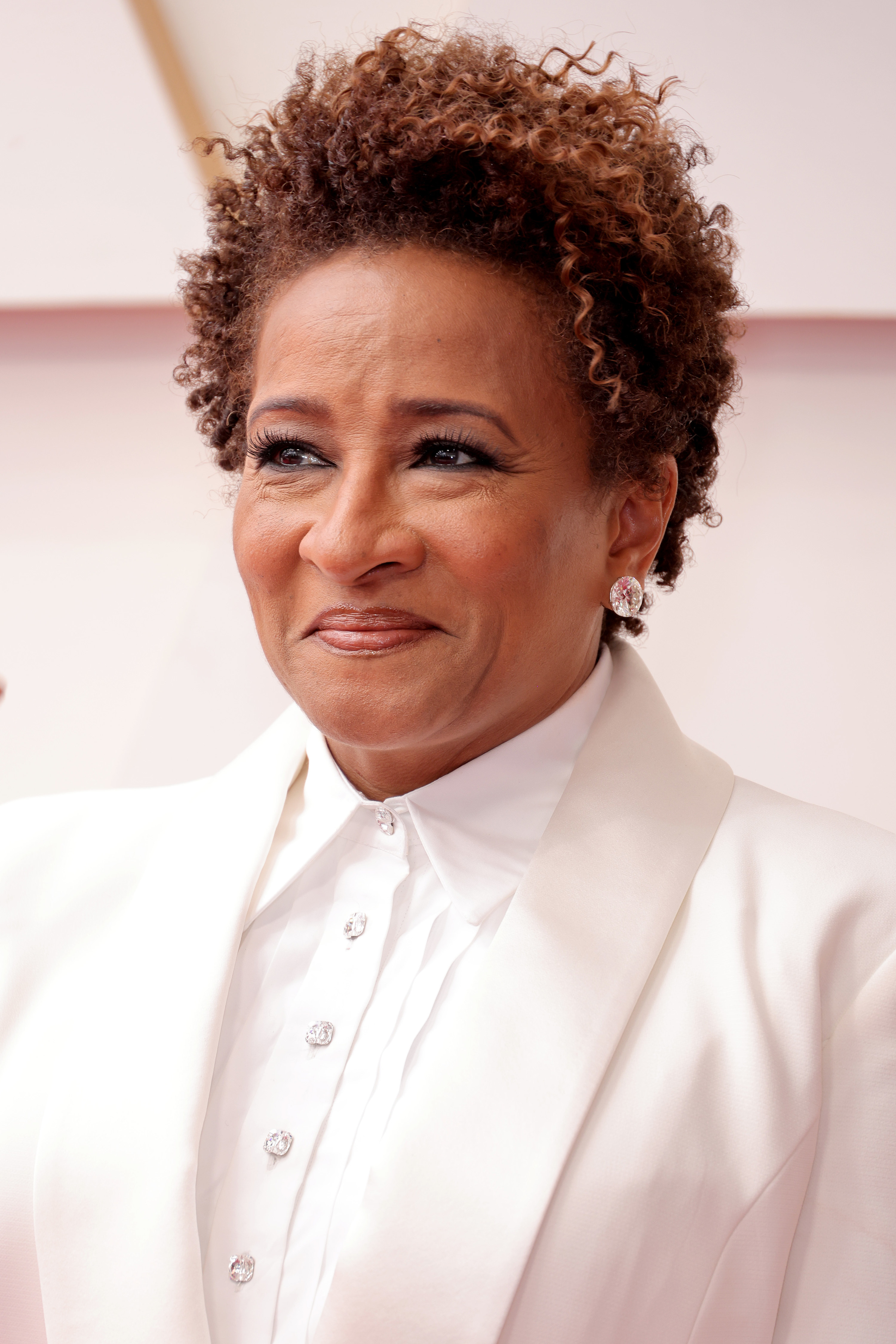 During an appearance on The Ellen Degeneres Show on Wednesday, Wanda revealed that the comic personally apologized to her after the ceremony.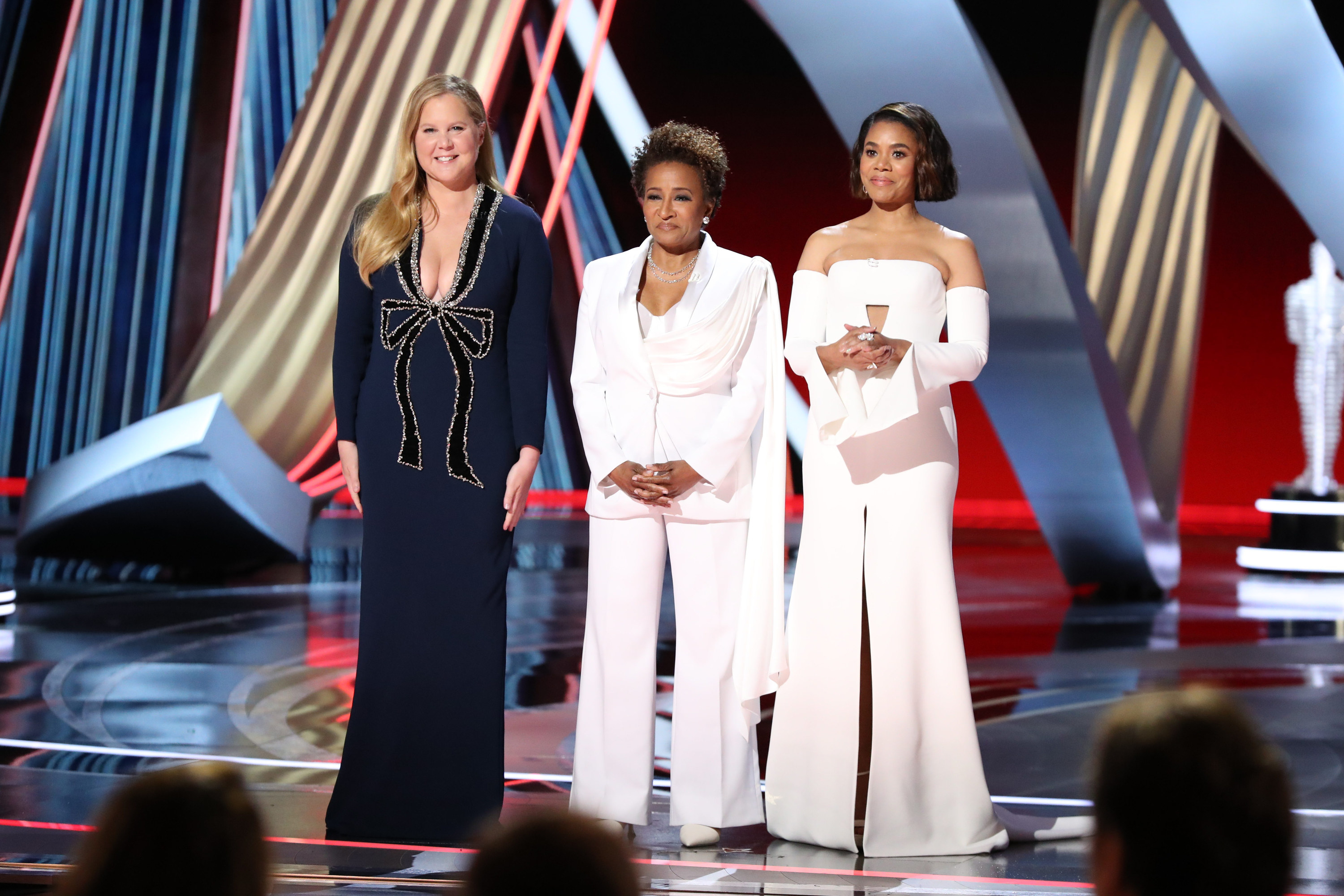 "I hope he doesn't mind me saying this, but I saw Chris at [Guy Oseary's afterparty], and as soon as I walked up to him, the first thing he said is, 'I'm so sorry,'" Wanda said. "I was like, 'Why are you apologizing?' He was like, 'It was supposed to be your night. You and Amy and Regina were doing such a great job. I'm so sorry this is now gonna be about this.'"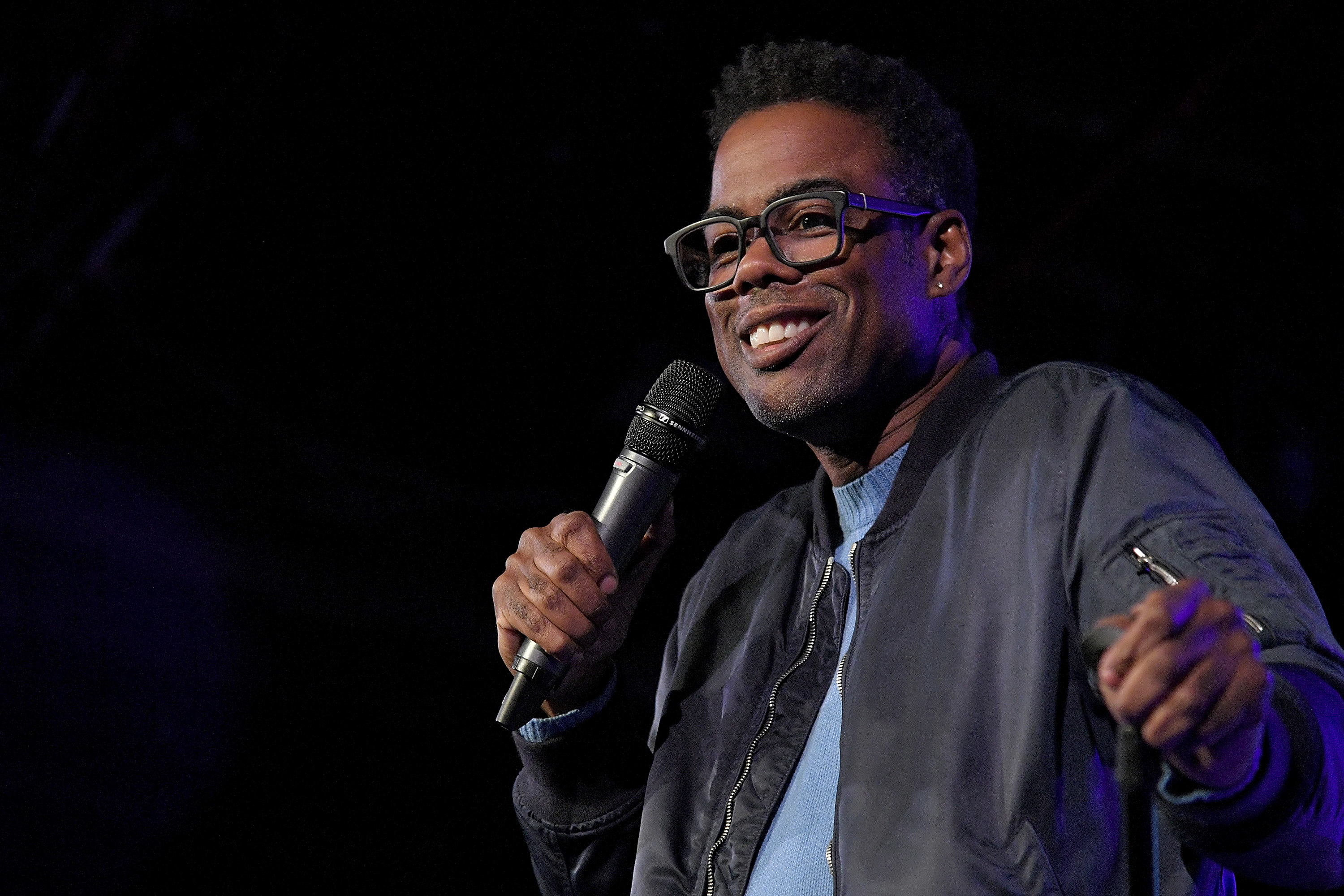 Echoing the sentiments of many, Wanda said she thought it was "gross" that Will was allowed to stay in the audience and accept his award after the altercation.
"It was sickening. It was absolutely — I physically felt ill, and I'm still a little traumatized by it. And for them to let [Will] stay in that room and enjoy the rest of the show and accept his award, I was like, 'How gross is this?'" Wanda said. "This sends the wrong message. If you assault somebody, you get escorted out the building and that's it. But for them to let him continue, I thought it was gross."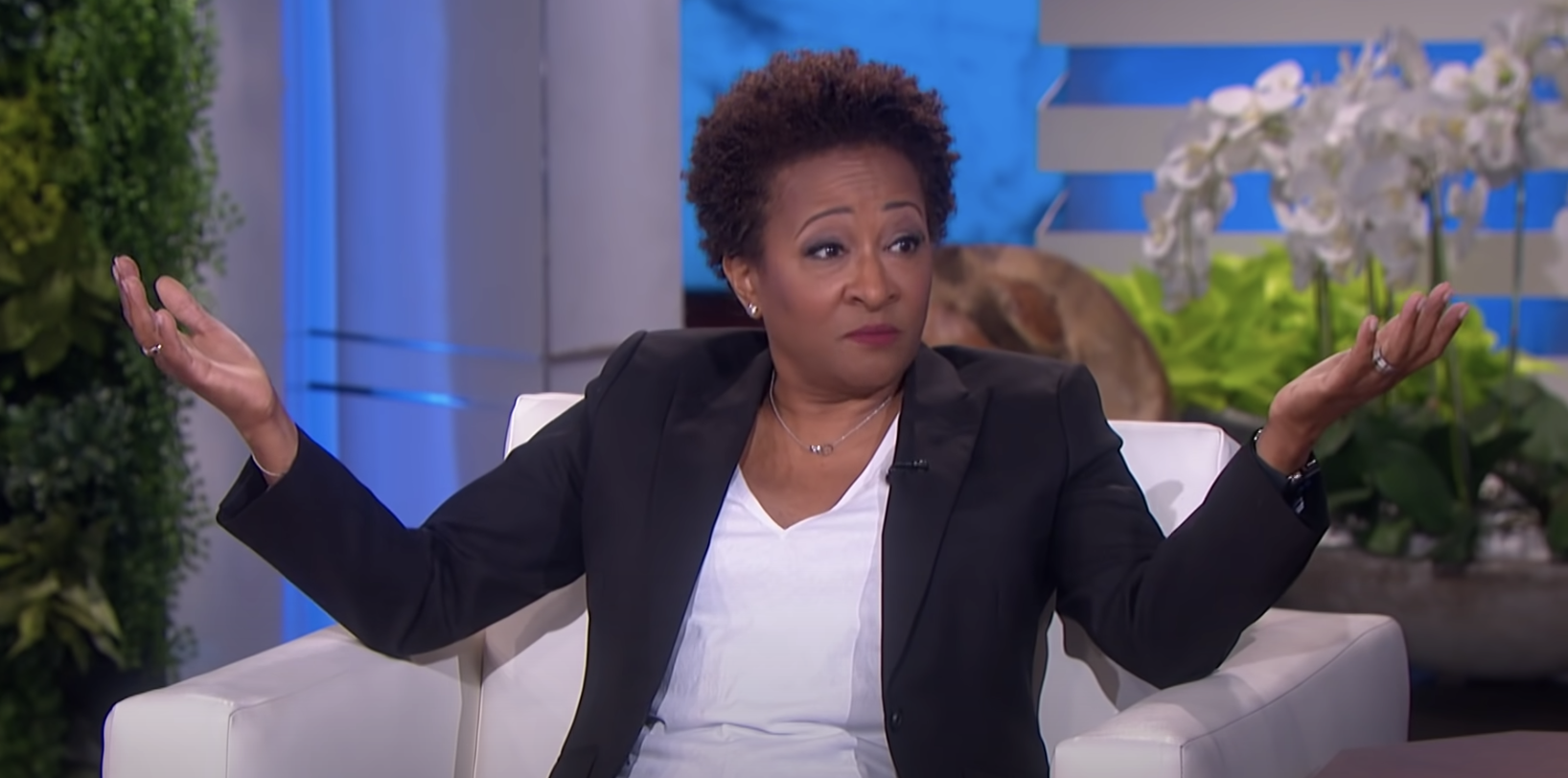 In a new statement provided to the Hollywood Reporter on Wednesday evening, the academy said its board of governors had officially started "disciplinary proceedings" against Will, saying that his actions were in violation of its standards of conduct.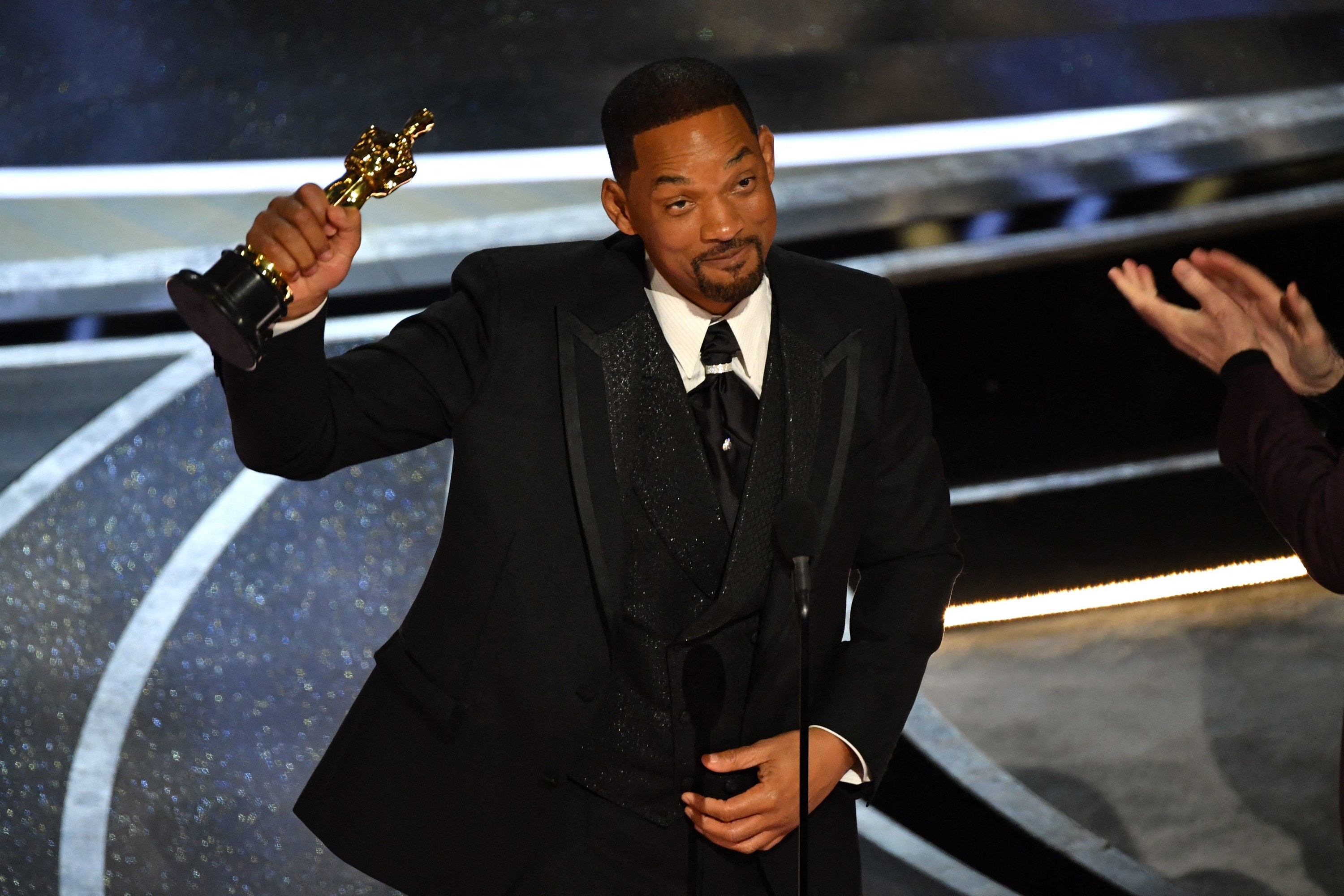 "Things unfolded in a way we could not have anticipated," the academy said. "While we would like to clarify that Mr. Smith was asked to leave the ceremony and refused, we also recognize we could have handled the situation differently."