Ben Affleck has responded to intense backlash over comments he made about his relationship with alcohol throughout his marriage to Jennifer Garner.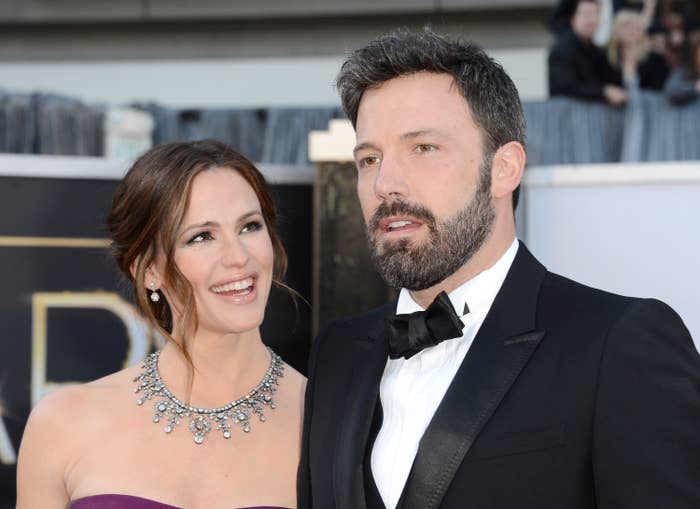 Ben — who is now dating Jennifer Lopez — was married to Jennifer Garner for 10 years before the couple announced their split in 2015.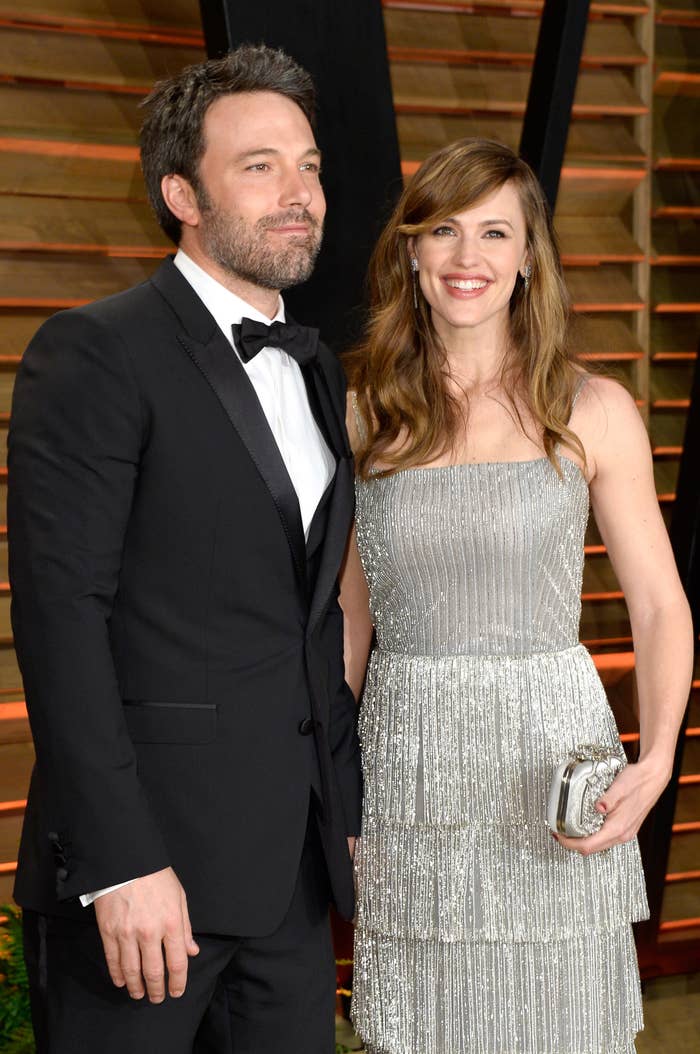 Their divorce was later finalized in 2018, and since then, Ben and Jen appear to have maintained a solid and civil co-parenting foundation to the benefit of their three shared children — Violet, 16, Seraphina, 12, and Samuel, 9.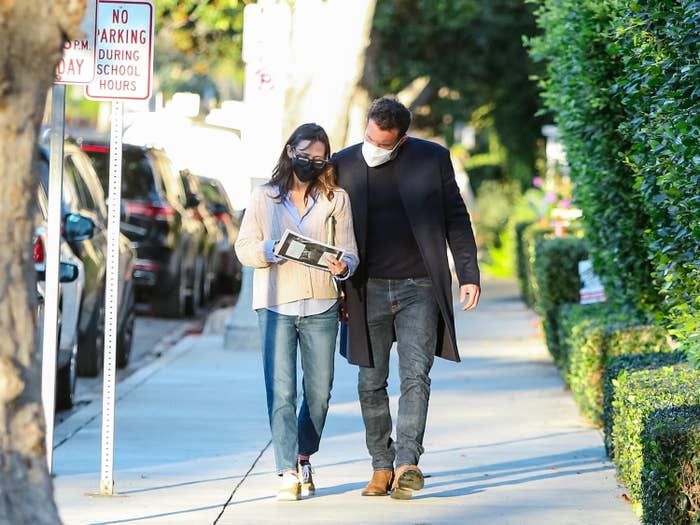 As you may know, Ben has been vocal about his difficult relationship with alcohol, and sadly, how his marriage was affected by his addiction struggles.
In the past, the Oscar winner has spoken candidly about how his addiction was the catalyst for their split, explaining in 2020 that he started drinking "more and more" as their marriage was "falling apart," which led to "more marital problems."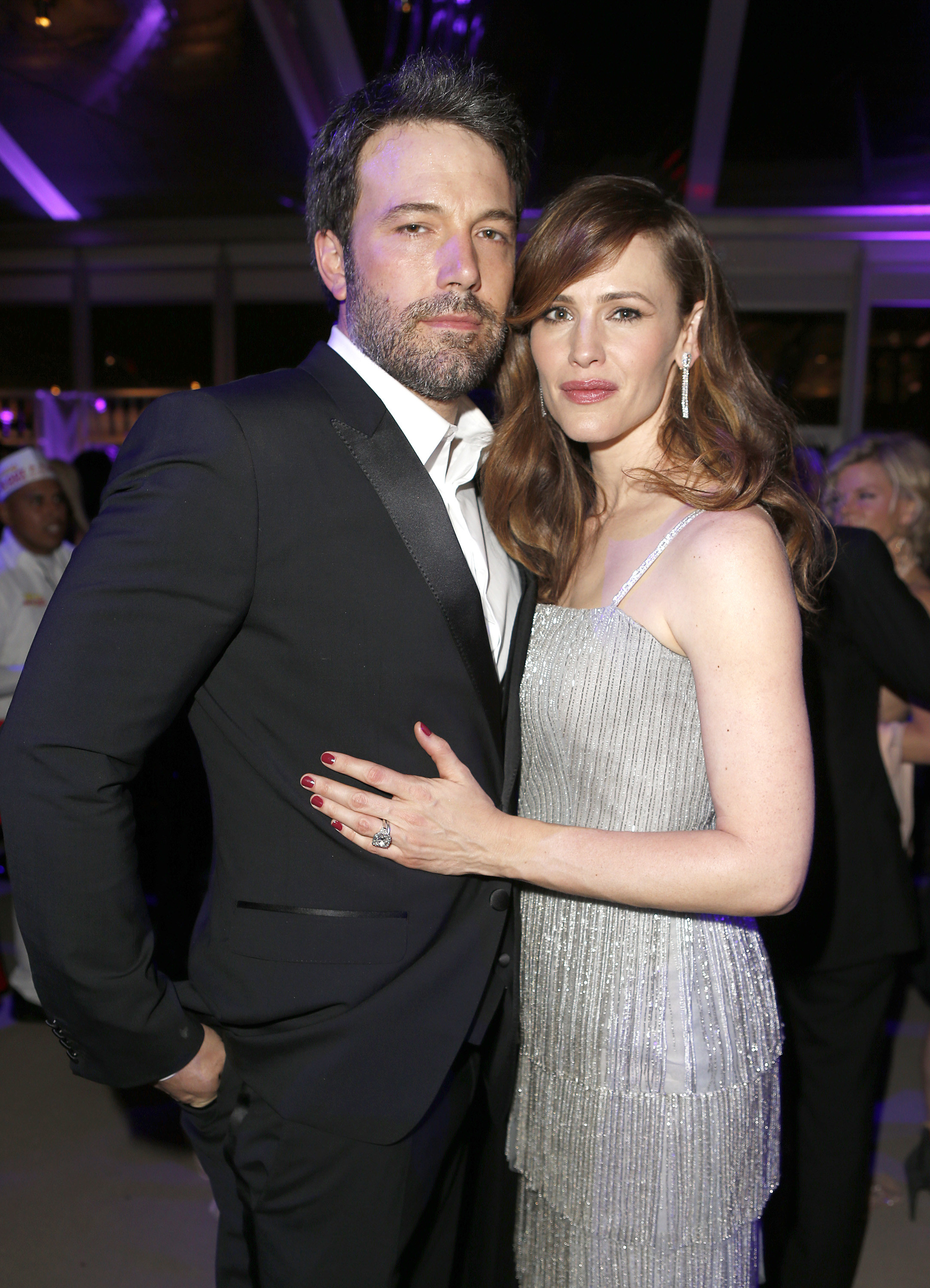 However, Ben has praised Jennifer for her love and care throughout his recovery — both during their marriage and after they separated. In a 2017 statement, he wrote that he was thankful for his "co-parent, Jen," who supported their family as he did the work he "set out to do."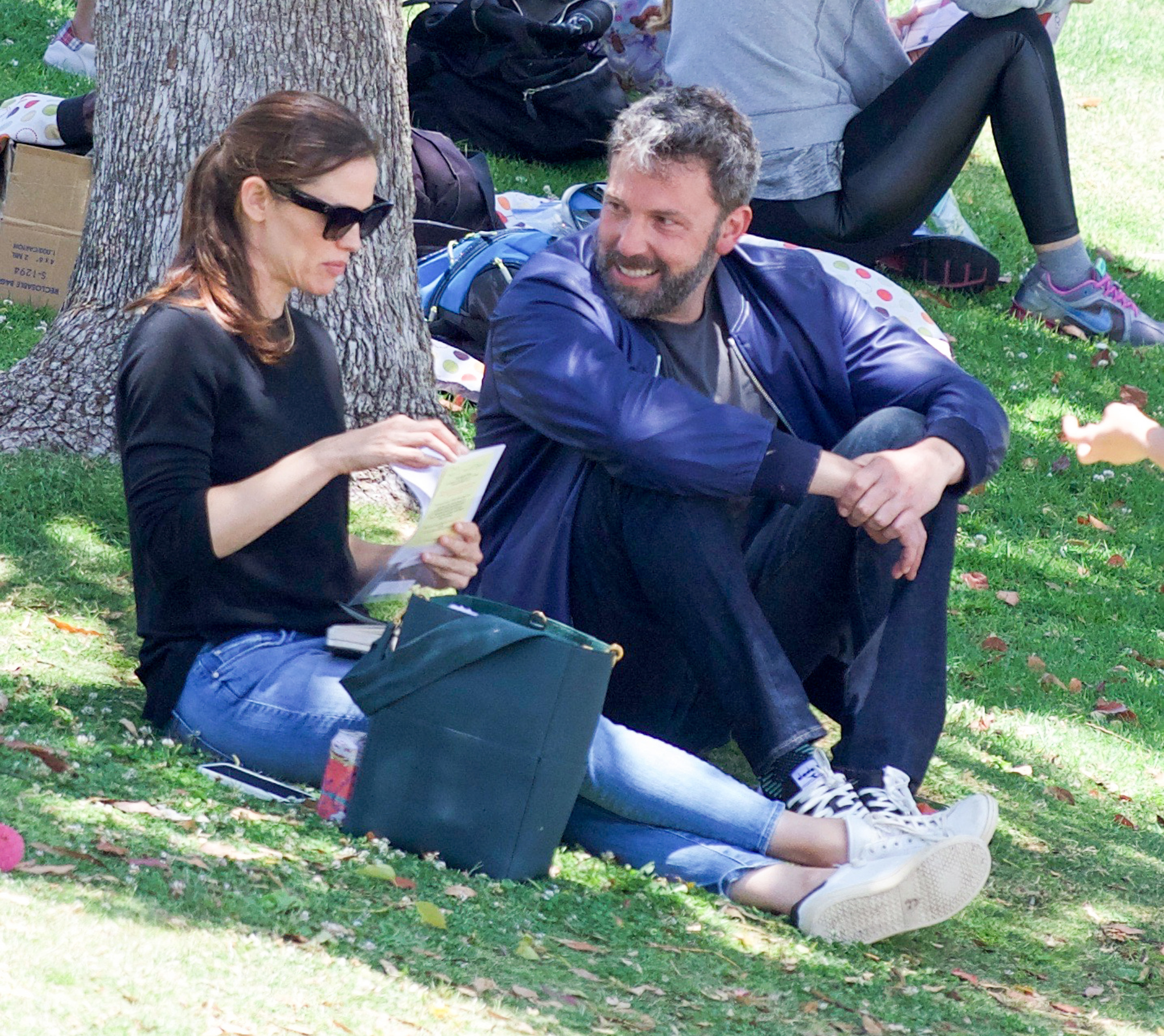 So, in light of their seemingly positive co-parenting relationship, many were left shocked on Monday after Ben appeared to suggest that difficulties in his marriage had been the cause of his drinking problems.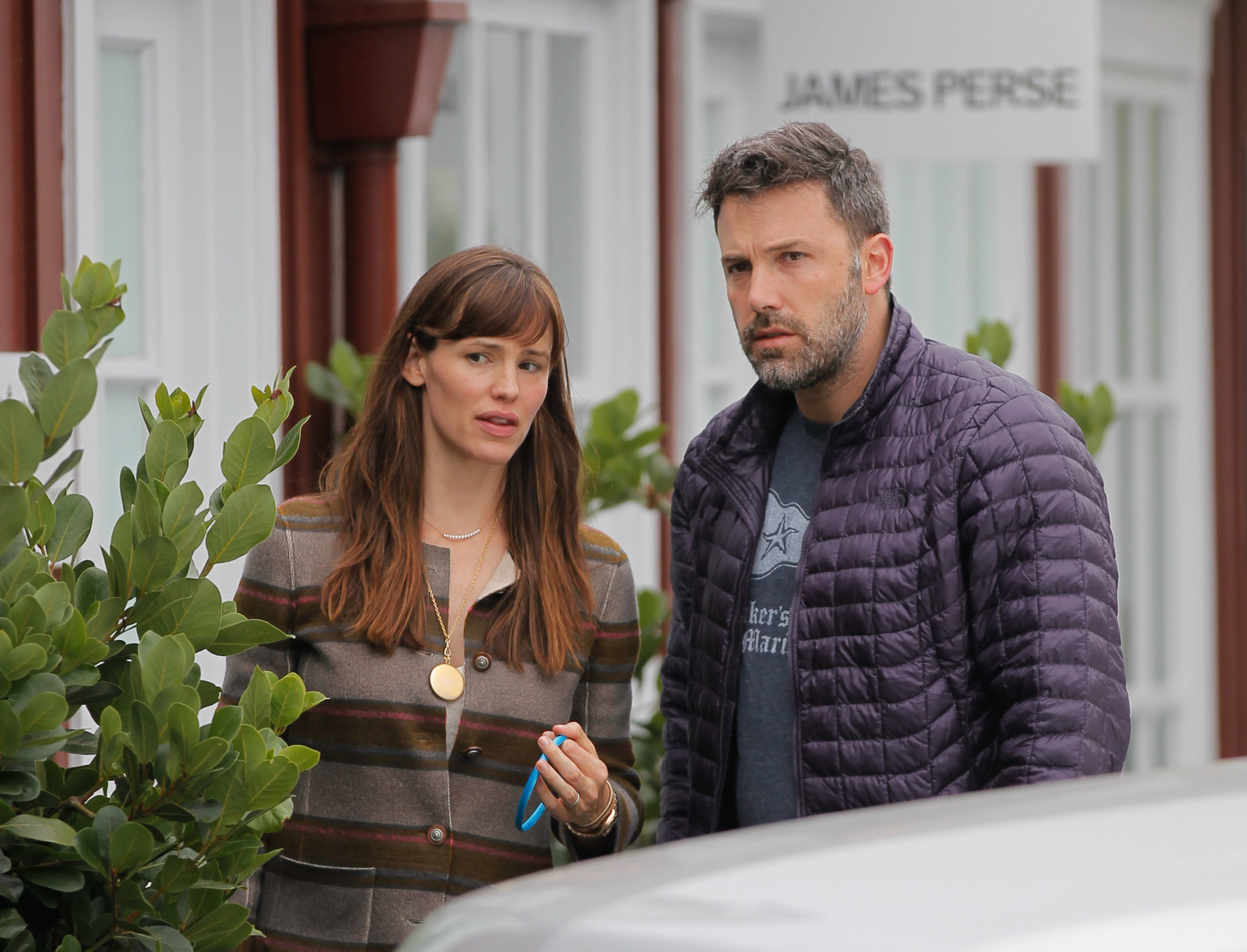 Promoting his new movie, The Tender Bar, during an interview with Howard Stern, Ben spoke incredibly candidly about the breakdown of his marriage.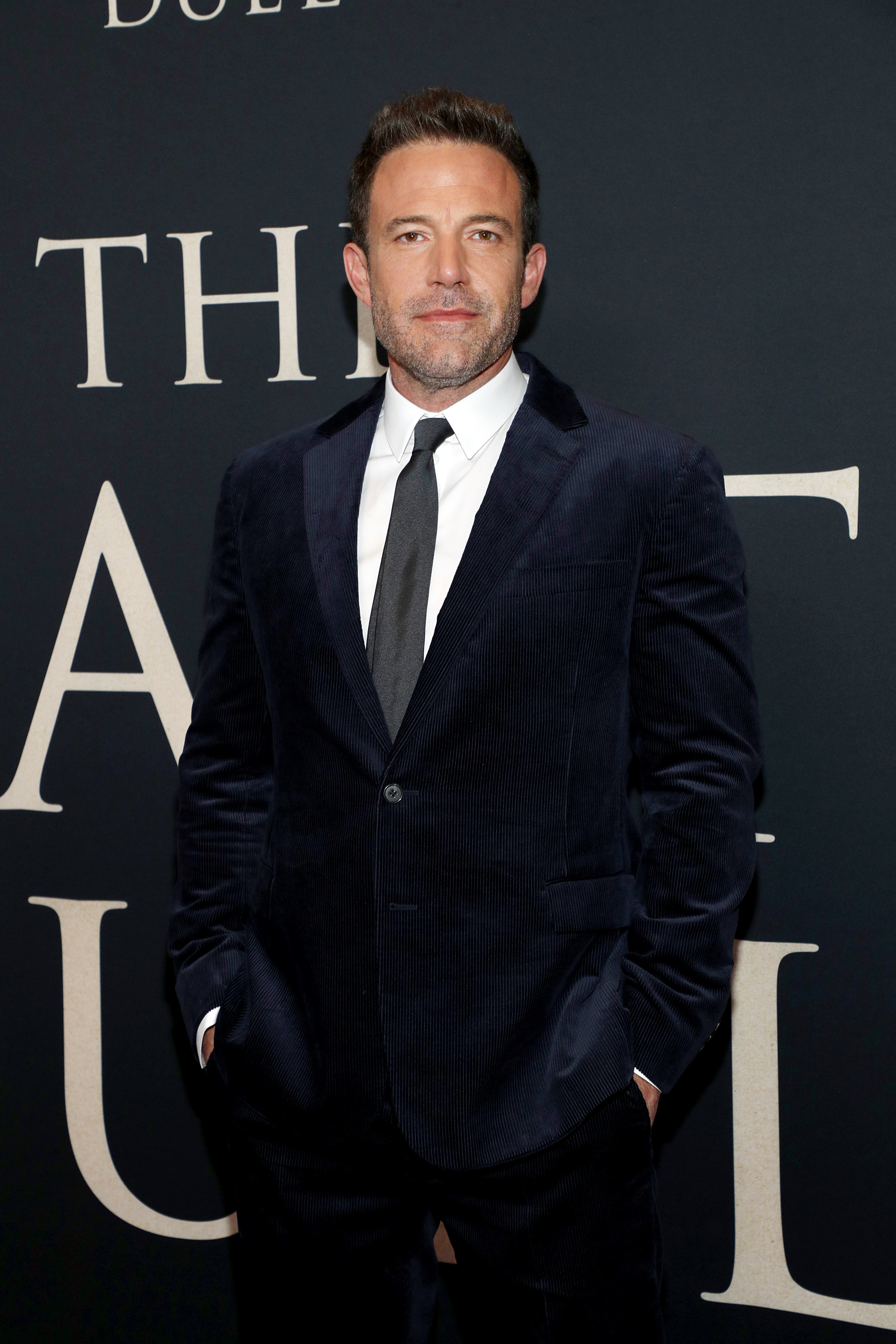 "The truth was we took our time, we made the decision, we grew apart," he began. "We had a marriage that didn't work."
"We tried because we had kids," he continued. "We did not want it to be the model of marriage for the kids. We did our best. I knew she was a good mom, and I hoped she knew I was a good dad."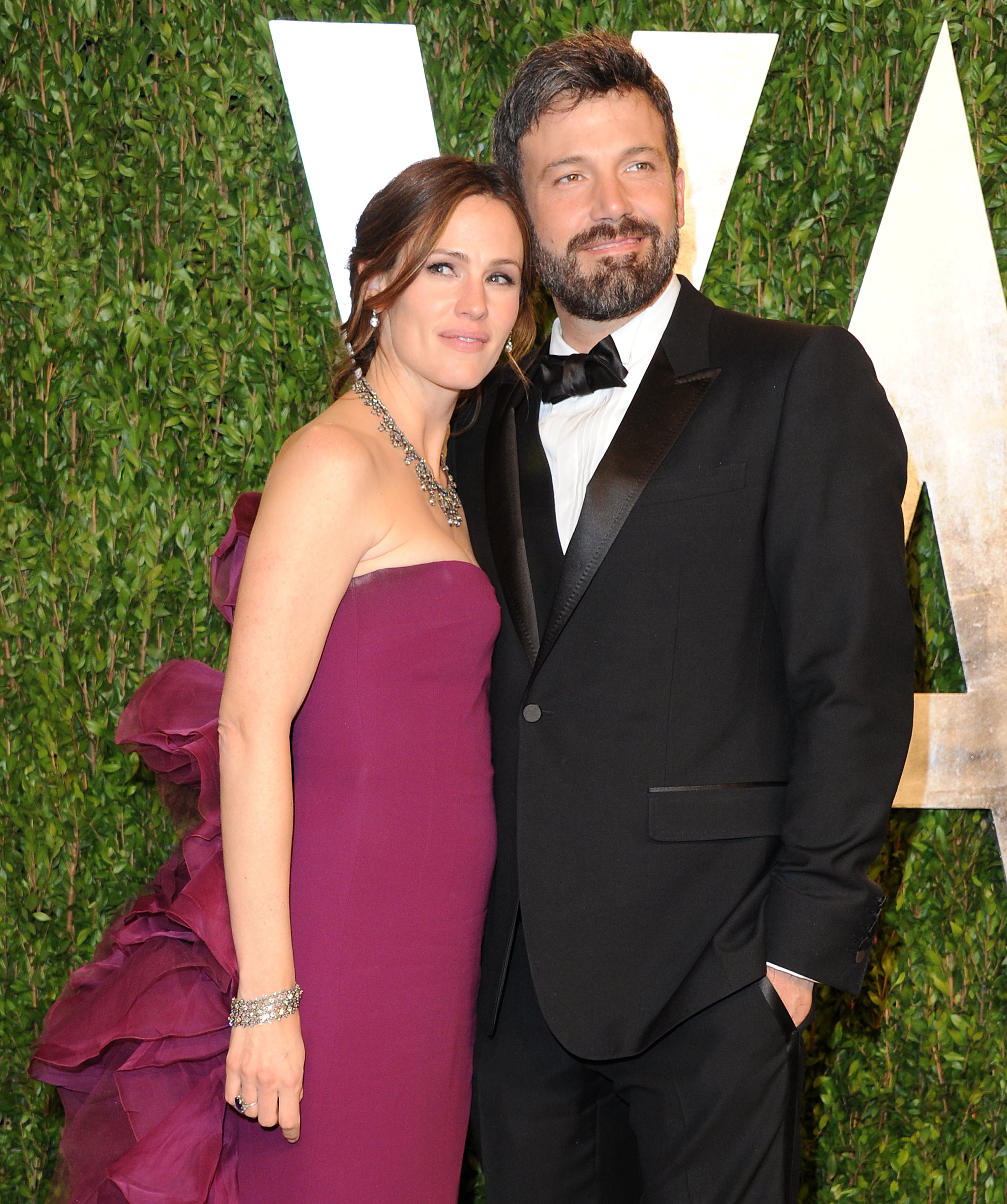 Going on to talk about how his alcohol addiction affected their relationship, Ben told Howard Stern that if they were still married he'd "probably still be drinking," explaining that feeling "trapped" in their marriage was "part of why" he relapsed into unhealthy drinking habits.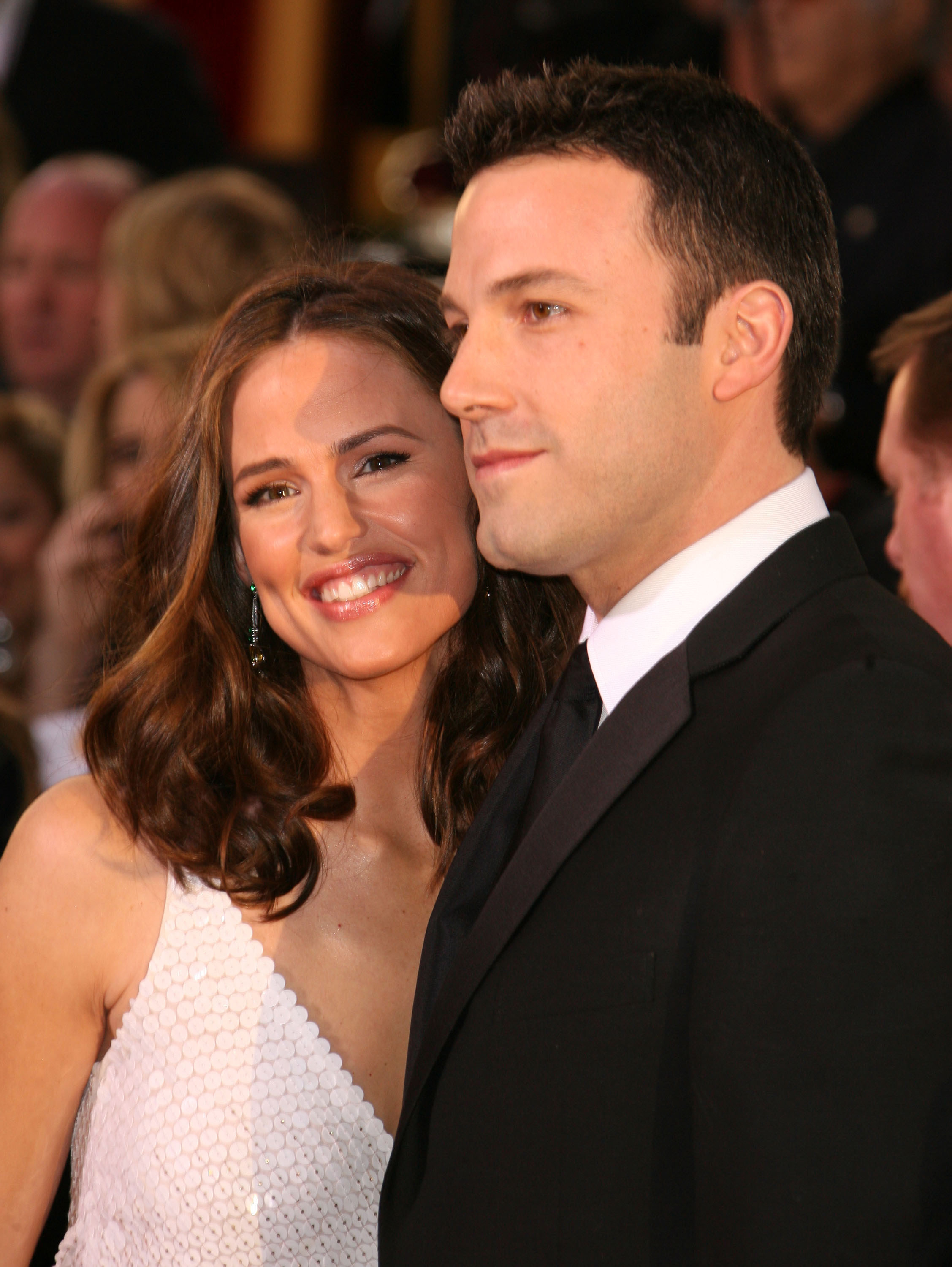 "I was like 'I can't leave because of my kids, but I'm not happy. What do I do?' What I did was drink a bottle of scotch and fall asleep on the couch, which turned out not to be the solution," he added.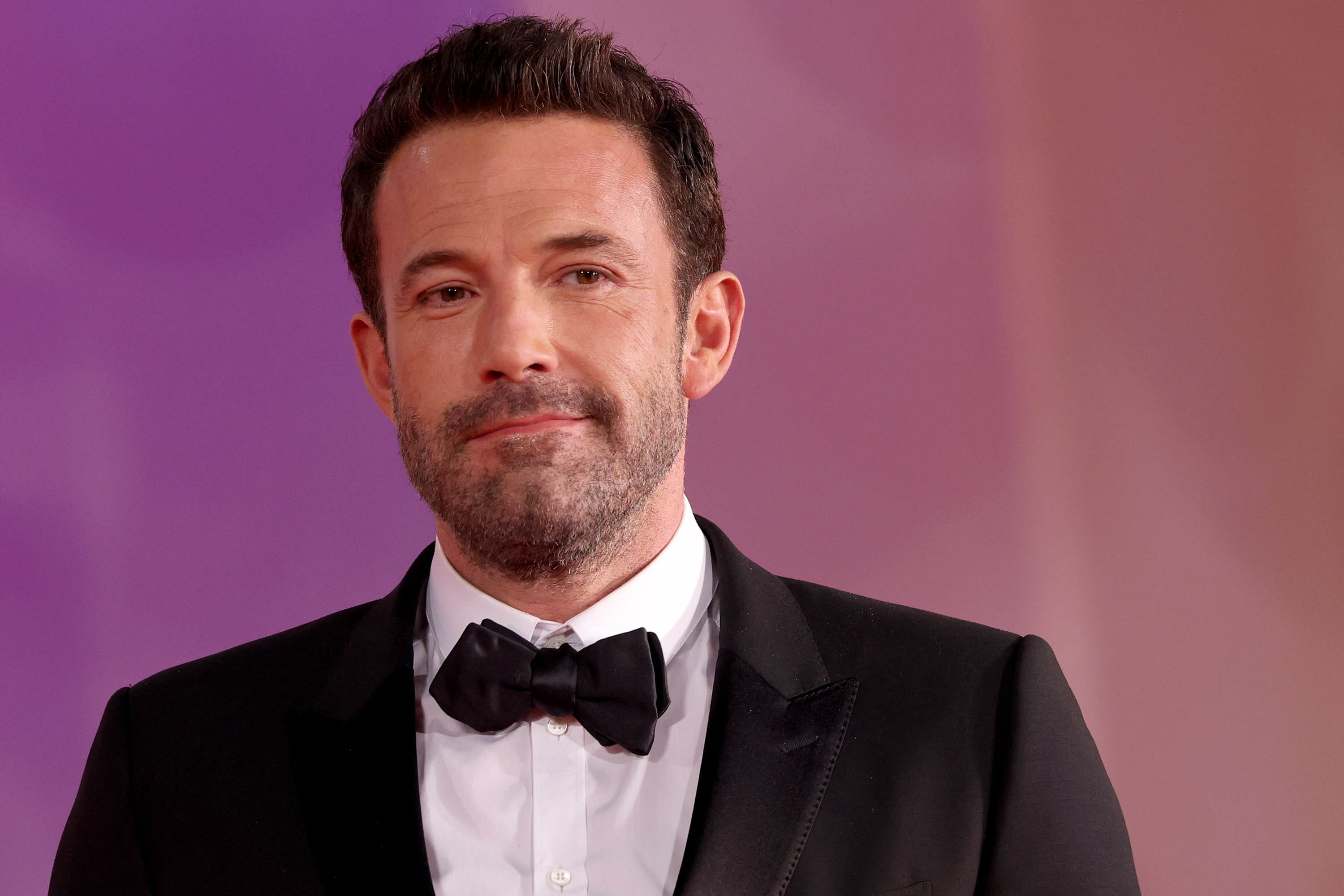 And having seen the backlash, Ben swiftly hit back at reports that he was "blaming" her for his alcohol addiction.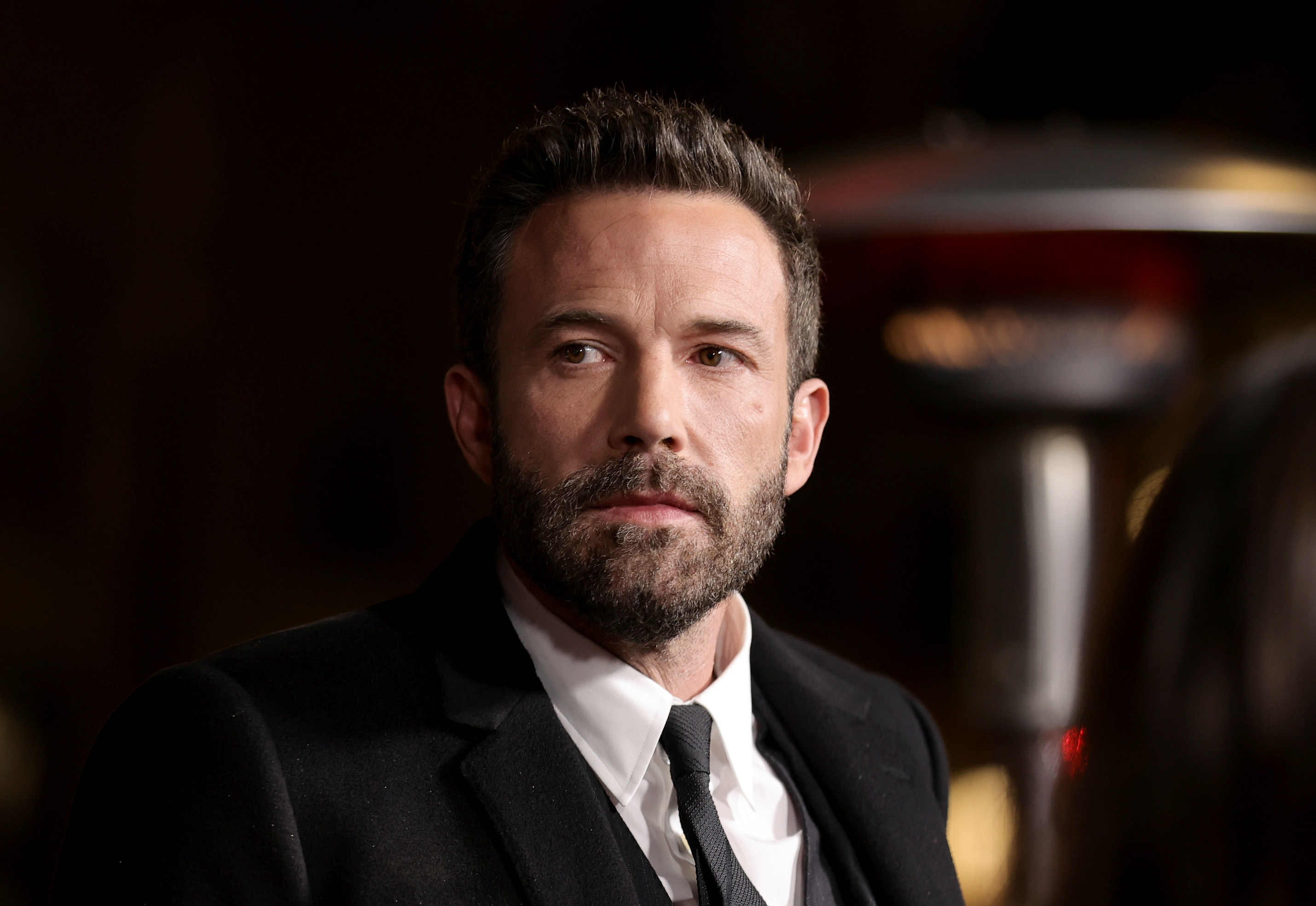 During an appearance on Jimmy Kimmel Live last night, the actor insisted that his comments had been taken out of context and maintained that he would never "say a bad word" about his ex-wife.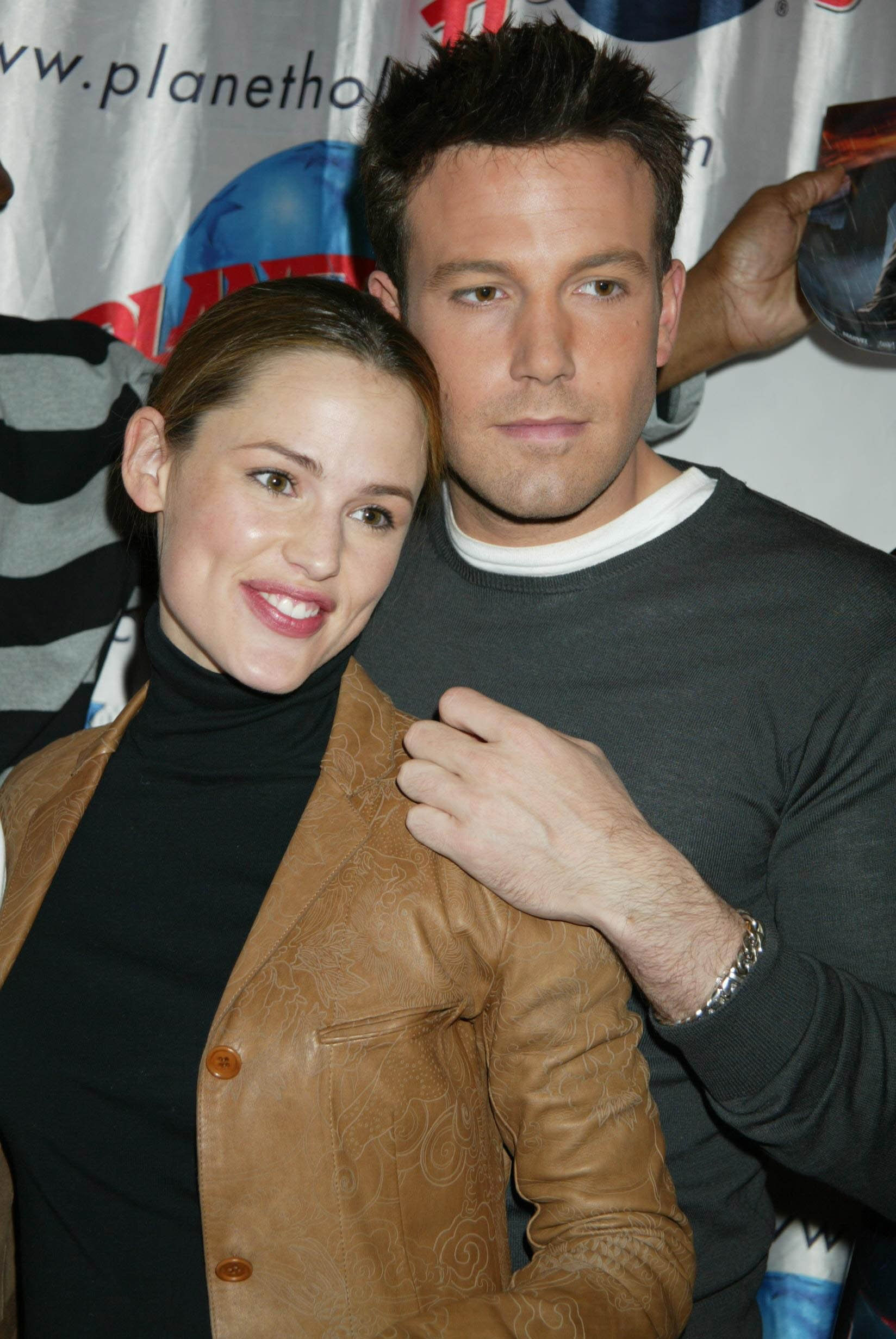 Ben began by elaborating on the context of his interview with Howard Stern, clarifying that his comments about Jen had been lifted from a much wider and more nuanced conversation.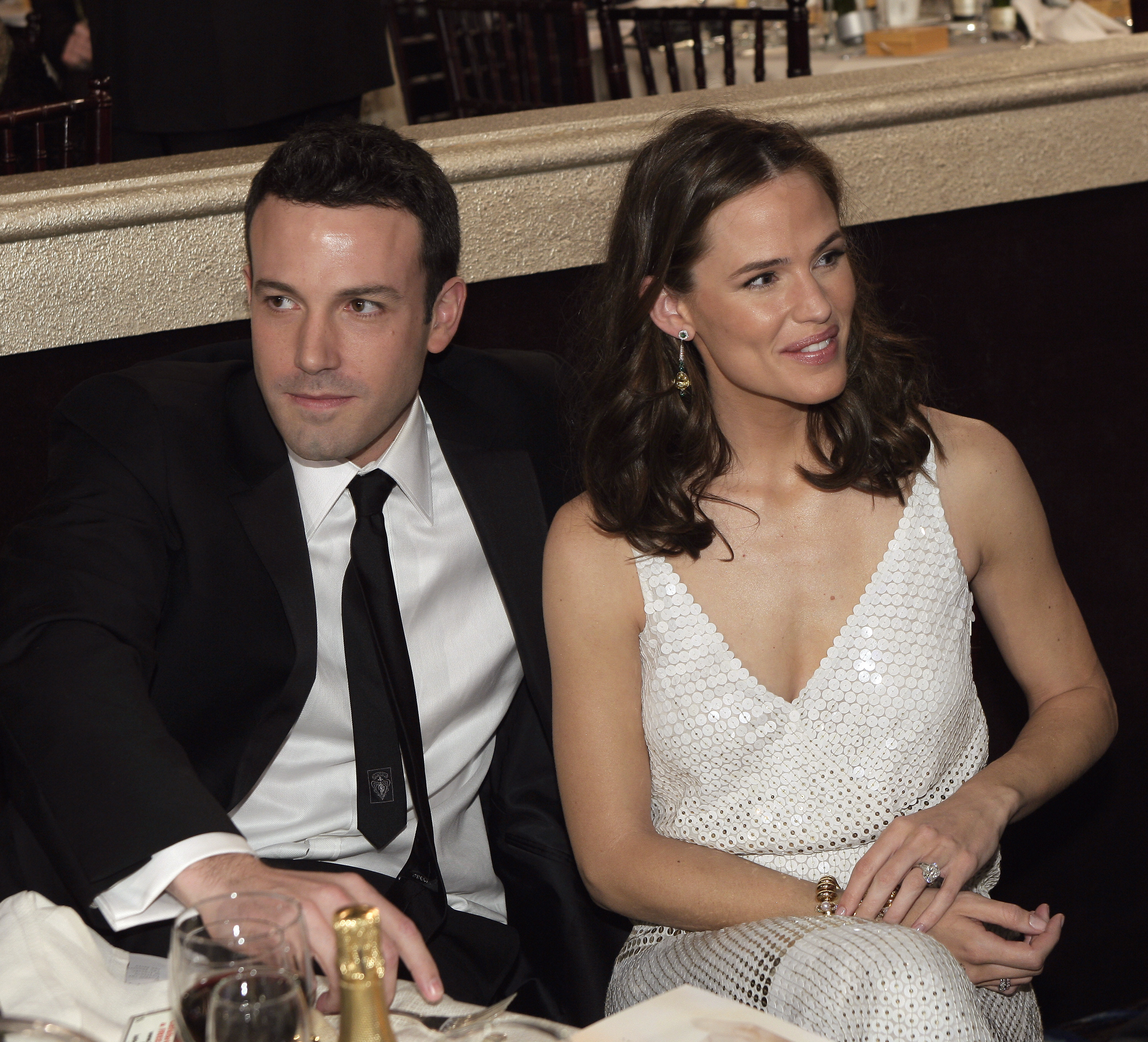 "I had the chance to do an interview with a friend of yours, Howard Stern," he told Jimmy. "It was this really cool, long-form, in-depth, you know. It was a two-hour interview."
"And because the movie is about family and all this stuff that's meaningful to me, we talked a lot about my family, and you know, divorce and alcoholism and struggling with real things," he said, admitting that he had initially been really pleased with how the interview went.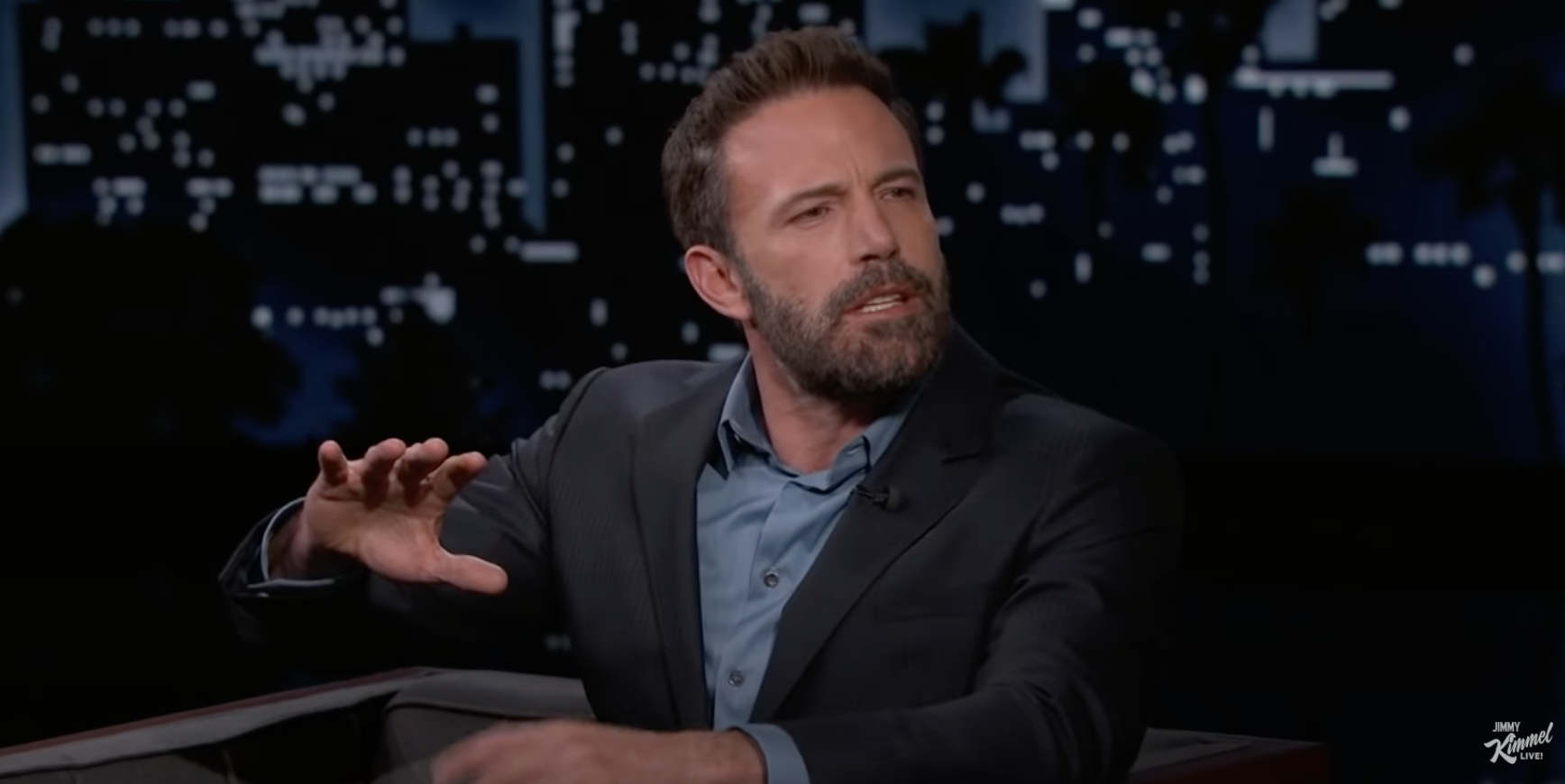 "Honestly, I was really happy with it," Ben revealed. "At the end of the interview I thought: 'Wow, I should do more honest, exploratory, self-evaluating things.'"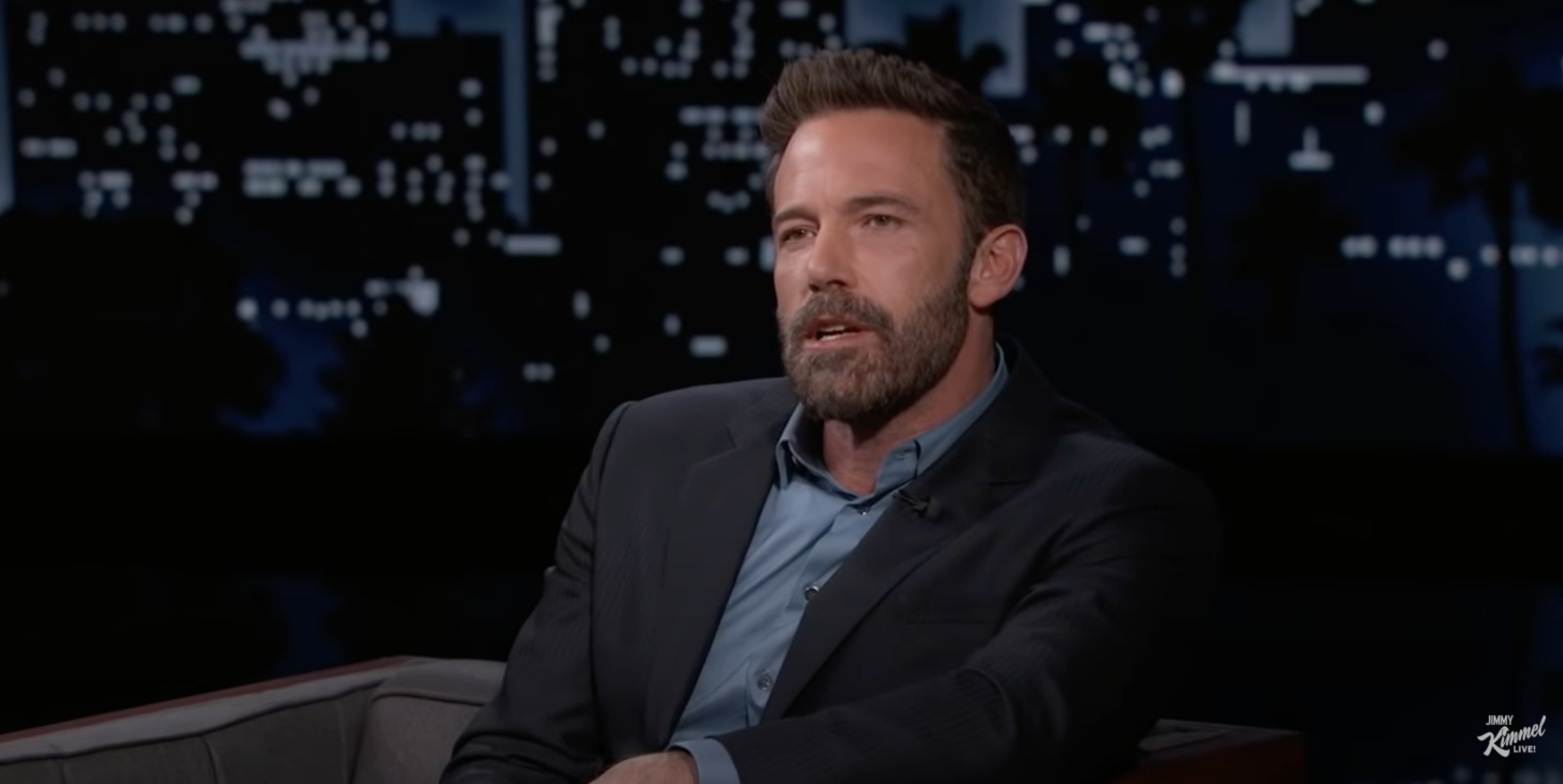 The actor went on to claim that it wasn't until he was made aware of the backlash on Twitter that he realized that his words had been misinterpreted.
"I started seeing all this stuff come up on Twitter … and I sort of researched through it and saw that one of these websites had done the clickbait thing," he explained.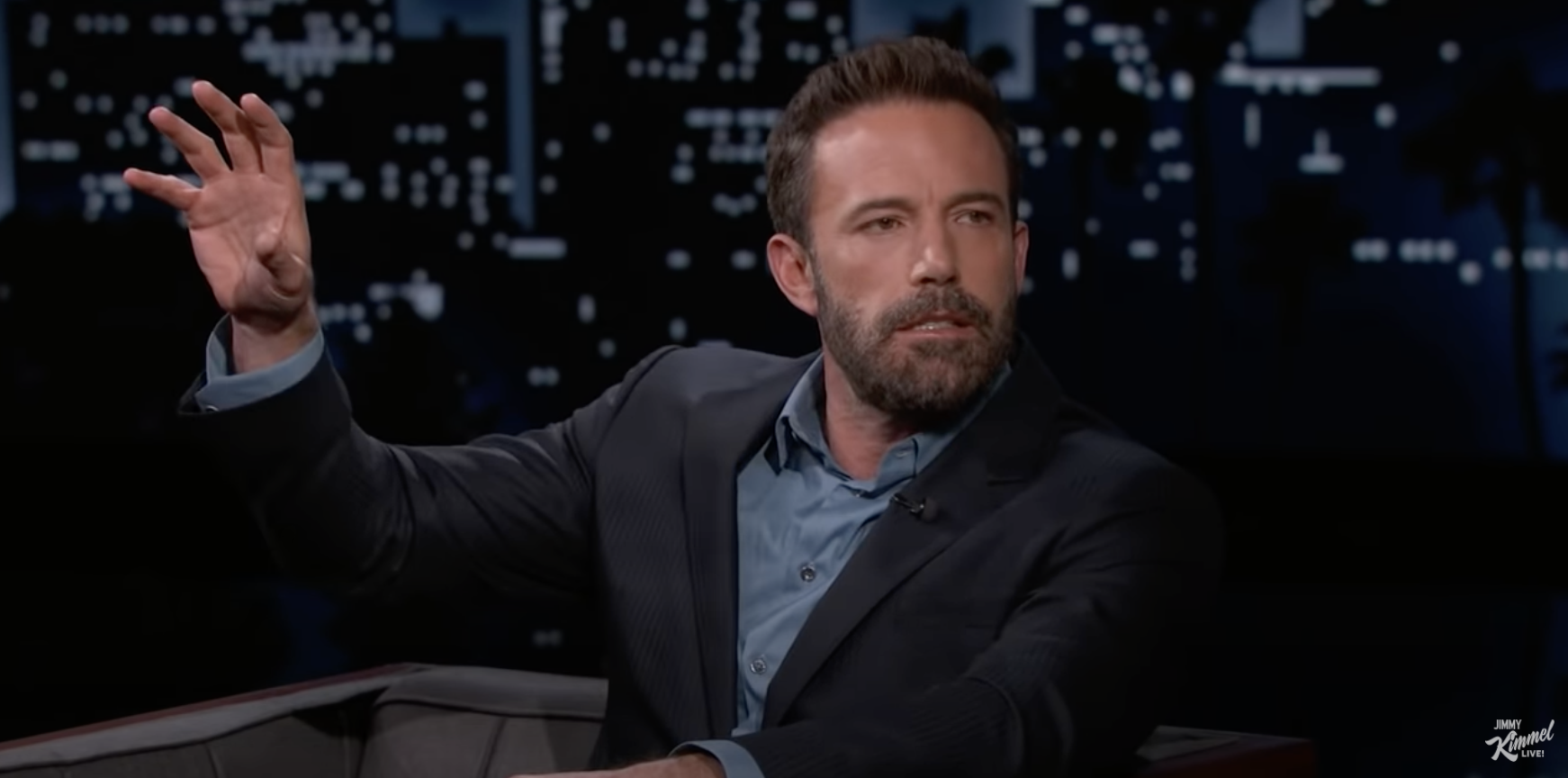 "I looked on [the article], and they had literally taken the conversation that I had had for two hours and made it seem as if I was saying the exact opposite of what I had said," Ben said.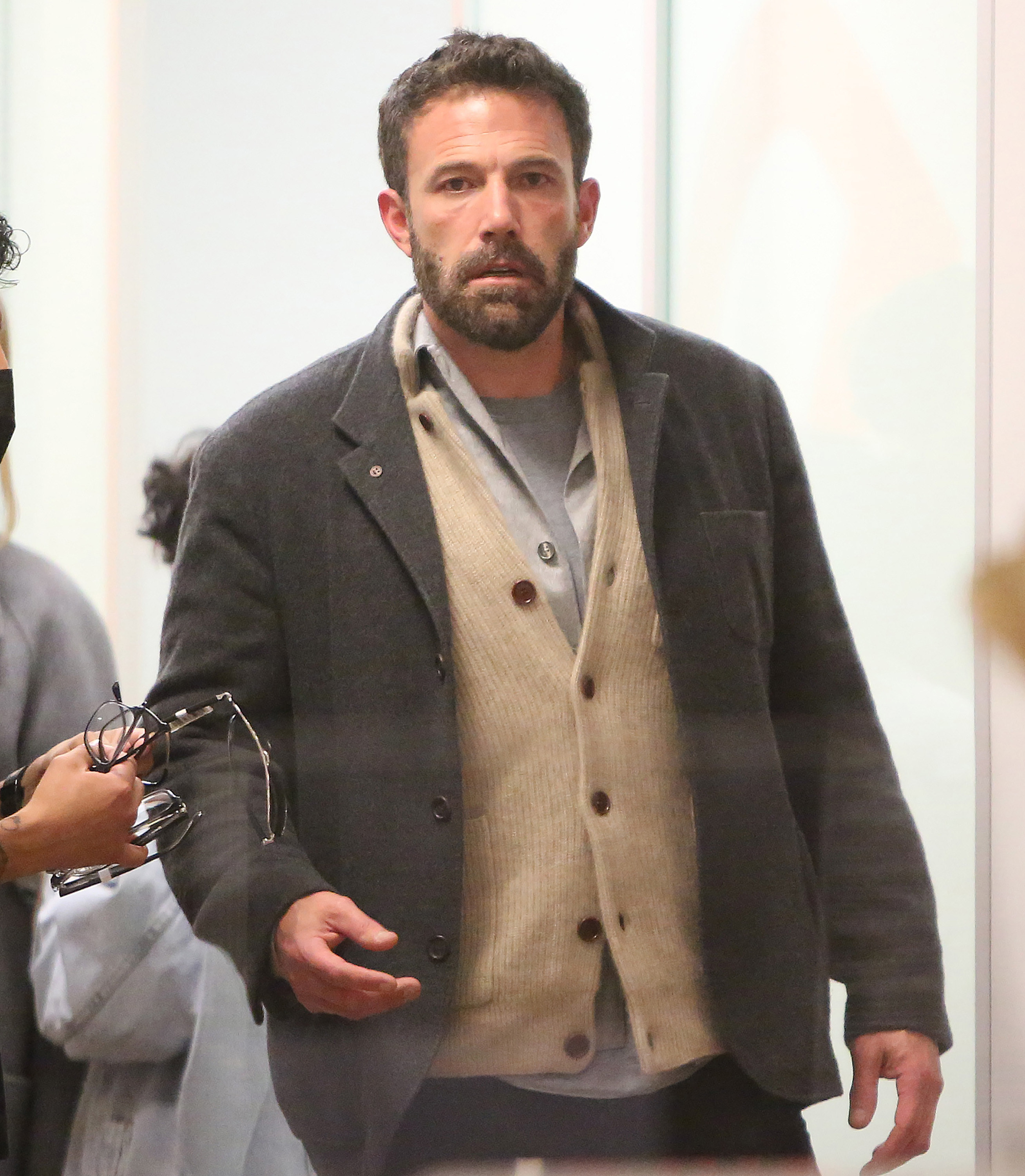 The Argo director went on to say that the wider discussion had been about the practicality of his and Jennifer Garner's successful co-parenting relationship in the wake of their split.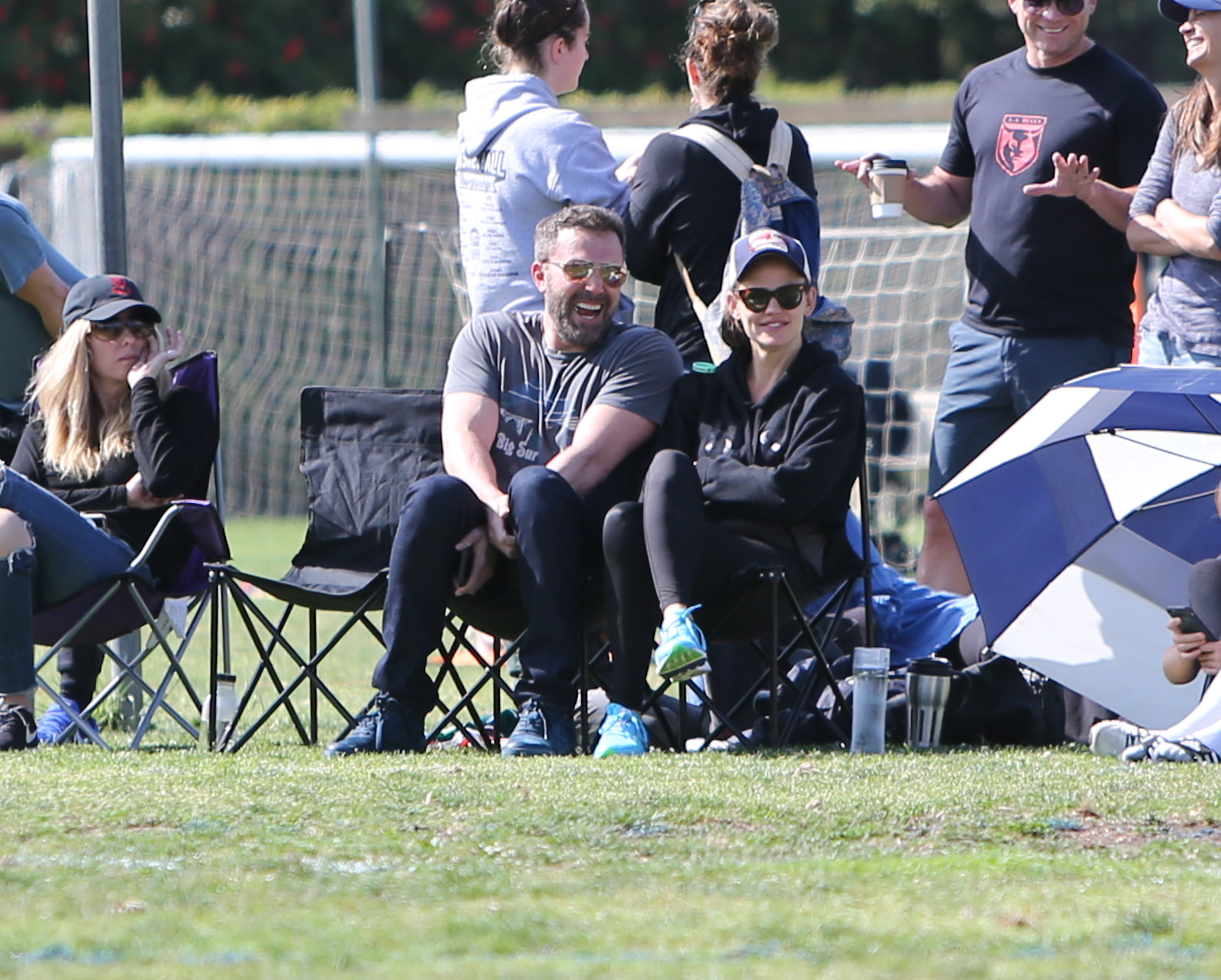 "I had gone on and said how much we respect each other and cared about each other, and cared about our kids and put them first and went through our stuff," he said, adding that the seemingly misinterpreted quotes made him appear like an "awful guy."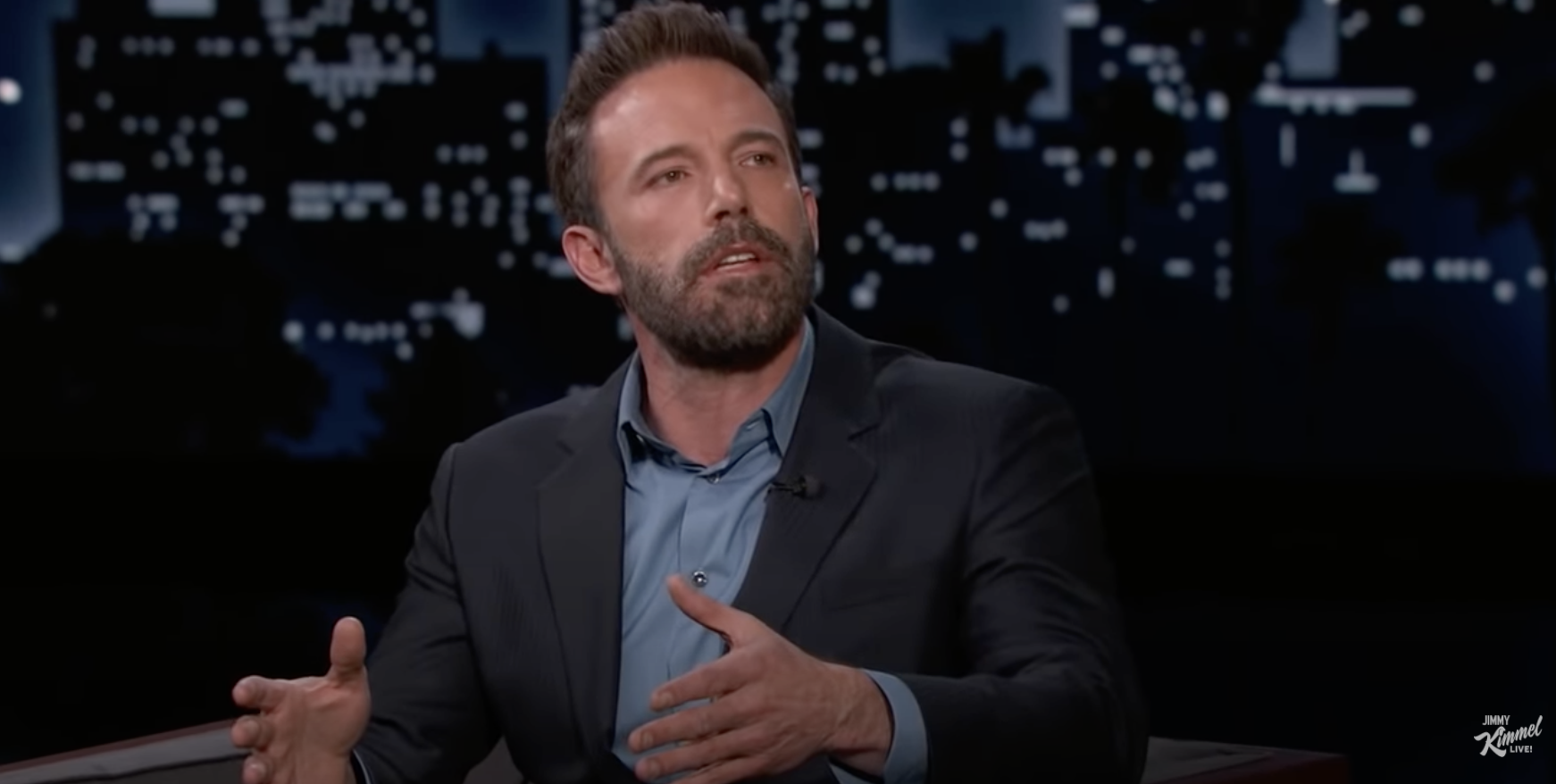 "They said that I have blamed my ex-wife for my alcoholism and that I was 'trapped' in this marriage," Ben told Jimmy. "[They] just made me out to be the worst, most insensitive, stupid, awful guy."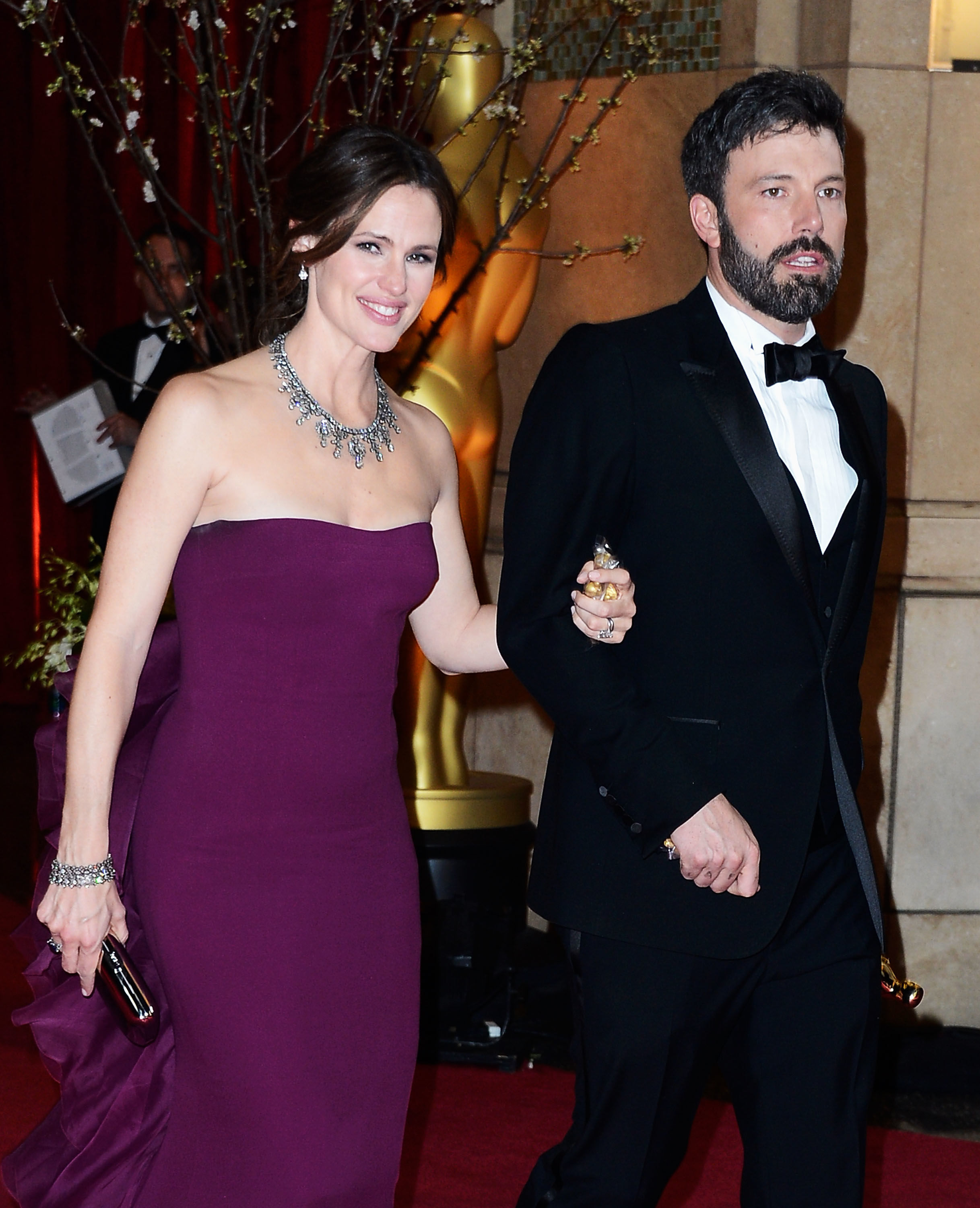 Talking about his public image, Ben used the example of his viral memes to illustrate that while he doesn't mind being the subject of public scrutiny, he has a duty to protect his family.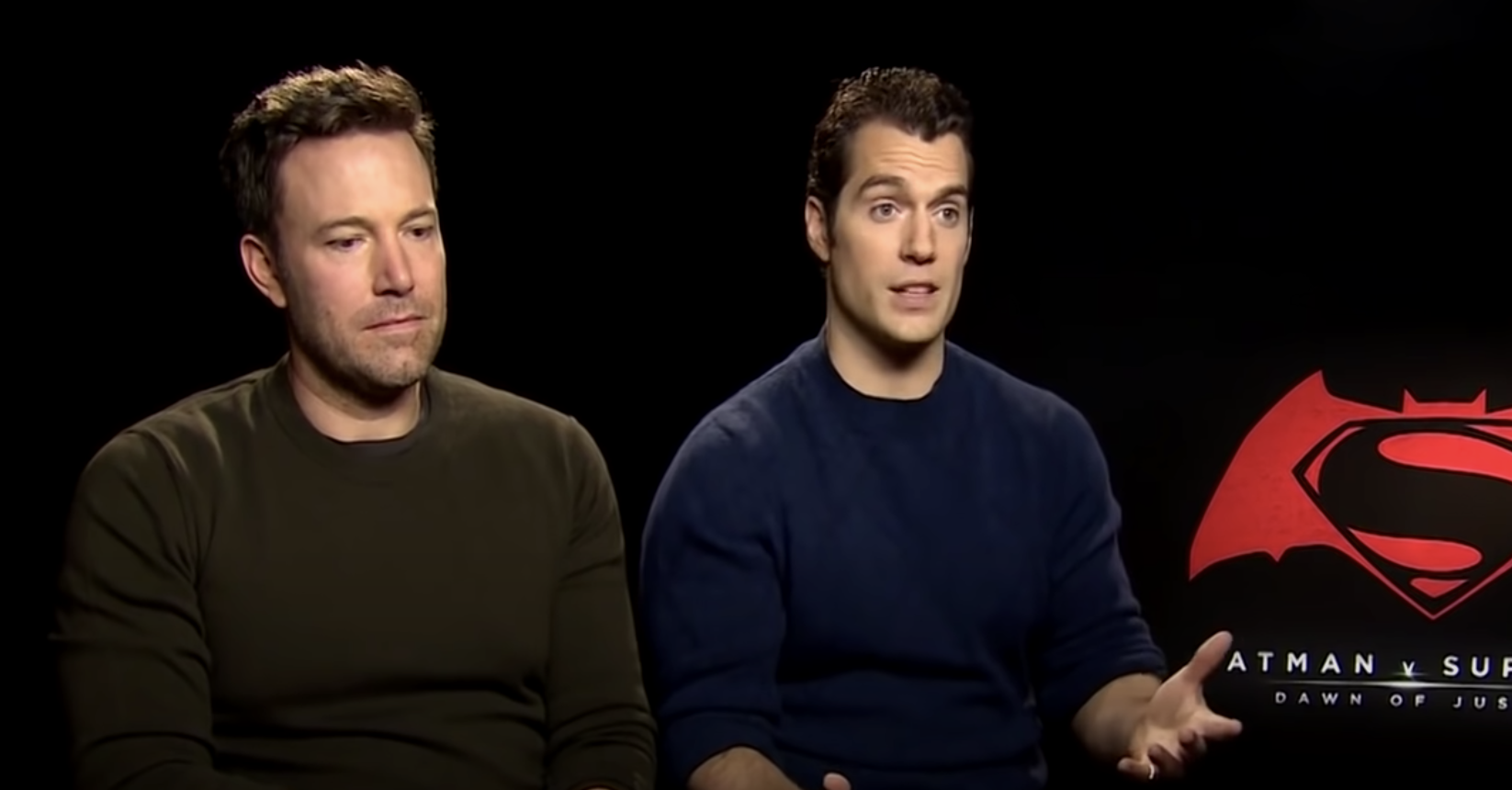 "Look, I know people do this, I get it — I'm happy to be Sad Batman, I'm happy to be Dunkin' Donuts and the meme, I understand," he said. "But really, if it's about my kids I've gotta just draw a line."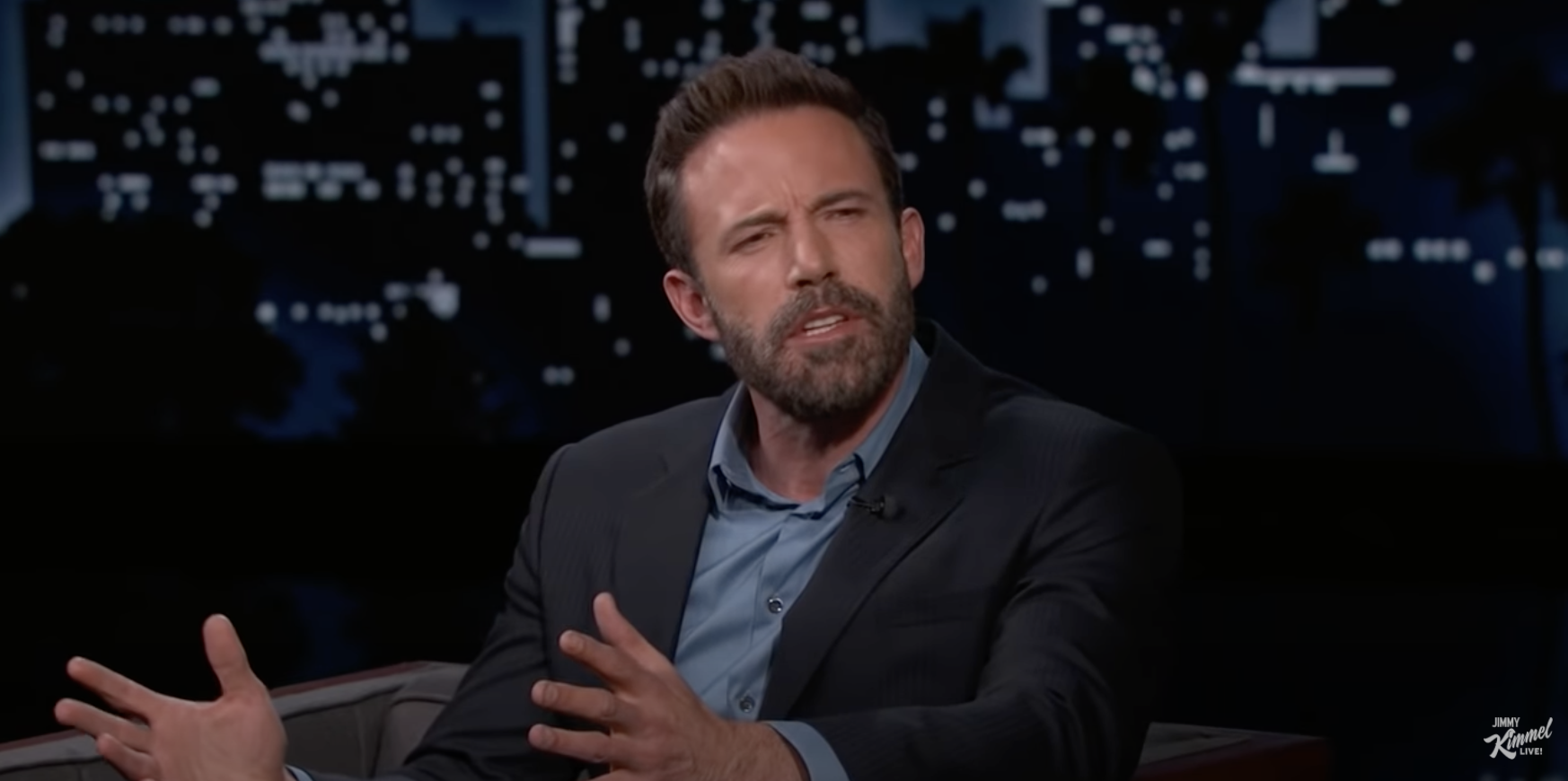 The father of three went on to clarify once and for all that he would never want to speak badly of Jennifer.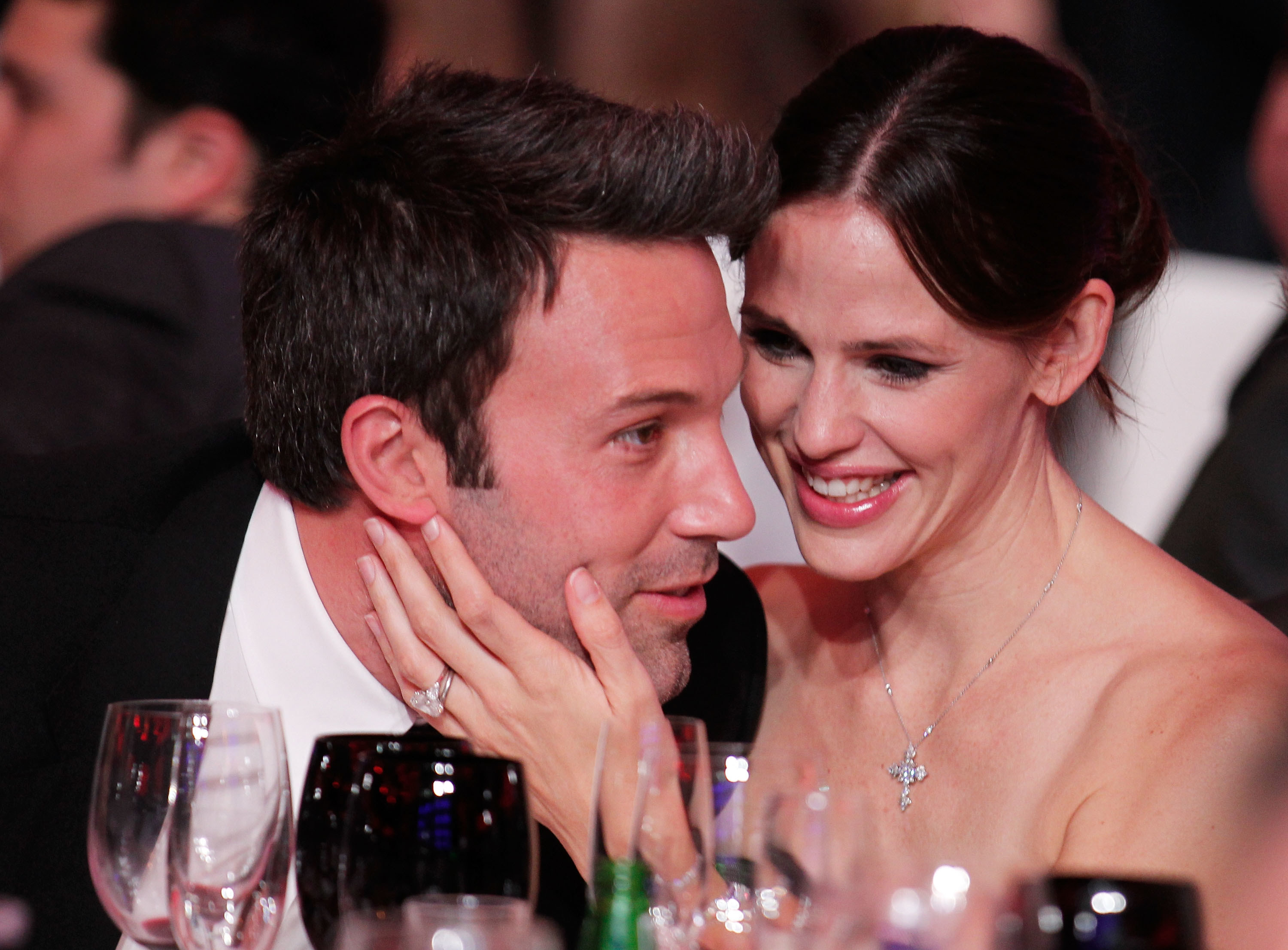 "It's the exact opposite of who I am, what I believe," he said of the accusations. "I would never want my kids to think I would ever say a bad word about their mom. Because I never had, I never would."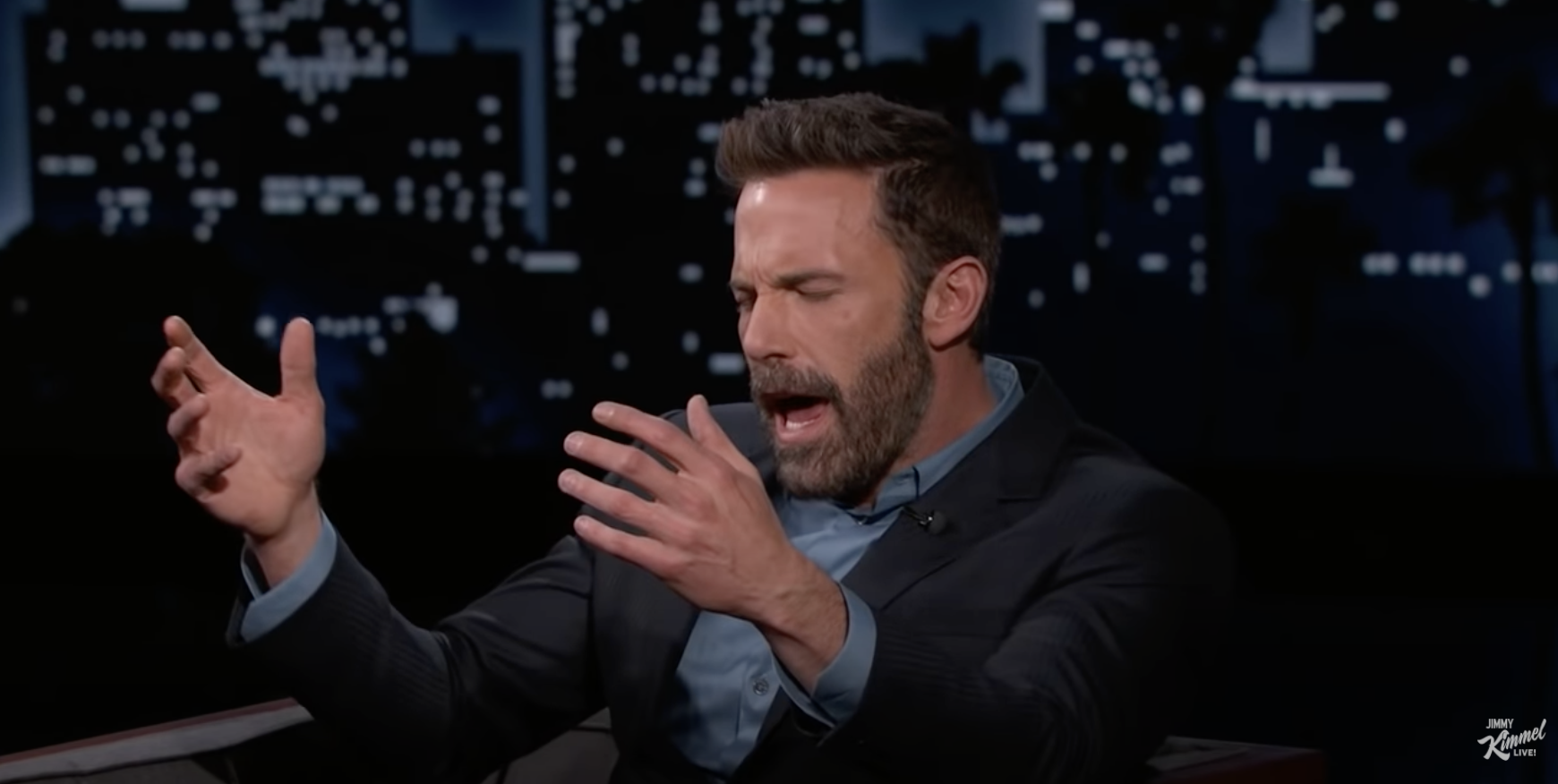 Visibly upset, he concluded: "Being the subject of [media scrutiny] is just sort of the cost of doing business as an actor, but, like, not with my kids. Don't do that. It's wrong. It hurts me, it hurts them. Stop that."