It's official — Kelso and Jackie are back.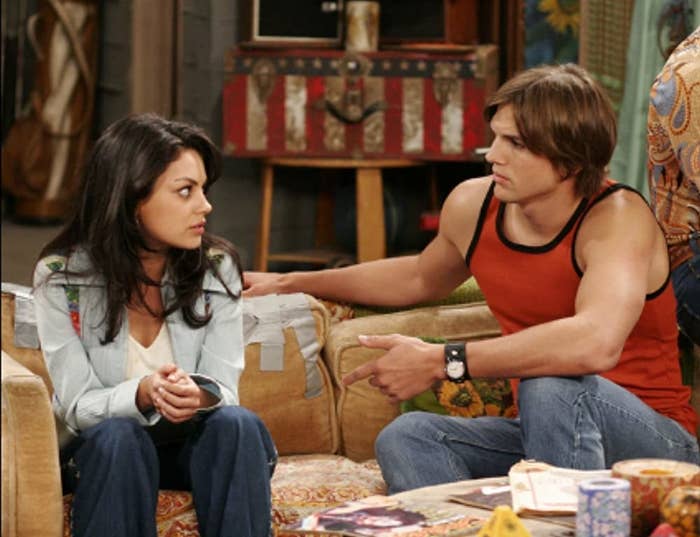 Ashton Kutcher just revealed that he and Mila Kunis recently returned to the That '70s Show set to shoot for its upcoming Netflix spinoff, and suddenly we're feeling all kinds of nostalgia.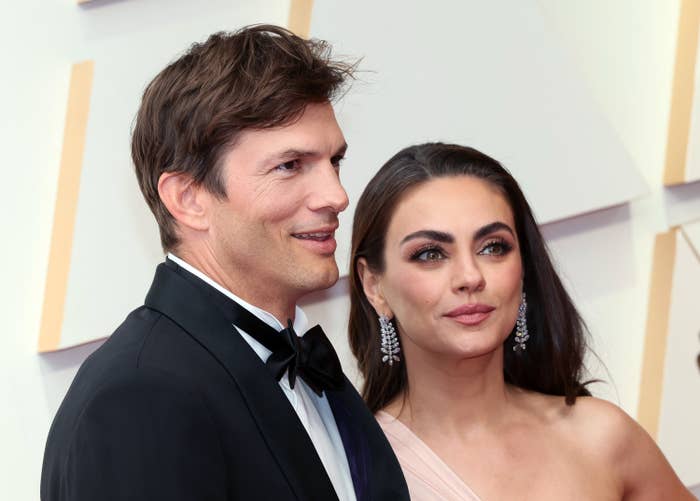 In case you didn't know, Ashton and Mila — who've been married since 2015 — first met while filming the first season of the hit sitcom way back in 1998, when Mila was 14 and Ashton was 20.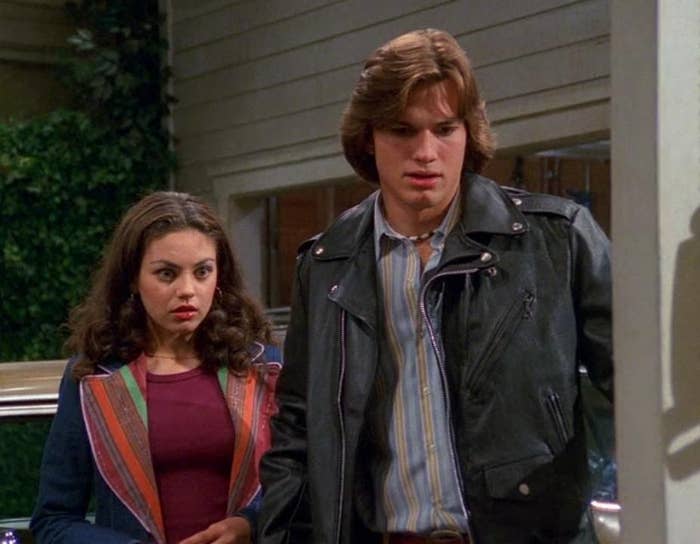 The duo starred as onscreen love interests Jackie Burkhart and Michael Kelso, with Mila famously having her first-ever kiss on camera with Ashton as a teen.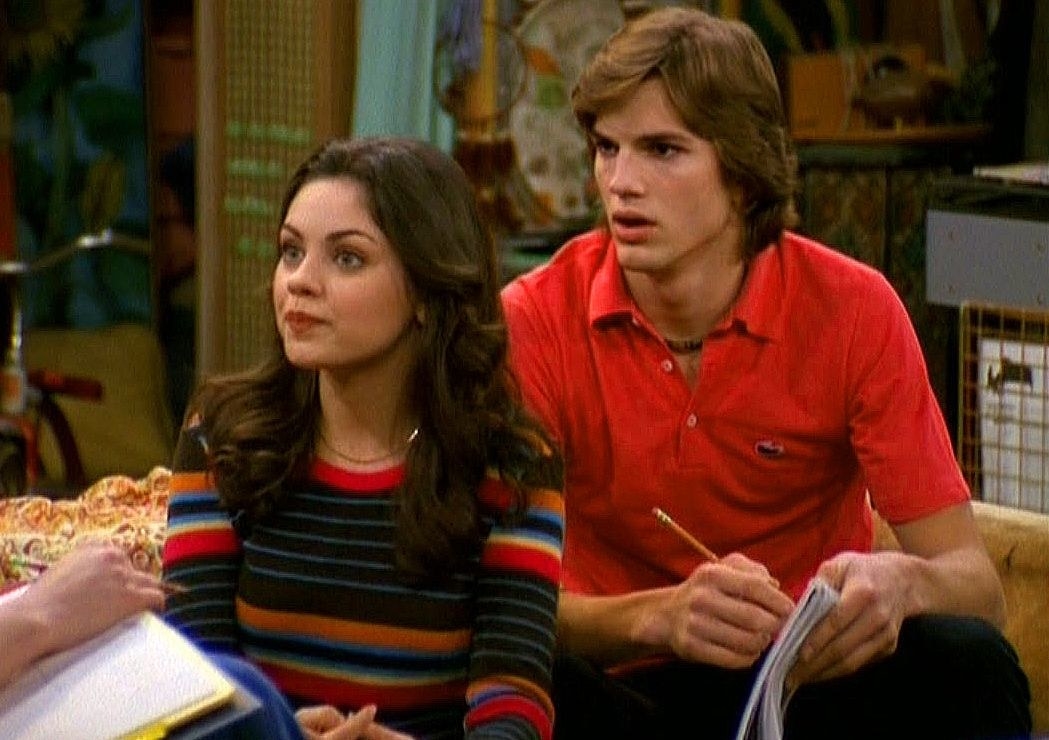 Following a successful eight-season run, the sitcom came to an end in 2006. Prior to this, Ashton had already taken a step back from the show, only appearing as a guest star in the final season.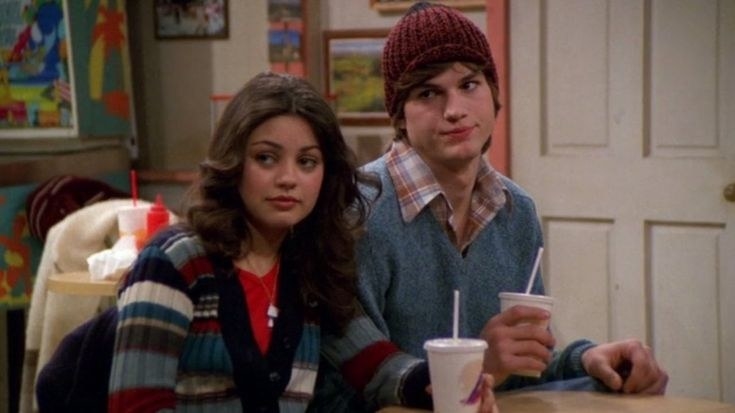 After That '70s Show wrapped up, it would be a while before things got romantic between Ashton and Mila, with both going on to settle down with other people soon after they parted ways professionally.
Ashton married Demi Moore in 2005, and they wound up splitting up at the end of 2011. In that same year, Mila also broke up with her long-term partner, Macaulay Culkin.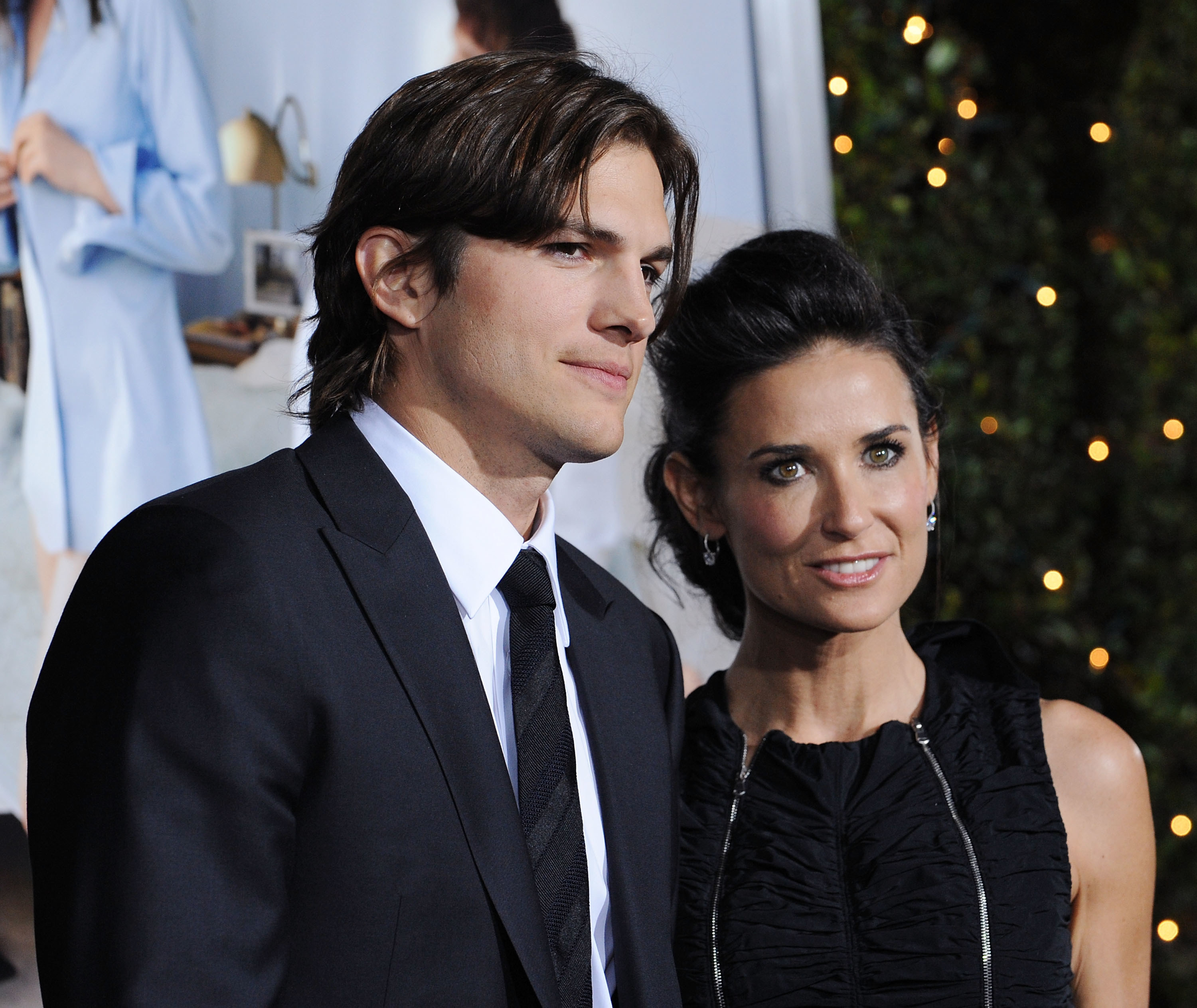 By the time Asthon and Demi's divorce was finalized in 2013, he and Mila had already reconnected and were officially dating — and as they say, the rest is history.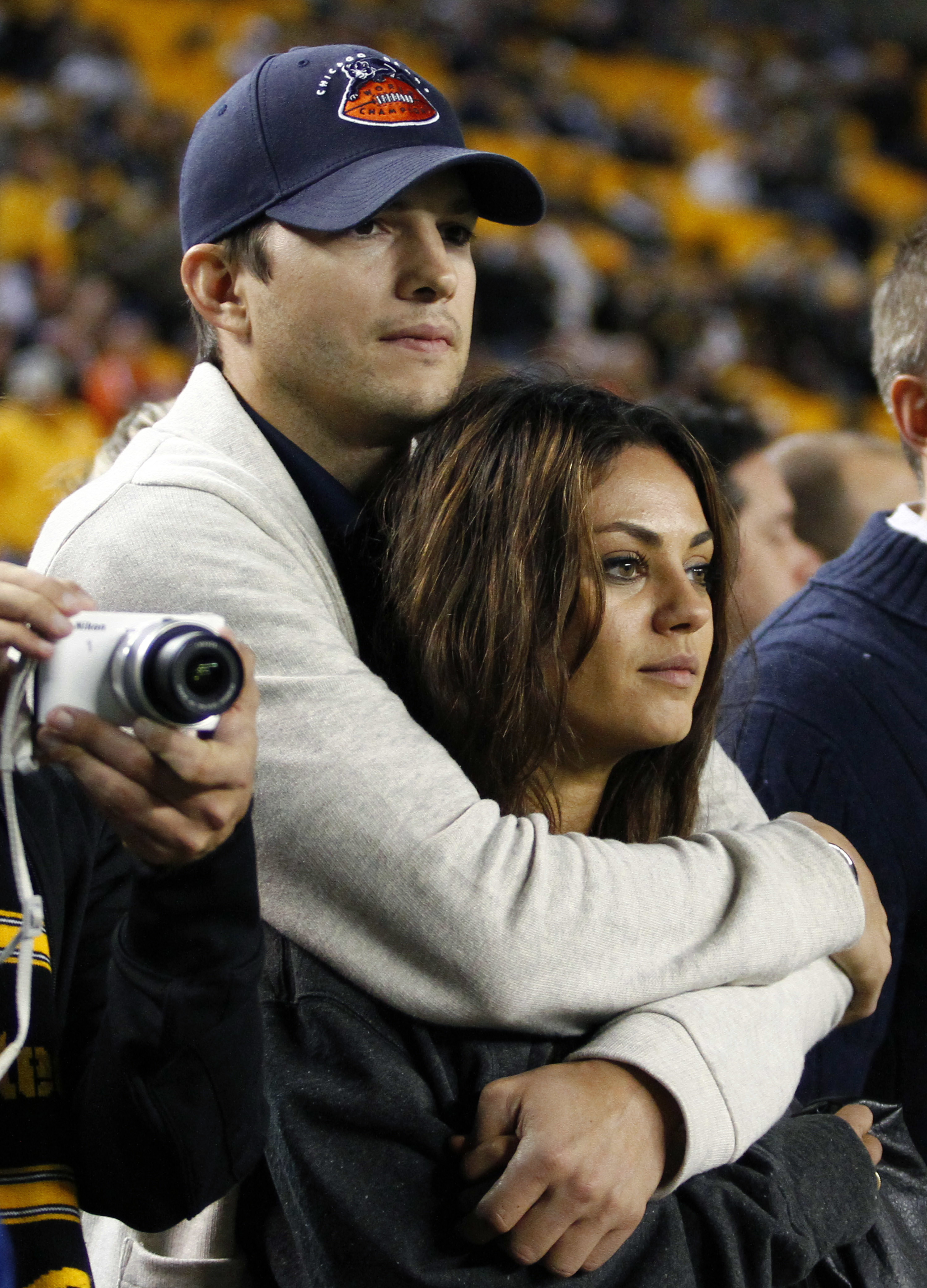 Today, Ashton and Mila share two children together, 7-year-old Wyatt and 5-year-old Dimitri.
And now, at long last, the costars turned lovers are set to share the screen once more, reprising their roles as Jackie and Kelso in That '90s Show, which is set to stream on Netflix.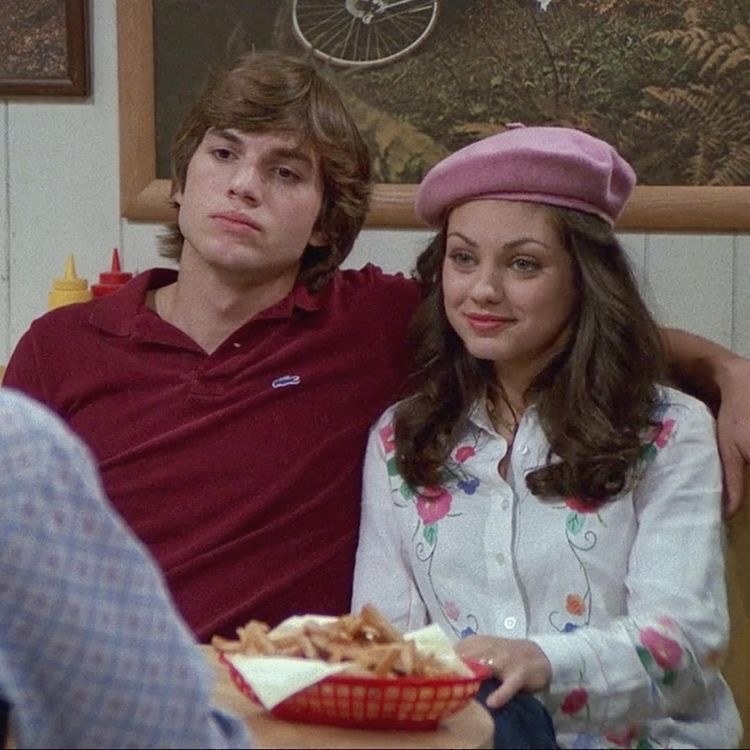 The upcoming spinoff — which was first announced in October 2021 — will pick back up in 1995, following Eric Forman and Donna Pinciotti's daughter, Leia Forman, as she visits her grandparents, Red and Kitty Forman, for the summer.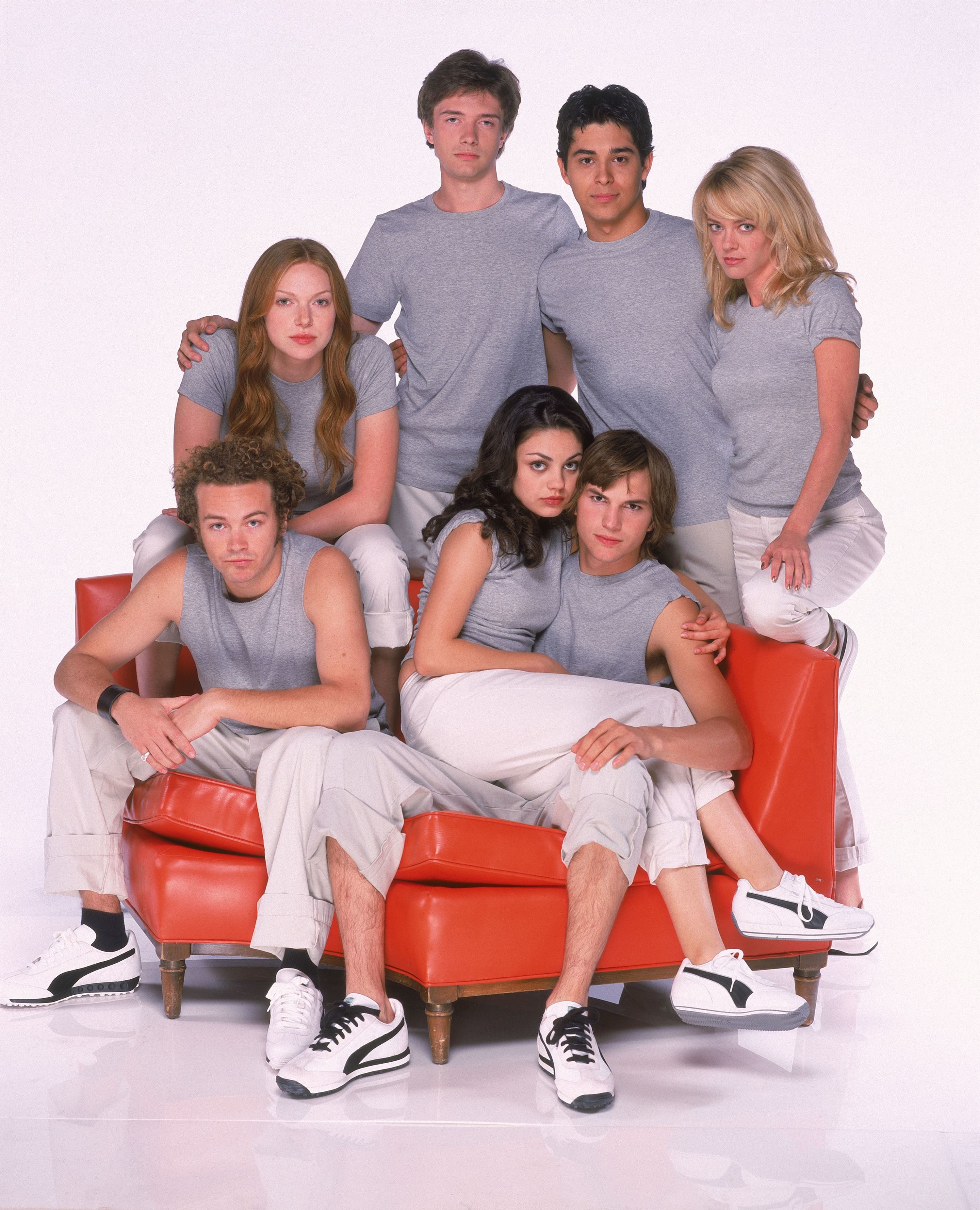 Along with Ashton and Mila, the new series will reunite several of the series' OG cast members, including Topher Grace as Eric, Laura Prepon as Donna, and Wilmer Valderrama as Fez, with Kurtwood Smith and Debra Jo Rupp also set to reprise their roles as Red and Kitty.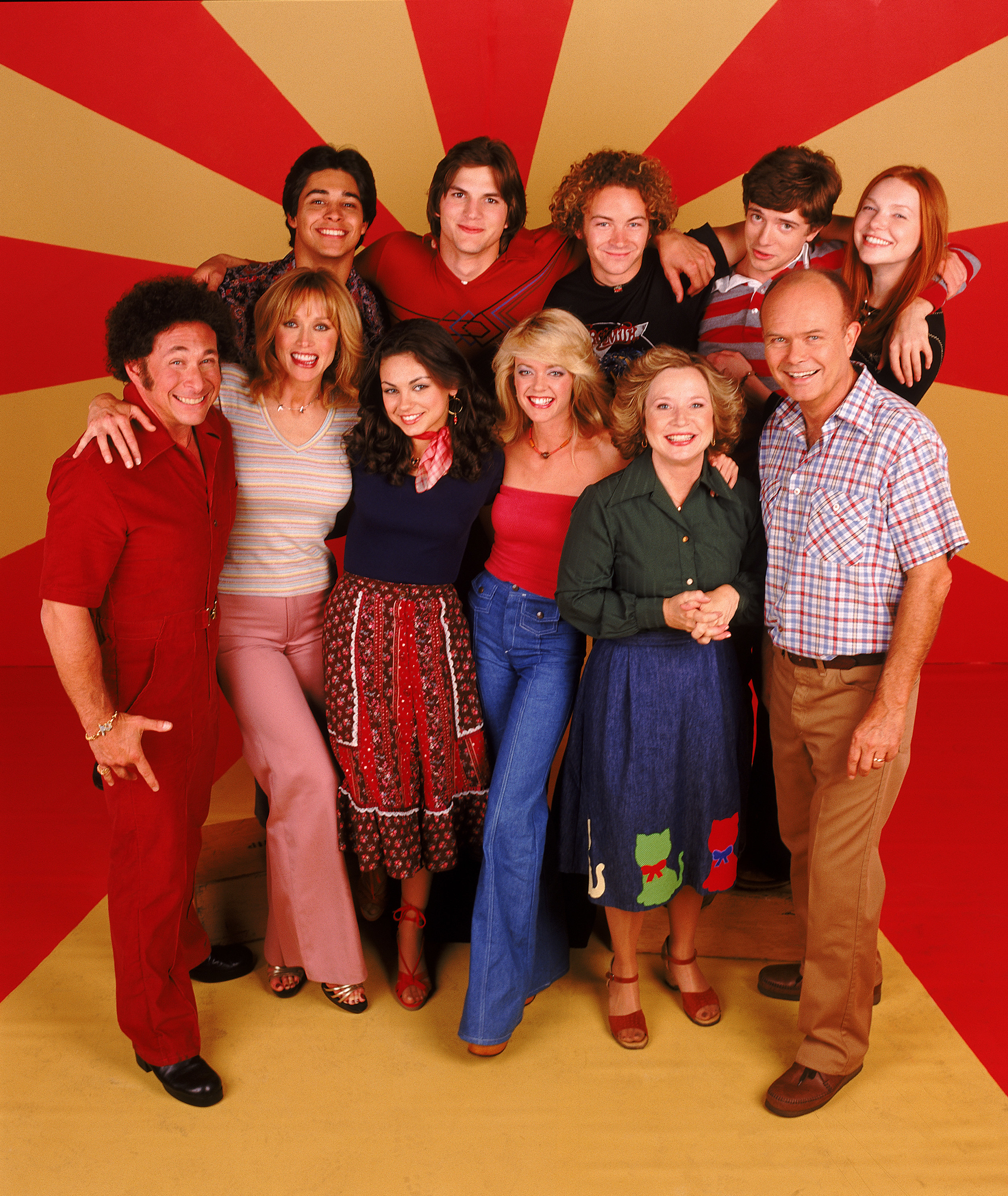 Further details about the new show have been kept largely under wraps. Although, thanks to some brand-new insight from Ashton himself, it sounds as if shooting is well underway.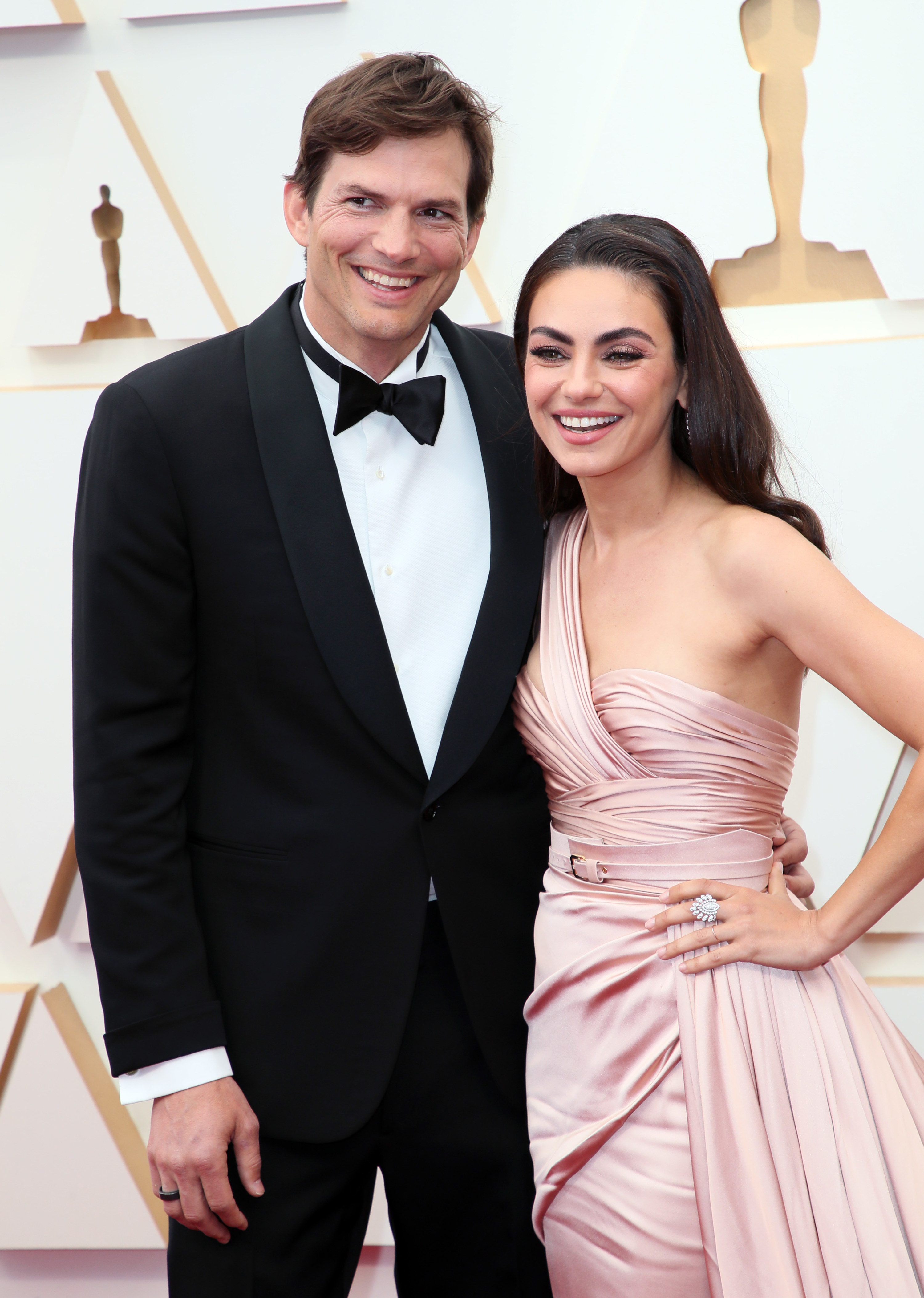 Speaking to Variety on Monday at the premiere of his recent movie, Vengeance, Ashton lifted the lid on what it was like to return to the iconic set more than 16 years after the show's finale aired.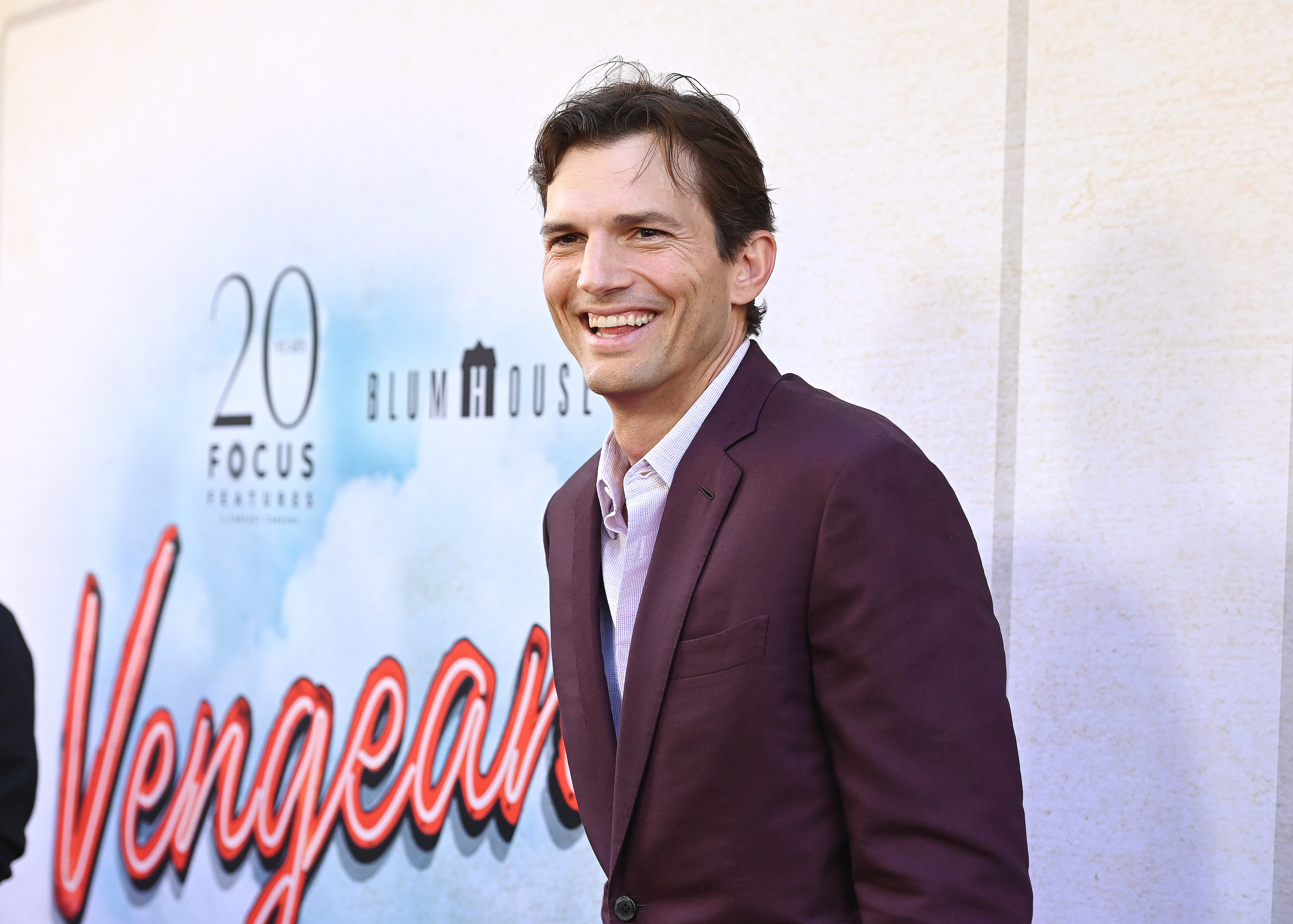 "It was really nostalgic to be back on the set," he said. "It's all the same folks that made That '70s Show, so it was pretty bizarre."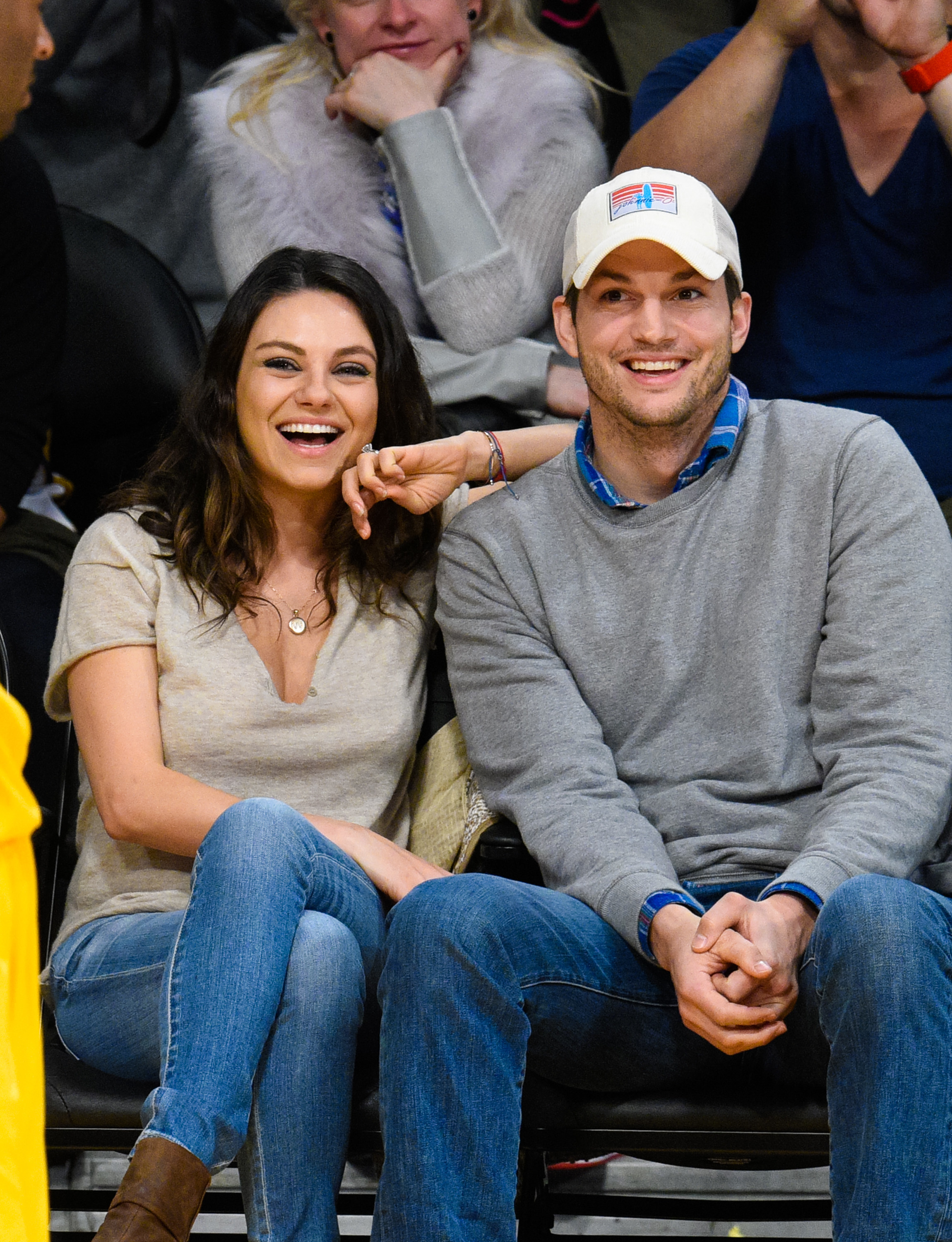 After the spinoff was announced last year, speculation was rife as to whether Ashton and Mila would be among those to return. Speaking about the decision now, Ashton revealed that it was important to both him and Mila that they paid their dues to the show that launched them to fame.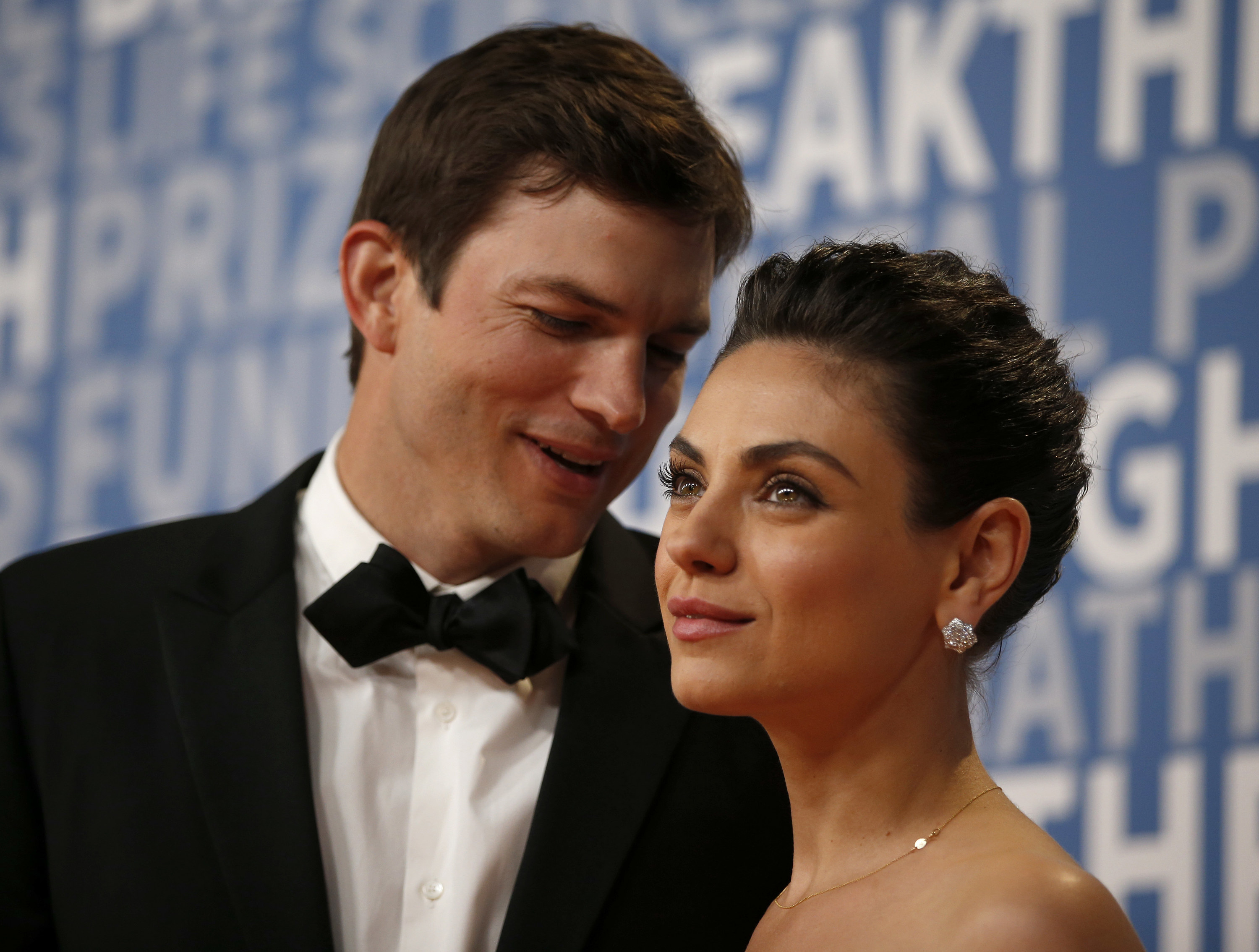 "Mila and I were contemplating it," Ashton said. "We thought, Listen, we're only in the position that we're in because of that show, so let's just go back and do this."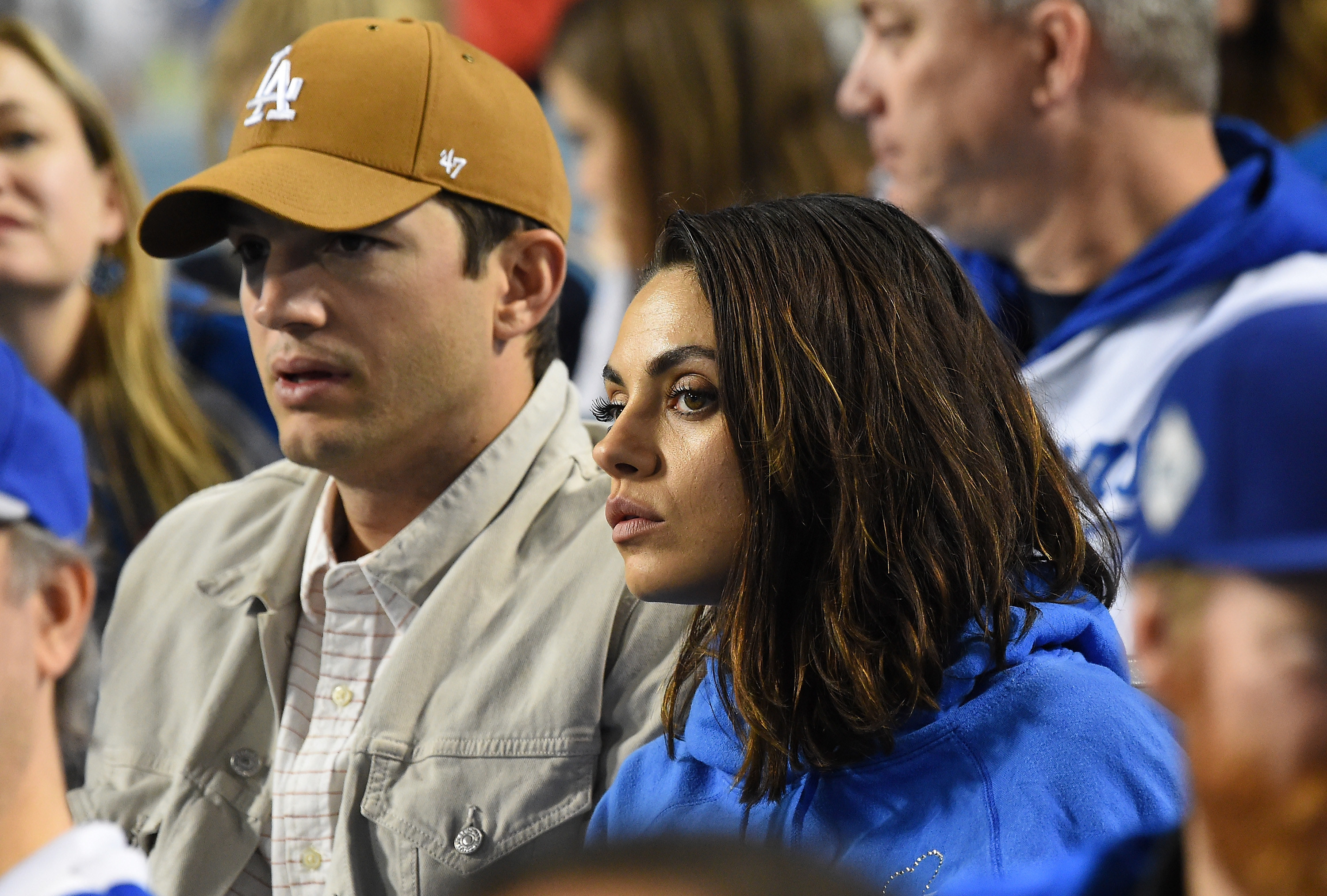 While it's been widely reported that the majority of the returning cast members will only serve as guest stars on the new spinoff, Ashton shed a little more light on the extent of his and Mila's involvement, revealing that they were shooting on set for a week.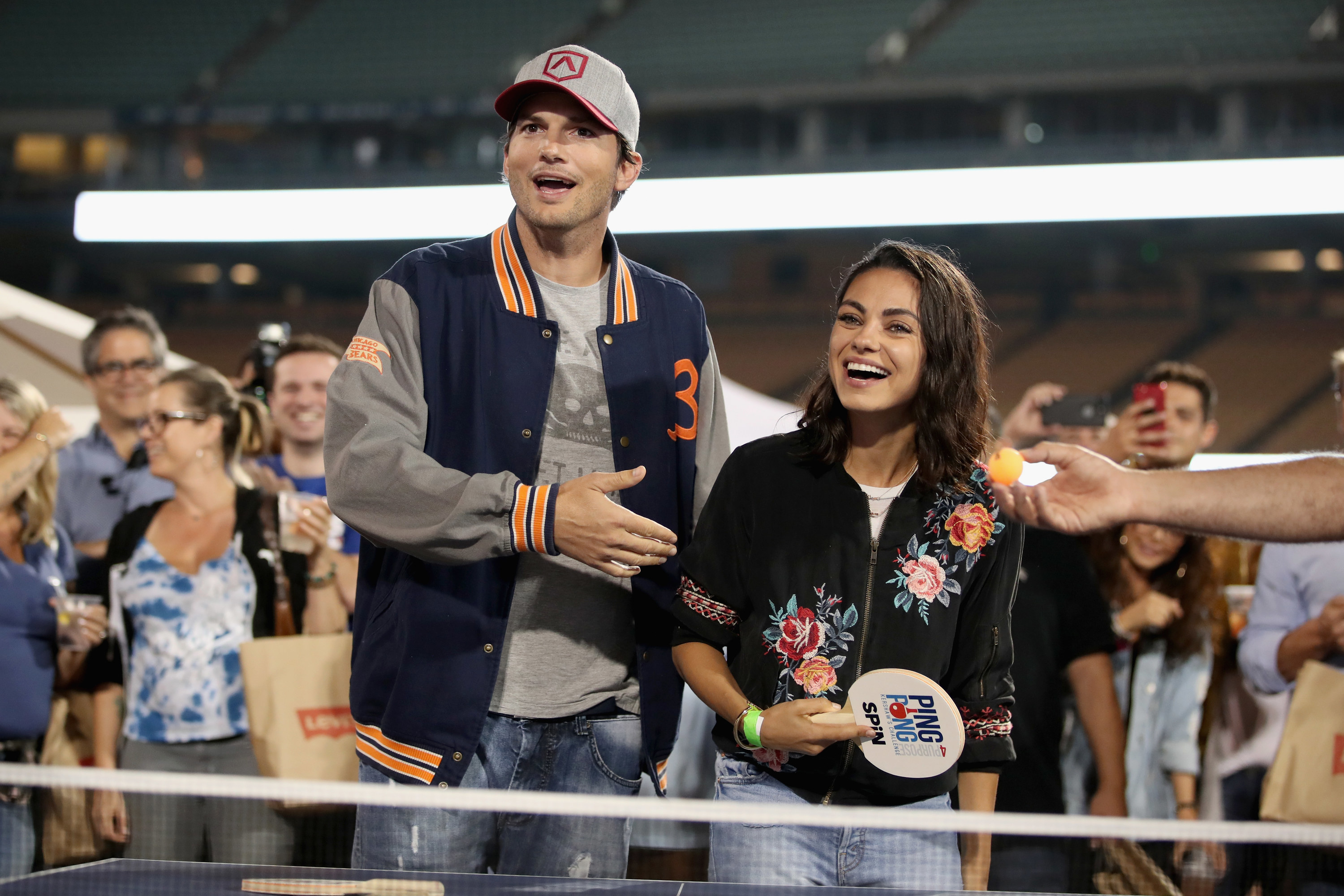 "We just went back and had fun for a week. It was so random and fun," he said.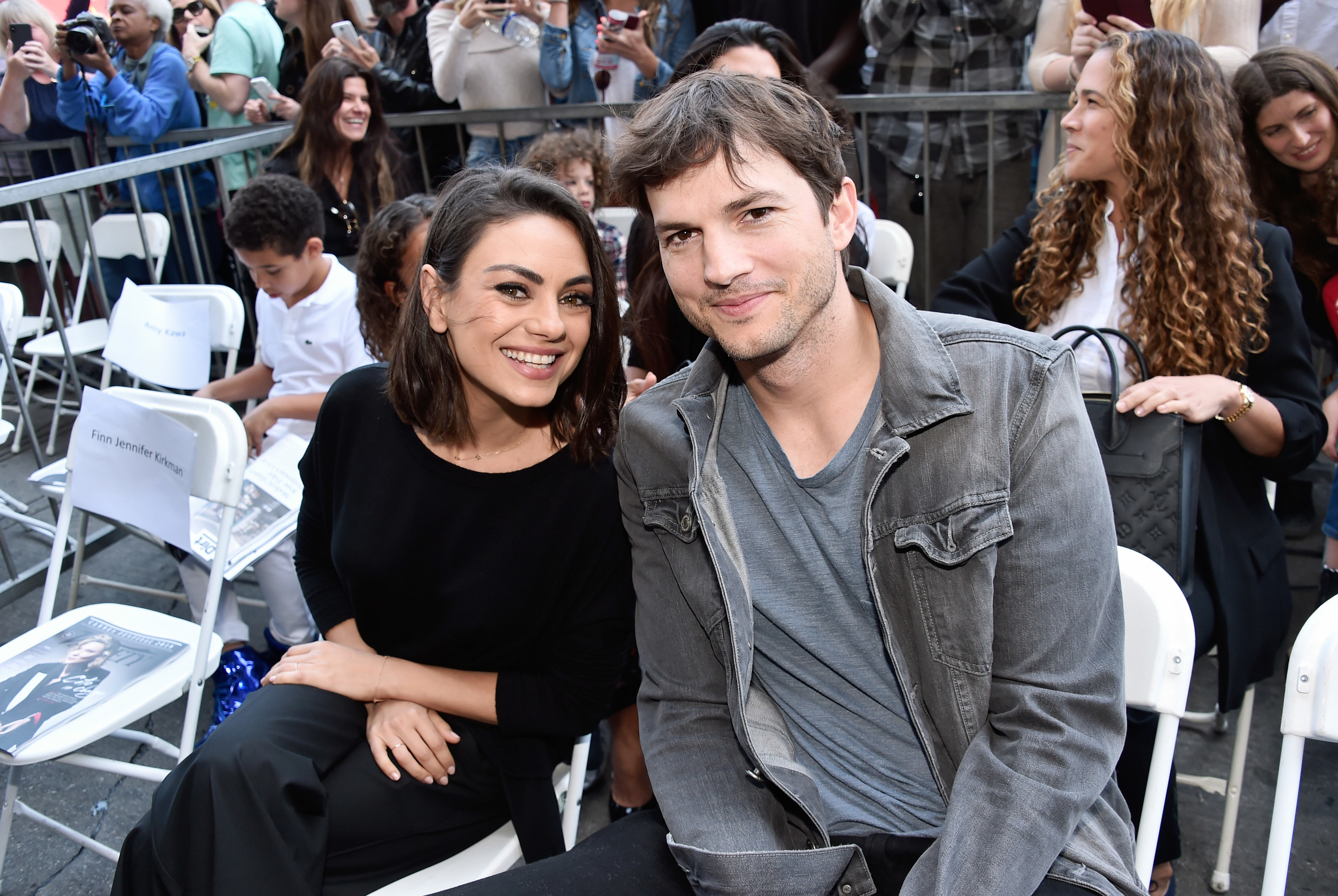 Of course, the '90s spinoff is set to welcome a few new faces too, including Callie Haverda, who will take on the role of Leia.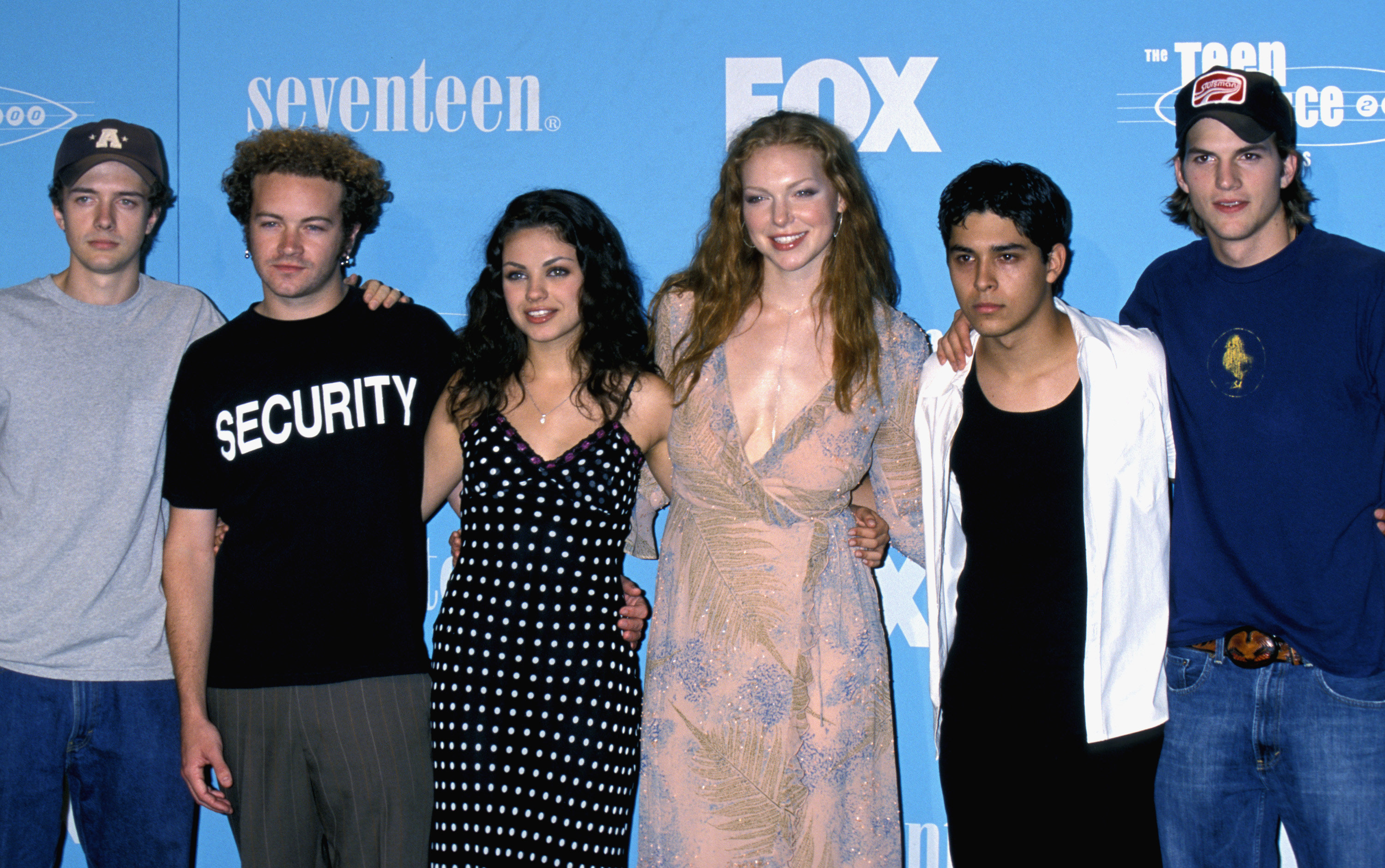 Having seen the newcomers in action, Ashton was filled with praise. "It's really funny," he said of the script. "The new cast is phenomenal."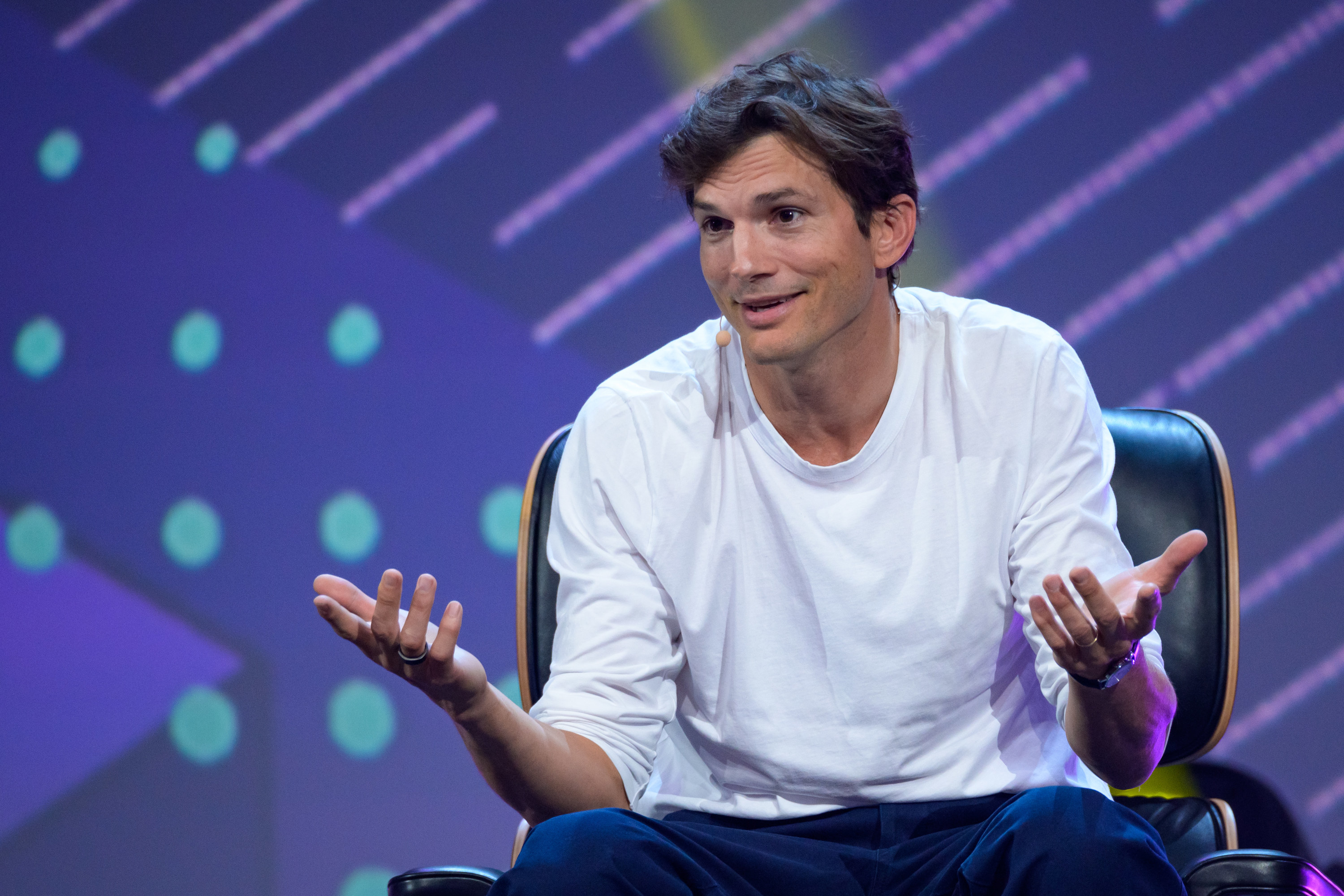 As it stands, Netflix is yet to announce an official release date for the spinoff. Though we're sure it won't be far off.