In case you need a reminder, Gwyneth is currently battling it out in court over a February 2016 ski incident, in which the Oscar winner is being accused of crashing into retired optometrist Terry Sanderson.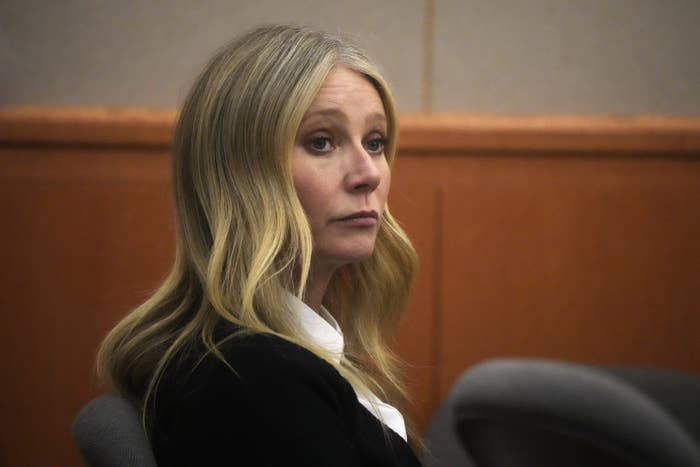 Terry Sanderson — who first filed the lawsuit back in 2019 — claims Gwyneth skied into him on a beginner's run, causing a "permanent traumatic brain injury" and "four broken ribs," which he says have greatly impacted his quality of life.
He is suing the actor for $300,000 in damages, further alleging that he now experiences "severe psychological problems including fear, anxiety and depression" due to the crash.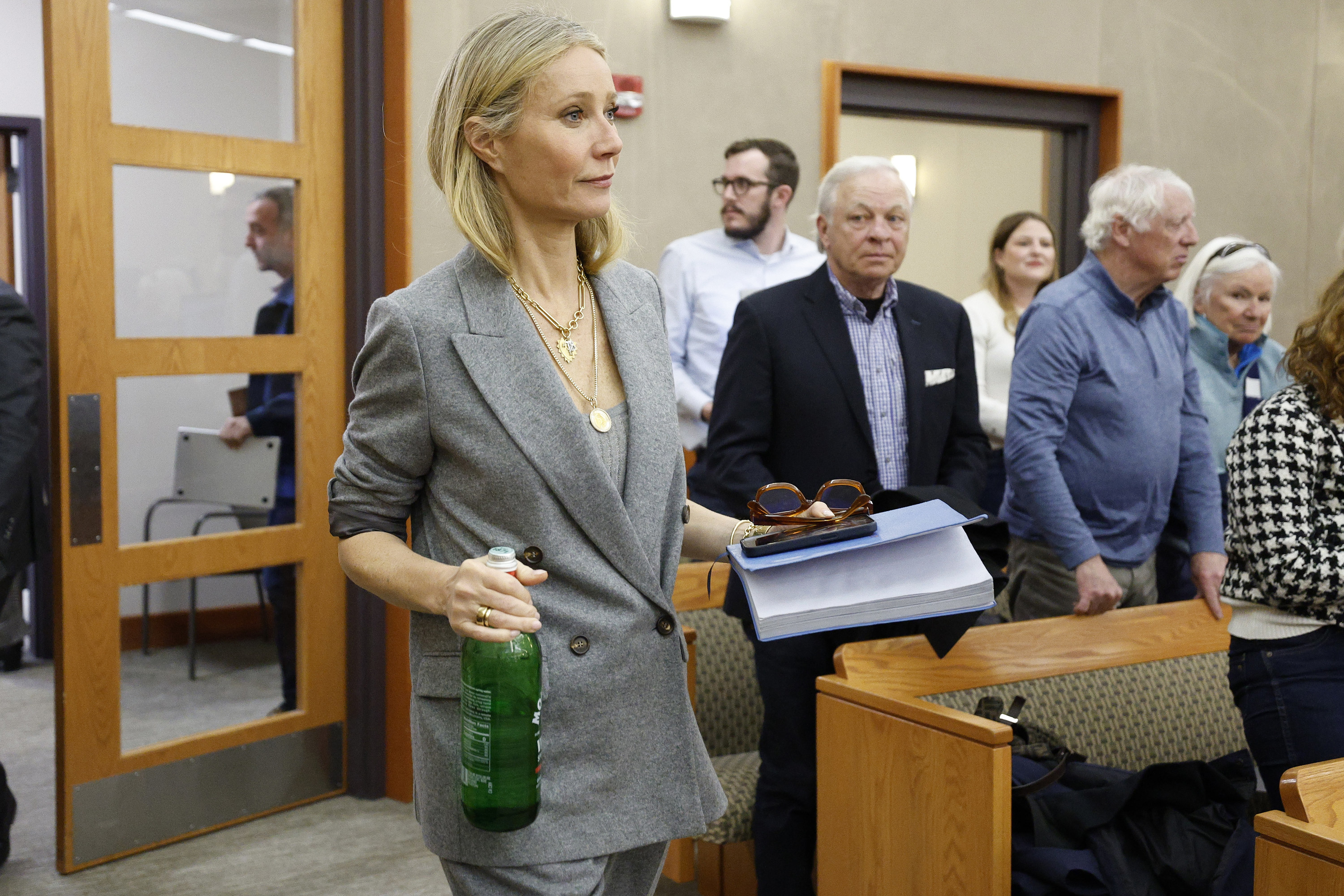 In return, Gwyneth claims that Sanderson is at fault and that he was the one who crashed into her. She has countersued for $1 plus attorneys' fees, with her legal team calling the suit an "attempt to exploit her celebrity and wealth."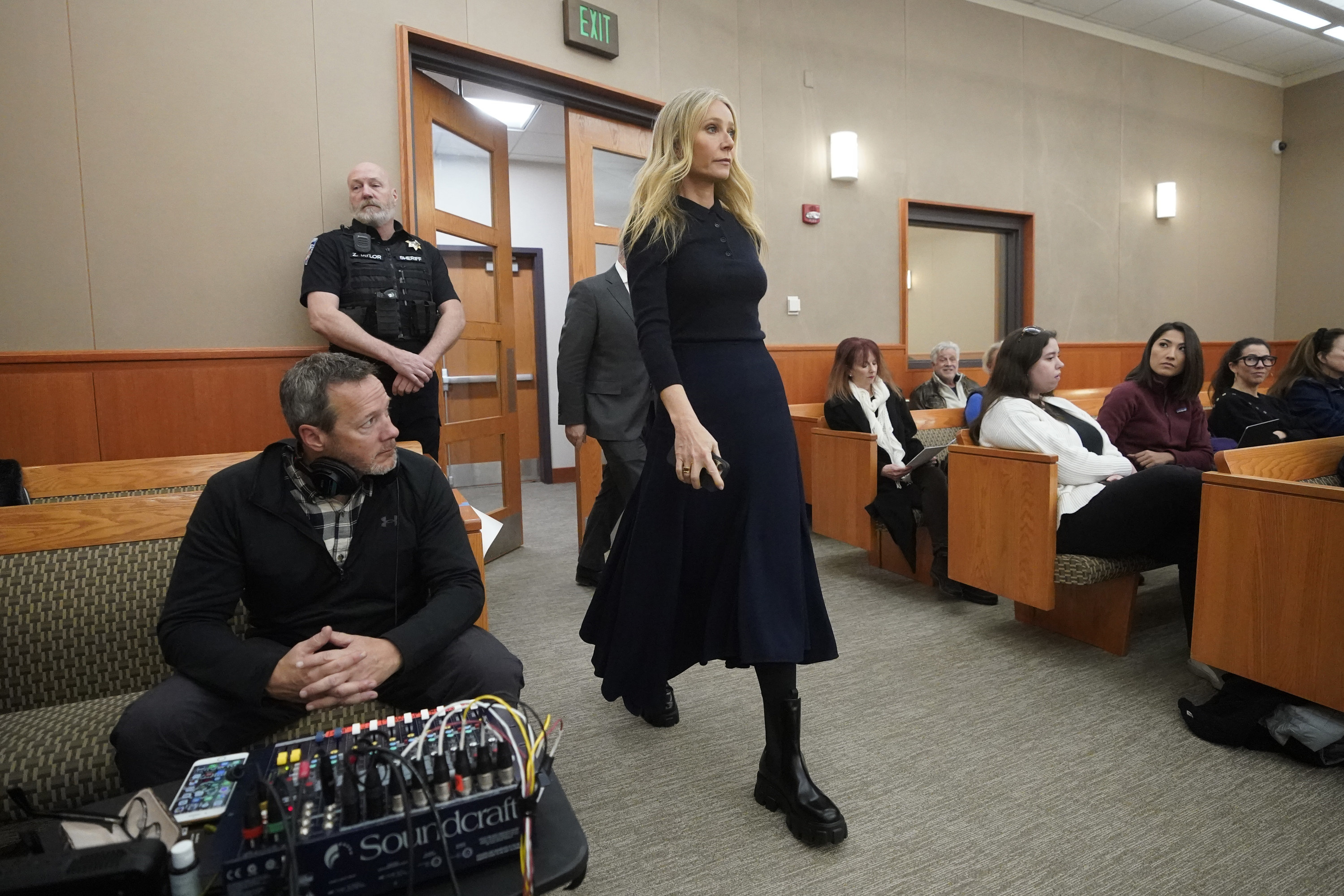 Apple, 18, and Moses, 16 — whom Gwyneth shares with her ex-husband Chris Martin — were 11 and 9 at the time of the incident, which took place during a family trip to the luxury Deer Valley ski resort in Park City, Utah.
Despite Apple and Moses both being "ready, willing, and able" to testify in person, Gwyneth's attorney Stephen Owens said that due to scheduling conflicts, they would instead opt to have lawyers read their depositions aloud for the jury.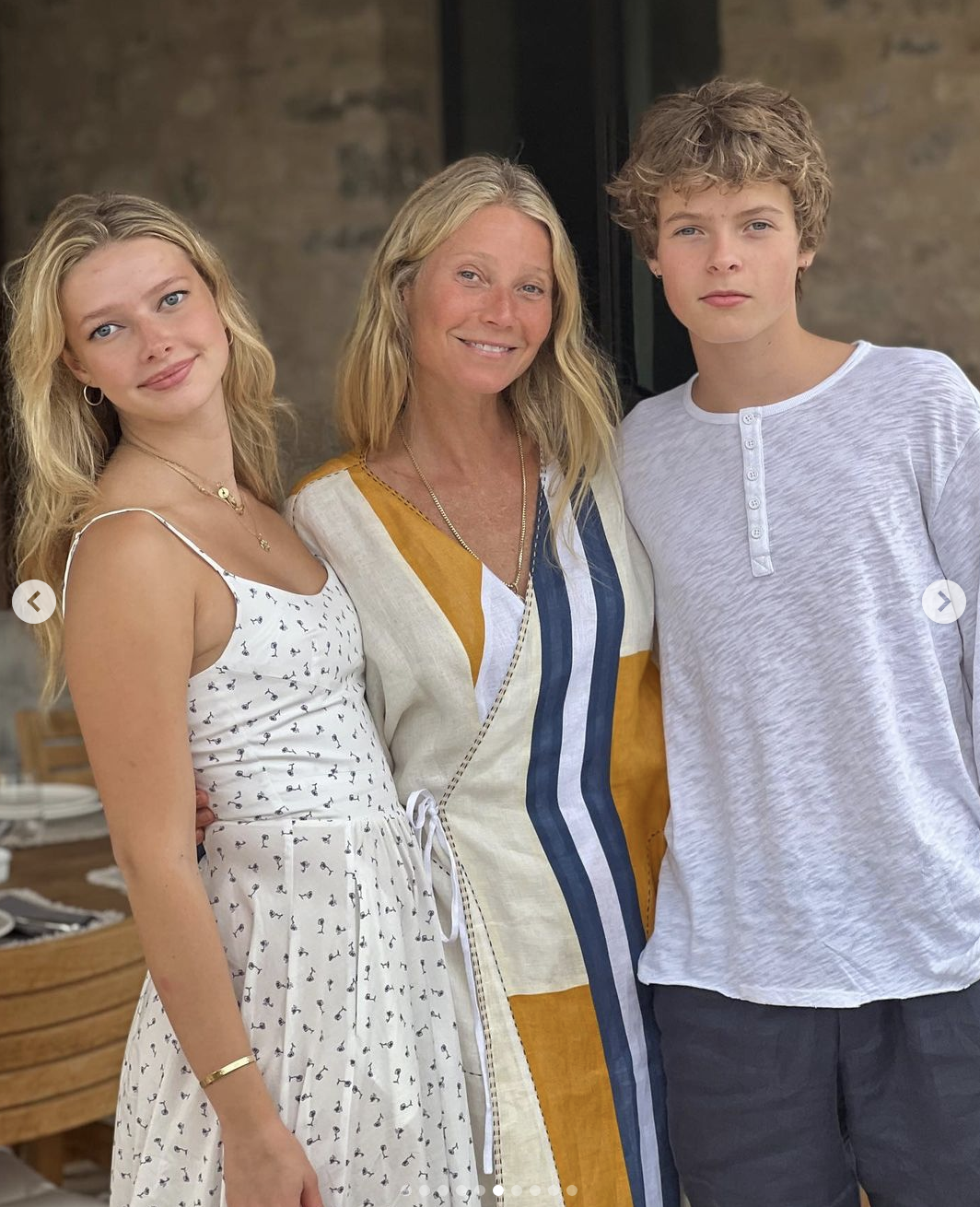 Gwyneth previously testified that she thought Moses was slightly behind her when the crash took place and that Apple was further down the slope.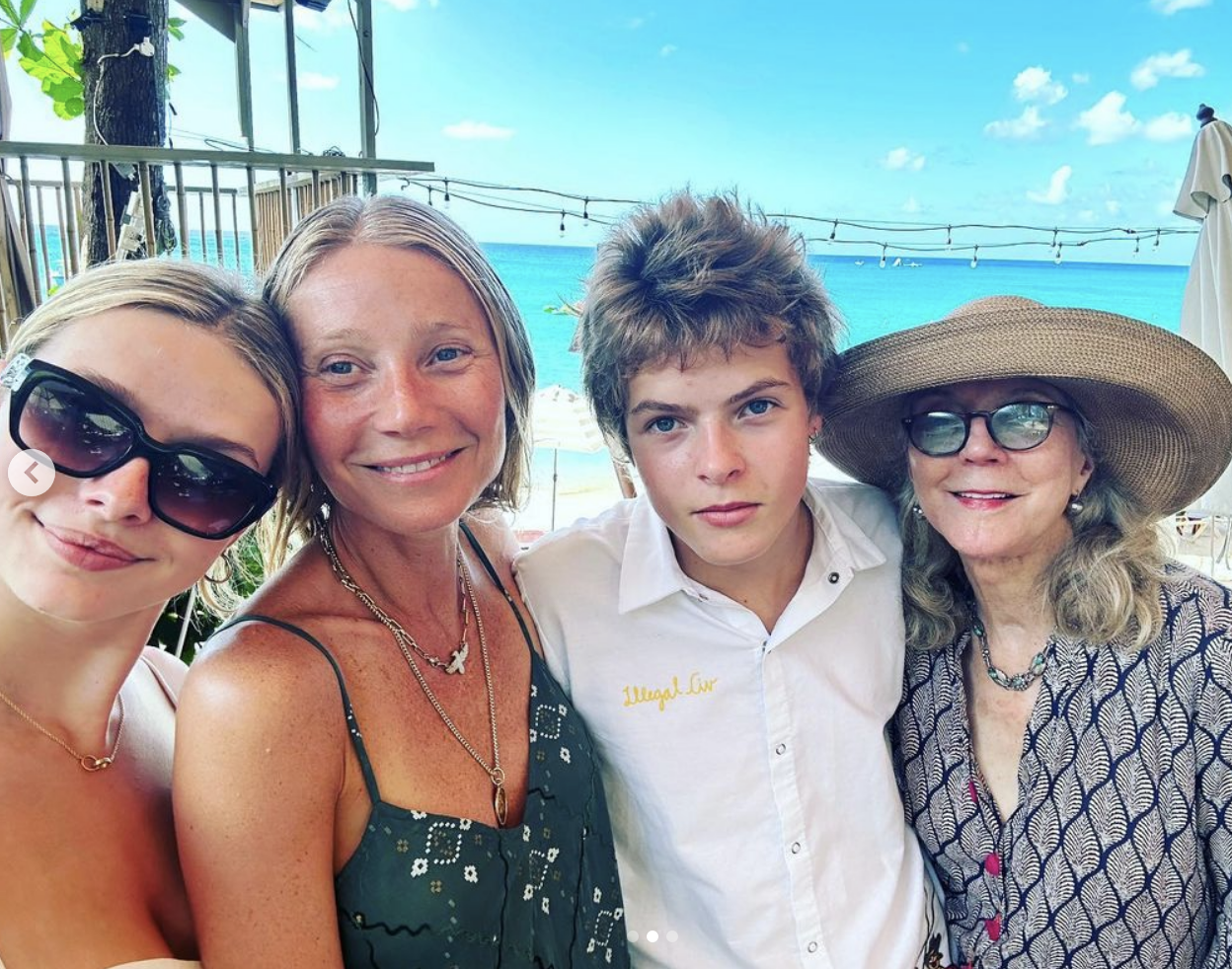 In his deposition, which was read by a stand-in on Tuesday, Moses recalled "briefly seeing the collision" while he was skiing with an instructor.
Moses said he and his instructor noticed the crash and skied over to where it happened, which was when he realized that it was his mom who'd been involved.
"He skied over and I followed him. And I saw my mother and a person behind her ... who had crashed," he said. "I realized the equipment that she was wearing because I know what she wears when she skis and then I realized that it was my mom."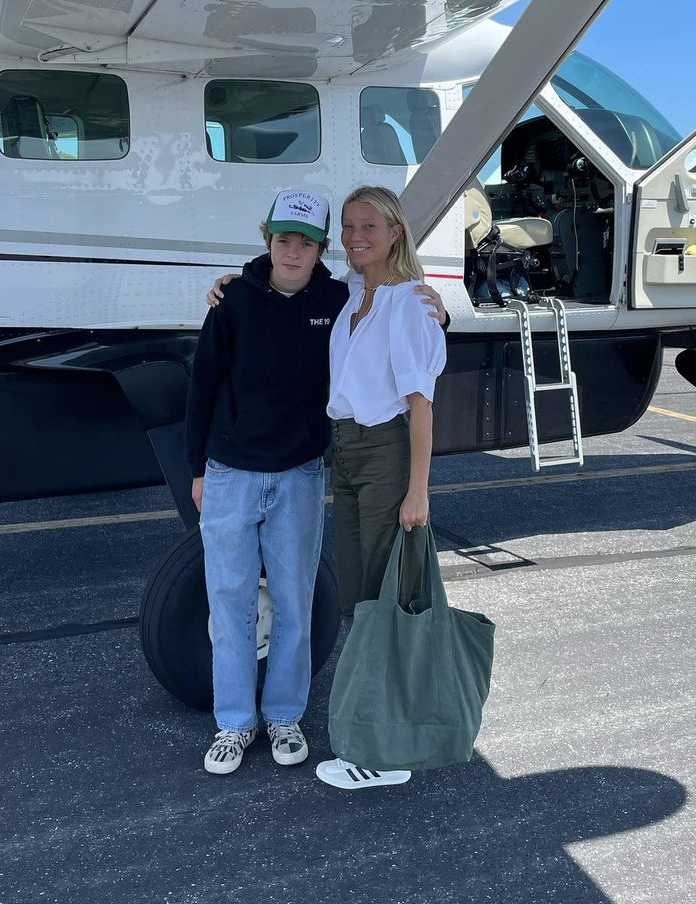 Remembering the immediate aftermath, Moses said he heard his mom "yelling at the guy" who'd seemingly crashed into her from behind. "She was saying something along the lines of, 'What the f-word. You just ran into me,'" he said.
Sanderson's legal team has claimed that the crash was caused after Gwyneth was distracted by Moses calling for her attention, but he denied this was the case.
After this, another stand-in read Apple's deposition to the jury. In contrast to her brother, Apple didn't witness the crash personally, but said she "did hear some commotion" from further down the hill where she was.
Apple said she "decided to continue to go down to the lodge" and later reunited with her mom at lunch, where "she came in, and she immediately … I noticed that she looked a bit shocked."
"I asked what had happened, and she said, 'This A-hole ran into me. He ran right into my back,'" Apple recalled. "And I remember she did this motion saying he ran into her back and they both went down. I remember that's what she said."
Apple said her mom was in a "state of shock" and ultimately decided to take the rest of the day off skiing.
"Which she never does; she always stays on," she assured. "But she decided to get off because she was in shock and she was in a bit of pain."
"I never see her really shaken up like that. She was very clearly visibly upset, and she had some sort of pain," Apple continued.
In her testimony last week, Gwyneth explained that the trip to Utah had been particularly "significant," being that it was the first time that she and her then-boyfriend and now-husband, Brad Falchuk, had gone away with their respective kids.
"It was the first time Brad and I were introducing our kids and doing something together to see if we could blend families," she said.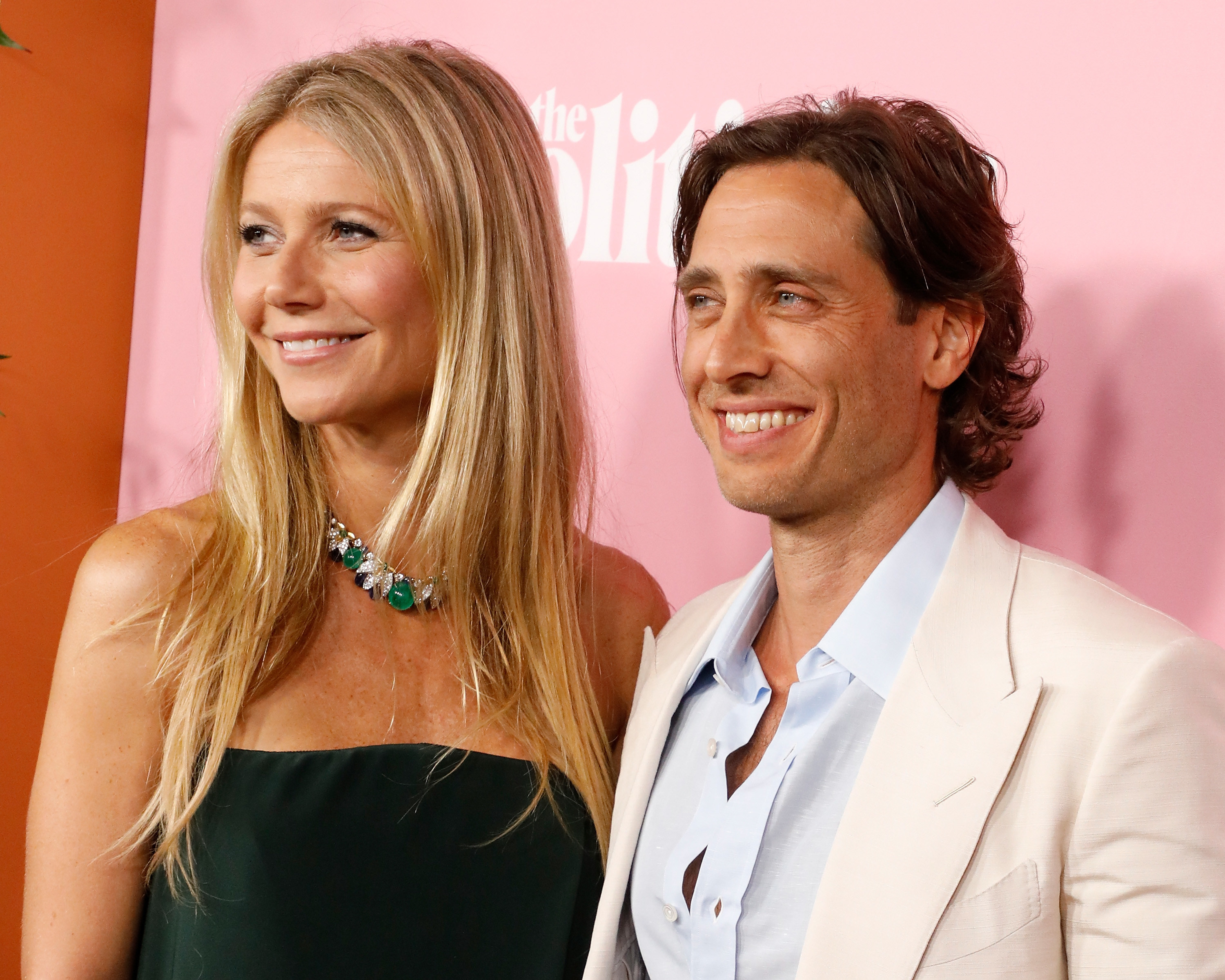 In his opening statement last week, Gwyneth's attorney previously said that Brad would testify along with Apple and Moses. However, it currently remains unclear whether or not this will happen, with the jury set to begin deliberations after closing statements tomorrow morning.