Andy attracted a lot of attention over the weekend after several comments he made live on CNN while hosting their annual New Year's Eve Live from Times Square.
During the live broadcast on Friday night, Andy and his cohost, Anderson Cooper, kicked off the festivities with several shots of what appeared to be tequila.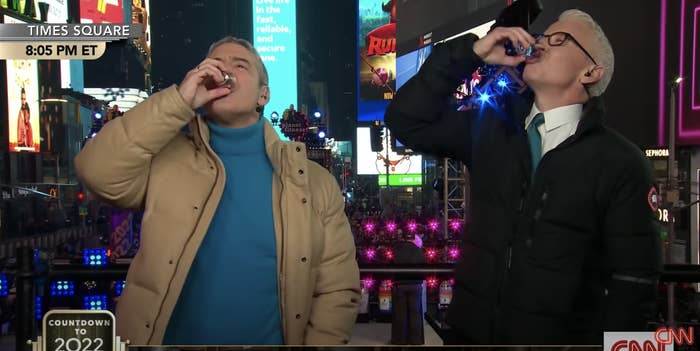 As the night wore on and the alcohol seemingly took effect, Andy went on to throw shade at a string of public figures, including the likes of Facebook founder Mark Zuckerberg and former NYC mayor Bill de Blasio.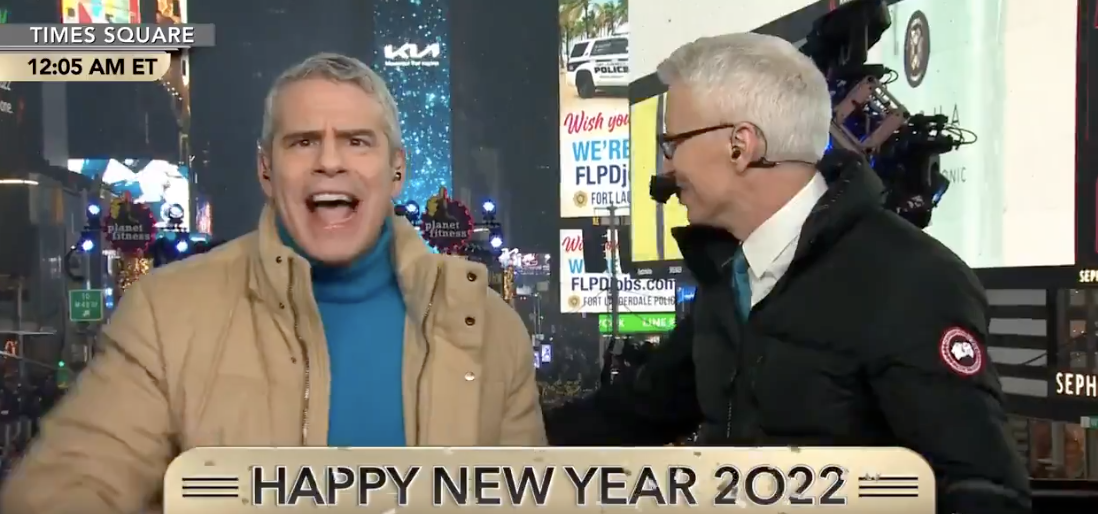 However — after admitting in an Instagram post the next morning that he was "a hair over-served" — Andy later confessed that his only regret from the drunken tirade was calling out Ryan Seacrest.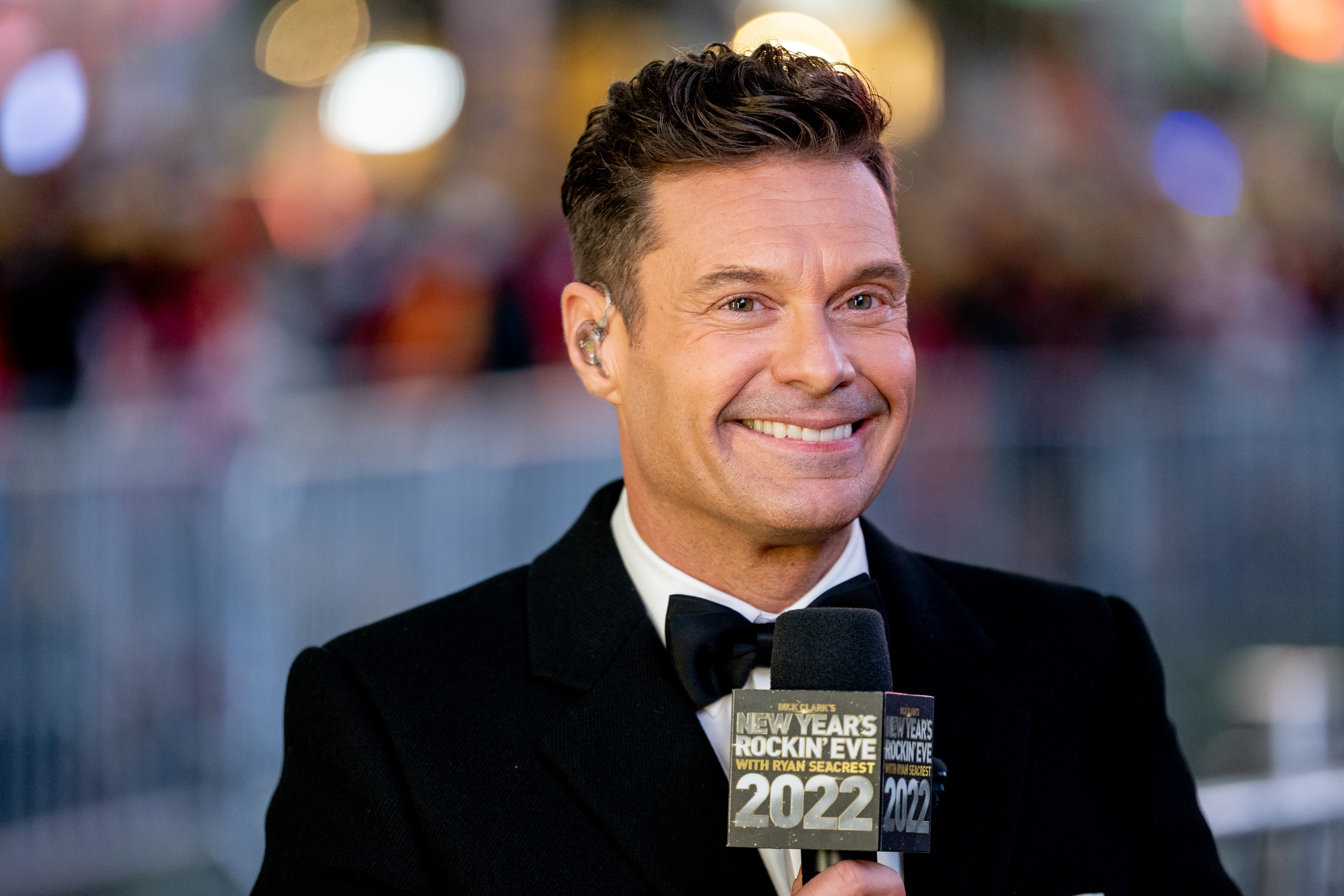 In case you missed it, at one point during the show, Andy made a dig at ABC's competing NYE show, hosted by Ryan — Dick Clark's New Year's Rockin' Eve — which was being broadcast simultaneously from elsewhere in Times Square.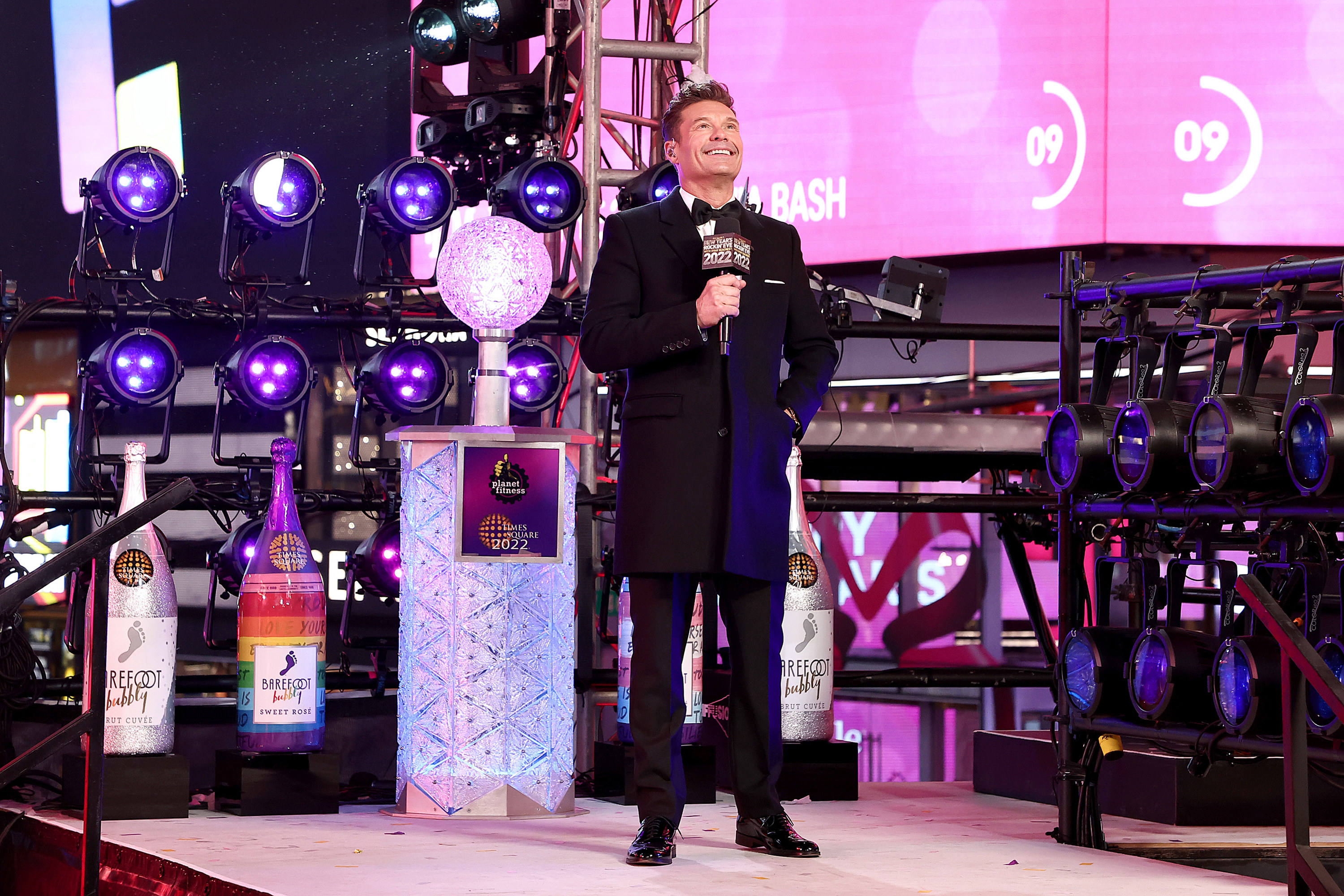 "There's a bunch of smoke coming from Ryan Seacrest's group of losers that are performing behind us," Andy told CNN viewers. "If you've been watching ABC tonight, you've seen nothing, I'm sorry," he added.
Recalling the dig on his SiriusXM show three days later, the Bravo mogul admitted that he felt bad about criticizing the ABC broadcast, and by extension, its host.
"The only thing that I regret saying, the only thing, is that I slammed the ABC broadcast," Andy said on Monday. "I really like Ryan Seacrest and he's a great guy and I really regret saying that and I was just stupid and drunk and feeling it."
"I was continuing the Journey rant and I just kept talking and I shouldn't have and I felt bad about that, so that is the only thing," he added.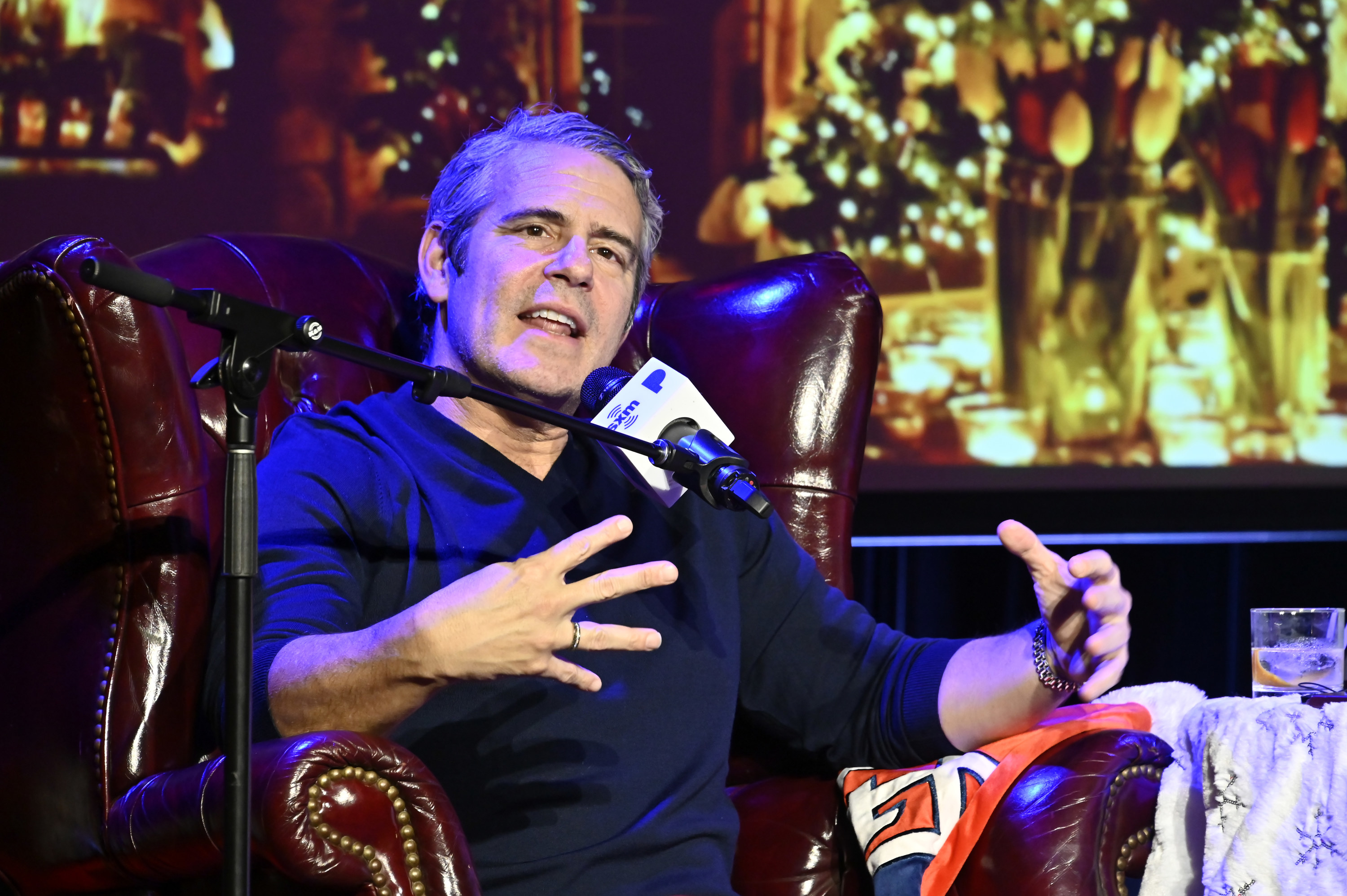 The host went on to admit that he wasn't happy about how his comments about Ryan had been taken out of context by the media.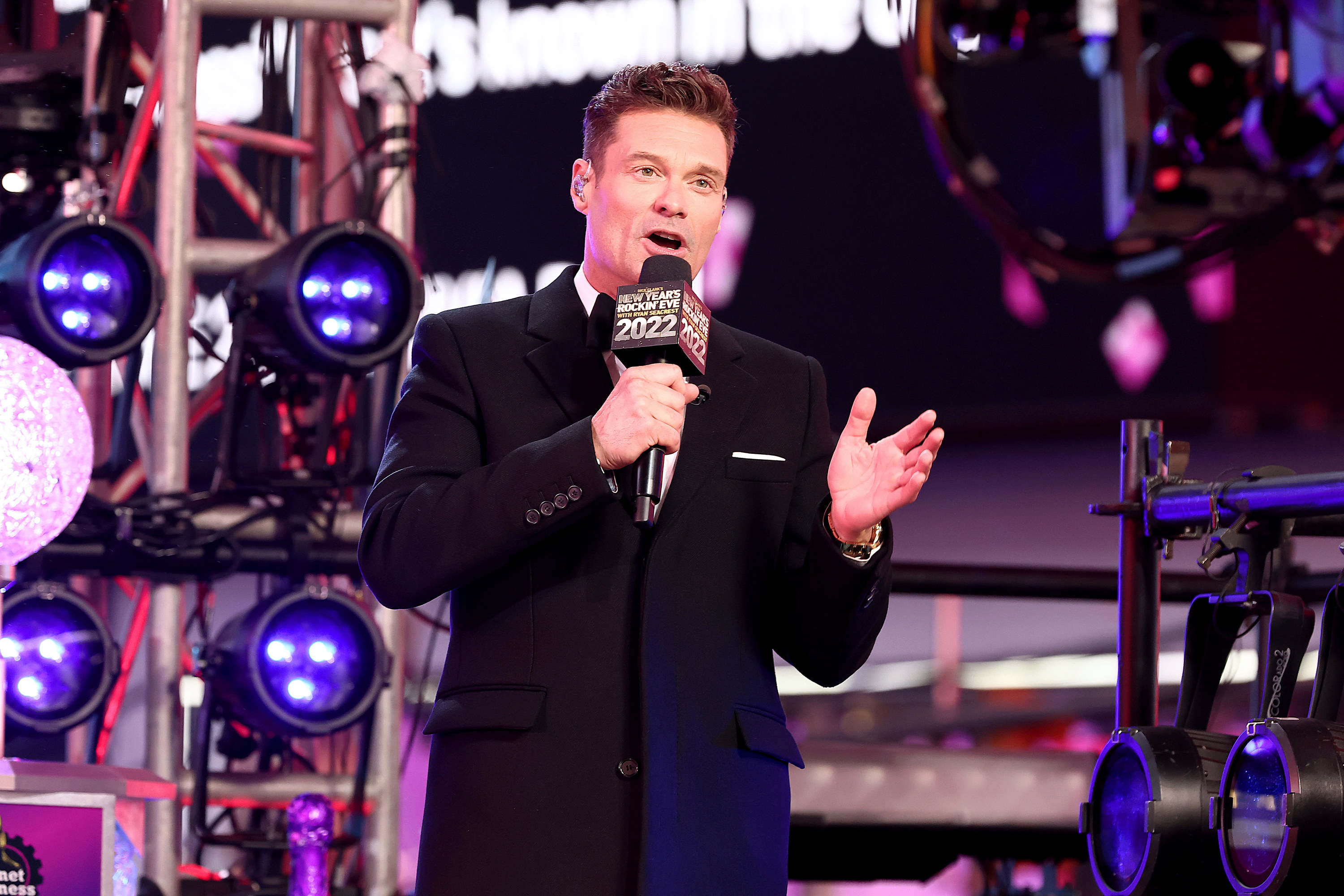 "That's the problem," he said of the coverage. "The headlines about Ryan Seacrest are all like I trashed Ryan Seacrest and I really … I hope he hears the clip."
However, it seems that all's well that ends well, as CNN appears to be standing by its host in spite of the backlash.
In a new statement provided to BuzzFeed News today, CNN proceeded to shut down reports that Andy had been fired by the network.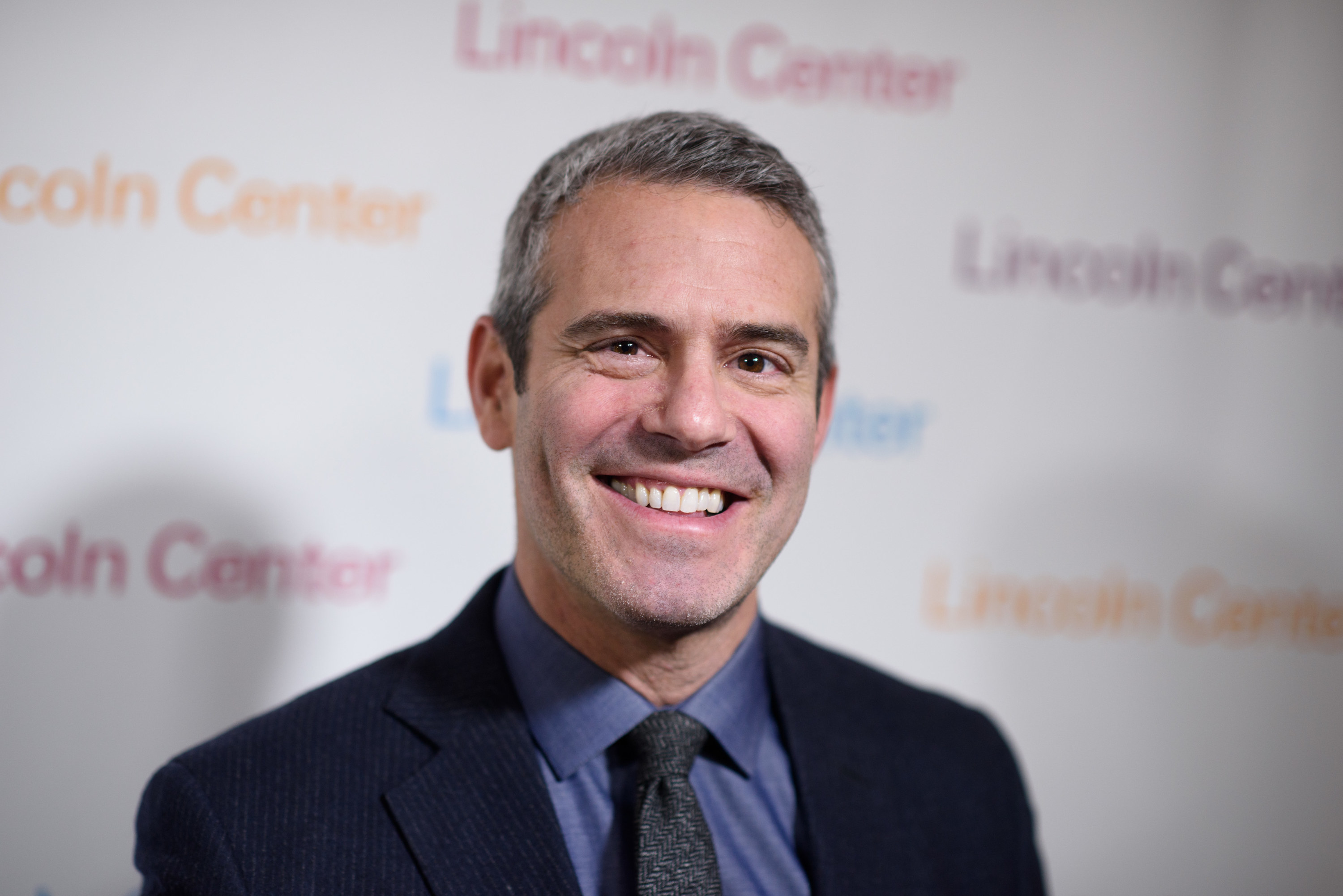 "I can confirm that Andy Cohen will be back to co-host NYE on CNN next year," a CNN spokesperson told BuzzFeed News.
And with that, we're already looking forward to this year's edition!