It's 2022, and Andy Cohen is not sorry for having fun!
Andy — like many — rang in the new year with ~perhaps~ one too many drinks. And while a boozy New Year's Eve might not seem far from the ordinary, it just so happened that Andy's night was broadcast live to the nation.
In the unlikely event that you missed it, the beloved host was the center of attention this weekend following several comments he made live on CNN during New Year's Eve Live from Times Square.
Andy and his cohost, Anderson Cooper, kicked off the night's festivities with several shots of what appeared to be tequila, which — toward the latter half of the four-and-a-half-hour broadcast — escalated into chaos (or TV gold, whichever you prefer).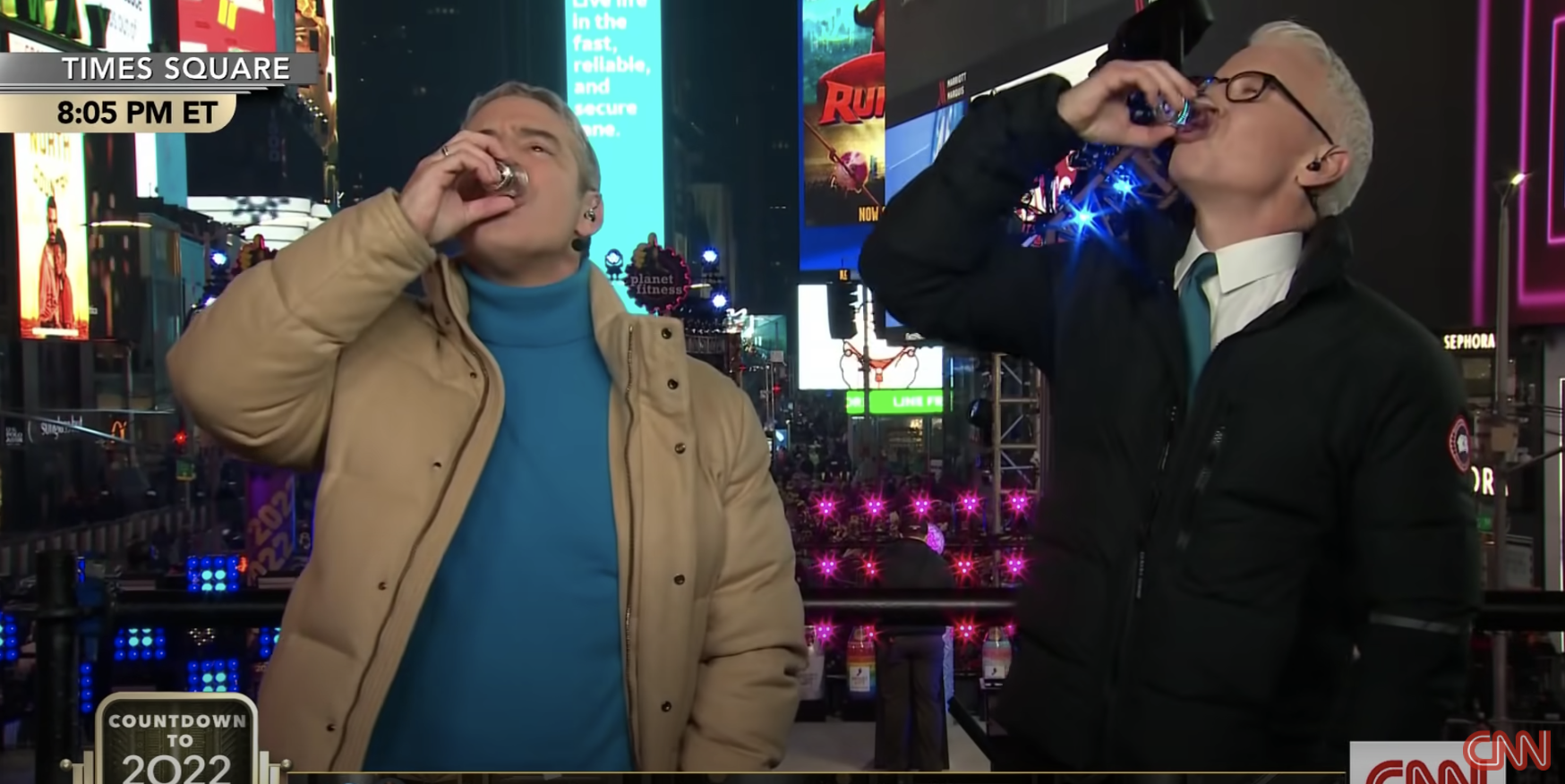 As the alcohol seemingly got to work, Andy burst into several on-air rants, taking aim at a number of public figures ranging from Facebook founder Mark Zuckerberg to showbiz pals like Ryan Seacrest. However, the night arguably peaked when he turned his attention to former NYC mayor Bill de Blasio.
Despite Anderson's failed attempts to defuse the situation, Andy declared live on-air that de Blasio was the "crappiest" mayor in NYC history, and went on to tell CNN viewers that "the only thing that Democrats and Republicans can agree on is what a horrible mayor he has been."
Inevitably, clips of the live moment wound up going viral. And while the drunken rant was largely well received by those who tuned in, not everyone was so impressed with Andy's good-humored outburst.
In fact, the backlash prompted a number of reports which falsely claimed that Andy had been fired by the network, with one article even quoting "TV insiders" who alleged that staff from CNN were "embarrassed and angry."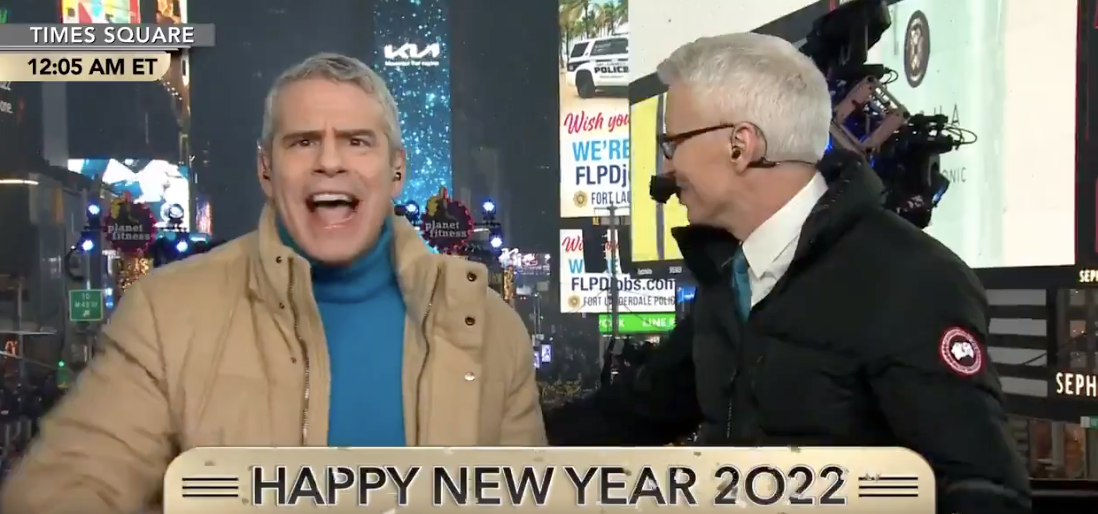 Although, these reports were swiftly debunked by a representative for CNN who informed BuzzFeed News that they are firmly standing by their host and are excited to welcome him back for next year's installment.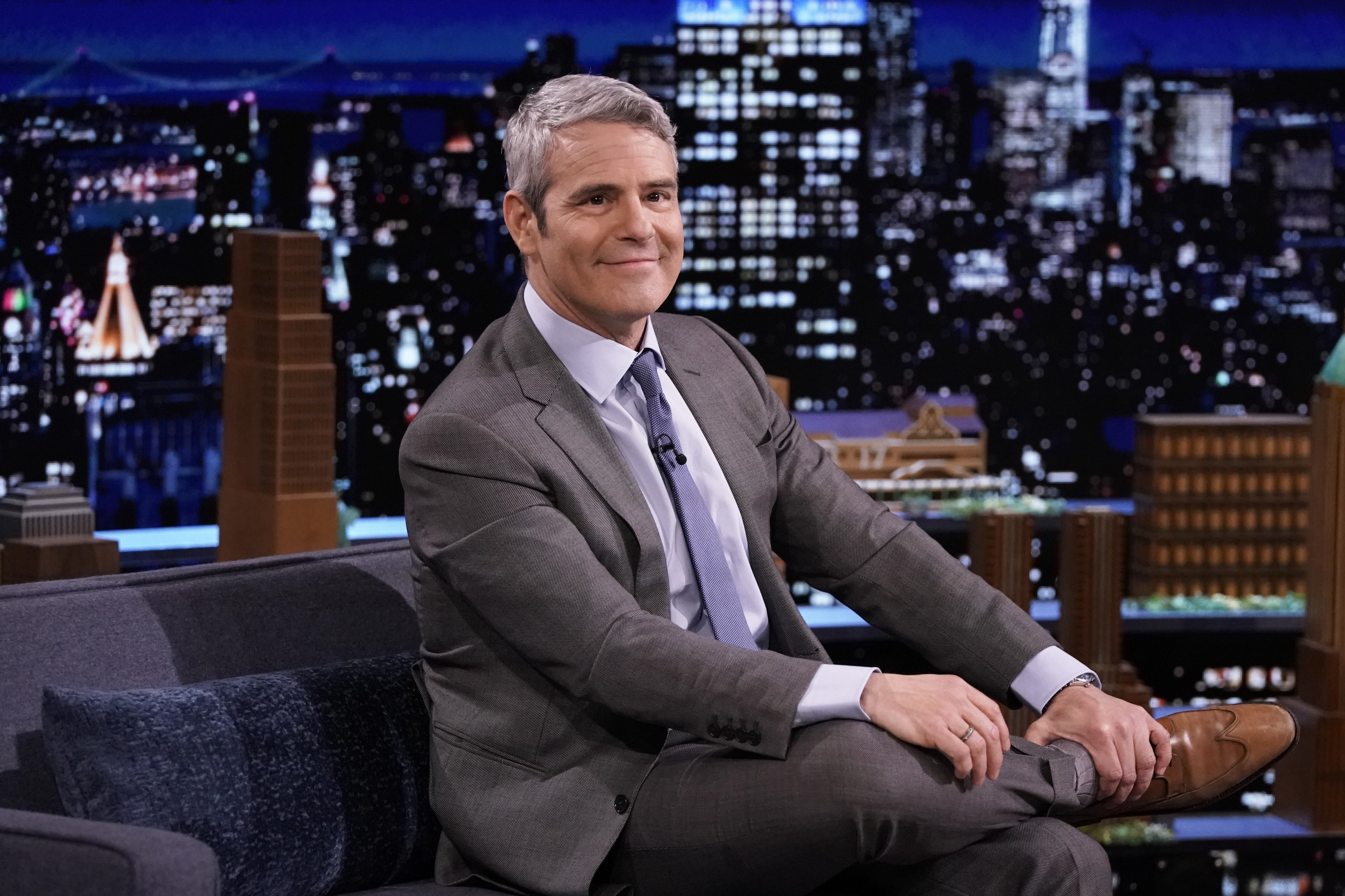 And now that the dust has finally settled, Andy is setting the record straight on exactly what went down behind the scenes.
Speaking on The Howard Stern Show on Tuesday, the Bravo star hit back at the false reports that staff at CNN were left "angry" by his NYE antics.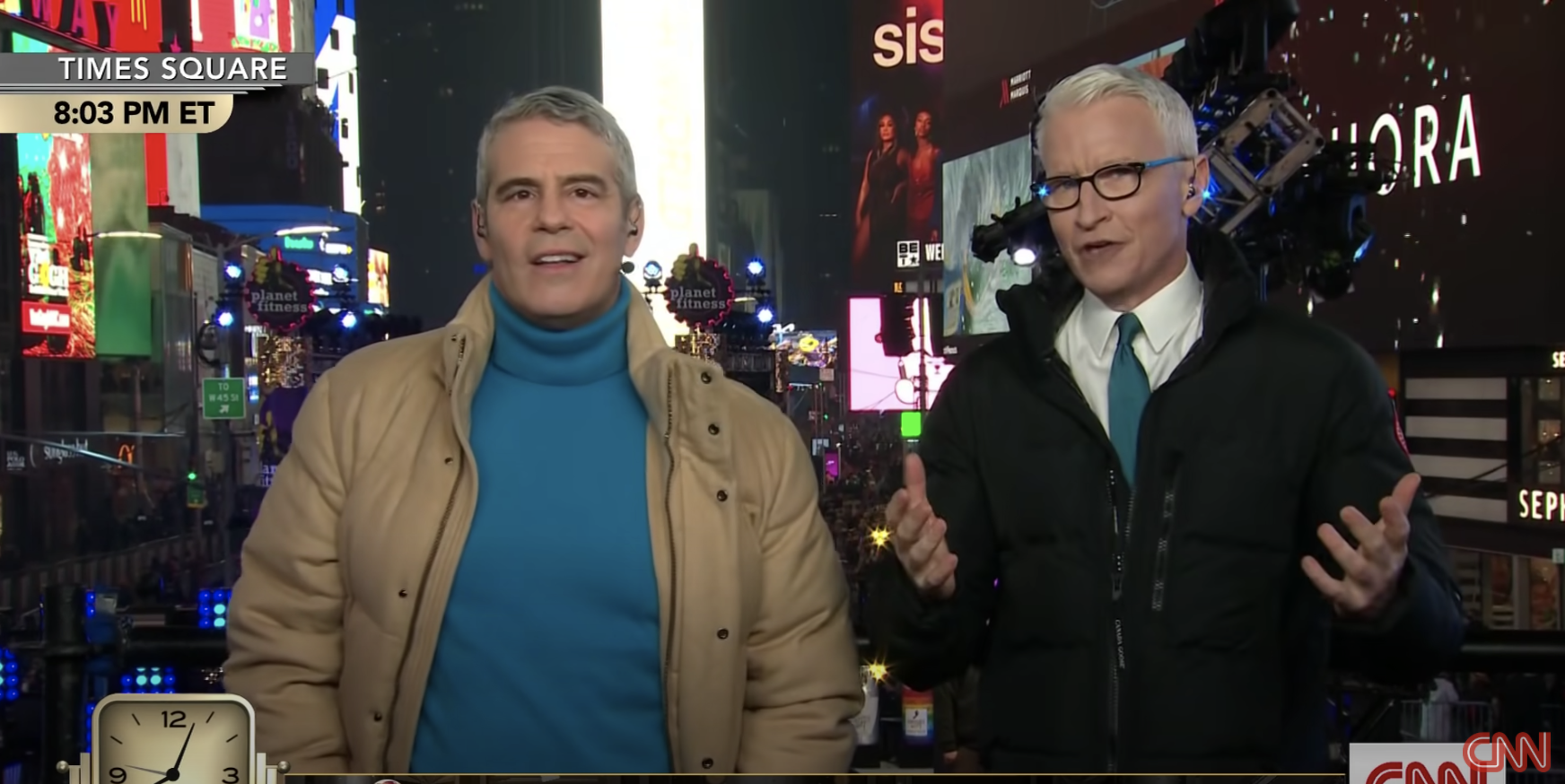 After Howard asked if he had seen the reports, Andy slammed the "unnamed sources" responsible for "making up" the claims and proceeded to shed some light on the situation.
"Listen, I will not be shamed for having fun on New Year's Eve. That's why I'm there. That's why they bring me there," he began.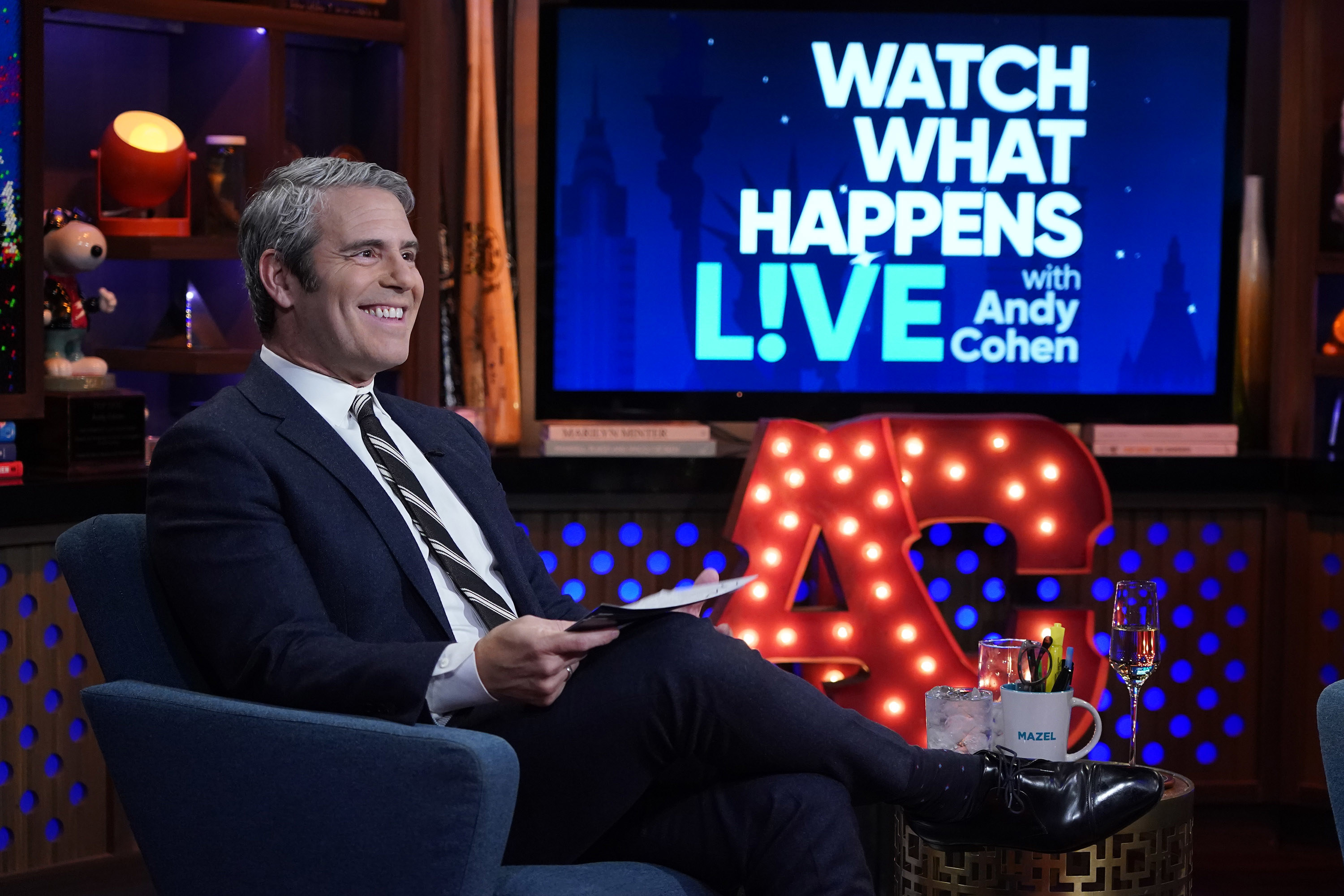 Offering a little more clarity, Andy highlighted that the viral clips that attracted the most backlash — namely, his de Blasio rant — were taken from the final portion of the broadcast.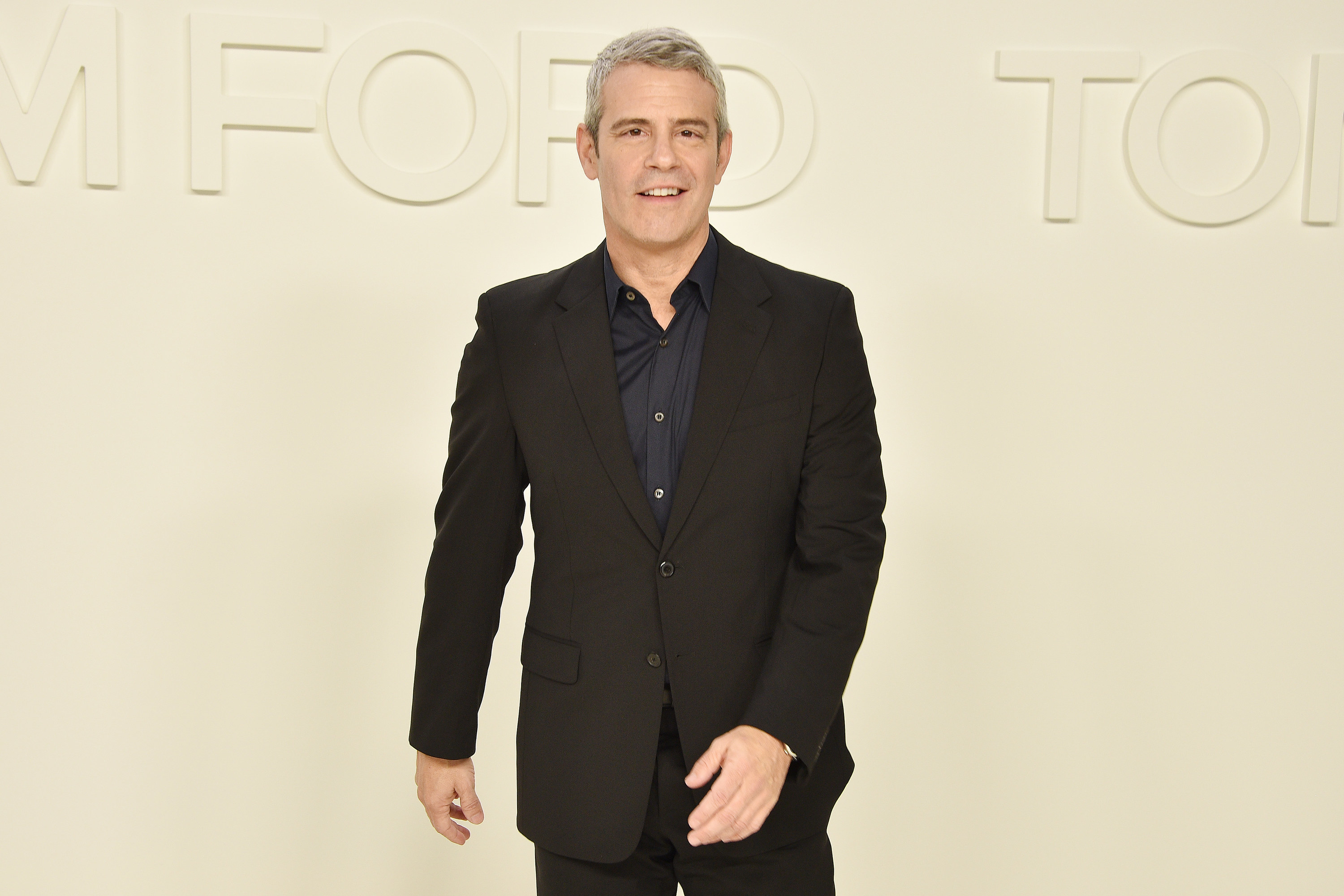 "It's a four-and-a-half-hour show," he said. "The booze started kicking in at around 11:30, so everyone is focusing on kind of the last 45 minutes or hour that we were on the air."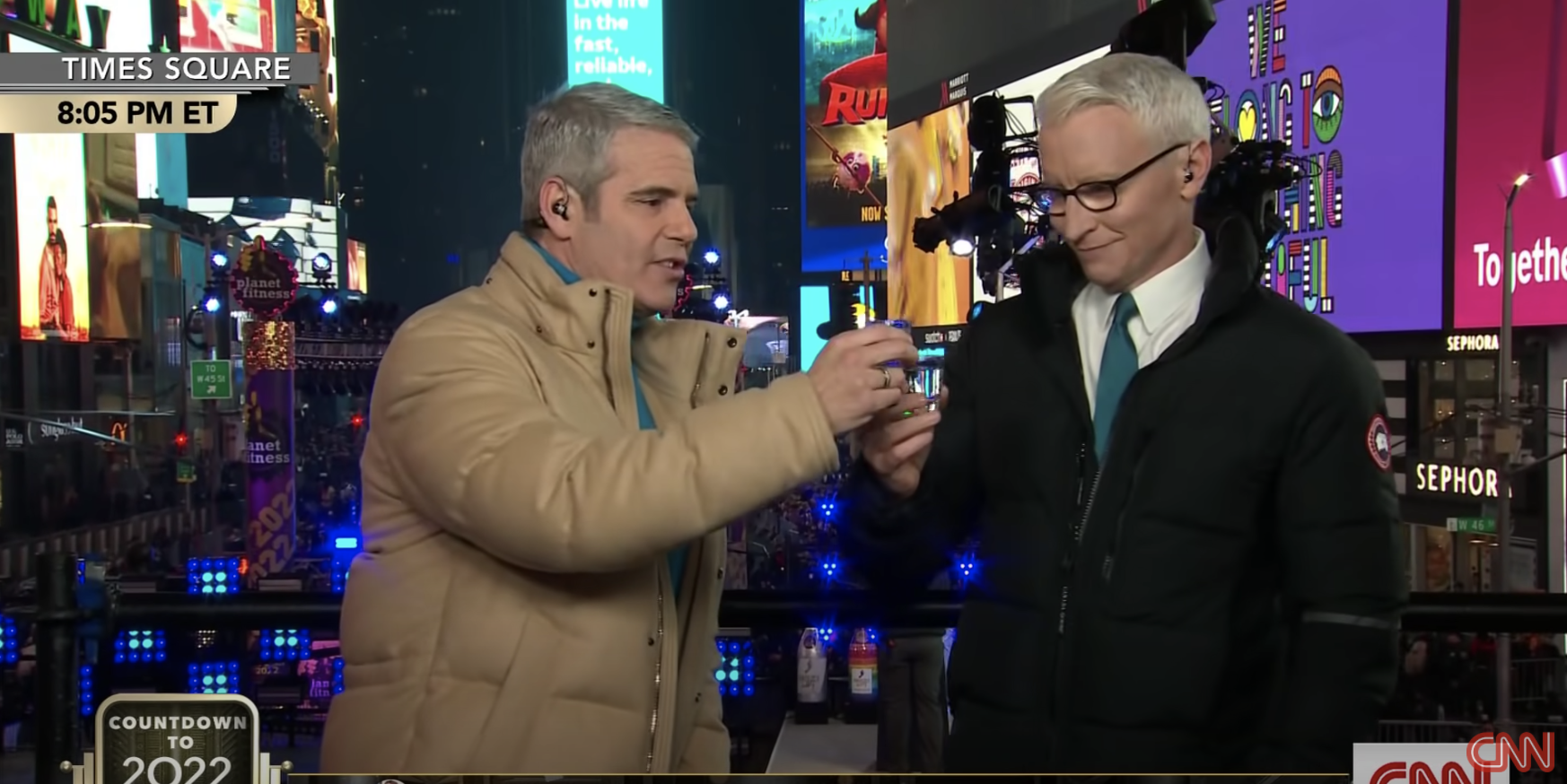 "I kicked into high gear with 45 minutes left, so we had done 15 interviews before that point, you know," he added.
Taking a stand against the criticism, Andy made it clear once again that he doesn't feel bad for ringing in the new year with a bit of laughter.
"I won't be shamed for it! I had a blast! Anderson had a blast! We left and we were like, 'That was fun, what a fun New Year's Eve,'" the host explained. "No apologies for my drinking on New Year's Eve. None."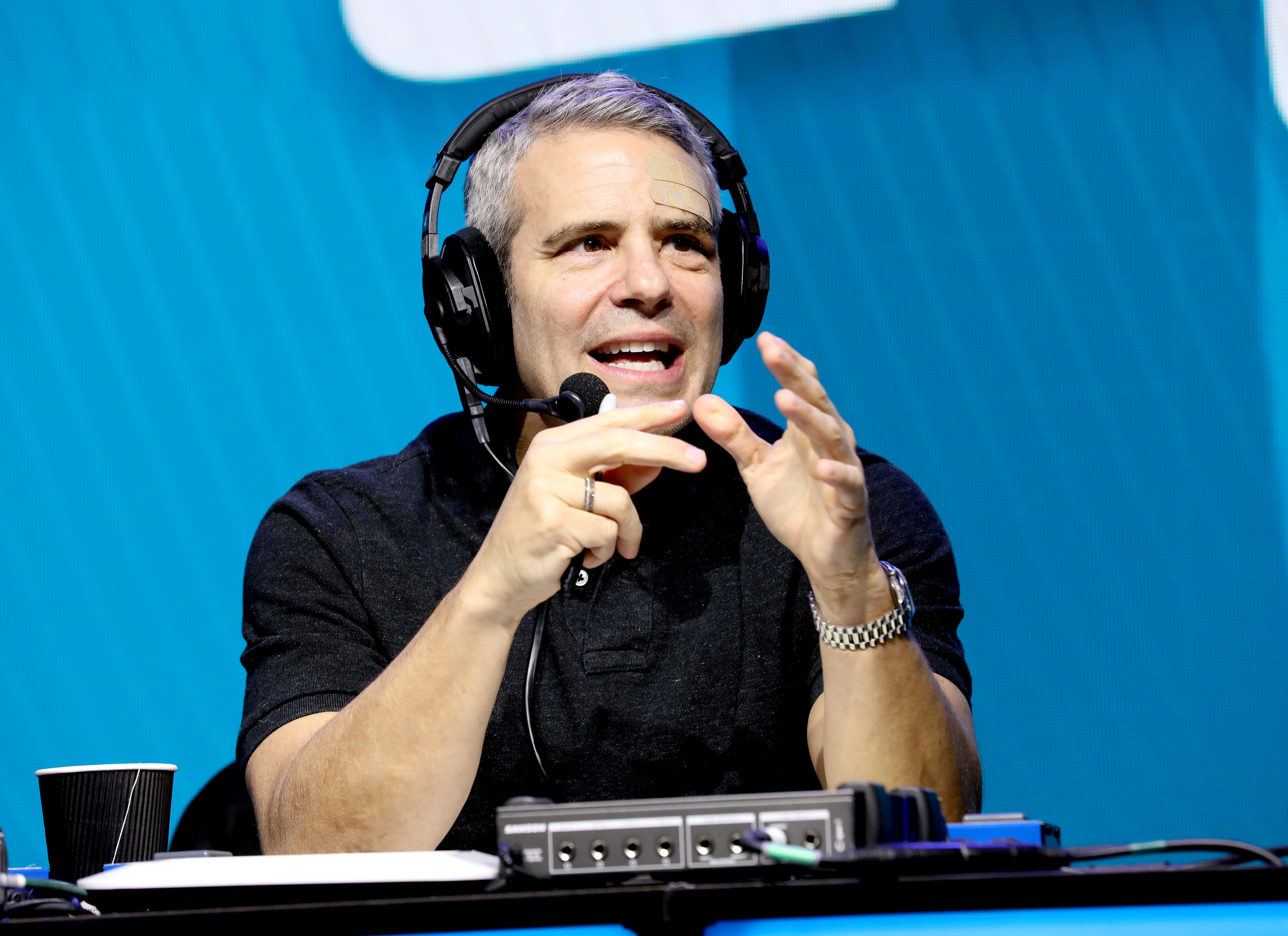 The TV star was subsequently asked to shed light on how his performance really went down with CNN execs. In response, he revealed the single piece of advice he was offered by the president of CNN, Jeff Zucker.
"The only direction that I get every year from Jeff Zucker is: 'Have fun,'" Andy said. "There you go. That is my job."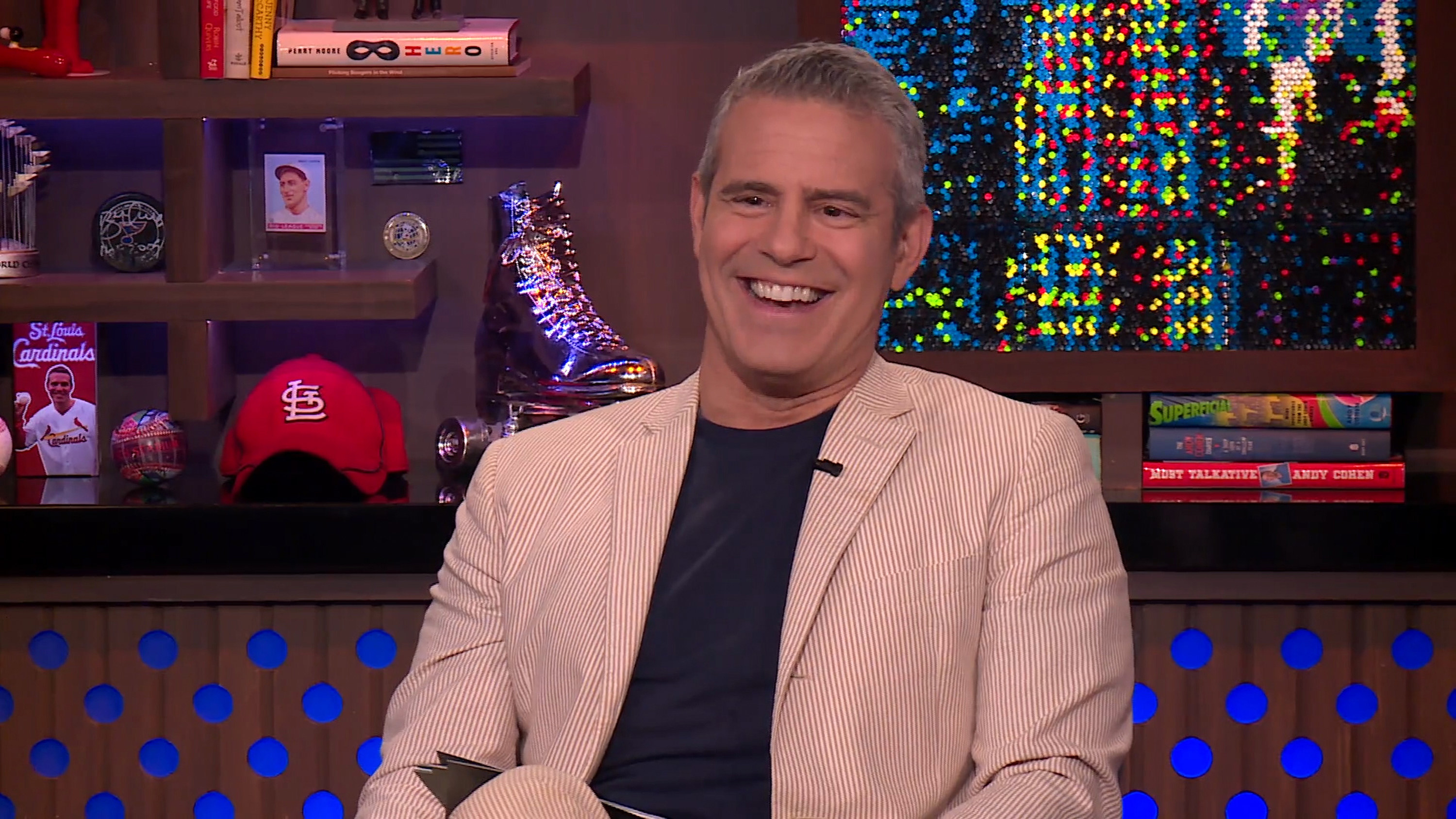 And, according to Andy, providing CNN viewers with some festive joy was his top priority — this year, more than ever.
"It was not only a middling year," he explained. "It ended in a car crash of COVID and Betty White dying on the day of New Year's Eve, who everyone loved. So it was like, we've gotta kick it into gear. We've gotta have fun. A lot of people are at home spending their evenings with us."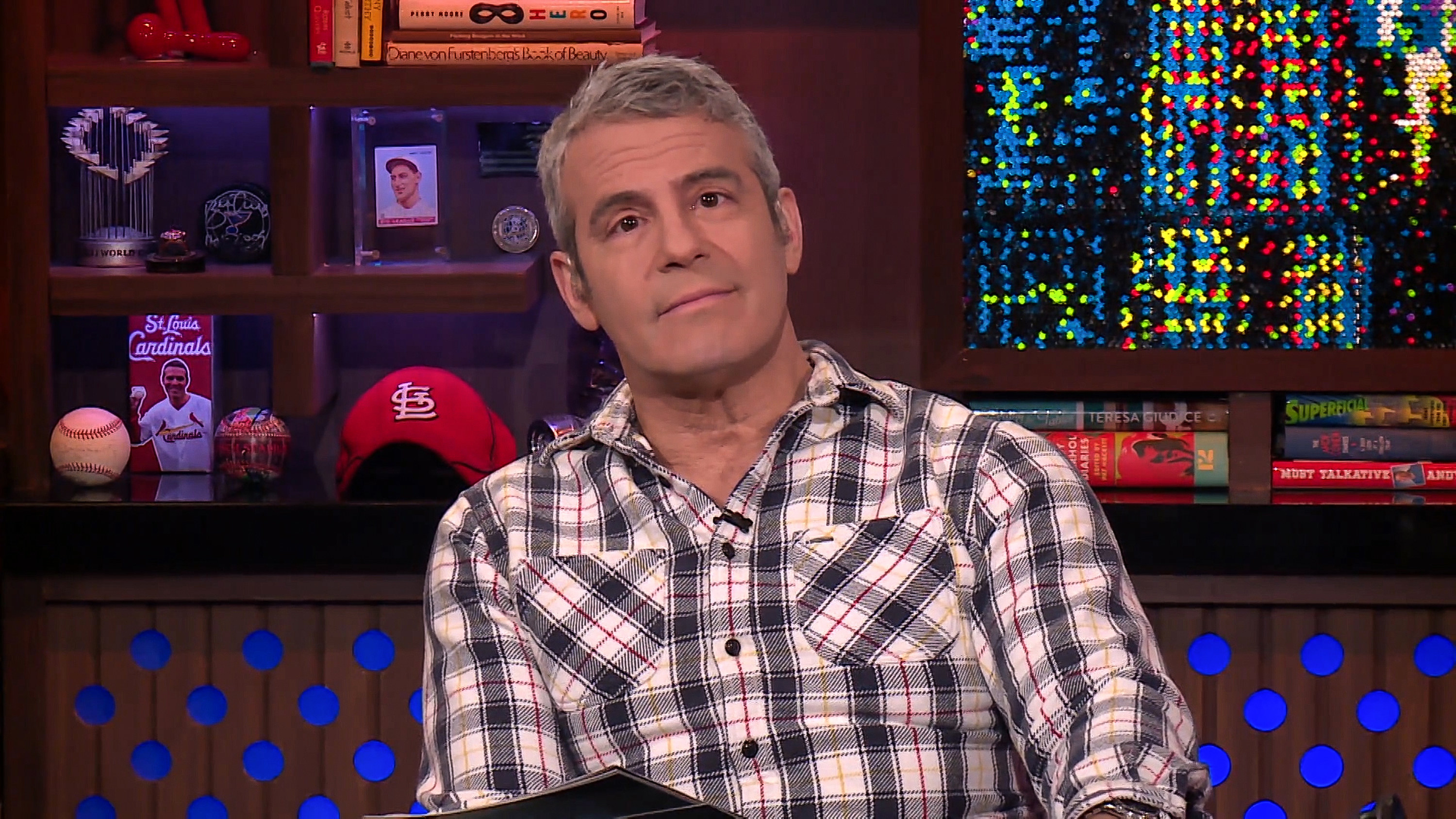 But, while he may not be sorry, many of us know that a drunken night doesn't often go without consequences the next day. And so — like many others — Andy had a couple of regrets on Jan. 1.
Speaking on his own SiriusXM radio show on Monday, the Watch What Happens Live host revealed that his "only regret" was making fun of Ryan Seacrest.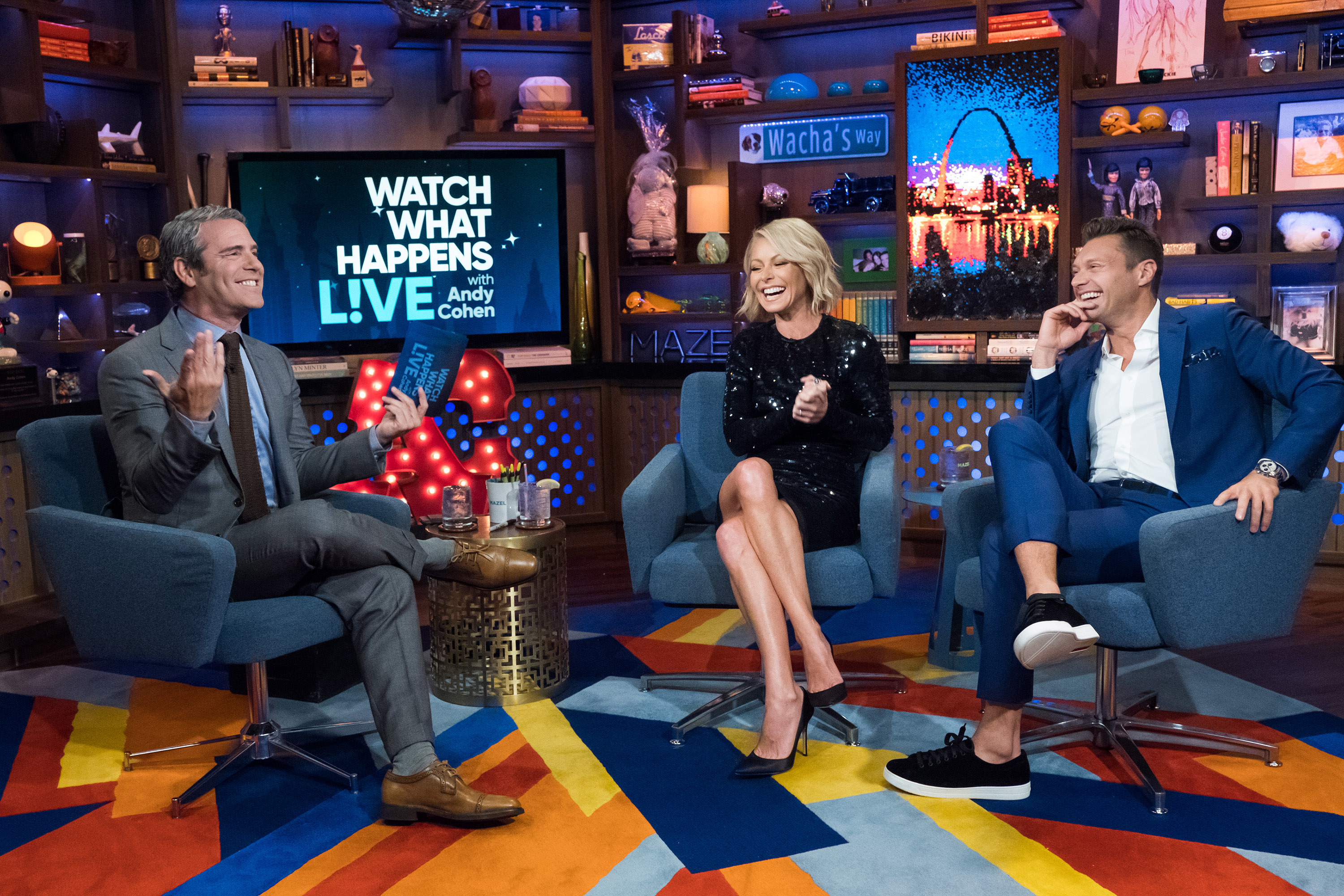 Discussing the dig once again with Howard Stern on Tuesday, Andy revealed that he dropped the showbiz mogul a text the next day to apologize for throwing him "under the bus" on air.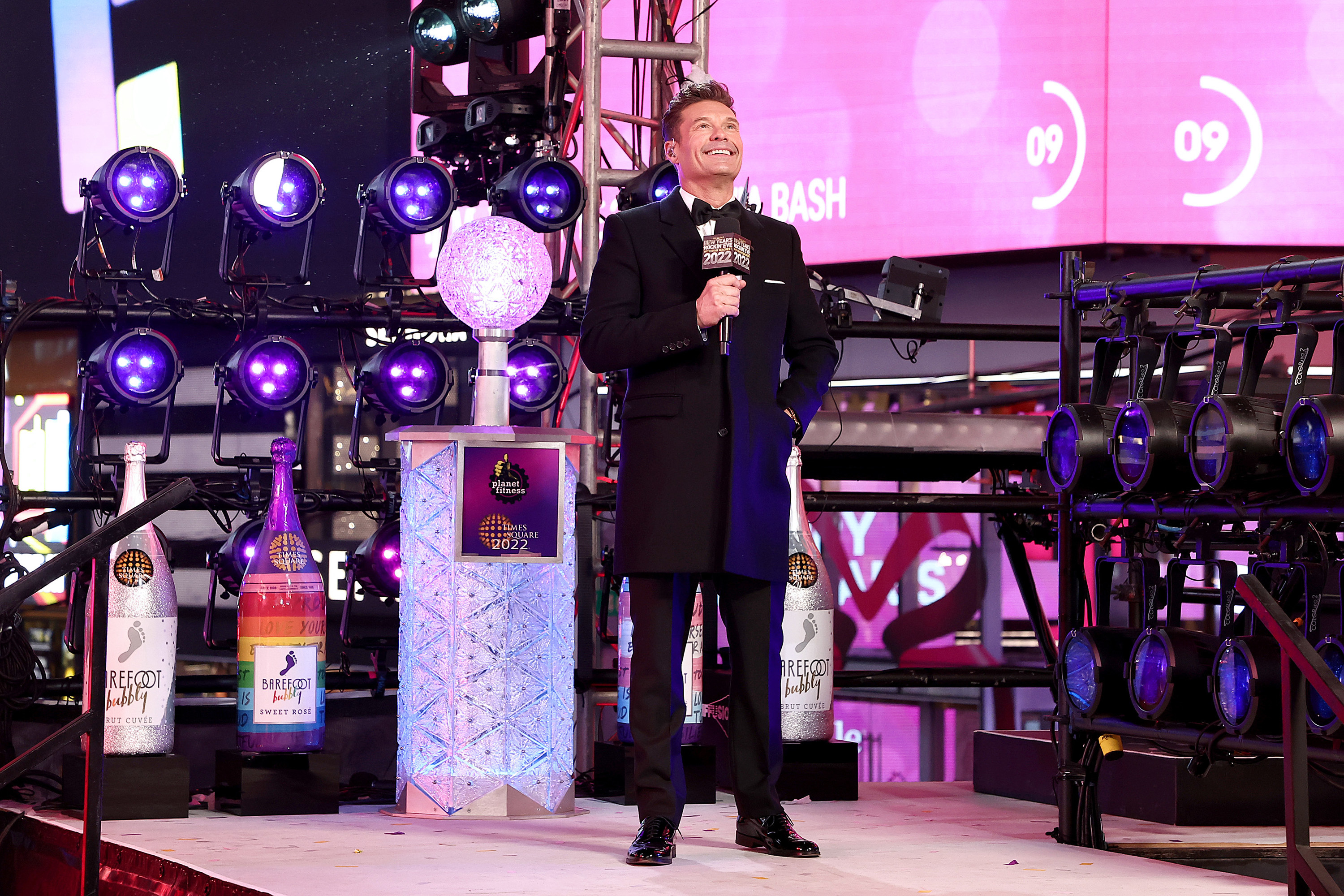 "I did wind up kind of starting to throw ABC under the bus, and that is my only regret from the night," he said. "Because I really like Ryan Seacrest. He's a really nice guy."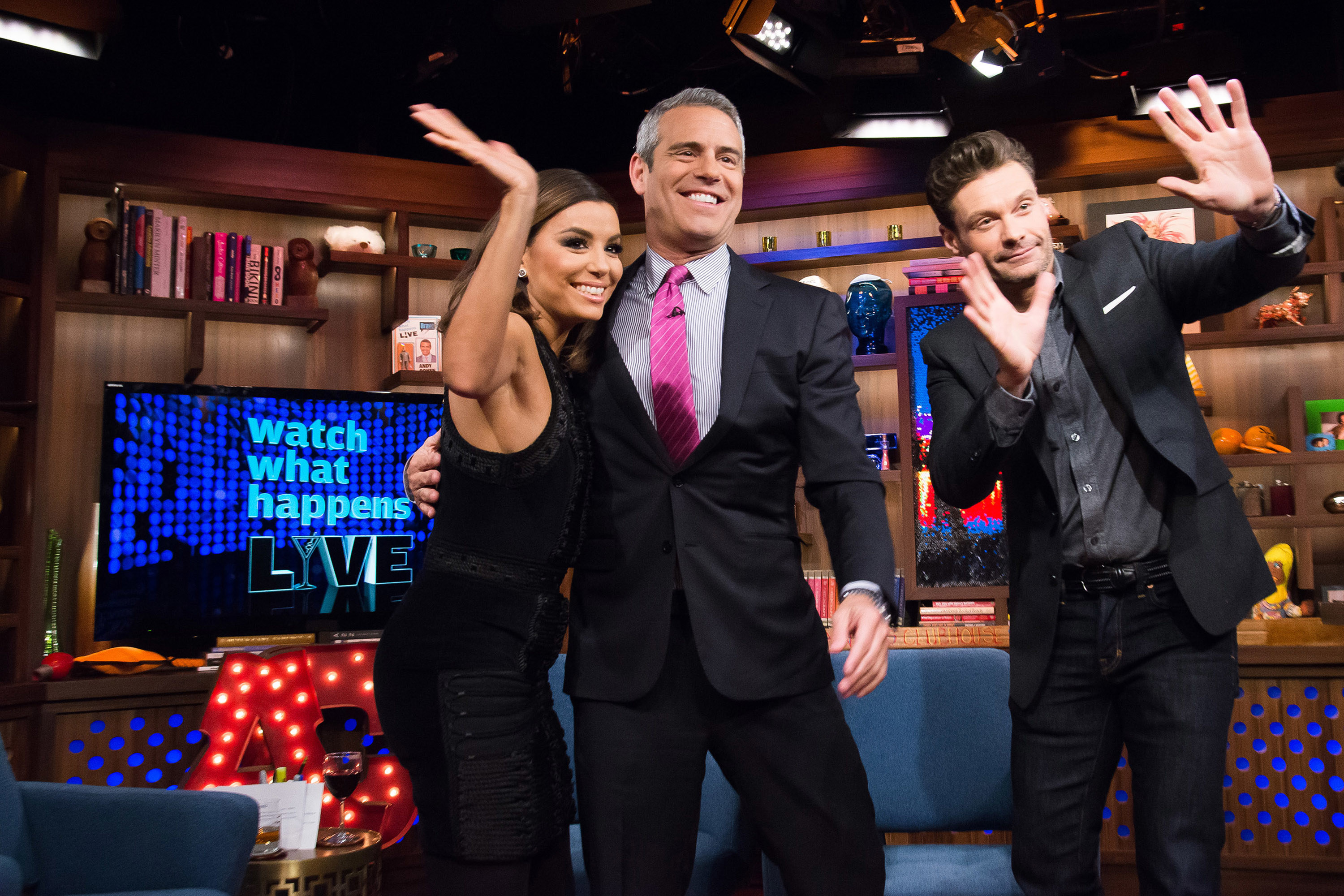 He admitted: "I was kind of enjoying the rant! I was like, 'It's really fun being on CNN and just ranting like a nutty guy! This is fun!' So I kept going, and that I felt bad about. And I texted Ryan the next morning."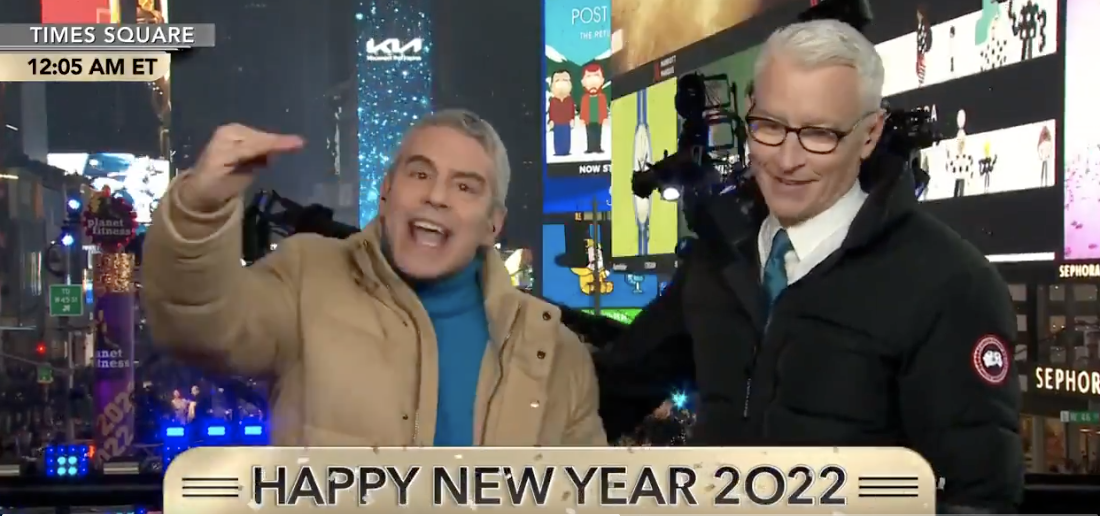 Well, it seems that all's well that ends well. And if Andy's setting the tone for 2022, I think we can expect a lot of fun.