The Academy Awards are, first and foremost, about films and honoring the epic achievements of those involved in making them. But no matter how many years may have gone into creating a script or the number of hours spent perfecting a character, the reality is that live television — and celebrities — cannot be controlled.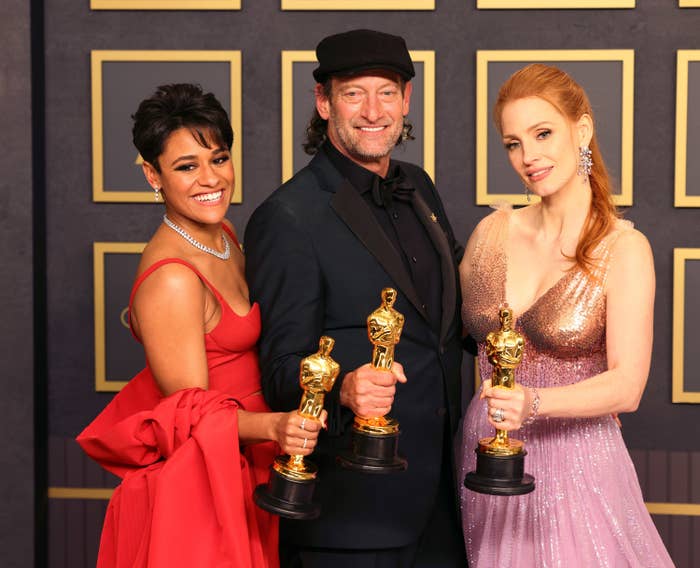 In the same way that the 2013 ceremony will be remembered as the year that Jennifer Lawrence tripped up the stairs, or how the movie Moonlight will forever be attached to La La Land in the 2017 Best Picture mixup, 2022 — for better or for worse — will be remembered by many as the year that Will Smith hit Chris Rock.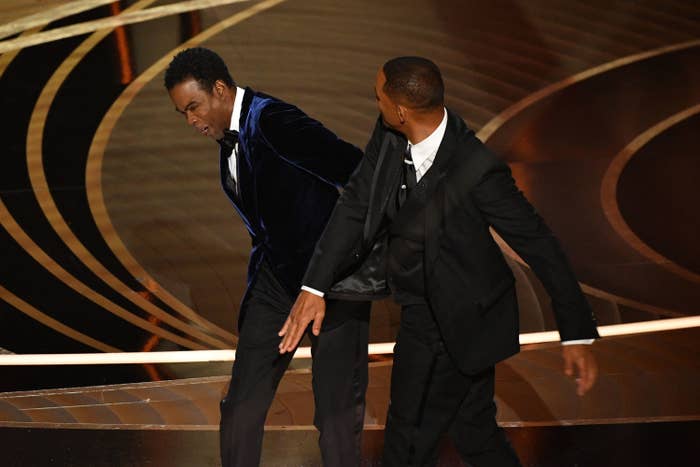 And so, as the dust settles on what will surely go down in history as one of the most dramatic Academy Award ceremonies ever, here — in no particular order — are some of the most important and groundbreaking moments which may have been overshadowed by the night's chaos.
1.
Beyoncé honored the Williams sisters in Compton.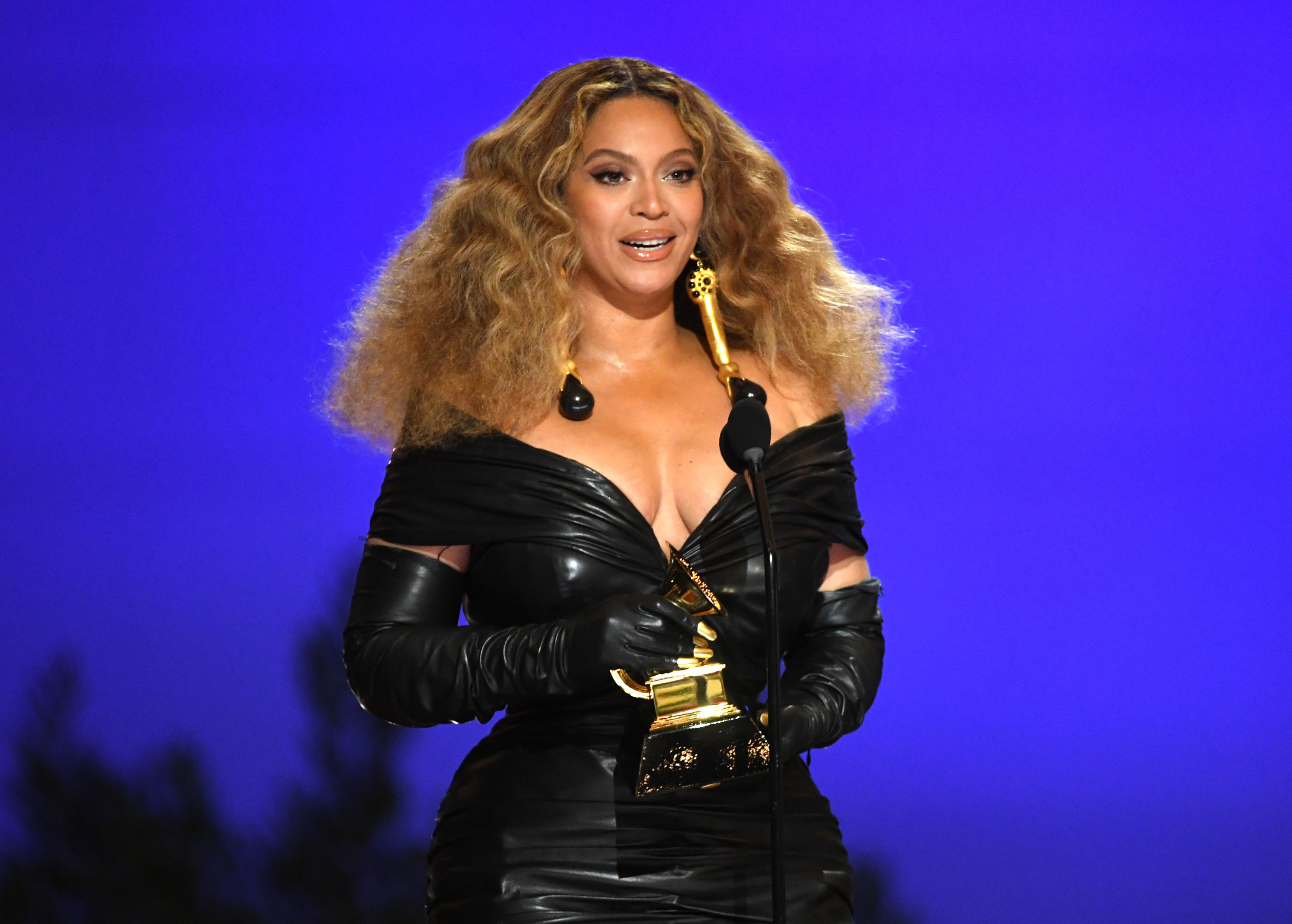 Beyoncé kicked things off with a performance of her Oscar-nominated song, "Be Alive," from King Richard. And, as was to be expected from the superstar, she pulled out all the stops with a tennis-inspired number to honor Serena, Venus, and the Williams family.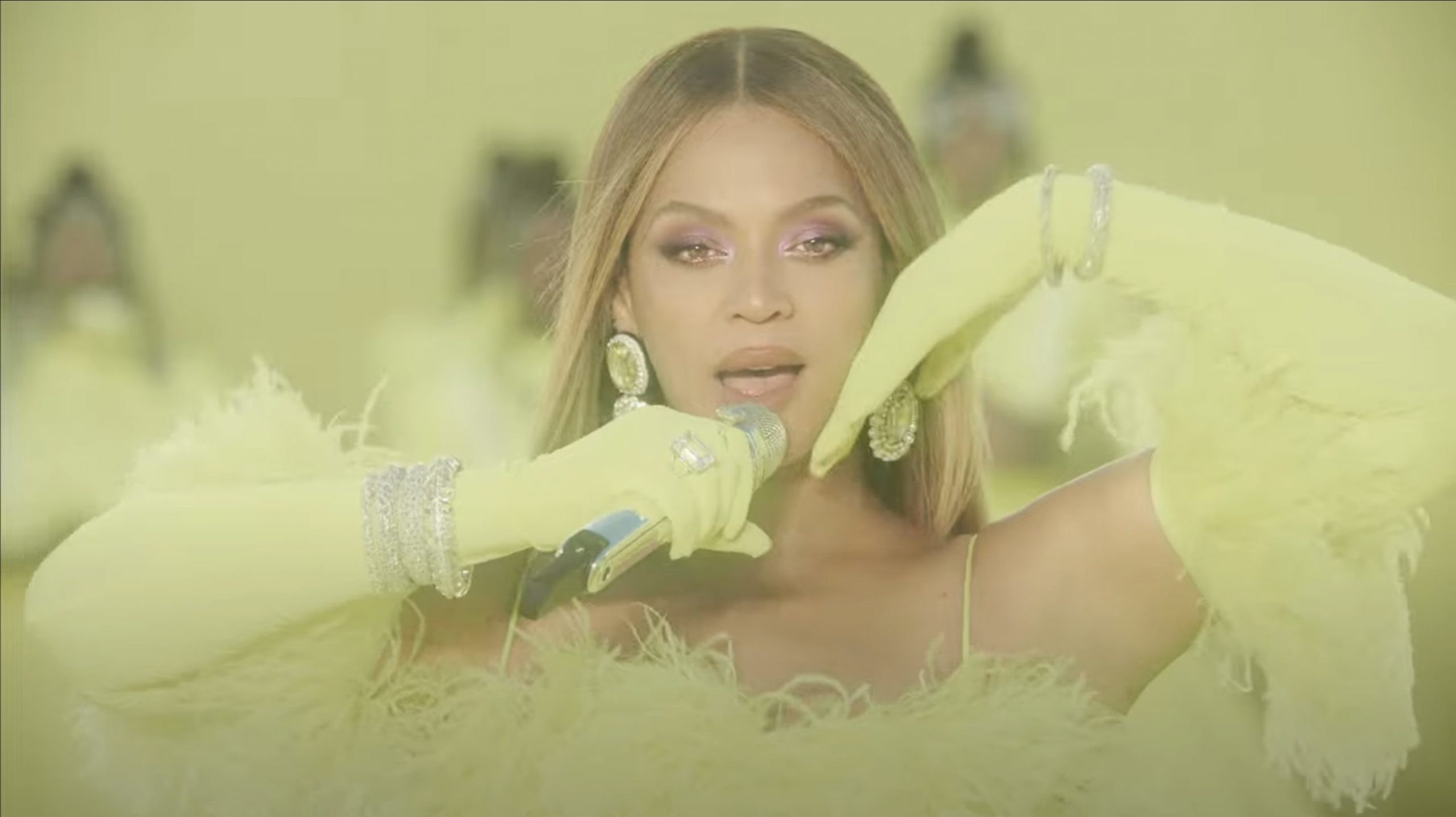 Sparking praise (and memes) from viewers, Bey, her band, and a troop of backup dancers dressed from head to toe in a vibrant hue of tennis-ball green.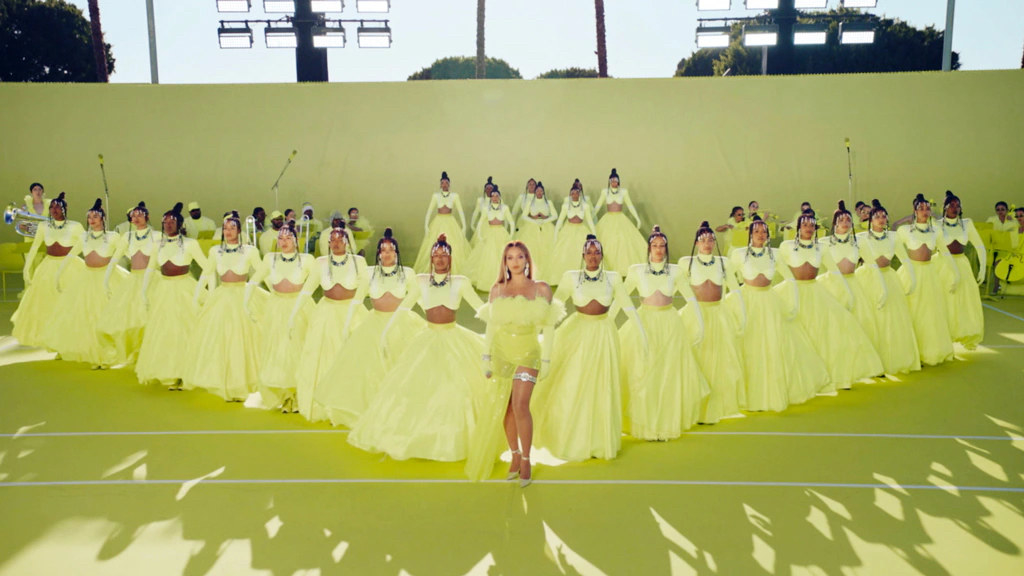 The off-location performance was shot right on the tennis court in Compton where the Williams sisters and their father, Richard Williams, used to practice growing up. And, in case you didn't notice, Beyoncé and Jay-Z's 10-year-old daughter, Blue Ivy Carter, also made a sneaky appearance alongside her mom.
2.
Megan Thee Stallion made history with a surprise appearance.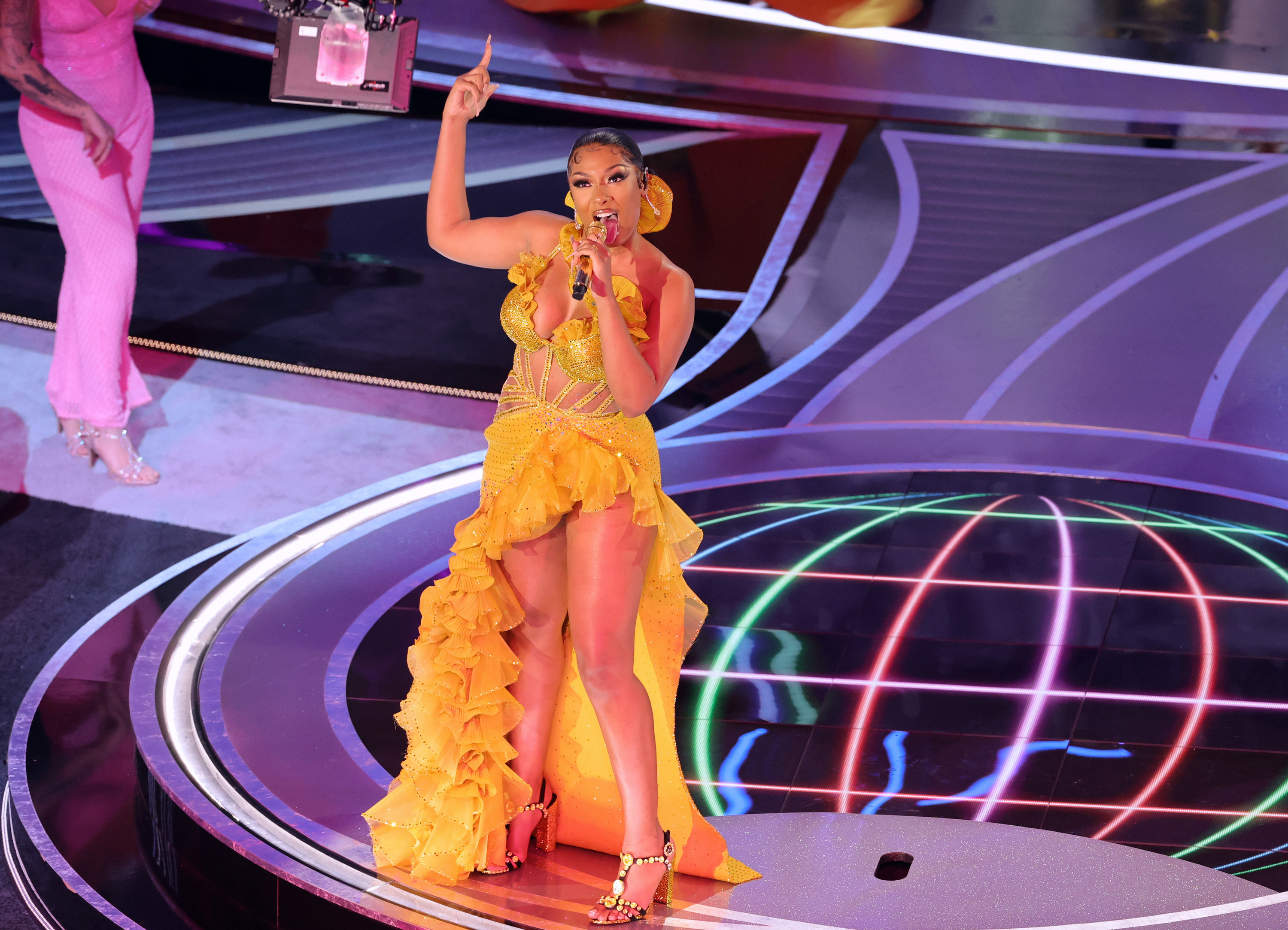 Another Houston native, Megan Thee Stallion, also made a guest appearance to perform an unexpected remix of the megahit "We Don't Talk About Bruno" from the movie Encanto — which went on to win Best Animated Feature.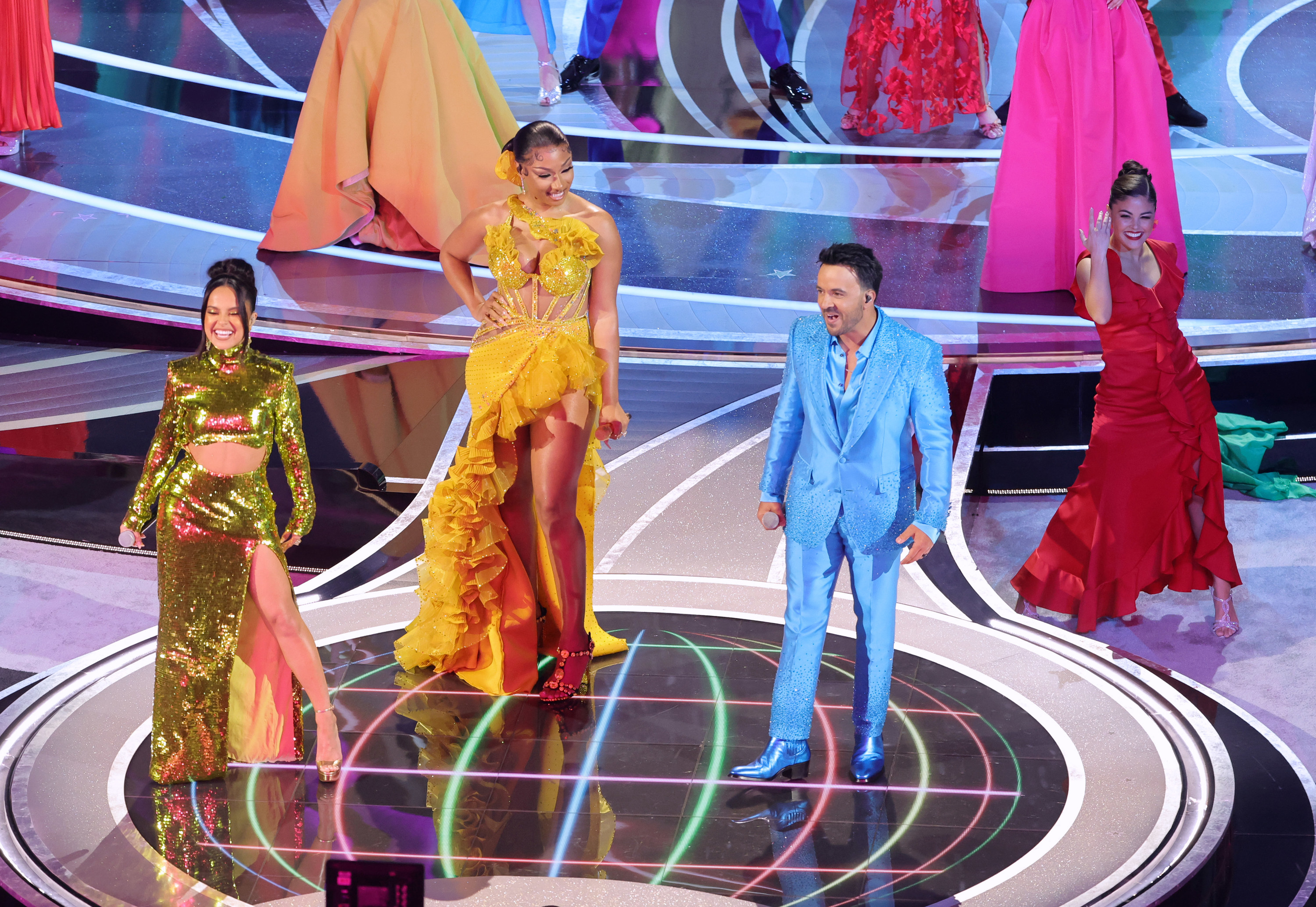 Putting a new spin on the Lin-Manuel Miranda song, Meg rapped a special verse written for the occasion, even giving a shoutout to Zendaya as she walked through the audience.
As well as bringing some much-needed sparkle to the stage, the surprise appearance marked the first time a woman rap artist has performed at the awards. Megan celebrated the milestone on Twitter, telling fans she's "definitely in grind mode."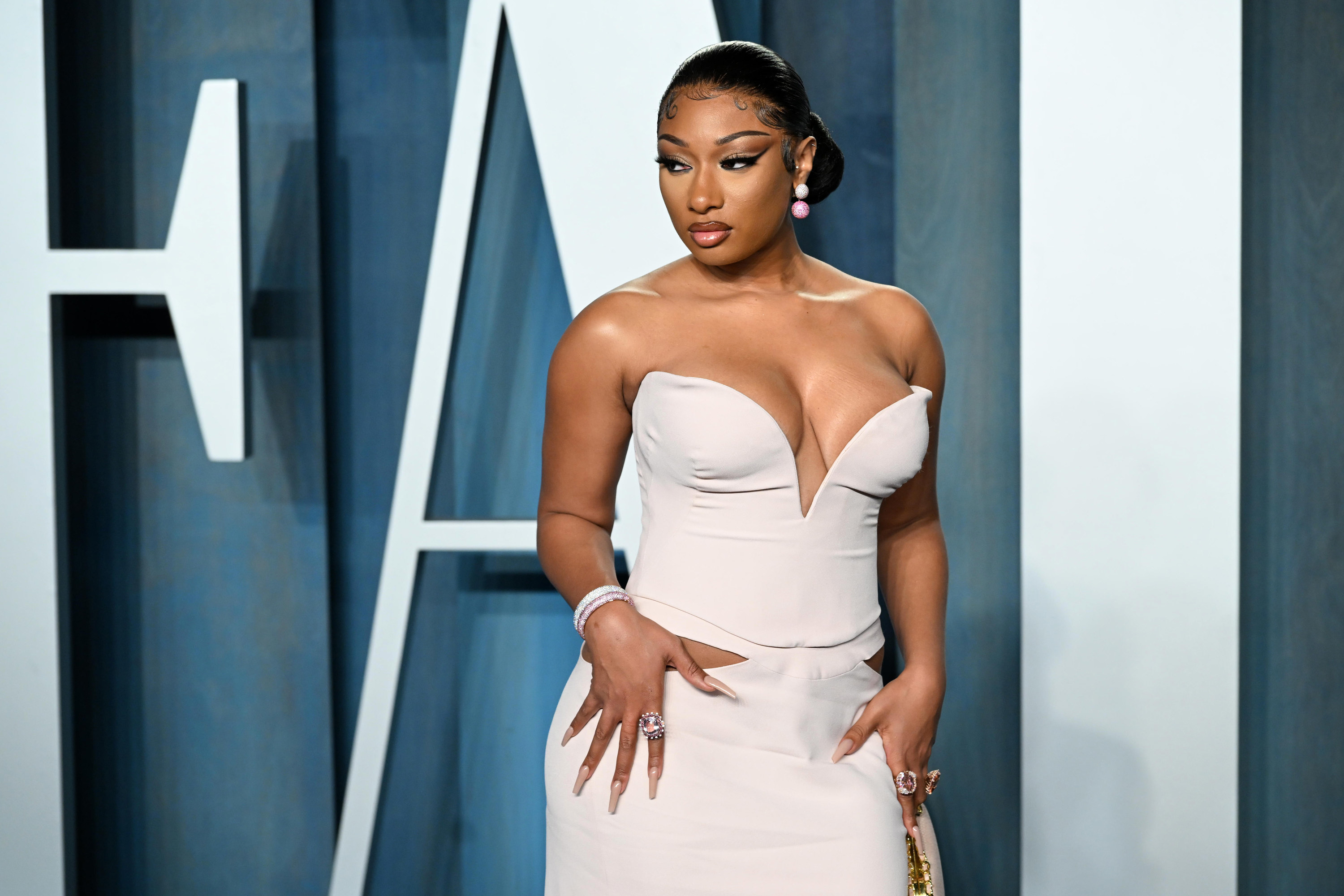 "I literally was just in Puerto Rico less than 24 hrs ago performing, my dress had just came in last night from India, and that was thee FIRST FEMALE RAP PERFORMANCE at the OSCARS ever," she tweeted.
3.
Hosts are back!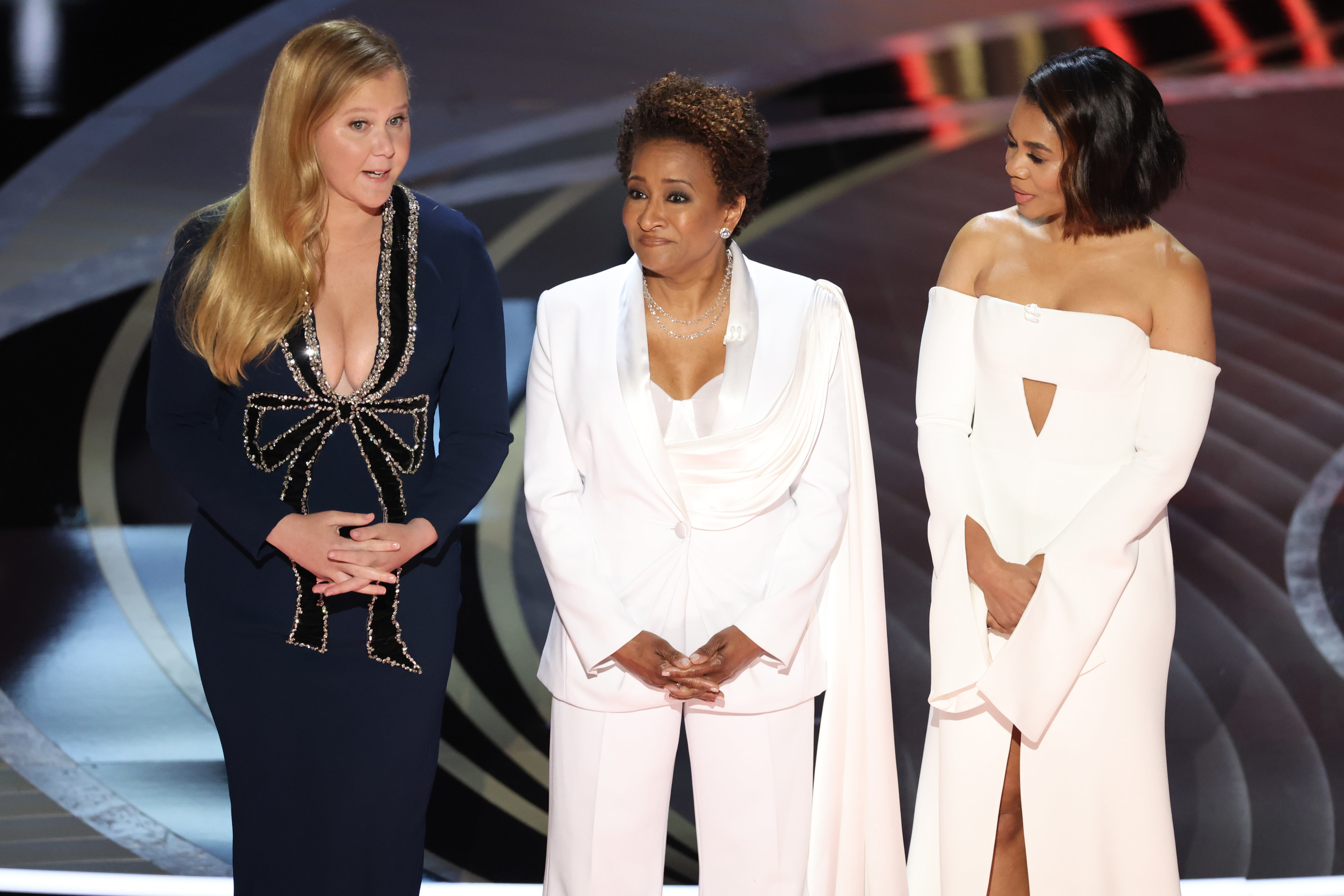 After three years without a host, Amy Schumer, Regina Hall, and Wanda Sykes filled the prestigious shoes of former hosts, marking the first time that the ceremony has been hosted by a trio of women comedians.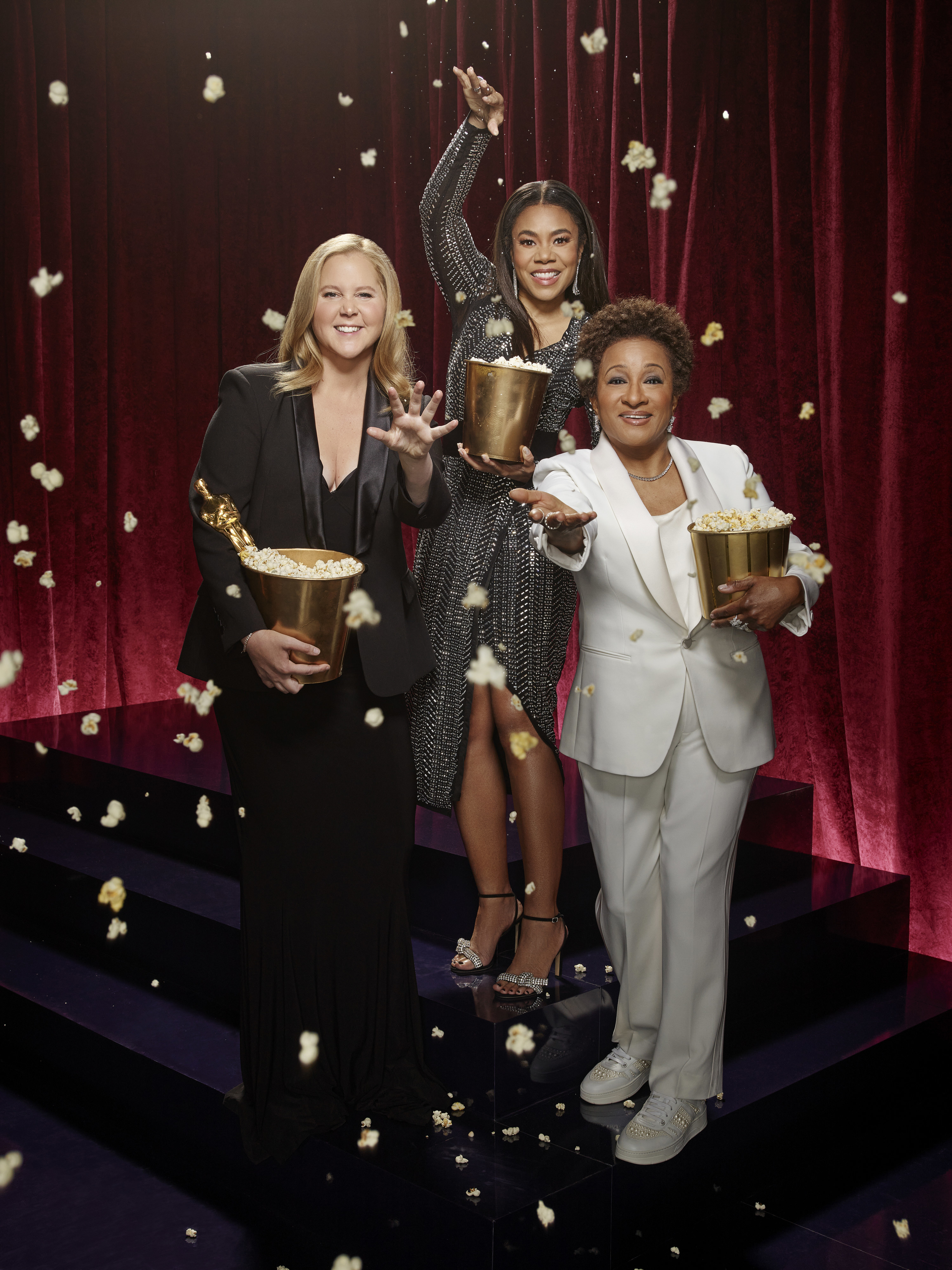 Jimmy Kimmel, who was last to take on the presenting gig in 2017 and 2018, congratulated the three hosts on Twitter, saying he hoped their achievements wouldn't be overshadowed by the night's events.
In their opening monologue, Amy threw a jab at the gender pay gap, joking that the academy "hired three women to host because it's cheaper than hiring one man."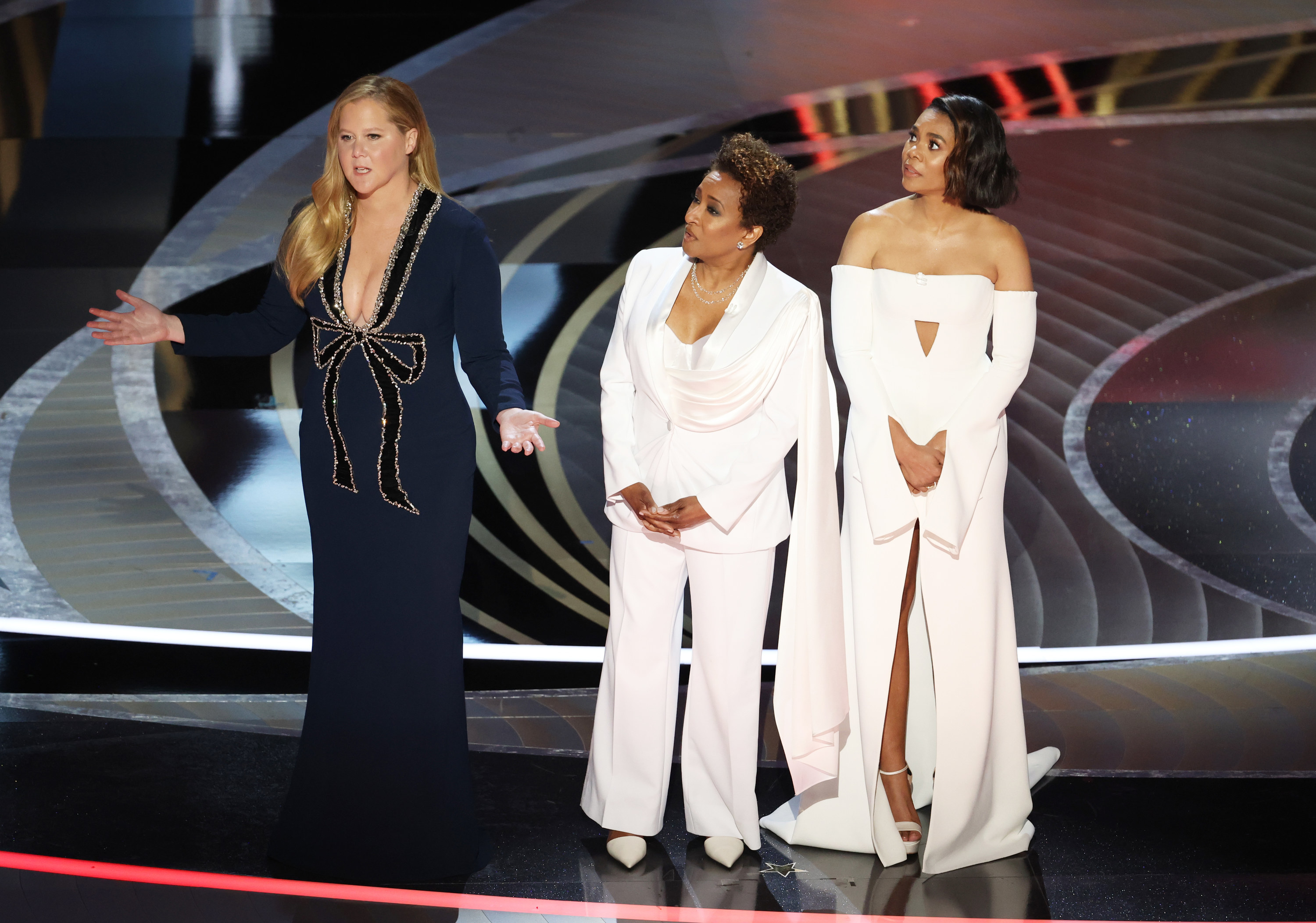 4.
An epic night for CODA.
Taking home the night's most esteemed award was CODA, an Apple TV+ drama that stars Troy Kotsur and Emilia Jones. CODA, which stands for child of deaf adults, is a remake of a French film called La Famille Bélier and centers on Ruby (played by Jones), who is the only hearing member of her family.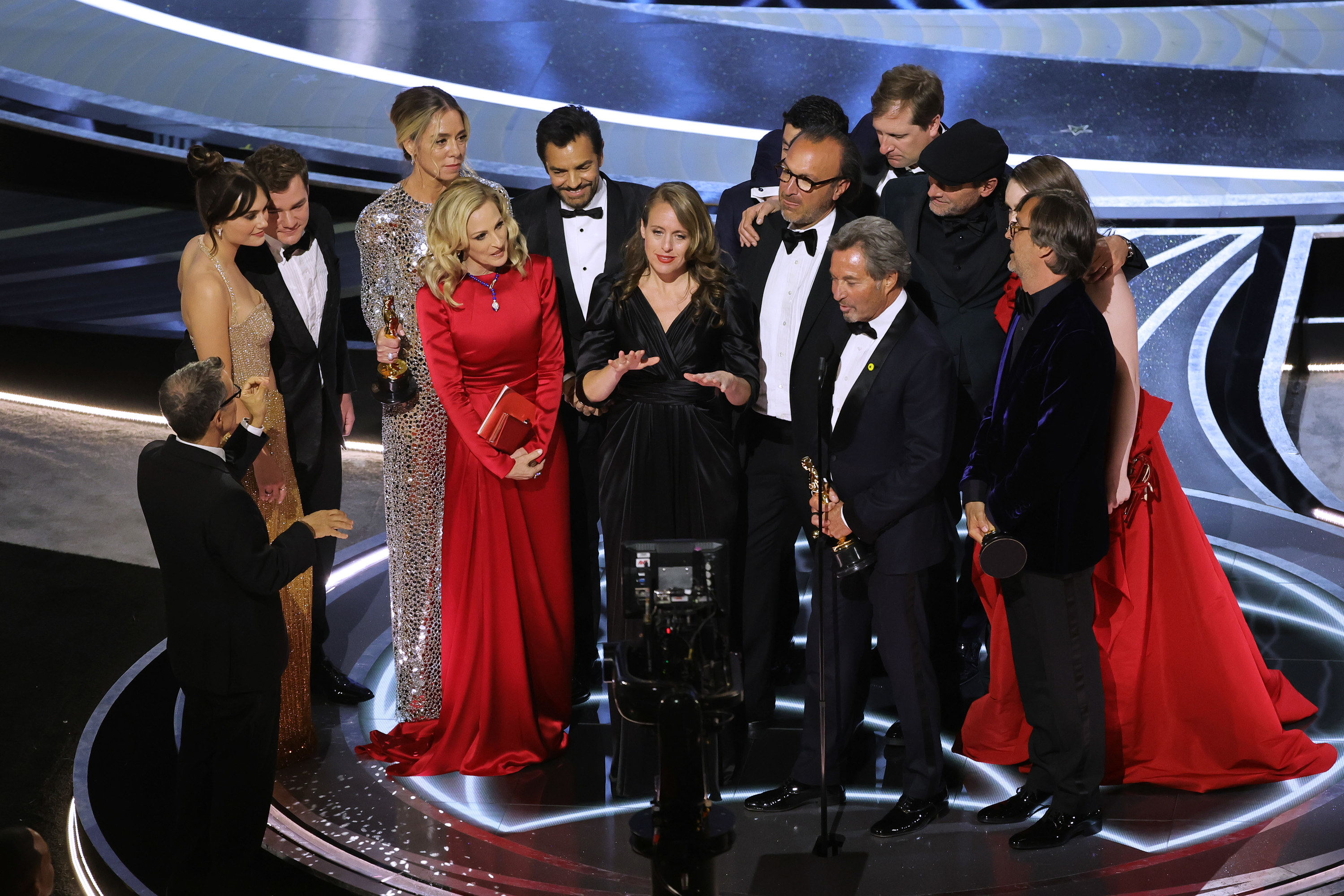 As streaming services become more and more prominent in the film world, the drama broke ground as the first movie from a streamer to win an Oscar for Best Picture, marking the dawn of a new era in the industry.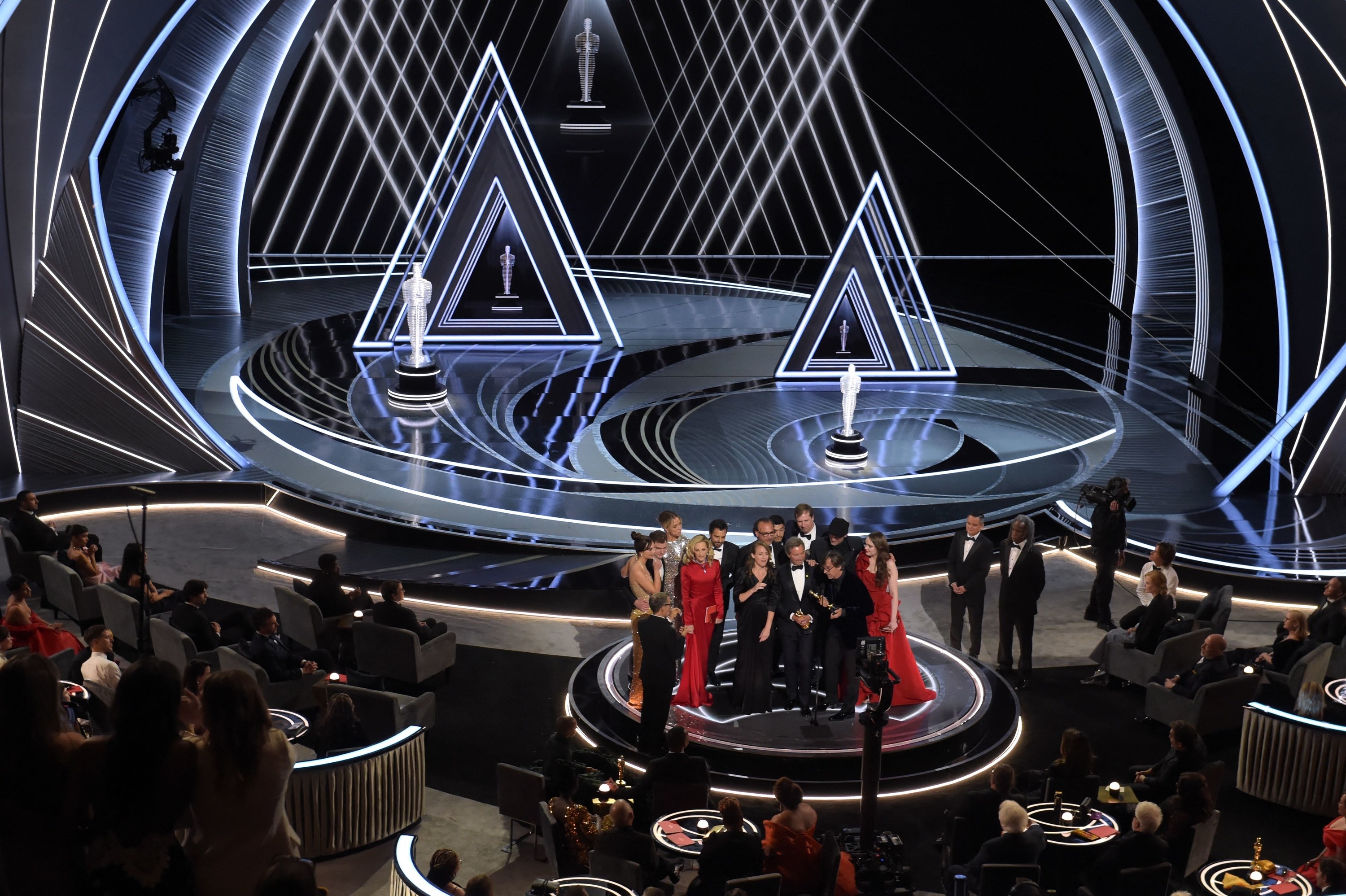 As the audience rose in silent applause in American Sign Language (ASL), producer Patrick Wachsberger thanked the academy for "recognizing a movie of love and family in this difficult time."
CODA's writer-director Siân Héder was perhaps the biggest winner of the night, also taking home the Oscar for Best Adapted Screenplay — the first woman to win the award by herself since Emma Thompson won for Sense and Sensibility in 1995.
And those weren't the only important wins for CODA…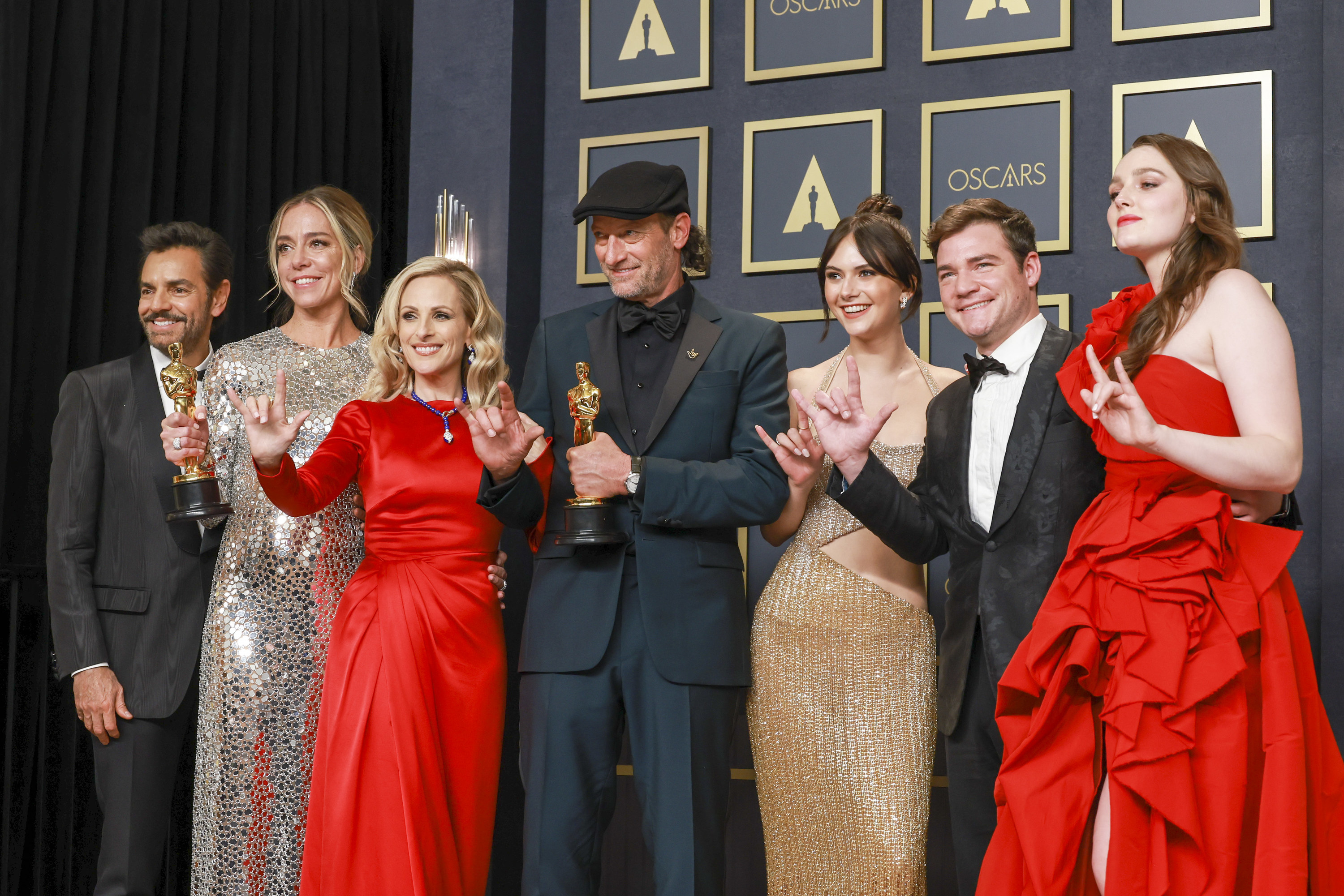 5.
Troy Kotsur made history.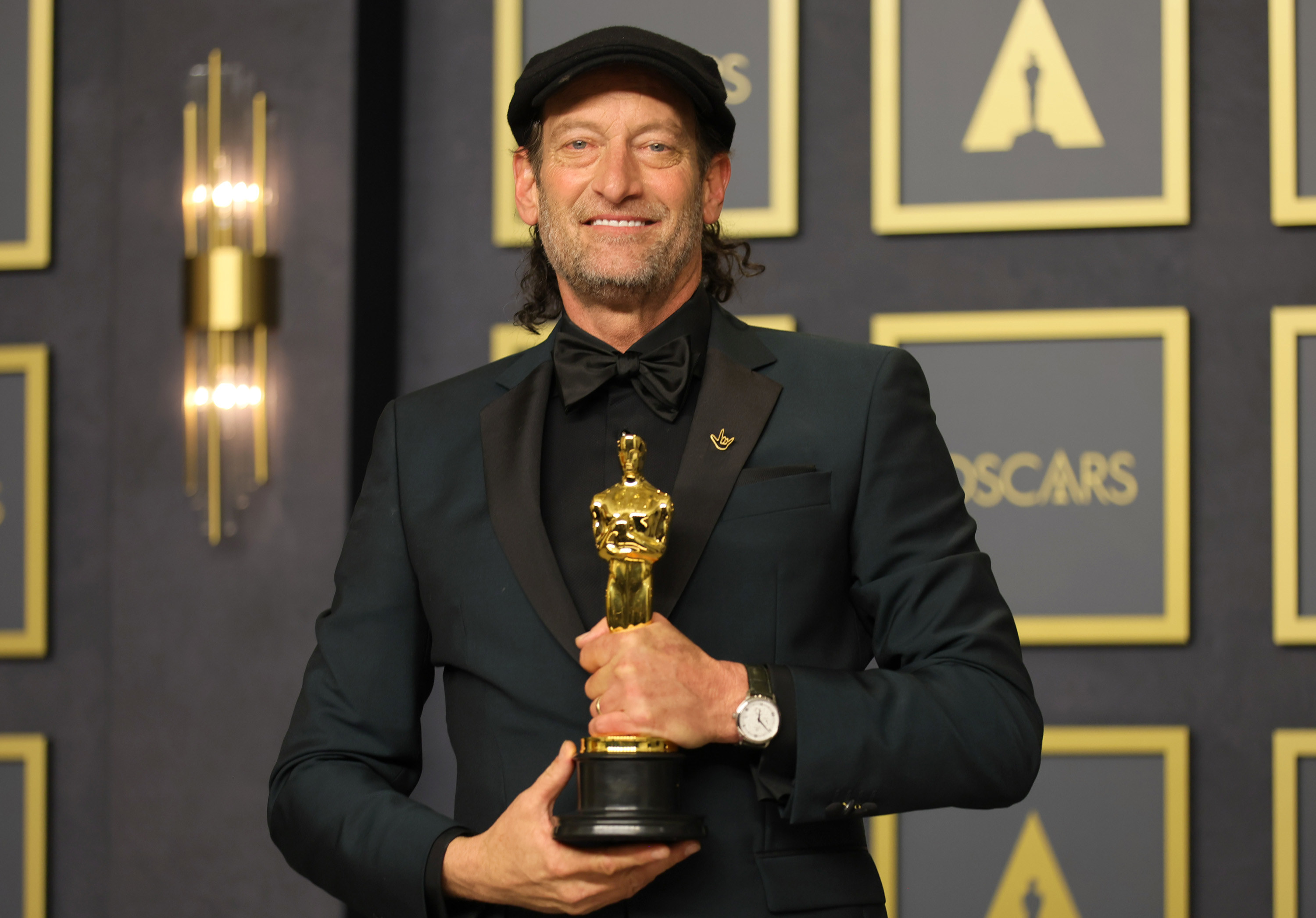 Troy Kostur picked up the Oscar for Actor in a Supporting Role for his performance as Frank Rossi in CODA, becoming the first deaf male actor to take home the prize. He is only the second deaf actor to win an Academy Award, following in the footsteps of his CODA costar Marlee Matlin, who won Best Actress for Children of a Lesser God in 1987.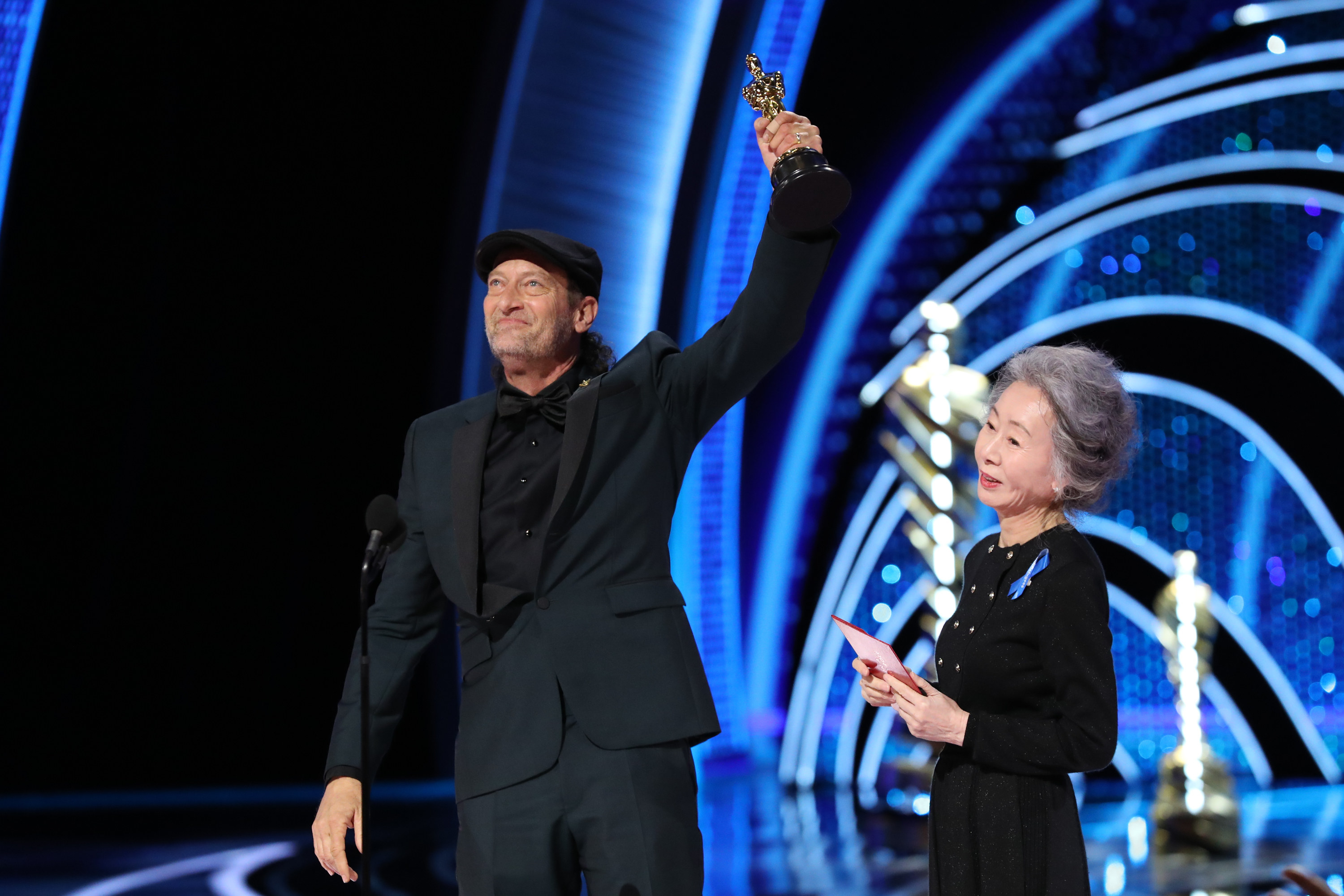 Troy accepted the award in ASL, signing an emotional speech in which he paid tribute to his father, and thanked the deaf theater stages "where [he] was allowed and given the opportunity to develop [his] craft as an actor."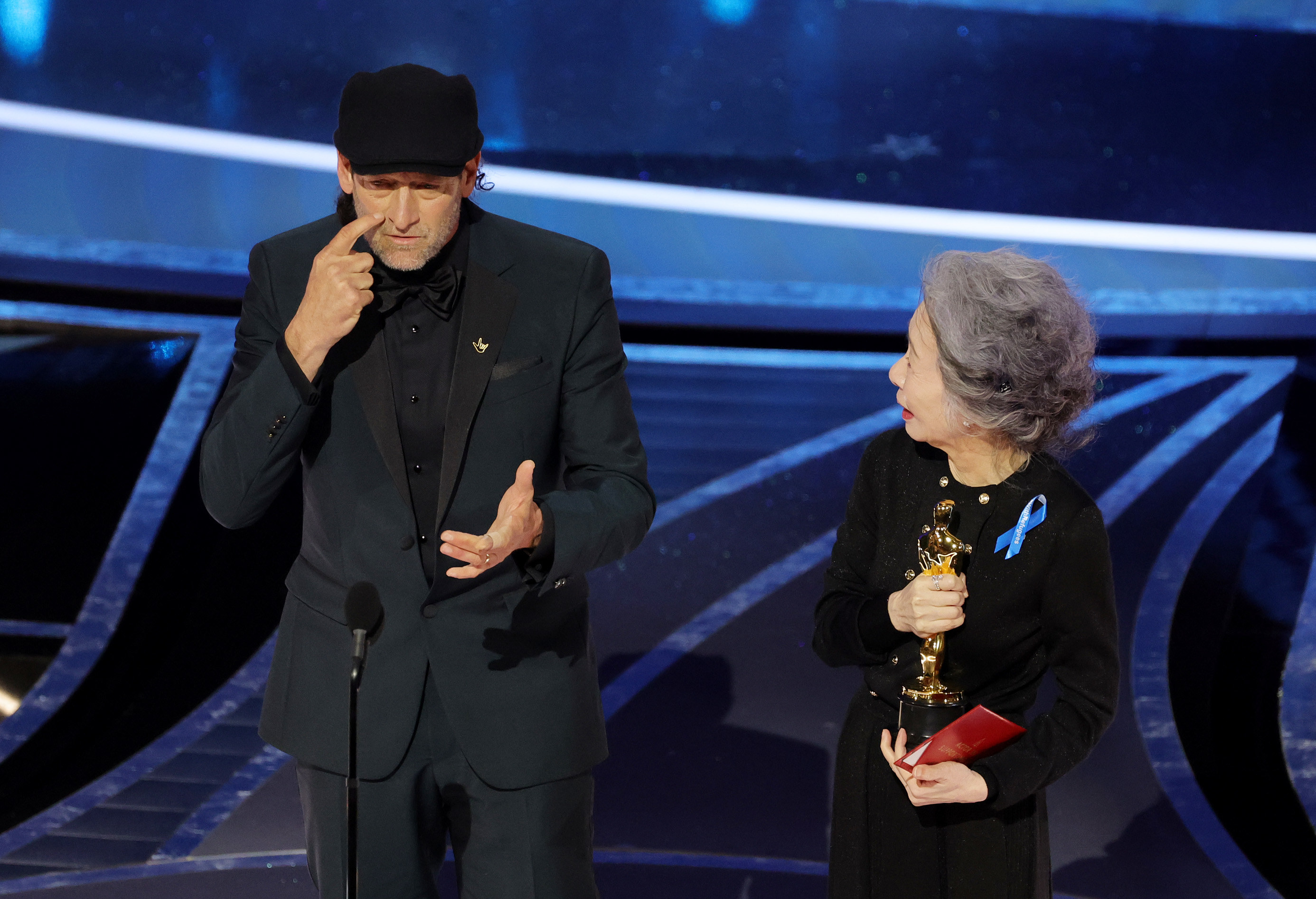 He dedicated his historic win to "the Deaf community, the CODA community, the disabled community." Kotsur concluded his speech by signing: "This is our moment."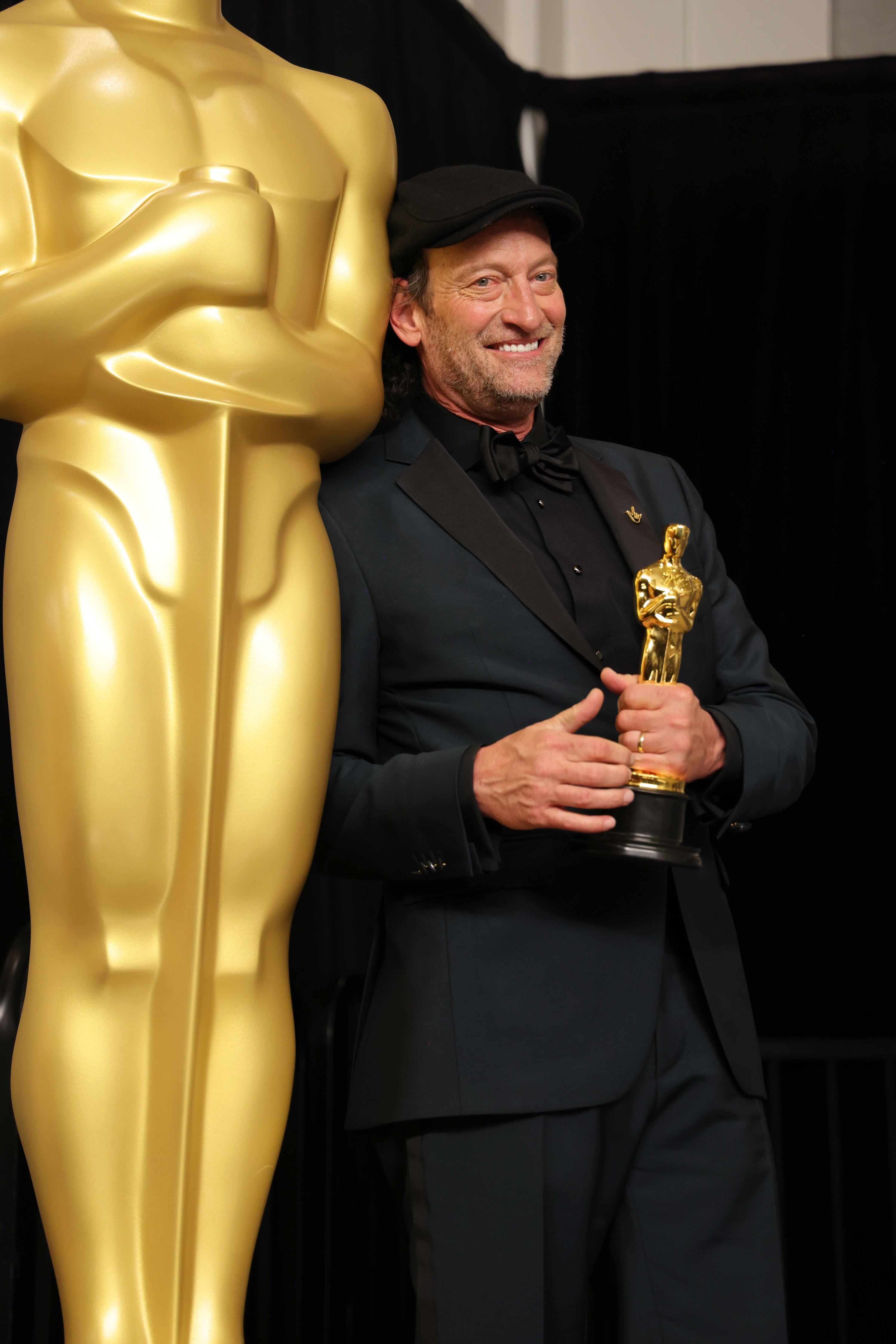 6.
Ariana DeBose became the first openly queer woman to win an acting award.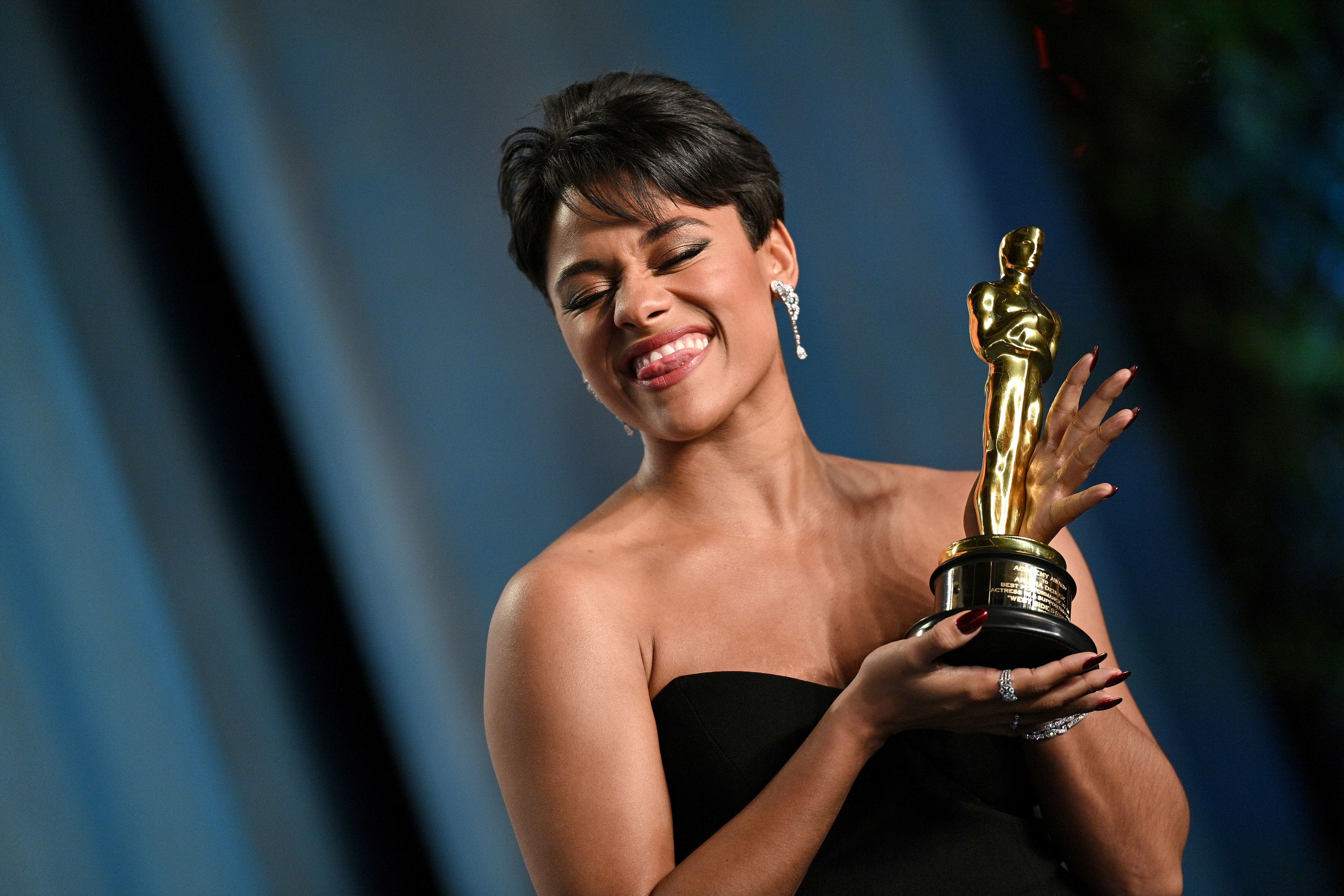 Ariana DeBose took home the statue for Best Supporting Actress for her performance as Anita in Steven Spielberg's West Side Story. She is the first openly queer woman and only the second-ever Latina to win an Oscar.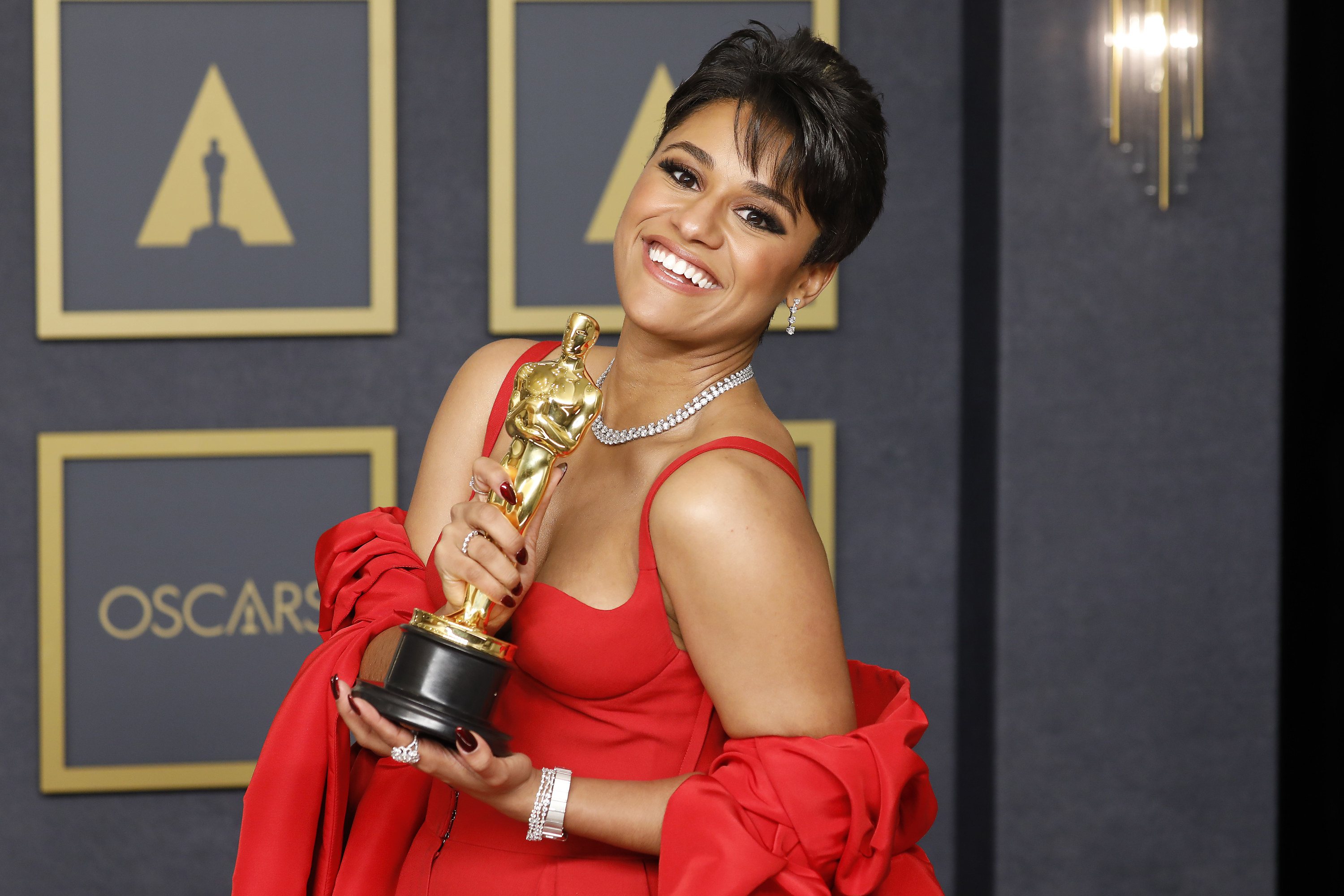 Ariana follows in the footsteps of Rita Moreno, who won the award for the same role 60 years ago. In her acceptance speech, she opened up about being a queer woman of color and gave a shoutout to Moreno, saying she "paved the way for tons of Anitas like me."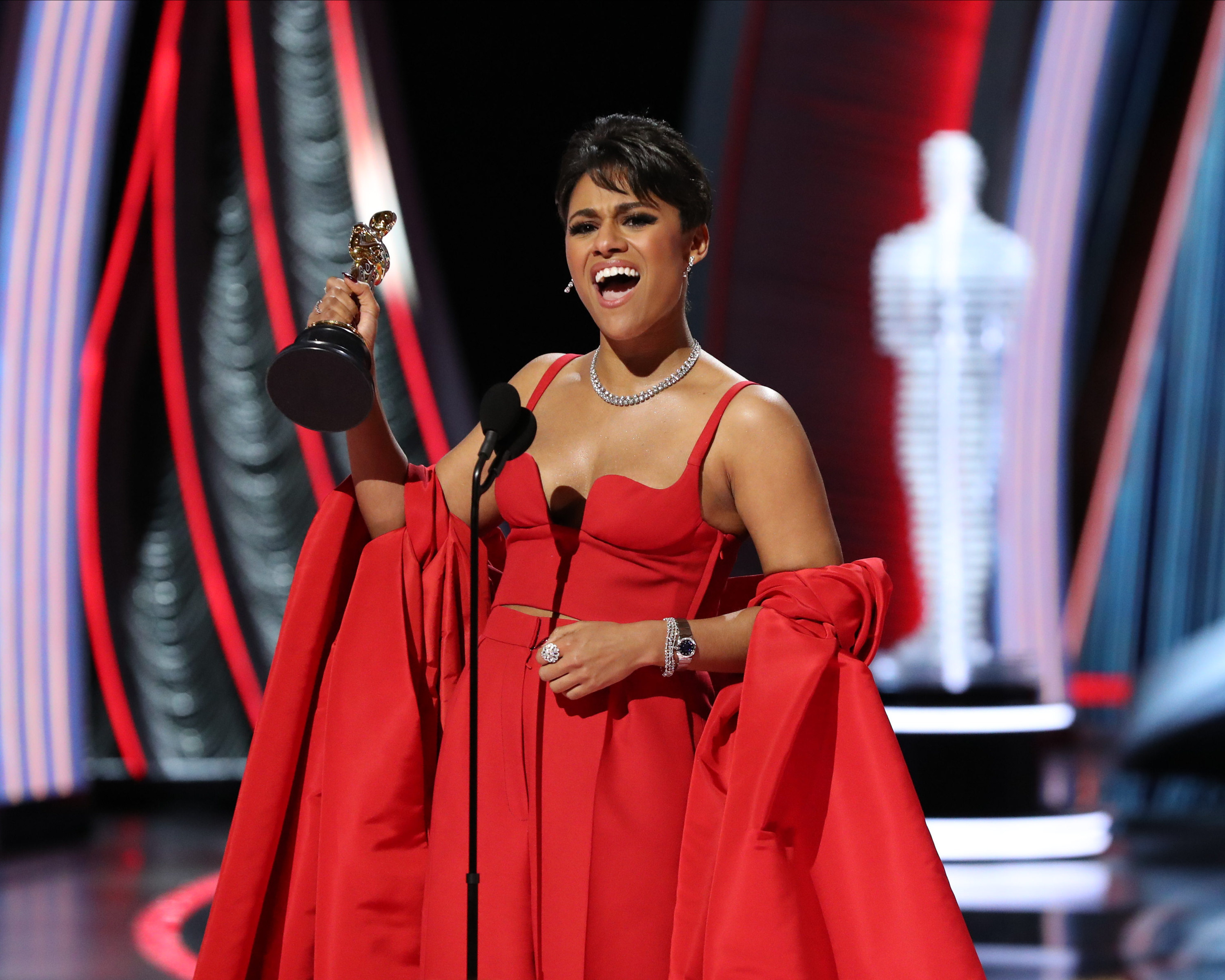 "Imagine this little girl in the backseat of a white Ford Focus. Look into her eyes, you see an openly queer woman of color, an Afro-Latina, who found her strength in life through art," Ariana concluded. "So to anyone who has ever questioned their identity ever…I promise you this, there is indeed a place for us."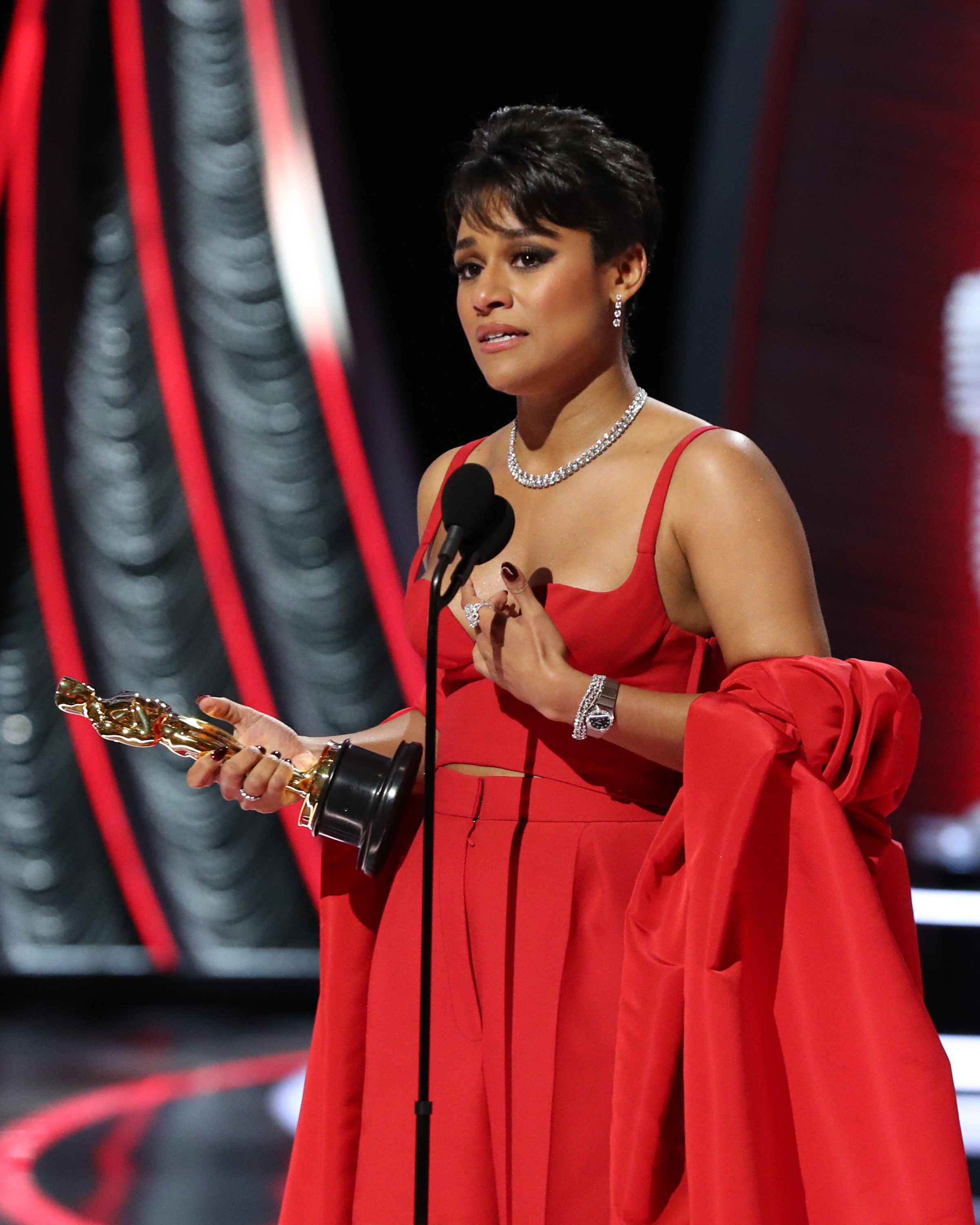 7.
A woman won Best Director for the second year in a row.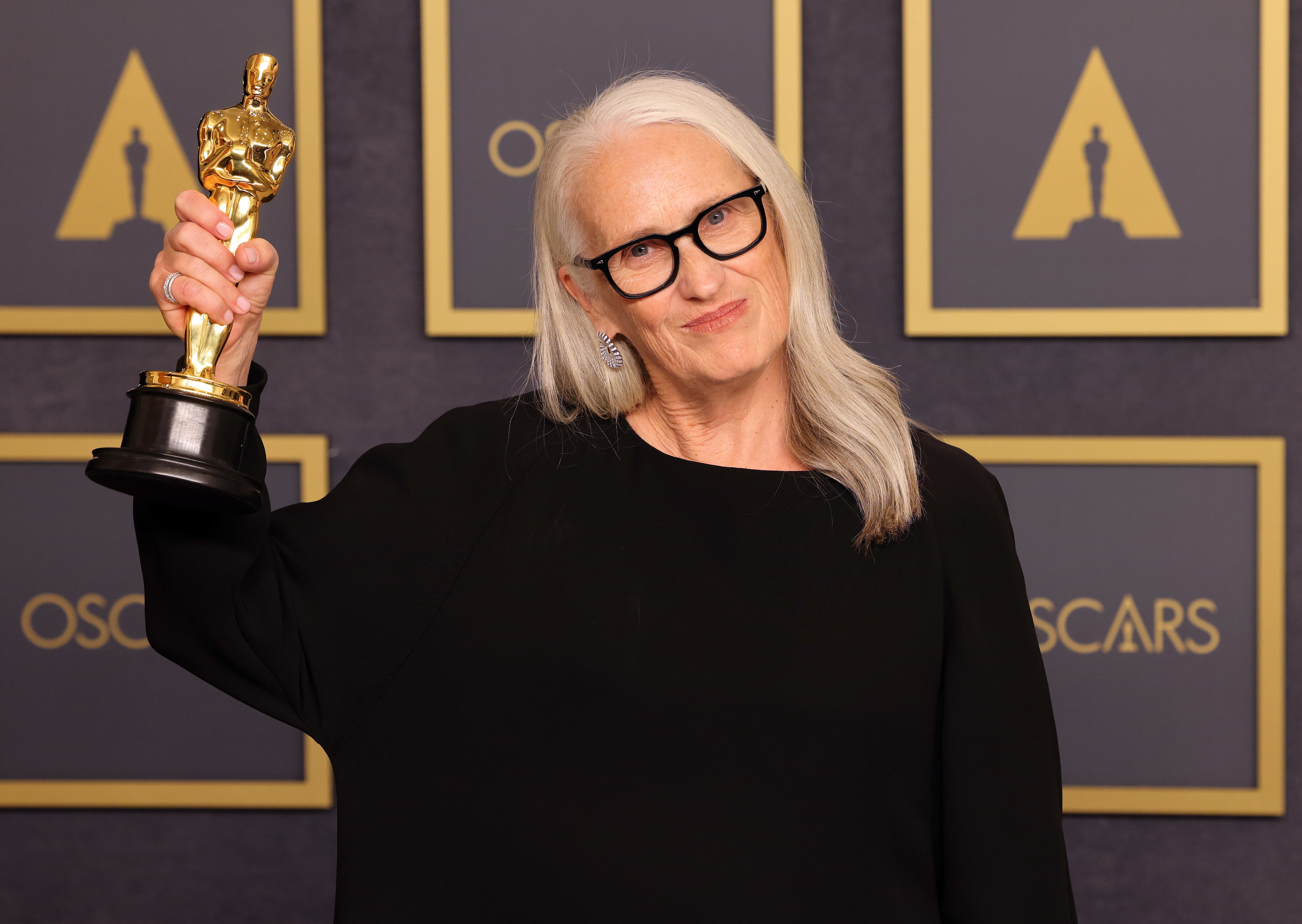 After facing backlash for her comments at the Critics' Choice Awards earlier this month, Jane Campion took home the prize for Best Director for The Power of the Dog. A year on from Chloé Zhao's groundbreaking win for Nomadland in 2021, Jane is the third woman in history to take the award.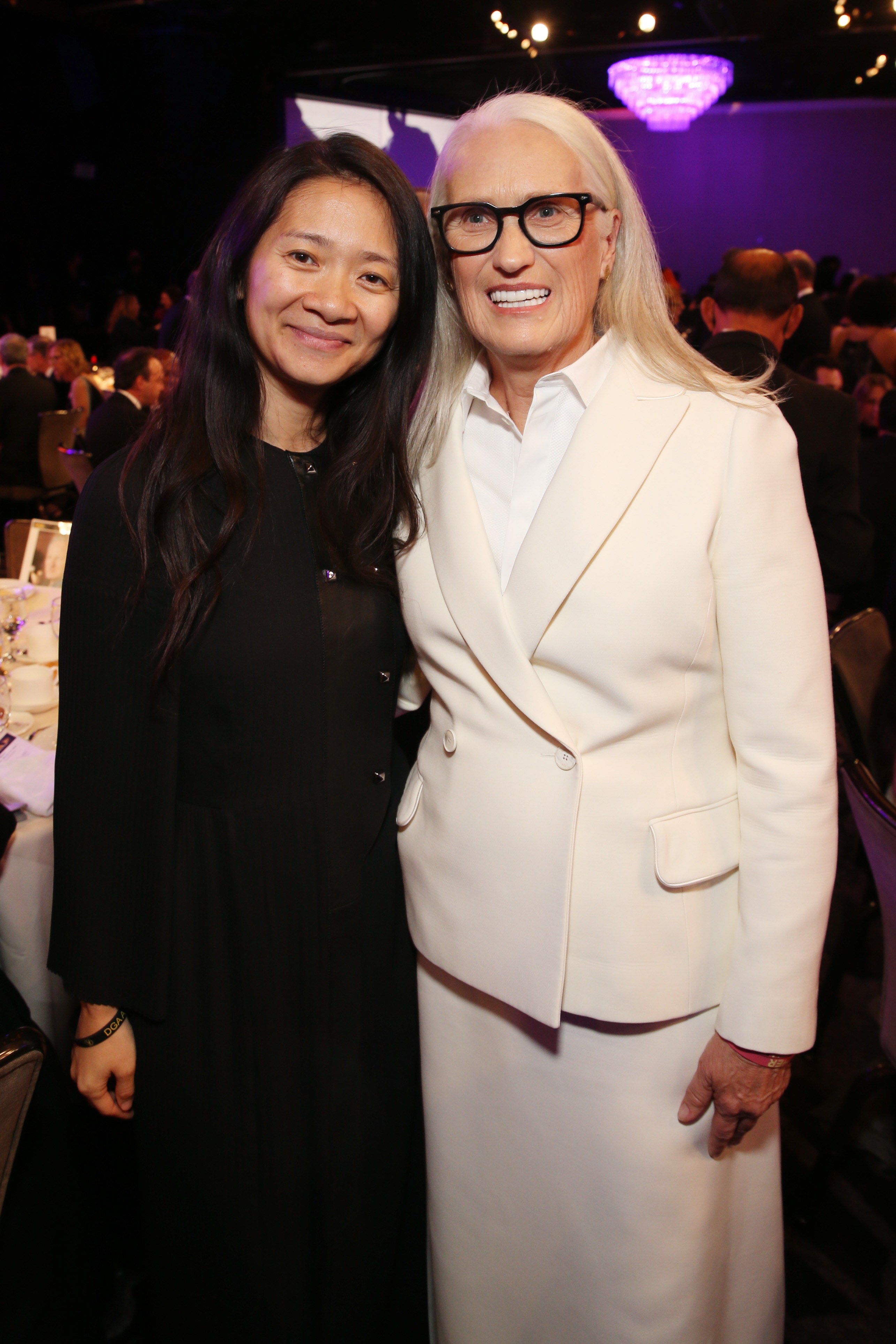 The New Zealand–born director thanked her daughter and partner, and called the win "a lifetime honor" in her acceptance speech. New Zealand Prime Minister Jacinda Ardern congratulated the filmmaker and thanked her for putting their country "on the world stage."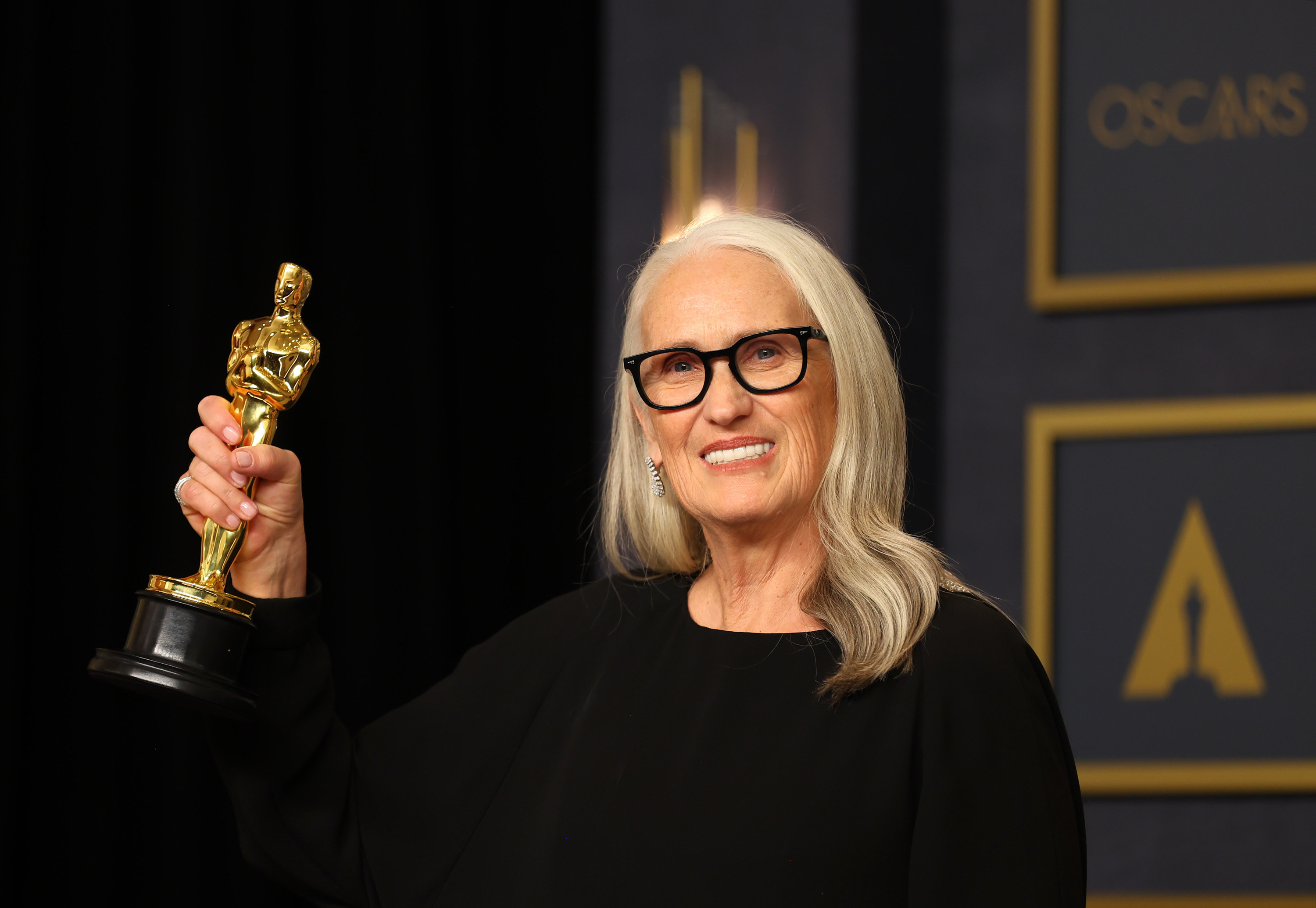 8.
Riz Ahmed became the first Muslim and first person of Asian descent to win Best Live-Action Short Film.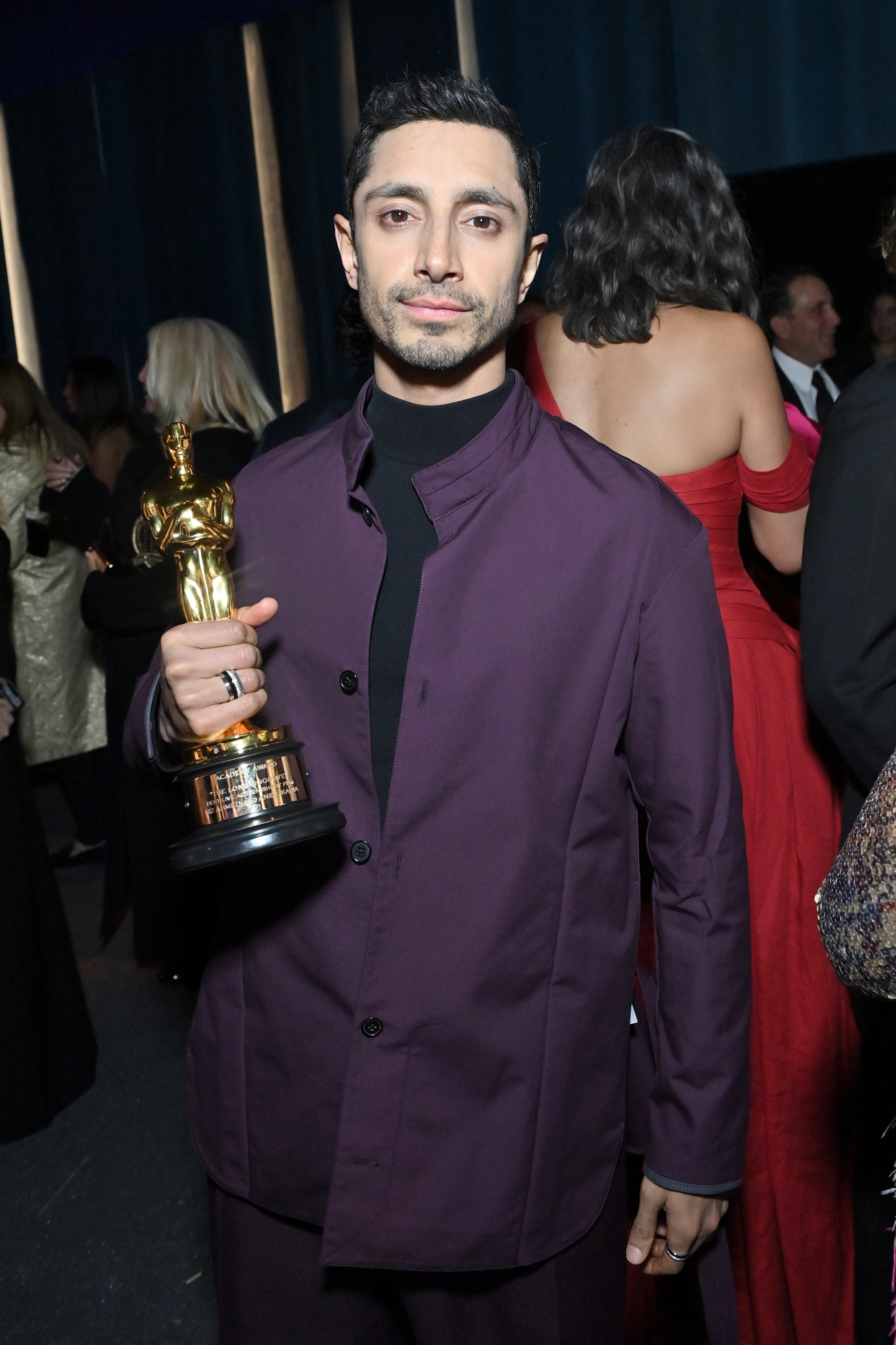 After losing out in the race for Best Actor last year, Riz Ahmed triumphed at the 94th Academy Awards, becoming the first Muslim and the first person of Asian descent to win in the live-action short category.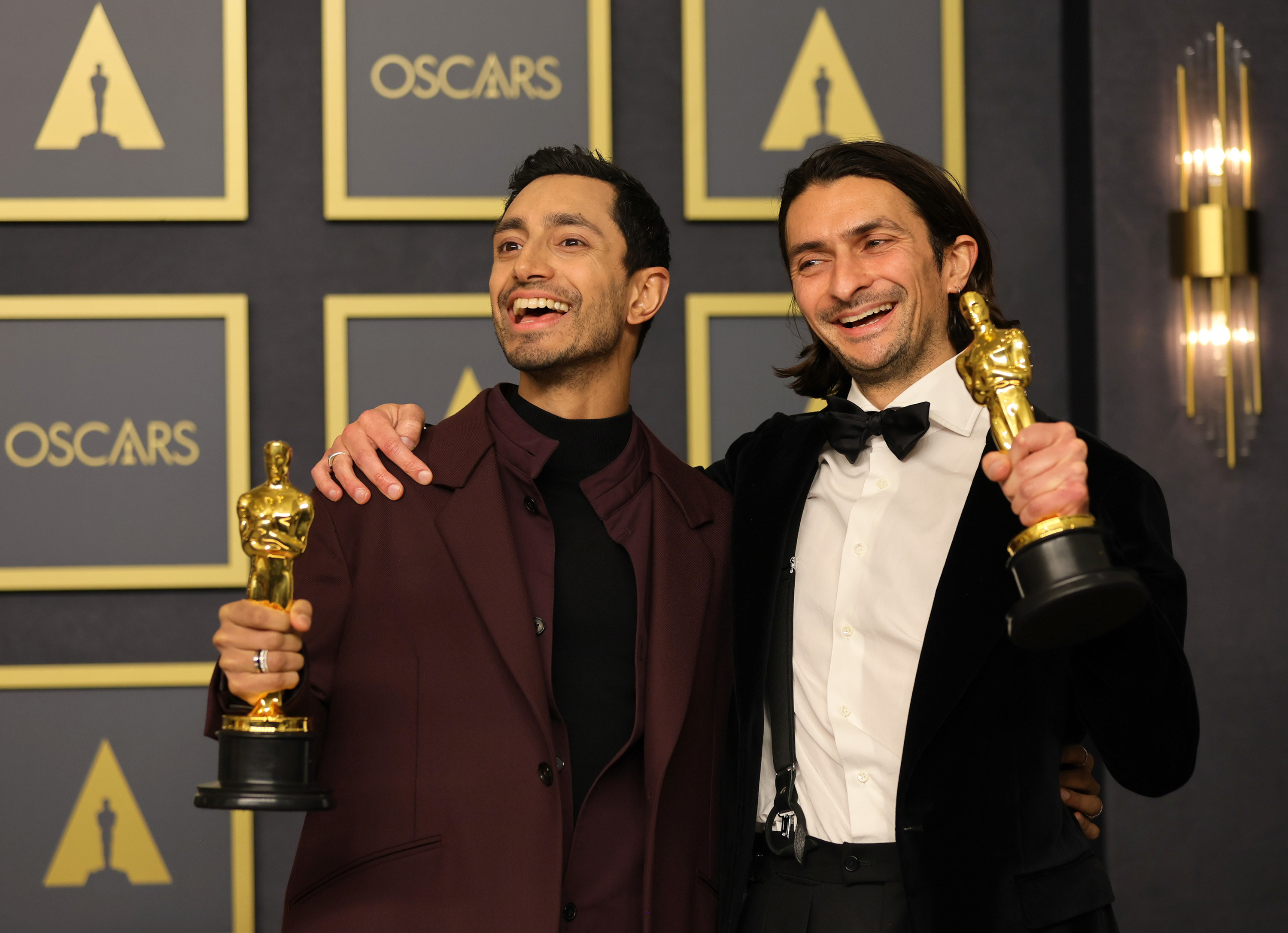 The British actor and musician took home his very first Oscar for The Long Goodbye, which he cowrote and starred in. The short film explores his identity as a British-Pakistani artist and includes music from his 2021 album of the same name.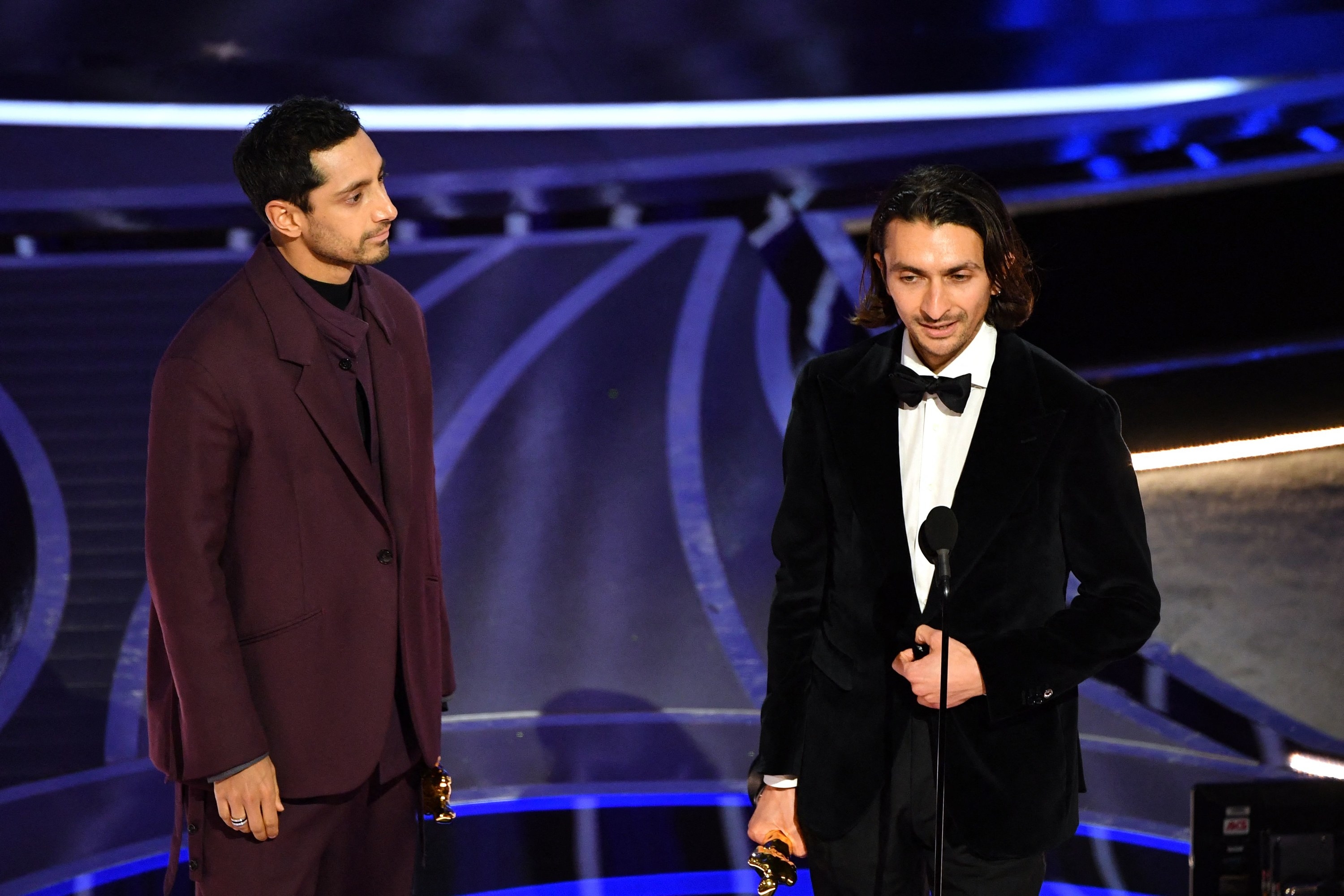 "This is for everyone who feels like they don't belong," he said in his acceptance speech. "Anyone who feels like they're stuck in no man's land. You're not alone. We'll meet you there. That's where the future is."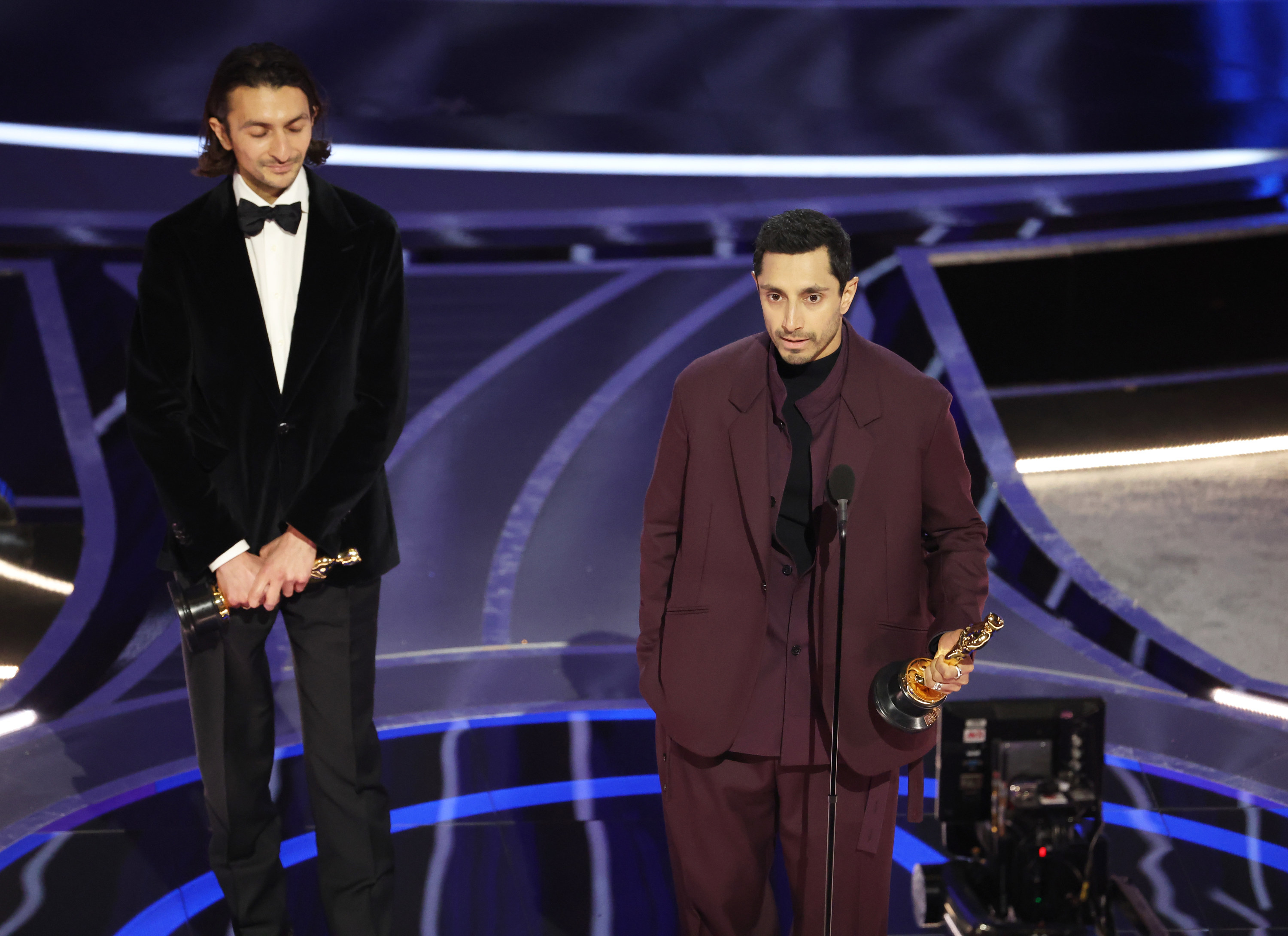 9.
Billie Eilish is halfway to an EGOT.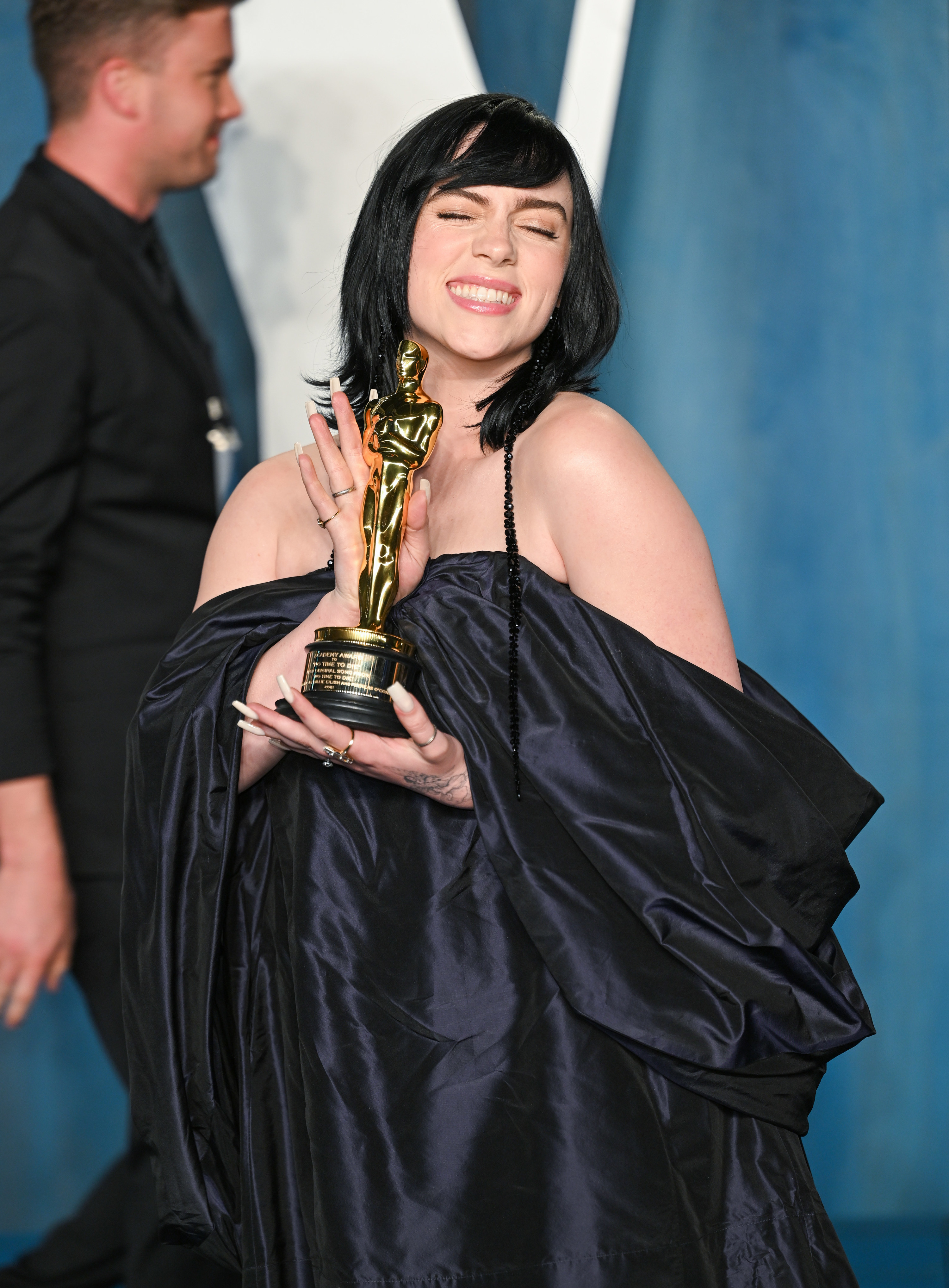 Billie Eilish, along with her brother and writing partner, Finneas O'Connell, won her first Oscar on Sunday night. The sibling duo was awarded Best Original Song for their titular theme from the latest James Bond movie, "No Time to Die."
The win made it the third consecutive Bond theme to take home the award, following Sam Smith's win for "Writing's on the Wall" from 2015's Spectre and Adele's song for Skyfall in 2012.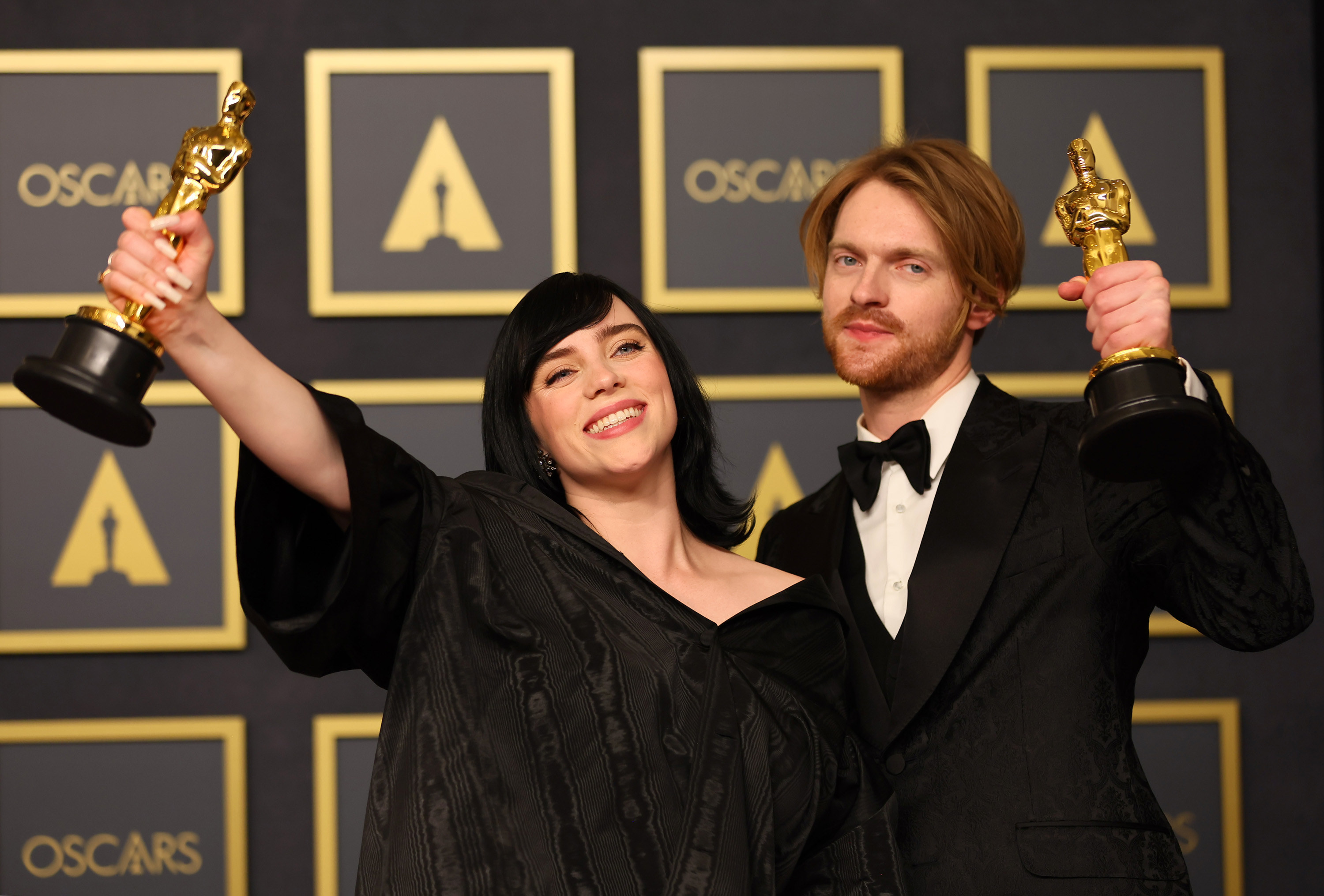 Thanks to delays due to COVID-19, their triumph comes two years after the song was initially released, and three years after it was written by the duo.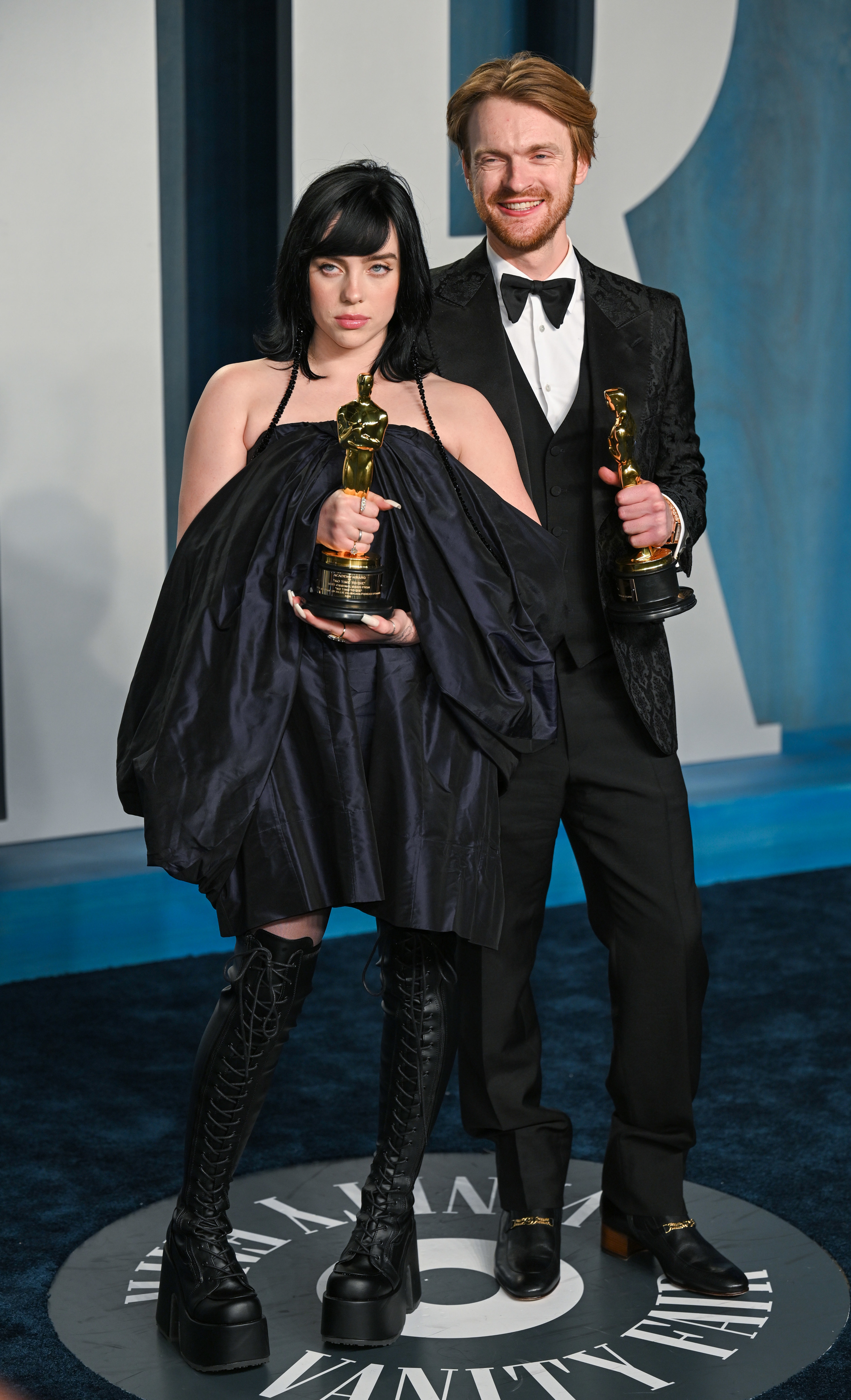 And so, with a stash of Grammys already under her belt, Billie is well on her way to potentially achieving the highly sought-after EGOT status — just an Emmy and a Tony to go! Not bad for a 20-year-old.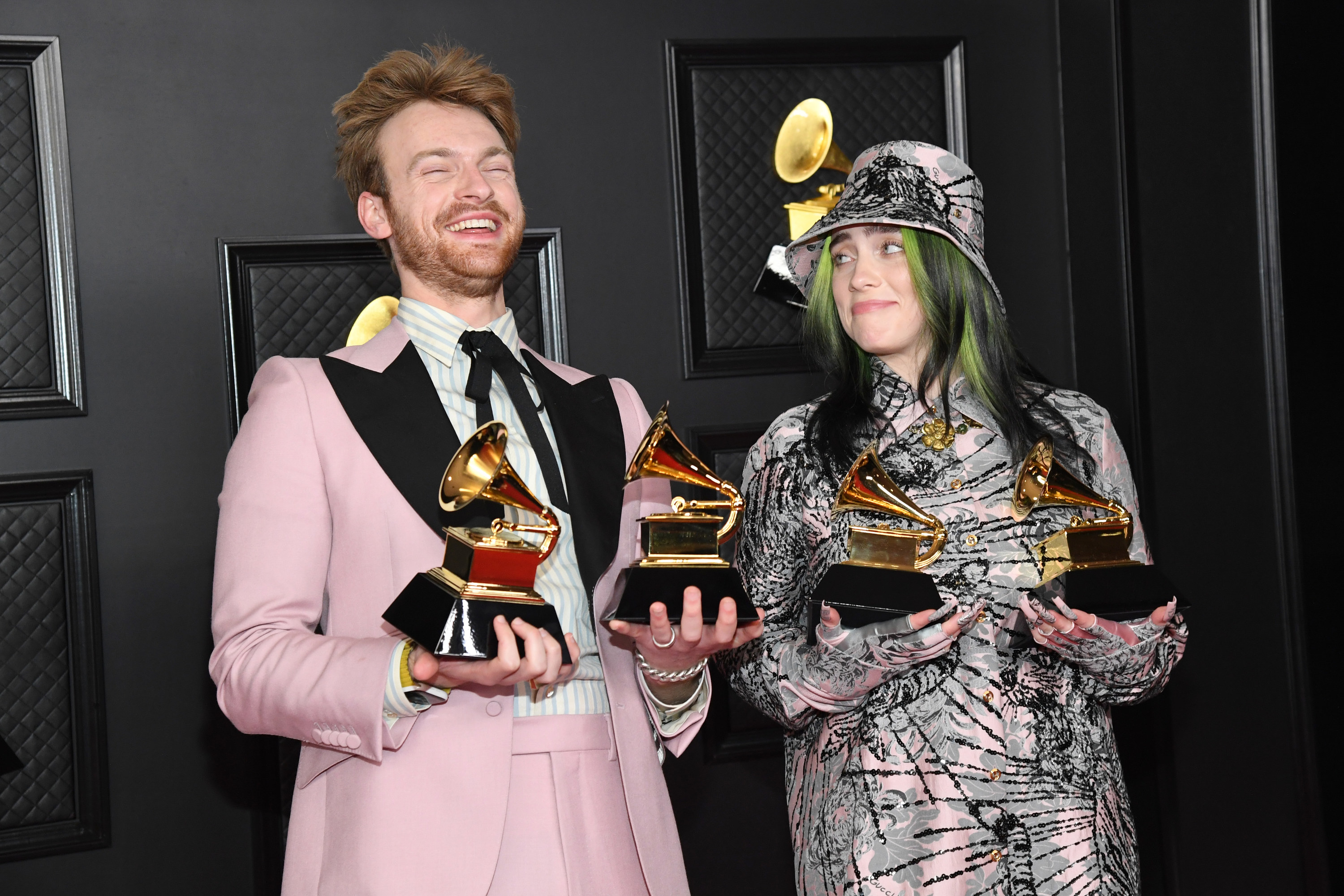 10.
Jessica Chastain won her very first Oscar.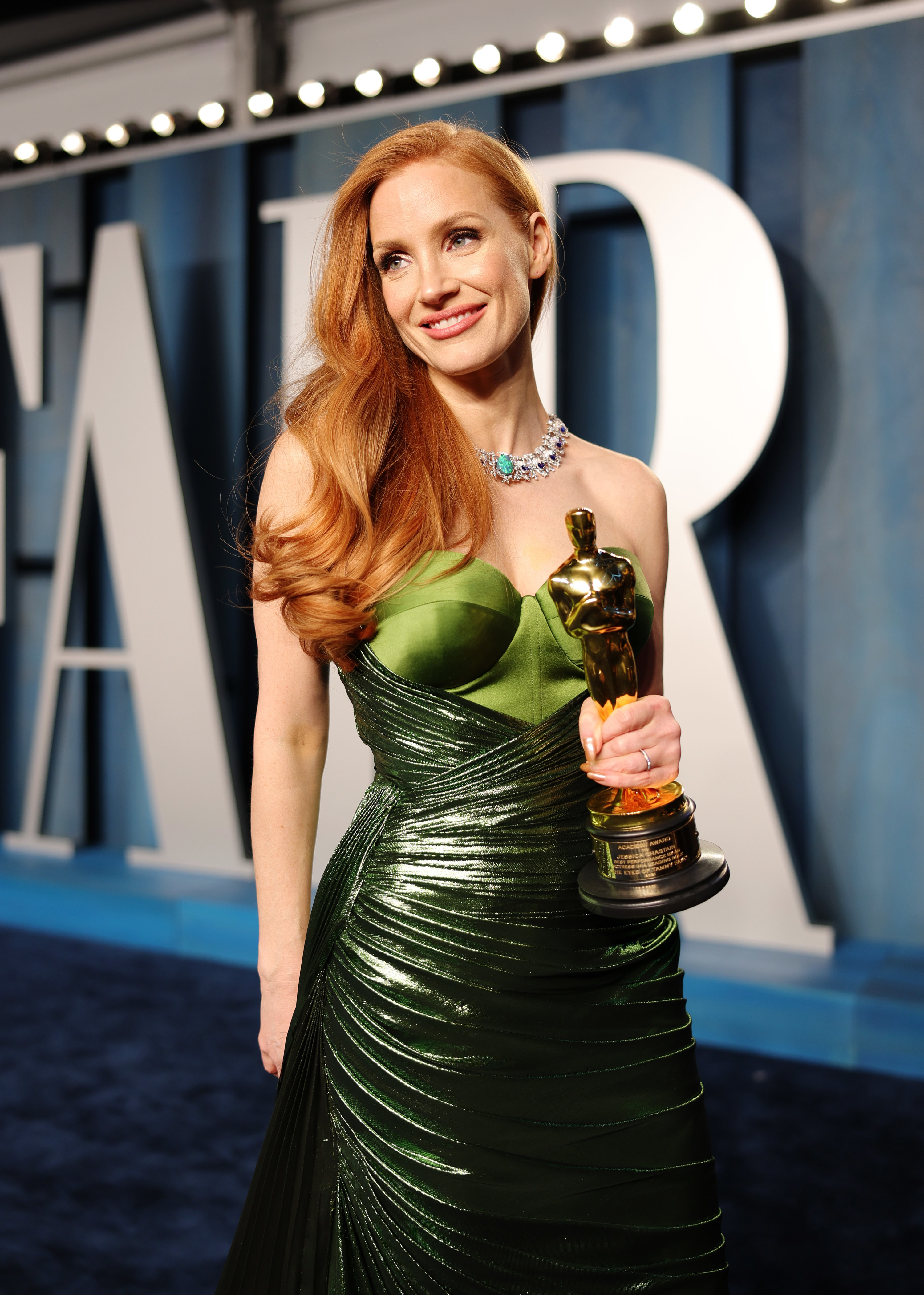 Third time's the charm! After losing out on two previous occasions, Jessica Chastain is finally an Academy Award winner.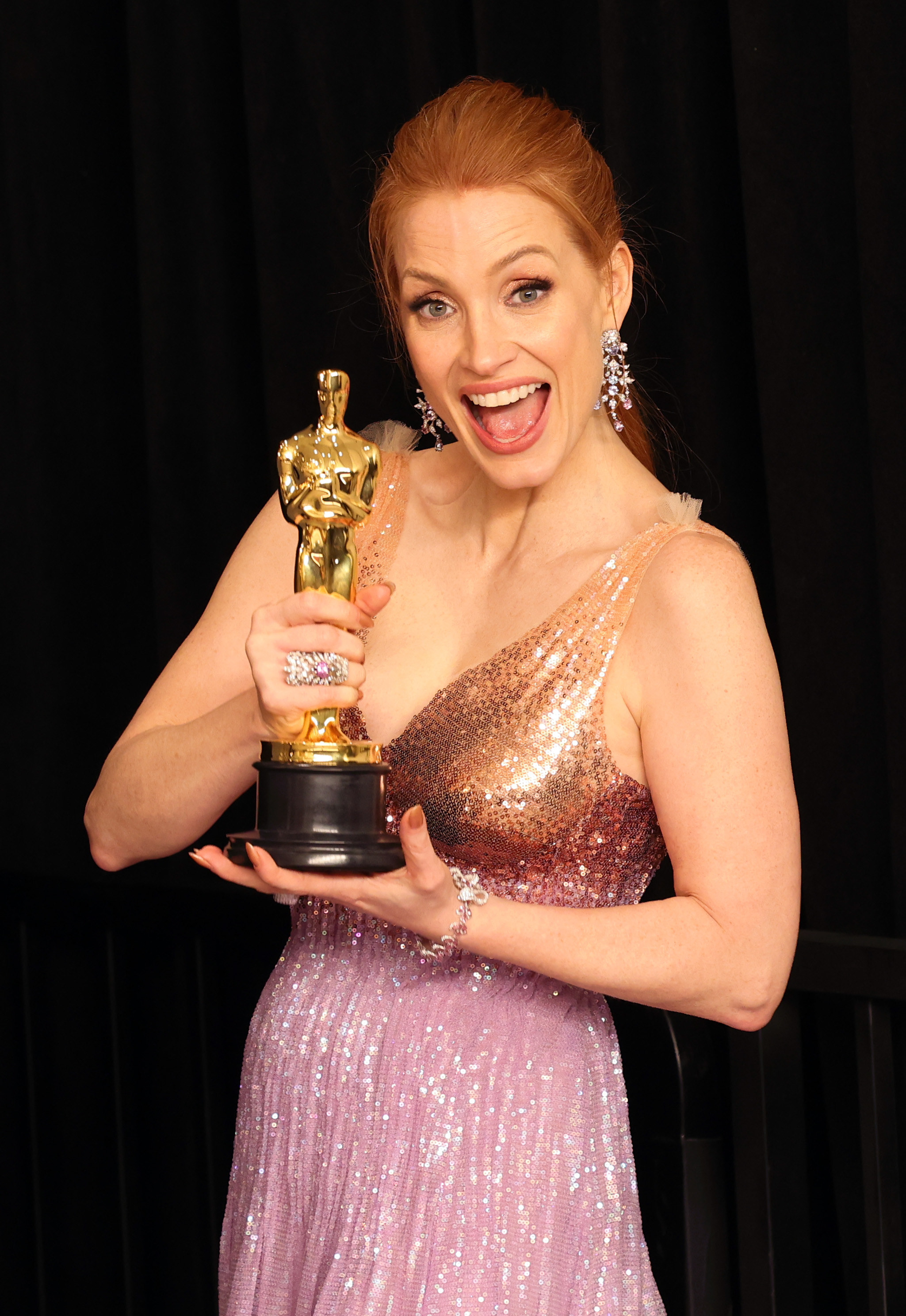 The actor was crowned Best Actress for her portrayal of Tammy Faye Bakker in the biopic, The Eyes of Tammy Faye. The film explores Tammy Faye and Jim Bakker's (played by Andrew Garfield) complicated marriage as she dedicated her life to supporting the LGBTQ+ community.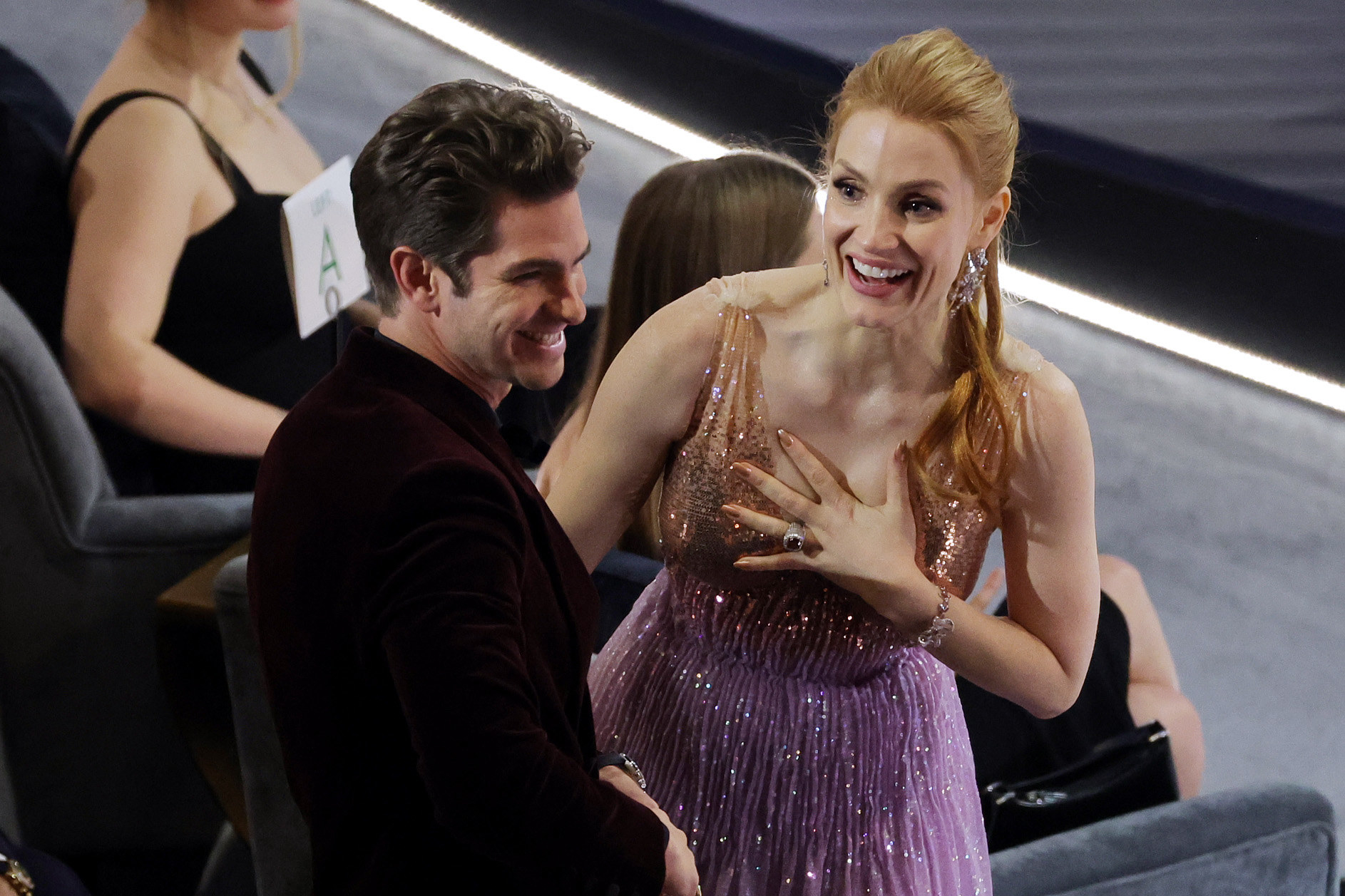 Honoring Tammy Faye in her acceptance speech, Jessica alluded to LGBTQ+ rights, seemingly calling out Florida's "Don't Say Gay" bill.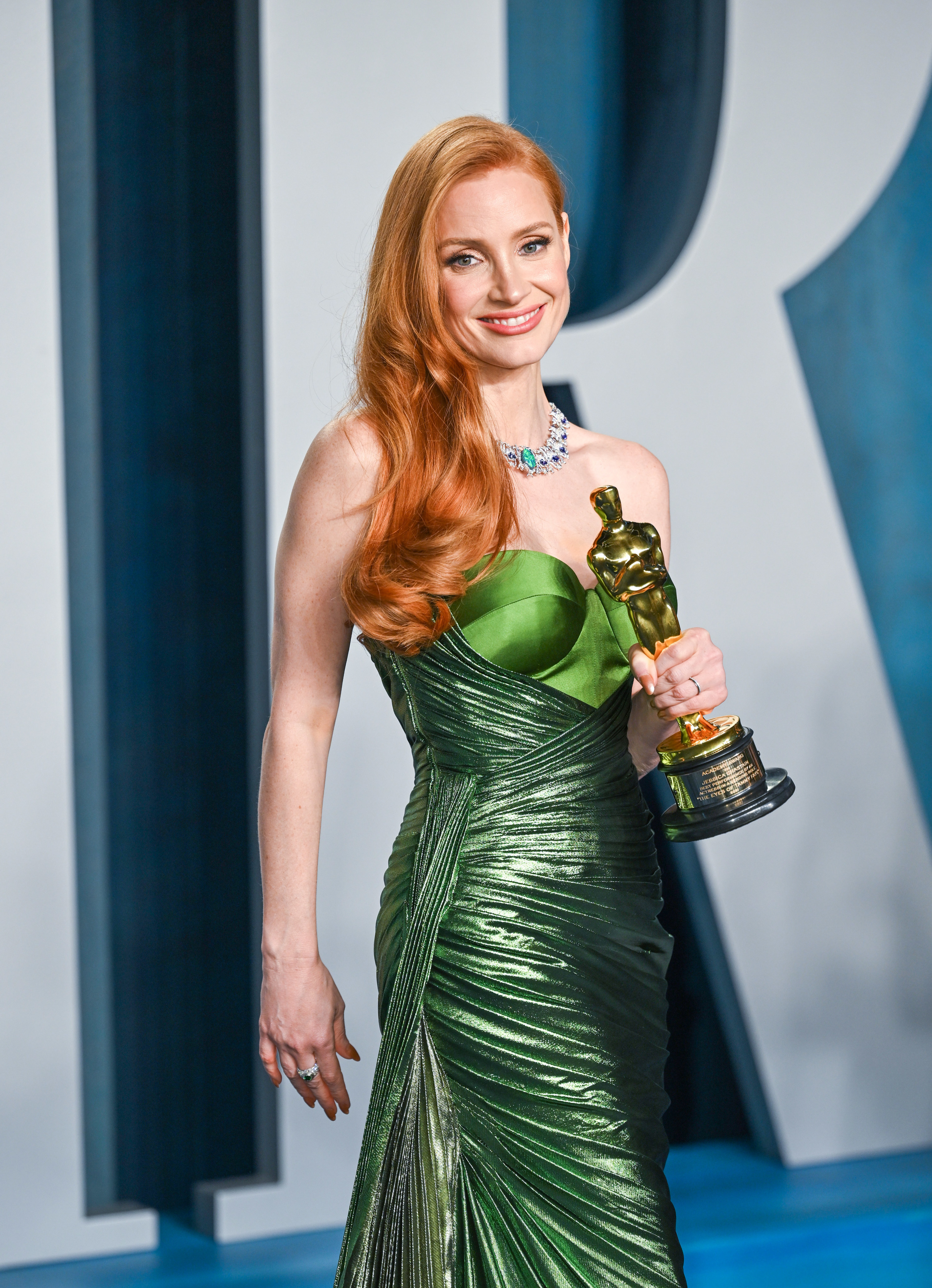 "We're faced with discriminatory and bigoted legislation that is sweeping our country with the only goal of further dividing us," she said. "There's violence and hate crimes being perpetuated on innocent civilians all over the world. And in times like this, I think of Tammy and I'm inspired by her radical acts of love."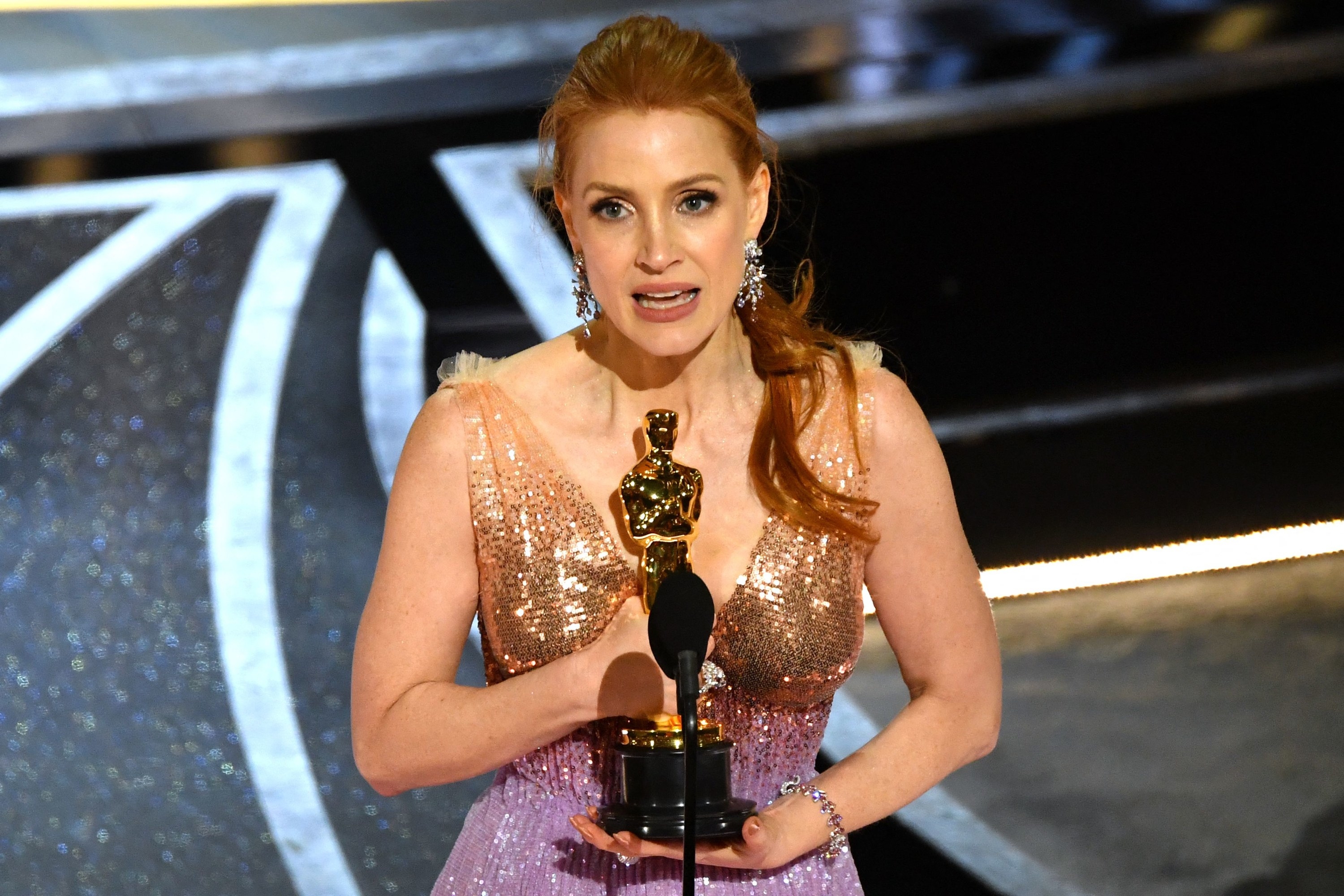 And so, after much criticism leveled at the academy for its failure to celebrate a diverse range of talent, this year's ceremony marks a groundbreaking year for women, minority groups, and first-time winners that we hope won't be forgotten.