Thousands of people continued to protest Wednesday night across the US after Donald Trump won the presidential election.
What initially broke out in mostly college-centric cities on the West Coast in the early hours of Wednesday spread as the day wore on to Arizona, Iowa, Colorado, New York, and Washington, DC.
Protesters shut down roadways, students walked out of classes, and in Oakland set trash cans on fire.
The demonstrations started almost immediately after Trump was declared the winner, capping off an unrelenting and unlikely campaign to become president-elect. The upset stunned Democrats who had heavily anticipated witnessing history in electing Hillary Clinton as the nation's first female president.
At many demonstrations, protesters refused to accept a Trump presidency. On Wednesday, even larger crowds came together in cities across the US. In New York and Chicago alone, thousands of people gathered.
Here's a look at the demonstrations that have unfolded so far across the US: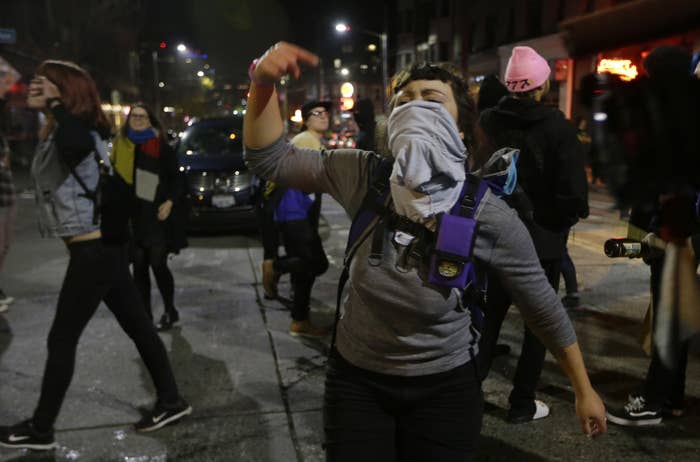 Oakland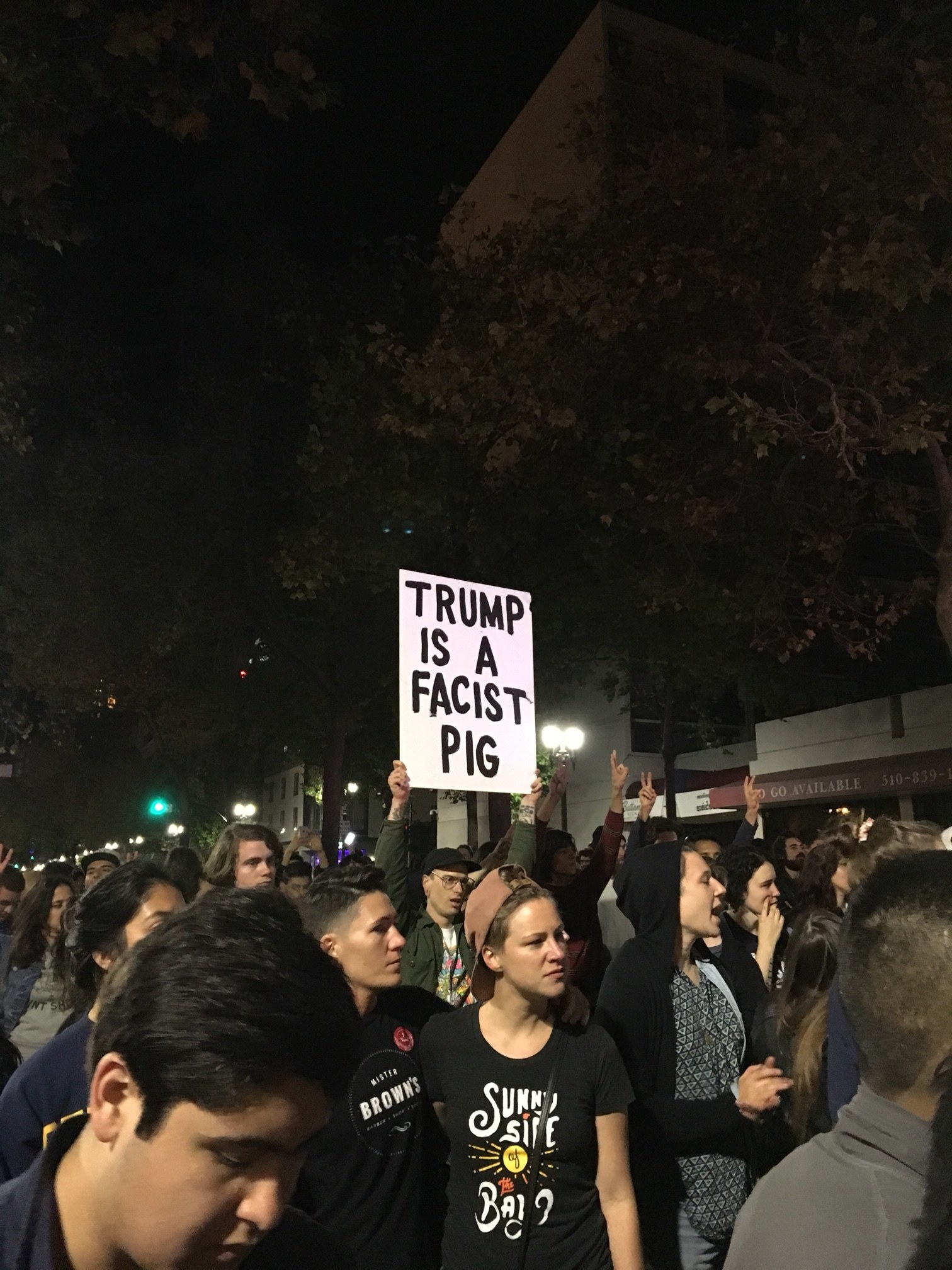 Police officials told BuzzFeed News officers in riot gear responded to the area to block off streets, but there were no immediate reports of arrests.
Los Angeles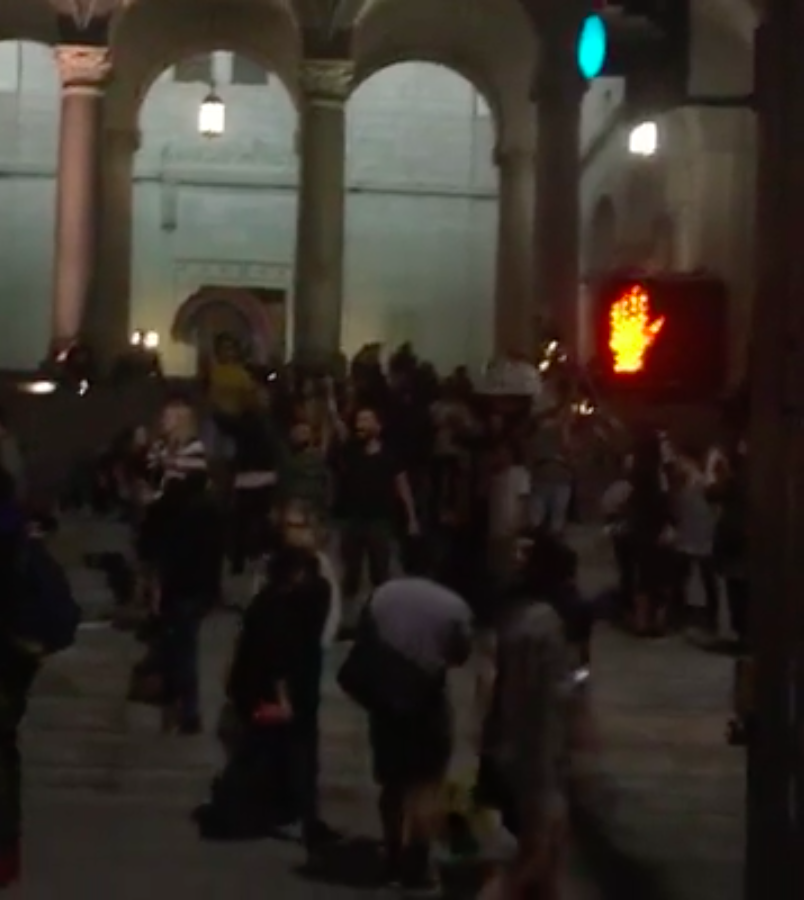 Protesters in LA blocked the 101 freeway by walking through the parked cars.
Protesters were heard chanting "pussy grabs back."
LAPD officers arrested at least 13 people, Officer Tony Im told the LA Times. CBS Local Los Angeles' reporter on the ground said the protest began as a disorganized but peaceful demonstration, but became increasingly unruly as LAPD officers and the California Highway Patrol moved in to dispel the 300-odd protesters.
Protests also erupted near several university campuses in California.
University of California, Los Angeles
University of California, Irvine
University of California, Santa Cruz
University of California, Berkeley
University of California, Santa Barbara
University of California, Davis
San Jose State University
San Francisco State University
University of California, San Diego
California State University, East Bay
Washington, DC
Portland, Oregon
Seattle, Washington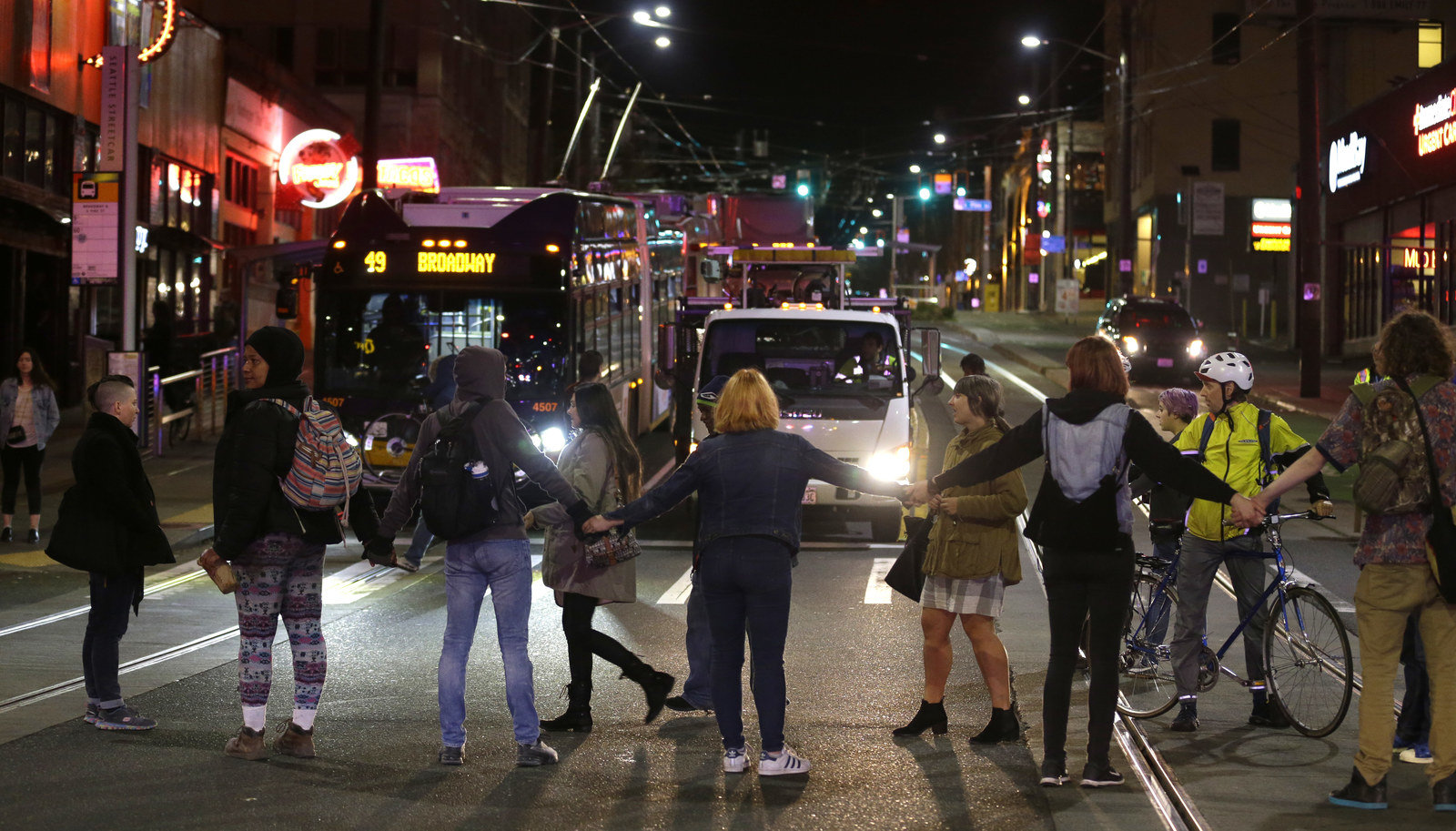 Protesters chanted, "Not my president."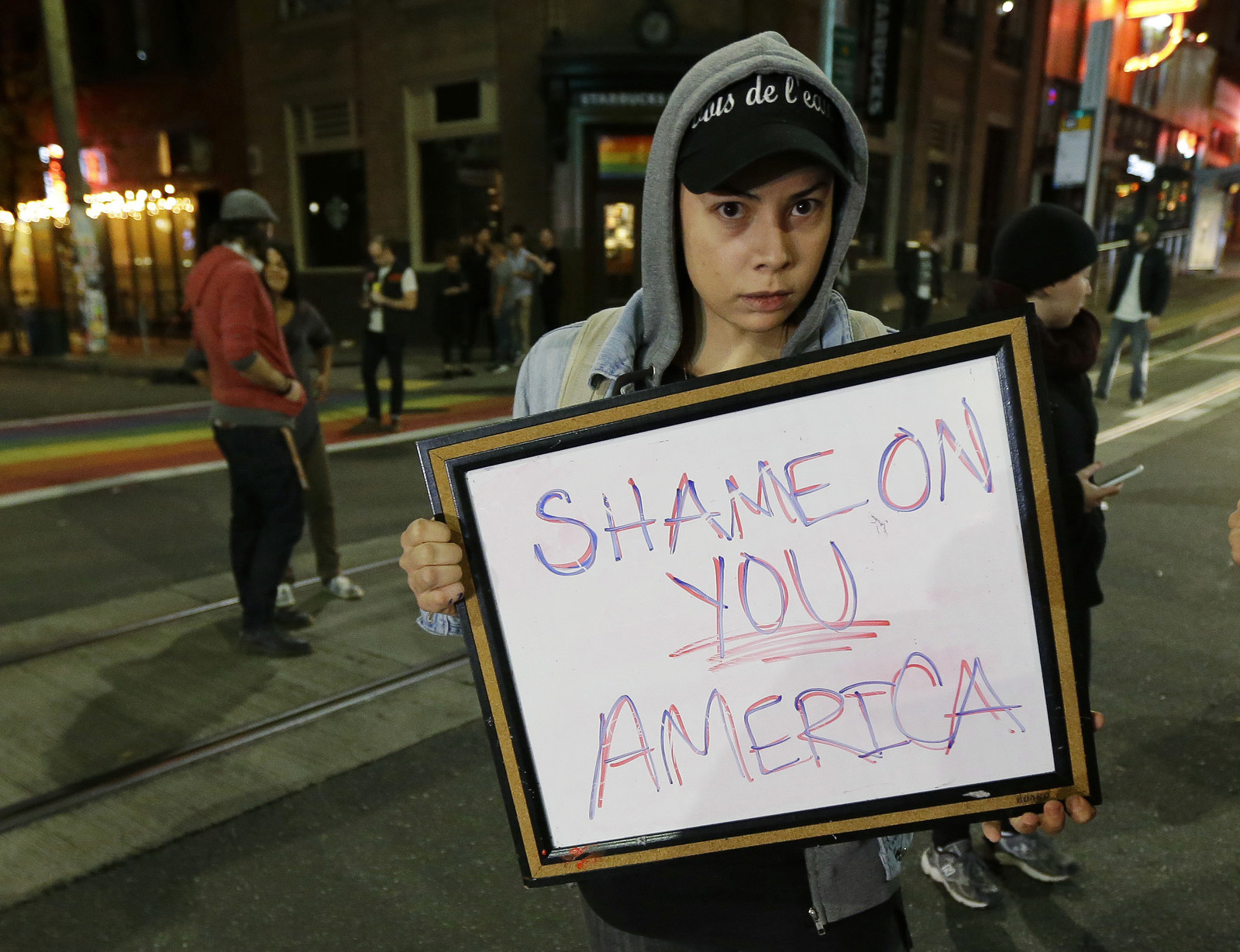 Twitter users began changing their profile photos and headers to all black in protest of Trump's win, using the twitter hashtag #TwitterBlackout.
The protests continued into Wednesday afternoon as a group of anti-Trump protesters walked through San Francisco.
High school students across the country also staged walkouts in protest of the election results.
Berkeley, California
Phoenix, Arizona
San Jose, California
Santa Barbara, California
Des Moines, Iowa
Seattle
Boulder, Colorado
Anti-Trump protests were also planned for cities around the US and beyond on Wednesday night, drawing thousnds.

Chicago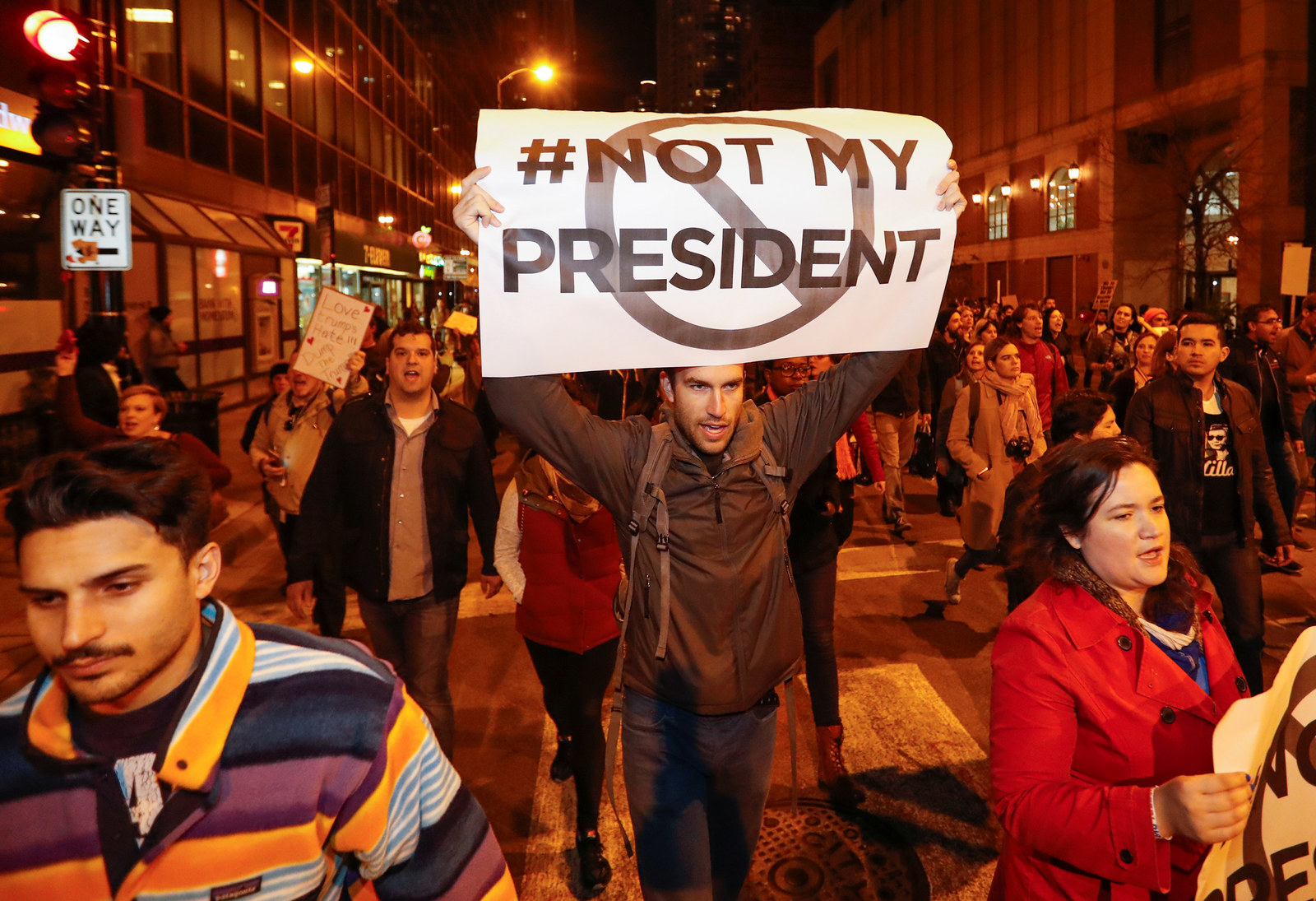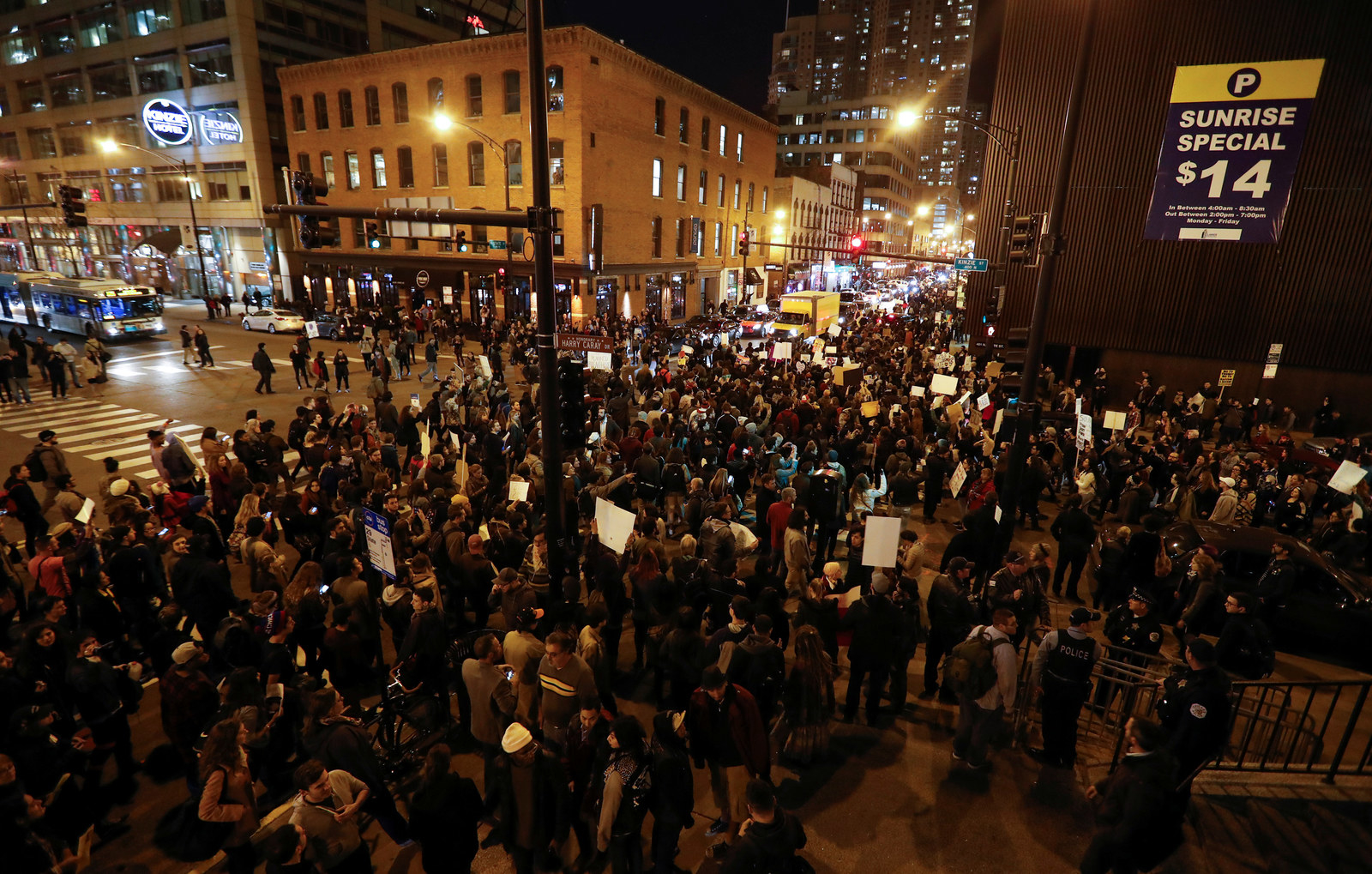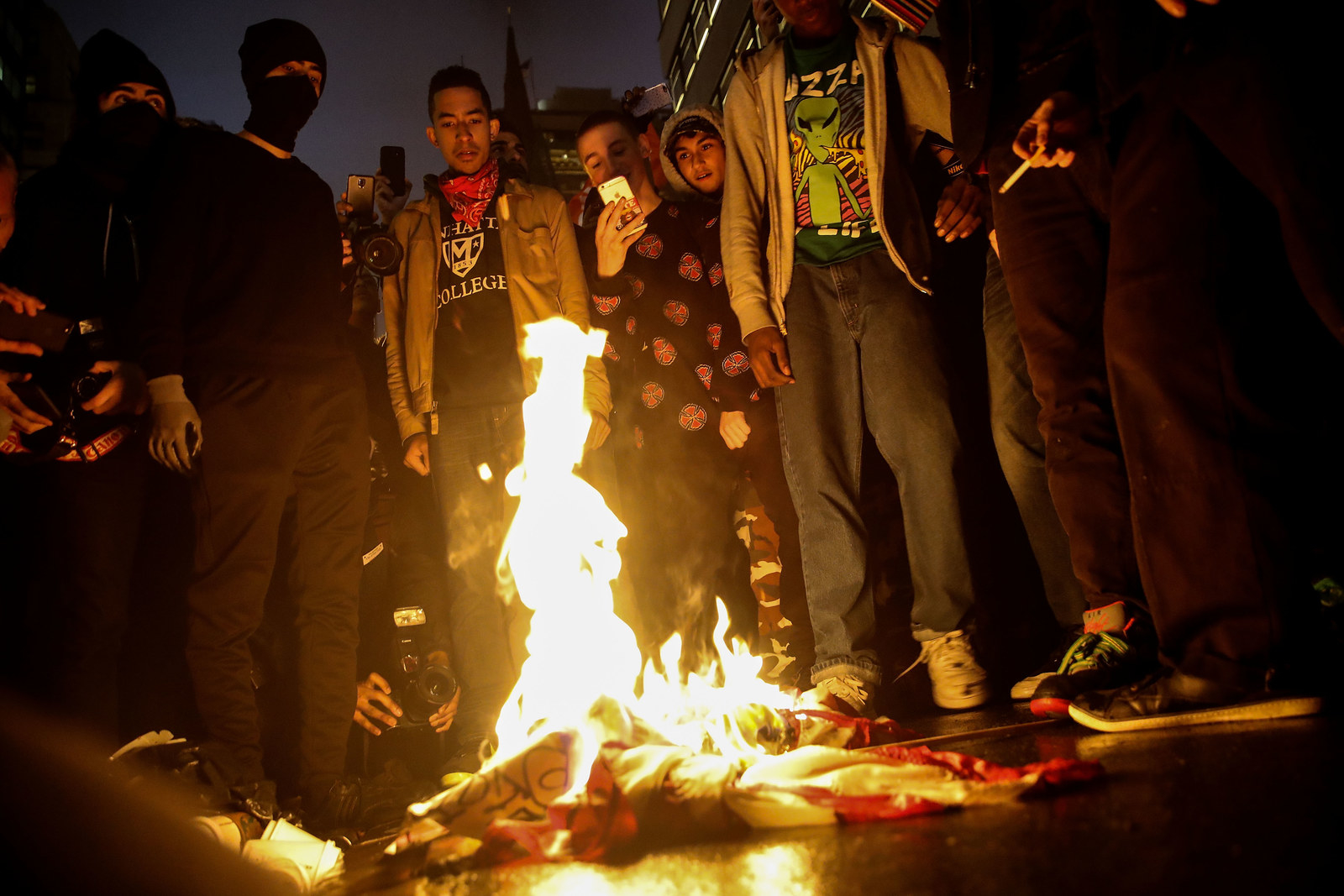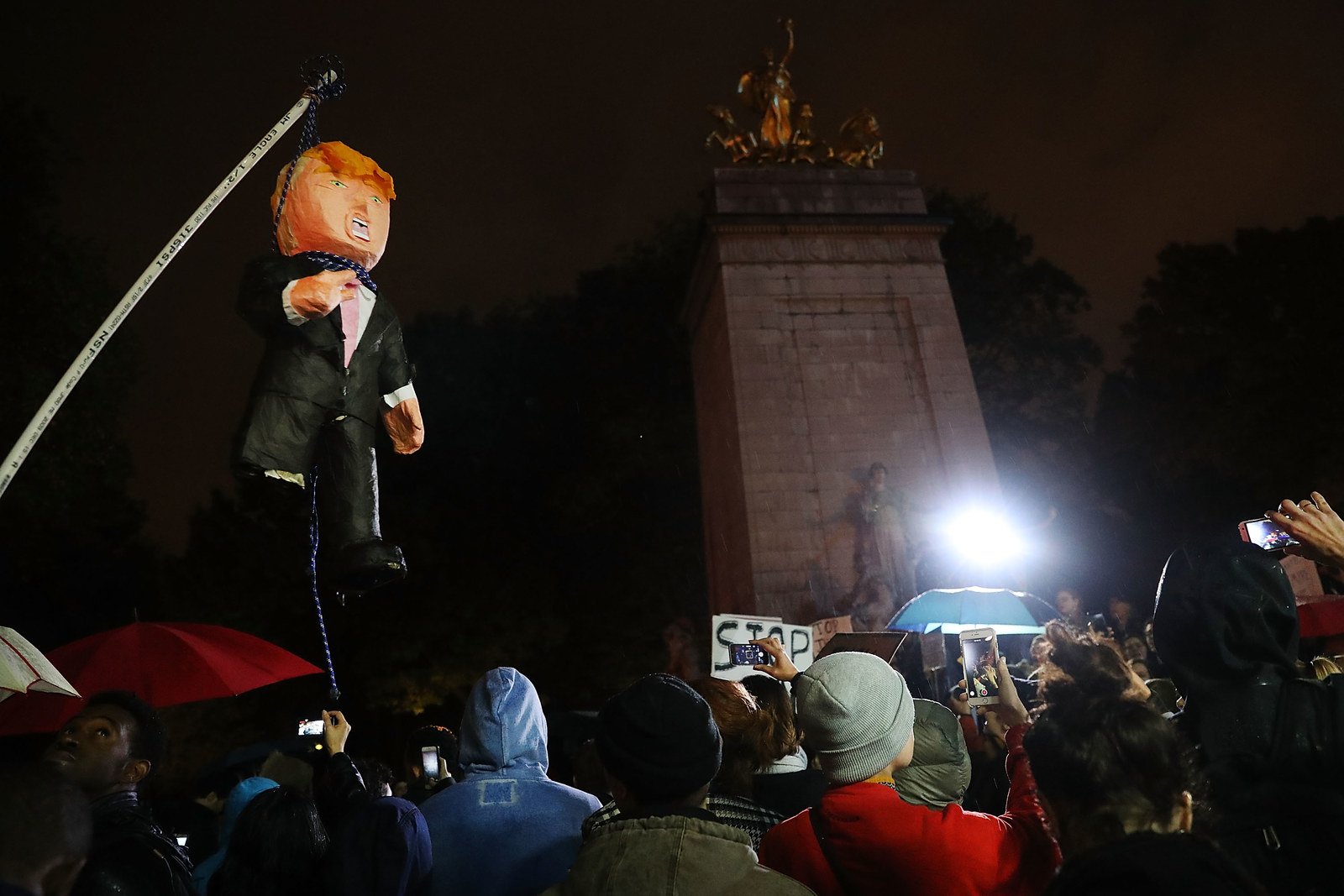 Austin
Los Angeles
Philadelphia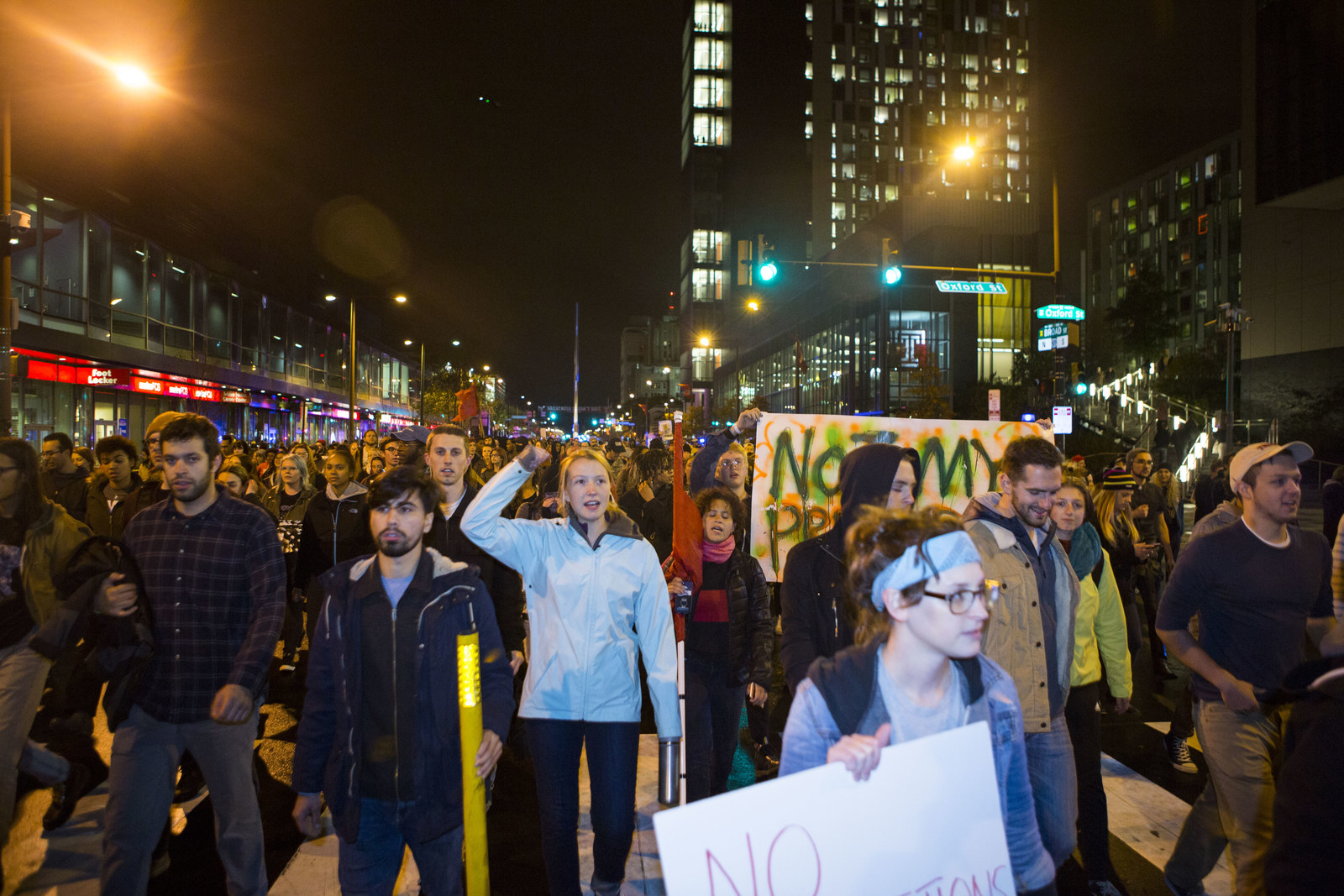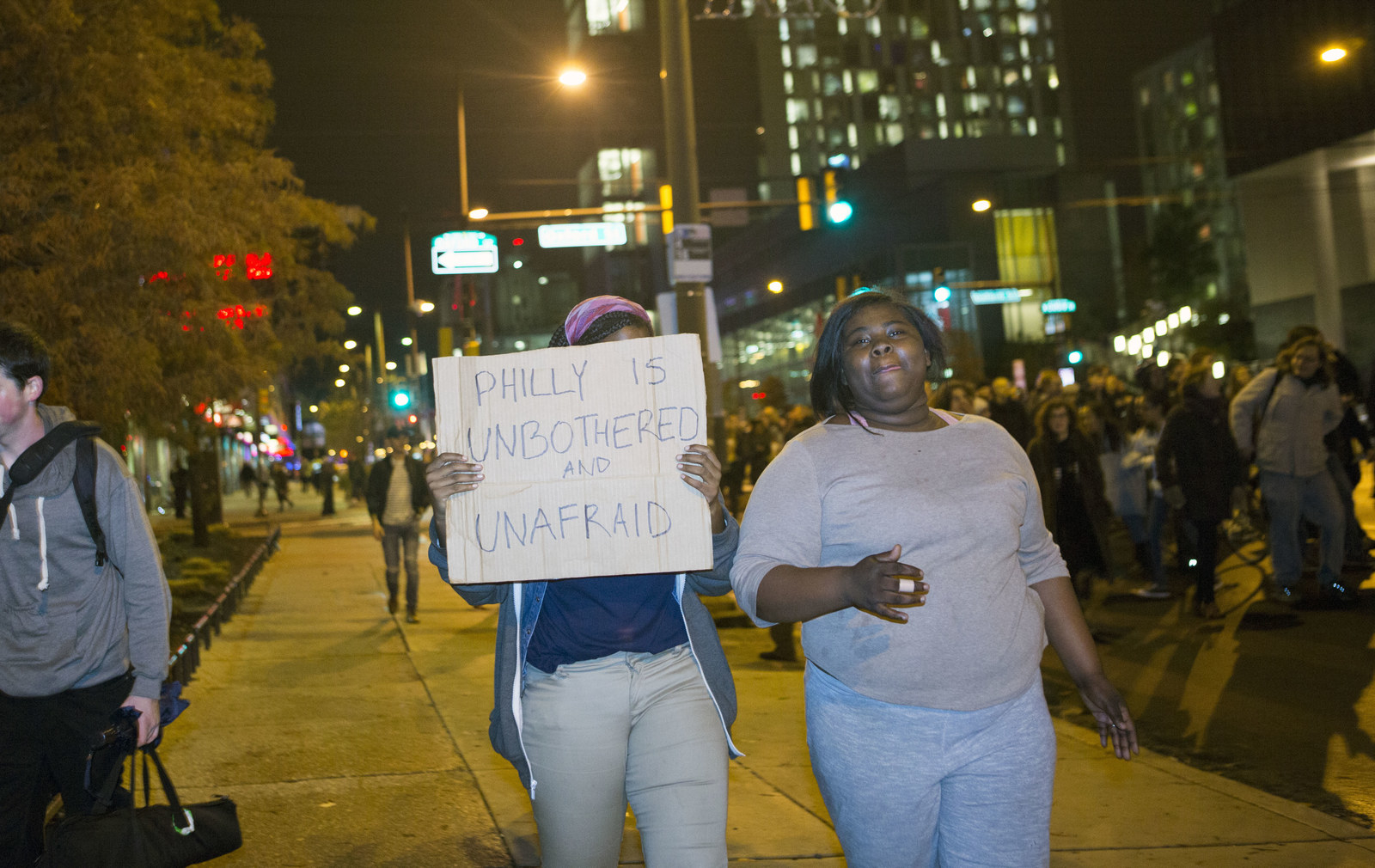 London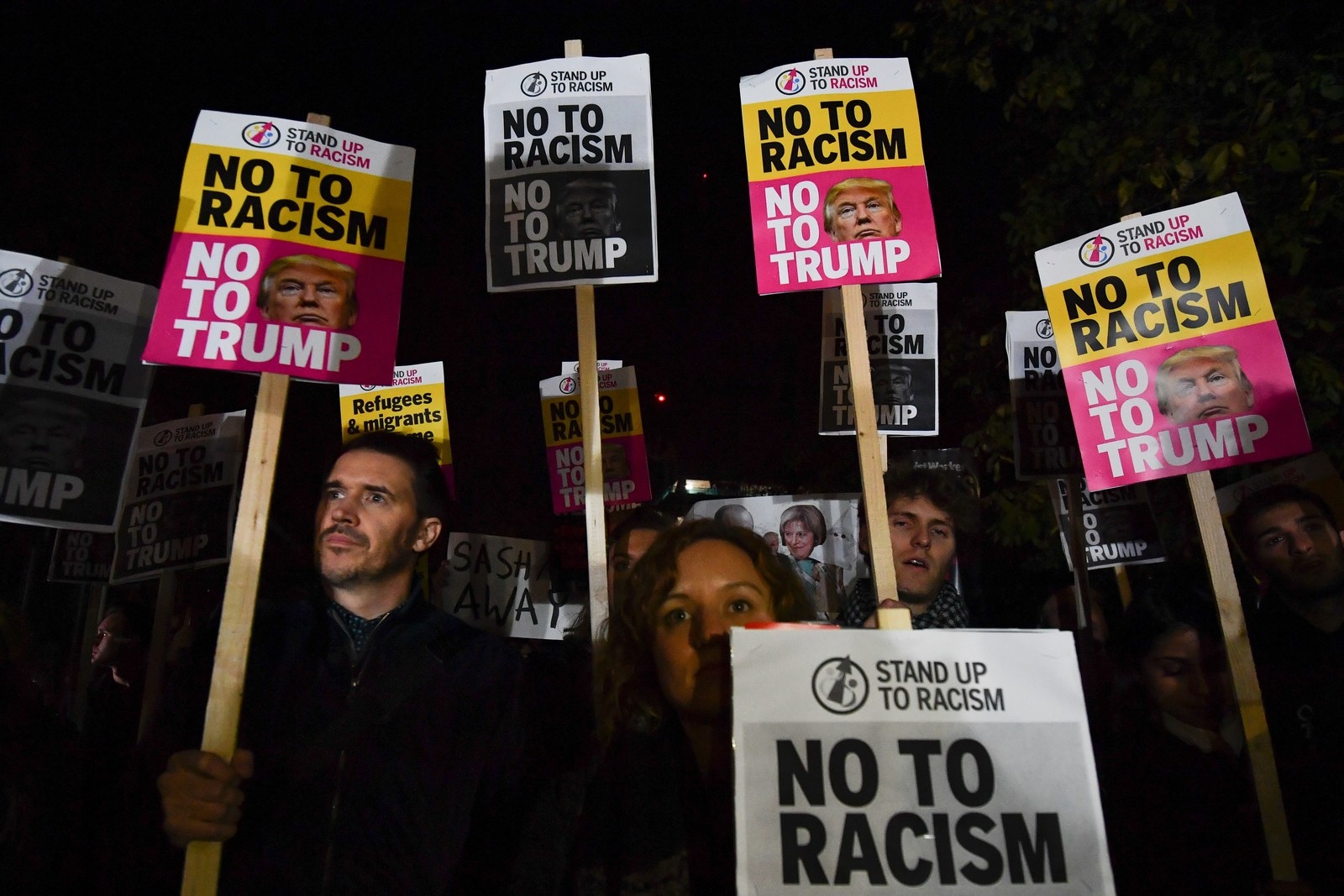 Seattle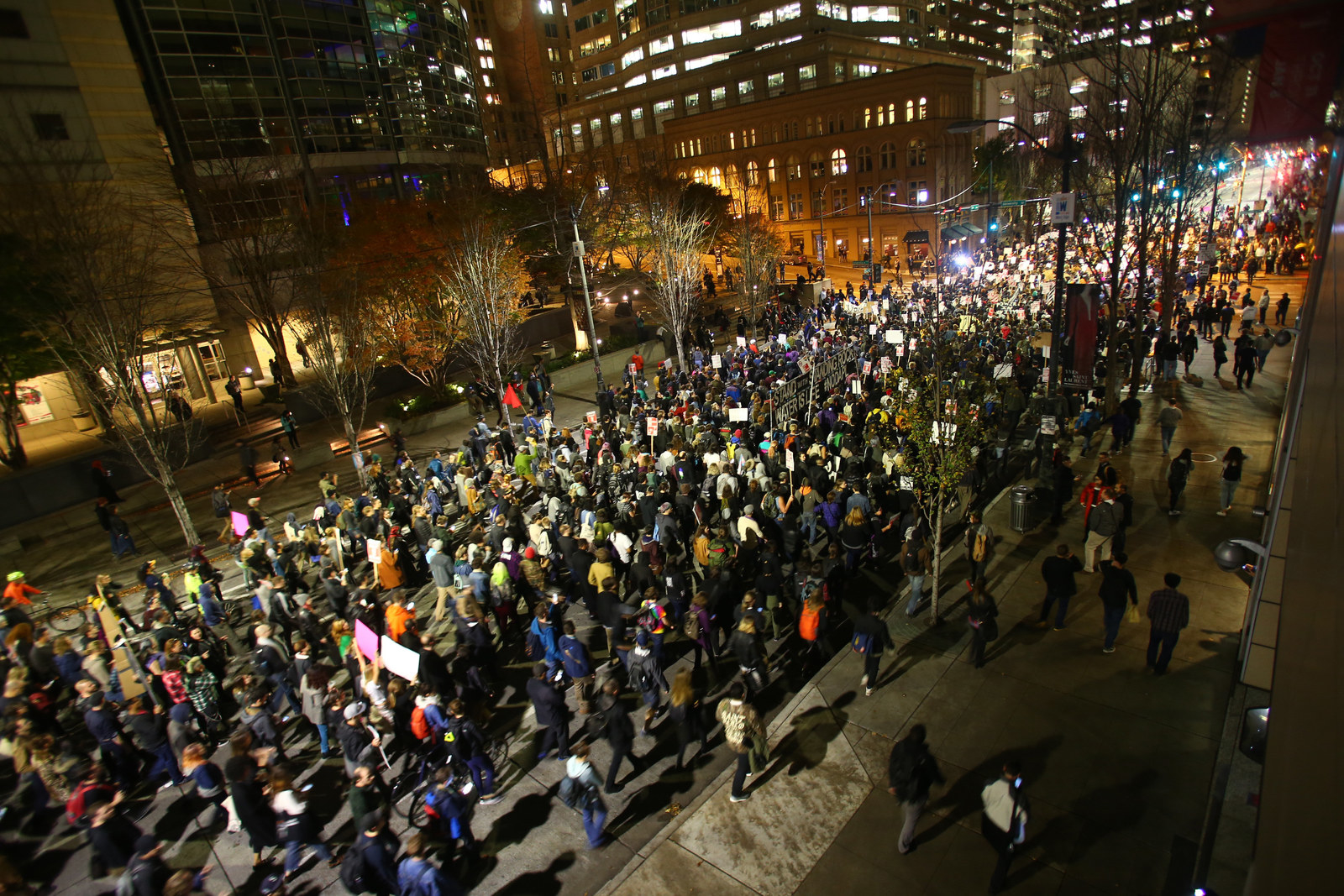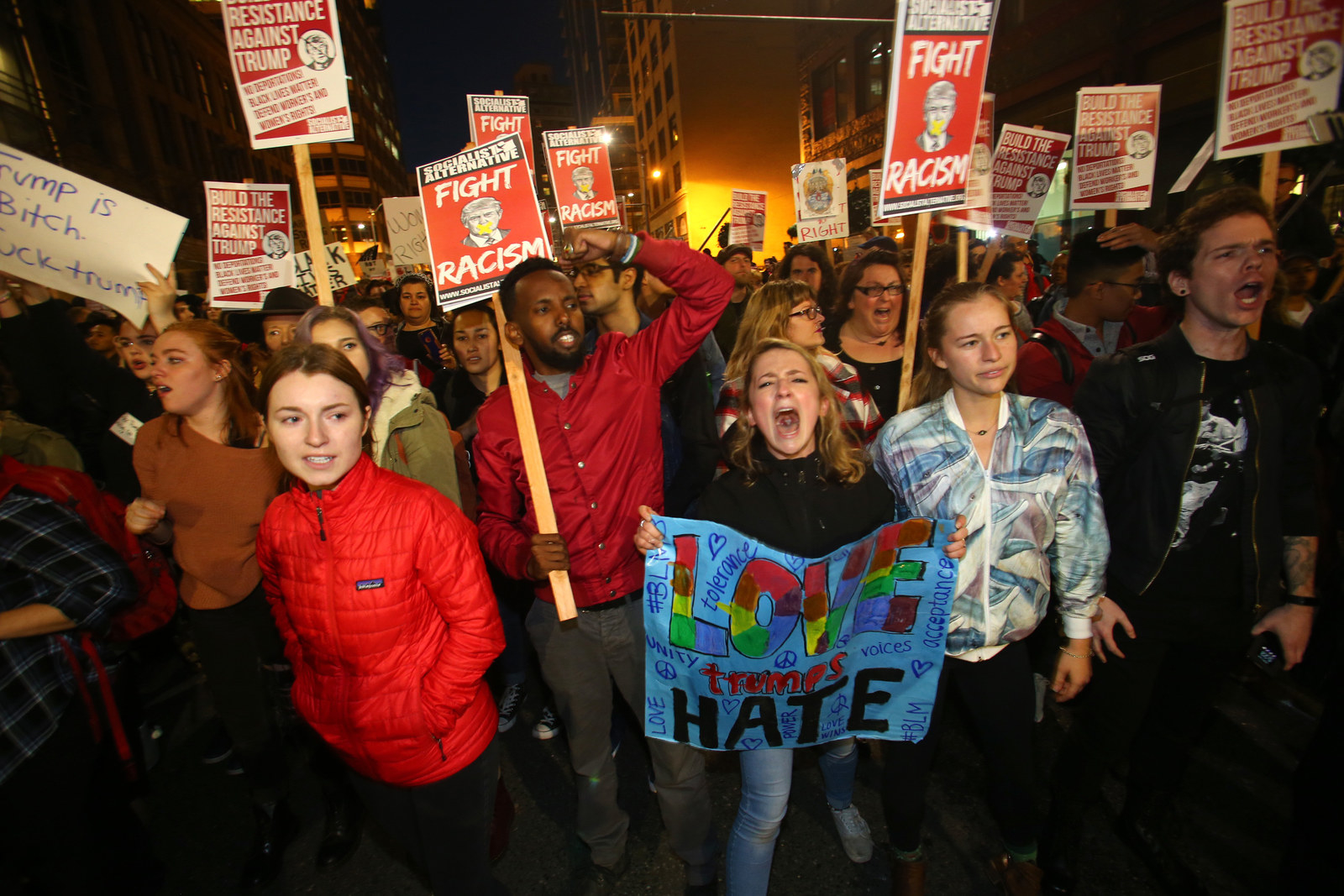 Boston
San Francisco