Ellen Pao Loses All Four Counts Of Discrimination Case Against Kleiner Perkins
The jury ruled in favor of Kleiner Perkins on all four counts after being sent back for further deliberations due to a miscount on the final claim.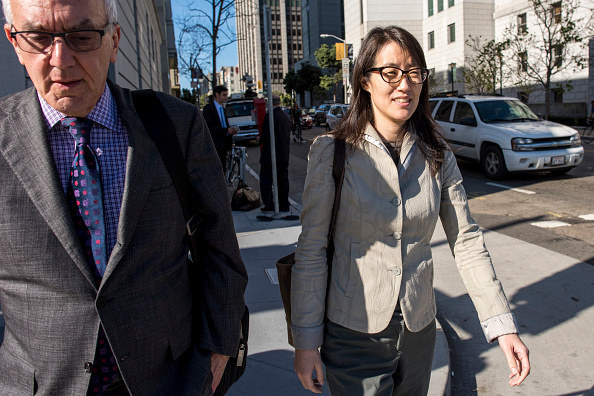 Kleiner Perkins Caufield and Byers did not discriminate or retaliate against Ellen Pao, a former employee, a jury has ruled.
Pao, who worked for the storied venture capital firm for years and is now the interim CEO of Reddit, sued Kleiner on four interrelated counts: First, that the firm discriminated against her based on her gender; second, that it retaliated against Pao after she complained; third, that it failed to take the steps necessary to prevent gender discrimination; and finally, that the firm retaliated to this lawsuit by firing Pao.
After several weeks of testimony and two days of deliberation — plus a confusing interlude after the jury miscounted its votes — the jury, composed of six men and six women, has decided that the evidence did not support any of these claims.
The jury originally indicated no votes on all four claims, but Judge Harold Kahn determined that they had miscounted their votes on the fourth claim: The law requires that 9 out of the 12 jurors agree, but after polling the jury individually, Kahn counted only eight "no" votes, after which he sent the jury back to deliberations. But after almost two hours, one juror switched votes, giving the "no"s the requisite nine — meaning that Pao did, in fact, lose on all four claims.
Later, juror Steve Sammut confirmed to the press that one juror changed his mind between the deliberation and the courtroom. In statements to the press, Sammut and other jurors described a process that was relatively smooth but for the final hiccup.
The case has captivated Silicon Valley and become a flashpoint in the ongoing discussion about the treatment and role of women in tech. Today's verdict is a major victory for Kleiner Perkins, which has maintained throughout the trial that it has a good record on women, and that Pao was fired for subpar performance, not her gender.
"Today's verdict reaffirms that Ellen Pao's claims have no legal merit," the firm said in a statement. "We are grateful to the jury for its careful examination of the facts. There is no question gender diversity in the workplace is an important issue. KPCB remains committed to supporting women in venture capital and technology both inside our firm and within our industry."
And in a statement to the press immediately after the verdict, a stoic-looking Pao said, "I have told my story and thousands of people heard it. If I've helped to level the playing field for women and minorities in venture capital, the battle was worth it.
"Now, it's time for me to return to my career."