Today Apple released a report revealing the racial and gender breakdown of its staff and championing its diversity efforts.
Apple hired 65% more women, 50% more African-Americans, and 66% more Latinos last year than it did the previous year.

And in the first six months of 2015, nearly half of the company's new hires were women, black, Latino, or Native American.
But overall, the company is still 69% male and 54% white.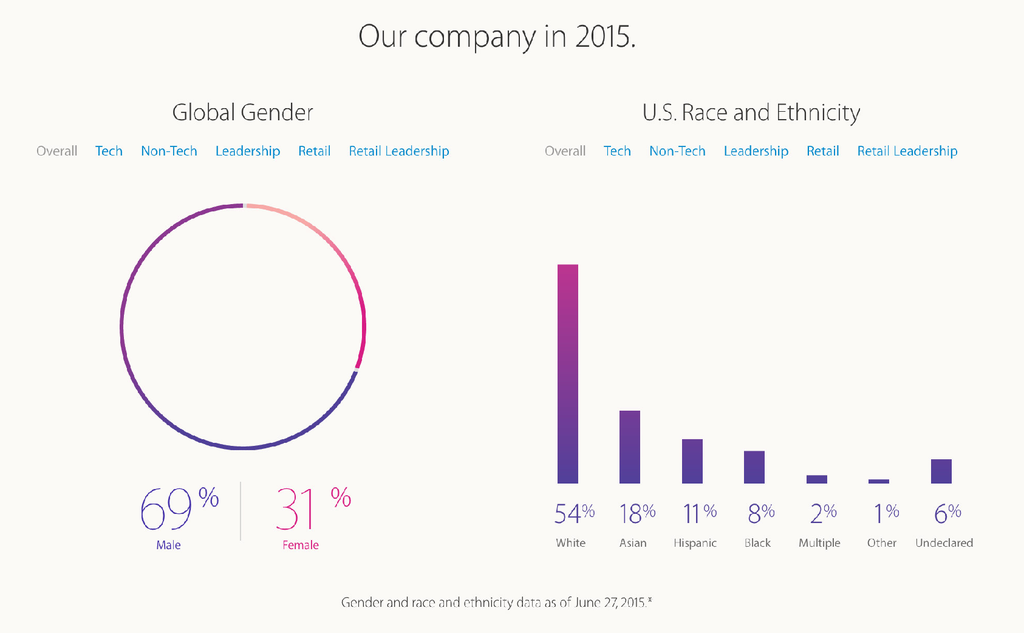 And its leadership is 72% male and 63% white.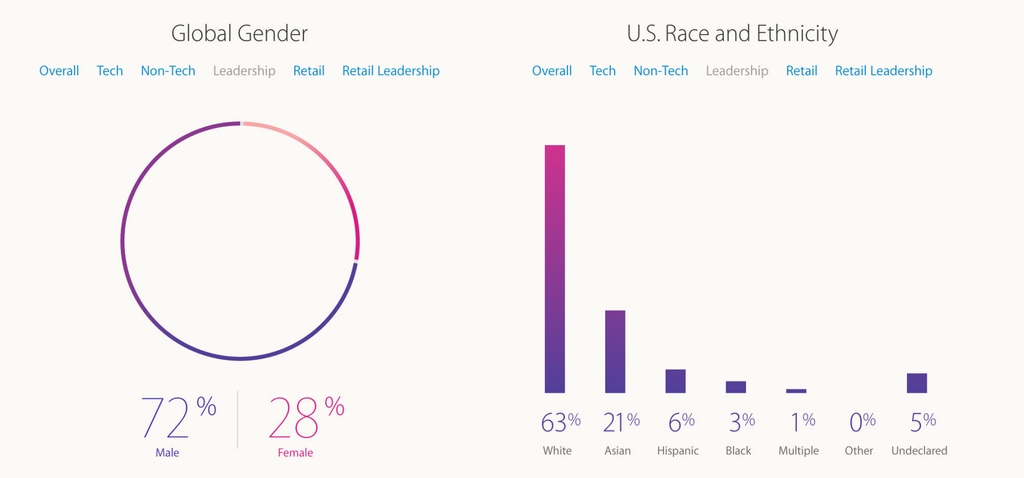 According to the company's 2014 Employer Information Report, 60 of the 83 — or 72.2% — of the people on its highest level of leadership were white men.
"Some people will read this page and see our progress," Cook's letter says. "Others will recognize how much farther we have to go. We see both."