Ellen Pao will appeal the result of a high-profile gender discrimination lawsuit she lost against a Silicon Valley venture capital firm.
Earlier this year, Pao lost all four claims in her lawsuit against Kleiner Perkins Caufield and Byers, where she was a junior investing partner. She had claimed gender discrimination after she was passed over for senior partner, but a jury sided with the firm, finding that it did not engage in retaliation or discrimination.
Pao — who is now chief executive of Reddit — filed a claim in May arguing that the $972,814.50 she owes in legal fees to the firm is "grossly excessive and unreasonable."
Her decision to appeal, which was reported Monday by Reuters and other media outlets, appears to take a previous offer by Kleiner Perkins Caufield and Byers to wave the legal fees "should Ellen Pao choose to bring this legal matter to a close."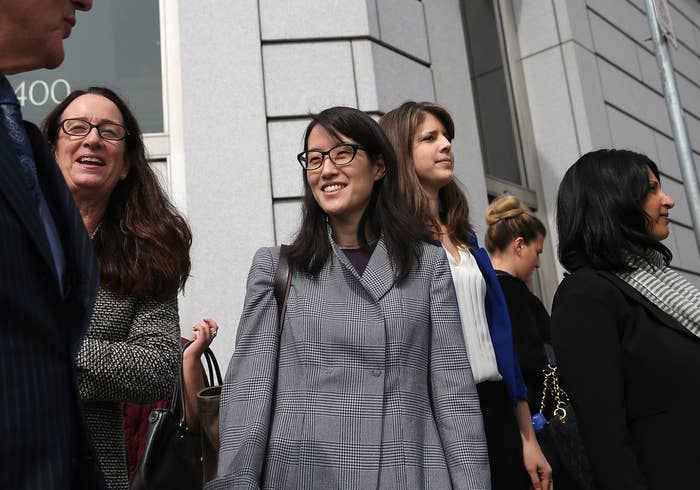 The case captivated Silicon Valley and become a flashpoint in the ongoing discussion about the treatment and role of women in the tech industry. The verdict was seen as a major victory for Kleiner Perkins, which maintained throughout the trial that it has a good record on women, and that Pao was fired for subpar performance, not her gender.
Since she lost the case, Pao was left on the hook for Kleiner Perkins' legal fees. But in her subsequent claim, she cites new California Supreme Court case law saying that in order to recover costs, the firm must prove that Pao's case was "frivolous or malicious — a standard which it cannot meet." The filing makes particular note of the $864,680.25 in expert witness fees Kleiner Perkins is seeking, arguing that they are "unreasonable and unnecessary, particularly when compared to the expert fees" for Pao's witnesses.
"In defending this lawsuit, Kleiner Perkins quite literally spared no expense, hiring duplicative expert witnesses and charging exorbitant rates for travel and accommodations" the filing reads.
As an example, the filing cites the case of expert witness Paul Gompers, who racked up $3,017.20 in costs flying from Boston to San Francisco for a single day of testimony. As Pao's lawyer, Alan Exelrod, notes in a declaration in support of Pao's motion, "non-stop roundtrip economy airfare from Boston to San Francisco is generally less than $750.00."