1.
The Deebot N79
4.
Ativan
If there was one tech product I couldn't live without in 2017, it was Ativan.
When you wake up in the morning in California, Trump has already been awake for four or more hours, tweeting, and the news is in *full effect.* And in the year of our Lord 2017, the news is never, ever good.
Nazis on Twitter! Russians on Facebook! Terrorists in Times Square! Men behaving horribly, everywhere! Good God, we're moving our embassy to Jerusalem? Well I'm sure that will go great... 2017 is basically one long, anxiety-inducing, pertinacious breaking news event.
There was this moment in August, when I was sitting in the Amtrak station with my wife as we prepared to set off for a week in the mountains, when we watched a bellicose Trump on cable TV, saying of North Korea that maybe he wasn't harsh enough. And it just nearly fucking broke me. I'm a Gen X'er who grew up on The Day After and On the Beach and Alas, Babylon. Not long before that speech, I'd been in Seattle, where the newspaper had a picture of North Korean nukes on the front page. In San Francisco, the parlor game du jour is calculating whether or not you have enough time to get across the Bay Bridge and over the hills after a launch is detected but before impact. (Spoiler: No one does.) Shit is existential on the West Coast. I watched Trump on TV, looked out the window at the robin's-egg blue sky, and imagined as intently as I could what an inbound missile would look like. This was not a healthy thought.
And so we're all dealing, in whatever ways we can. For example, my wife gave me two days alone in a cabin in the woods to chill out and think and relax. No phone. No internet. No TV. No nothing but me and my thoughts. And so I basically spent 48 hours having a massive anxiety attack, then came home and bought a 9 mm handgun, and a fuckton of hollow-point bullets.
I used to have a lot more faith in society's ability to come together in the face of a crisis. But that was in, like, 2015.
And of course the handgun didn't help. At all. But what did was a trip to see my doctor, who put me on anti-anxiety medication. And, boy, has that been nice. Ativan can grab you by the collar and shake you and tell you that it's going to be okay, man, even if just for the next couple of hours. We focus so much on hardware and software. But modern medicine is amazing; the things it can do to your brain are amazing. And we're just getting started.
Sometimes I fantasize about having a bunker, and land far from a major city, with well-water drawn up deep from the earth. I think about fishing and trapping and raising livestock. Grain stores for the year to come. It seems like a nice life, in the post-apocalypse, if you do it right. In the meantime, there is Ativan.
Datta. Dayadhvam. Damyata, motherfucker.
—Mat Honan
5.
Airpods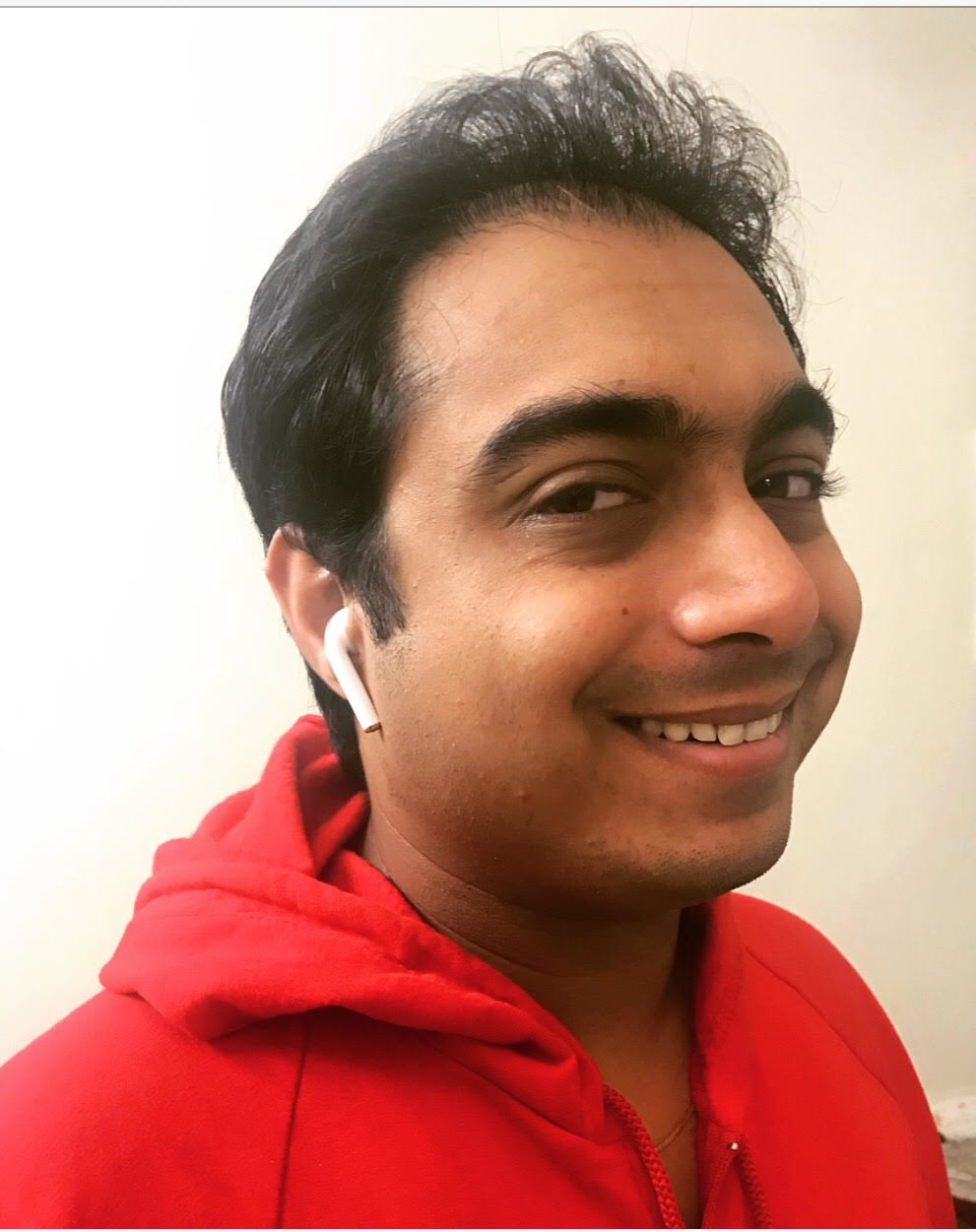 6.
Dockless bike-sharing
I ran into dockless bike share in Berlin this summer, where at first I marveled at how trusting people were to just leave their rented bikes at the entrances to parks and on street corners. My son then downloaded the NextBike app and found us a pair of bikes a block away, which we left a short cab ride from the airport. When I got back to New York, CitiBike seemed incredibly clumsy — the equivalent of a phone that plugs into the wall.
—Ben Smith
7.
Sporcle
8.
The Apple Watch
Two weeks before Thanksgiving last year, my dad was driving me to the airport. As I got out of the car and walked around to say goodbye, he passed out in the driver's seat. It was cardiac arrest and, like many heart failures, it came out of nowhere. My dad was saved that day by a few quick-thinking people, including an ER doctor who happened to be exiting the terminal at that exact time, but there have been plenty of issues since, and over the last 12 months, he's been in and out of the operating room.
A few days after being released the first time, he was terrified it would happen again. He confined himself to an armchair in our living room and tried to do very little. He said he was recovering, but after a certain point, it wasn't just that.
So for Christmas last year, my brother and I brought him an Apple Watch. It was a pretty thoughtless decision — we were perusing the aisles of Target on the 24th without a clue of what to get a hard-to-please man — but we were drawn in by the device's heart rate monitor. So we pulled the trigger. Dad opened it on Christmas Day, showing little interest in the thing before putting it aside to sit back down in his armchair.
When I came back to visit every so often, I noticed that he began wearing it. And then one day he showed me his heart rate. Dad was walking outside again and playing with the dog, and he wouldn't go anywhere without that damn watch. He loved being able to monitor his heart in real time, and that freed his mind to focus on other things. A 63-year-old man's security blanket.
It feels odd writing that technology can "comfort" people, but for my dad, a $200 device did just that. The watch didn't keep him out of hospitals and it didn't make him healthy, but it did give him the ability to stop worrying.
Apple's new Series 3 watch is testing the ability to monitor users' hearts and track arrhythmias, the abnormal rhythms that can signal impending heart failures. If those tests prove the device works, a lot of folks could avoid, or at least better prepare for, what happened to my dad. Those people may never have to worry, and fewer of them will have to spend their weeks inside emergency rooms. That's comforting.
—Ryan Mac
9.
MoviePass
Halfway into Murder on the Orient Express, I realized I was watching a pretty boring and unnecessary adaptation of one of my favorite Agatha Christie novels. Normally I would've been annoyed that I'd paid to see this in a theater, since the price of admission is higher than ever. But MoviePass erases all those worries by letting you watch unlimited movies in 4,000 participating theaters for just $9.99 a month. (OK, you can't watch 3D movies, buy tickets a day in advance, or watch more than one film a day. But otherwise, unlimited!)
You pick a showing on the MoviePass app while standing in the theater, and a physical card autoloads with money that you use to buy a ticket. Clunky, yes, but it pays for itself with just one movie a month. "How does this company stay in business?" you may ask. Honestly, it's unclear: MoviePass has in the past cost much more, from $14.95 to nearly $50, and executives say they plan to make money by selling users' data. Who knows how long this will last — so get in while you can.
— Stephanie M. Lee
10.
AllTrails
My favorite app of the year delivered me out of range of cell service. The day after I finished covering the special election in Montana — the one where Greg Gianforte allegedly body-slammed a reporter and won anyway — I had to get away from push alerts. But I'm also trash with directions and didn't know the area. AllTrails, which helps you find nearby hiking trails and download maps of them, brought me to a hike out of cell range that turned out to be breathtaking, ass-kicking, and just what I needed to decompress. AllTrails is my anti-Twitter: restorative in a year when technology felt addictive, aggressive, and draining.
—Blake Montgomery
11.
iOS's artificially intelligent "Memories"
I don't love Apple's algorithmically generated "Memories" videos — which set curated photos and videos from my camera roll to music — because they're good. In fact, I kind of like them because of how bad they are.
It was only in the last year that I started getting push alerts from my Photos app, telling me there was a new Memory ready for me to view. These Memories, for those who aren't iPhone users or wisely choose to ignore their phone's Black MIrror-esque salutations, are framed around a date or a place where you took a lot of pictures, or a person of whom you take a lot of pictures. So, for example, when I took my dad on a trip to Point Reyes National Seashore, my iPhone made me a Memory called "At The Beach." It also made one called "Together" that is exclusively pictures of me and my boyfriend. Creepy.
But the thing about these videos is that, while they are cool in an oh-my-god-how-does-it-know way, they are not actually cool. At best, they aspire to the kind of nostalgic schmaltz typically associated with a slideshow prepared for retirement party or fiftieth wedding anniversary. But the execution is typically closer to the expected output of a high school iMovie video editing class.
For example, the Memory called "Home" that dates to December 25, 2016 includes some heart warming photos of my stepdad in an oversize bathrobe and my mom hugging Santa, but also many, many nearly identical selfies that I apparently sent to friends and loved ones on Christmas Day. The Memory called "Longmont," which is where my boyfriend's sister got married in August, contains photographs of my sister and her boyfriend, neither of whom live in this country, because I received WhatsApp photos of them the same day as the wedding that were automatically saved to my photo roll. There's also nothing stopping your phone from interpreting, say, a last minute trip to attend the funeral of a loved one as a fun vacation, or from incorporating anything from the banal to the explicit in an otherwise charming slideshow from Valentine's Day.
But in their inaccuracy and uncanniness, my artificially aided Memories are endlessly entertaining. I can set photos of my friend's summer wedding in a Boulder park to club music; I can send my mom a cloyingly deranged montage of photographs of myself when she asks me how I'm doing. There's some comfort in the knowledge that, as advanced and intelligent as the machines have become, they still aren't people. They don't own my memories. They aren't anywhere close.
—Caroline O'Donovan
12.
EC Tech External Battery
My iPhone's internal battery is my least favorite tech of the year. The 6s I had from January to March would die whenever the temperature dropped below 60 degrees, no matter how charged the phone actually was. The phone I have now isn't much better, because iOS 11 drains it like a sewer and because I use the damn thing more than ever. By noon every day I'm out of juice. So my massive EC Tech battery has become less of an accessory than a new permanent limb of my phone. I check for the battery every morning when I make sure I have my wallet, phone, and keys. It's saved me in hundreds of situations, both dire (filming at a violent protest) and casual (getting directions home from a bar I've never been to). A dead phone makes me panic, and I resent that I'm so dependent on it, but I do savor the relief an on-hand external battery can give.
—Blake Montgomery
13.
Bitcoin
Early this fall I decided — on a whim — to buy a little bit of bitcoin. It was on a tear when I found myself on Coinbase, the bitcoin marketplace where any rube with a bank account can purchase some of the enigmatic digital currency. Despite the sinking feeling that I was likely coming in at the peak of some kind of bubble — and the fact that I possess hardly any knowledge of financial markets, currency trading, or bitcoin itself — I was too fascinated by the phenomenon not to put a little skin in the game myself.
I bought just enough for it to feel meaningful — an amount small enough that I'd be just fine losing it all, but large enough to give the investment some actual stakes. And then I sat back and did...nothing as bitcoin's price climbed steadily, then rapidly. My modest investment has now more than doubled, which rules and — should this batshit run continue at a similar pace, which it most assuredly won't — I'll be well on my way to purchasing my first blogger's yacht.
And while making some money off mysterious market forces I don't fully understand is exciting and all, it's not what I love about dipping my toe into cryptocurrency's murky waters. By throwing some of my own cash into bitcoin, I gave myself a reason to care — even if just a little — about the phenomenon. After refreshing Coinbase's app during idle moments, I'll inevitably end up doing some reading to try to wrap my head around bitcoin's meteoric rise. My investment has led me to peruse semi-obscure yet impressive publications like Coindesk; read and poke fun at a slew of obsessive analysts and overzealous analysts and blockchain evangelists; and watch as smart financial humans and outlets are forced to confront bitcoin and all its questions. Why is the price soaring through the roof? Is this a bubble? How much of a bubble is it? What happens if you become a bitcoin billionaire? When am I going to lose everything?
I often think the best way to report on new and obscure technology is to throw yourself into it in an exaggerated way. By jumping in aggressively or taking a piece of technology to the furthest extreme, often you get a better sense of the benefits, shortcomings, and limitations of that thing. And while I wouldn't call my investment in bitcoin extreme by any measure, it's forced me to care more than I ever would have. And the new yacht doesn't hurt either.
—Charlie Warzel
14.
Nature sounds and noise-canceling headphones
15.
My robovacuum cleaner, the Eufy RoboVac 11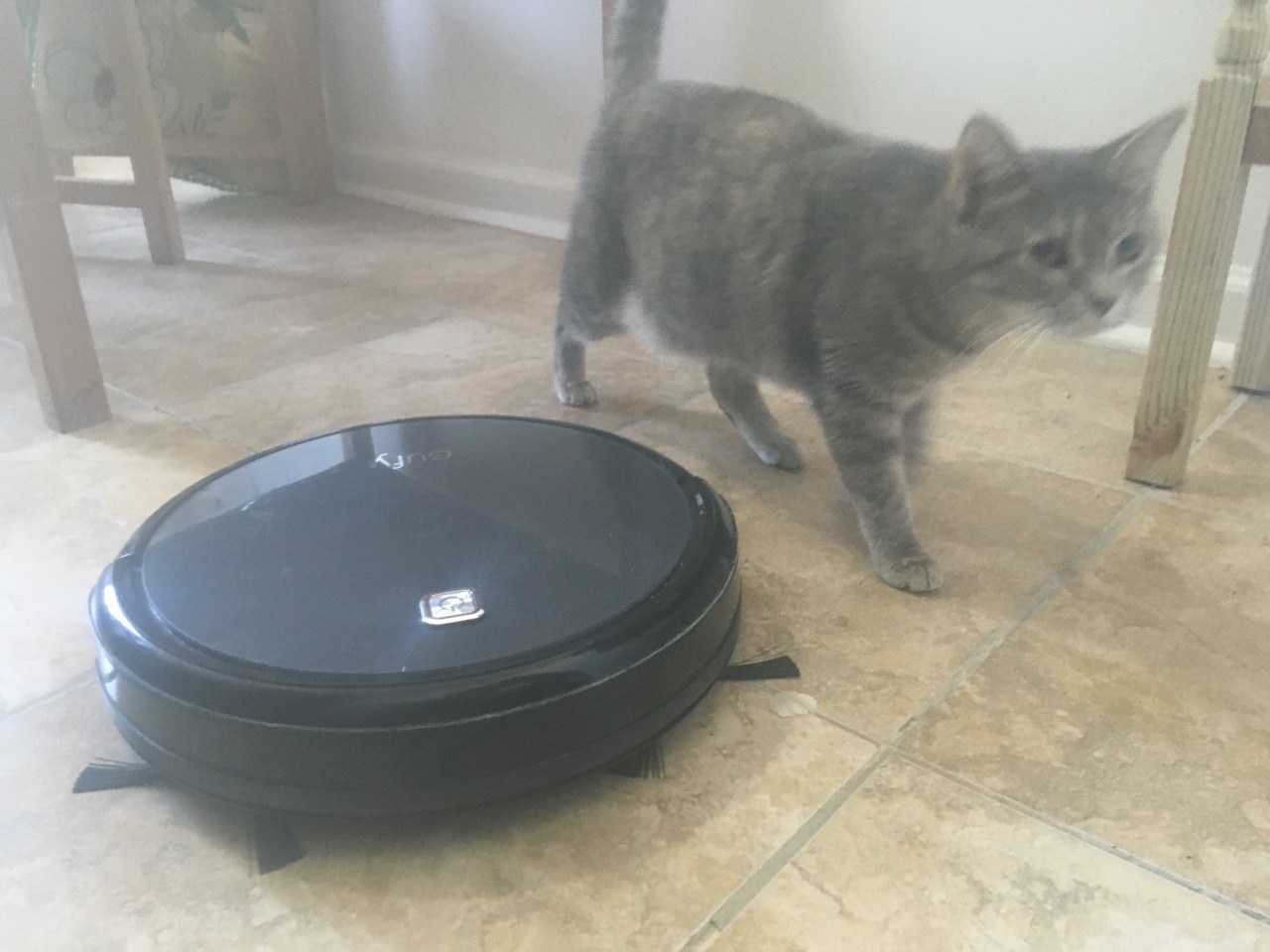 16.
@OldTakesExposed
Twitter is a platform meant for predicting the future and getting it horribly wrong, among other uses. But for far too long, people who tweeted absolutely, bafflingly inaccurate hot takes had no place that would highlight their work. That's where @OldtTakesExposed comes in. The account regularly retweets predictions gone wrong, often months after the fact. You'll like it if you like bad sports predictions being held to account and other life-comes-at-you-fast moments. @OldTakesExposed is a rare ray of light in a pool of Twitter darkness. It's a glorious shrine to takes that age like roast beef left out of the fridge for weeks. It's exactly what we all need.
—Alex Kantrowitz
17.
Signal
Hackers, reporters, and people who think the word "encrypted" sounds cool were using Signal to send secure messages before Trump was elected, no question. But afterward, even regular people started looking for more secure options. Signal makes it possible (or so we hope!) to talk to people who want to protect their identities without having to, you know, call them. Which is great for millennials. But now, a lot of my friends have Signal set as their default messaging app, which means the bulk of their communications are encrypted. Signal makes people feel safe, which means they feel comfortable, which means they open up to you — and that's a great thing.
—Caroline O'Donovan
18.
Canva
I couldn't tell you how to use layers in Photoshop or even really how to use Photoshop at all, and I've worked in digital media for over 10 years. This is embarrassing! But sometimes you just want to be able to put some text on an image collage and not have to stress about it! And then someone told me about Canva and my life hasn't been the same. Canva — which launched in 2014 — is an Australian design app and website that allows even the most design-challenged among us (ahem, me) to make images that actually look presentable. The app has templates for a variety of different social media posts — including Instagram (and a separate one for Stories), Pinterest, a Twitter header, and Snapchat Geofilter — as well as more general designs like logos, posters, flyers, invitations, and even album covers. No one's going to mistake my Canva designs for fine art, but for my purposes, they're more than enough.
—Doree Shafrir
19.
The Joule sous vide machine
File this away in: "buying only the gadgets that enable your doing as little as humanly possible." The Joule was one of my pricier purchases last year, but also one of my most used ones. Like, pretty much every day kind of use.
For the uninitiated, sous vide gadgets heat up a pot of water to a very precise temperature, and hold it there. That means you can cook fairly tricky food, like steak, which I now cook at least once a week, perfectly — every single time. You just season the meat with a little salt and pepper, add herbs, plop it into a gallon-size ziplock bag, and sprinkle in a dash of olive oil. Cook times are about an hour or so. Theoretically, that gives me enough time to go for a run or do something active while waiting for my food to finish cooking, but usually I just lean into the laziness by watching an hourlong episode of whatever's on my TV at the time. But hey, doing nothing: mission accomplished, again.
—Davey Alba
CORRECTION
The PopSocket is available in stores including Target and Amazon, and Canva launched in 2014. An earlier version of this post misstated those facts.