In news absolutely nobody* saw coming, Taylor Swift just announced she'll be dropping her first rerecorded single, "Love Story (Taylor's Version)," tonight.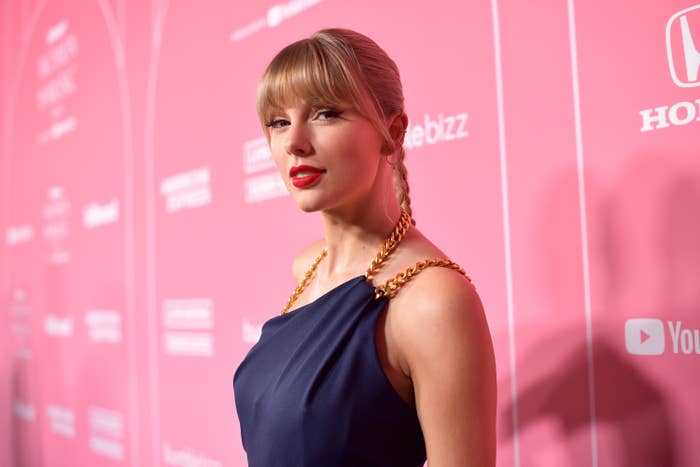 In a post on her Instagram account, the 31-year-old revealed the single drop will precede the release of her first full rerecorded album, Fearless (Taylor's Version), which will include six previously unreleased tracks written during the making of the original.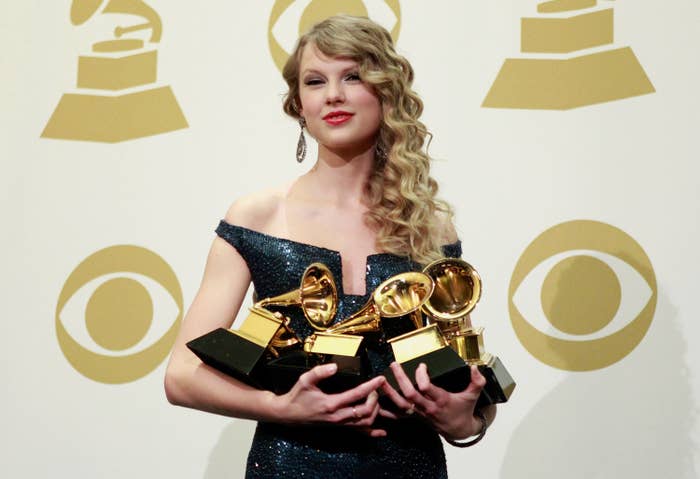 "I've decided I want you to have the whole story, see the entire vivid picture, and let you into the entire dreamscape that is my Fearless album," Taylor wrote in the post, alongside the Taylor's Version album cover.
"This process has been more fulfilling and emotional than I could've imagined and has made me even more determined to rerecord all my old music," Taylor concluded her post.
"I hope you'll like this first outing as much as I liked traveling back in time to create it."
In a nostalgic throwback to pre-2017 Taylor tradition, the announcement contained a message hidden in randomly capitalized letters that spell out APRIL NINTH, which fans are assuming is the release date of Fearless (Taylor Version).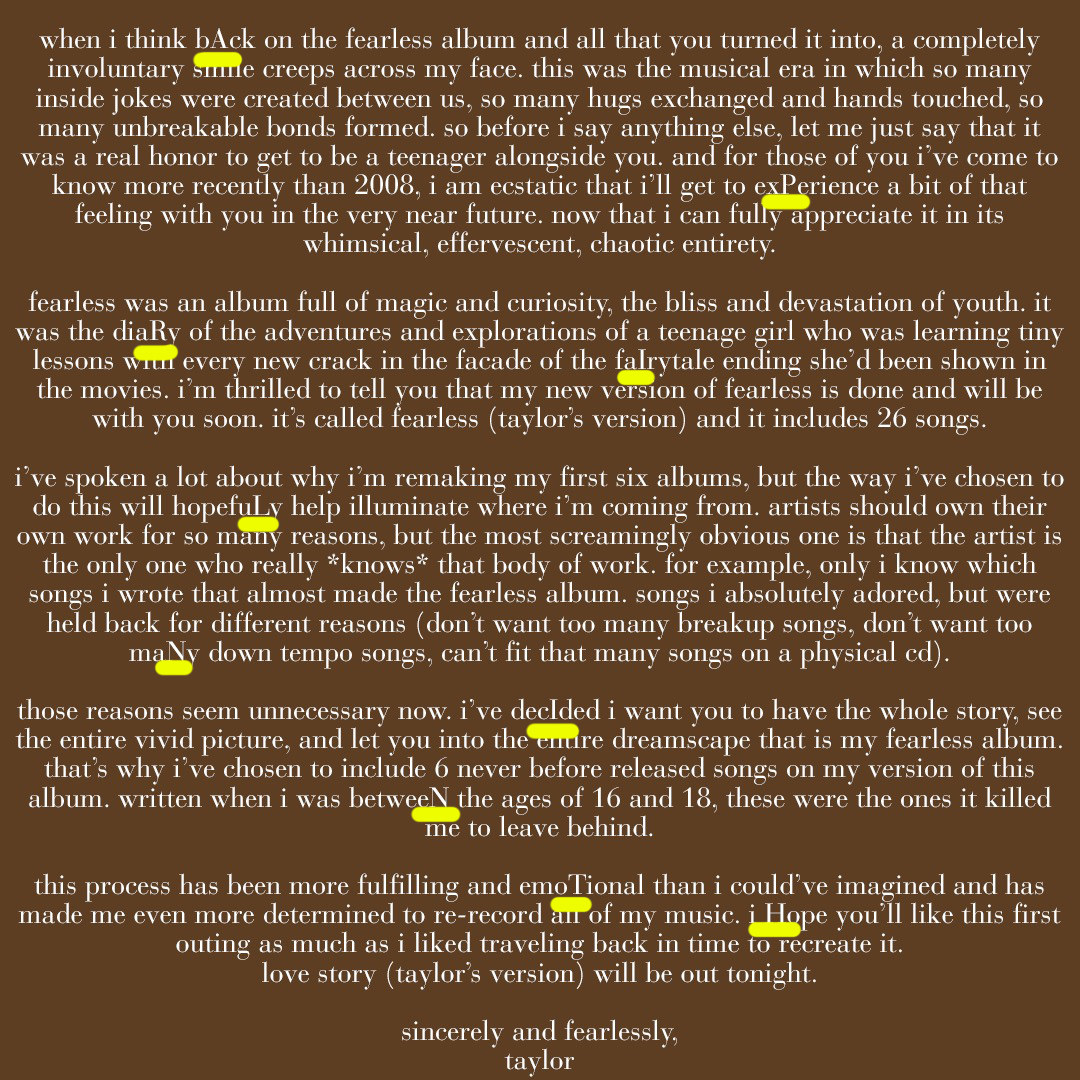 Fans have been eagerly awaiting updated versions of Taylor's first five albums since summer 2019, when she first explicitly announced her intentions to rerecord.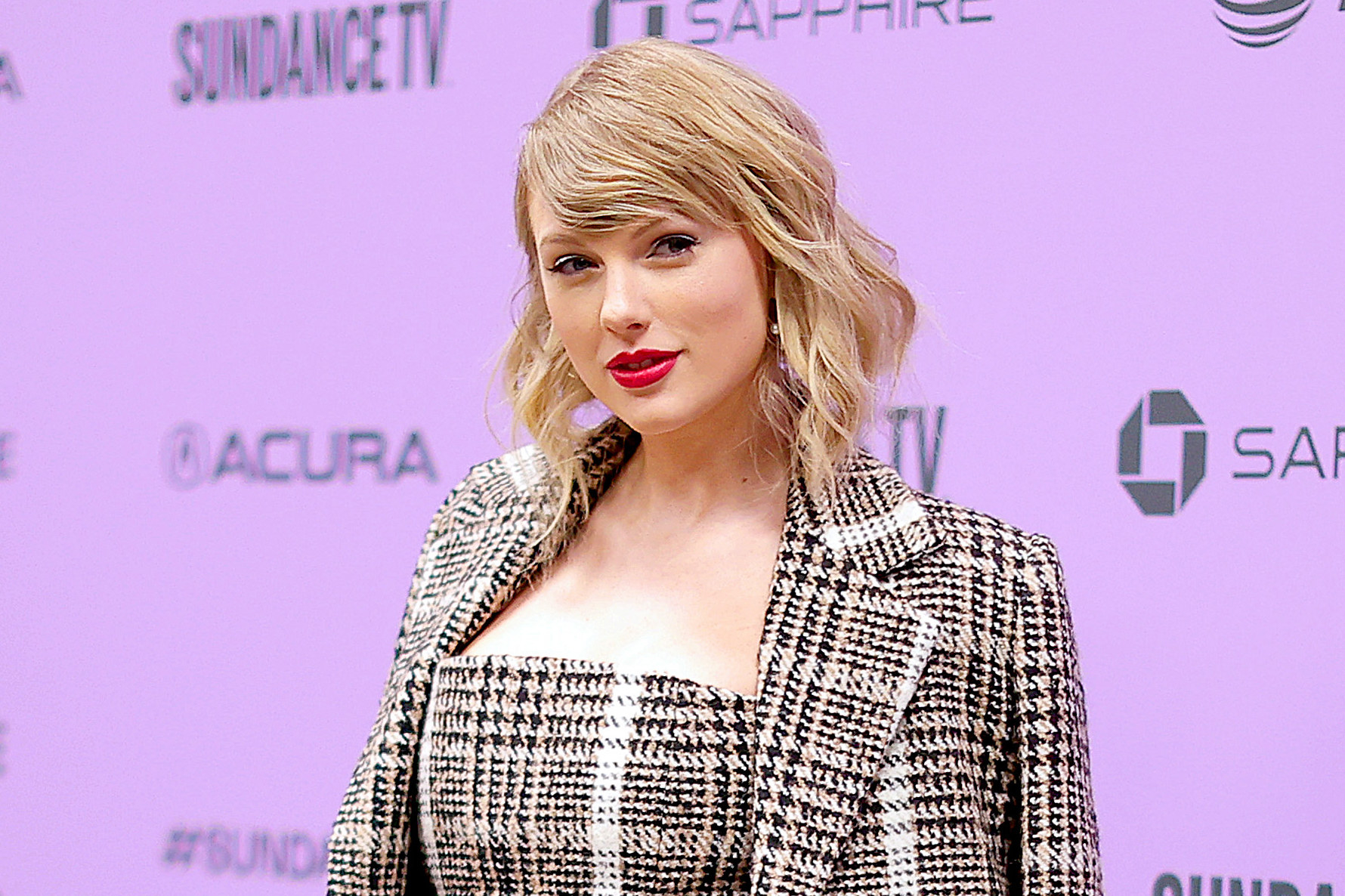 In an interview on CBS Sunday Morning in August 2019, Taylor revealed she "absolutely" planned to rerecord her old music as soon as she was legally able to in order to own the master recordings herself.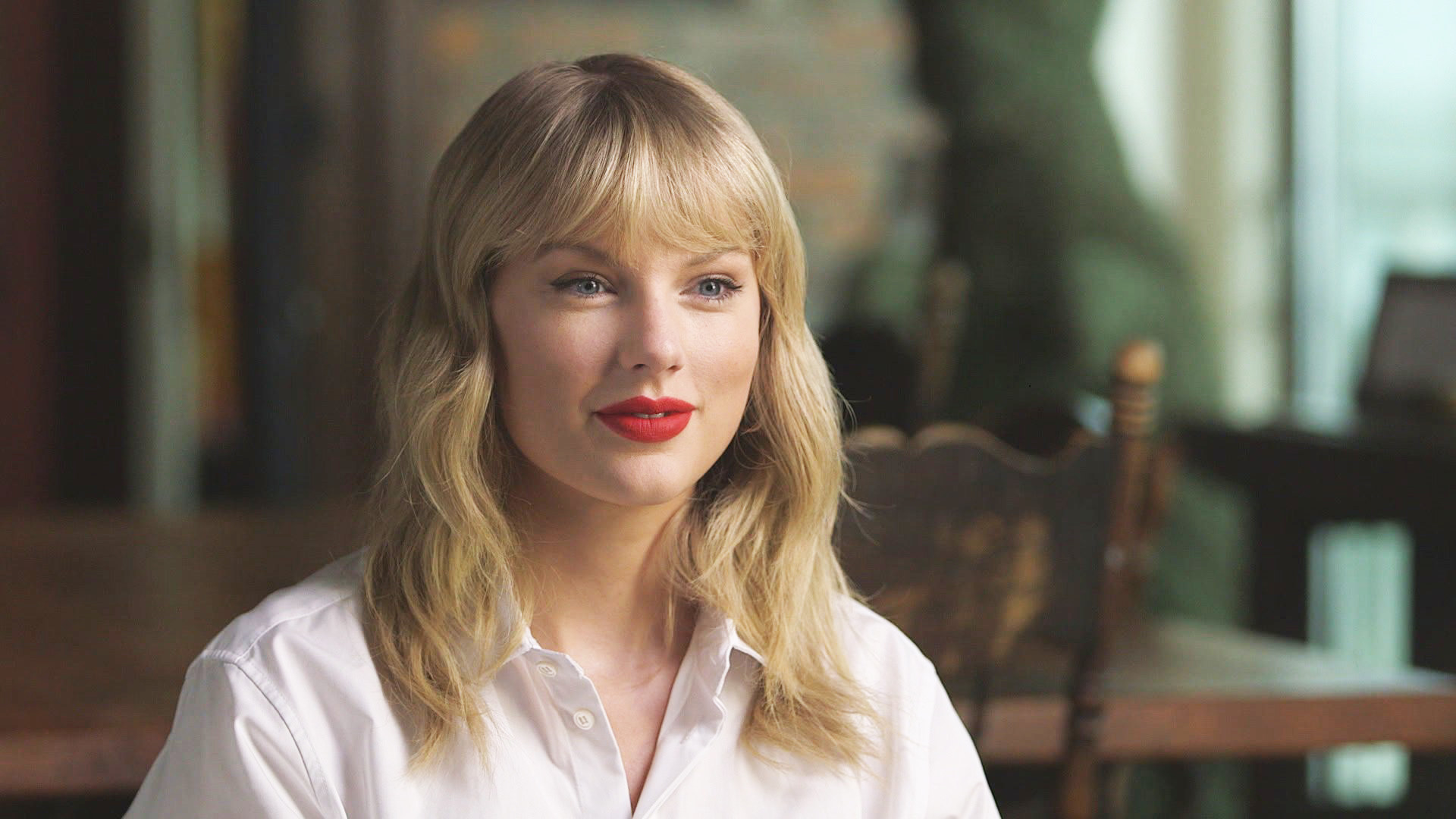 Most recently, a statement on her Twitter account in November — following yet another sale of her back catalog — saw Taylor officially announce she had begun the process of rerecording.
"I have recently begun rerecording my older music and it has already proven to be both exciting and creatively fulfilling," she said at the time. "I have plenty of surprises in store."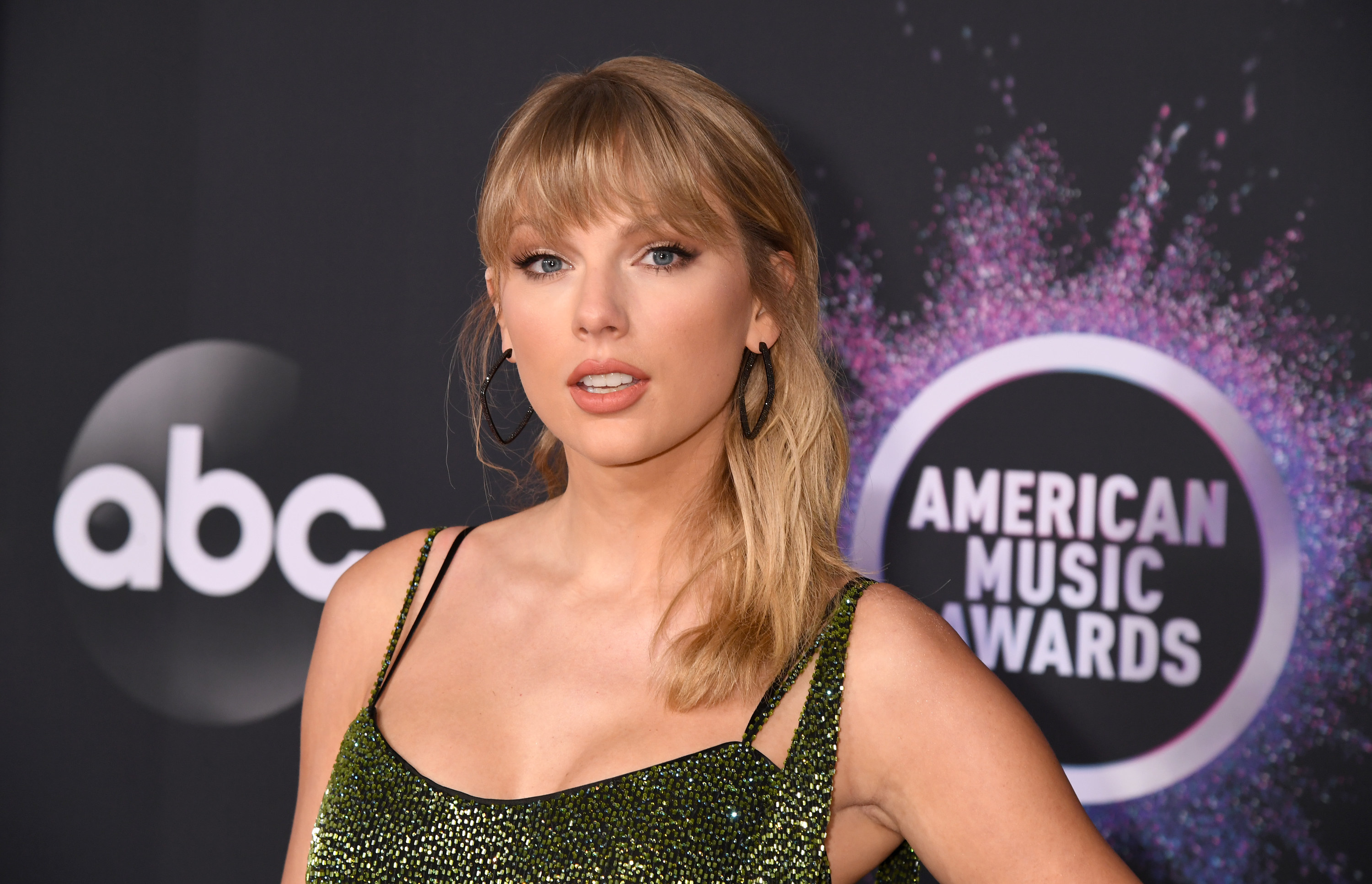 We can't wait to see what's to come. 💛