It's been a little over two years since Priyanka Chopra and Nick Jonas got married, and they're still very much in love.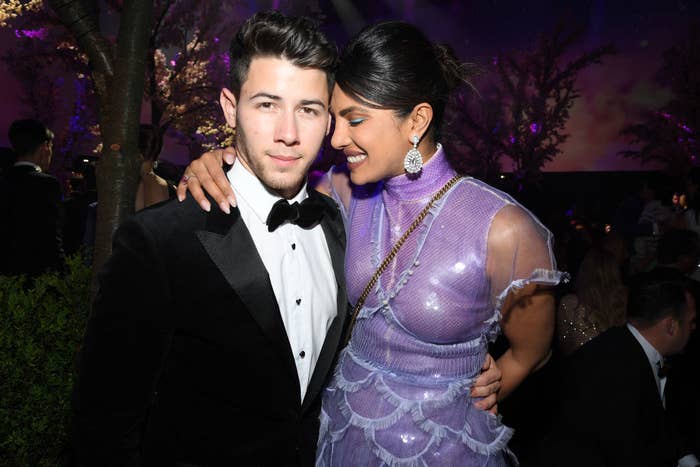 But it turns out a marriage between two incredibly famous and busy people takes a lot of work to maintain — and in a new interview for Elle's March cover, Priyanka revealed exactly the extent they go to to keep things going.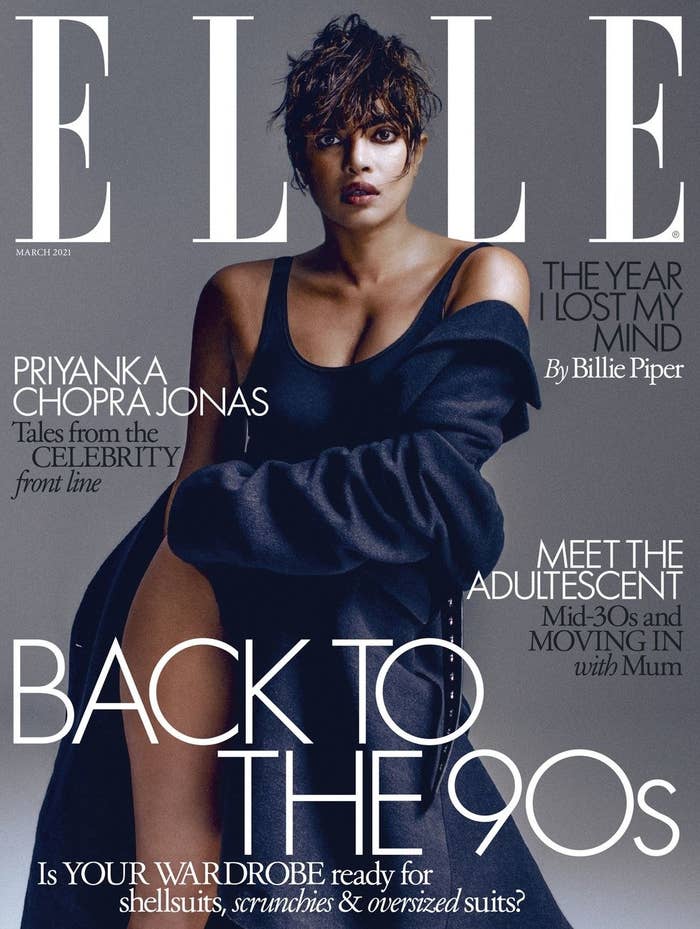 Apparently they made a rule, when they got married, that no matter where in the world they were working, they had to travel to see each other every three weeks.
"Wherever we are in the world, we fly to each other at least once a month for a couple of days," Priyanka explained. "It was our rule when we first got married. Otherwise we'd never see each other."
"Our teams also had to get married!" she joked.
"[Our teams] have to talk to each other like, 'I am scheduling her here. No, we can't do it... This is when we're free... We have to move this,'" Priyanka said. "It's like a big marriage. It's not just us but our families and teams, too."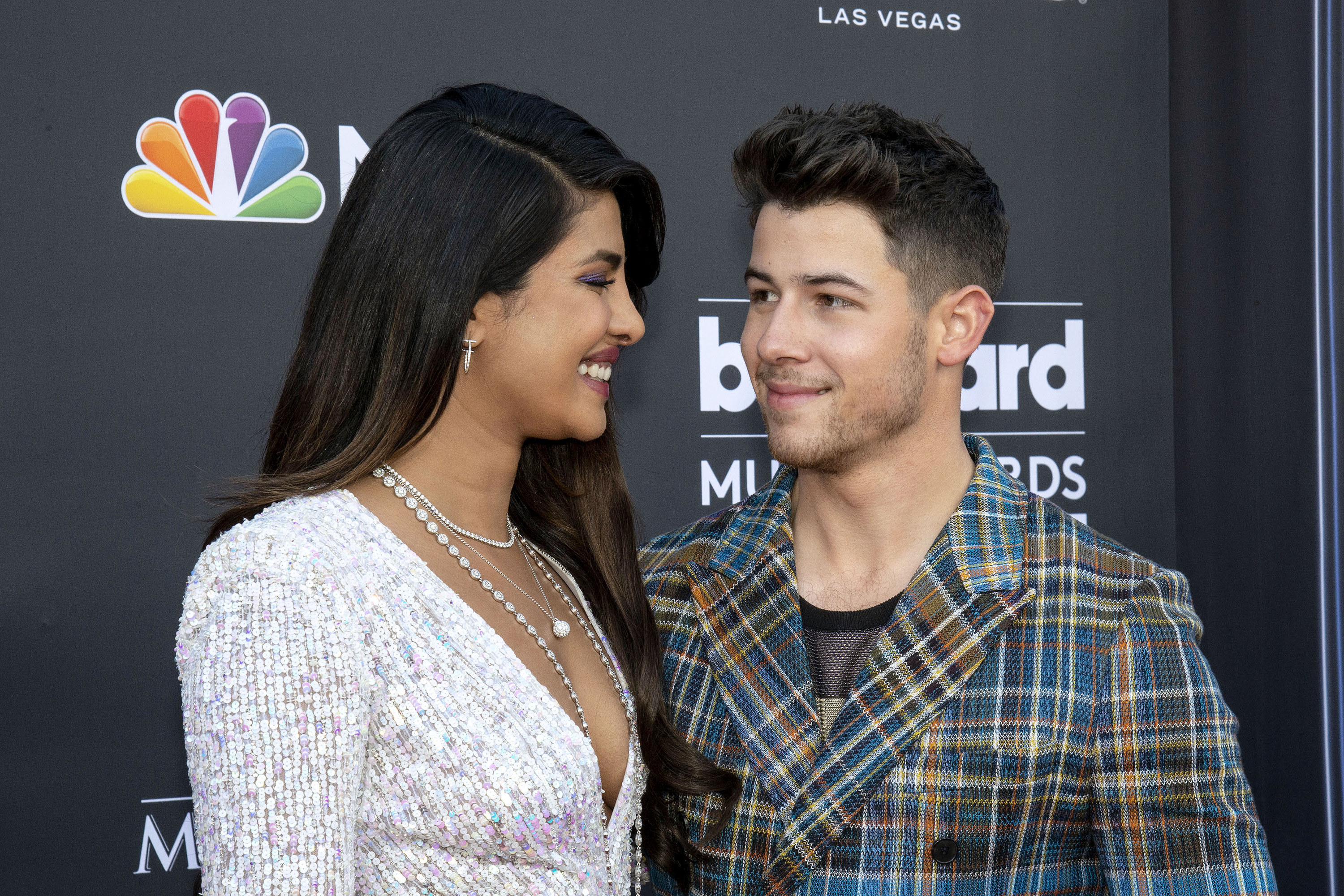 She went on to talk a little bit about the beginning of their relationship, admitting that she was actually "taking a hiatus from guys" when she met Nick.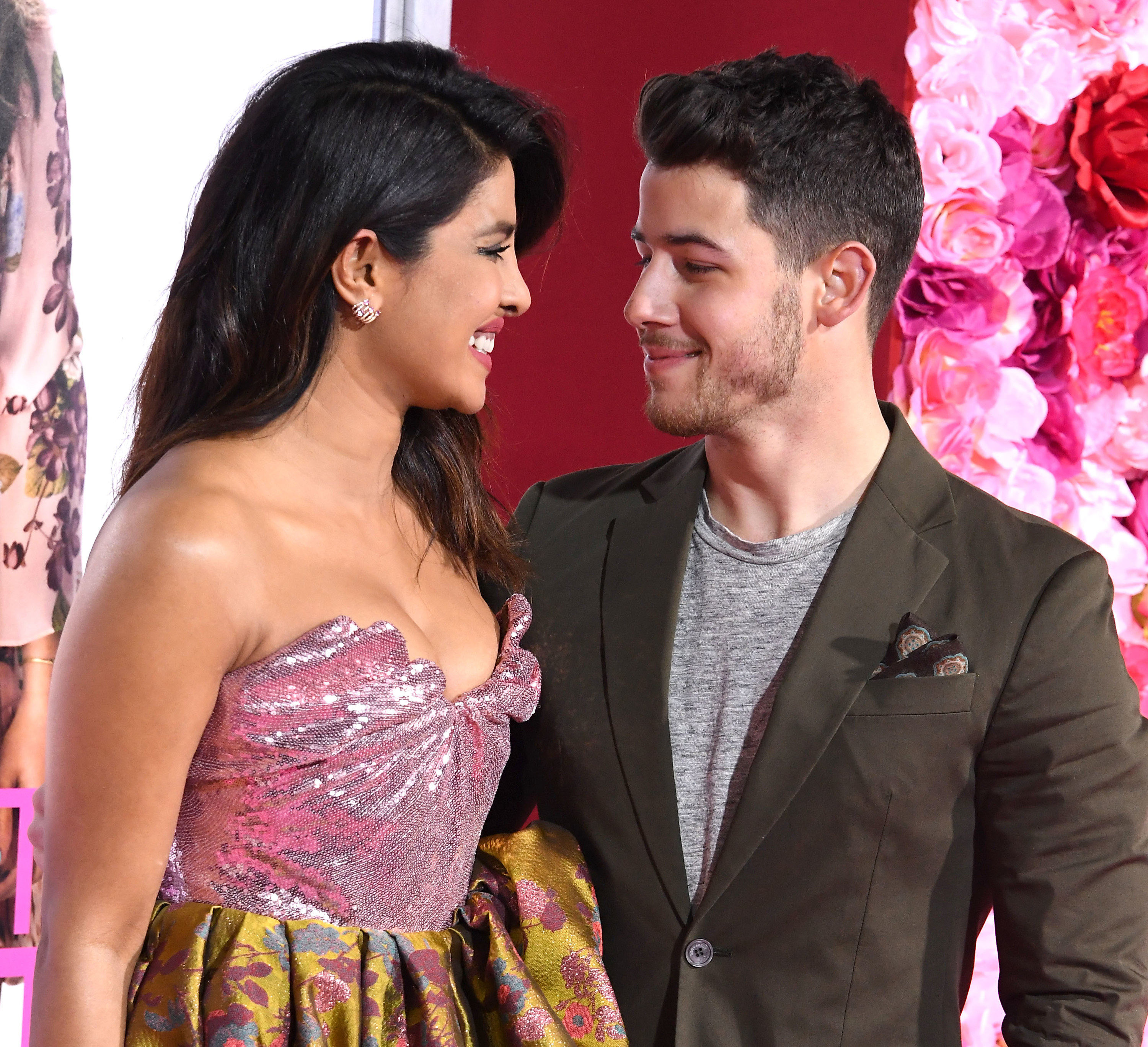 "There's such a sublime confidence to it that you can't help but be like, 'OK,'" Priyanka concluded.
It was something Priyanka expanded on during an interview with People last month, explaining that she was "taken in" by Nick's confidence in his pursuit of her.
"I was shocked by his audaciousness, actually," she recalled. "He held my hand, he turned me around. I was like, 'What is happening?'"
"Our courtship was such a short time," she went on. "I just rode the wave because I trusted him. I'm someone who likes to have a sense of control, but he's the only one I don't feel like I need to do that with. I feel protected, calm."