Only a few weeks after the release of Netflix's documentary about the 2019 college admissions scandal, Olivia Jade Giannulli — daughter of Lori Loughlin and Mossimo Giannulli — is speaking about her experience being "publicly shamed."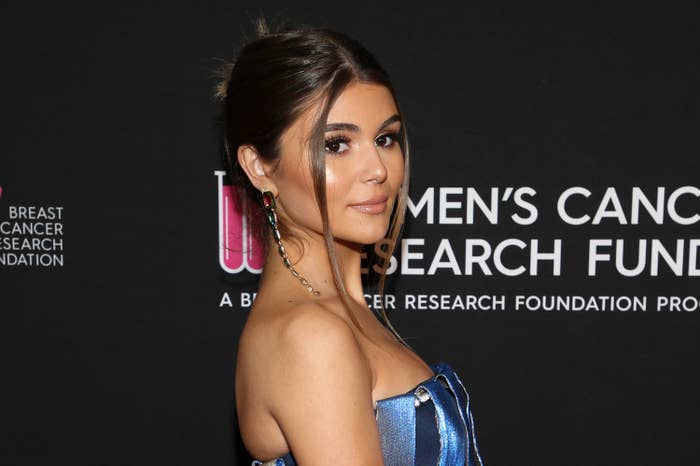 The 21-year-old YouTuber found herself at the center of a scandal two years ago, when her parents were charged in the college admissions scheme. (They have since pled guilty).
The couple was accused of paying $500,000 in bribe money to Rick Singer, the ringleader of "Operation Varsity Blues," as well as officials at the University of Southern California.
They also falsely positioned their two daughters — Olivia Jade and her sister, Bella — as athletes in order to get them admitted to USC.
The daughters were not charged with any crimes, and during an interview on Red Table Talk in December last year, Olivia said she hadn't originally understood why people were mad about the situation, because in her social circles, it was relatively "normal."
"It's not fair and it's not right, but it was happening," she said. "This was normal. But I didn't realize at the time that was privilege."
She also said it had been "really hard" having no contact with her parents since they went to prison — in October and November, respectively — for their involvement in the scandal.
"I'm super close to my parents, especially my mom. She's like my best friend," Olivia said at the time. "It's definitely been really hard not being able to talk to her. But I know she's strong, and I know [her prison sentence] is a good reflection period."
However, despite Olivia Jade's attempts to move on from the scandal, it was all dragged back up again on March 17, when Netflix released its documentary, Operation Varsity Blues.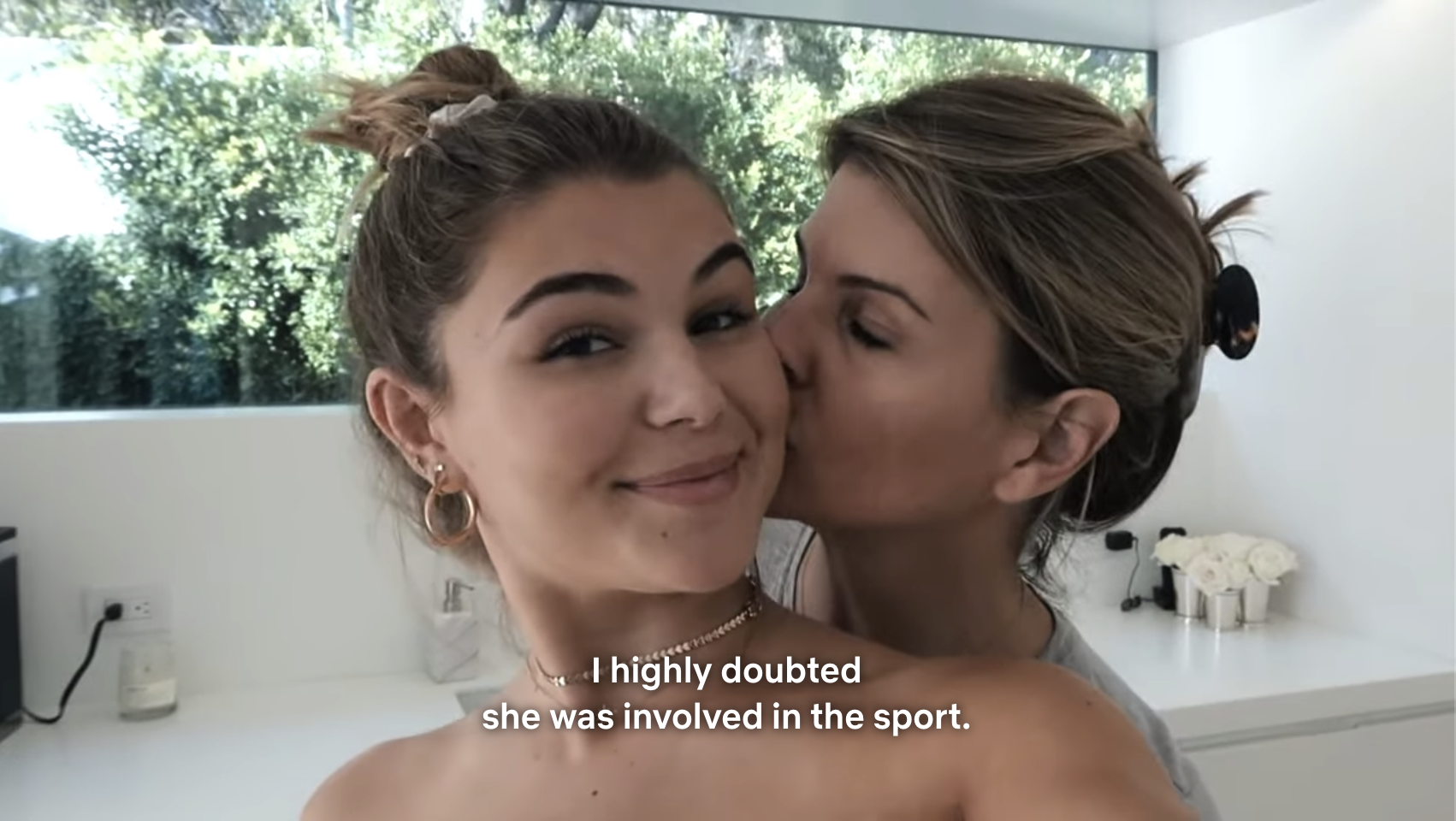 In the video, Olivia said a "very inspirational woman" had given her some advice that she still thinks about "every day."
"We were talking about being in the public, and being publicly shamed, and I was like, 'Well, my situation doesn't even compare, I'm not even going to start to compare it to yours,'" Olivia said.
"And she looked at me and she said, 'Olivia, it doesn't matter if I'm drowning in 60 feet of water and you're drowning in 30. We're both still drowning.'"
"And I like, think about that quote every day," Olivia went on. "Because I think it's so true, and it's such a bigger message to our world right now."
"I think we're all very quick to judge," Olivia continued. "I think we're all very quick to put people down. And I just want people to remember, like, if your feelings are hurting, or they're valid to you, they're valid."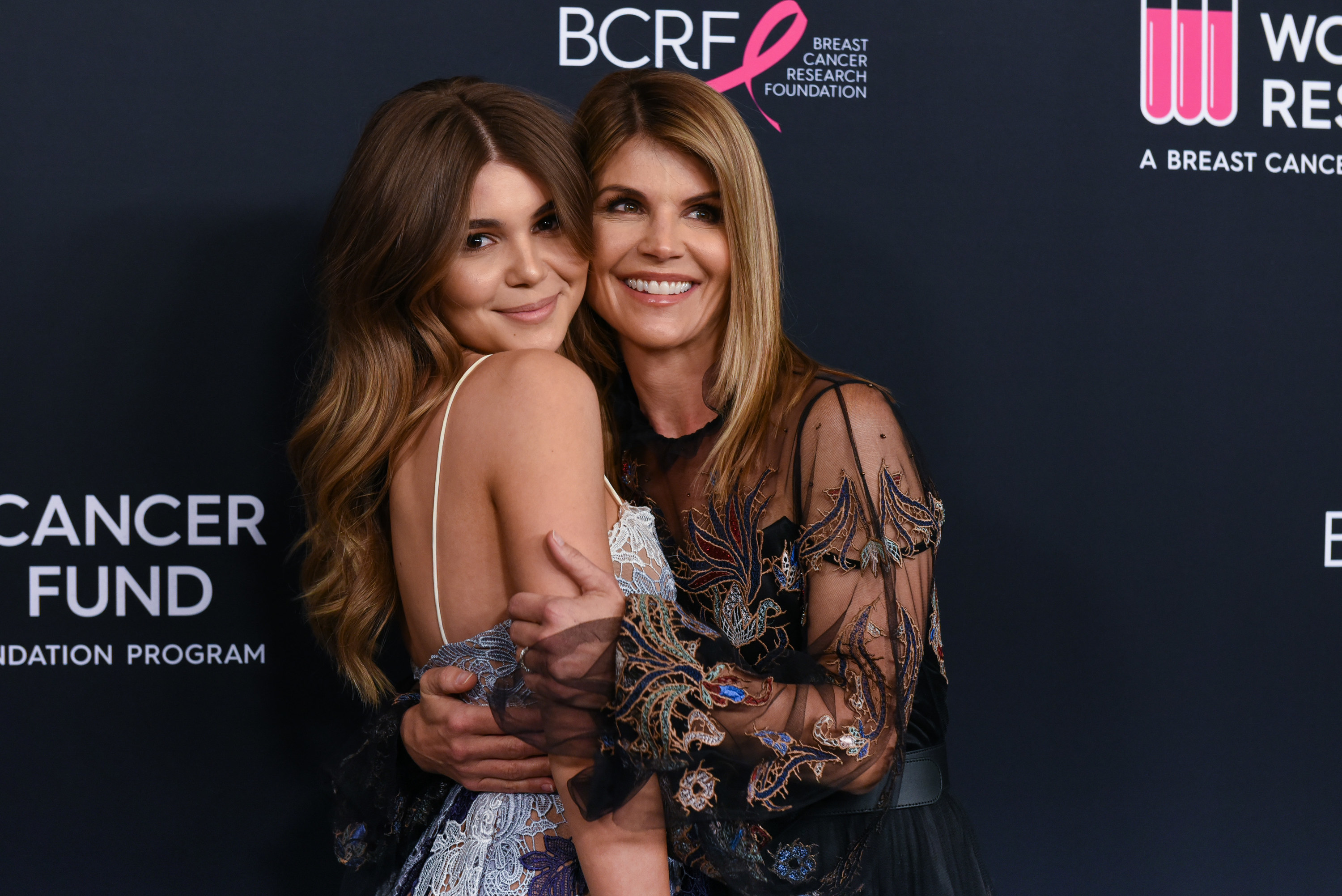 It's safe to say Olivia's video didn't go down too well, though, with many commenters questioning whether she had been "publicly shamed" or simply held accountable for her family's actions.
Others used Olivia's own metaphor to explain why her point was so off base.

"It's more like you're floating on water with a life vest and the other person who faces systemic racism and 1000 barriers is drowning," one commenter wrote.
However, some did defend Olivia, saying she was trying to move on from the scandal and that people should just "move along."

And, of course, a lot of people just came in with inevitable rowing jokes.