Of course, that means there'll be an inauguration celebration featuring performances from some of the biggest names in music, including Lady Gaga, J.Lo, and John Legend.
And traveling to Washington alongside John Legend yesterday was his wife, Chrissy Teigen, and their kids, Luna and Miles.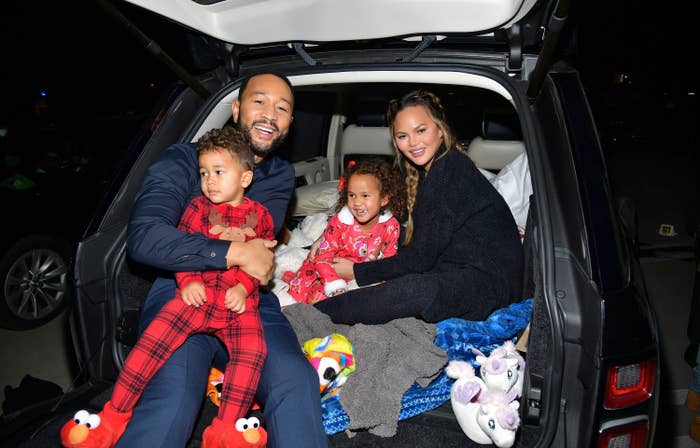 On Monday, Chrissy shared a photo to Twitter of the couple's 2-year-old son packing his bag ready for his big inauguration trip.
But while the general consensus was that the photo was cute, not everyone thought so, with one Twitter user criticizing Chrissy for traveling into Washington, DC, while the entire city is shut down following the riots at the Capitol.
While she later said she didn't "blame Chrissy" for the current situation in DC, the user did call Chrissy "tone deaf" for publicly planning a trip for a concert "no one will even be able to see."
"Why couldn't [John] do a virtual performance and also why does his whole family have to go when literally no one can move about the city?" she wrote.
But while plenty of people jumped to her defense, no one was as done with the criticism as Chrissy, who shut it down with a couple of tweets of her own.
"Why are you guys always always mad at me," the model and author wrote in a quote tweet. "All I wanna do is make you happy or at least leave you with a neutral feeling of indifference."
She followed up by saying she was sorry that the commenter was frustrated, but she just likes to share what her family is doing.
The drama didn't seem to faze Chrissy much, though, because she continued to share behind-the-scenes photos and videos from her trip to Washington, including one of John rehearsing with the military band...
Which was apparently supposed to be a secret.