Chrissy Teigen opted to celebrate self-love this Valentine's Day, sharing a photo of the scars from her endometriosis surgery for the first time.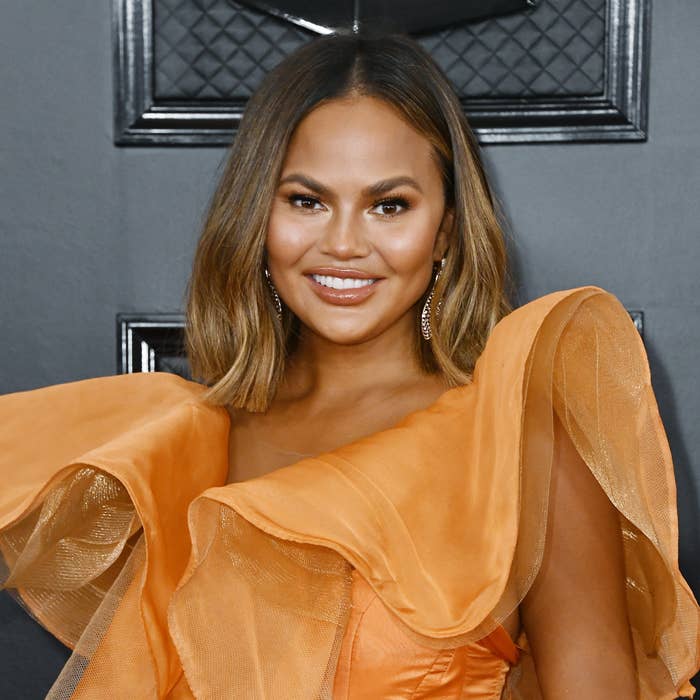 On Feb. 3, Chrissy revealed in a tweet that she would be undergoing surgery for her endometriosis — a chronic reproductive condition causing immense pain and fertility issues that occurs when tissue similar to the uterine lining grows outside of the uterus.
In the tweet, Chrissy said the symptoms of her condition reminded her of her baby Jack, who she lost last year following weeks of pregnancy complications and an eventual hospitalization.
She said he was due to be born that week.
"My little Jack would have been born this week so I'm a bit off," Chrissy wrote. "I truly feel kicks in my belly, but it's not phantom... the period feeling this month is exactly like baby kicks."
"I'll pretend it's him saying hi," she said in a follow-up tweet. "It never stops."
A couple of days later, Chrissy shared a video of her stomach bandaged up post-surgery.
"I'm OK, I'm home now," she said in the video. "I'm all numbed up."
"This [surgery is] a toughie," Chrissy said in another update. "My whole belly got numbed. It's gonna be numb for like, a couple days ... It makes it hard, every little cough and stuff. But it is truly still better than the contractions and the pain of endo."
And on Sunday, Chrissy took to her Instagram stories to share another photo of her now-uncovered surgery scars, alongside an important message of self-love.
"Happy Valentine's Day," she wrote, alongside a photo showing off both her endometriosis scars and those from the breast implant removal surgery she had in July.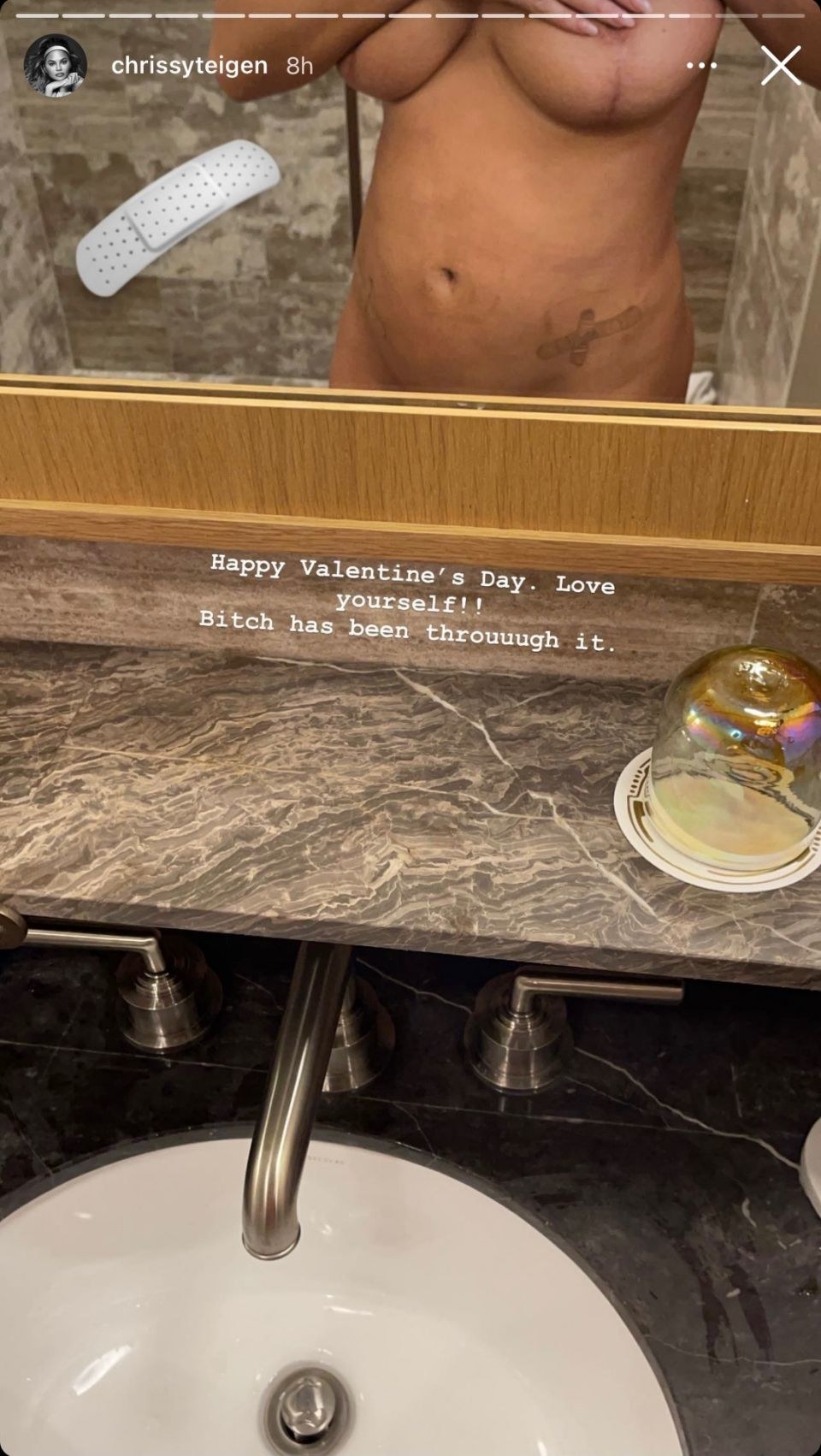 "Love yourself!!" she went on. "Bitch has been throuuugh it."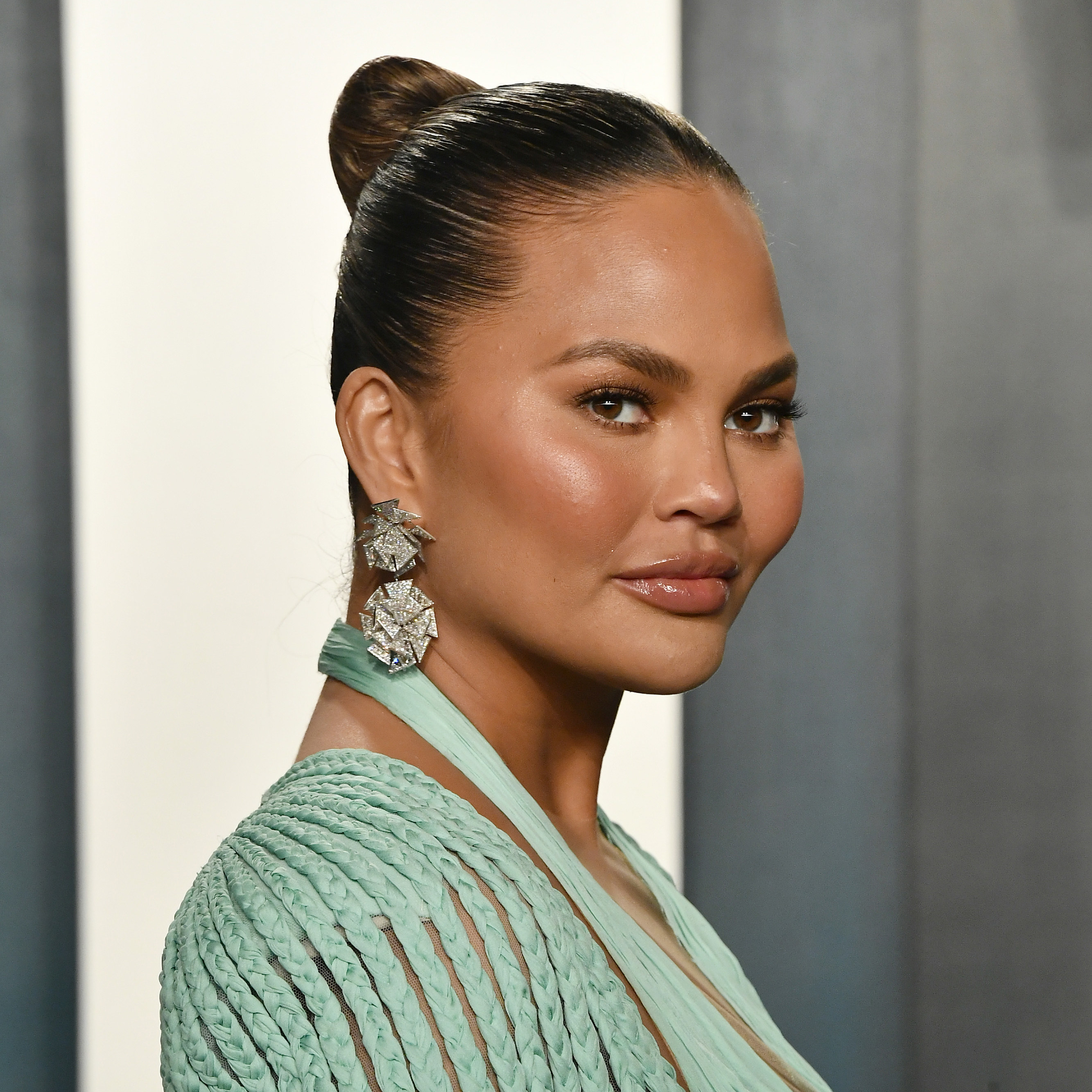 At the time of her breast implant removal surgery, Chrissy explained she had elected to have them removed because she was "over it."
"They've been great to me for many years but I'm just over it," she wrote in an Instagram post at the time.
She went on: "I'd like to be able to zip a dress in my size, lay on my belly with pure comfort! No biggie! So don't worry about me! All good. I'll still have boobs, they'll just be pure fat. Which is all a tit is in the first place. A dumb, miraculous bag of fat."