It's safe to say Billie Eilish caused some conversation last week when she appeared on the cover of British Vogue sporting a drastically different look than we're used to seeing.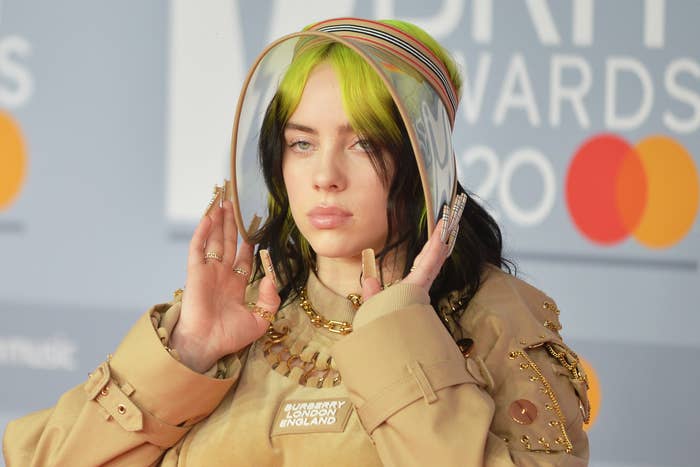 The cover shoot, which coincided with the release of Billie's new single "Your Power," shows the 19-year-old rocking her new blonde hair and a corset reminiscent of pinup styles.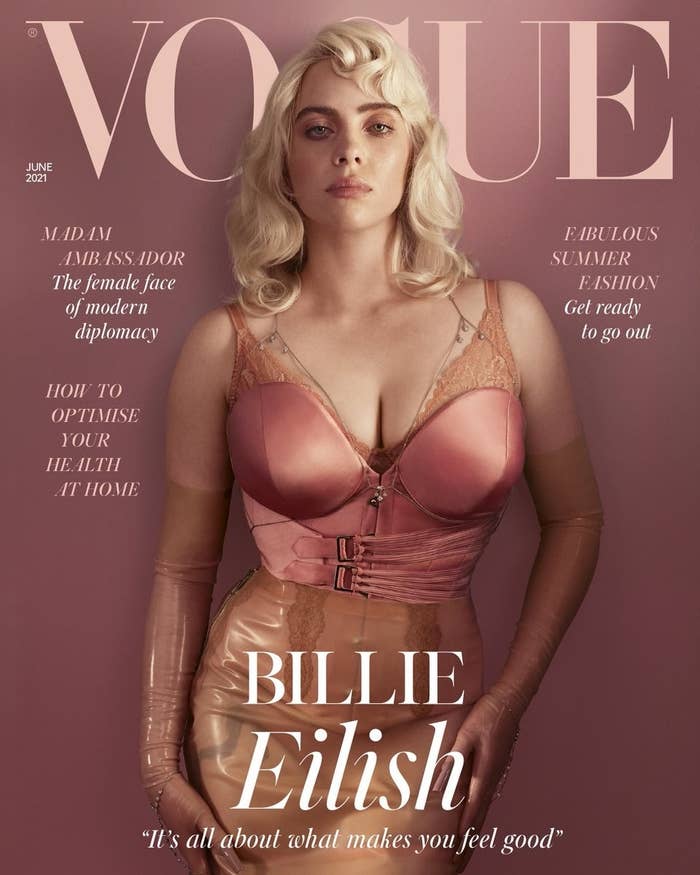 "I love these pictures and I loved doing this shoot," the singer wrote in an Instagram post unveiling the photos. "Do whatever you want whenever you want. Fuck everything else."
Of course, the photos caused a storm online — Billie's post of the cover became the fastest Instagram photo to reach 1 million likes, doing so in under six minutes.
Well, during an appearance on Stephen Colbert's Late Show on Monday, Billie shared her feelings about the reaction to her Vogue shoot, calling it "amazing" but "scary."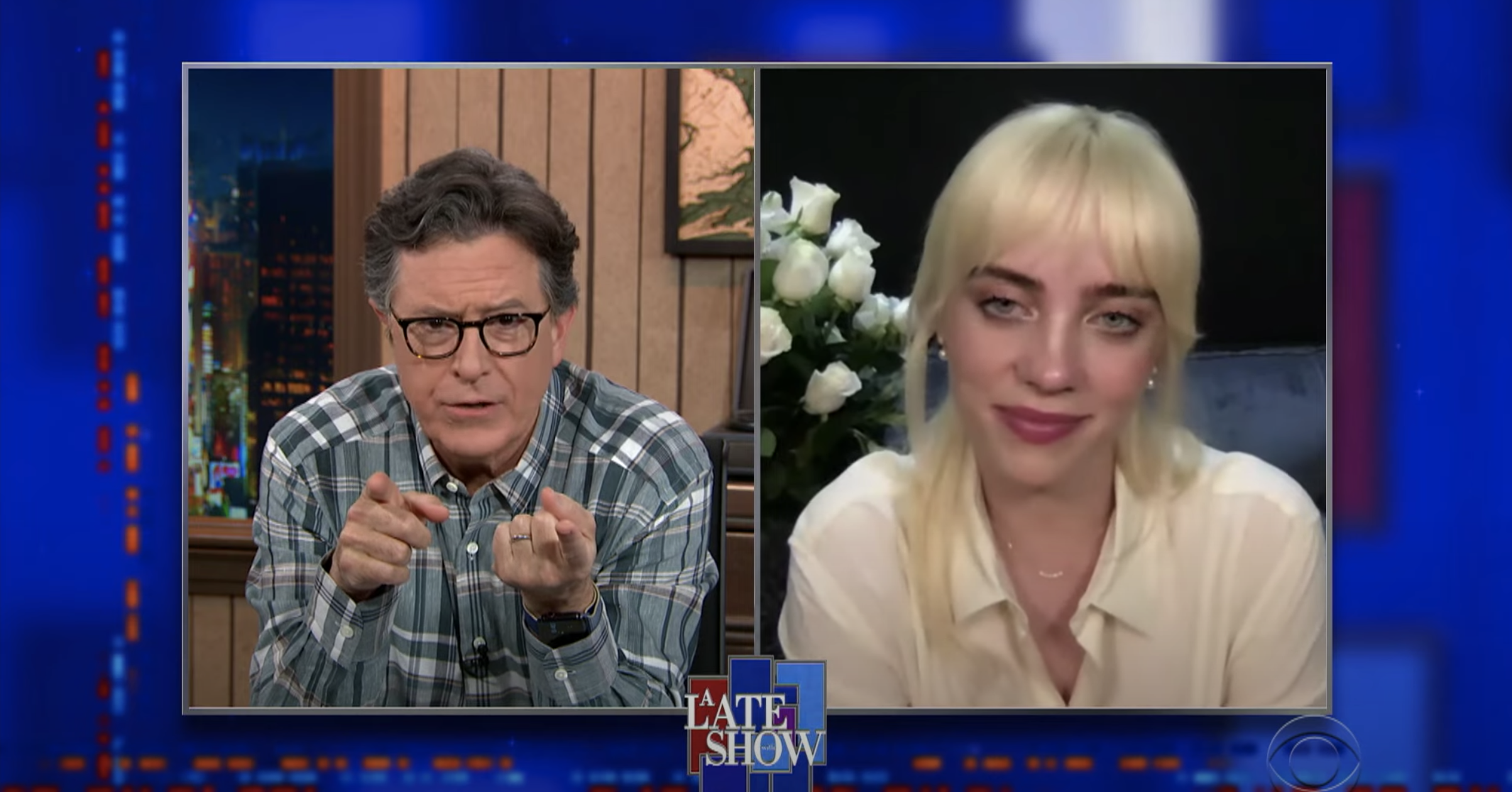 "I think it more just makes me never want to post again," Billie admitted. "I feel like I wanted to post more when less people cared, and now that more people care, it's scary to me."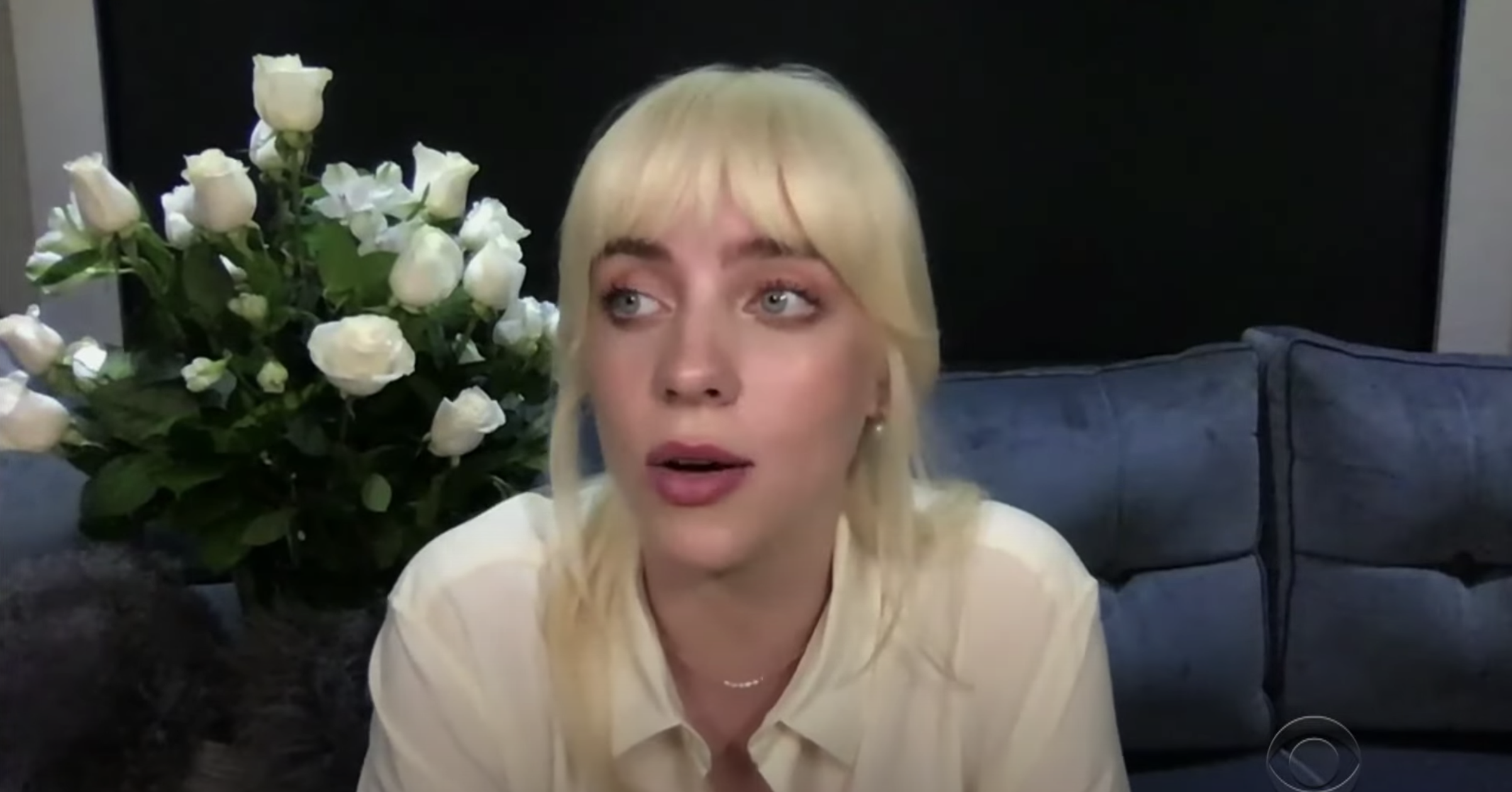 Elsewhere in the interview, Billie teased a little bit about her upcoming album, Happier Than Ever, calling it her "favorite thing [she's] ever created."
"I'm just so proud of it," Billie said. "I feel so cocky about it, I've got to tell you."
Speaking about the single, "Your Power," Billie said: "I would say [it's] my favorite song that I've ever written. That doesn't mean I don't like any other songs as much... I mean, I really feel very cocky about it. I'm sorry."
"I think there's just times in life where you should be allowed to feel cocky about something," she went on. "I just am very proud of myself with this song, and I feel like I can never top it."