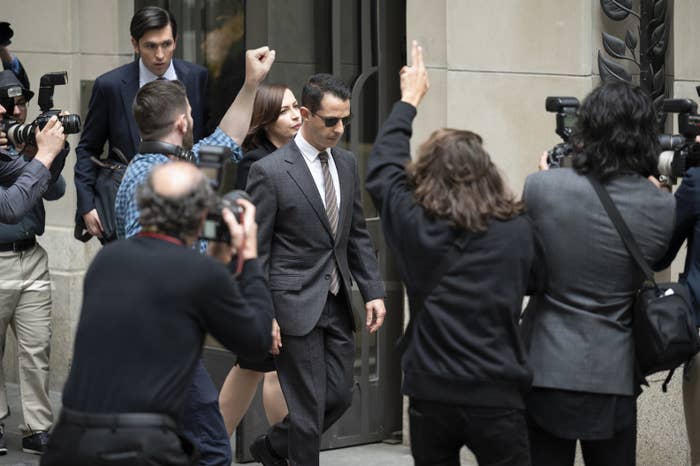 In the opening sequence of its third season, Succession plunges us back into the world of the Roy family as two sides are closing ranks. Logan Roy (the captivating Brian Cox) is lost in thought as his top corporate lieutenants try to come up with an answer for the legal shitstorm that Logan's oldest son and former number one boy Kendall (Jeremy Strong) has just unleashed on his dad's media empire. How should Waystar Royco respond? Or, in Succession parlance, "what's the play?" Everyone has an opinion, but they are all afraid of running afoul of Logan's legendary wrath.

The new season picks up a day or two after last season's shocking ending, and the dive back into the Roy universe is seamless. Within minutes, the show is ramping up to an intensity that does not let up for the seven episodes provided to critics. It's enough to make you forget that Succession hasn't actually been on our screens for two full years. It's not easy for any show to avoid the trap of overexplaining itself after gaining widespread popularity, and doubly so for a show that picked up 18 Emmy nominations for its second season and won the trophy for Best Drama.
But then again, Succession isn't just any show. Since its debut in 2018, creator Jesse Armstrong and company have painstakingly forged a world of corruption, greed, and self-interest so colorful and gripping, it's impossible to look away. After being gone for so long, the temptation for the show to bend and become more accessible to new fans might have been high. But that's too predictable. Instead, Succession doubles down on all the things that make it great: Its razor-sharp writing and inch-perfect timing are its secret weapons, and in the third season, Succession goes full throttle to prove that it's still the best show on television — and it's not even close.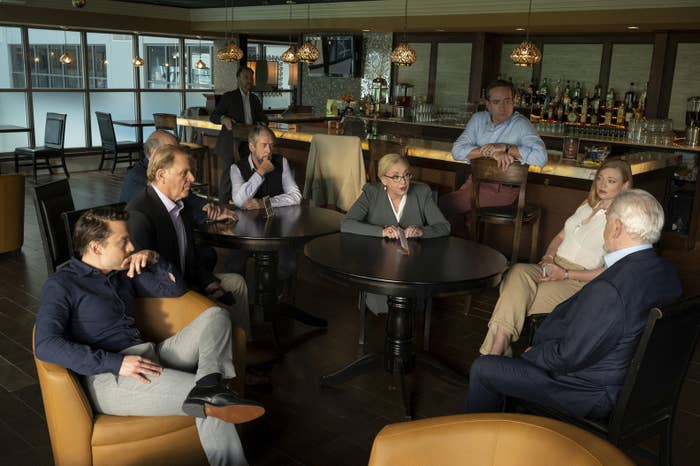 Watching Succession is watching a high-wire act of TV writing. The show is constantly shifting from the ambitious notes of Shakespearean drama to cutting satire, and those pivots arrive efficiently, often with one word or one glance. It's King Lear but Cordelia is inventing profanities at once brilliantly vulgar and nonsensical ("slicker than cum on a dolphin's back").
What keeps Succession working is its monomaniacal focus on the motivations of the Roy family and the craven ways they are willing to subvert and hurt each other for even a modicum of power. But there is love, too, and Succession mines it expertly for tragic purposes: It's heartbreaking to watch these characters make themselves vulnerable only to have the vulnerability be treated as a strategic chess move.
There are few cliffhanger moments in Succession but nonetheless, the show benefits from a weekly release cycle. It's the kind of show that needs time for rumination, so audiences can digest both the comedy and cruelty of the Roys and their surrounding circus of enablers. But it's perhaps for that reason that Succession took some time for the show to catch on: It's a slow start, with its initial tension revolving around Logan changing his mind about whether Kendall was ready to take over the family business. It's not immediately high-stakes television.
In Succession, backstabbing is forgivable, even expected — but hiding behind fake morality is the greatest sin.
Quickly, we are introduced to the figures who are hovering around father and son. First, the siblings — the oldest, Connor (Alan Ruck), a failure with an inflated sense of ego, loiters outside the family business with an escort-turned-girlfriend with playwriting aspirations; Roman (Kieran Culkin), struggles in the shadow of Kendall, outwardly expressing that he is his own man while inwardly needing Logan's approval; and Siobhan, or "Shiv," (Sarah Snook) wants to maintain her moral high ground by building her career outside of Waystar Royco but is enticed at the prospect of being the next CEO. Speeding that process along is her husband, the Logan-Sycophant-in-Chief Tom Wambsgans (Matthew Macfadyen). Meanwhile, Cousin Greg (Nicholas Braun) is just getting a taste for the cutthroat rules of his great uncle's empire. Other close friends and family include Marcia Logan's enigmatic third wife Marcia (Hiam Abbass) and loyal chief counsel Gerri (J. Smith-Cameron).
Still, the initial slow start is rewarded: By the end of the first season, as Logan reasserts his grip, there is great payoff as the dynamics from the start of the show are inverted. This long game is, by now, a central feature of Succession — the writing is so meticulous and thorough. Take, for example, the damning documents Kendall uses to wage war against his father in Season 3: The seeds for this storyline were planted near the end of Season 1 in what registers as a throwaway exchange when you first watch it but one that feels far more weighty upon rewatch.
By the end of the second season, Logan is surrounded. On the one hand, the specter of a takeover is alive and well, with a shareholder's meeting looming in the near distance. On the other hand, Kendall sold him out, making life difficult for a company already besieged by allegations of impropriety. But self-interest is the rubric under which every move is assessed, and even as Kendall delivers a blow to his father, Logan betrays just the hint, just the shadow of a smile. Is he proud of Kendall's move?
So we begin the third season with respect and rage. Logan first praises Kendall's maneuver, but when the son attempts to claim the moral high ground, Logan quickly descends into anger ("It was a fucking play. It was a fucking move. So don't act like a cunt to me"). In Succession, backstabbing is forgivable, even expected — but hiding behind fake morality is the greatest sin.
The new season takes a close lens to the politics of appearance. While the central question is how might Waystar respond to allegations of sexual abuse and misconduct, the Roys busy themselves with how best to reflect a facsimile of empathy. Kendall feigns concern for victims of abuse while others painstakingly work to avoid the charges of appearing callous.
The PR stunts are bigger. The stakes are higher, as signaled by the woefully underutilized Sanaa Lathan, who joins the cast as Lisa Arthur, a lawyer representing Kendall as he takes his allegations to the DOJ. But Succession is at its most effective in Season 3 when it is zooming in on small moments. The writing is perceptive and the acting is extraordinary, driving you to the very edge of empathy for the Roy children and the way Logan has damaged them. An episode featuring a pop-in from Adrien Brody brings a tender moment between Kendall and Logan that's immediately undercut by a reminder that these people deserve no chance at redemption. Do they love each other or do they just perform love? We are left to wonder with them. ●