Trump wants to slash food stamps and replace them with "Blue Apron–style" boxes
Instead of letting people on food stamps choose their own food, the Trump administration is proposing sending out more than 16.4 million boxes of basic food supplies every month. The plan is a part of the new proposed federal budget, and would force states to cover the cost of distribution.
The government wants to cut $200 billion in benefits over 10 years from the Supplemental Nutrition Assistance Program — commonly referred to as food stamps. The proposed package is called "America's Harvest Box" — containing all US-grown food items, sent out to anyone who receives more than $90 in SNAP benefits per month. That's approximately 81% of SNAP recipients.
Mormon women say church leaders encouraged them to stay in abusive relationships
Among the details emerging from the Rob Porter domestic abuse scandal engulfing the White House is this: Porter and his two ex-wives are Mormons, and when the women reported the abuse to clergy, they were apparently encouraged to stay in the marriage.
Now nearly two dozen Mormon women tell us when they went to Mormon church leaders after being abused at home, they too were counseled to remain in abusive relationships. They say they were told that their eternal salvation could be jeopardized by leaving violent partners, and that they were to blame for their marital problems.
South Africa's "Teflon president" might finally be kicked out office
Allegations of corruption have haunted Jacob Zuma for years, since before he became president in 2009. He survived his sixth no-confidence vote back in August, but things have not been easy since then: Zuma postponed his State of the Nation speech because of mounting tension with opposition parties.
Well, now the African National Congress, the ruling party of South Africa, has asked him to resign. Zuma's tenure over the ANC will probably be remembered for epic allegations of corruption — and the continuing downward spiral of Nelson Mandela's party.
Quick catch-up
Chipotle: The struggling highbrow fast food chain has picked former Taco Bell CEO Brian Niccol as its new CEO. The news sent Chipotle share prices up by as much as 12%. Niccol, who formerly worked at Pizza Hut, has led Taco Bell during a period of growth at the chain.
Stormy Daniels: Donald Trump's personal lawyer Michael Cohen says he personally paid the porn star who alleged a sexual relationship with the president. He says he gave her $130,000 from his "own personal funds" but did not provide a reason.
New York Times: The newspaper hired and unhired an opinion writer who said she was friends with neo-Nazis. After the Times announced the hire, people on Twitter noticed writer Quinn Norton had repeatedly used offensive language and slurs. In a statement later, the paper's editorial page director said that in light of her tweets, the paper had decided to part ways with Norton.
ICE lawyer: The chief counsel for US Immigration and Customs Enforcement in Seattle has been charged with stealing the identities of multiple immigrants for financial gain. Raphael A. Sanchez, ICE's top attorney in its Seattle office, allegedly made a plan to steal the identities of seven immigrants over a four-year period.
Weight Watchers: The company is offering teenagers free memberships, and people are pissed. Critics think the move could encourage disordered eating and are using #WakeUpWeightWatchers to show their concern and outrage.
A US airstrike killed Russian fighters in Syria
It has become clear that US airstrikes last week killed an unknown number of Russian mercenaries fighting for the Syrian government. Still, despite the deadliest clash between the US and Russian nationals since the Cold War, both countries dismiss the possibility of open conflict. Our national security reporter Vera Bergengruen digs into what we know about the airstrikes.
This beautiful photo just won a prestigious photography award
The photo of a rescued gorilla hugging her caretaker, titled "Pikin and Appolinaire," beat out 50,000 other images to win the People's Choice Award in the 2017 Wildlife Photographer of the Year contest.
The shot, by Canadian photographer Jo-Anne McArthur, shows Pikin, a 6-year-old rescued lowland gorilla, cuddling with her caretaker, Appolinaire Ndohoudou, as she moves to a new animal sanctuary in Cameroon.
Pure happiness: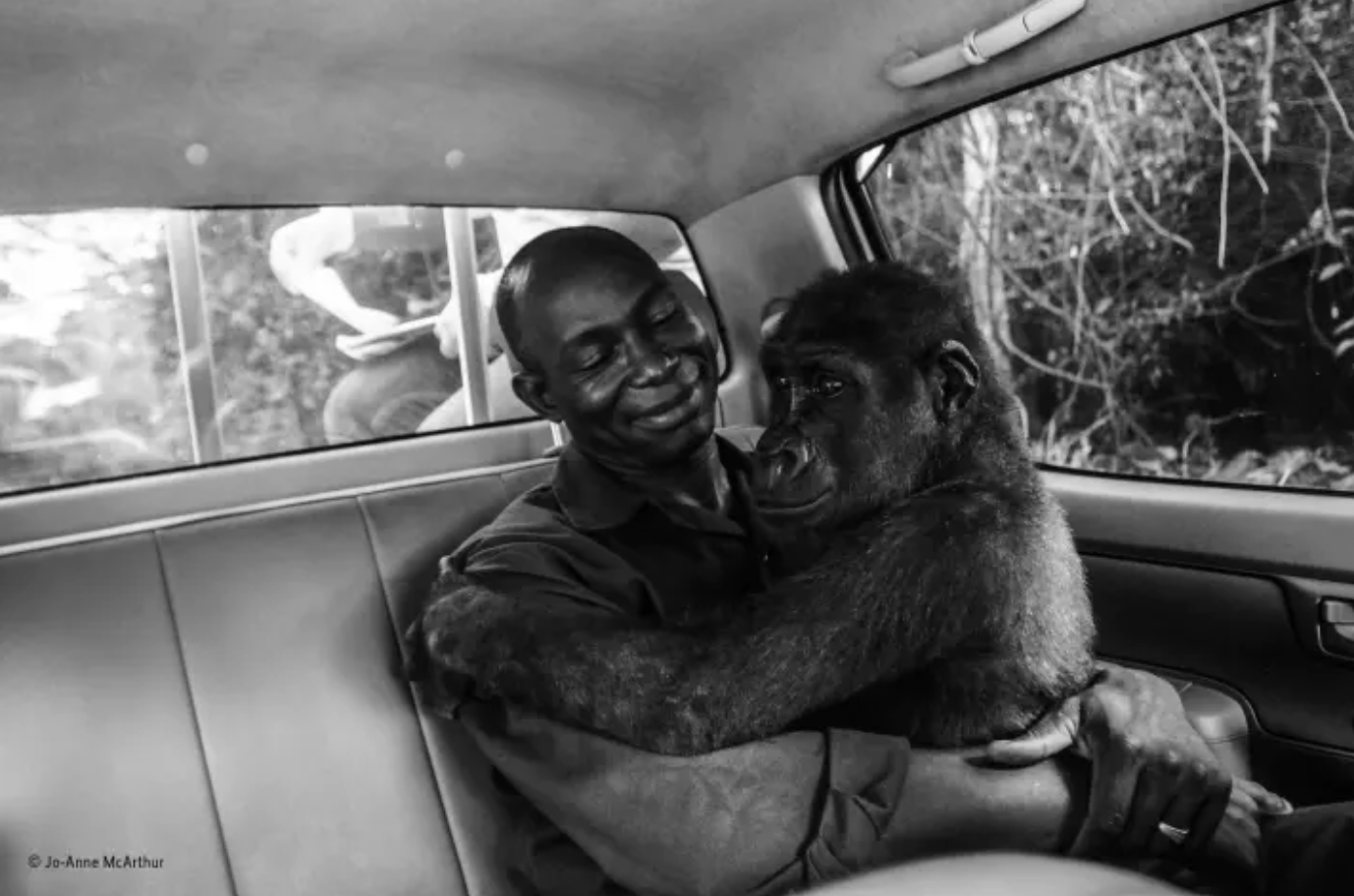 Enter your email below to sign up for the BuzzFeed News newsletter: