Morning Update: Who Doesn't Love A Good Cry In The Morning
A record number of family apprehensions, the protests in Sudan, to catch a colleague. Your BuzzFeed News newsletter, April 10.
To get the BuzzFeed Newsletter in your inbox every morning, sign up right here.
A record number of migrant families are showing up at the border despite Trump's crackdown on immigration
Over the last year, the Trump administration introduced a number of policies meant to crack down on the number of immigrants arriving at the US-Mexico border.
None have worked. Instead, March saw 53,000 families apprehended by border authorities, the highest number recorded in a single month since officials began tracking the figure in 2012. But it wasn't just a record — it was also a significant spike from February, when 36,531 families were apprehended.
Border Patrol's chief of law enforcement operations said the agency is facing "an unprecedented humanitarian and border security crisis," and has "arrived at a breaking point."
President Trump compared the plight of asylum-seekers to a family going on a vacation: "They're coming like it's a picnic, because 'Let's go to Disneyland.'"
The majority of the families journeying to the border are fleeing violence from Guatemala, Honduras, and El Salvador.
This woman stood on top of a car and became an icon of Sudan's historic protests
Thousands of people have taken to the streets across Sudan, demanding that Omar al-Bashir, who has been in power for 30 years, step down immediately.
A photo from the nationwide protests, of a young woman standing on top of a car with her finger pointed towards the sky, has gone viral and became the symbol of the movement.
22-year-old Alaa Salah led protesters in chants, and the moment — captured by local photographer Lana Haroun — became a distillation of a revolution led by women and young people. Here's the photo: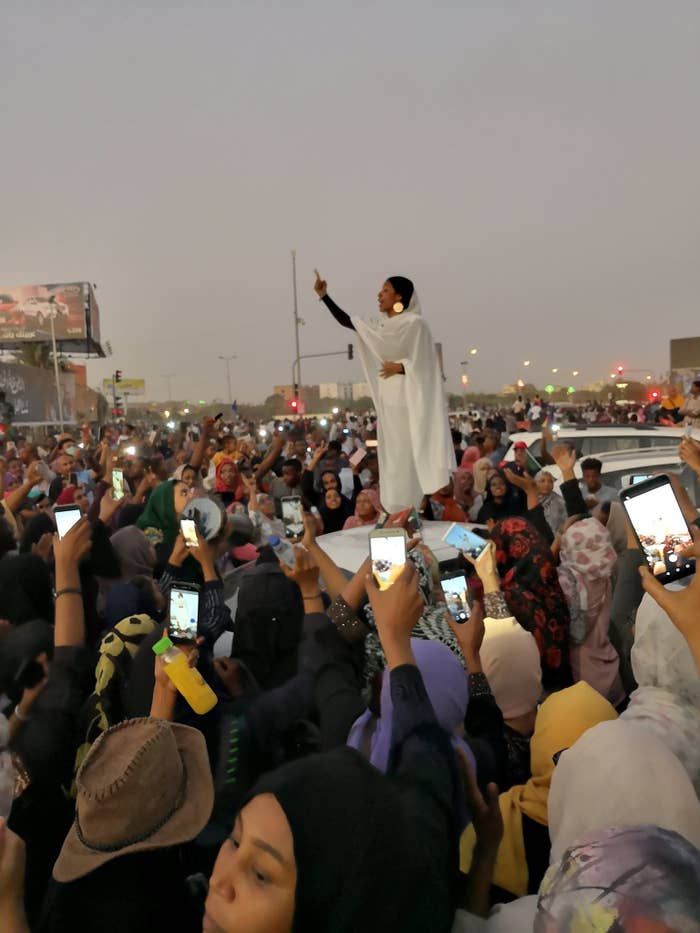 SNAPSHOTS
A day after Facebook banned Canadian white nationalists, some of them found their way back. Shortly after the accounts were banned, we found 12 pages, groups, and Instagram accounts using similar names and posting similar content. After asking Facebook for comment, they were all taken down.
New York City parents held "measles parties" to expose unvaccinated children as officials battle an outbreak. The city declared a public health emergency, and the health commissioner warned parents were having "measles parties" to infect their children with measles and to naturally immunize them — and avoid the vaccination.
Lori Loughlin and 15 other parents face new charges in the college admissions scandal. Those parents face new accusations of laundering bribe money through a foundation that prosecutors say was set up as a front by the scam's ringleader, William "Rick" Singer.
A woman has been charged with a felony after several racist remarks were spray-painted around Oklahoma City. Allison Johnson, 45, was charged after police discovered anti-gay, anti-Semitic, anti-black, racist graffiti. She told police her intent was "to scare Jewish people, and people of different races, other than white."
Taylor Swift just donated $113,000 to an organization that fights anti-LGBT laws in Tennessee. Chris Sanders, the head of the Tennessee Equality Project, shared the news on Facebook along with a handwritten note from Swift explaining why she decided to make the donation.
We tried to find 10 BuzzFeed employees from their DNA — just like the cops found the Golden State Killer
Last year, the Golden State Killer case made headlines and kicked off a boom in using "genetic genealogy" to solve crimes.
The suspect in that case was identified because DNA he left at a crime scene partially matched the profiles that a few of his distant relatives had uploaded to a public website to research their family history.
But can you really find people by sleuthing in their family trees? We concocted an experiment. 10 BuzzFeed employees (including me!) got their DNA tested and uploaded to a website popular with genealogy enthusiasts.
Reporter Peter Aldhous then had to play detective and try to find all 10 people. He found 6 (again, including me!). The story about the implications of this technology is fascinating.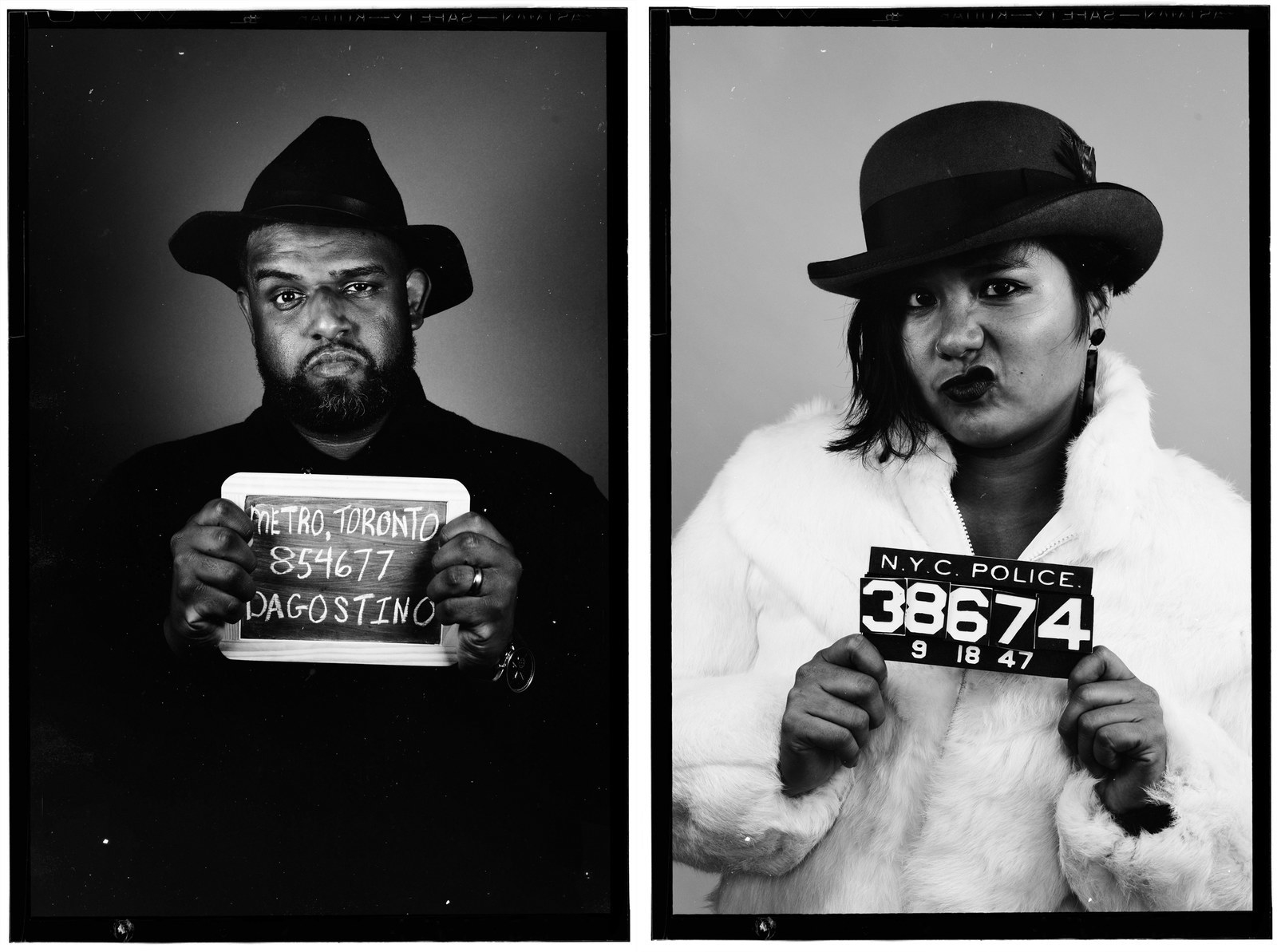 Budweiser made an emotional ad showing how Dwyane Wade has helped people
Dwyane Wade is a significant figure in basketball, but you don't have to care much for the sport to cry at this ad.
Wade, who is known for helping people, was the subject of an ad from Budweiser highlighting his off-the-court generosity. The spot features lives Wade touched: a woman whose brother died in the Parkland shooting, another who went to college because Wade paid her tuition, a man from a poor neighborhood near Miami who was inspired by him, and others.
The ad quickly went viral and made many people weep. Here, enjoy it — I'm just saying: who doesn't love a morning cry.