A lot is happening with immigration right now. Here's the breakdown.
The story of the moment is without a doubt the family separations at the border. Let's go through it.
What is the story here? Since April 19, nearly 2,000 children have been taken from adults at the US–Mexico border, according to the Department of Homeland Security. Actually, to be precise, 1,995 kids had been taken as of May 31.
Why is this happening now? In April, the Trump administration — specifically, Attorney General Jeff Sessions — introduced a new "zero tolerance" policy that would charge all people caught crossing the border illegally.
So everyone caught will be prosecuted? Correct. Because parents traveling with children are now facing federal charges, the new policy ends up systematically separating them from their children.
So people weren't charged under the old system? It's a federal misdemeanor to cross the border illegally and in the past, those people wouldn't have been charged.
What's the effect on these children? We spoke to experts who told us children forcibly removed from their parents will likely face long-term trauma.
What does President Trump say? On Friday, he said that children were being separated from parents because of a "law" created by Democrats.
Is any of that true? No. There is no such law, and the Democrats did not introduce the "zero tolerance" policy.
This story is horrifying to me. Is it all new? Some of it's new and some of it isn't. For example, the conditions that undocumented immigrants awaiting deportation are held in have been terrible for a long time.
But the child separations are new, right? Before Trump, there's evidence that this was already happening. A March 2017 report found federal agents were separating families at the border, often regardless of humanitarian concerns. They used it as a form of punishment, not as a formal policy.
Anything else I need to know? This is a huge story, and as with all big stories, be careful of hoaxes and misinformation. You likely have other questions. We've answered them here.
Also, people are horrified by this photo of a 2-year-old asylum-seeker being stopped at the border. Here's the story behind it.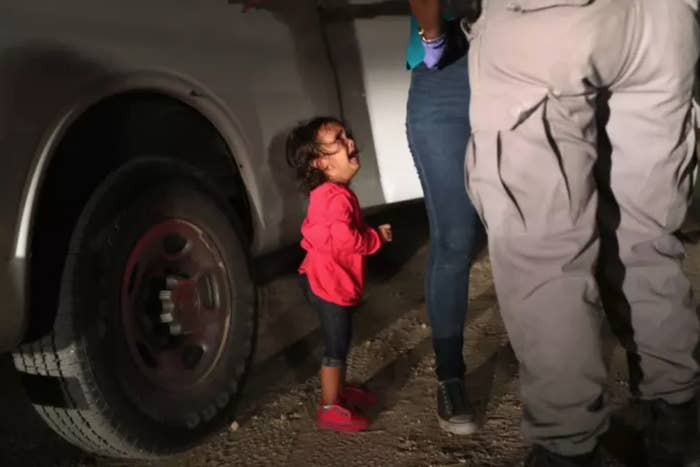 At least 22 people were injured in a mass shooting at an all-night art event in New Jersey
Authorities believe the Trenton, New Jersey, shooting was a neighborhood gang dispute unrelated to the art event.
The shooting left 22 people injured — 17 with gunshot wounds, and 5 "by other means." One of those injured was a 13-year-old boy who officials said was in stable condition as of Sunday evening.
A suspected shooter is dead. Tahaij Wells, 32, was believed to have been shot by police who returned fire after multiple suspects started shooting at one another. Another suspect is in stable condition and has been charged with a weapons offense. A third suspect is in critical condition.
SNAPSHOTS
At least 17 people were killed after someone set off tear gas in a Venezuela nightclub. Around 500 young people were in the Los Cotorros club to celebrate graduation when a fight broke out, and someone released a tear gas grenade. As hundreds rushed to the exits of the two-story club, people suffocated and died.
Mexico fans caused a literal earthquake after their team's World Cup win. Mexico's Institute of Geological and Atmospheric Research recorded a tremor at the exact moment Mexico scored a goal against the defending champions (and my team) Germany. As crowds erupted, their "mass jumping" triggered about a magnitude 3 quake.
Beyoncé and Jay-Z dropped a surprise album together. The Carters' first joint record is called Everything Is Love. On a personal note, I've had it on repeat for 24 hours and this record is a bop. The internet was shook at the audacity to just drop surprise albums on us — and people responded with very good jokes.
The Incredibles 2 just exploded box office records. By a lot. The film opened with an estimated $180 million at the domestic box office, setting an astronomical new record for the opening weekend of an animated feature film. The last record holder was Finding Dory, with $135 million. Sorry, Dory.
Sellers are threatening to leave Etsy after it raised fees by nearly 43%. The company announced it would raise seller transaction fees from 3.5% of sales to 5% of sales and shipping costs — which amounts to about a 43% increase. Some sellers told us the fee hikes mean they can't survive on the platform anymore.
Trump said he wants his people to treat him like North Koreans treat Kim Jong Un. In an unplanned live interview with Fox & Friends, the president said Kim "speaks and his people sit up in attention. I want my people to do the same." Trump later walked back his comment, telling reporters on the White House lawn that he was "kidding" and that it was "sarcasm."
"I went to a conference full of conservatives who hated my guts — and told me so"
You've undoubtedly noticed the shift in rhetoric over the last couple of years, not just in terms of intensifying polarization, but in terms of outright hostility in political disagreements.
Our reporter Scaachi Koul experienced this hostility last week — directed against her. Koul, who attended a conference hosted by far-right Canadian website tThe Rebel, was subjected to a great deal of abuse. As she writes: "they compared me to 'vaginal itching' … called me a 'degenerate,' 'mentally unstable,' and 'thuggish.'"
Hostility toward reporters in the age of Trump isn't new, from both the president or his followers. What is remarkable, though, is its replicability. Here's Koul again: "The Trump effect isn't only occurring in the states; its reverberations are being felt all over the world, and in Toronto, where I live."
This 29-pound cat is up for adoption and oh my god he's so huge
I can't even call him a "little guy," because he's 29 pounds which basically means he's the size of a human toddler.
This, uh, big guy was found in Pasadena, California, last week. The Pasadena Humane Society & SPCA has taken to calling him Chubbs, because, well, he's what experts might call an absolute unit.
Please enjoy looking at Chubbs.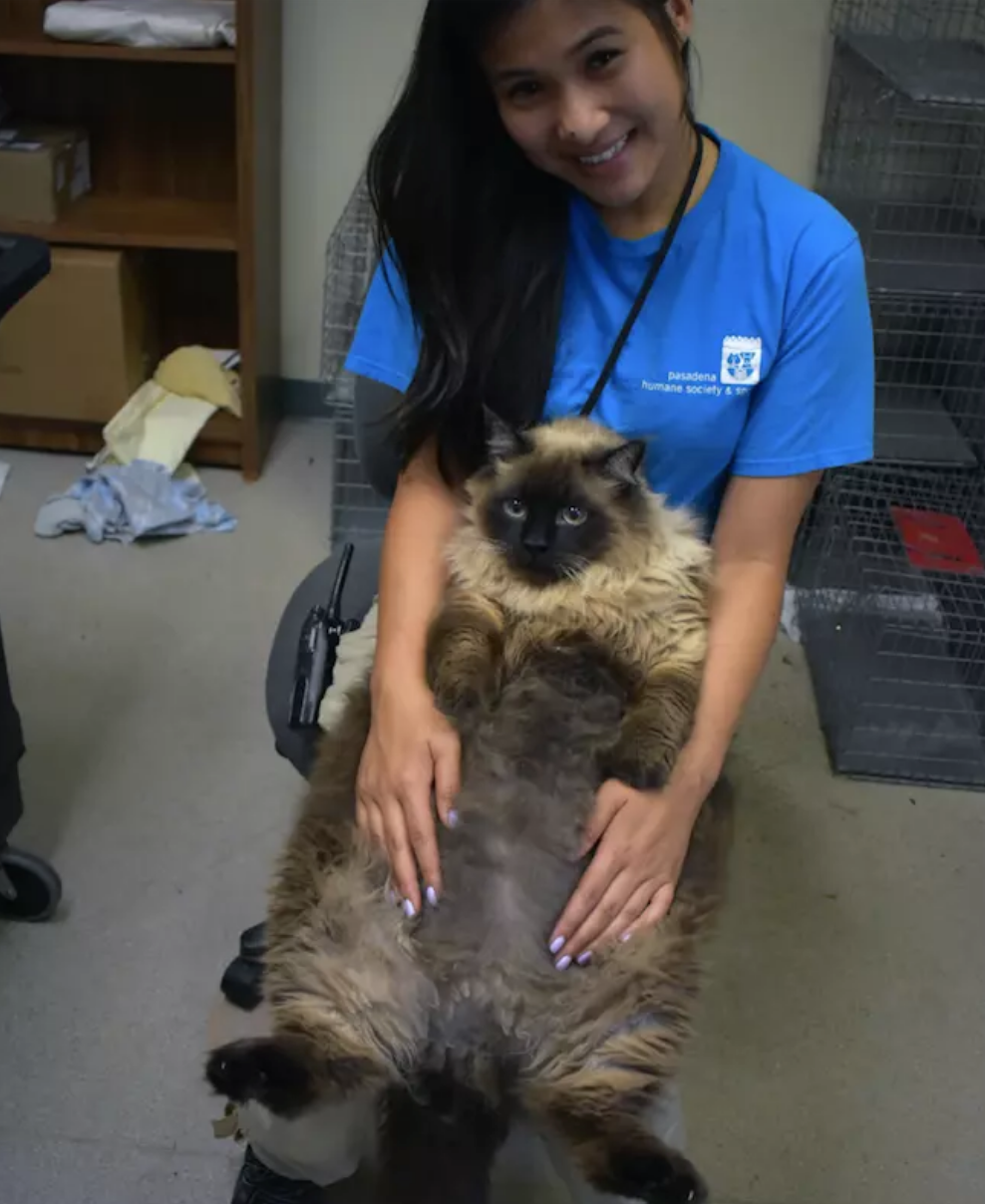 Enter your email below to sign up for the BuzzFeed News newsletter: