At least 10 people are dead after a van plowed into pedestrians in Toronto
In what was apparently a deliberate attack, at least 15 others were injured when the driver of a rental van mounted a sidewalk and slammed into pedestrians.
Several people tweeted dramatic video of a police officer confronting the driver, who repeatedly pointed an object at the officer in a rapid motion, before he was taken into custody.
"Get down," the officer repeatedly shouted at the suspect.
"Kill me," the suspect responded, while pointing a dark-colored object at the officer.
"No, come on, get down," the officer replied.
"I have a gun in my pocket," the suspect claimed.
"I don't care, get down. Get down or you'll be shot," the officer said.
"In the head," the suspect replied before eventually surrendering.
Toronto's police chief later said no gun was recovered at the scene.
The driver, identified by police as Alek Minassian, 25, from Richmond Hill, Ontario, is to appear in court this morning. He was apparently not previously known to the Toronto police department. Here's what we know about him.
Quick brief:
Former president George H.W. Bush has been hospitalized with an infection just days after the death of Barbara Bush, his wife of 73 years.
Serzh Sargsyan was appointed prime minister of Armenia last week. After days of protests, he resigned his new post.
Waffle House shooting suspect Travis Reinking has been arrested after an expansive hunt, according to authorities.
The top 2020 Democratic contenders all want a guaranteed jobs plan
The idea of the government guaranteeing jobs is pretty radical in modern US politics. Yet here we are, with Sens. Bernie Sanders, Kirsten Gillibrand, and Cory Booker — all considered leading prospects for the 2020 election — suggesting they would endorse this plan.
Sanders' plan would give a $15-an-hour public works job, plus health benefits, to anyone who wants it, a vision reminiscent of parts of Franklin Roosevelt's Depression-era New Deal.
Meanwhile, Booker wants to test a jobs guarantee plan in 15 cities and counties. He called it "an idea that demands to be taken seriously."
Gillibrand tweeted that the government should invest $1.5 trillion — the estimated cost of the Republican tax cut — in guaranteeing jobs for Americans who are "unemployed and willing to work to better their local community."
With three top Democrat contenders endorsing guaranteeing jobs, this could push the party to formally embrace a version of the plan.
The Duke and Duchess of Cambridge welcomed their third child
It's a boy!
Prince William and Kate left the hospital with their newborn son and briefly posed for photos outside.
Many noticed that Kate channeled Princess Diana's first appearance with her second royal baby, Prince Harry.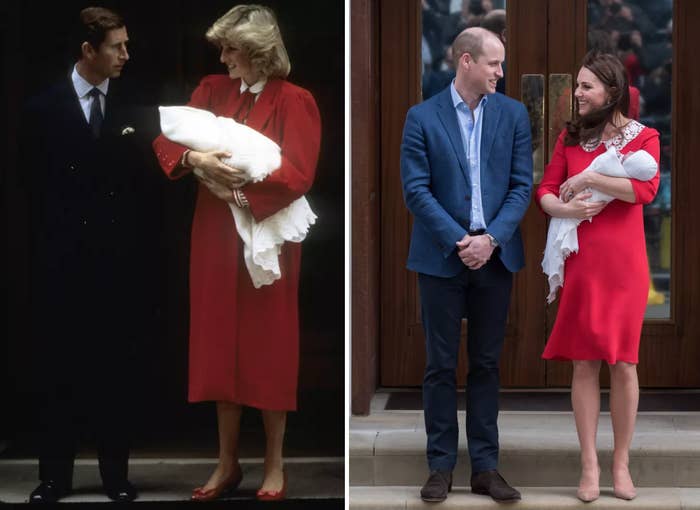 The new royal baby will be the first in UK history not to inherit the throne before his older sister, because of a recent change in the laws of succession.
We've taken the liberty of updating your definitive guide to the line of succession.
And yes, there are many more photos of the little prince. Enjoy responsibly.
Facebook and Google: Skip the infomercials; fix your problems
It's that time of year again — time for F8 and I/O, the annual showcases of Facebook and Google, respectively.
During these developer conferences, CEOs get on big stages and they point to what is essentially a very cool PowerPoint presentation about the things they have coming up.
There are drinks. Bands play. Audiences ooh and aah, and tech journalists swear to god they've just seen the earth shake. It's a whole thing.
Well. It's a little different this year, isn't it? Or at least it should be.
Here's John Paczkowski on why this year should have a whole different tone: "after a year in which Facebook and Google played pivotal roles in spreading misinformation and were exposed as data-greedy growth goblins, there should be little cause for celebration."
The whole piece is great, and you should read it.
Dwayne "The Rock" Johnson welcomed a new baby girl and no, you're crying
Johnson and his partner Lauren Hashian just brought baby Tiana into the world.
Look, I'll just cut to the chase: I think we can all be forgiven for losing our minds over how bonkers-cute this photo of The Rock cradling his newborn baby is.
Fair play, internet.
Here's the photo.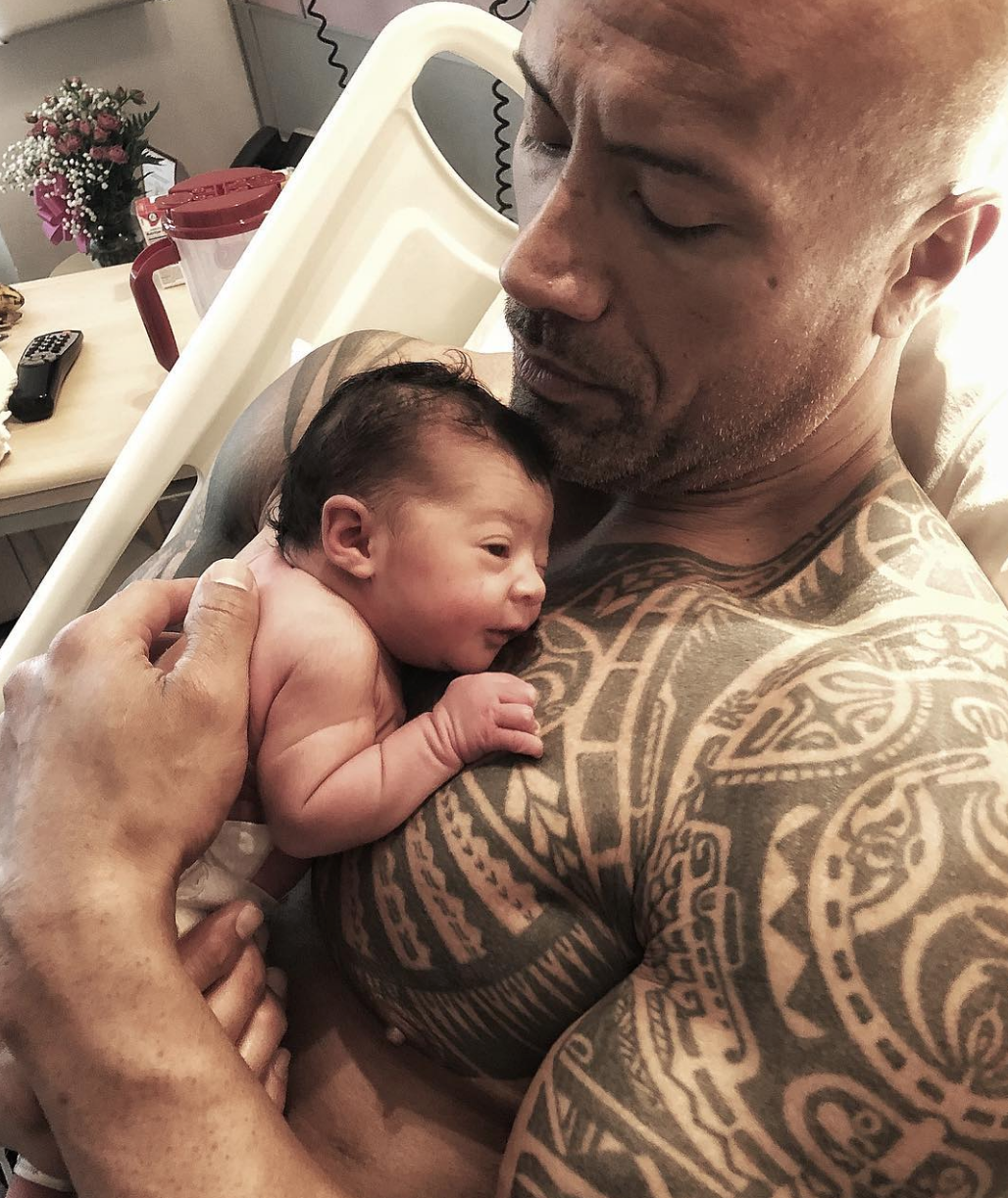 Enter your email below to sign up for the BuzzFeed News newsletter: