Divers have begun to rescue the boys trapped in a cave in Thailand
As you read this, the operation to rescue the boys' soccer team and their coach is underway. We'll have live updates as the story develops.
As of this writing, six boys have been rescued and are being treated in the hospital. Remember that the group has been trapped in the cave since June 23. Originally, authorities had said the rescue could take months. That timeline had to be moved up as bad weather hindered the operation.
Though water levels in the cave have dropped, the journey remains dangerous even for experienced divers — a few days ago, a Navy SEAL died during the operation after his own oxygen supply dwindled. Authorities have sought help from other nations, too. For example, there are 19 Australians involved in the rescue. Australia's foreign minister says the boys will be rescued in groups of four.
Tech mogul Elon Musk has built a "kid-size" submarine that he hopes will aid in the rescue of the remaining boys, should scuba divers continue to struggle to reach them.
The photos from the rescue site are dramatic.
An NYPD officer reported sexual harassment. Then she was forced into rehab.
For five years, rookie NYPD officer Jazmia Inserillo endured harassment from a supervisor. Inserillo says Lt. Jason Margolis took over the precinct and soon started touching her inappropriately, for example putting his hand on her leg when they were alone.
Inserillo says she knew the rule: "Don't ever make a complaint… This is the Blue Wall." She told superior officers and union delegates, but nothing changed. After five years, Inserillo decided she had to make a formal complaint with the office tasked with investigating claims of harassment and discrimination.
That's when everything got worse.
Within months of filing her complaint, Inserillo was being investigated herself. She was ordered into a three-month alcohol treatment program, even though she says she has at most a few drinks a year. When she refused to go, she was suspended and risked losing her job. She believed her commanders were punishing her for speaking out.
In the last six months, our reporting has shown that the NYPD's disciplinary process is uneven and unaccountable. But Inserillo's story — and a review of hundreds of pages of internal records and court documents — gets at something bigger: Those who speak up about misconduct sometimes say they are punished most severely of all.
SNAPSHOTS
More than 100 people have died in Japan's record-breaking rainfall. Southwestern Japan was hit by torrential downpours that caused flooding and landslides over the weekend. A government official said that 100 people were dead and at least 68 were unaccounted for. Nearly 2 million people in the area have been ordered to evacuate, and Japan's weather agency warned more rainfall is coming. It is the worst weather-related disaster to hit the country in decades.
A woman died in the UK days after being exposed to Novichok, the military-grade nerve agent. The woman, identified as 44-year-old Dawn Sturgess, was in critical condition after she was found unconscious with a 45-year-old man on June 30. Police said they have launched a murder investigation into Sturgess's death. Sturgess and the man were both exposed to the same family of nerve agents that left former Russian military spy Sergei Skripal and his daughter Yulia in a critical condition when they were poisoned 10 miles away in March.
An Iranian teen was detained for dancing on Instagram. Maedeh Hojabri, 18, gained thousands of followers for her dance videos set to Western and Persian pop songs. Hojabri was detained by the Iranian government in recent weeks, and gave a bizarre statement on state TV, saying she was aware she was breaking moral norms, but it was not her intention and she only wanted to gain more followers. It was not clear if the confession was coerced. Her Instagram account has now been removed.
People are losing their shit over how hot it is in California. Southern California has seen a record-breaking heat wave, with temperatures reaching triple digits. At the University of California, Los Angeles, the temps reached 111 degrees (43º Celsius, aka my personal hell). In Riverside, it was 118, which is 48ºC, which is some Sahara-type shit. Angelenos are coping with very good memes.
Police in England want everyone to calm down. It is with a heavy heart that I must tell you that after England beat Sweden to reach the semifinal of the World Cup, people got too carried away in celebrating, causing all kinds of damage. Police still say yes, football's coming home, but please celebrate responsibly.
A property manager was fired for calling the cops on a black man for wearing socks in the pool. Camry Porter went to her building's pool with her boyfriend and her two godchildren. There, they were approached by the property manager, who said Porter's boyfriend had to remove his socks as only proper swimming attire was allowed. Porter pointed out that there were others without proper pool attire. The manager became irate and asked them to leave. When Porter refused, the manager called the police. A spokesperson for the property management company says the manager was "terminated immediately."
PSST
How, exactly, do studios figure out what is going to be a summer blockbuster? And how is Hollywood changing to respond to audiences? In the newest episode of our podcast The News, we talked to our film reporter Adam Vary and TV reporter Alanna Bennett about the blockbusters of summer 2018. The conversation is so good.
You can find it on Apple, Google Play, Spotify, or wherever you get your podcasts from.
We have to talk about Brexit again
This weekend was a big deal for the slow process of the UK leaving the European Union.
Tell me what happened: Britain's ruling party has finally agreed on a Brexit plan. This only took, oh, two years or so. It's about time, too — the UK has about eight months until it is to be out of the EU.
What did they agree on? After an all-day retreat, Prime Minister Theresa May managed to convince her cabinet of a "soft Brexit" approach. The government will continue to follow the EU's rules on the trade of goods, but not services. The UK will also establish a customs regime that is closely aligned to that of the EU.
Wait, how is this a Brexit at all? An excellent question. May's government will argue that this plan satisfies all the "red lines" the hardliners wanted: It'll allow the UK to strike independent deals, and also curtail and control EU migration.
What does this mean for people who wanted a clean break with the EU? Tough luck. Many have capitulated to May's plan. However, David Davis — Britain's Brexit secretary — has resigned. Davis said he could not be "front and center" delivering a Brexit policy that he did not believe in.
What happens next? There's still a lot that is unclear about the UK government's plans and we won't know more until it publishes a white paper setting it out next week.
People are saying this photo is the real-life version of the "distracted boyfriend" meme
You remember the meme. The internet had so much fun with it. It's this one: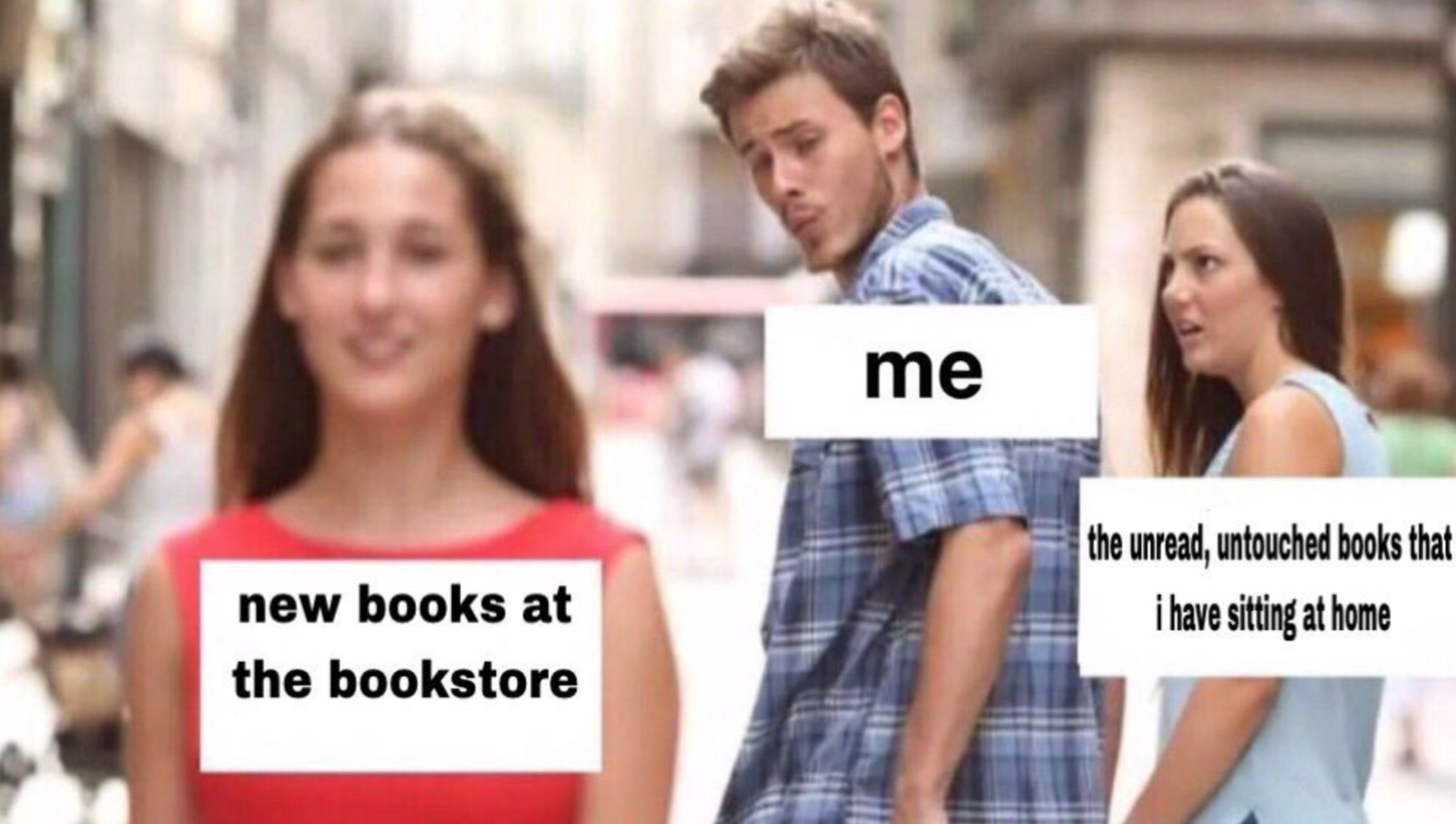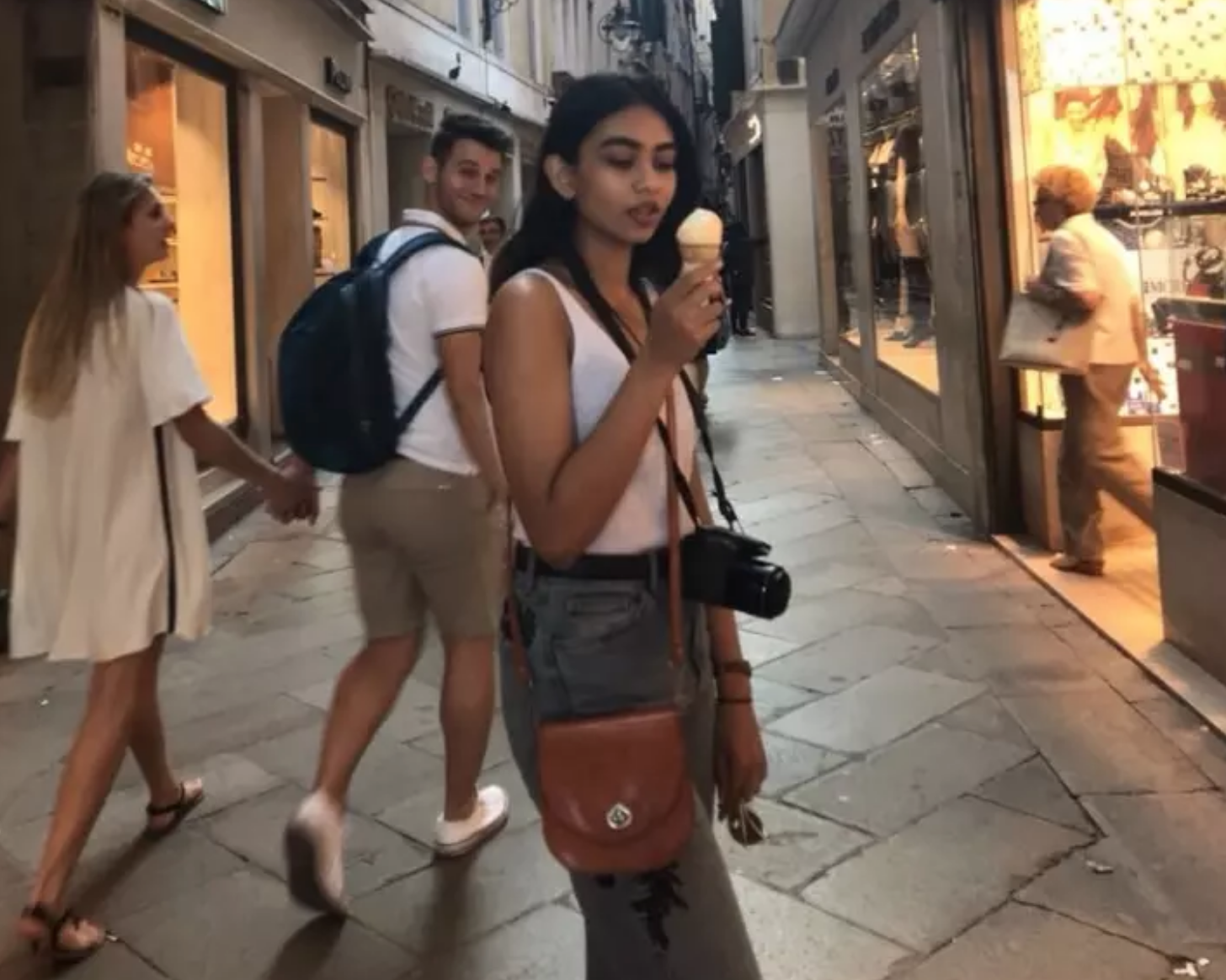 The singularity was always coming: Memes based on life become life become memes. There's not a thing to be done about it. Well...except make more memes.
Always keep a diamond in your mind,
Elamin
Enter your email below to sign up for the BuzzFeed News newsletter: