Morning Update: Staccato Signals Of Constant Information
Kavanaugh's accuser testifies today, Trump's rambling press conference, kids are becoming celebrities. Your BuzzFeed News newsletter, September 27.
Today, Christine Blasey Ford will testify about her accusations against Brett Kavanaugh as more allegations surface
First things first: What's happening today? Ford will testify in front of the Senate Judiciary Committee that she was sexually assaulted by Supreme Court nominee Brett Kavanaugh at a party in high school. Kavanaugh denies the accusation.
What is she going to say? From her prepared statement: "I am here today not because I want to be. I am terrified." Read the whole thing here.
What evidence will be considered? Kavanaugh released personal calendars from 1982 that he says show his innocence. Meanwhile, four people submitted sworn affidavits saying Ford previously told them about the incident. Two men told Senate staffers they had "the encounter" with Ford, not Kavanaugh.
And what's this about more allegations? Michael Avenatti — known for representing Stormy Daniels — produced a sworn declaration from his client Julie Swetnick. Swetnick said she witnessed efforts by Kavanaugh and others "to cause girls to become inebriated and disoriented so they could then be 'gang raped' in the side room or bedroom by a 'train' of numerous boys."
Those are explosive allegations. What happened after that? Republicans aggressively defended Kavanaugh, calling these allegations "smears and character assassination perpetrated by Michael Avenatti." Meanwhile, a fourth allegation against Kavanaugh surfaced, in an anonymous letter sent to a Colorado senator.
Anything else? Yeah, Sen. Kirsten Gillibrand delivered a powerful speech on the Kavanaugh accusations, talking about why survivors often don't come forward. Also, TV networks are going all in on the hearings.
On a human note: The news cycle is overwhelming, but probably harder still on sexual assault survivors. Just in case you need it, here's a solid list of self-care tips that survivors might need right now.
I regret to inform you that President Trump held a rambling press conference
Three quick highlights:
One: Trump said he might delay today's planned meeting with Deputy Attorney General Rod Rosenstein.
Rumors had surfaced that Rosenstein had resigned after the New York Times reported he had discussed wearing a wire to record the president. At his press conference, Trump said his "preference" was to keep Rosenstein.
Two: Trump said the allegations against Brett Kavanaugh were false, but that he could still change his mind. He dismissed women in several ways during the press conference, including telling a woman reporter to go sit down.
Three: People were confused after Trump called a reporter "Mr. Kurd." The reporter, from Kurdistan TV, was apparently elated.
You can watch the whole news conference here — but it was a lot, so maybe take a seat first.
SNAPSHOTS
The flu killed more than 80,000 people in the US last winter, the highest death toll in at least 40 years. The flu season started early, with a large number of cases occurring around the holidays, and it struck infants and the elderly particularly hard. One doctor we spoke to said, "It's frustrating because it's preventable. It's stuff we prepare for every year." The outbreak was a mixture of three strains: H3N2, H1N1, and influenza B. The flu vaccine was not as effective against H3N2, the predominant strain.
A man suspected of killing homeless people in California was previously deported six times. Ramon Alberto Escobar, 47, was arrested in connection with the vicious beatings of seven primarily homeless men in the Los Angeles area, three of whom have died. Authorities said Escobar, an El Salvador national, has been deported six times between 1997 and 2011, and has six felony convictions.
David Hogg says he wants to speak to President Trump. Hogg, a survivor of the school shooting in Parkland, Florida, said that he was "so emotional" after the horrific incident, and he now regrets not attending the White House listening session that took place following the attack.
Here's what it's like for Bill Cosby inside prison. Cosby was sentenced to three to 10 years in prison on Tuesday for raping Andrea Constand in 2004. He was sent to the State Correctional Institution Phoenix in Collegeville, Pennsylvania, a maximum-security prison spanning 1,652 acres. The prison, which just opened in June, holds 3,830 beds. Here's what it looks like inside.
Meghan Markle playing netball proves she's the wing attack of the royal family. Please enjoy.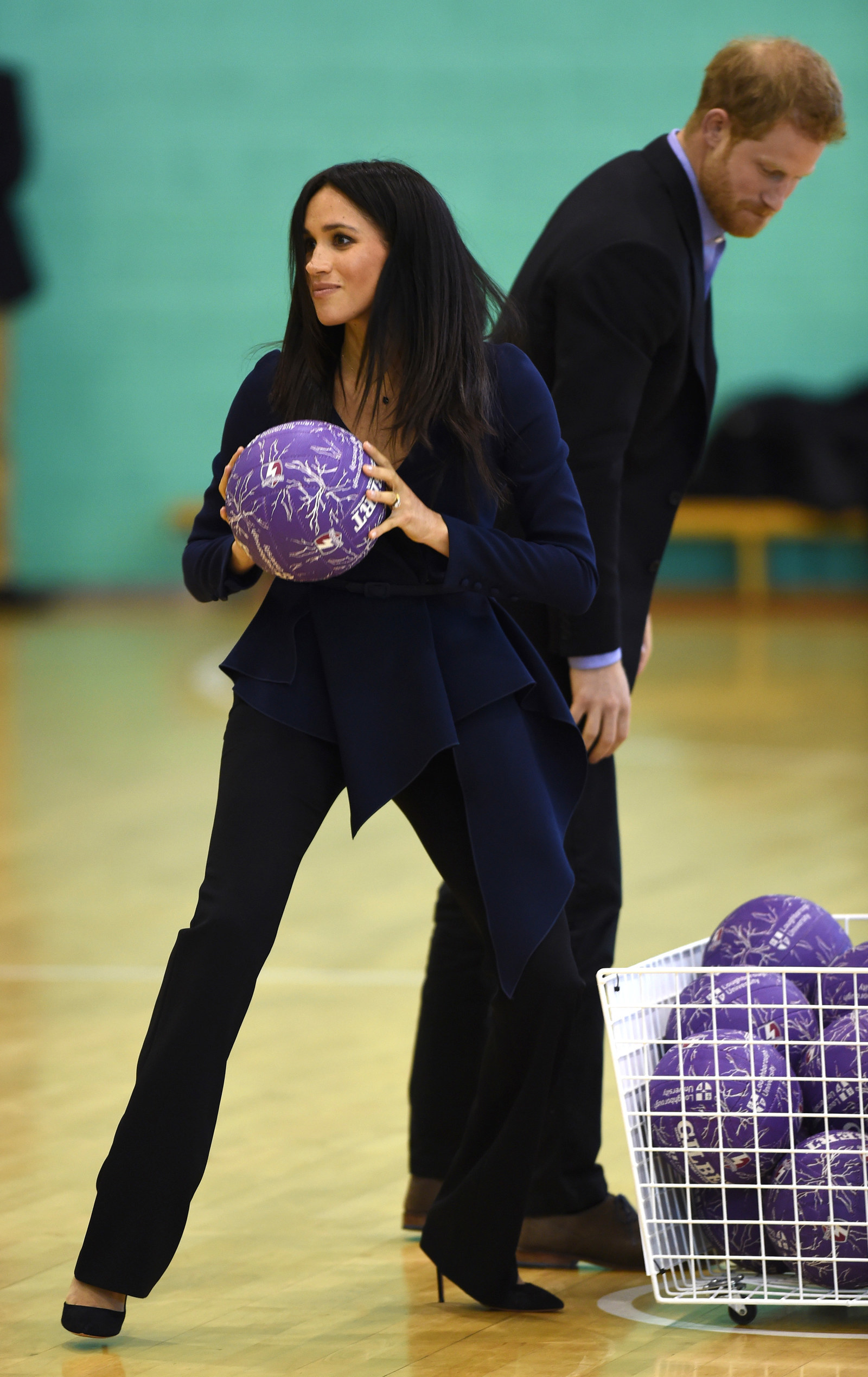 Kids are becoming celebrities, and there's nothing we can do about it
When did it dawn on you that you might be one of the olds now? For me, it was when I learned that young people are making money by becoming social media stars.
Some of this makes sense — in an era where 94% of teens use a smartphone, the definition of fame was bound to change. I can wrap my mind around that.
But teens and pre-teens — some as young as 11 — are making six-figure salaries from sponsored content on apps like Musical.ly, as well as Instagram and YouTube.
What are the consequences when kids themselves become celebrities? How do parents protect their kids from the risks of something even they don't fully understand? Scaachi Koul explores this universe in the newest episode of Follow This, the BuzzFeed News show available on Netflix.
Seven new episodes of Follow This were released today, and I promise you won't regret bingeing on them.
Watch this seal slap a kayaker in the face with an octopus
The unlucky victim was Kyle Mulinder, a Kiwi thrill-seeker and kayaker who was taking a tour around the Kaikoura Peninsula, on New Zealand's South Island.
But you're not here for the details, are you? Because like me, you're Team Seal.
So watch the glorious footage and enjoy. Here's a sneak peek: