Rod Rosenstein has left the building
Perhaps the most surprising thing about Deputy Attorney General Rod Rosenstein's departure this weekend is that it happened on his own terms.
There was no firing by tweet or learning that he had lost his job by watching the news. Instead, the man who oversaw special counsel Robert Mueller's investigation — and withstood the looming threat of presidential removal — told President Trump in late April that he would step down. Then he did.
Trump was publicly furious about Rosenstein's decision to appoint former FBI director Mueller to serve as special counsel and take over the investigation into Russian interference in the 2016 election. Ultimately, Mueller's report documented the tensions between Trump and Rosenstein.
Rosenstein developed a kind of folk hero status on the left as Mueller's protector — left-wing groups threatened to take to the streets if Trump fired him.
Zoe Tillman looks back at Rosenstein's historically significant tenure as the No. 2 at the Department of Justice.
STEM students want change after the Colorado school shooting, but first they want to mourn
Last week, a shooting inside the STEM School in Denver injured eight people and killed one.
Thirty hours later, students and parents walked into a vigil in support of the survivors and 18-year-old Kendrick Castillo, who died trying to stop one of the shooters, and were immediately handed a button that said "end gun violence."
Footage of what happened next has gone viral — hundreds of grieving STEM community members stormed out of the event in protest, calling it a "political stunt."
We spoke to STEM students. They told us they want change, but they are not ready to join the debate.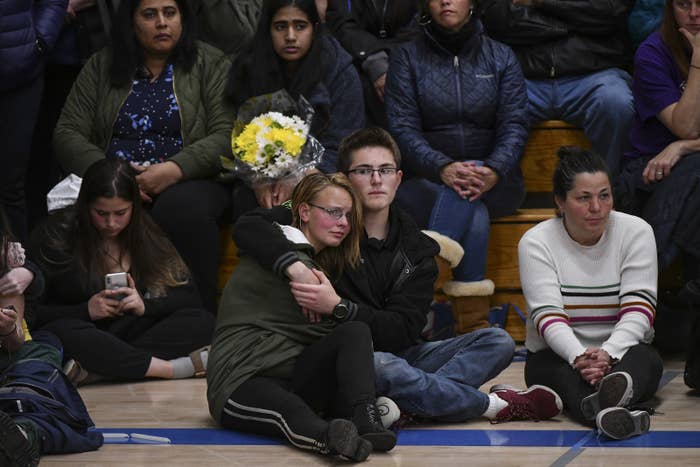 SNAPSHOTS
Leaked emails reveal the UK Labour party's compliance unit took months to act over its most serious anti-Semitism cases. We obtained hundreds of internal emails that show the party failed to suspend members despite evidence of racism.
Party City is closing 45 stores after struggling to find enough helium to fill balloons. The party-supply company said its sales had been affected because of the global helium shortage. The company did not say which of its approximately 870 stores in the US and Canada would be shuttered.
Constance Wu admitted she was upset at having to return to Fresh Off The Boat. Most TV stars are happy when their shows get renewed, but the Crazy Rich Asians star was openly disappointed about returning to the show — because it meant having to give up on another project.
Kim Kardashian West and Kanye West have a new baby boy. The wee lad, whose name was not immediately disclosed, was delivered via surrogate. Kardashian West went down the surrogate route after dealing with a host of issues during her first two pregnancies.
The Florida man arrested for his "I EAT ASS" sticker might sue the sheriff's office. When a deputy told Dillon Shane Webb to remove one of the letters from the words "ASS" to read "AS," Webb refused, citing his constitutional right to free speech. Now it's a whole thing.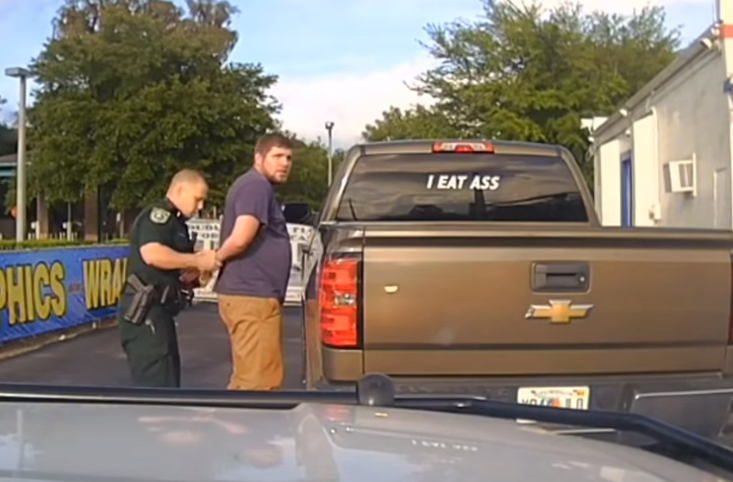 Millenials wanting to overhaul America need to come to terms with Boomer power
As the Democratic candidate race kicks off in earnest, a divide has reared its head: candidates whose messages appeal more to millenials, or boomers.
Assigning people a generational identity based on an arbitrary birth year cutoff might be silly, but it's a stand-in for bigger signifiers — access to home ownership, ability to pay off student debt, graduating with bright future prospects.
The field's leaders, Joe Biden and Bernie Sanders, have positioned themselves at opposite ends of generational appeal.
Here's the thing, though: While there are roughly equal numbers of millennials and boomers, turnout is much higher among older people.
As Kevin Munger writes in our opinion pages, "Young people imagining a fundamental overhaul of America will first need to come to terms with the political power that boomer Democrats will retain for at least the next decade — and probably longer."
Meghan Markle shared a new photo of royal baby Archie for her first Mother's Day
The beautiful photo of the Duchess of Sussex cradling the little boy's feet was accompanied by an excerpt from the poem "lands" by African-American poet Nayyirah Waheed.
The picture seemed to include a sweet tribute to the baby's grandmother, Princess Diana — the flowers below Archie's feet look like Diana's favorites, Forget-Me-Nots.
The Mother's Day tribute to motherhood is lovely, have a look right here.