Morning Update: 808s And Twitter Takes
Logan Paul to scale back, Israel says Iran lied, an R. Kelly boycott, and a very good dog.
WhatsApp CEO Jan Koum is leaving Facebook
Koum, one of the cofounders of WhatsApp, announced he's leaving the Facebook-owned company. Reportedly, his departure is the result of clashes over issues like encryption and user privacy.
Koum and Brian Acton sold the messaging app to Facebook in 2014 for $19 billion.
Acton left the company in November of 2017, and after the Cambridge Analytica scandal called for users to #DeleteFacebook.
After Koum announced his departure in a Facebook post, Mark Zuckerberg commented that he's grateful "for everything you've taught me, including about encryption…" He also — I'm not kidding — reacted to the post with a "sad" emoji.
The first members of the caravan Trump vowed to stop are being allowed to seek asylum
A small group of 24 people from the Central American migrant caravan came forward to a border crossing to start the process of seeking asylum.
Eight have been allowed to present themselves at the San Ysidro border crossing — three mothers, four of their kids, and one 18-year-old man.
They had to wait a day before any of them could meet immigration authorities. Officials had said the crossing, one of the busiest US ports at the southern border, didn't have the capacity to take even a single applicant.
There was no immediate explanation for what led to the decision to take the eight Central Americans, or when others might be allowed to surrender to US authorities.
Sixteen people from this initial group remain at the crossing. Luisa, a 44-year-old woman who is among those waiting on the Mexico side, told us, "There's hope — they let in eight people."
Quick brief:
Logan Paul announced he's going to stop vlogging every day, bro
You remember Logan Paul — he's the YouTuber who angered millions by posting a video of a body in Japan's so-called suicide forest.
At first, he seemed to announce that he's going to stop vlogging, period. Then Paul clarified that after an extended period of posting a new vlog every day, he's going to scale back.
It gives me no pleasure to tell you that Paul is easing back on vlogging because, he says, "we have a talk show coming soon — it's called Impulsive." (I'll say.)
Paul added, "We just built a studio in my house, it's f'cking sick, that's going to be a vlog for next week. Got to make these hits, bro. I want to dive into music."
It is only Tuesday.
Israel said that Iran lied about not wanting a nuke, and so the Iran deal is garbage
Amid increasing chatter that President Donald Trump is going to pull out of the Iran deal, Israeli Prime Minister Benjamin Netanyahu gave a dramatic presentation. In it, he said that Iran had sought a nuclear weapon, despite claims to the contrary.
The presentation revealed little that wasn't already known and provided no evidence that Iran was currently cheating on the 2015 nuclear deal it reached with the United States and five other countries.
He projected a PowerPoint presentation that included a map of five potential nuclear test sites in Eastern Iran and charts showing bomb designs.
Iran has repeatedly denied it wanted a nuclear weapon, and Western intelligence agencies have long known much of the information that Netanyahu presented.
If you're nostalgic for PowerPoint presentations, please enjoy this photo: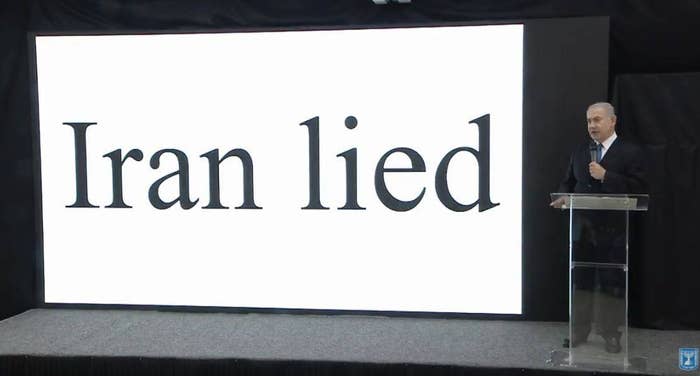 I don't think we can get away with not talking about Kanye right now
Kanye West has had a consistent tendency — intentionally or unintentionally — to embody the most interesting conflicts of the moment. Not his music. Him, personally, as a cultural figure.
Take yesterday, for example: Kanye was caught between friends trying to present him with their version of history. One friend texted Kanye that Lincoln freed the slaves, and therefore Republicans were the party of black people. Kanye tweeted screenshots of the texts.
Quickly, John Legend and radio personality Charlamagne tha God texted Kanye that this version of history was a bit...incomplete?
Craig Silverman, who focuses on debunking inaccurate information for us, had a great analysis of the differences in methods between John Legend and Charlamagne, and why Legend's approach would've worked better.
Marcus Jones wrote an excellent piece on why it has always been obvious that Kanye is primed for radicalization: He has a long history of seeking validation from the elites.
People are loving this dog who made a mess and watched his owner clean it up
Theo is totally a good boy, but sometimes he likes to make trouble.
His owner tweeted a photo of her pup's reaction after he made a big mess. While she cleaned it up, he went and sat on the couch and put his paw up, in the most chill way.
People can't get enough of the photo, and I love their reactions.
Here's Theo, chillin' like an actual villain.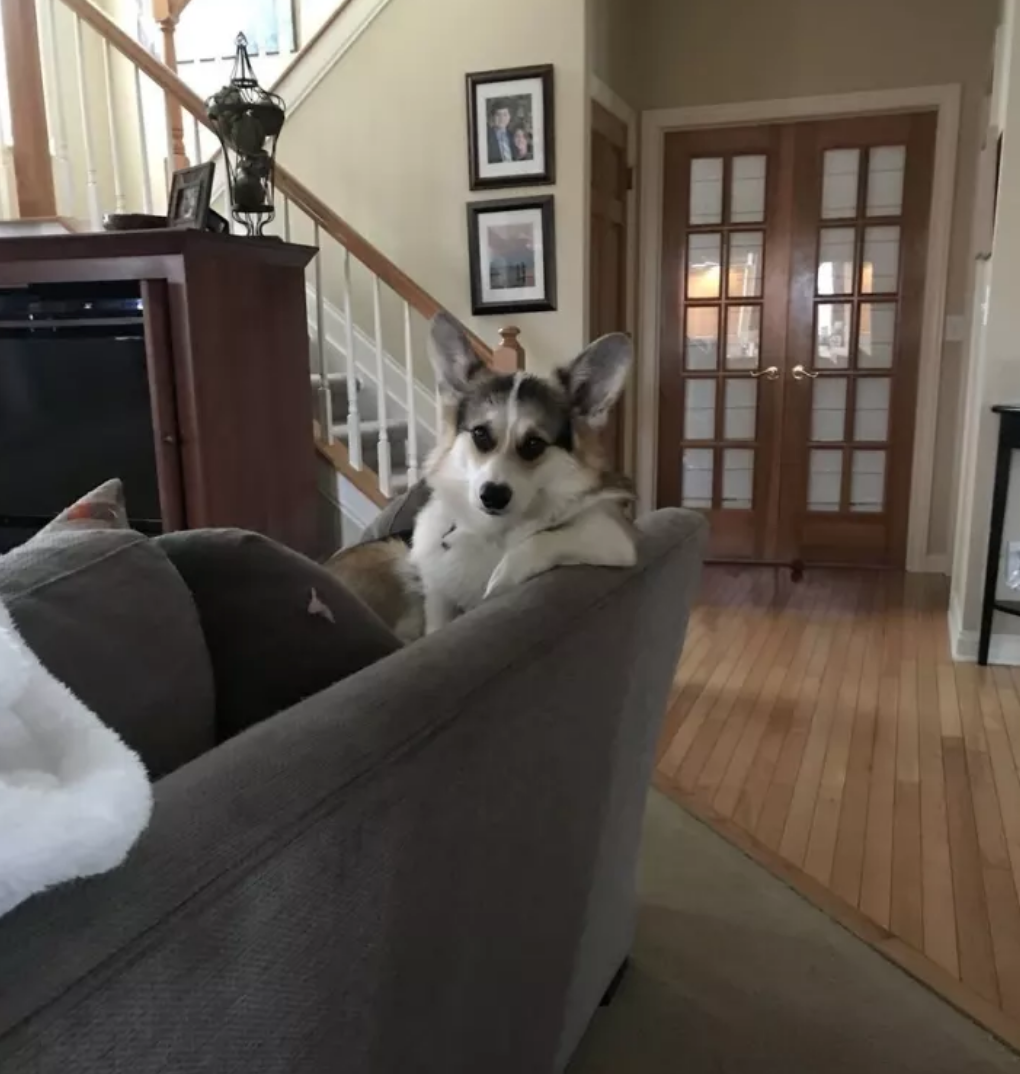 Enter your email below to sign up for the BuzzFeed News newsletter: