Morning Update: Looking Out On The Morning Rain
Protest inside Google, a generic version of the EpiPen gets approval, and your weekend longreads. Your BuzzFeed News newsletter, August 17.
Aretha Franklin, the undisputed Queen of Soul, has died at 76
It's a small club of human beings who've so touched our lives that we all know them, and know them by their first name. This morning, I'm sorry to say, that club is smaller.
Aretha Franklin, a music legend who has enjoyed a career longer than most of her successors, has died. She died at her home in Detroit at 9:50 a.m. Thursday, local time. The cause of death was advanced pancreatic cancer of the neuroendocrine type.
I'm not in the business of hagiography, but Franklin's was no ordinary career. It feels odd to even write "Franklin," as for millions, "Aretha" is sufficient.
Simply put, no other vocalist has reached the heights Franklin did. She was the most charted female singer in Billboard history, the first woman to be inducted into the Rock and Roll Hall of Fame, and the winner of 18 Grammy Awards. Rolling Stone was direct about it, calling Franklin "the greatest singer of all time."
You can find our obituary of the soul legend right here.
Further reading:
Franklin was likely your idol's idol. Bette Midler called her a "musical lighthouse." Mariah Carey called her "the icon." John Legend said she was "the greatest vocalist I've ever known." Here's how celebrities are paying tribute.
Barack and Michelle Obama said Franklin "helped define the American experience." The Obamas wrote in a statement that "for more than six decades since, every time she sang, we were all graced with a glimpse of the divine."
Our own Tomi Obaro wrote a brilliant piece in which she describes Franklin's genius — not in the way the internet breathlessly ascribes genius, but "that ineffable quality, a sui generis understanding of music, a talent that's so preternatural and otherworldly that it feels innate."
We've collected 28 iconic photos from the life of an icon, and they're incredible to go through. I absolutely love this one: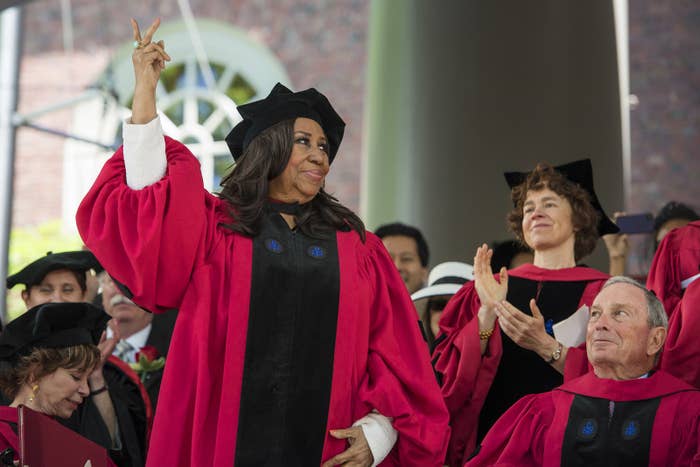 Google employees are signing a letter to protest a censored search engine for China
The interests of the company and the values of its employees are butting heads at Google, where employees are pushing back against project Dragonfly, a controversial censored search app for the Chinese market.
The background is this: The majority of Google employees learned about Dragonfly earlier this month, when it was reported in the Intercept. According to the report, the search engine for Chinese users would censor certain terms and sources from results, including Wikipedia and certain news stories.
This doesn't sit well with many employees. One told us, "It's like Google capitulating to an oppressive organization. … First it was the military-industrial complex, now it's China." There, he's also referring to project Maven, Google's contract with the Pentagon to build AI-assisted drone technology.
So what happens now? The letter the employees signed calls for an ethics review structure with rank-and-file employee representatives, the appointment of ombudspeople, and an ethical assessment of Google projects.
SNAPSHOTS
A Colorado man is suspected of killing his missing wife and children, whom he pleaded for on TV. Shanann Watts, 34, and her two children, Bella, 4, and Celeste, 3, were reported missing after a friend called the police for a wellness check. Authorities said they had found and identified Shanann's body, and believe they know the location of the bodies of the two daughters. The announcement came one day after the husband, 33-year-old Chris Watts, said in a TV interview, "I hope that she's somewhere safe right now and with the kids." Watts was arrested and charged with murder.
The US Navy admiral who oversaw the Bin Laden raid says it would be "an honor" for Trump to revoke his security clearance. William H. McRaven, who also served as commander of US Joint Special Operations Command until 2014, blasted Trump for revoking the clearance of former CIA director John Brennan. In a piece for the Washington Post, McRaven wrote, "I would consider it an honor if you would revoke my security clearance as well, so I can add my name to the list of men and women who have spoken up against your presidency."
The FDA just approved a generic version of the EpiPen. You know EpiPens — they're auto-injectors that a person can use to deliver a shot of epinephrine during potentially life-threatening allergic reactions. EpiPens are made by Mylan, which has come under intense scrutiny for the prices of the product. Mylan obtained the rights to sell EpiPens in 2007, and since then, the price for a two-pack has increased from under $100 to $609. The new generic version, made by Teva Pharmaceuticals USA, is the first to be approved as an equivalent to brand-name EpiPens.
People are horrified by these temp dorm rooms at Purdue University. Purdue says it's "typical." The photos of a makeshift dorm have been compared to "prison" and "boot camp," with people raising concerns of over-admissions. The university claims their temporary housing system is pretty standard. You be the judge.

MoviePass users can now only choose among six movie titles a day as the service tries to stay alive. The monthly fee will stay at $9.95 as subscribers are limited to three movies a month. The dream hasn't died, but the dream isn't doing well.
A 21-year-old woman became the world's youngest person to receive a full face transplant
Katie Stubblefield lost most of her face in 2014. Last May, under the care of a team of surgeons in Ohio, she received a full face transplant — a complex process that took more than a dozen surgeries to reconstruct her face.
More than a year later, Katie is recovering well and regaining the ability to speak, eat, and show emotion. The 21-year-old is now using her experience to help others and become an advocate for suicide prevention, according to a report in National Geographic.
The procedure involves the transplantation of facial tissue from a deceased donor onto the face. Katie went through extensive psychiatric evaluations to confirm she was a suitable candidate and understood the risks, which include a chance that her immune system will reject the tissue.
You should read about this incredible story.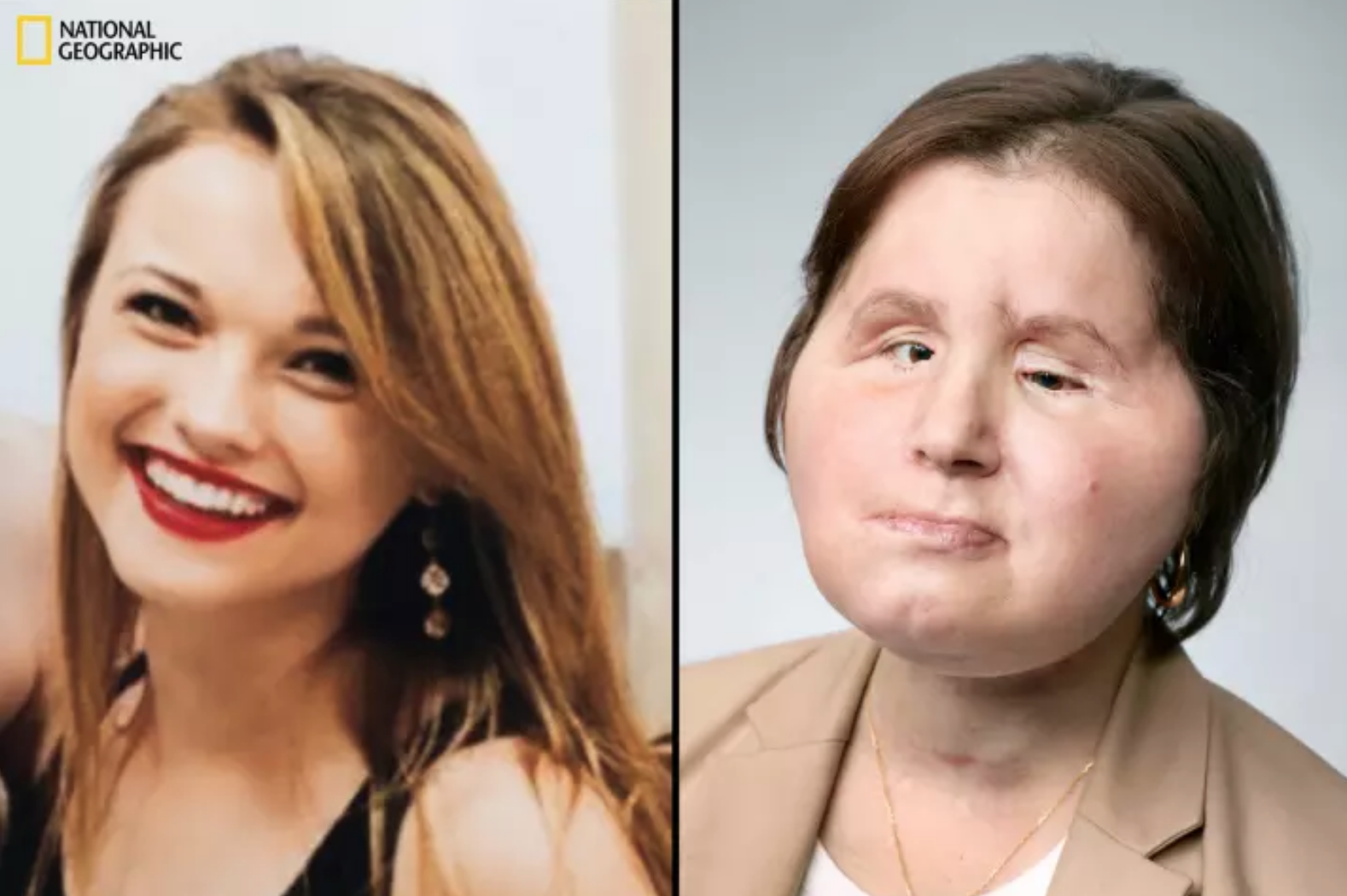 Stay inside and spend some time with these longreads
Trying to lose weight for your wedding day is a common idea, but few people want to unpack where that desire comes from and how they feel about it. Scaachi Koul wrote a piercing essay exploring her relationship to this idea, and it begins with this raw thought: "Being hurt when someone calls you fat feels anti-feminist, like you're not just failing yourself by being uncool about it, but failing a community. It feels like I'm falling for a trap that I already knew was there…"
I often puzzle over when movies are going to get better at showing just how much of our lives are spent online. The characters in movies always seem to have a very healthy relationship to their tech, and they only take it out sometimes. Alison Willmore wrote about the movies trying to catching up to the ways we treat technology, and this hits it bang-on: "The slowness to embrace immersion in the internet as a fact of life is probably due less to any deeply held moral stance against devices than to a more mundane problem: It's really hard to make someone using their phone or their computer look interesting."
Young queer stars are having a moment, and cultural forces are beginning to reflect that. Shannon Keating wrote a beautiful tribute to King Princess and Amandla Stenberg and the rise of young, unapologetically queer artists, and how it feels to witness it. This bit was striking to me: "Some of us who were forced to remain closeted through our teenage years — that crucial, terrible time for developing the earliest iterations of our adult identities — end up internalizing some slow-brewing queer shame. I definitely did."