The Russian journalist who was reported shot and killed is, well, actually alive
Yesterday, I told you about prominent Russian journalist Arkady Babchenko, who police said had been shot and killed in Ukraine.
A few hours later, at a press conference about the murder, there were audible gasps and claps when Babchenko himself walked in.
When the journalist took the stage, he said: "I want to apologize for what you had to go through and what you had to live through. I've had to bury friends and colleagues many times and I'm very familiar with the nauseating feeling when you have to bury colleagues."
The fake death was reportedly a setup by Ukrainian police officials to catch someone who had been planning to kill Babchenko. That would-be assailant was arrested.
Police said the person who planned the assassination was a Ukrainian citizen who was paid $40,000 and was working with Russia.
As is the internet's way, there were very good jokes about the whole situation.
Harvey Weinstein has been indicted by a grand jury in his rape case
The disgraced film mogul, who was arrested Friday and charged with rape and other sex crimes involving two women, was indicted over first- and third-degree rape and a first-degree criminal sexual act. Weinstein refused to testify.
The indictment is needed for felony charges to go forward.
Weinstein remains out on $1 million cash bail. He is required to wear a 24-hour monitoring device and can't travel outside New York and Connecticut.
Quick brief:
Two updates about the Roseanne Barr story
The first is that President Trump found a way to make Barr's racism about him. After learning that Disney CEO Bob Iger had called Valerie Jarrett — the target of Barr's remarks — and apologized, Trump tweeted, "Gee, he never called President Donald J. Trump to apologize for the HORRIBLE statements made and said about me on ABC."
The second is that in yet another attempt to explain her vile comments, Barr said "it was 2 in the morning, and I was ambien tweeting." Needless to say, the internet was not having it.
Even the makers of Ambien pushed back: "While all pharmaceutical treatments have side effects, racism is not a known side effect of any Sanofi medication."
Kim Kardashian West went to the White House to discuss pardoning Alice Johnson
Kardashian West is advocating for the pardoning of 62-year-old Alice Johnson, who is serving a life sentence for a first-time nonviolent drug offense.
Johnson was sentenced in 1997 after she was convicted of charges related to a cocaine trafficking ring. She has exhausted all appeal options, so she would need to be granted clemency by the president to be released.
The meeting between Kardashian West and Donald Trump was arranged by the president's senior adviser and son-in-law, Jared Kushner. Afterward, a representative of the Kochs said the billionaire brothers would be "happy to work with" Kardashian West on criminal justice issues.
Also this photo from the meeting, predictably, spurred a great meme race: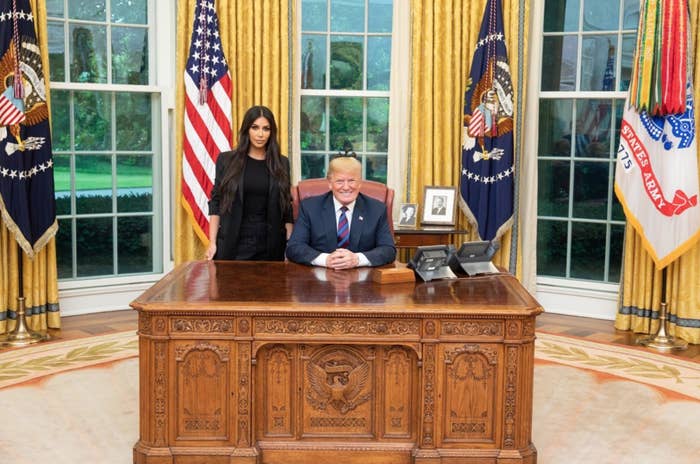 Trump's plan to block the 2018 blue wave is becoming clear
It's certainly true that every time Trump is put in front of a large, adoring crowd, Republican Party leadership assumes a risk of the president going off-script.
It appears, though, that GOP leaders have decided this strategy could work to keep Democrats from taking over the Senate.
In this smart piece, Tarini Parti looks at Trump's 2018 pitch to red-state voters: "a mix of his dark rhetoric on immigration with some conspiracy theories and the occasional reminiscing about his unexpected presidential win." Add attacks on Democrats, and stir.
Everyone loves this buff cat
I learned a long time ago that all is fair in love and content, and if the meme gods want to spread joy in peculiar ways, there's no stopping them.
Today's particularly peculiar way is a muscular cat, spotted somewhere in Quebec.
Do not ask why. Do not ask what the hell. Just enjoy how much people can't get enough of the buff cat.
Here is the aforementioned buff cat, who clearly works out more than you do: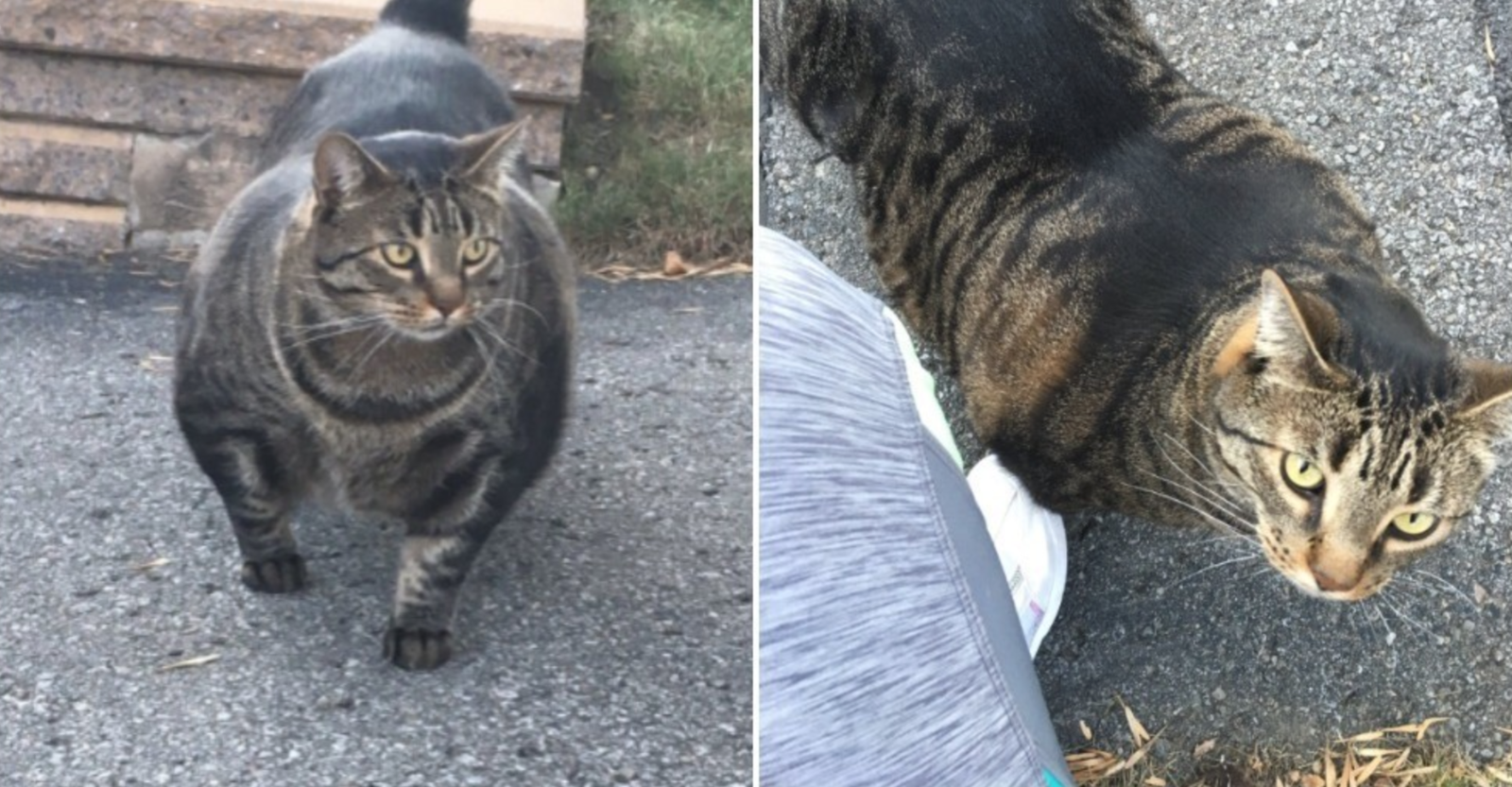 Your friend in cardio and free weights,
Elamin
Enter your email below to sign up for the BuzzFeed News newsletter: