Morning Update: Here's What Happens Now
The aftermath of Christine Blasey Ford's testimony, Elon Musk is being sued, your weekend longreads. Your BuzzFeed News newsletter, September 28.
Christine Blasey Ford's historic testimony, Brett Kavanaugh's fiery defense, and what happens next
It's hard to convey the enormity of it all.
Yesterday, Christine Blasey Ford testified in front of the Senate Judiciary Committee that she is "100% certain" that Supreme Court nominee Brett Kavanaugh sexually assaulted her in high school. Kavanaugh 100% denied this.
Ford tearfully read her prepared statement, telling the committee what she says she experienced that night 36 years ago.
The Republicans on the committee — 11 men — hired an outside lawyer, sex crimes prosecutor Rachel Mitchell, to question Ford. And question she did — here's everything Ford was asked, from testing her memory to her fear of flying.
Ford, a psychology professor, used her expertise to explain her own trauma to senators, and many noted how exceptional it is to hear a witness do that. She said things like "I think the etiology of anxiety and PTSD is multifactorial," and non-experts needed a dictionary.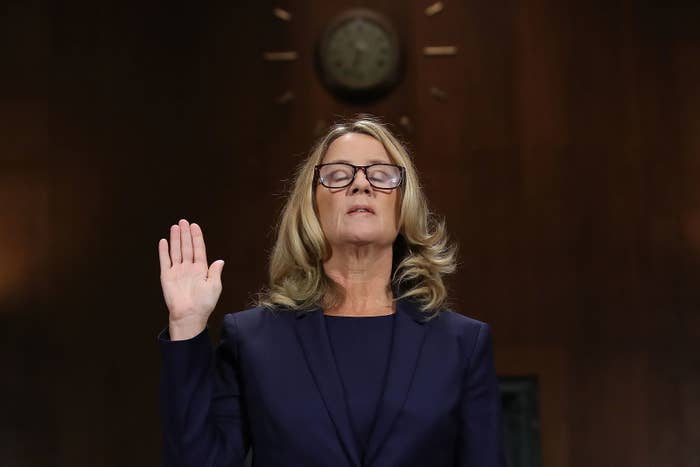 Brett Kavanaugh deviated from his prepared statement to forcefully and tearfully deny Ford's allegations. "This is a circus," he said.
The nominee repeated that he does not deny that Ford may have been sexually assaulted, but denied that he was there. He broke down in tears discussing the calendars he kept from 1982.
Kavanaugh was asked about his character, his career, and how many beers were too many. He was asked to explain the reference in his yearbook entry to a "Devil's Triangle." (He said it's a drinking game, but people, um, have questions). Here's everything else he was asked.
Sen. Lindsey Graham blasted Democrats for trying "to destroy this guy's life" and called the hearing "the most unethical sham since I've been in politics."
As it happened:
Further reading: Anne Helen Petersen wrote that Ford was a credible witness, but through no fault of her own has reinforced the incredibly high bar of believability.
What happens next?
The next thing that has to happen is the Senate Judiciary Committee has to decide whether to recommend Kavanaugh's nomination or oppose it. That's scheduled for this morning.
Two senators — Jeff Flake and Ben Sasse — are seen as the votes that could flip the slim Republican majority on the committee.
But here's the thing: The nomination could go to the Senate floor even if the committee opposes it.
There, Republicans have little wiggle room. Republicans can only lose a single vote to confirm Kavanaugh in the full Senate, absent any Democratic support.
[Eyes emoji]: Possible Republican swing votes Flake, Susan Collins, and Lisa Murkowski were spotted huddling with Democratic moderate Joe Manchin after the hearing. It's quite possible Kavanaugh's fate was decided in that meeting.
Here are all the possible scenarios, explained.
SNAPSHOTS
The Securities and Exchange Commission is suing Elon Musk. The founder of Tesla is being sued by the feds over "false and misleading public statements" regarding the possibility of taking his company private. Musk claimed in a tweet that he had "funding secured" for the deal, and at first seemed to be serious about the plan. But later, it appeared Musk did not have the funding guaranteed. The SEC is asking that Musk be ordered to pay civil penalties and "be prohibited from acting as an officer or director of any issuer that has a class of securities registered."
Four people were injured after an airplane crashed into the sea, missing the runway. The Air Niugini flight from Papua New Guinea was attempting to land at Chuuk airport in Micronesia. Local people in speedboats helped to rescue the 36 passengers and 11 crew on board the Boeing 737, and four people were seriously injured. The general manager of the airport told Reuters the plane was "supposed to land but instead of landing it was 150 yards short and she went down."
Fans are concerned about Ariana Grande's recent tweets. The "No Tears Left to Cry" singer posted some emotional messages Thursday, starting with the request, "can i pls have one okay day. just one. pls." Fans responded with love and concern for Grande.
The first look at Tom Hanks as Mr. Rogers was released, and people say it's exactly what they needed. Let me drop all semblance of impartiality here and say I endorse the people's position — he looks fantastic.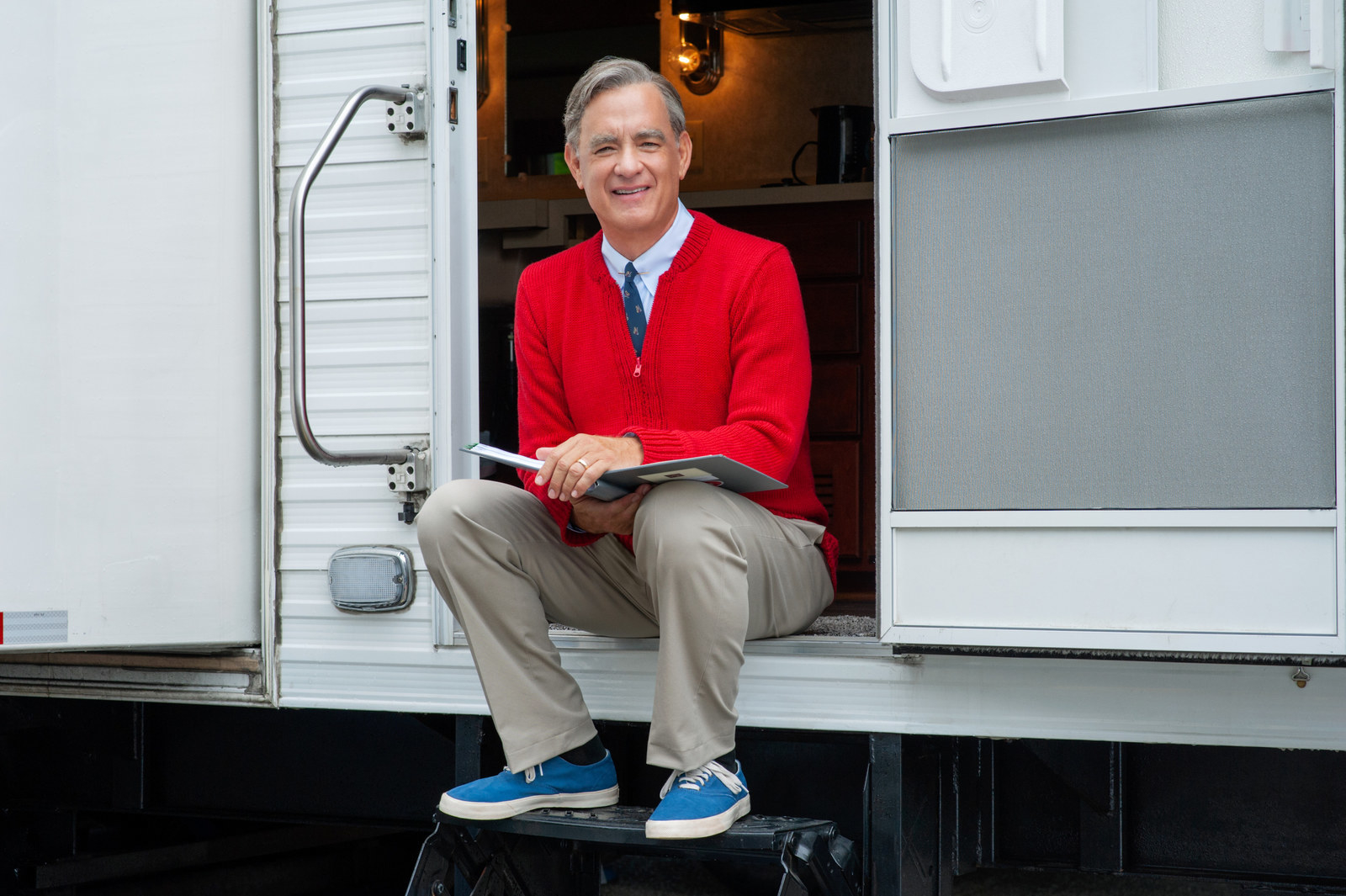 These longreads will make your weekend so much better
Have you seen the reviews for Life Itself? They're not exactly glowing. In responding to the barrage of criticism, the film's director Dan Fogelman hit back and blamed "primarily white male critics" who dismissed his movie because they "don't like anything that has any emotion." Read what unfolds as Alison Willmore takes Fogelman to task. Here's Willmore: "It has to hurt to pour your heart into something and have it be poorly received, but it's also painful to see someone carelessly borrowing the language of social justice to speak about something that seems to have very little to do with systemic bias."
Here's something you're familiar with: Keira Knightley, perfectly costumed, playing a woman from another century. You've seen it. Probably a few times. In a fantastic essay, Anne Helen Petersen offers a unified theory of Knightley, a tying together of an extraordinary career (and face) that people have feelings about. From Petersen's piece: "Through her historical performances, she's become an idea. Her best performances show how even the most perfectly assembled performance of femininity can shatter, disassembling itself and others. The Idea of Knightley, then, is the beautiful, periodically blissful, yet ultimately tragic and timeless slog of living under a patriarchy."
You are not a bad person for turning off the news. There's no "wrong" way to feel. The news has been a lot this week, and so I thought we could all use these powerful mental health reminders. There are some really solid tips in here.