The UK government wants an investigation into the violence in Gaza
After Israeli soldiers killed at least 60 Palestinians protesting along the Gaza border, the British government has called for an independent investigation into this week's violence.
The UK's Middle East minister Alistair Burt said, "The UK has been clear in urgently calling for the facts of what happened to be established, including why such a volume of live fire was used."
Various other nations, including Germany, have also called for an independent inquiry into the violence. On Monday, the US blocked a motion at the United Nations Security Council calling for an investigation of Israel's use of force against Palestinians.
North Korea has threatened to cancel its summit with Trump
As of now, the historic summit between President Donald Trump and North Korean leader Kim Jong Un is still scheduled for June 12 in Singapore.

But a North Korean official said the country is not interested in the talks if the sole focus is "driving us into a corner and making a one-sided demand for us to give up our nukes."
Meanwhile, the US State Department said it had not directly heard that North Korea was considering pulling out of next month's meeting.
Quick brief:
Serious question: Does this recording say "Yanny" or "Laurel"?
I'm going to need your help on this one. It's highly divisive.
Yesterday, a clip surfaced that has divided the nation — nay, the internet — into right and wrong. For some reason, people can't agree on whether this voice is saying "Yanny" or "Laurel."
Those who hear "Laurel" (hi, that would be me) say there's no way it could be "Yanny." Those who hear "Yanny" (god help y'all) swear there is not one "Laurel" to be heard.
Here's what scientists say about why we hear them differently.
PSST: You should listen to this
The Roseanne revival pulled off some colossal ratings, but we talked to the writers of the original show, and they said the main character's turn toward Trump makes no sense.
I've been desperate for some thoughtful discussion of this topic, and finally got what I needed on our new podcast, The News. You should listen to the first episode — I think you'll love it. You can find it on Apple, Google Play, or Spotify.

Russiagate is not about Russia — Russiagate is an American story
What comes to mind when you think about Russiagate? The main narrative of the story has been about whether Russia is responsible for the US's deep-seated domestic political problems.
In a new opinion piece, David Klion argues that this misses the whole point of what the story is about. For all the panic about Russia, he writes, the Mueller investigation "reveals the extent of everyday corruption in US business and politics — corruption that often connects to Russian actors but is also distinctly American in origin."
Klion cuts straight to the chase: "Russiagate is fundamentally a story about crimes committed in America by Americans."
These high school students just pulled off the most absurdly elaborate senior prank and I'm impressed
I mean, when I was in high school you just filled up a teacher's office with balloons or something.
This senior prank managed to fool lots of people — it even fooled the police at first.
When people showed up to Wisconsin's Cumberland High School Monday morning, it looked like someone had driven a car through the principal's office. On the back of that car were the words "Class of 2018, we're bustin' out!!"
The seniors had staged the "crash" by dragging half of an old car to the school, surrounding it with loose bricks, and constructing a fake hole in the wall out of a black tarp and duct tape.
I enjoyed all the pictures of this prank. Here's how it looked: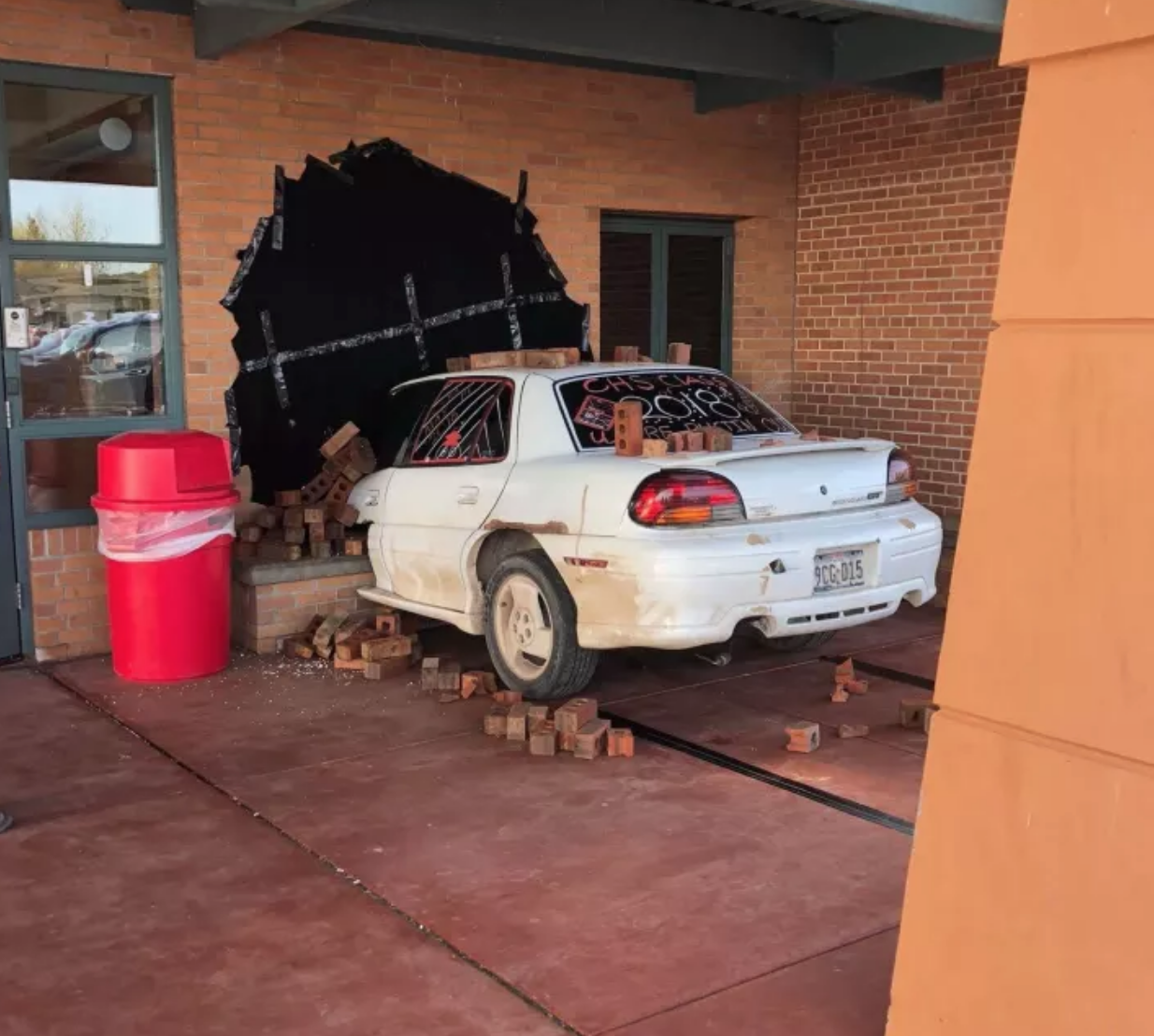 Enter your email below to sign up for the BuzzFeed News newsletter: