Nikki Haley is leaving her job as US ambassador to the United Nations
In a surprise Oval Office meeting, Haley and President Donald Trump announced that she would be leaving her pos. The president said Haley would step down by the end of the year to "take a little time off."
Haley immediately shut down guesswork about her future plans, saying she's not running for president. Pointing to Trump, the former South Carolina governor said, "I can promise you what I'll be doing is campaigning for this one."
Despite her ruling out a presidential run, to Republicans eager to get rid of Trump, her resignation leaves the door open for a dream scenario: a Haley primary challenge in 2020.
Haley's term will be remembered for her getting Russia and China on board with North Korea sanctions, and for her tough stance on Russia. Read Emily Tamkin's analysis of Haley's legacy.
Meanwhile, the president said his daughter Ivanka would be "dynamite" as the next UN ambassador, but you know, there's that pesky nepotism thing. Ivanka later poured cold water on the speculation.
The US military is now recruiting soldiers to fight in a war that started before they were born
The war in Afghanistan is entering its 18th year, so for the first time in history, young Americans can enlist to fight in a war that started before their birth.
This is a stunning fact, and it comes as the US Army is falling thousands short of its recruitment goals.
You may remember the aftermath of the September 11 terrorist attack. But the Pentagon is recognizing it has to do something different to recruit an age group that does not remember 9/11 and for whom the "war on terror" has been background noise their entire lives.
That means rethinking PR strategies that have taken on a morbid tone, like highlighting that some of the young people enlisting today are taking over the same tasks in the very same places where their parents fought almost a generation ago.
Read Vera Bergengruen's fascinating report on an unprecedented conundrum in military recruitment.
SNAPSHOTS
A transgender student was allegedly blocked from sheltering in both the boys and girls bathrooms during a safety drill. A Virginia LGBT rights group alleged that teachers at a Stafford County middle school prevented the transgender girl from entering the bathrooms and locker room areas because they couldn't decide where she should go. As her classmates practiced what to do during a school-wide lockdown, the unnamed student was allegedly "made to sit in the locker room hallway, by the door away from her peers." The school district where this took place is now reviewing its policies.
A couple found with body parts in a baby stroller may have killed 20 women in Mexico. The man, identified as Juan Carlos N, proudly told authorities about the killings after he and his girlfriend, Patricia N, were apprehended. The arrest of the pair prompted more than 1,000 people to gather in protest of violence against women, calling for "not one more." According to authorities, the man provided specifics about the deaths of 10 women, including their names, the clothes they were wearing, and other details. Authorities were still working to confirm the truth of his statements.
A white woman followed and called the police on a black man babysitting two white kids. Corey Lewis was eating lunch with his two charges when, he said, a white woman harassed and followed him and then called the police. As they were finishing their sandwiches, Lewis said, the woman came up to his car to ask "if the kids were alright." She continued to follow them, he said, and then a police car showed up. Lewis had to explain the story to an officer.
Kanye West is headed to the White House on Thursday to have lunch with Donald Trump. The rapper will also meet with the president's son-in-law Jared Kushner. The White House says Trump and West will discuss manufacturing resurgence, prison reform, how to prevent gang violence, and what can be done to reduce violence in Chicago.
A man was stabbed at a haunted house after another man handed his friend a knife. The friends thought it was all part of an act when a thin man in makeup walked up to them, handed one of them a knife, and said, "Well, here, stab him." So she did, plunging the weapon into her friend's arm. The incident occurred Friday night at Nashville Nightmare, an elaborate haunted house attraction. The company that runs it said an employee has been identified as being involved and has been placed on leave.
Here's the first look at Ruby Rose as Batwoman. The Aussie star will play an openly lesbian superhero set to be introduced on the Dec. 9 Arrowverse crossover.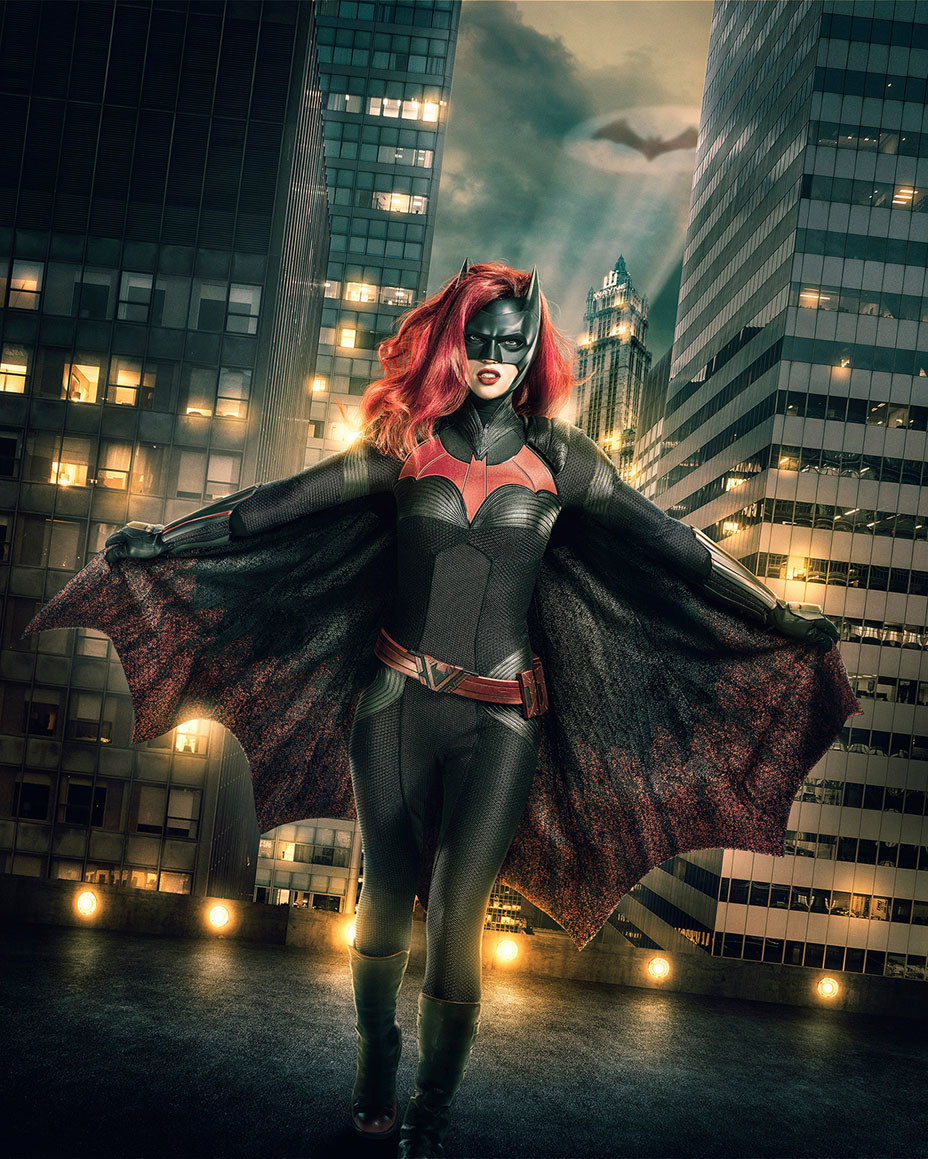 Facebook isn't sorry — it just wants your data
This week, Facebook announced a fascinating new thing called Facebook Portal. In a nutshell, it's a voice-activated video chat tablet with an always-listening microphone and camera for your living room or kitchen that can detect when you are in your own home.
Now, this would be a bold move for any company, but it's particularly bold for a tech giant that has had a smattering — sorry, a downpour — of privacy scandals. As Charlie Warzel describes it, the move is "like Trump announcing a new resort and casino in Moscow."
Warzel argues that Portal is "confirmation that Facebook isn't particularly sorry for its privacy failures." Worse still is what it says about us, Facebook's users: "We don't care enough about our privacy to quit it."
It's a serious charge, to be sure, but let's test it out: How many of you reading this thought, That's it, I'm quitting Facebook — this is a bridge too far?

This mom said her son is afraid of dating because of feminists, and now everyone is trolling her
Over the weekend, a woman named Marla tweeted a photo of her son in a Navy uniform and said he is scared to go on solo dates because of the "climate of false accusations by radical feminists."
At first, it was thoroughly mocked and memed — Twitter showed up with really good jokes, and that would be a wonderful place to end this. But the story got better.
I don't want to spoil it for you, but let's just say Marla's kids have a good sense of humor about this.