This Facebook crisis just keeps getting bigger
Good morning. It's day six of Facebook's data-harvesting scandal being the story, and it's taken quite the turn:
First of all: Mark Zuckerberg finally broke his silence. In a post, he said, "We have a responsibility to protect your data, and if we can't then we don't deserve to serve you." He gave a timeline of the original data harvesting and how Facebook handled it.
But remember: Facebook has also come under fire for its poor handling of the original incident. When it initially found out about the sale of the data to Cambridge Analytica, a violation of its rules, it only asked the company to "certify" it had deleted the data. Zuckerberg's post leaves a lot of unanswered questions about what else Facebook could have done.
Where's Facebook's board in all of this? They're standing behind Zuckerberg and the company's COO, Sheryl Sandberg. They sent us a statement that said Zuckerberg and Sandberg "have built the company and our business and are instrumental to its future."
Now there's a lawsuit: A Maryland woman who claims she was frequently targeted with political ads is suing Facebook and Cambridge Analytica. She filed the suit over "the absolute disregard with which Defendants have chosen to treat Plaintiff's Personal Information."
And finally (and this is big): Zuckerberg went on CNN last night to talk about this scandal. When the anchor asked why his company shouldn't be regulated, his response was, "I'm not sure we shouldn't be regulated."
The Austin bomber made a 25-minute confession video before he died
The man police believe was responsible for a string of lethal package bombs in Austin has died following a shootout with police that ended with him killing himself with an explosive device.
After a pursuit along Interstate 35, police say 23-year-old Mark Anthony Conditt detonated an explosive device in his car as SWAT team officers approached on foot. One officer was injured by the blast.
Conditt admitted to his crimes in a 25-minute video confession that he recorded the night before his death. Police are not releasing the video at this time, but describe it as "the outcry of a very challenged young man."
Trump is preparing to roll out a package of tariffs on China
President Donald Trump is set to unveil $50 billion worth of tariffs targeted at Chinese imports. According to reports, the tariffs are in response to China's theft of US intellectual property and technological know-how.
US criticism of Chinese intellectual property theft is not new, but since he was a presidential candidate, Trump has vowed to take a particularly tough line on China.
The move is likely to spark retaliation from Beijing.
We totally get it. You don't have time to read the news. Don't sweat. You can still get what you need to know before you walk out your front door. Just watch or listen to Reporting to You, our bite-size daily news show.


Quick catch-up
Unarmed black man killed: Sacramento police shot and killed 22-year-old Stephon Clark in his own backyard. They say they mistook his cell phone for a weapon, and released bodycam footage of the encounter. Clark, who was identified to reporters by his family, was declared dead at the scene on Sunday.
Pottermore: J.K. Rowling's website for die-hard Harry Potter fans has fired the bulk of its editorial staff, raising questions about its future. The popular site was launched after the final Harry Potter film and was originally conceived as a way for Rowling to maintain and grow the online Potter fandom.
Trump golf course: The Trump National Golf Club in New York is once again seeking permission to bring in foreign employees to work as servers and cooks, saying it can't find Americans to do the jobs.
13 Reasons Why: The hit Netflix show is adding an anti-suicide warning video to its second season. The first season was criticized for its portrayal of teen suicide. Netflix's vice-president said, "We didn't know in Season 1 that the conversation was going to be this big."
A PR firm has been placing articles in conservative publications, sometimes without them knowing
Conservative media spends a lot of time criticizing government overreach, whether it's about gun control or taxation or climate change.
But we came across an issue that's a bit, let's say, obscure: contact lens regulations. There have been many angry op-eds about the topic.
One headline read, "Big brother is after your contact lenses."
Who cares that much about contact lens regulations? You might not, but big corporations like Costco and 1-800 Contacts sure do.
A closer look into the authors of some of the wave of contact lens op-eds led us to a stealth corporate propaganda campaign, where a Washington, DC, public relations firm managed to place articles for its clients — often without the editors of the publications knowing.
Read Jane Lytvynenko's dive into this world.
After a four-day labor, this cool baby greeted the world with a smile and open arms
People are so excited about this photo of newborn Sullivan, delivered by C-section, who threw his hands up triumphantly and gave a big smile as if to celebrate his own birth.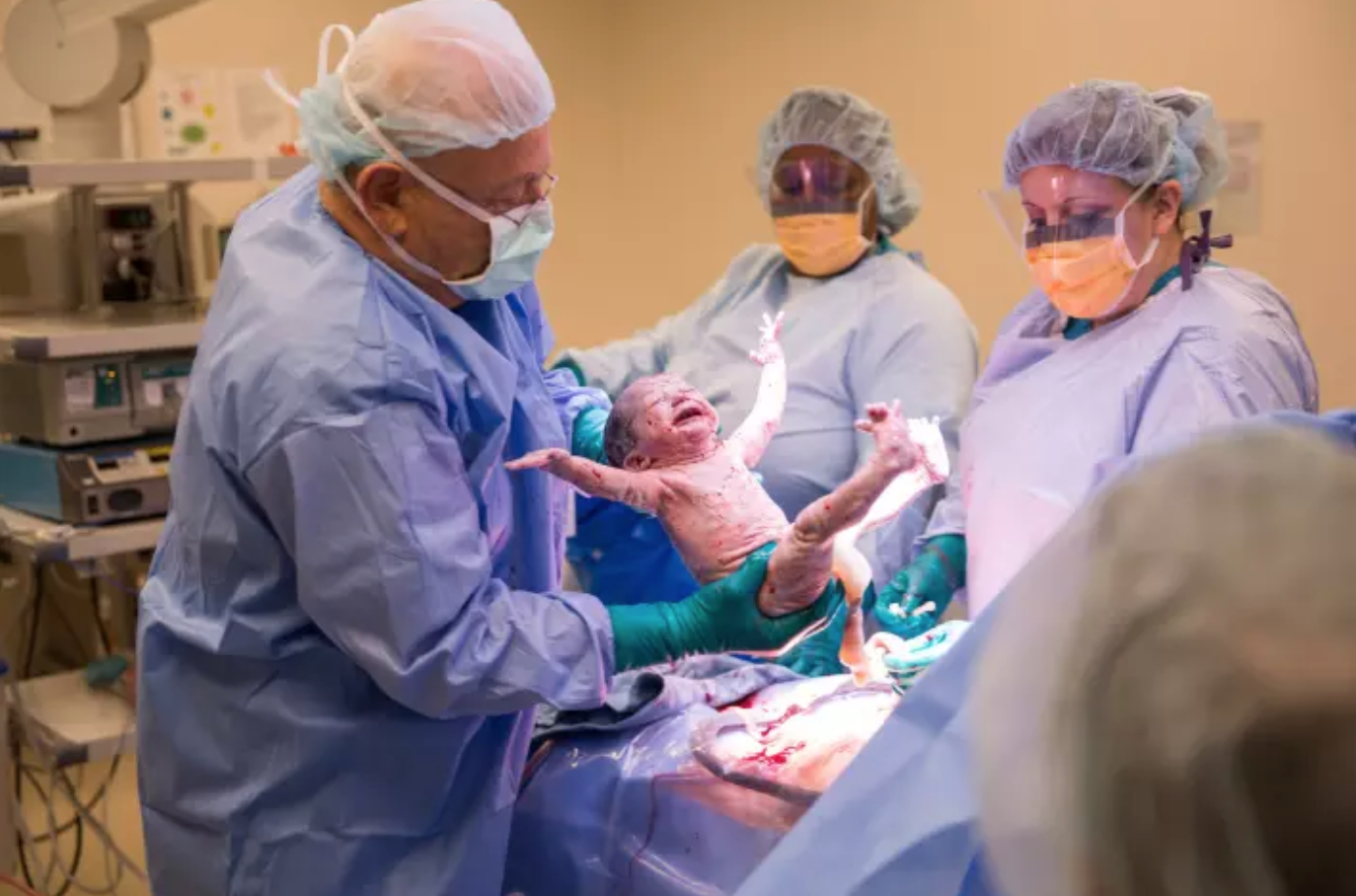 I wish I looked this chill, like, ever.

Enter your email below to sign up for the BuzzFeed News newsletter: